Nigeria police recruitment portal: How to apply in 2020?
If you intend to apply to join the Nigeria Police in 2020, then you will be glad to know that the names of shortlisted candidates will be released in the second phase of the process. Find out how to navigate the Nigeria Police recruitment portal to find this list and check if you made it when the time comes. Remember that to be prepared is to be forearmed hence the need to familiarize yourself with how the site works.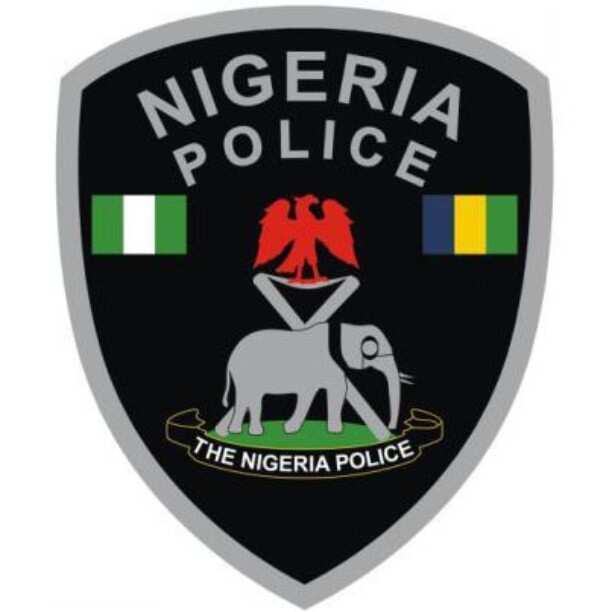 Do you want to apply for a post in the Nigerian Police force through the Nigeria Police recruitment portal? Do you know how to check to see if you have been shortlisted when you get to this phase? If not, you need to head out to the portal and understand how it works.
The Nigeria Police Force
The Nigeria Police Force (NPF) is the primary law enforcement agency in Nigeria. It has a staff of about 371,800. There are plans to increase the agency to 650,000 by adding 280,000 law enforcers to the existing 370,000. It is a large organization that comprises of 36 State commands, which consist of a group of 12 zones and seven administrative organs.
First things first, before you establish whether or not you have been shortlisted, you may want to understand how the application process works.
When Nigeria police recruitment will start
The recruitment process has not started. It will be announced on the police portal. Those who need to apply must watch out for any relevant updates as they are posted on the website. The police website will be updated regularly.
How to apply for Nigeria police recruitment
Before you apply for this year's recruitment, you need to meet all the requirements. Seeing that the process is not yet done, you need to check constantly the police recruitment web portal. As you do so, make sure that all your credentials are intact. Scan and upload the documents on the site, ready for use. To apply:
Remember that the applications must be submitted "Online."
You need to have a mandatory functional email address and mobile phone number before you begin your application;
Visit the recruitment website. Bookmark the page to keep updating it as the need arises.
Download the form and apply.
Fill and "Submit" the Online Form. Make sure to review the information before your final submission.
Make sure to print out the information that is sent automatically to your Email, and don't forget to copy and save your "Registration Number" for future correspondences. Take note of the fact that the "Number" is case sensitive.
You would be asked to present a hard copy of an email message sent to you in case you are shortlisted and contacted for the next stage of the recruitment process.
The recruitment is not charged, so don't fall prey to unscrupulous dealers that want to defraud you.
Nigerian Police shortlisted candidates for 2020- 2021
If you wish to apply for the 2020-2021 recruitment in this country, then you need to check to see if you will be shortlisted in the next stage of the recruitment. The process is straightforward.
To begin with, you need to log into the portal and check to see the score you have been awarded during screening. For now, the lists of the shortlisted candidates on the Nigeria Police website is not available. They will be released based on the regions. It is advised that applicants should stay updated and keep checking for any changes.
NPF recruitment exams
The entrance examination centers in Nigeria that have been released are as follows:
ABUJA POWA Headquarters opposite Force Headquarters, Abuja
BENUE Zone 4 – Makurdi, Benue State
CALABAR Zone 6 – Calabar, Cross River State
EDO Zone 5 – Benin city, Edo State
ENUGU Police Detective College, Enugu
IBADAN Police Training School, Ibadan
JOS Police Staff College, Jos
KADUNA Police College, Kaduna
KANO Nigeria Police Academy, Wudil
LAGOS Police College, Ikeja, Lagos
BAUCHI Police Training School, Bauchi
LOKOJA Zone 8 – Lokoja, Kogi State
MAIDUGURI Police College, Maiduguri
MINNA Police Secondary School, Minna
OWERRI Emmanuel College, Owerri
PORT-HARCOURT Police Secondary School, Port Harcourt
SOKOTO Zone 10 – Sokoto, Sokoto State
TARABA Zone 3 – Jalingo, Taraba State
YOLA Police Children School, Karewa, Jimeta, Yola Adamawa State.
Nigeria Police Force recruitment requirements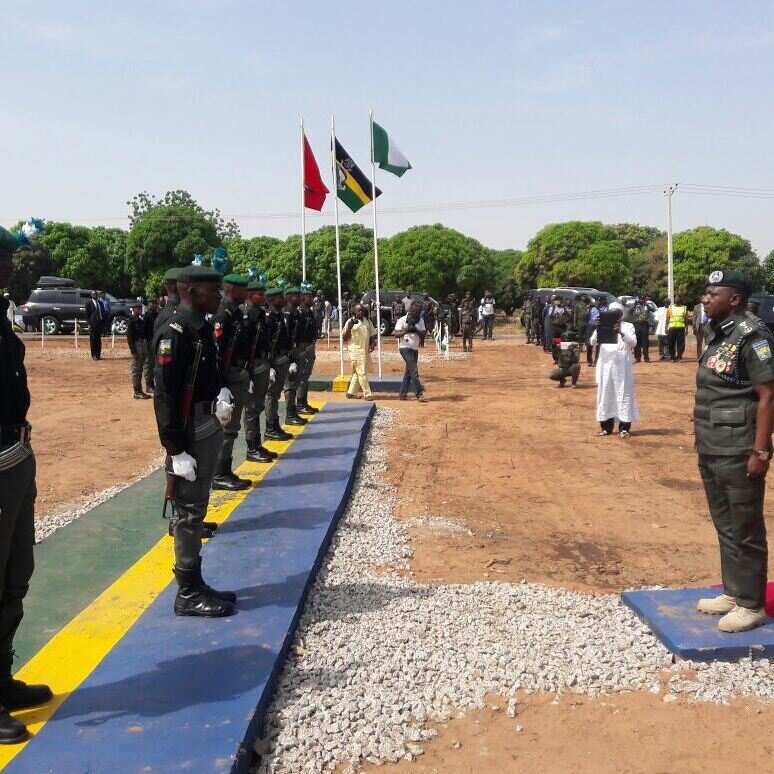 What were the requirements for the Nigerian Police recruitment 2020?
1. Nationality
All people that are eligible to apply must be Nigerian citizens by birth. They must have a National Identity Number (NIN).
2. Age
The accepted age of the candidate must not be below 18 years. While this is the minimum limit, applicants should also not be above 25 years when applying.
3. Education
Academic qualification of not less then O level certification is mandatory. In addition to that, applicants must have excelled with not less than 5 credits, among them, being English and Mathematics. This should be achieved in a maximum of two sitting in GCE/WASSCE/ NABTEB or NECO.
4. Character
Convicted persons with criminal offense records will not be eligible to apply.
5. Height
The applicant must be at least 1.67 meters tall for men and 1.64 meters for women.
6. Chest measurements
The candidate must have more than 86 cm (34 inches) in expanded chest measurement (for men only).
7. Physical features
It is advised that anyone attempting to apply should have near-perfect physical features. They should not be deformed in the following ways:
Should not have flat feet
Should have perfect speech. Those with speech impediment s will be disqualified
They should not have a gross malformation of teeth
No bent knees or bowed legs are allowed.
It is expected that those applying should have perfect eyesight. People with a squint or defective eyesight will not be allowed.
Applicants should not have deformed hands that may hinder their ability to perform certain functions. It is necessary to have full use of hands and legs; hence no knocked knees are allowed.
Applicants should also not have tattoos, body amputations, bodily scars, or a navel that protrudes.
8. Pregnancy
Avoid pregnancy if you are female.
9. Financial status
No pecuniary embarrassment.
10. Guarantors' form
One ought to download and fill the Guarantors' Form and present verifiable references.
Make sure that your sureties are national rulers such as heads of education institutions one attended, local government chairmen, magistrates, career civil servants that are not below Grade 12 job group. Those with valid driver licenses have an added advantage. All candidates that apply will be required to undergo a routine medical checkup.
2020 academic qualifications
Having a Bachelor's or a Master's degree in discipline in a quantitative field is advised. Alternatively, go for a higher national diploma in the relevant quantitative field. In addition to these, you need to be conversant with Microsoft Office since computer literacy is a basic requirement.
The online application forms for 2020-2021 are not out. Nigerian citizens need to look out for them if they are to take advantage of the chance to apply using NPF recruitment forms. The police recruitment 2020 process will soon be opened for interested candidates that qualify for the position.
The Nigeria Police recruitment portal is simple to navigate. If you are thinking about applying or joining the Nigeria Police Force, we hope that this post helped you to get started and continue. You will be able to identify if you have been shortlisted when you get to stage 2 of the application. While the police shortlist 2020 is yet to be known, with a better understanding of what to expect, it will be easy for you.
Source: Legit Nigeria