20 cute and easy hairstyles for long hair to do at home
Not sure whether to grow your hair long because you have no idea what to do with it? Check out some cute and lovely easy hairstyles for long hair and see how you can elegantly style your hair even at home. Versatility is one of the advantages of growing your locks long: you will be surprised how various the ideas can be and how easy to make most of them are!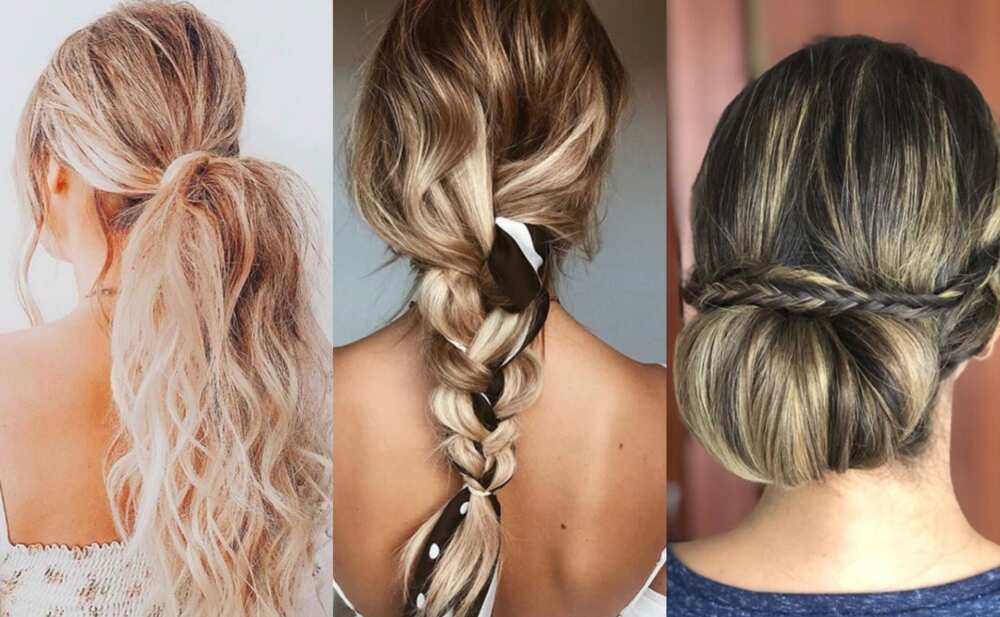 Many owners of long locks make use of only a couple of styles that are easy to make and comfortable to wear. These are plain ponytails, simple braids, or ordinary buns. Still, if you have long locks, you are able to try many creative ideas that can change your look and mood completely and immediately! We have several tips for you regarding how you can alternate regular ponytails, braids and buns.
The most charming and easy hairstyles for long hair to do at home
Braids are a popular solution among long hair wearers. They are comfortable to wear and protect one's locks effectively if they need protection. However, braids can be different, too.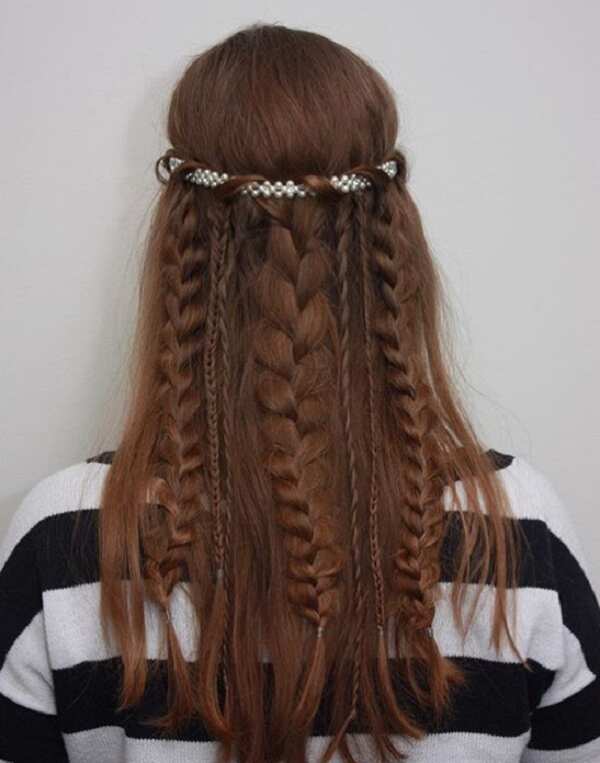 Take a lovely headband, wrap several strands around it in a relaxed and graceful way, and create several braids of various sizes. Your look will be astonishing!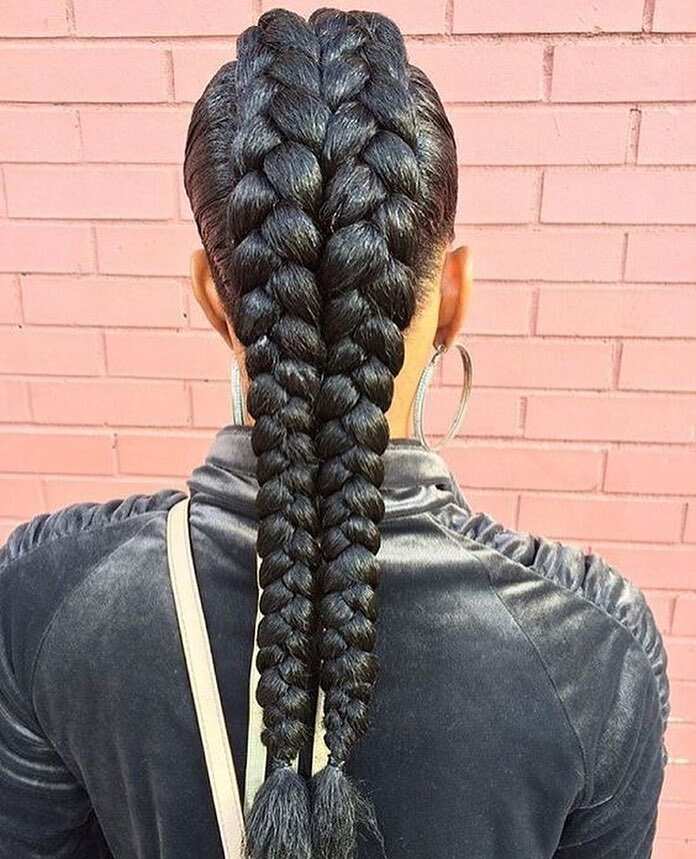 Two braids that run from your ponytail are a perfect braided variation is ideal for those who are tired to wear a usual single braid. Also, it is extremely comfortable, easy to make and is a perfect solution for thick black natural hair.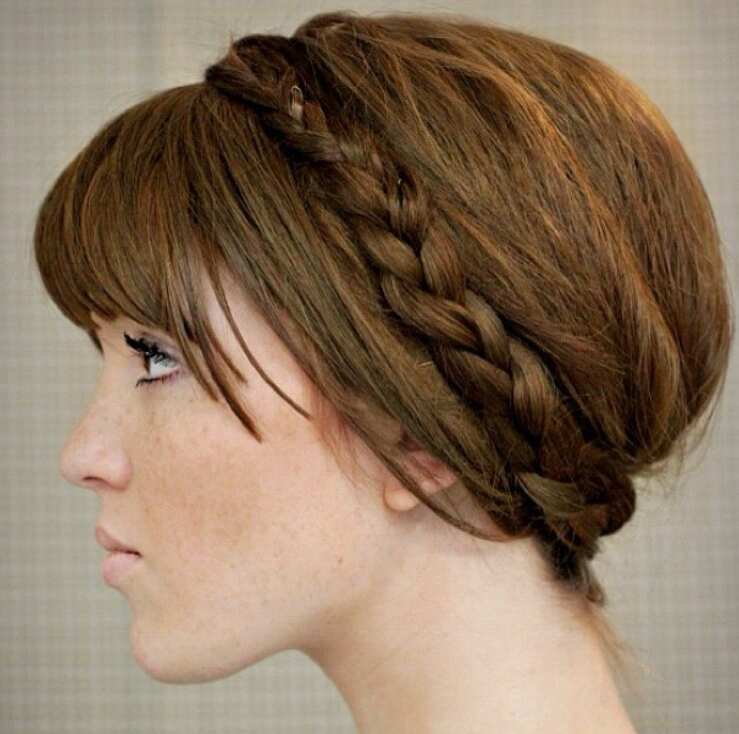 Maiden braids are another solution for those who want to try quick easy hairstyles for long hair. Just wrap your braids around the head so that they run above the forehead, and that is it!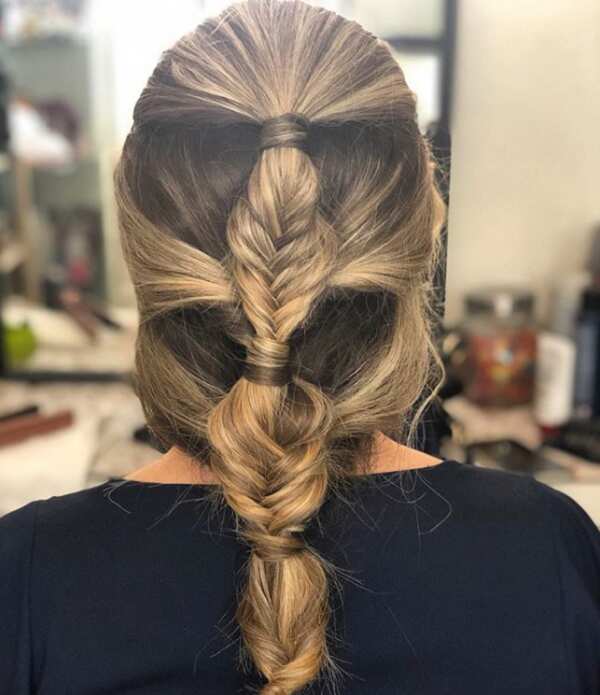 Separate locks merge into a braid at different levels – it sounds quite complicated. Still, it is one of those relaxed and easy braided hairstyles for long hair that can be created even without anyone's help.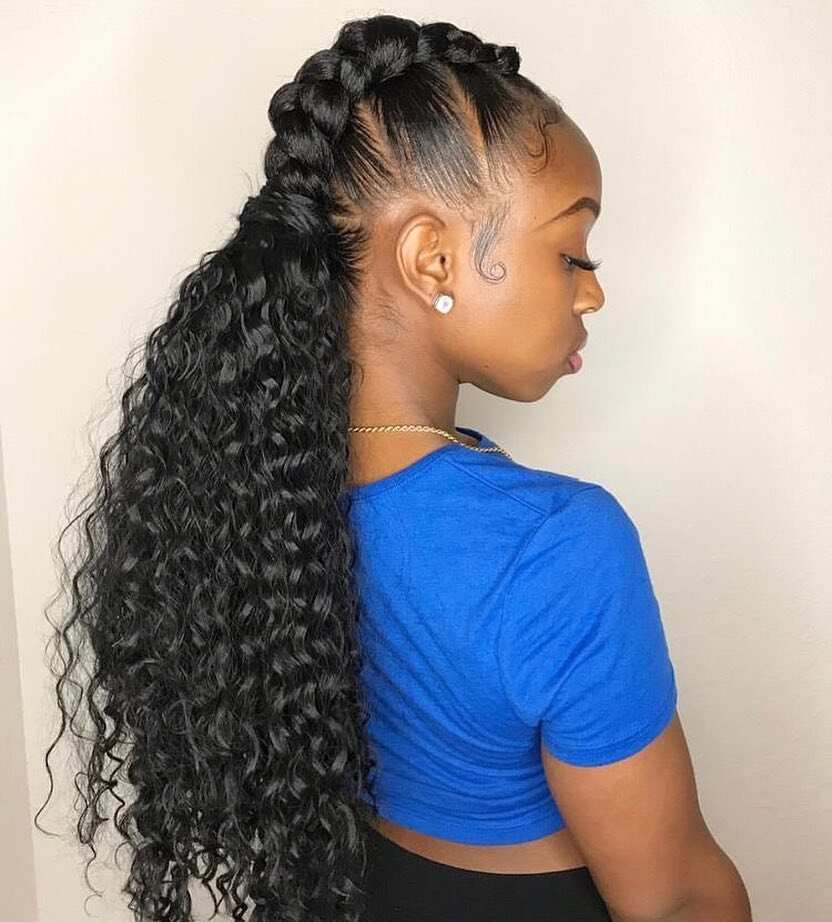 Something in between a ponytail and a braid, this look will save your time and provide you with comfort whatever you do: sports, studying, work, household duties, and so on.
READ ALSO: 30 lemonade braids hairstyles you should try in 2019
Diverse buns are those easy formal hairstyles for long hair which look so good on special occasions. A little touch can turn a bun into a masterpiece.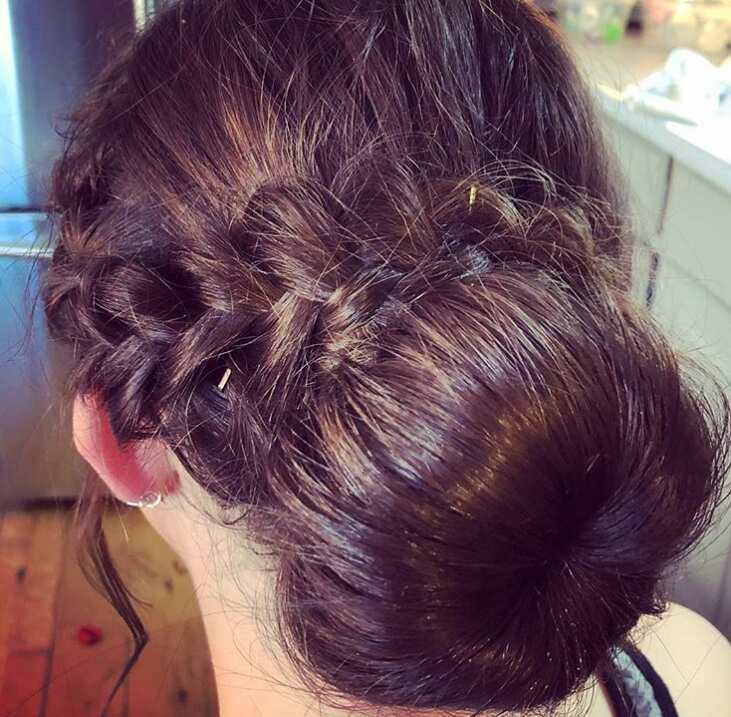 Add a couple of relaxed braids running from the forehead and wrapping the bun, and you will see how amazing it will look.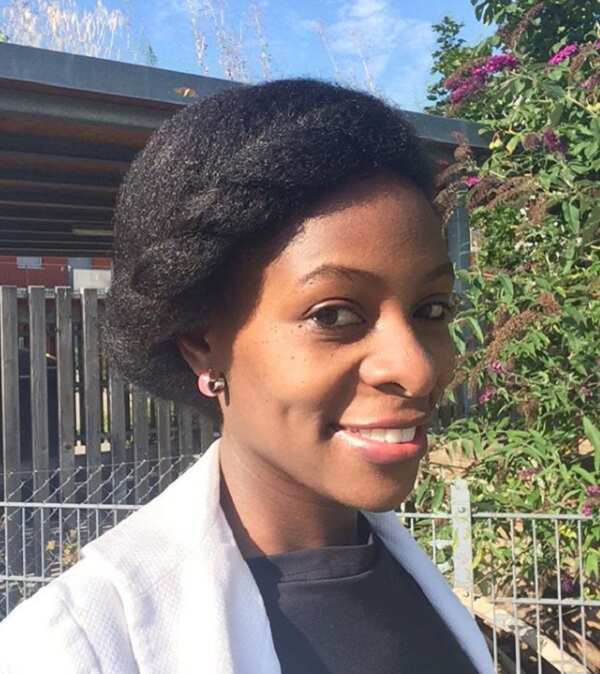 Some twisting around the face will turn a plain bun into a beautiful and interesting look that is so suitable for a workplace.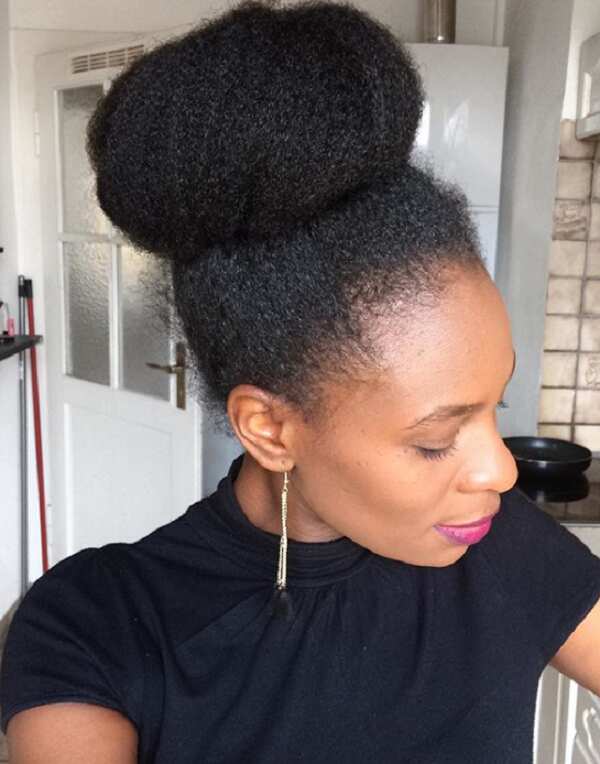 A huge soft bun on the top of your head is definitely something you should try if your locks are long enough. It is elegant, lovely and easy to make!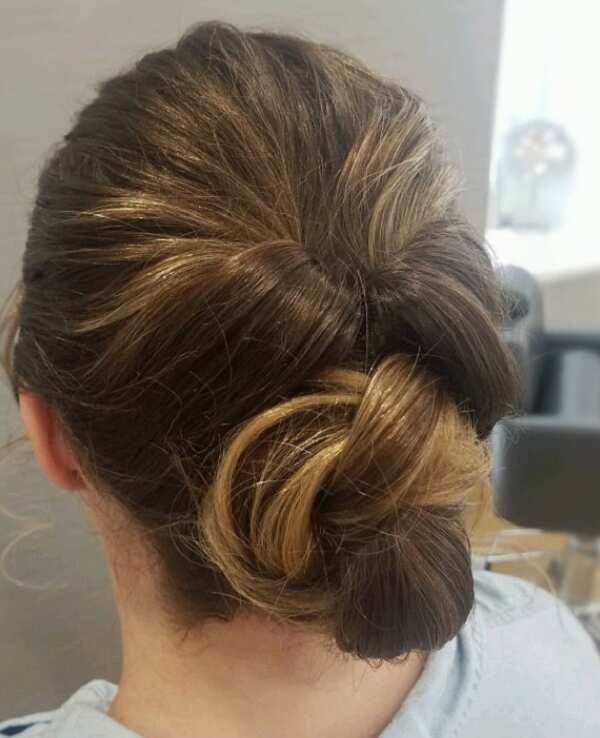 Tie several knots and hide the tips under the created bun. This is the type of bun that will attract glances and increase interest, but only you will know the secret!
One of the most popular styles for long hair is the ponytail. As a rule, it is made smooth and rather dull at that. Prepare to discover how to make it much more interesting with the help of simple and quick tips.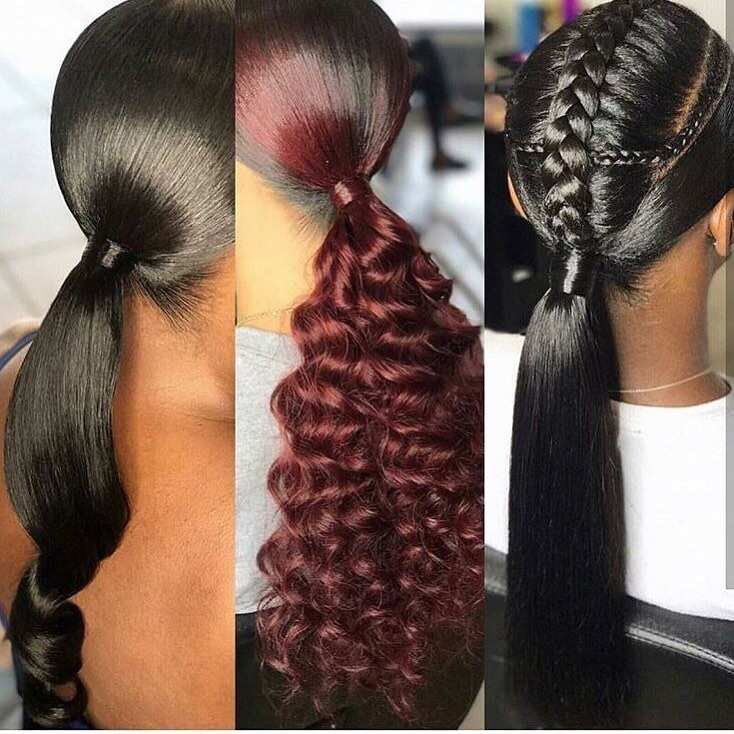 A ponytail will look much cuter and much more elegant if you curl the tips slightly and add some volume to them. Leave a couple of locks to hang around the face and give them some gentle curling, too. It will work even if you have bangs.
A voluminous ponytail with big curls will look more interesting if you twist and entwine several small strands on the head. Add several noticeable accessories if the occasion is not very formal.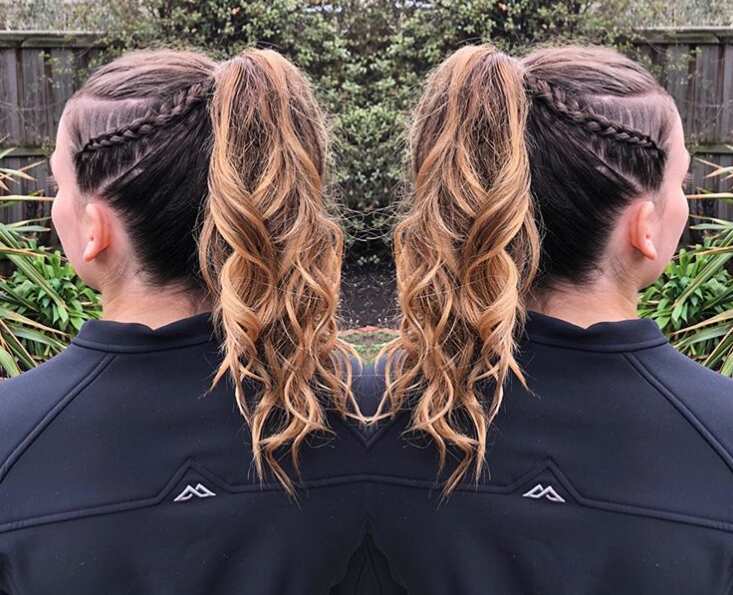 Curls are not the only bit of spice that you can add to a regular ponytail. A couple of thin braids done close to the scalp make the style look more romantic and interesting. It is one of those cute girls hairstyles that look equally pretty on adult women and little girls.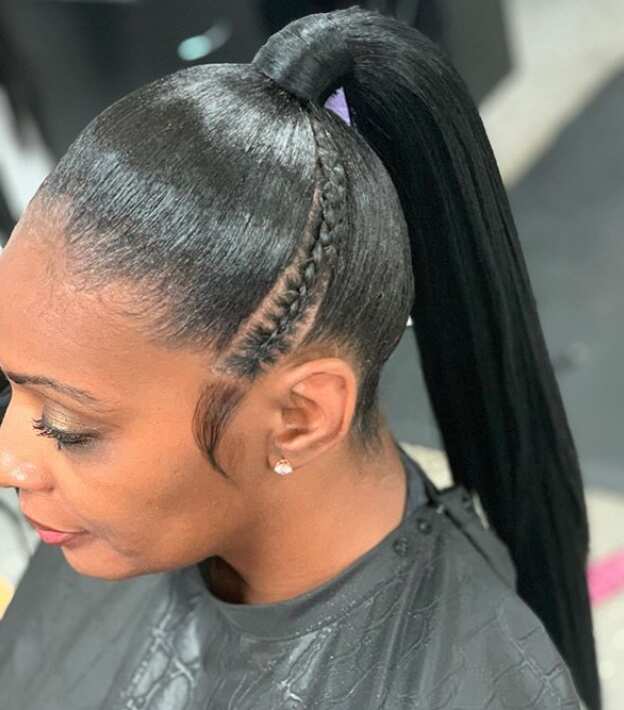 Alternatively, you can make your ponytail smooth and shining. In this case, small braids and the way baby hair is styled will add some femme fatale elegance.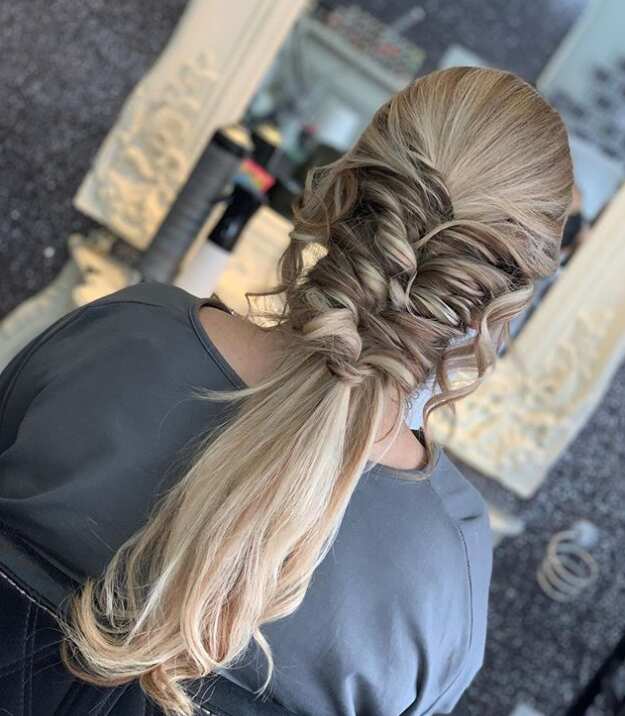 A low ponytail becomes unusual and gorgeous if you add some twisting! It is one of those easy hairstyles that look so deceivingly complicated but turn out to be so easy to make. Five or six twists – and here it is. The longer your locks are, the more twists you can make and the more stunning it will look. Choose transparent elastic bands that are hard to notice.
A half-updo is another common option among long hair styles, which is comfortable and lovely. However, some decoration can make it look even more gorgeous.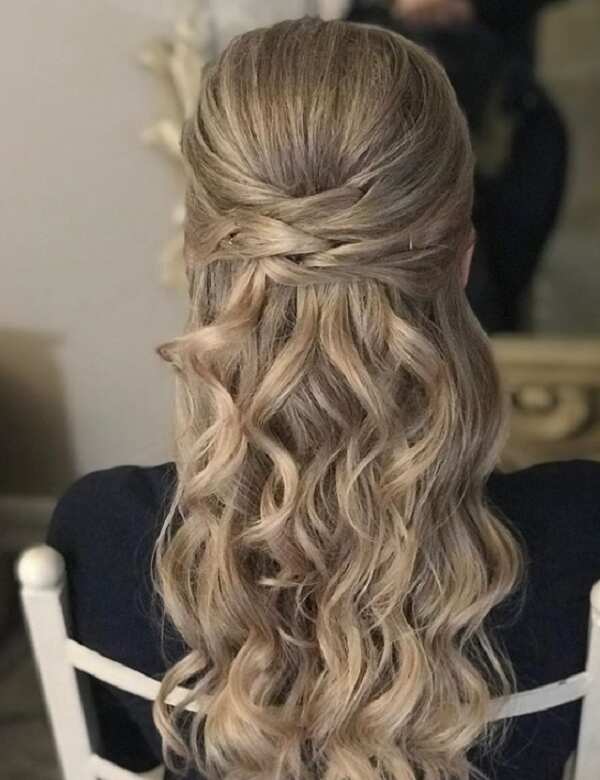 Just a waterfall of smooth locks and several entwined strands fixed with the help of bobby pins close to the head. It is absolutely not difficult to make because a little mess may only make this style more romantic and relaxed.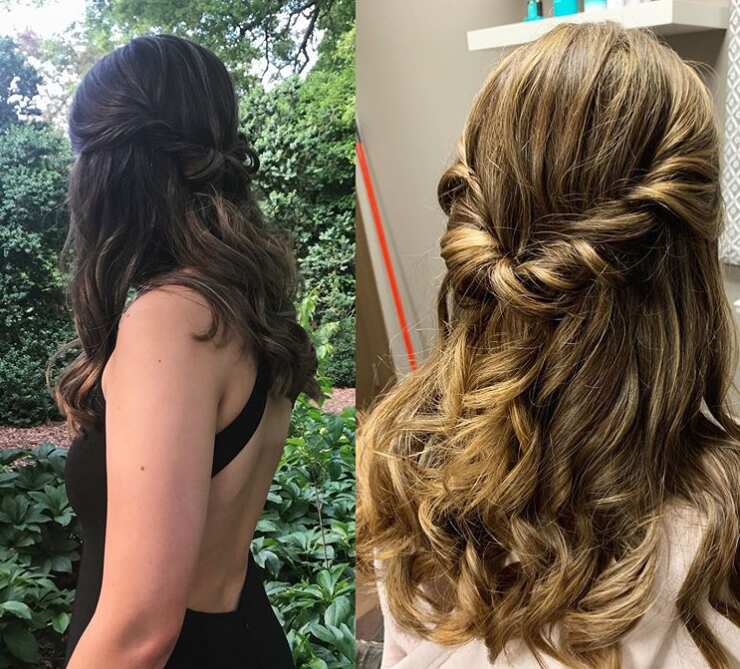 Some twisting will also improve regular half-updo. Make it relaxed and slightly curl the tips, and you are ready for everything, including a long working day, a party, or a formal occasion.
Doubtlessly, a half-updo is one of the most comfortable and easy hairstyles for long hair. It can also become one of the prettiest if you take two thin strands from temples, create two small braids, and tie them together into a rose shape on the back of your head!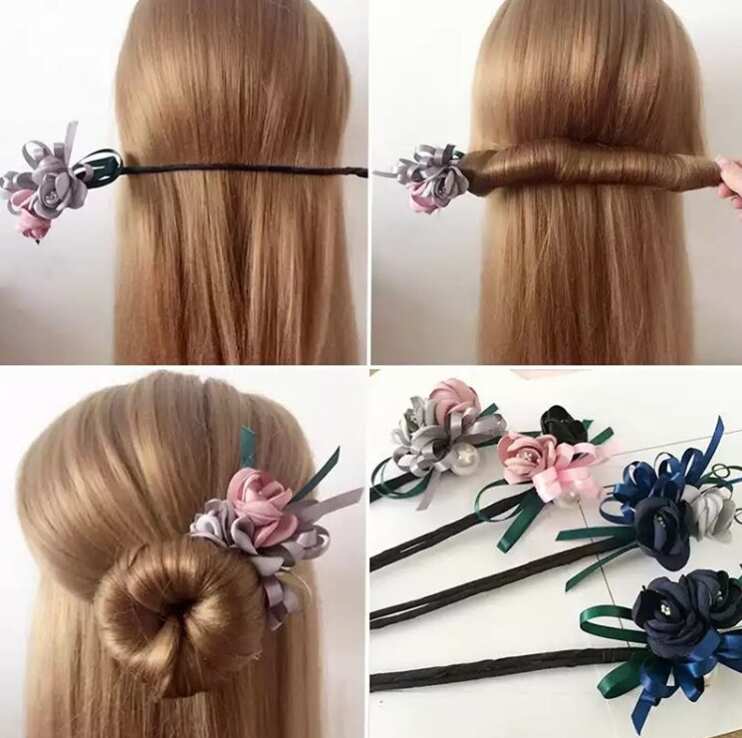 Use a small flexible accessory to create this lovely look. A ringlet bun will definitely add style and elegance to your look!
Bright accessories can help you create cute easy hairstyles for long hair. Just try all those headbands, scarves and decorative pins, and you will see how diverse you can look with their help!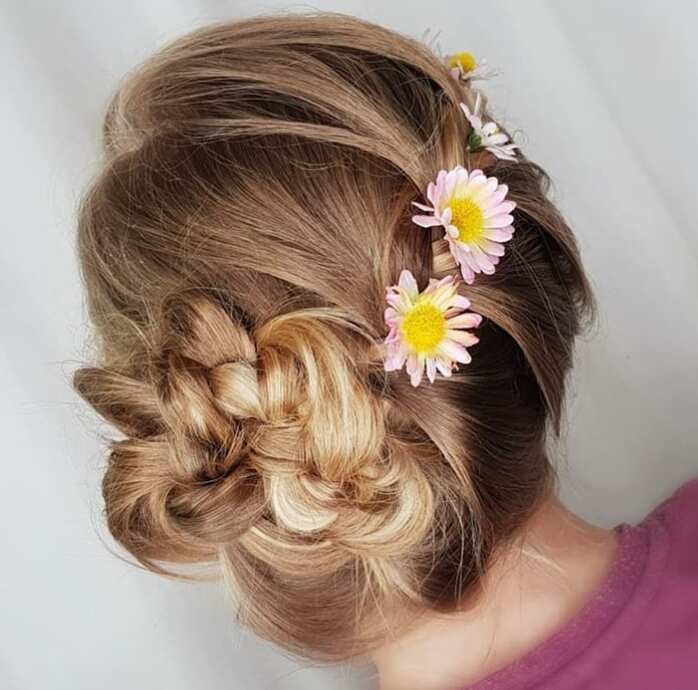 Floral accessories are often used in romantic hairstyles for long hair. Decorative pins with daisies are the tool that will help your relaxed bun turn into a fancy and lovely look.
Tuck the tips under an elastic band, and here you are: you are now wearing an ancient Greek style. It is quick, lovely and very comfortable in wearing if the headband is not tight.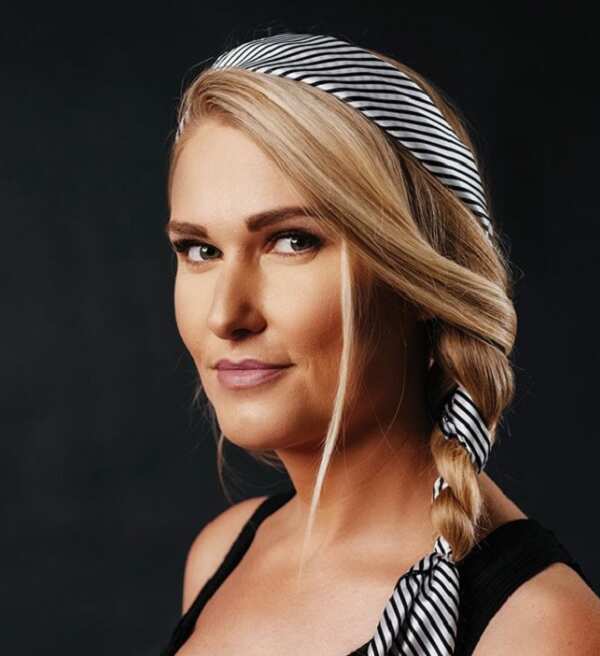 Take a bright scarf, wrap it around your head (secure with pins) and braid together with your hair. It is a perfect choice if you want to attract attention.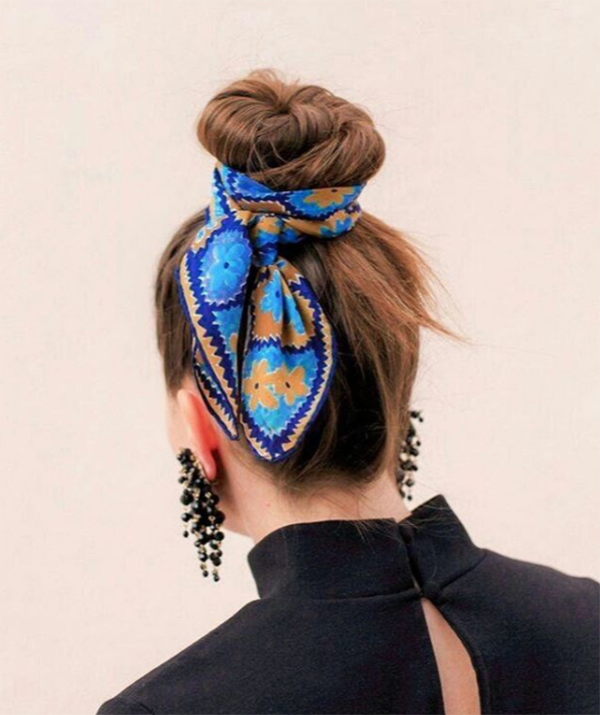 Wrap a bright neckerchief around your bun – and it will receive a totally new look.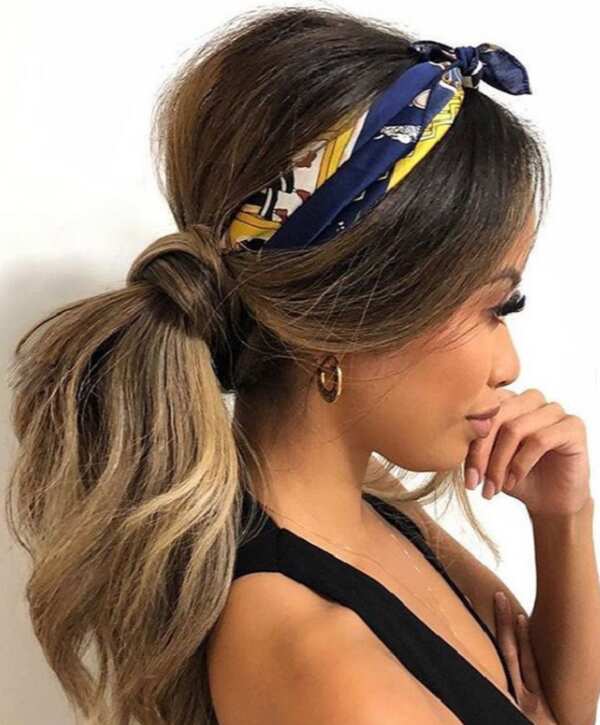 Tie a bright scarf around your head and create a ponytail, so that the scarf is hidden under the hair. You will receive many interested glances of people who will try to understand how on earth you did this.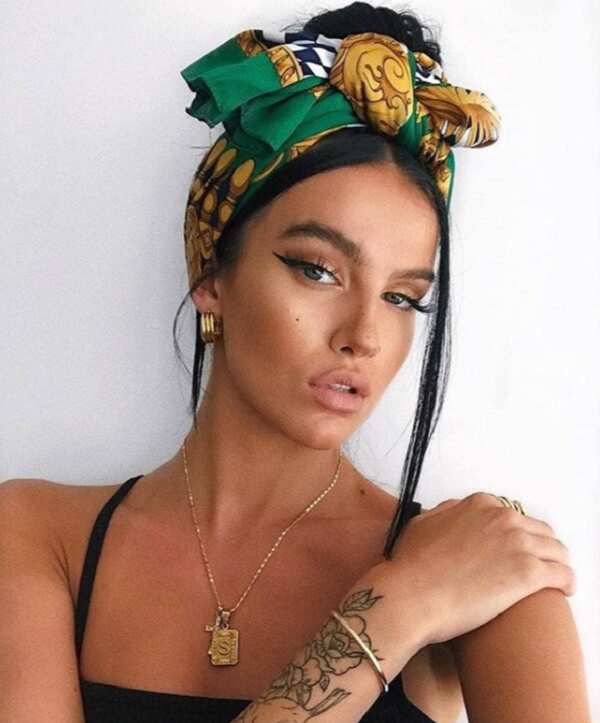 Wrap a scarf around the head while you are wearing a regular bun – and the style will become very feminine, elegant and somewhat daring. It is one of those quick and easy hairstyles for long hair that can be made even if your locks are not in their best condition at the moment.
These are lovely, comfortable to wear, easy hairstyles for long hair that you will love after you try them. Give them a go, and you will see how much fun it can be to have long locks.
READ ALSO: 50 trendiest strawberry blonde hair ideas for 2019
Source: Legit.ng