Soulja Boy net worth, age, height, girlfriend, death hoax and gay rumors
Soulja Boy, who is professionally referred to as Soulja Boy Tell'Em, is an American hip-hop rapper, music producer, businessman, and actor. He is popularly known through his 2007 crank hit song, "Crank That" that stormed American airwaves becoming position 1 in U.S Billboard Hot 100. Soulja Boy net worth has had him being compared with some of the wealthiest individuals in the world. Read on to learn intriguing facts about the musician.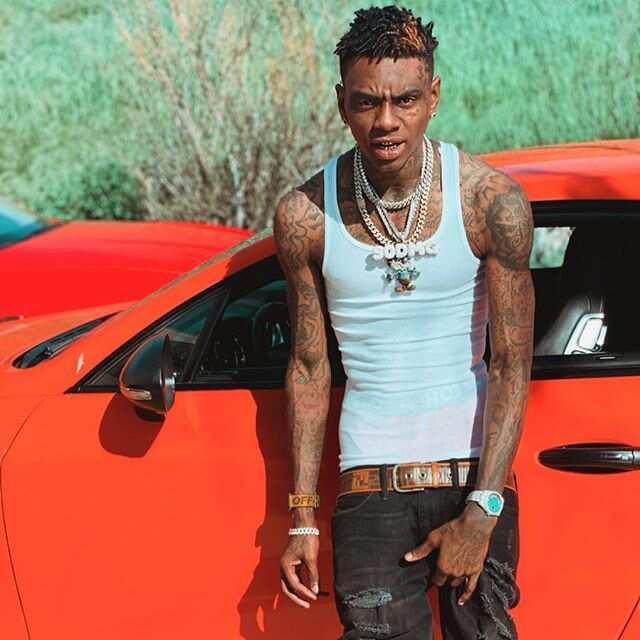 Soulja Boy is a living proof that music pays, and pays handsomely. Most millennial and even 90's kids have danced to most of Young Draco songs while growing up. His influence in the hip hop and rap industry is quite significant. For more than a decade, his music has been on heavy rotation in numerous international social media platforms. As a hardworking, popular, and creative rap artist, Soulja Boy net worth has surpassed the million dollar status. This article looks into Soulja Boys bio, net worth, controversies, relationship, and other current information to keep you on the know.
READ ALSO: Cameron Diaz net worth, age, height, sister, husband, pregnancy rumors
Soulja Boy profile summary
Birth name: DeAndre Cortez Way
D.O.B: 28th July 1990
Age: 28
Place of birth: Chicago, Illinois, U.S.
Occupation: Rapper, actor, record producer, and businessman
Genres: Hip hop, pop-rap, and trap
Years active: 2004-Present
Soulja Boy net worth
Soulja Boy is an American rapper best known for his 2007 crank hit song. In 2010, Soulja Boy net worth of $6 million had him get global recognition through Forbes Hip Hop Top 20 Earners He later managed to produce his numerous hit songs and solo albums. Currently, Soulja Boy net worth is estimated to be $30 million.
Apart from rap music, he is known for his involvement in the fashion industry. This is through his clothes-line that is known as "S.O.D." He released this brand on 5th March 2008. He also designed his shoe brand naming it as "Yums." In acting, Soulja voiced for his cartoon animation known as "Soulja Boy." He later released his documentary movie "Soulja Boy" that was directed by Spirer.
In 2016, DeAndre signed a contract with "World P*ker Fund Holdings?" He claimed that the $400 million deal was for five years. Last year, he released his video game console. This was in December 2018.
How old is Soulja Boy?
At the age of 28 years, Soulja Boy i s one of the youngest and richest rappers in 2019. This super talented artist is professionally known through his different stage names. These include Big Soulja, Young Draco, among others. So, what is Soulja boy's real name? His official birth name is DeAndre Cortez Way. He was born on 28th July 1990. As a July rapper, he belongs to the fifth Zodiac sign known as Leo. His city of birth is Chicago, state of Illinois, United States.
At the tender age of six years, Young Draco interest in rap music started showcasing. This is after moving from his place of birth Chicago to Atlanta.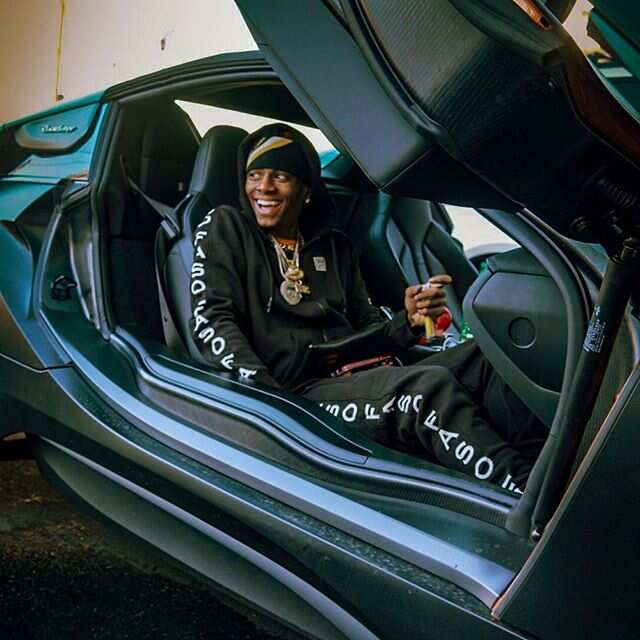 No sooner had Young Draco reach 14 years than he and his father relocated to Batesville in Panola County, Mississippi. His father played a significant role in DeAndre Cortez Way music career. As a supportive father, he managed to establish a music recording studio for his son. This enabled DeAndre to perfect his music production and rapping skills.
2005 marks the year when DeAndre first posted his solo jams to the music streaming and downloading site known as "SoundClick." This marked the genesis to his successful career in America's music industry. He received numerous positive reviews that encouraged him to register his YouTube channel and Myspace. This was the beginning to Soulja Boy net worth accumulation.
Soulja Boy music career
In September 2007, Young Draco (Soulja Boy nickname) became the king of United States Billboard Hot 100. This was through his debut song "Crank That" that took the internet and radio waves with a storm. The song was even used on the HBO television series known as "Entourage." "Crank That" became position one on Billboard magazine's "Hot RingMasters" charts. "Crank That" is believed to be one of the significant contributors to DeAndre net worth.
1st album
A month later, DeAndre successfully launched his first label album. He named it "Souljaboytellem.com." Its debut date was on 2nd October 2007 in the U.S. Precisely, he is a true hip-hop genius. He recorded his entire album by just a simple Belgian application demo known as "FL Studio." This had Soulja Boy receiving a nomination in 2008's "Grammy Awards for having the "Best Rap Song." Even though he did not get the Grammy award, he was recognised for his musical creativity and production skills.
READ ALSO: How much is Kevin Hart worth? Comedian's salary, age, height, wife, kids
2nd album
On 16th December 2008, he managed to release his second musical rap album. He named it "iSouljaBoy Tellem." Unlike DeAndre first album the second one got a lot of negative reviews by critics. On the other hand, the album was at position 20 on the weekly Billboards "Hot Rap Tracks" chart. The album gained international recognition through its live performance on YouTube. Soulja Boy was supported by hip-hop legend such as MC Hammer among others who liked his style.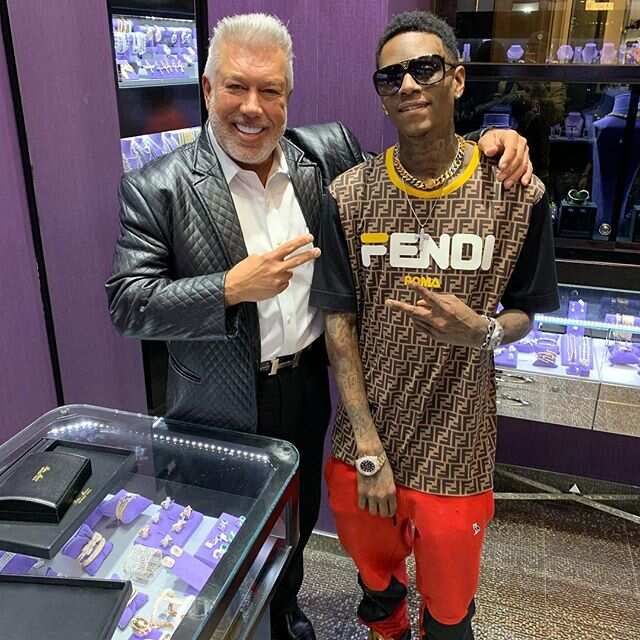 DeAndre song is known as "Kiss Me Thru the Phone" made great recovery from his second album. The song that features Sammie became position one on Hot Rap Tracks chart. The song also managed to reach an impressive position three on Billboards "Hot 100." In the U.S, "Kiss Me Thru the Phone" reached over 2,000,000 record sales and download.
In the year 2009, he released his single known as "Turn My Swag On" that gained over 1,000,000 downloads in the U.S alone. The song was a great success as it became position one on different United States hip-hop charts. It also bagged position 19 on Billboard Hot 100 songs.
3rd album
On 30th November 2010, DeAndre managed to release his third studio album. He named it "The DeAndre Way." The first song of the album received numerous negative reviews.
The musician later went on to release his mixtapes (3). The album faced numerous challenges with the first songs not doing as good as the previous songs. He was forced to change the title of the album to "Dre (2010)." Continuous reception challenges had DeAndre change the title of the album for the third time. He called it "DeAndre Way." "Pretty Boy Swag" became the best song in the album. Even though, its position was 34 in Billboard chars. This was quite a drop when compared to the rest.
From 2011 to present
Ever since the beginning of 2011, DeAndre has produced and released numerous mixtapes, Extended Plays (EPs), among others. These include Smooky (22nd January), "1UP (17th March), Juice (20th April), Bernaurd Arnault EP (15TH July), 21: EP (1st August), Last Crown (31st August), He continued with his mixtape trend to 2012. On 2013, DeAndre was rumoured to be signed to "Birdman's "Rich Gang." His fans waited for his 4th album, but it kept on being delayed.
Some of his recent albums from 2013 include All Black (EP), Super Dope (2014), Loyalty (2015), King Soulja (2015), and Stacks On Deck (2016). Soulja Boy has over six 2016 upcoming albums that he has not yet released. These include Blessed, Get Rich, King Soulja, TBA, among others.
Soulja Boy height and weight
2017 marked the year when most fans and critics were interested in how tall is Soulja Boy. This follows Soulja Boy and Chris Brown "beef" that was to be settled through a celebrity boxing match. Height is considered as a major factor in boxing. Soulja Boy height is 5' 8" (1.73 m). DeAndre has a body weight of 130 lbs. Soulja Boy height and weight were lesser compared to Chris Brown. This made most critics and fans believe that Chris would win the fight. The anticipated boxing "beef" match did not come to pass. This is after Chris Brown pulled out terming the "beef" as "immature."
Soulja Boy girlfriend
According to TMZ, Soulja Boy has been dating the famous Blac Chyna for quite some time. The couple has been seen together in numerous events. It is believed that Blac Chyna and Soulja Boy started their relationship as a plan of making the YMCB rapper Tyga pissed off. The relationship latter led to the two of them falling for each other.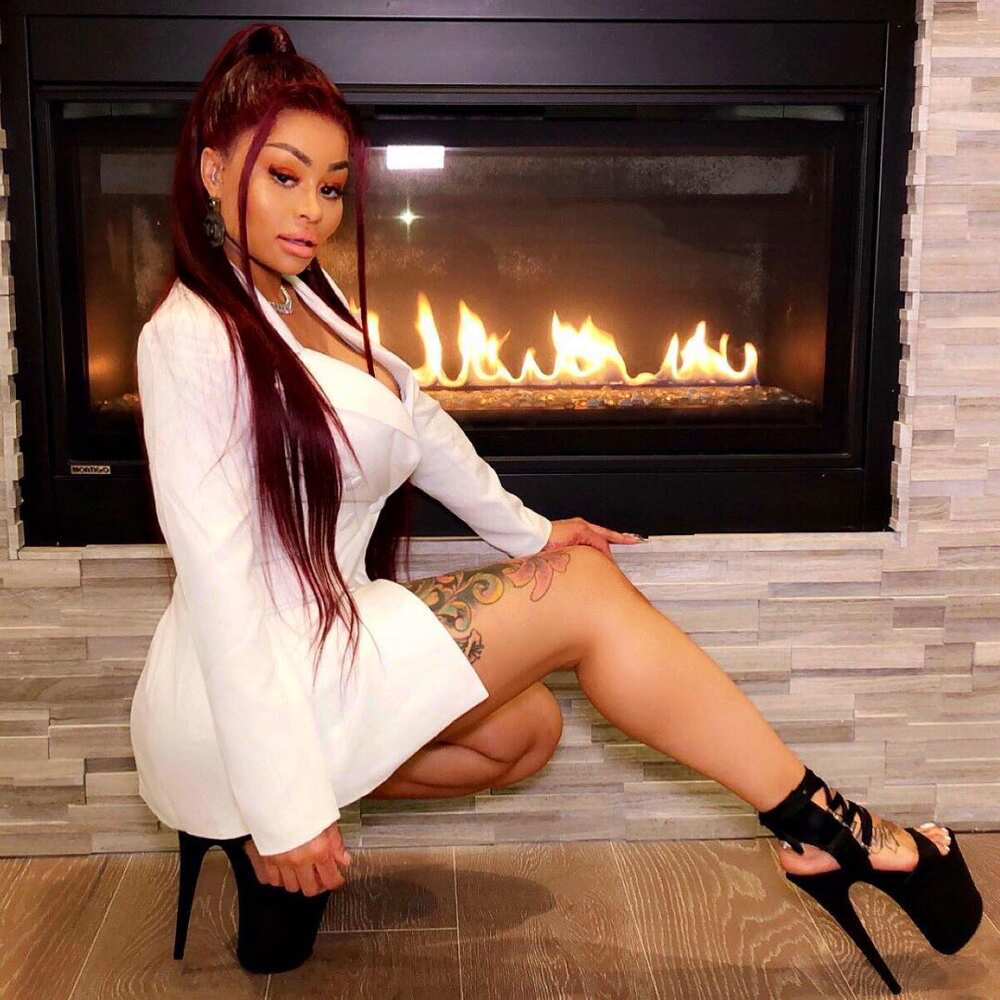 DeAndre and Chyna even went on a date on Valentine's Day and later on Beverly Hills. Just like most celebrity relationships, Blac Chyna is reported to be Soulja boy ex-girlfriend. DeAndre twitted about the break-up.
Is Soulja Boy gay?
Vivica A. Fox accused DeAndre of being gay. During an interview with Andy Cohen, Vivica, the Empire actress responded with gay remarks concerning 50 Cents low remarks relating to Empire low-reception. During her reply, Vivica added some gay comments also relating to Soulja Boy. Even though, Vivica is reported to have apologised for dragging in Soulja Boy in his beef with 50 Cents. Vivica made the gay comments due to DeAndre, and 50 Cents cover photo of XXL Magazine where DeAndre was shirtless, and 50 had his arm around his shoulder.
Soulja Boy death hoax
Souja boy is currently very alive and healthy. On the other hand, he has been known for numerous death hoaxes for a couple of years. This is mainly through Twitter users. Soulja Boy death hoax has been trending from time to time. Some of the frequent Twitter Soulja Boy death hoax hash-tags include #RIPSouljaBoy and #ripsouljaboy. The current death hoax was through a Facebook page "R.I.P Soulja Boy" that gained hundreds of likes.
Soulja Boy net worth has increased greatly since 2007. This follows his debut top song "Crank That," making him worth $6 million in 2010. His continuous album productions and business investments have him at a $30-million mark. Despite his continued controversies, death hoax, and dramatic relationships, we look forward to more great jams from him.
READ ALSO: Tom Cruise net worth, age, height, spouse, children
Source: Legit.ng