ASAP Rocky net worth: Albums, houses, does he have a clothing line?
Rap music is one of the most popular music genres in the world, and Rakim Mayers, famously known as ASAP Rocky, has established himself among the best in the business. The American rapper has wowed fans with his great talent and successes in the music industry, and we believe you will be wowed by ASAP Rocky net worth. In addition to rapping, he is also a professional songwriter, director, record producer, and actor.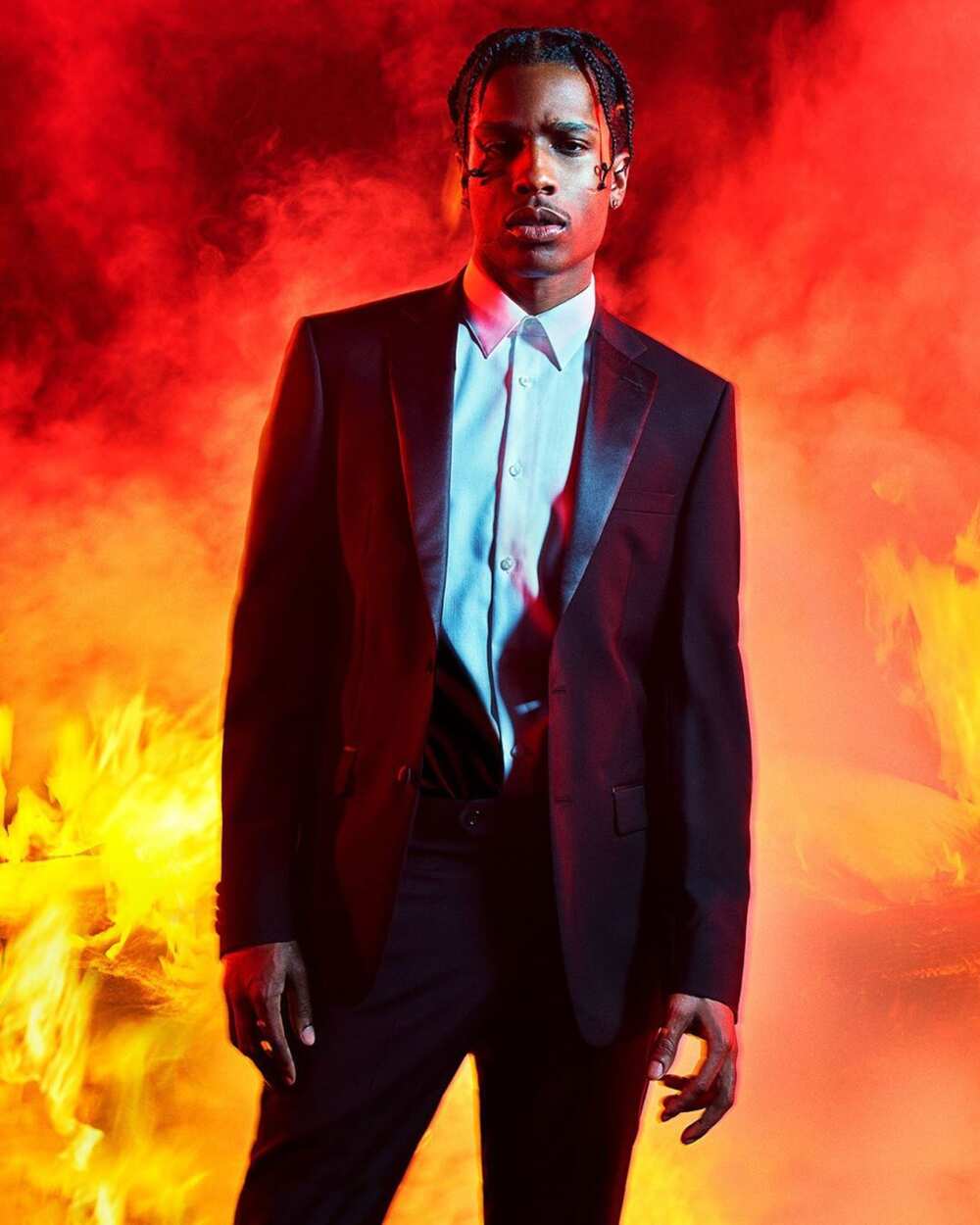 A great career comes with a better package reward, and this explains the significant figures in ASAP Rocky net worth. The talented rapper is living a lavish lifestyle, enjoying the fruits of years of hard work. He is among the richest rappers in the world, and he has all chances to compete someday with the best in the industry including P. Diddy, Jay-Z and Dr Dre. So, how much do you know about Rocky's background, and the inspiring journey to his success?
ASAP Rocky personal profile
Full name: Rakim Mayers
Birthdate: October 03, 1988
Age: 30 years old
Birth sign: Libra
Birthplace: Harlem, New York, US
Nationality: American
Ethnicity: African-Barbadian-American
Height: 5' 10" (1.78m)
Weight: 72 kg
Profession: Rapper, record producer, songwriter, actor
Net worth: $6 million
Social media: Facebook, Twitter, Instagram, YouTube
ASAP Rocky biography
We all have a background and a past that we like to relate with, but our paths are generally different. For Rocky, it was a painful and traumatizing experience that forced him to sell drugs to survive. The rapper was born on October 03, 1988, in Harlem, New York City, USA, to an American mother. His father, Adrian Mayers, was from Barbados, while his older sister is called Erika B. Mayers. The talented celebrity went to Bayard Rustin Educational Complex during his high school years.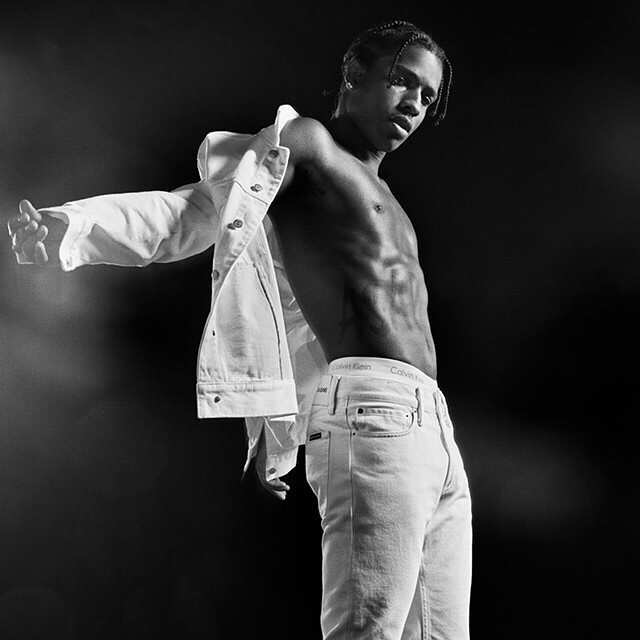 The celebrity started rapping at the age of 9, thanks to the mentorship of his older brother, Ricky. His life tragedy unfolded in quick succession, losing his father and later his brother. At 12, his father went to jail for selling drugs and unfortunately died in 2012. His brother died a year later, and this inspired Rakim to focus on rapping and fulfil his dream. The American grew up as a big fan of the Harlem-based rap group: The Diplomats. He also admired other groups, including Mobb Deep, Three 6 Mafia, Wu-Tang Clan, and U.G.K.
ASAP Rocky career
Rocky's transformation to a better life began when he joined the A$AP Mob group at 19. It is here that his stage name, ASAP Rocky, was discovered. In July 2011, the American rapper released two singles "Peso" and "Purple Swag" which brought him to the limelight. He went on to release his first mixtape "Live. Love. A$AP." in October 2011. One of his career-defining moment came in 2012 when he signed to the Sony/R.C.A. of Polo Grounds Music for $3 million.
READ ALSO: Cardi B Net Worth: Hip-hop singer's bio, age, height, real name
ASAP Rocky albums
The talented rapper has released several successful albums and songs, earning him honours and nominations in the music industry. His first solo album "Live. Love. A$AP" was released in 2013 and became a massive success in the market. The album included several guest artists like 2 Chainz, Kendrick Lamar, and Santigold. Rocky's debut album topped Billboard 200 chart in addition to producing four singles on Billboard Hot 100. It sold more than 3 million copies in the U.S.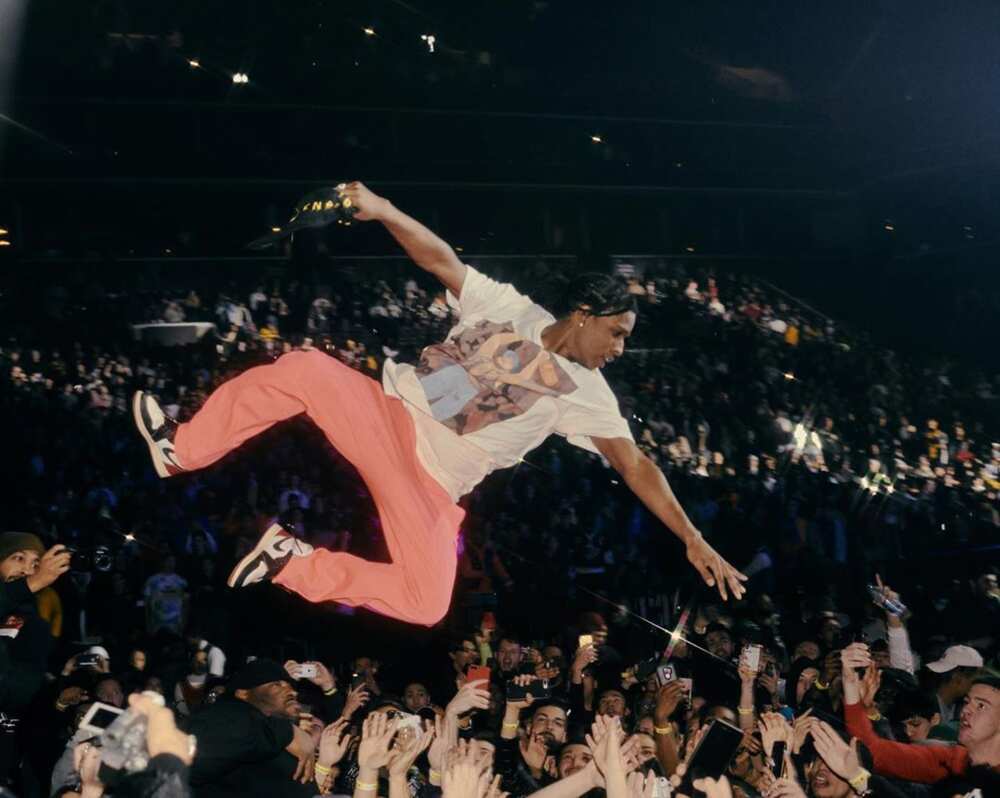 His second album, "At.Long.Last.A$AP" produced by Danger Mouse was released in 2015. The album featured guest appearances from M.I.A., Future, Mark Ronson and Kanye West. His latest album "Testing" was released on May 25, 2018, by ASAP Worldwide, Polo Grounds Music and R.C.A. Records. The album ranked fourth in the U.S. Billboard 200 on the first week but dropped to 25th in three weeks.
Rocky later collaborated with Tyler for the remix music video "Potato Salad" of 'Monika's Knock Knock in July 2018. He has also featured in songs alongside other successful artists including Rihanna, Selena Gomez, and Lil Wayne.
ASAP Rocky movie
How many ASAP Rocky movies have you watched? Apart from rapping, the hip-hop star has also featured in several movies. He is famously known for his role as Dom, a drug dealer, in the America comedy-drama film, Dope (2015). The multi-talented artist also features in the Injured Generation Tour (2019).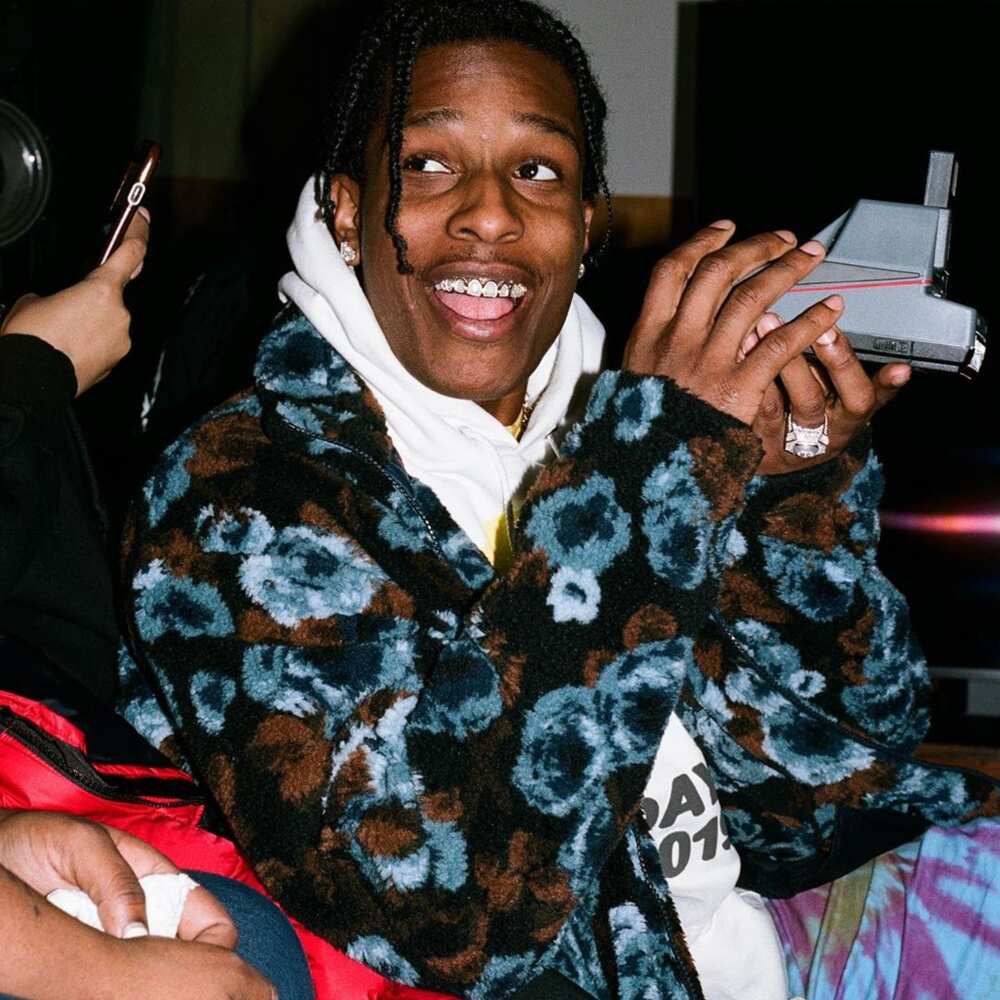 ASAP Rocky Dior
ASAP Rocky's new approach to fashion has widely shaped modern trend in hip-hop's fashion. He has influenced many people who admire his dressing style that has enriched his wardrobe. In his song ''Raf'', the fashion enthusiast provides a different view of how rappers should perceive fashion and the designers.
On June 13, 2016, Dior Homme, the French fashion house, tapped the American star as one of the new faces in their campaign. The campaign also included Kids director Larry Clark, Standing Tall actor Rod Paradot and French model Dylan Roques. Rocky became the first person of colour to front the brand for the menswear line, while Rihanna took the honours on womenswear.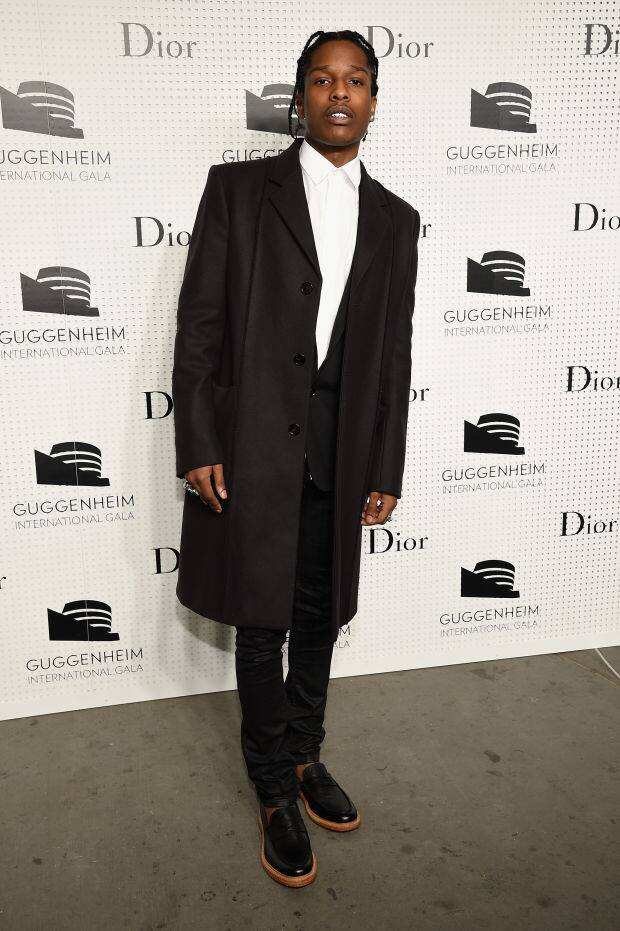 Rocky's passion for fashion also saw him partner with several designers, including Jonathan Anderson on a men's capsule collection. He also paired up with Guess founder Paul Marciano to create a 29-piece collaboration inspired by the nineties.
ASAP Rocky's clothing line, the AWGE is a creative company with branded imprints of shirts, hoodies, and hats. On January 2018, the rapper announced new additions in the company that included an online platform. The brand also secured a collaboration with Japanese retailer NEEDLES in April 2019.
Does ASAP Rocky have tattoos?
One of the commonly inquired information is about ASAP Rocky tattoos. It is no secret that the hip-hop star has one located across the stomach with the words "A$AP LIFE". His former girlfriend, Iggy Azalea also had a tattoo of his breakout mixtape "Live. Love. A$AP" when the two were together. The love birds, however, separated and Azalea removed the A$AP part of the tattoo after the split.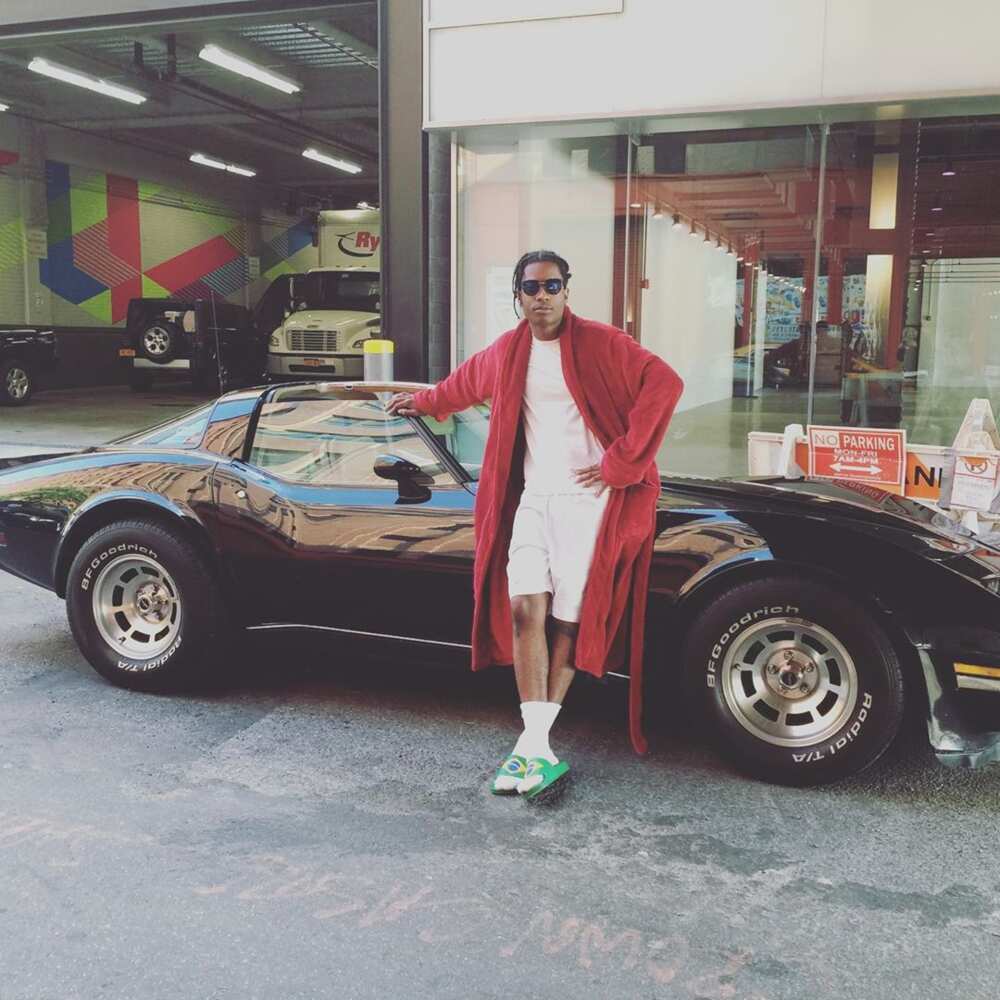 ASAP Rocky net worth
The wealthy celebrity has earned much of his money as a rapper, songwriter, record producer, and actor. His collaborations in fashion have also contributed towards his overall net worth basket. He owns a luxurious house and apartment as well as a car collection. ASAP Rocky house in West Hollywood, Los Angeles has a value of $3,050,000. His net worth is $6 million as of 2019.
Who is ASAP Rocky dating?
Most hip-hop fans would be excited to know about Rocky's love life. Is he married? Does he have children? The American rapper is not married and does not have any kids, but has dated a list of celebrities in his life. He dated Australian rapper Iggy Azalea for a year before calling it quits. The duo began their relationship in June 2011 and appeared to enjoy their quality time together. Azalea even got a tattoo dedicated to her lover, but later scrubbed past of it off in 2013, after their separation in July 2012.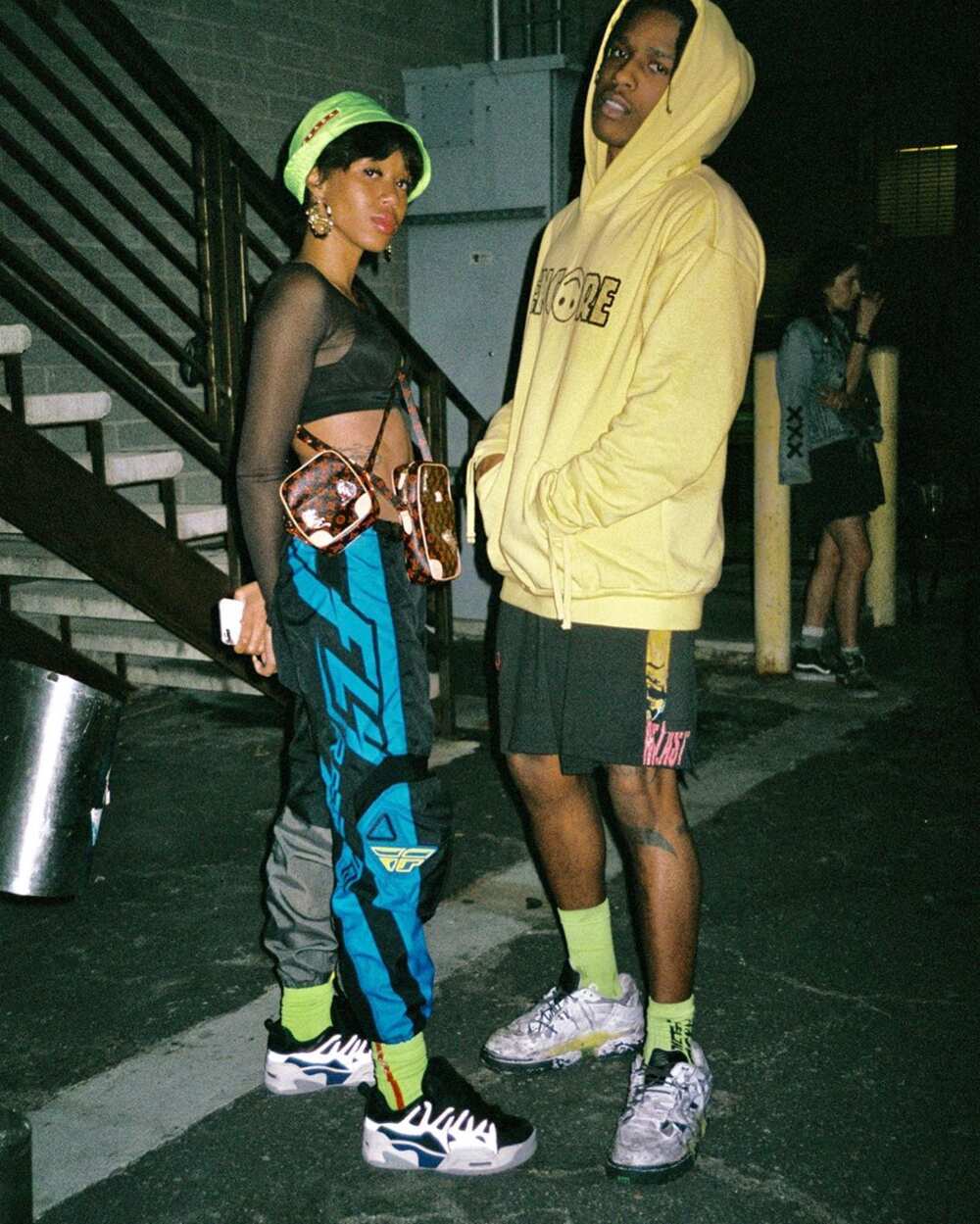 In November 2012, Rocky moved on to Victoria Secret model Chanel Iman and was engaged in 2014. The relationship had few issues, and the duo called it off six months after the engagement. The American rapper later dated model Tahiry Jose (2014-2017). He also spent part of his life with television personality and fashion model Kendall Jenner, and Italian model Tina Kunakey. Rumours surfaced of him dating French porn actress Sophie Brussaux (Rosee Divine), but both denied the claims. Sophie is the mother of Drake's son, Adonis.
At 30, the stakes are probably high for ASAP Rocky to elevate his hip-hop music career to higher grounds. He is a young artist who has all it takes to prosper and reach the elites in the music industry. His transformation from a humble and poor background to luxurious lifestyle is a perfect example of the fruits of dedication and hard work in life. His success story and ASAP Rocky net worth are a great inspiration to the youth worldwide.
READ ALSO: Ryan Reynolds bio: net worth, wife, height, age
Source: Legit.ng