Drake net worth: album sales, music career, houses
When it comes to music, one of the most loved rappers and singers in the world is the talented and dashing Grammy Award winner Drake. He is famous for releasing hits such as God's Plan, Hotline Bling, In My Feelings, One Dance, and Nice for What. The talented rapper and lyrical genius has a fantastic music career and thriving business ventures. It is only right to speculate that Drake net worth is always escalating.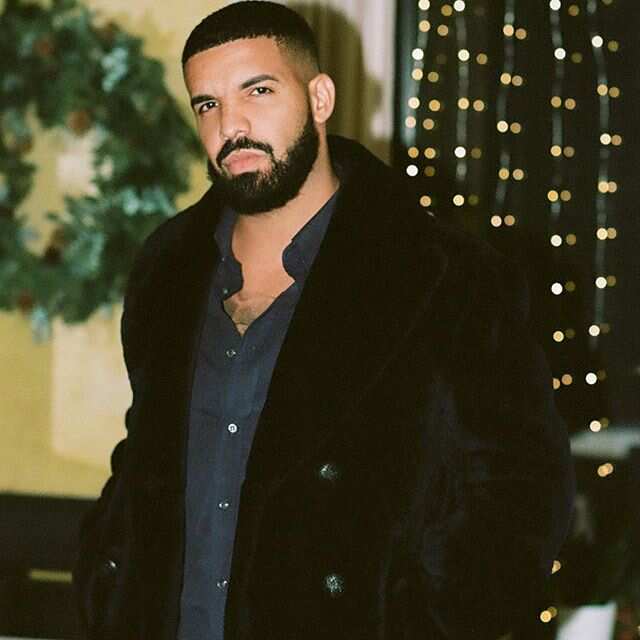 Drake is a successful Canadian actor, singer, rapper, record producer, entrepreneur, and songwriter. His net worth is believed to be always escalating since he is still making impressive money moves in the film, fashion, and music scenes.
Drake profile summary
Full name: Aubrey Drake Graham
Date of birth: October 24, 1986
Birth Town: Toronto, Ontario, Canada
Age: 32 years old
Net worth: $150 million
Source: Music career, touring, OVO
Citizenship: The United States of America and Canada
Profession: Rapper, singer, actor, entrepreneur, songwriter, and record producer
Music genre: Hip hop, R&B, Pop, trap, and Dancehall
Labels: OVO Sound, Young Money Entertainment, Cash Money, Republic, and Universal Motown
Children: 1 (Adonis)
Clothing line: OVO (October's Very Own)
Drake bio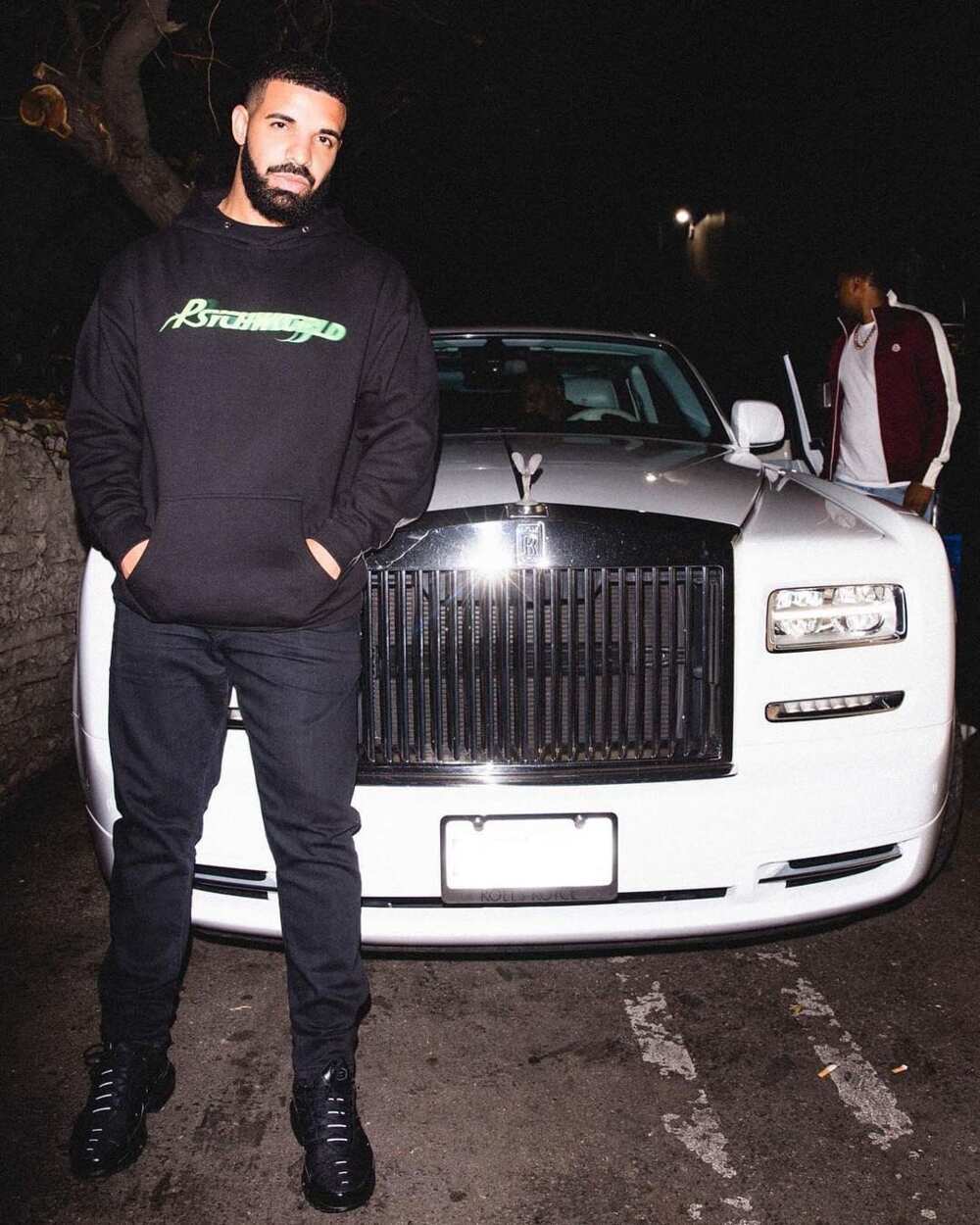 The famous Canadian behind bangers such as 'Hotline Bling,' 'God's Plan,' an 'In My Feelings' was born on October 24, 1986. His birth name is Aubrey Drake Graham. Aubrey acquired recognition when he featured on the teen drama television series known as Degrassi: The Next Generation. His appearance was in the early 2000s. After making several appearances in the teen drama series, Aubrey decided to call it a quit and focus on his music career.
Graham left the series in 2007, after releasing his debut mixtape, 'Room for Improvement.' After the mixtape went viral, he released two independent projects known as So Far Gone and Comeback Season. In June of 2009, Graham signed to Lil Wayne's Young Money Entertainment Label. Since then, the talented Canadian rapper and singer has released so many hits that have ranked number one in the US Billboard charts and Billboard Hot 100.
Some of Graham's albums and singles include his 2010 collection known as Thank Me Later, and the banger single 'One Dance.' Drake is one of the wealthiest and talented Canadian rappers, actors, singers, songwriters, record producers, and entrepreneurs.
READ ALSO: Rihanna net worth, age, full name, life before fame
Drake net worth
Are you wondering "How much is Drake worth'? Well, Drake's net worth is probably one of the exciting concerns about the singer, especially for fans. Since the stardom and success of the One Dance singer have risen over the years, it is no surprise that his fans often go online to search for 'Drake net worth.' Graham never misses from the list of the richest rappers in the world. Perhaps this is because of his successful music career, acting career, and thriving business ventures. Thus, how much is the net worth of Drake?
According to Forbes list of 'The World's Highest-Paid Hip-Hop Acts 2018', he was ranked number four with $47 million. Forbes regarded the Canadian rapper and songwriter as the 'most consumed musician,' who over the last 12 months had acquired at least 5 billion streams. According to Forbes, Drake net worth 2019 rests at an impressive $150 million.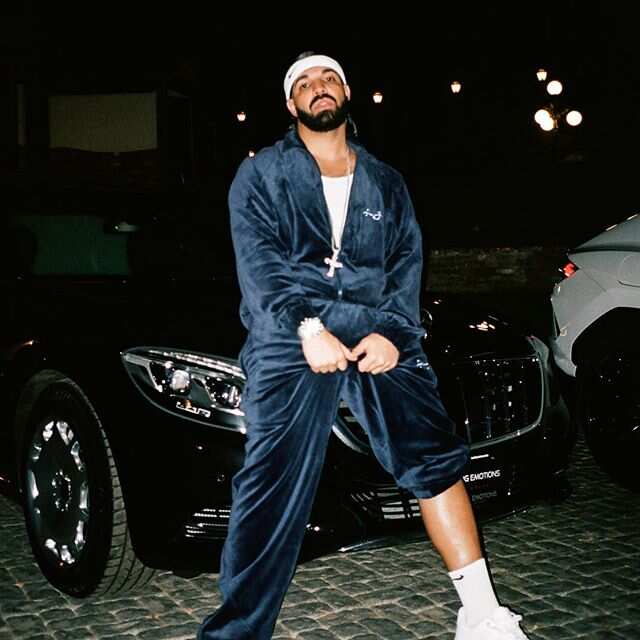 The huge fan of the Toronto Raptors is believed to have attained his extraordinary wealth from holdings that range from real estate to his Virginia Black whiskey. The wealth is also attributed to come from his lucrative tours and brand new residence in Las Vegas at the XS Nightclub.
Drake album sales
It is no doubt that Drake is a skilled songwriter in our history. Interestingly, almost all of his albums have always generated a considerable amount of money. Besides, given that he has several Grammy Award Wins, three Juno Awards, and six BET Awards, it is only right to speculate that his album sales are always impressive. Drake has sold more than 20 million albums and 100 million singles in the whole world.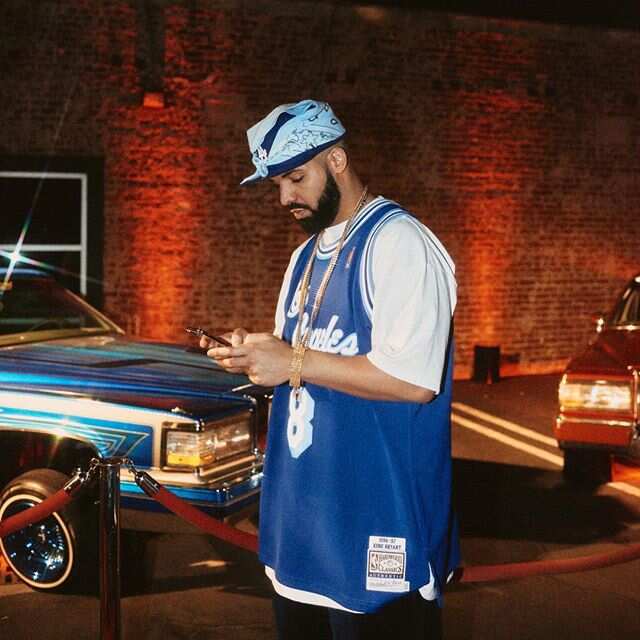 The impressive sales have made the Recording Industry Association of America (RIAA) recognize the Canadian musician as the world's highest-certified digital singles artist.
Does Drake have a clothing line?
Not only does Aubrey impresses his fans with his bangers and lyrics, but also with his fashionable wear products. When he released the Scorpion album, most people were quick to dissect the lyrics in this album feverishly. However, this was the least of the concerns of the Hotline Bling singer because he was busy building his fashion line.
Drake clothing line is known as OVO (October's Very Own). The fashion line sells products such as T-shirts, sweatpants, hoodies, and accessories which bear the owl logo of the mogul. These products range from $12 to $16. OVO has also partnered with Nike's Jordan brand, known as Canada Goose, to produce expensive limited-edition products such as a $5,000 black leather coat with 24-karat gold hardware.
Drake homes: How many homes does Drake have?
It is common for celebrities to own more than one residence. Drake currently resides in Hidden Hills, California. He has been living in the home since 2012.
The artist recently added another home in Hidden Hills. The house is worth $4.5 million. Although he may be living in California most of his time, Aubrey also owns another $6.7 million property in Toronto, Canada.
Drake is one of the few musicians who have taken the music and clothing line scenes by storm. The artist continues to release hit after hit. Also, he owns many properties and is one of the richest rappers in the world. In addition, he has been seen in several instances helping other people, especially the less privileged in the society. He also partners with other brands in the clothing industry to raise his revenue. This is why Drake net worth is so large.
READ ALSO: Nicki Minaj net worth, biography, age, family, origins
Source: Legit.ng