Lil Fizz biography: age, height, sister, girlfriend, net worth
Lil Fizz is a popular American rapper, singer, songwriter, producer, and television personality. He is best known to his fans as the youngest member of the disbanded R&B group called B2K. Lil has produced numerous songs and has also made significant appearances in popular television programs such as Love & Hip Hop: Hollywood.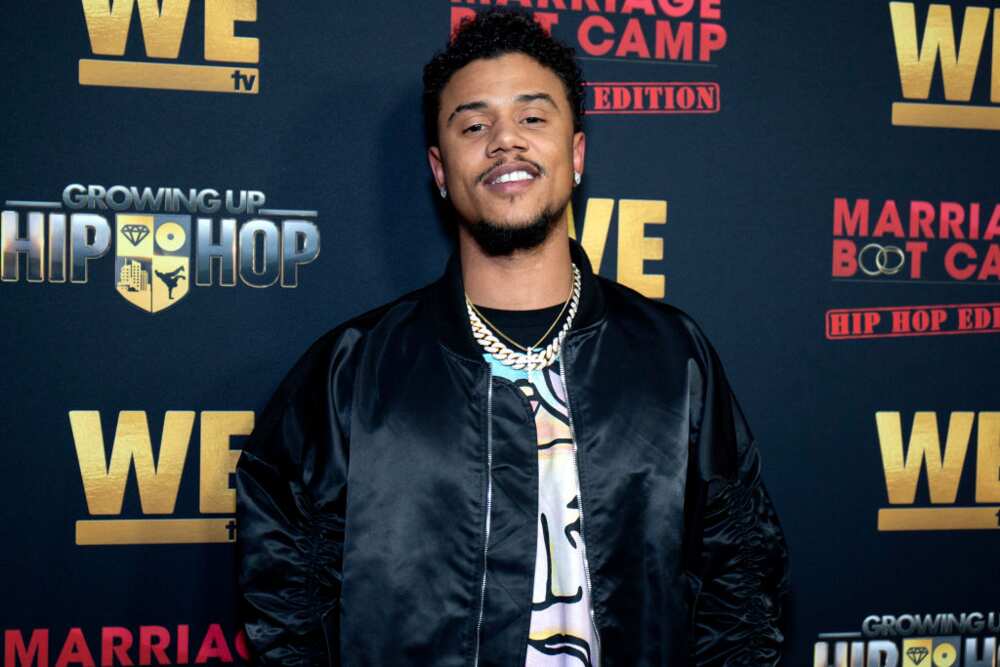 The award-winning rapper has attracted the attention of numerous fans worldwide. He has an incredible following of 1.4 million on his Instagram page. He has also made a fair amount of wealth from acting and singing.
Lil Fizz profile summary
Real name: Dreux Pierre Frederic
Nickname: Lil Fizz
Date of birth: November 26th, 1985
Place of birth: New Orleans, Louisiana, United States
Zodiac sign: Saggitarius
Gender: Male
Nationality: American
Ethnicity: Black-American
Occupation: Singer, songwriter, producer, and television personality
Lil Fizz height: 5 feet 7 inches (1.7 m)
Weight: 70 kg (154 lbs)
Eye colour: Brown
Hair colour: Black
Instagram page: @airfizzo
Twitter account: @airfizzo
Early life and family
The famous singer was born as Dreux Pierre Frederic on November 26th, 1985, in New Orleans, Louisiana, United States. His parents raised him together with his two siblings in Los Angeles, California.
Lil Fizz sister is called Brook while his brother's name is Chezz.
How old is Lil Fizz?
Lil Fizz age is 35 years as of 2020.
His passion for music began in his childhood.
Education
He attended Fort Salonga Elementary School and later joined Winter Park High School.
Fizz's career highlights
So far, Dreux has had an illustrious career as singer, rapper, and television personality. Throughout his career, he has amassed a significant amount of wealth and popularity.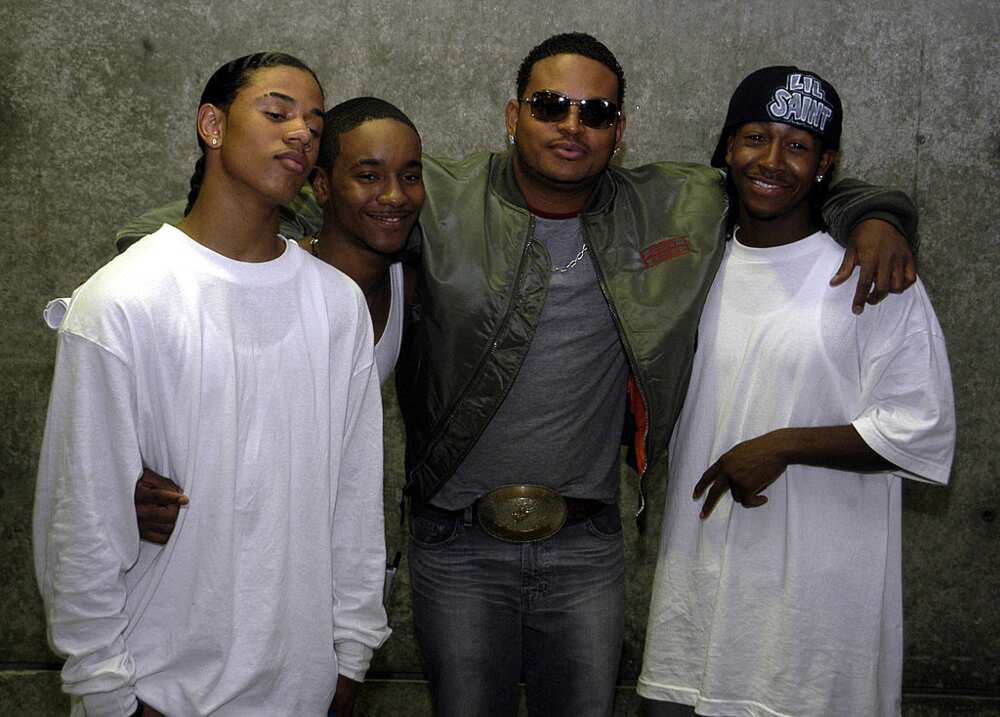 He started as a singer and songwriter, but with time, he diversified and ventured into acting. He has released numerous hits and has also featured in several TV series.
As a singer
Lil's music career was inspired by some of the best rappers such as Eminem, Jay-Z, and Biggie Smalls. In 1998, he, together with other upcoming singers named Omarion, Raz-B, and J-Boong, teamed up to form a group called B2K.
The group enjoyed immense success. Within its first week of formation, the band sold over 100 thousand copies of their albums.
Unfortunately, in 2004 the band was disbanded, and Dreux had to move on and establish a solo career. On July 17th, 2007, he released his first EP dubbed Payday.
Luckily, two years later, he reconnected with J-Boong to launch a record label called Popular Entertainment. Under the new label, they released a 5-song EP titled Night Life in September that year.
Some of Dreux Pierre Frederic's single hits include:
Fluid in 2006
Bed in 2007
Bounce in 2009
Becky in 2013
Famous in 2014
Good Lotion in 2015
Mirror in 2019
As an actor
In 2002, he appeared as a musical guest on the show called All That. In 2004, he acted as Rashann in the movie called You Got Served. He went on to make notable appearances in other movies and television series, which included:
Movies
Steppin: The Movie in 2009 as Jay
Hype Nation 3D in 2014 as Tommy
Television shows
The War at Home (2005–2007) as Taye
Love & Hip Hop: Hollywood (2014-2019)
Marriage Boot Camp : Reality Stars (2019)
Awards and achievements
The multitalented singer has achieved a lot in his career. While with the band, they won and were nominated for various awards. They also produced numerous chart-topping bangers.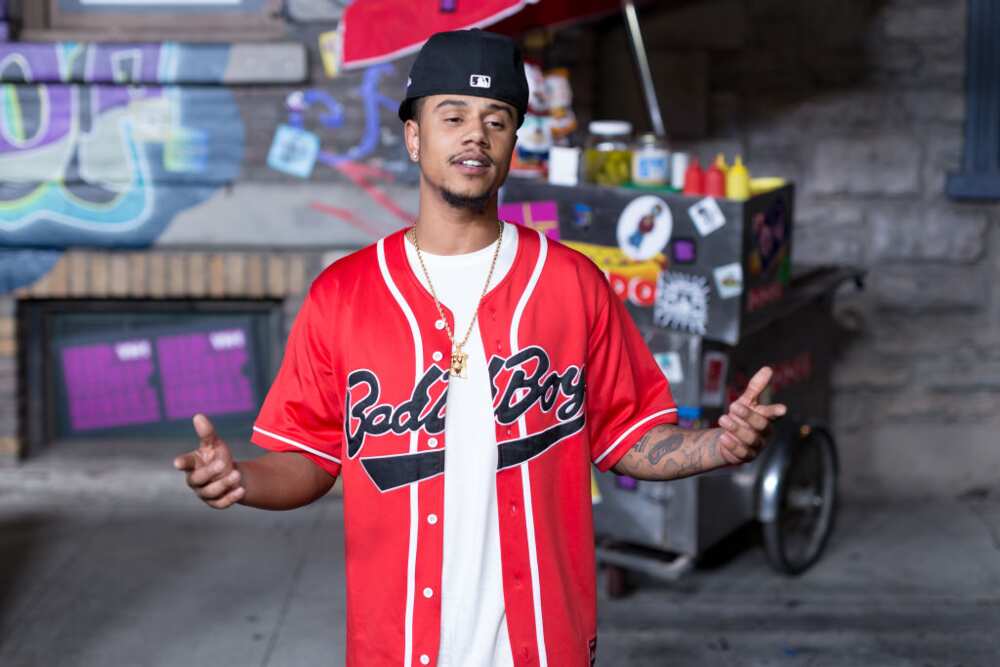 Additionally, he also owns a record label alongside Damuer H. Leffridge and his former B2K teammate, J-Boog, which is a great achievement.
What is Lil Fizz net worth 2020?
Lil Fizz net worth is a staggering $2 million. He has made this amount of wealth from the sale of his songs and for acting in movies and television shows. This amount of wealth affords the rapper a luxurious lifestyle.
The Lil Fizz and Apryl Jones relationship
Apryl Jones and Lil Fizz relationship attracted both positive and negative criticism among their followers. The two became the talk of the town during the airing of last season of the reality show - Love & Hip Hop: Hollywood.
While filming, Lil Fizz and Apryl, who called themselves "best friends" decided to take their friendship to another level. They not only decided to become boyfriend and girlfriend but also moved in together.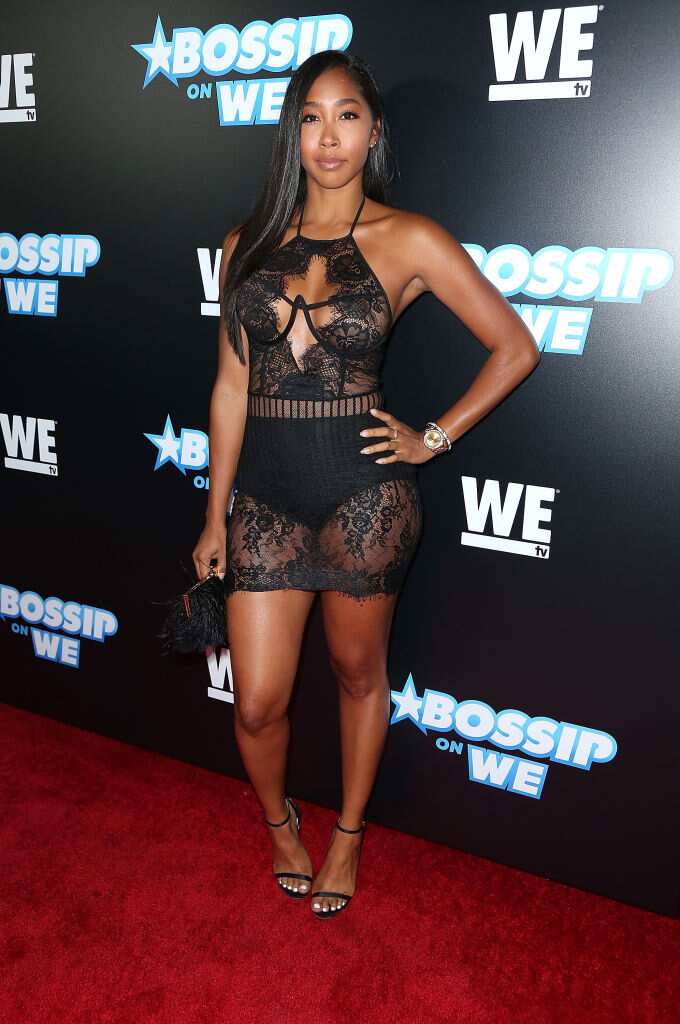 Their relationship seemed to be exciting news for most of their fans because the two were facing problems with their ex-lovers, Omarion and Moniece Slaughter. However, it started out rocky, and some thought it should not have begun at all.
In January 2020, a rumour surfaced that the two were breaking up. It was alleged that they had unfollowed each other on Instagram. The reason was unknown, but fans suspected that there were relationship woes, especially since Apryl was accused of cheating.
When asked about the breakup, Apryl responded that the two were at that time focusing on raising their children. She said,
You know Dreux is a great man, and his focus is on Kam, my focus is on my children, and we are where we are, and I want to leave it there.
However, while speaking with Baller Alert, Lil Fizz baby mom - Moniece Slaughter, confirmed that Apryl and Fizz were still together. She went on to say that Dreux Pierre Frederic and Jones unfollowing each other on Instagram was staged and a strategy to get the public off their affairs.
How did Lil Fizz and Moniece meet?
Moniece met Dreux Pierre Frederic when she was in a girl group. According to the former Lil Fizz girlfriend, one of their group members was in a relationship with Omarion's brother named O'ryan. So, they met through him. They later reconnected when she was 21 years and began dating.
How old is Lil Fizz son?
Lil Fizz son is 10 years as of 2020. Kamron David Frederic was born on January 8th, 2010. He is the kid of the singer and his former girlfriend called Moniece.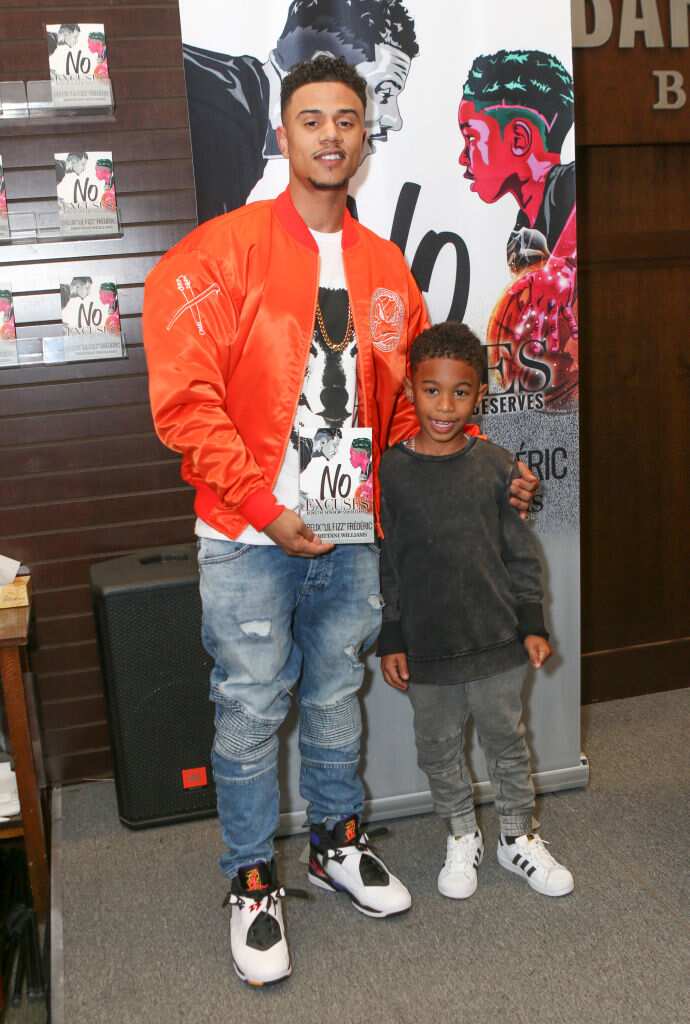 In the past, Lil Fizz baby mama has slammed the hitmaker for neglecting their son. This came after Apryl Jones opened up that Dreux Pierre Frederic was her biggest supporter and comforter.
Jones said that Lil was a dependable figure in her life after her former boyfriend left her. She even credited him for also supporting her children with Omarion.
Apparently, these words did not sit well with Moniece. She lashed out at her ex-boyfriend, saying that he had failed to put forth the same energy and attention on their son. Neither Fizz nor Jones responded to the allegations.
Is Lil Fizz gay?
A while ago, former B2K band member, Raz-B took a swipe at his colleagues with homosexuality allegations. The controversial singer alleged that Dreux Pierre Frederic and the other members were gay.
Raz-B alluded that Dreux Pierre Frederic was the first of the B2K members to have an affair with Marques Houston. He also added that he was suspicious of a relationship between the rapper and Bow Wow, who he claims was always at their house in Diamond Bar.
Lil Fizz did not come out openly to either affirm or refute the allegations. However, Bow Wow distanced himself from the rumours, stating that it was another case of someone attempting to gain fame off his name.
Lil Fizz's marijuana scandal
The American rapper, like most artists, has had a fair share of scandals. In 2011, the former B2K crew member was sued by the State of California for allegedly running an illegal marijuana dispensary in Los Angeles.
Law enforcement officers alluded that the then 25-year-old was one of the owners of the Little Amsterdam weed shop in West Hollywood. The weed shop had been opened on July 1st, 2010, and was in an area where weed shops were strictly prohibited.
The prosecution wanted the singer to shut down the shop immediately and to be fined a whopping $1,192,500. He was required to pay for law enforcement costs and attorney's fees related to the case. The cost would have drawn a further $750,000 from the rapper. It is unclear how the case ended.
The American rapper Lil Fizz is undoubtedly one of the most celebrated artists in the United States and the world at larger. He has had an illustrious career as a singer, songwriter, and actor, which has significantly contributed to his net worth and fame. He is a role model for numerous young and upcoming artists.
READ ALSO: Lateysha Grace biography: age, net worth, boyfriend, surgery
Legit.ng also published an article on Lateysha Grace biography. Lateysha is a popular Welsh television personality, businesswoman, and model.
She is known for appearing in the MTV reality show series The Valleys and Ex On The Beach. She has also made notable appearances in various TV shows.
Source: Legit.ng