Shark Tank Lori Greiner worth, age, body measurements, husband photos
How would people live without her inventions now? She has created over 400 products, and holds 120 U.S. and international patents that almost everyone uses now! Do you want to know what these things are? Perhaps you are wondering about Lori Greiner worth? Then read on!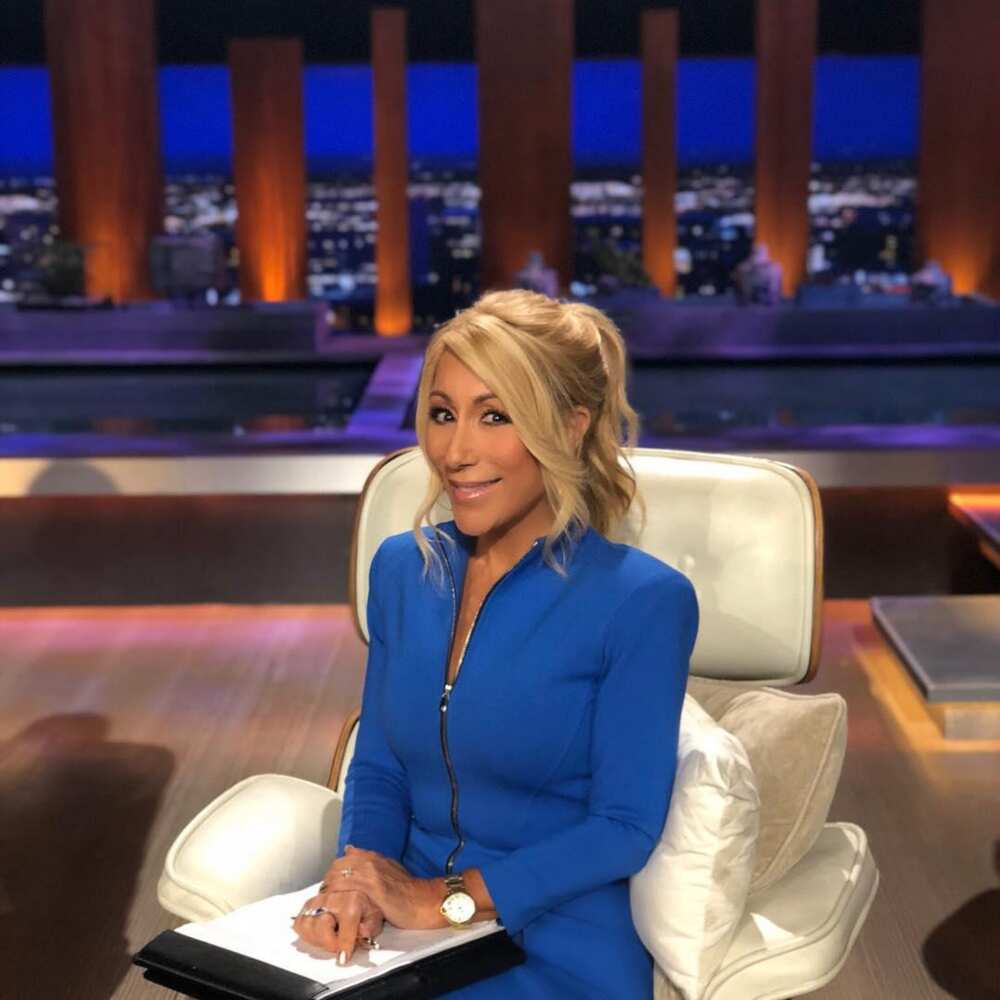 She draws inspiration from the passion for bringing people joy and simplifying their daily lives. By the way, Greiner takes an active part both in creating products and in promoting them. She knows how to run a business!
Lori Greiner worth and bio
A lot of people are eager to know Lori from Shark Tank net worth, but we propose you first to find out some quick facts about her life and start of the career.
Do you want to know the answer to the question "How old is Lori Greiner?" The lady was born on December 9, 1969, in Chicago, Illinois, USA. So, Lori Greiner age is 49 years old.
The girl was brought in the big family which consisted of the father, who was a real estate developer, the mother, a former psychologist, and siblings. There is no information about the lady's school education, but we managed to know that she studied at the Loyola University Chicago. The young lady worked as a playwriter and designer-seller of her own jewellery.
READ ALSO: Who is Abigale Mandler: top 10 facts about the Twitch streamer
A lot of people know this adorable woman for the reality show Shark Tank and its spin-off The Tank. Talking about her career as an inventor, she started with creating organisers for woman's accessories. Almost every woman wears jewellery and often faces a dilemma about where to store all the items. Lori was among the first who came up with the idea to create something handy for jewellery storing purposes, and she created the jewellery organiser, especially for earrings, that would manage around 100 accessories. Lori collaborated with numerous stores, so almost every trading giant wanted to have such a thing in its collection. She also created such useful things:
Best Selling Jewelry and Cosmetic Organisers
Shark Tank Products
Useful Home Innovations
Innovative Travel
Electronic Innovations and Health
Awesome Accessories
Kitchen Helpers
Stellar Storage
Specials
The woman was an investor of ideas in the Shark Tank. She is also known as the author of popular book Invent it, Sell it, Bank it! – Make Your Million Dollar Idea into a Reality, which became the bestseller at the Wall Street Journal. According to many sources including celebritynetworth.com and wealthygorilla.com, Lori Greiner worth is $100 million.
Lori Greiner body measurements
This talented woman has a very attractive body. Her measurements are the following:
Height: 170 centimetres or 5 feet 7 inches
Weight: 59 kilograms or 130 pounds
Breаst-waist-hips: 94-66-94 centimetres or 37-26-37 inches
Bra size: 34 C
Shoe size: 7.5 (USA)
Discussing such a successful and confident woman we cannot leave another question without the answer. Is Lori Greiner married? A lot of people adore her, want to get acquainted with her, become her friend or even someone more, but who owns her heart now?
Lori Greiner husband
It is time to find out exciting information about the famous businesswoman's private life. Dan Greiner is Lori Greiner spouse. He is her adviser, best friend, business and life partner. They have been dating for 6 years before marrying in 2010, and now they are believed to be a very happy couple, but hey have not children yet.
It is challenging to find Lori Greiner husband photos because the woman is a very secretive person and does not like to share her personal pictures on social media.
Now you know what Lori Greiner worth is. This incredible woman is an inspirer for many ladies. We are sure that she has a lot of ideas to surprise us with something new and useful for our daily life.
READ ALSO: Elise Jordan MSNBC bio: age, height, measurements, husband
Source: Legit.ng