Latest Kiss Daniel songs: All the latest hits by the Nigerian hitmaker
Latest Kiss Daniel songs are what you were looking for, right? You must have a good taste in music because Kizz Daniel songs are worth being heard. He is a young Nigerian musician whose experience is impressive and whose popularity increases each day. We are sure you will love the songs we are going to tell you about below.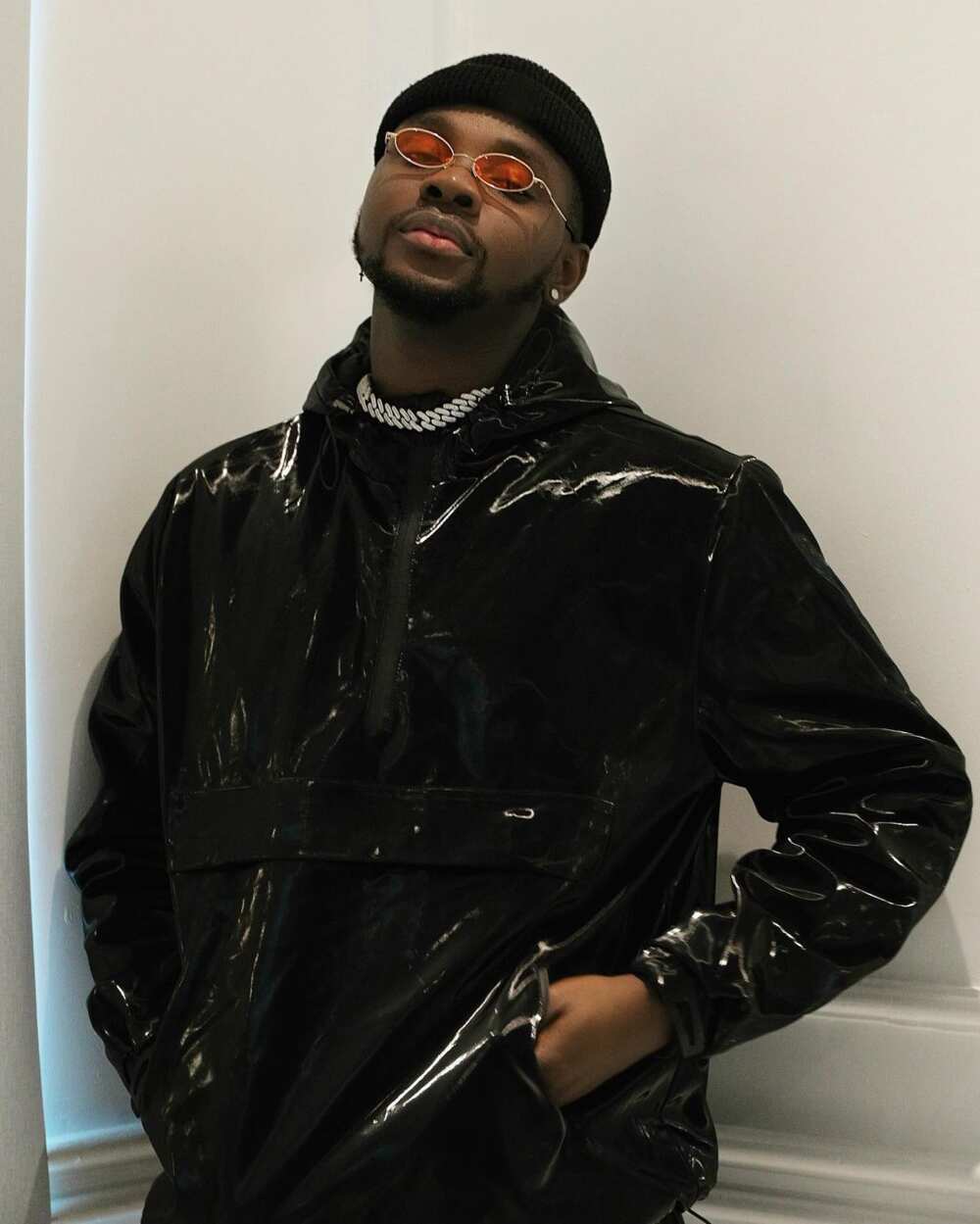 At first, we have to mention, that Kiss Daniel, Oluwatobioba Daniel Anidugbe, has changed his name into "Kizz Daniel". He is a famous Nigerian musician, performer, and entertainer. Although, while being a young artist, he is one of those rare people, who already owns a record label, named "Fly Boy Inc".
While studying at the university, Kizz Daniel understood that music is his passion and that was exactly the time when he decided that being an artist is what he wants from life. And as you may guess, the next step was creating a career in the music world.
The first "explosion" of Kizz Daniel's popularity was his song "Lave". It took so little time, for about two weeks for the song to become very popular in different locations in the eastern part of the African continent. The next step was his first studio album in 2016. It was titled "New Era", and that was a new era in Kiss Daniel's life. His music career increased so fast and seems like it won't fall down because Kiss Daniel is still producing new albums and songs. His music career is developing, and we have an excellent opportunity to enjoy his music.
Latest Kiss Daniel songs
Now, we are finally moving to Kiss Daniel new songs. Here we are going to make a list of his latest songs. You have to check it out, maybe you have met some of them already, or you will perhaps find something new for yourself. We have added videos of Kiss Daniel latest music as well so you could enjoy reading, listening, and watching cool videos.
Currently - (feat. Olamide, Falz & LK Kuddy)
This one is Kiss Daniel latest song. The Afro-pop hit was released on 19th January, 2021, under the Flyboc I.N.C label. The hit was produced by Masterkraft.
Boys Are Bad
This is one of Kizz Daniel latest songs. The hit is one of the song's in the Nigerian singer's King of Love album. The hitmaker released the song's video on YouTube on 25th November, 2020.
Need Me (feat. Wizkid)
The first song we start with is a collaboration with Wizkid. There is no need to explain who Wizkid is; we are sure you know him well. And here is the thing, if Kiss Daniel is making collabs with such a famous musician as Wizkid, it means that he is doing very well.
The song itself is a perfect party track, for sure. The video and way of singing make it so noticeable and very popular among young people all over the world.
One Ticket (feat. Davido)
One more collaboration we simply can not leave without attention. This one is also a perfect collaboration of two people, who definitely know what they are doing. The song is very popular not only in Nigeria but in and outside of Africa as well.
Beautiful video, nice music, and attractive picture are creating a perfect product.
MADU
What is the first thing you notice while listening to the song and watching the video clip? We can answer that for you. This is one of the most beautiful videos ever. It is seriously the first thing you notice. The second thing is the rhythmic music. And when you start to listen to music, you are getting complete satisfaction because the music and the video are making fantastic track and you want to listen to and watch it again and again.
Bad (feat. Wretch 32)
The name of this song has nothing to do with its sense and its presentation. The track "Bad" is no bad at all. As you may notice, it is also a collaboration. But what we can say is that each Kiss Daniel's collaboration is unique. This one is a relaxing rap song, it has deep lyrics and beautiful music.
The fans can never be tired of his collaborations and different "styles" of his music because all of them have an incredible result.
Gods
This song and the previous one are from the same album, which is called "No Bad Songz". They all are similar a bit, but still, just as we said before, each of them is unique. The track, named "Gods", is a perfect mix of rap and African motives. It is relaxing, nice, and it makes you just enjoy both the music and the lyrics.
Ja
One more song from the album "No Bad Songz", so, as you understood, it means that the music is a relaxing rap again. It's true. And it also includes African motives. That makes the tune to be so refreshing. The vocals are fabulous, the beat is catchy. What else do you need from a song?
Kojo (feat. Sarkodie)
And here is one more collaboration. This time Kiss Daniel has made a song with a musician from Ghana. Both of them are so good at what they do. They are working good and make a great contribution to the development of the music industry in Africa. And this song proves it for 100%.
Happy
Kiss Daniel has announced this song, and all the fans were waiting for it, of course. When the track finally appeared, all the fans were claiming that it was worthy of being waiting for so long. We think such comments explain the sense and the quality of this song better than any other words.
For You (feat. Wizkid)
One more collaboration with Wizkid. These two found their connection, and that is clear when you listen to their songs. They match perfectly. It can be called a "classical" dance track. It includes rap, dance music, women in the music video. Seems typical, but still not boring.
Send Her Money (feat. DJ Enimoney, Olamide, kranium, Lk Kuddy)
You can feel that it is a music-bomb just by looking at the number of performers. Yes, it is an excellent collaboration of many musicians. It includes everything it can include: rap, African motives, Latin motives, dances, women, men, etc. There are no words left to explain what kind of music it is, but you can listen to it to make your own conclusion. It is worth your attention.
Latest Kizz Daniel album
The singer's latest album is titled King of Love. King of Love has been described as "Danceable Afropop with smooth vocals delivers lessons in love."
The album was released on 25th June, 2020, under Flyboy I.N.C, and it contains 17 songs:
Jaho
Ada
Boys Are Bad
We Wan Comot
Aii
Pak 'n' Go
Need Somebody
Tempted To Steal
Chek
Yapa
Fvck You
One Day
Find A Bae
Padi
Chana
Pipa
Hook
Those were the latest Kiss Daniel songs. We hope you have enjoyed reading, listening and watching. Do not forget to share our article with your friends so they could enjoy it as well.
READ ALSO: Fireboy DML biography: Age, real name, girlfriend, Apollo album
Legit.ng covered the story of Fireboy DML, one of the fast-rising Afro-Life singers from Nigeria. The musician became popular following the success of his single titled Jealous.
You will be surprised to find out that the celebrity is only 25 years old, but he has made significant achievements in his career. The musician released his sophomore album, Apollo, on August 20, 2020, under the YBNL Nation record label. The 17-track album comes after the success of his debut album Laughter, Tears & Goosebumps, which was released on November 29, 2019.
Source: Legit.ng