10 latest palazzo pants styles in Nigeria (with prices)
Palazzo pants have never been out of fashion. Due to their fabric and cut, they are excellent solutions for a stylish outfit in hot weather. Discover what styles of the palazzo pants are in trend this year in Nigeria and how much they cost.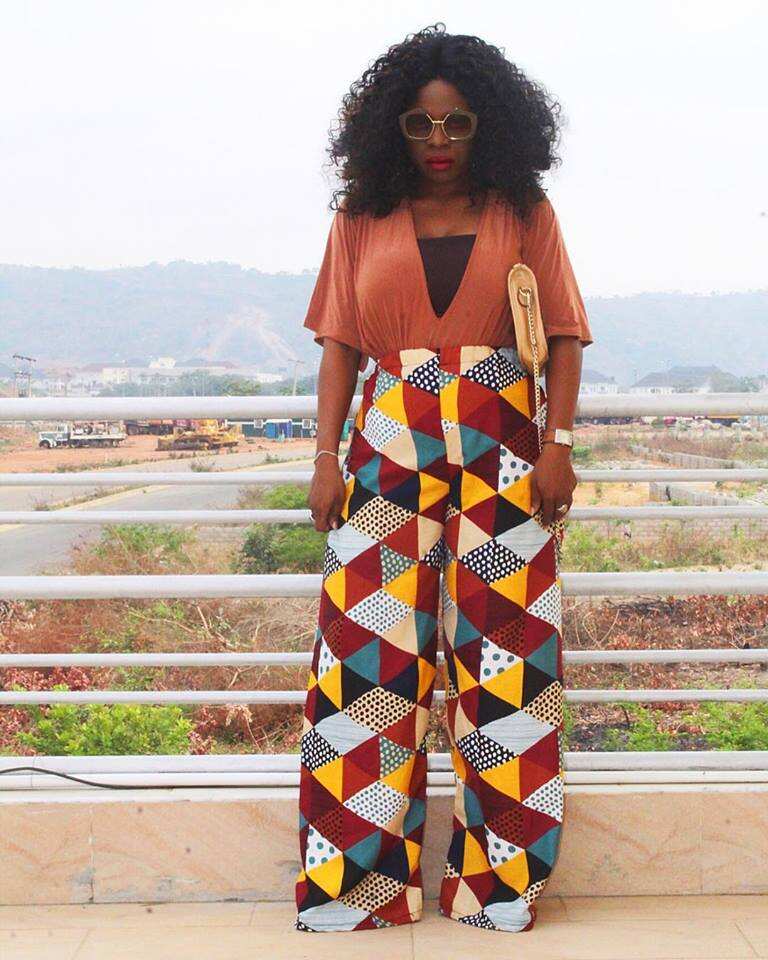 Palazzo pants are wide, long, and comfortable. They are a perfect choice if you are attending an official event or want to go out for a walk. Coming in various styles, cuts, prints, and colours, they easily match with any other piece of clothing you might wear. What are the latest trends in palazzo trousers then?
Palazzo pants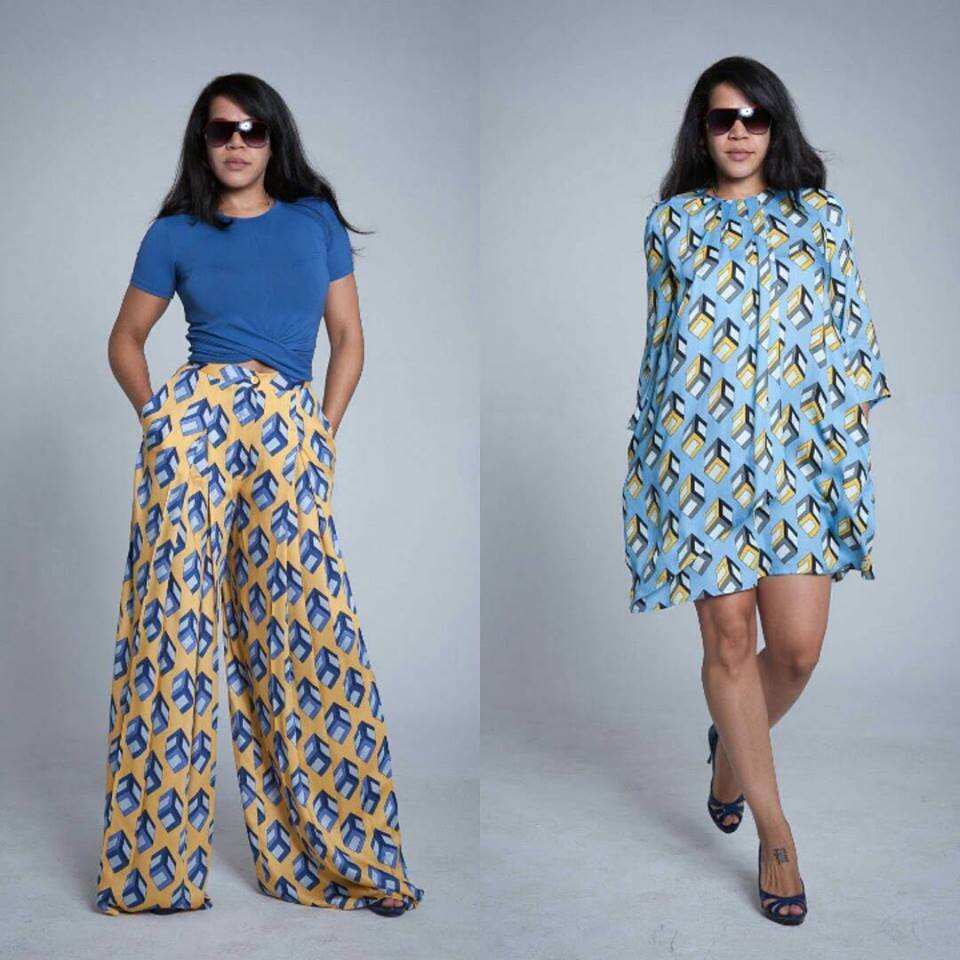 The stylish palazzo pants are loose from the waist down, which makes them suitable for women with various body shapes. The most exciting thing about the trousers is that sometimes they might look like a maxi skirt due to the full trouser-leg cut.
Palazzo trousers and tops
Discover these trendy outfits that you can wear either on casual occasions or on an official event.
1. Dokadots patch print Ankara palazzo trousers – approx. ₦10,500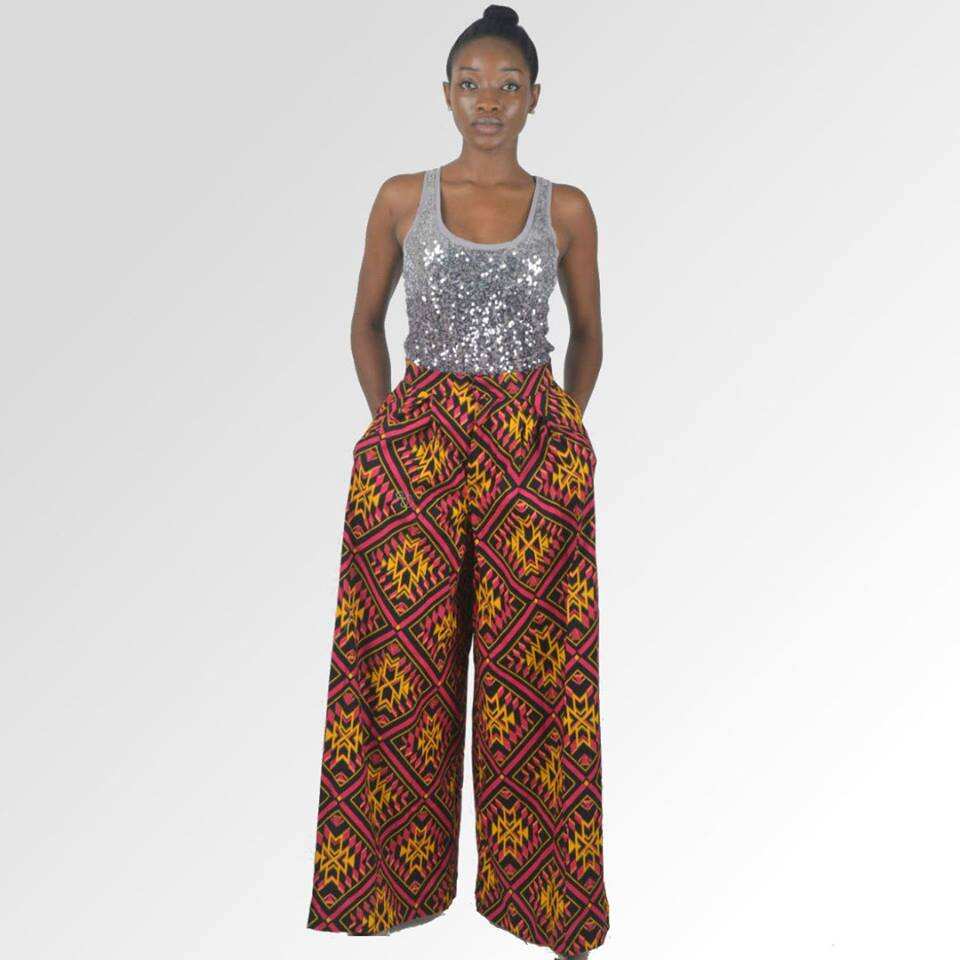 Do not be afraid of bright prints this season. Meet this pair of colourful printed pants at the cost of ₦10,500. Besides, high waist trousers are great in combination with a solid-colour top and everyday boots. This casual outfit will express your uniqueness wherever you go.
2. Yellow and blue palazzo pants – approx. ₦ 11,500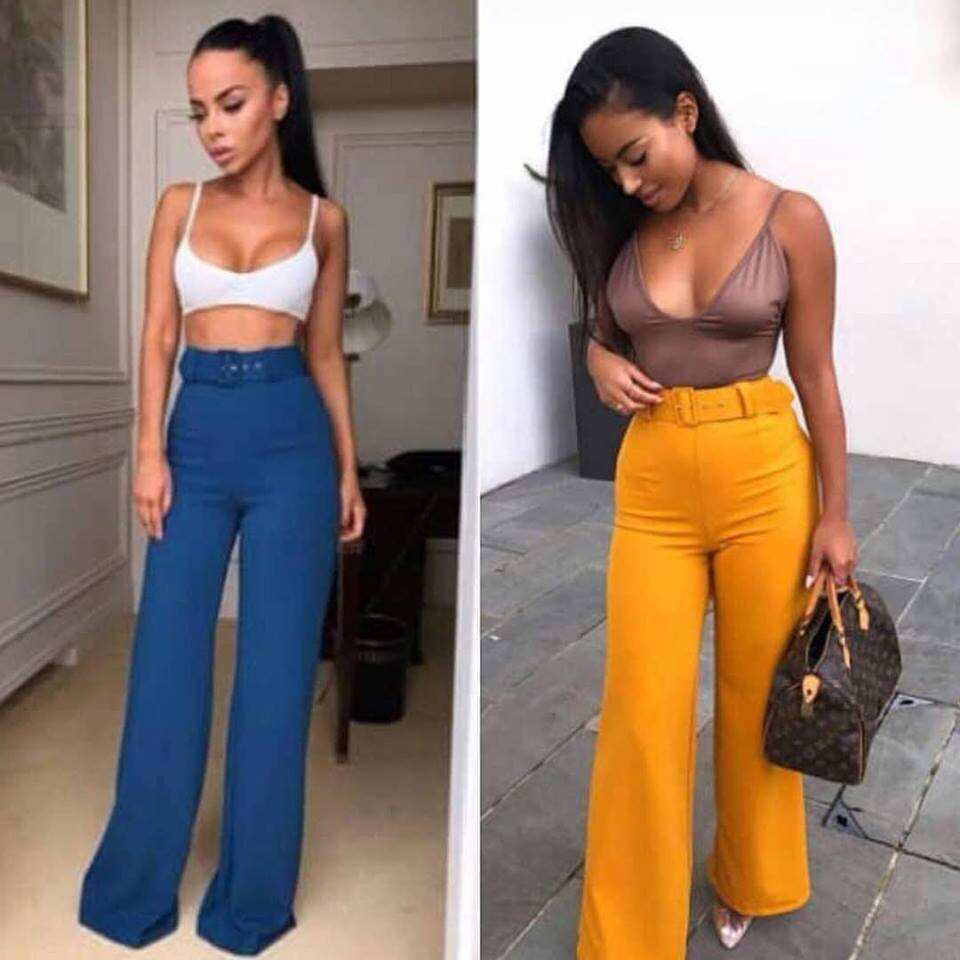 Add some colour to your style. Amazing loose yellow palazzo trousers with high waist would ideally suit the sophisticated and self-confident lady on any occasion. Made out of cotton, they highlight slim legs. The fabric is easy to wash and comfortable to wear.
These pants match well with a printed top or blouse and flip-flops, sandals or high heels, depending on the purpose of the outfit. In any case, this is the item to shine.
3. Fashion black palazzo pant trouser – approx. ₦ 2,500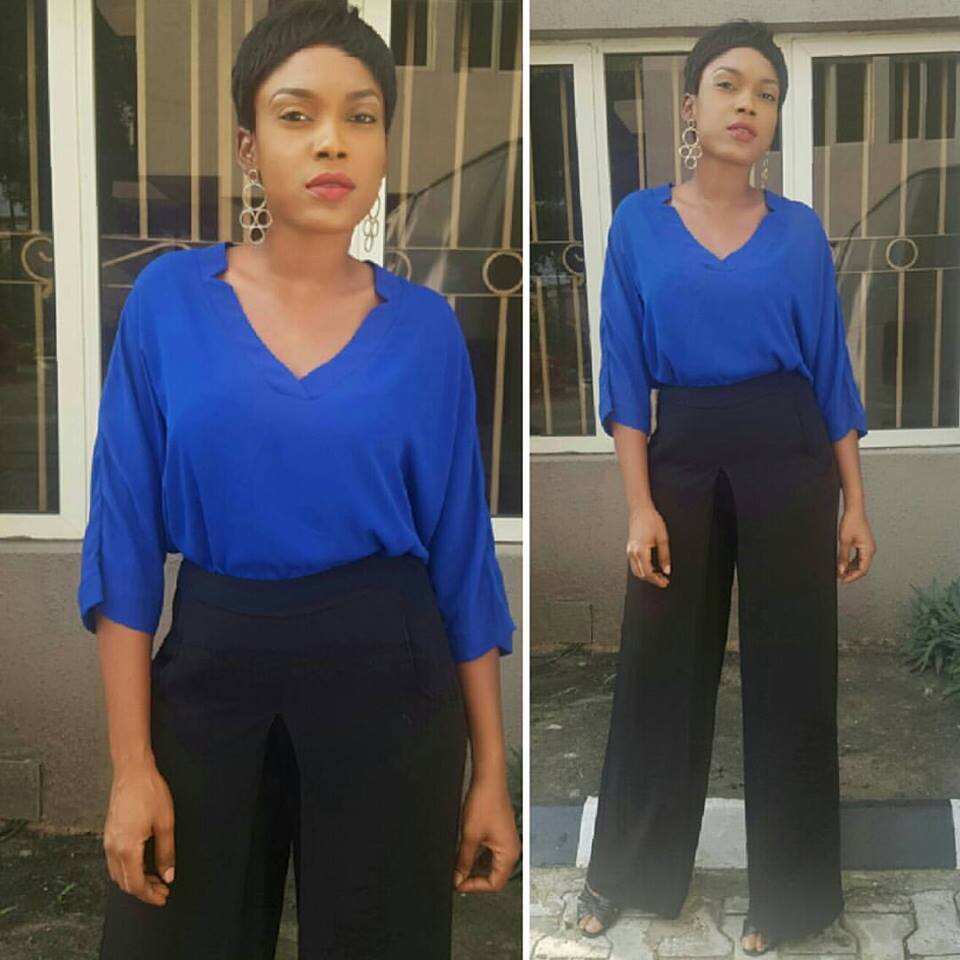 Meet stretchy palazzo pants made with cotton. The major pro of the item is that it allows air in and out. The trousers can be worn with various tops and high-heeled shoes. With these stylish pants, you can create either a casual or official look for every day.
4. Patterned palazzo trousers and white top with open shoulders – approx. ₦ 6000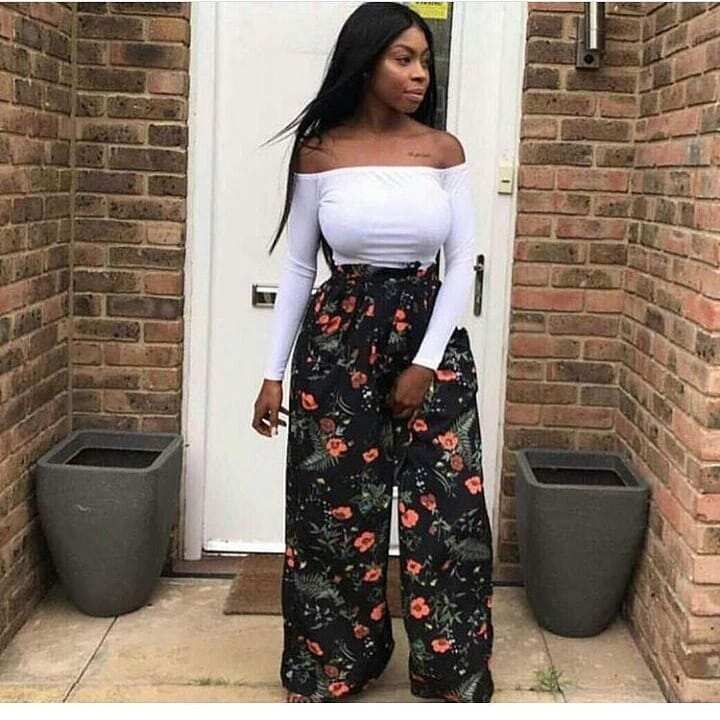 You can find palazzo trousers with various prints: from geometry to large flowers, animals or other objects. These loose bright pants are comfortable and convenient to wear. They create a stunning casual outfit together with flip-flops and a simple white top. You can also add some accessories to the look, such as a necklace or earrings.
5. Orange palazzo trousers with an urban T-shirt – approx. ₦ 5000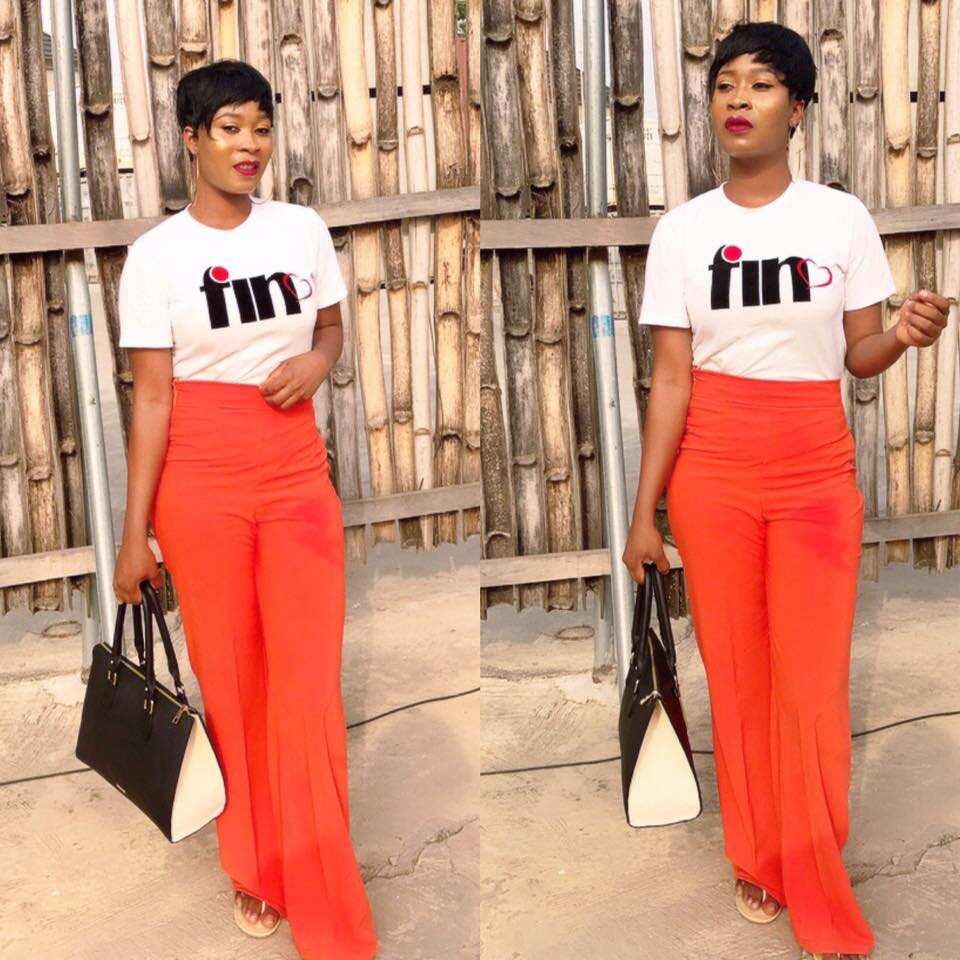 READ ALSO: Latest African fashion dresses for ladies in 2019
Check out the latest trends in the industry. These orange stylish high-waist palazzo pants with bootleg cut and a simple white "Fin" T-shirt is an excellent choice for a casual meeting with a friend or nice family lunch. Paired together with white top, the whole look seems complete and unique. Are you ready to show off a little bit?
6. Ankara printed palazzo – approx. ₦ 7500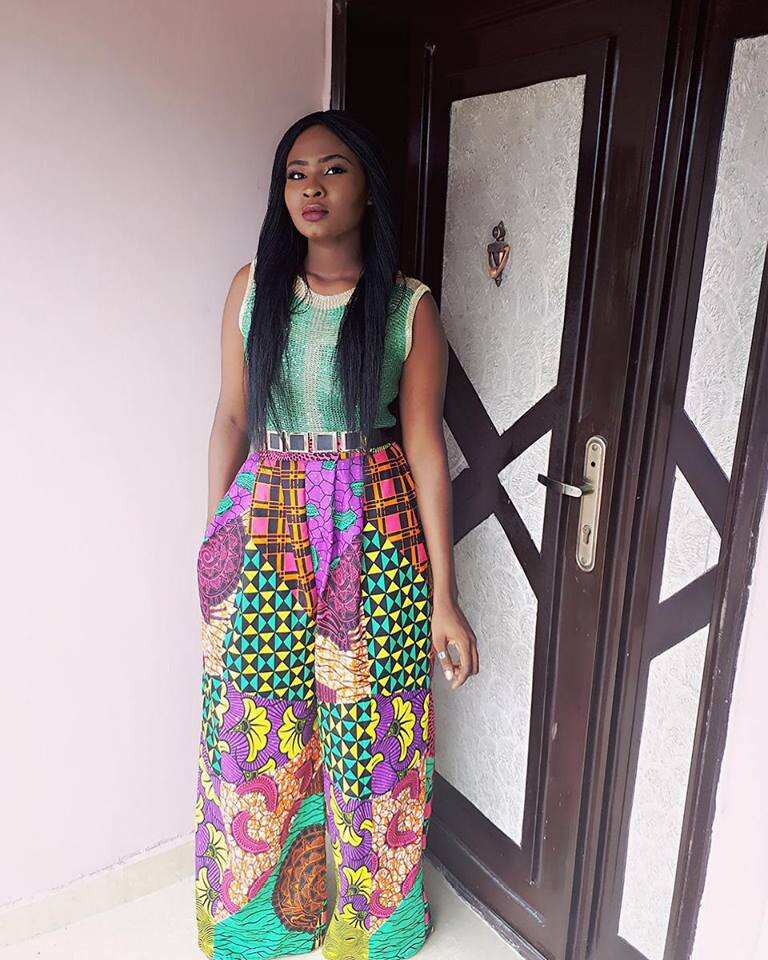 Aren't these flashy printed Ankara pants a dream? If you want to draw attention on any event, this is the right outfit to wear. The trendy full cut should be matched with high-heeled shoes. The outfit completes itself, so you don't even have to wear accessories.
7. High-waist palazzo trousers – approx. ₦ 3200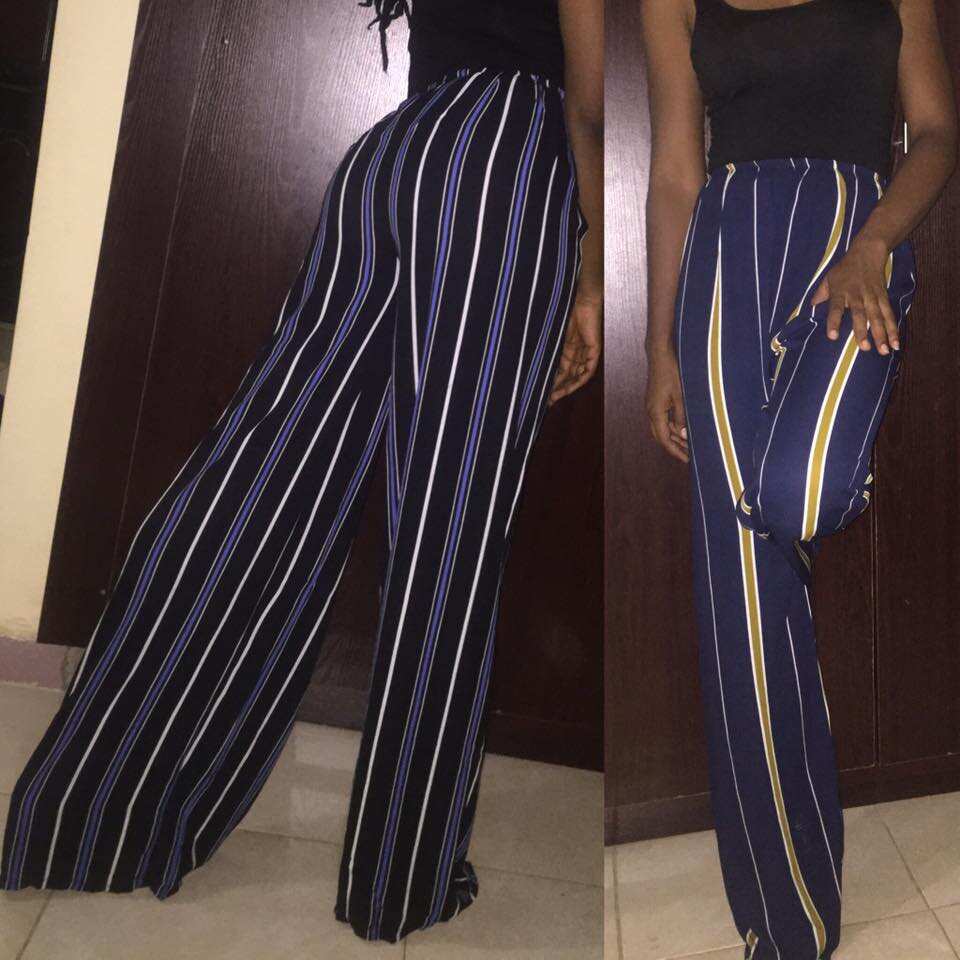 If you don't feel like wearing an outfit with intense colours, pay attention to this outfit. These elegant trousers are expertly crafted from marvellous mid-weight fabric.
The pants are comfortable to wear as the fabric is light and soft. Moreover, it highlights your silhouette. Without any particular effort, you get an elegant, sophisticated, stylish look to stand out from the crowd and look amazing at any event.
8. Beatrice black atari tie top and palazzo – approx. ₦ 10,000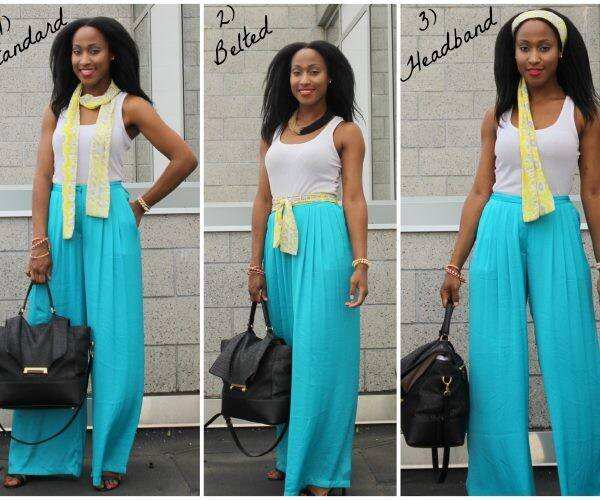 Palazzo pants can be made out of various fabric. Have a look at the unique piece, teal crepe chiffon outfit. The stylish blue colour makes it outstanding. It is a perfect item to wear on festive events.
An original top with a zipper and significant cut is what draws the attention of the crowd. Add some simple accessories if you want to and wear flats or flip-flops to complete the image.
9. Tribal print palazzo trousers – approx. ₦ 3,806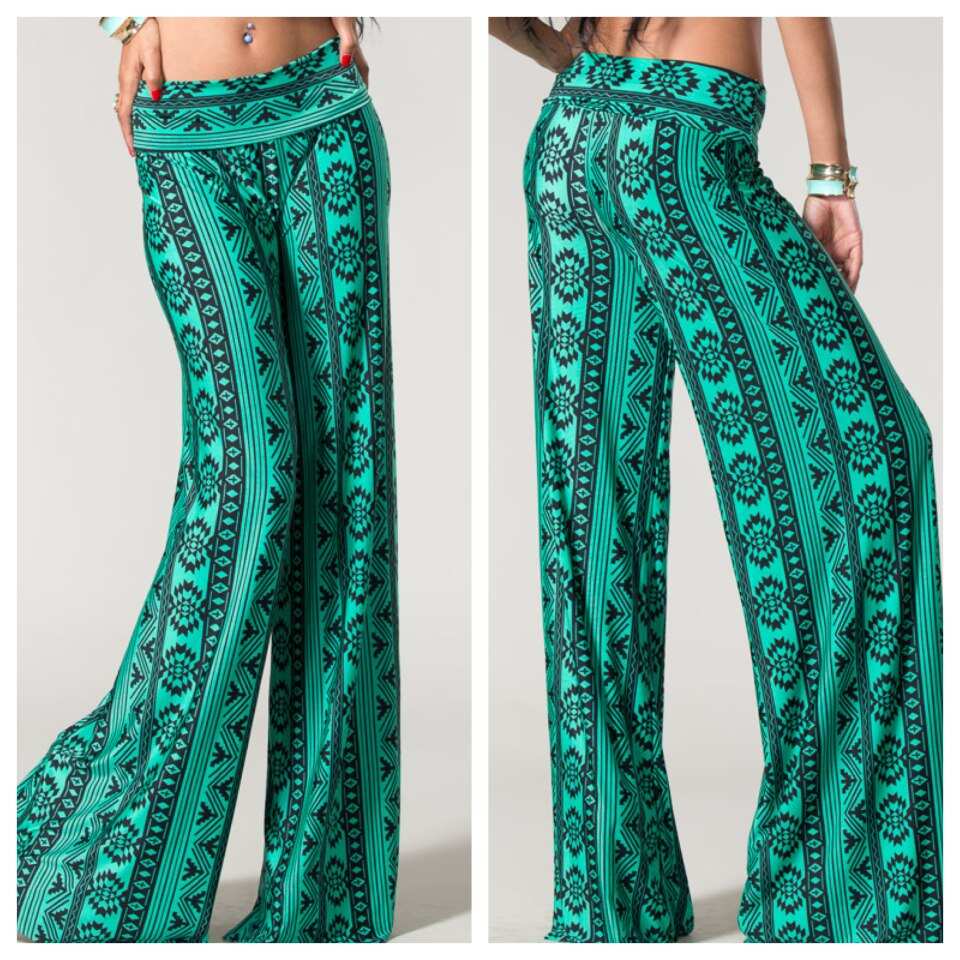 Extravagant tribal print is one of the latest trends this year. The simple but bright outfit will look great on casual occasions, such as a meeting with friends or Apicnic out of the city. These palazzo pants can be worn with different shoes, but sneakers are a perfect choice. Add a simple solid top, and a belt on the waist to highlight your figure and add elegance to the style.
10. Printed sleeve top and flashy red palazzo trousers – approx. ₦ 4,900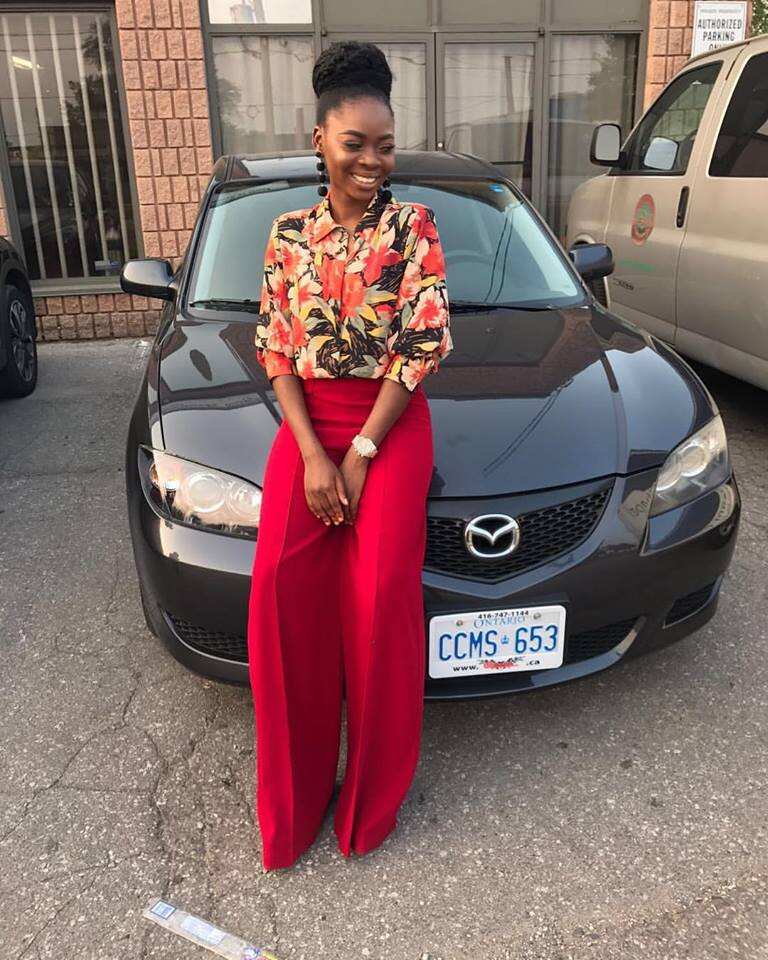 Update your wardrobe with this fantastic piece. Impressive red palazzo pants are a real treasure for fashionistas. They are comfortable, flashy, stylish and look good wherever you go. Allow yourself to be gorgeous this season.
How to choose the best palazzo pants outfit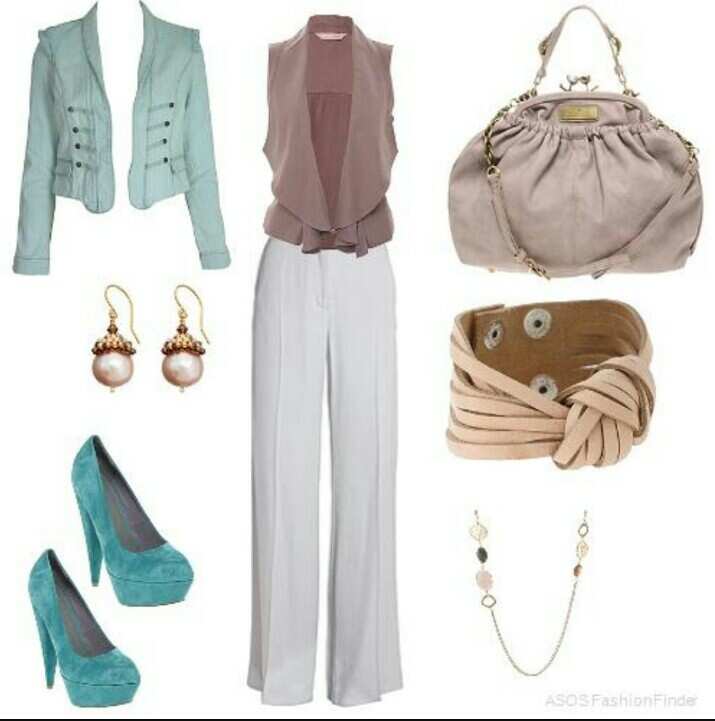 Do you know when did palazzo pants emerged? It was the 1960s when Coco Chanel appeared on the beach in wide loose pants. Since then, for decades, they became favourites among fashionistas and ordinary people.
When wearing palazzo pants, it is vital that you pick them right. Consider the features of your figure, your hair, eyes and skin colour, and your height. Here are the top points you should bear in mind when selecting palazzo styles.
Fabric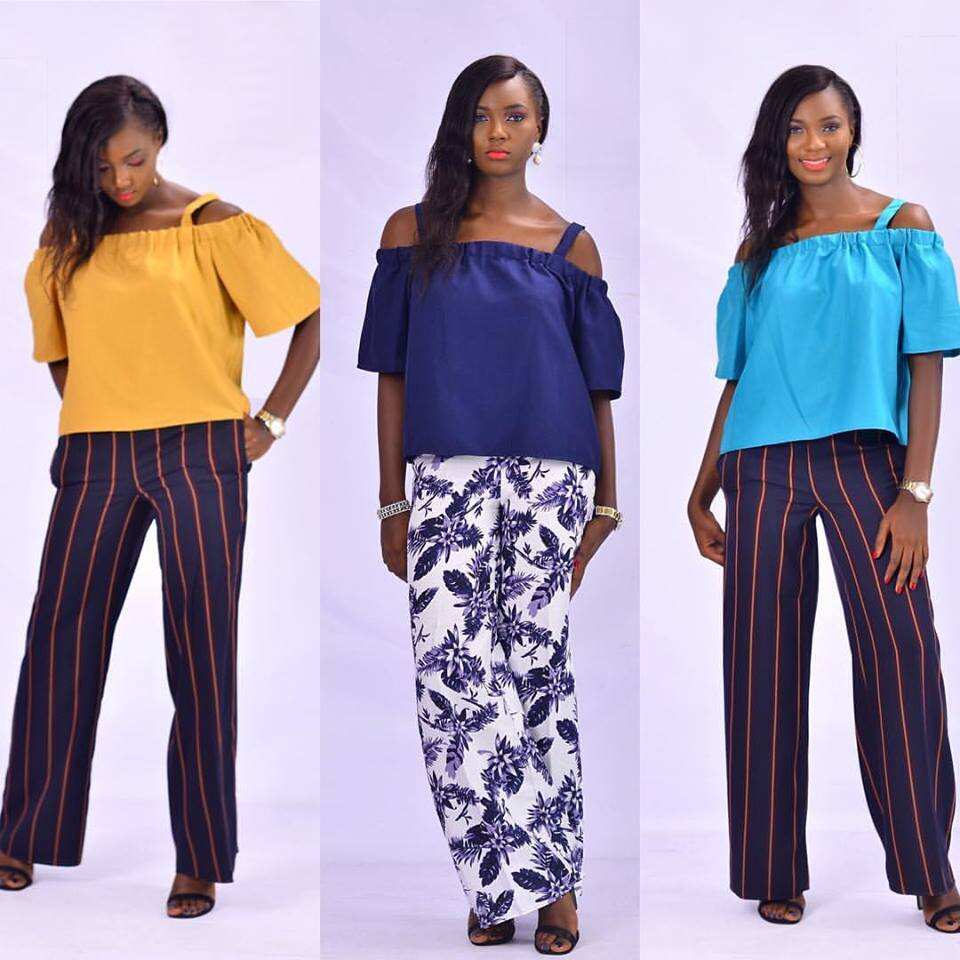 To start with, define what fabric suits you. If most of the time you experience hot weather, the fabric should be made out of natural materials. The best choice for palazzo would be silk, chiffon, georgette, cotton or linen. Each of them has its own peculiarities, so pick what suits you best.
Waist
Depending on the top you are wearing, you should pick the appropriate waist. Thus, the high waist will go best with a crop top, and low waist with shirts and blouses tucked in.
Print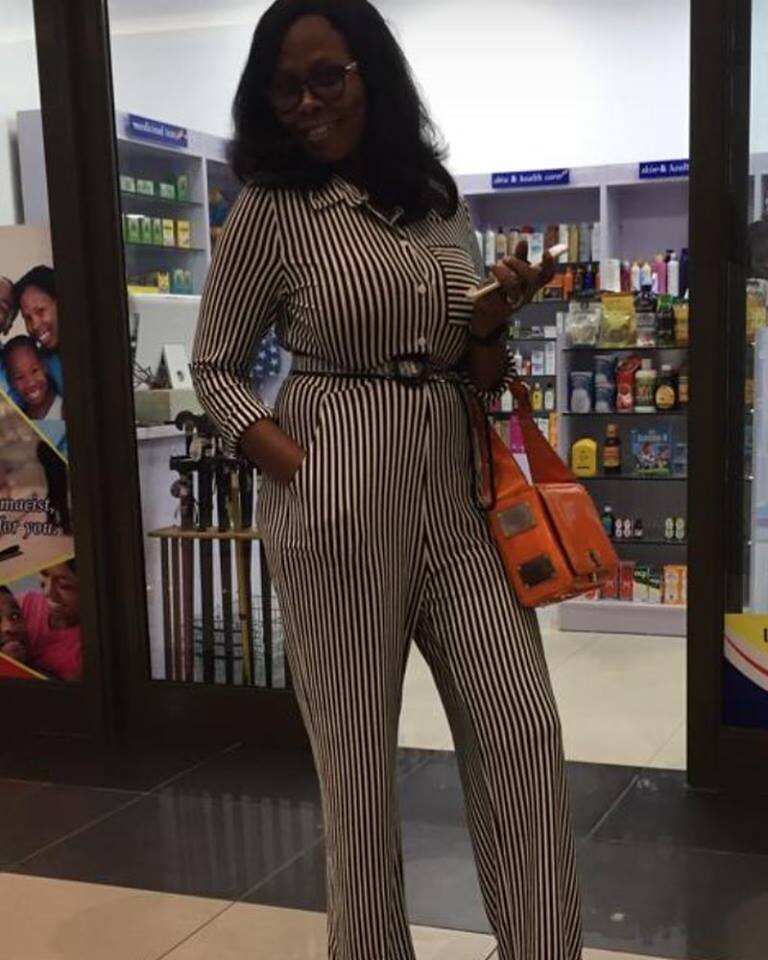 There are numerous variants of prints nowadays to choose from. You can select the ones with geometry, Ankara or bright printed objects. At last, there is always plain trousers that will always look elegant.
Colour
Here, you have as many options as you wish. When picking up the right colour, think about the colour of your hair, eyes, and skin. For the darker shades, bright colours would suit best, like yellow, purple, pink or blue navy.
Accessories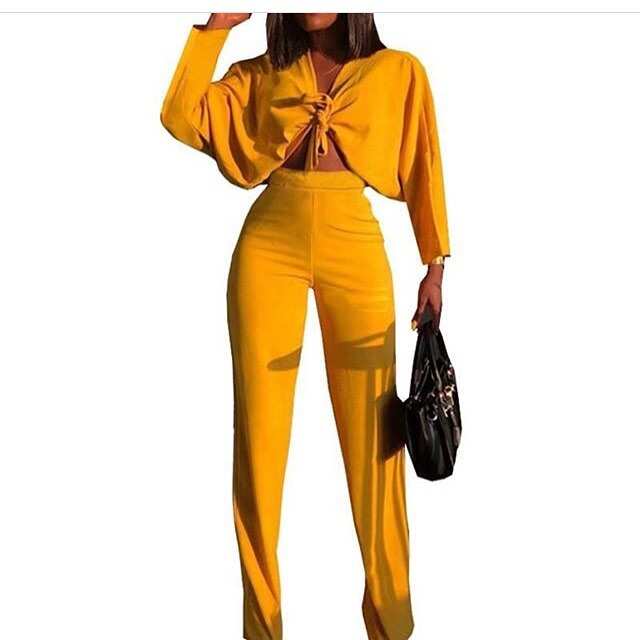 Add a necklace, try on heavy earrings, pick up an outstanding purse and make the right hairstyle – that's what will make your look complete. Don't forget that accessories are just as crucial.
Shoes
A lot of women get confused when it comes to shoes that should match palazzo trousers. Almost every type of women stylish boots goes with a palazzo outfit. You can try on flats, block heels, stilettos, sandals, Oxford shoes, flip-flops, and even sneakers. It's more about the colour of the boots than its style.
Tops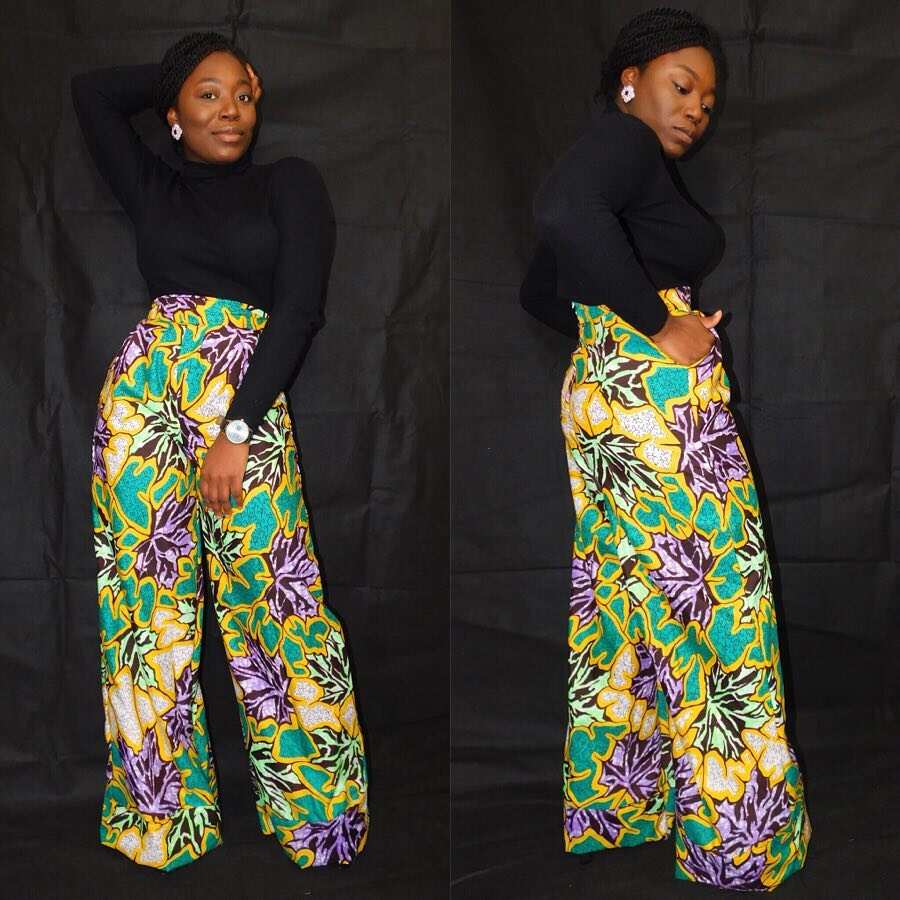 There are shirts, blouses, T-shirts, crop tops, tank tops, and bodysuits at your disposal. You can combine all of them with the stylish palazzo trousers, but remember one useful tip: play with the contrast. Pick various colours for the top and bottom, choose a plain top to match with printed pants, wear different fabrics, etc.
Now that you know the latest trends in palazzo pants with top outfits and their prices, you can easily create an original outfit and look stunning on any occasion.
READ ALSO: Ankara tops for ladies to rock in 2019
Source: Legit.ng