Short ankara dresses to rock in 2018
Still don't know what short ankara dresses to rock in 2018, do you? We are here to tell you about the latest trends and show you exciting photos for inspiration! Pay attention to stunning images with modern ankara styles for everyday wears and evening looks and choose styles to your taste!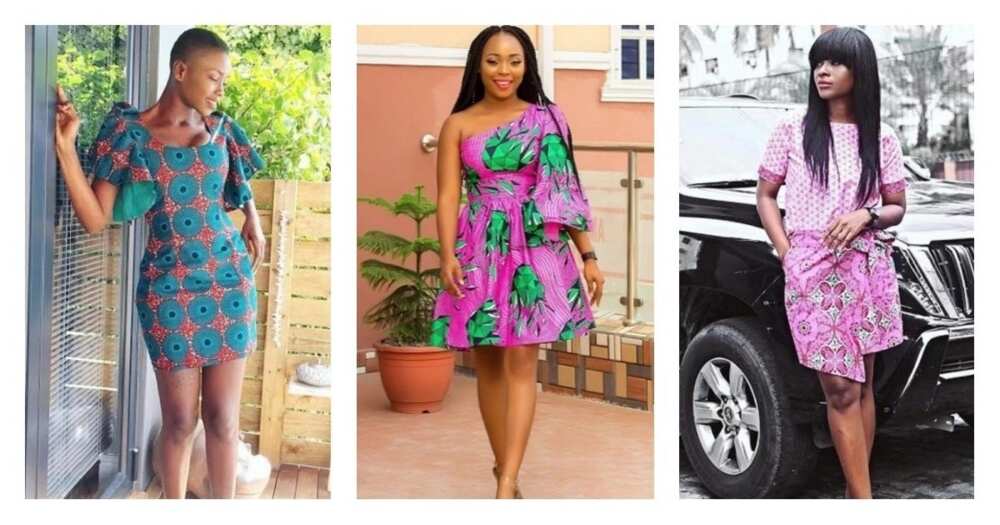 Stylish and attractive short dresses 2018 are designed to show the youth, beauty, and slenderness of a woman. They are more suitable for young ladies. But at the same time, many middle-aged women with the absence of extra pounds also choose such styles.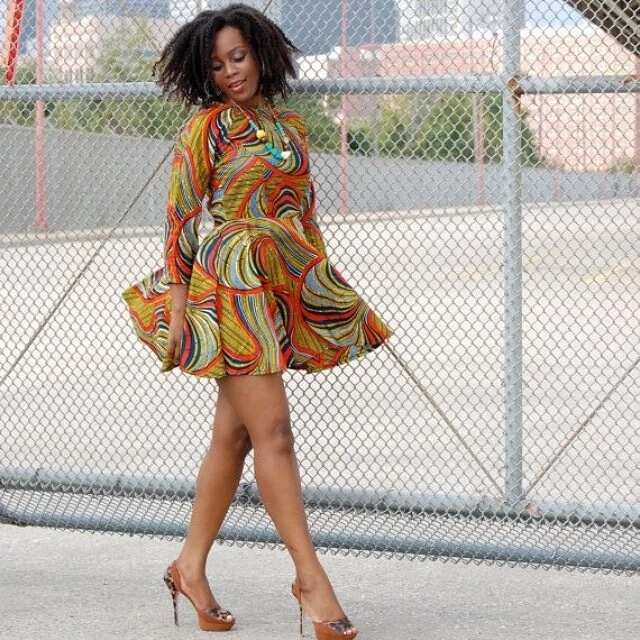 Short ankara dress styles for every day
In everyday wear, a lot of ladies give their preference to simple outfits. A stylish shirt ankara dress 2018 for every day should be as comfortable as possible.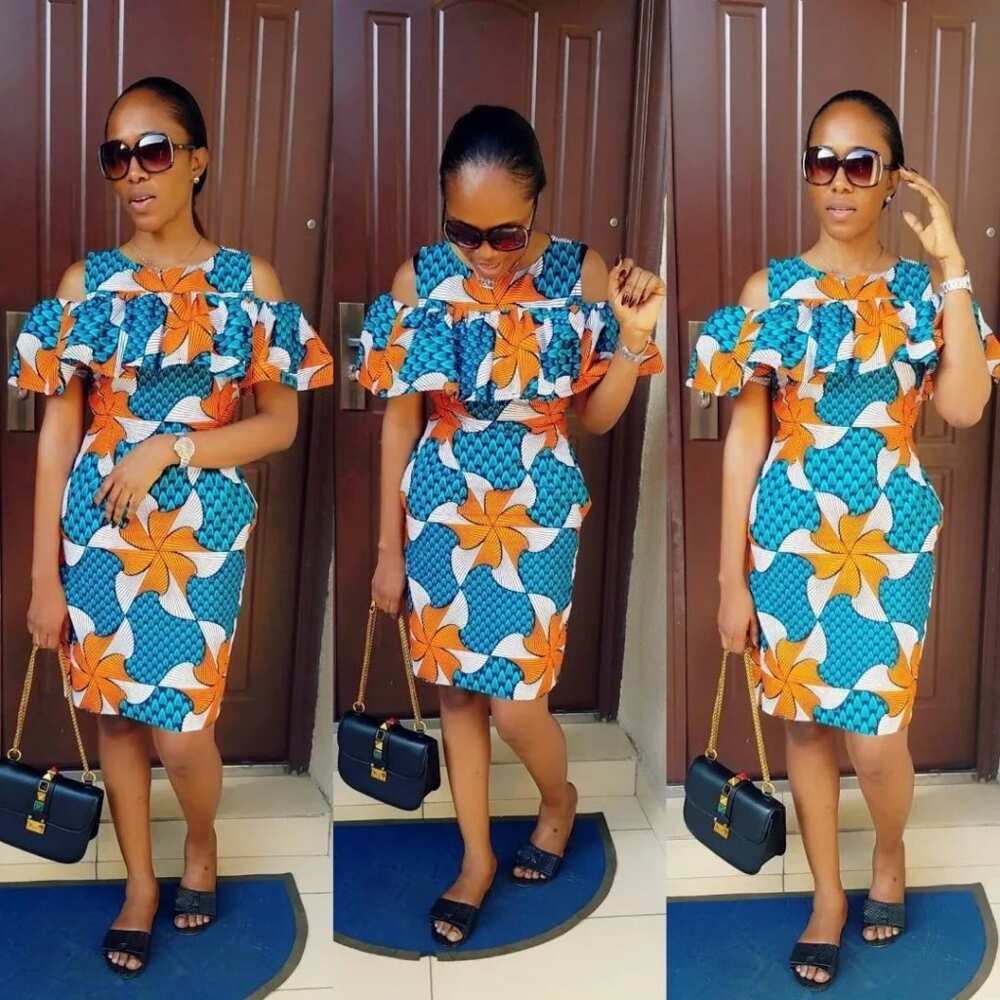 Moreover, in season 2018, this attire in no case should be vulgar. So, girls and women are recommended to avoid high cuts, very deep necklines and other provocative elements that can make a bad impression on others.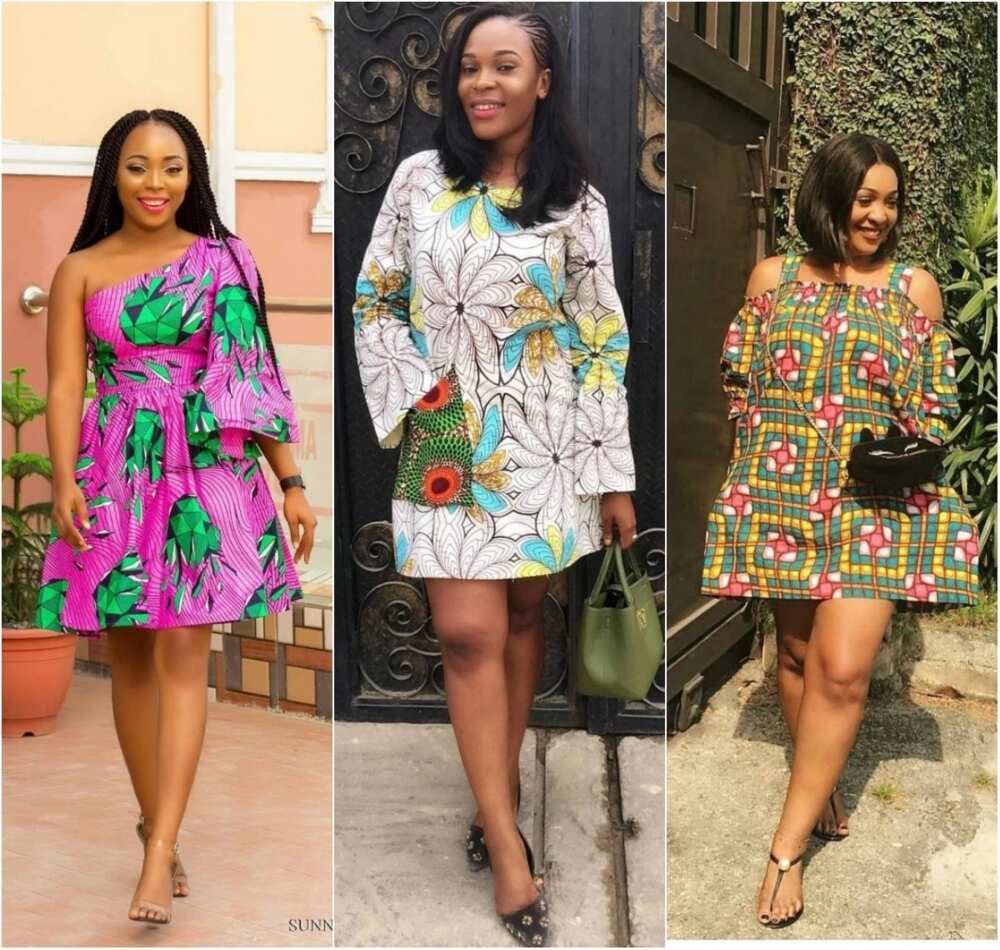 Beautiful ankara styles for short dresses
Trendy short dresses 2018 are made of different materials, including ankara. Thanks to the textile's characteristics, they are great for hot days. Ankara perfectly copes with the summer heat and does not cause any discomfort.
READ ALSO: Cold shoulder ankara tops: best designs in 2018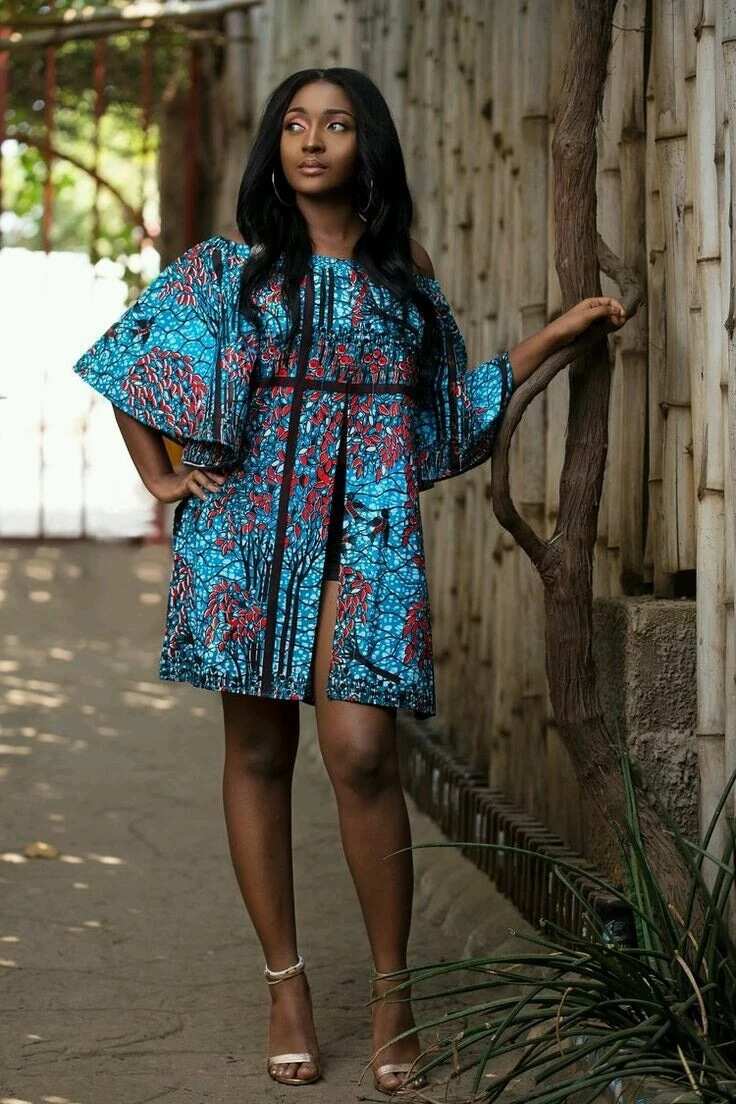 Short summer dresses 2018, made of ankara fabric, look very beautiful. In this season, pastel colors, as well as bright tones, floral patterns, all sorts of ruffles and frills, draperies and others, prevail in design. If you want to stand out from the crowd, give your preference to the bright red item or lemon yellow along.
Short Ankara dress with straps
Trendy short dresses with straps are also great for warm days. They allow you to open the shoulders and décolletage, but do not look as provocative as bustier dresses. Such outfits are good for any situation. You can go for a walk or a restaurant as well as meet with friends.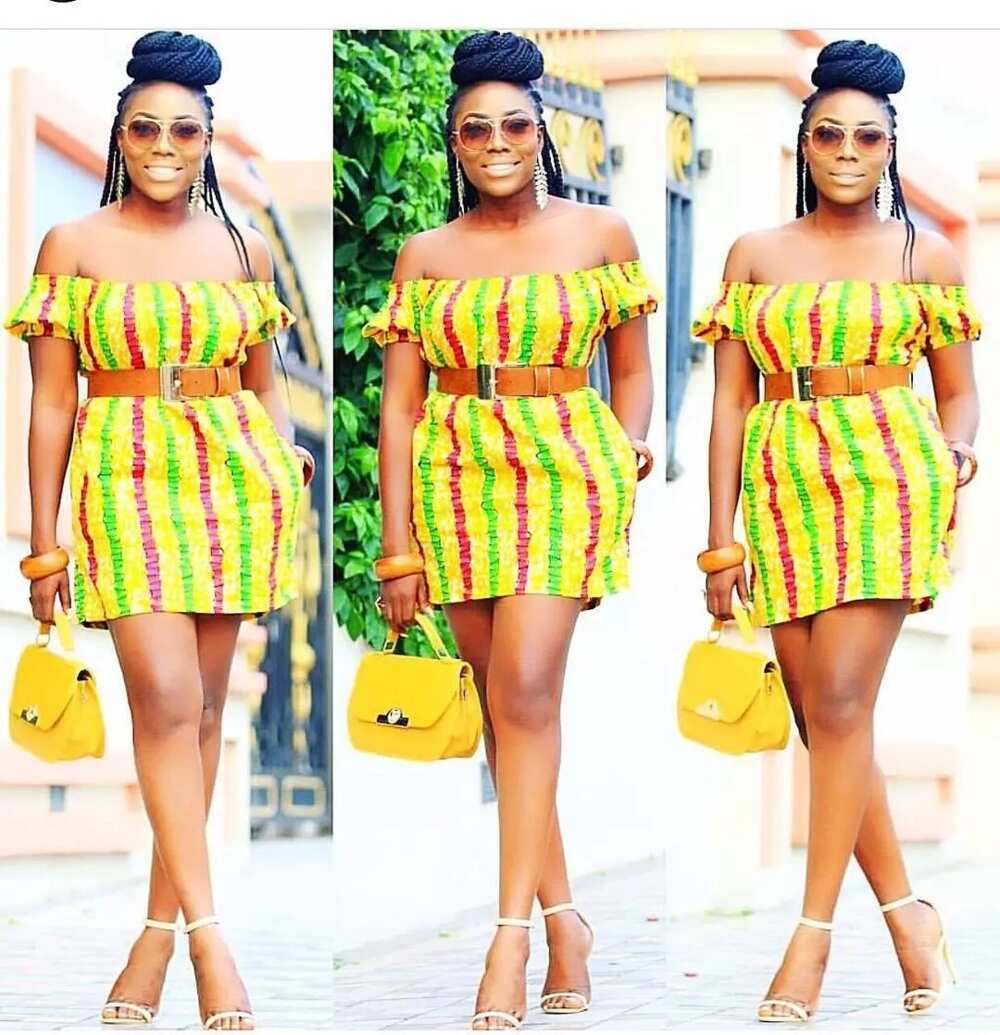 Short dress 2018 with open shoulders
Stylish short dresses can have an open shoulder line. In season 2018, this piquant feature is one of the main trends of the world fashion. And many ladies gave their preference to off-shoulder style. A cold shoulder design is achieved in various ways.
READ ALSO: Off shoulder ankara styles to choose in 2018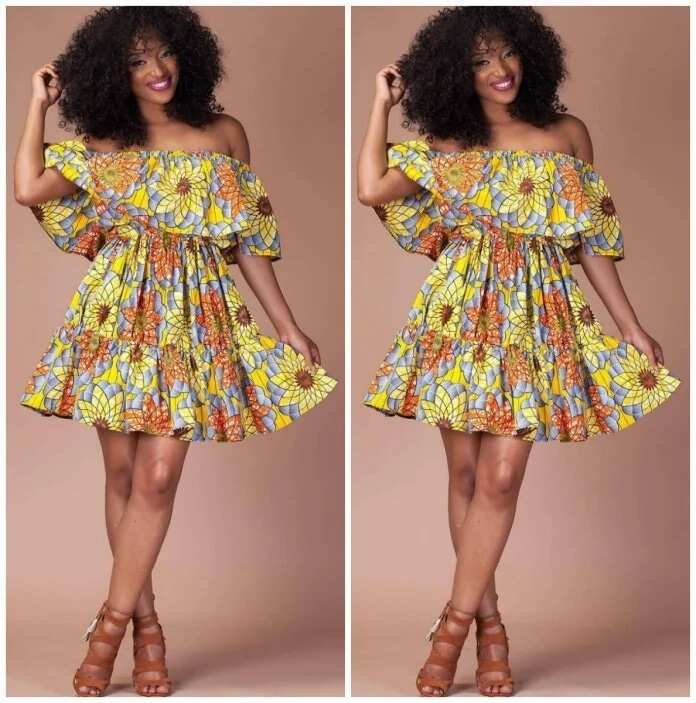 Short Ankara dresses with frills and flounces
In this season different frills and flounces are incredibly popular. All the stylists and designers use them to decorate a variety of outfits for beautiful ladies. So, short ankara dresses 2018 can be decorated with frills on the hemline or neckline. In some cases, frills completely cover the skirt of a dress.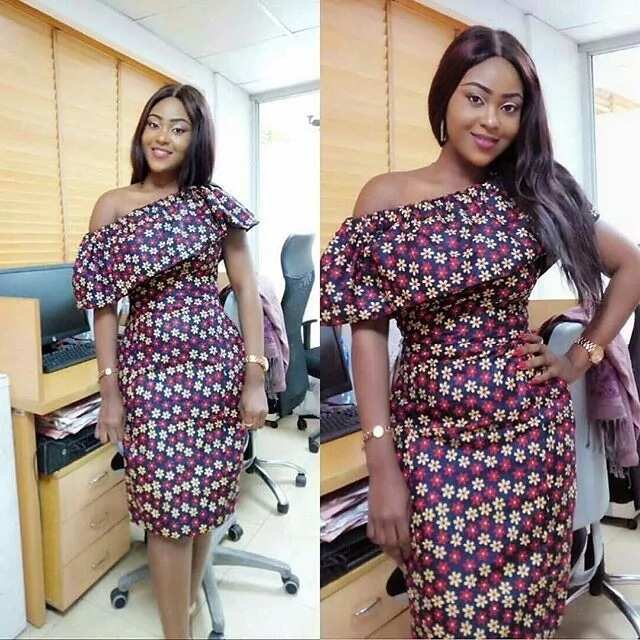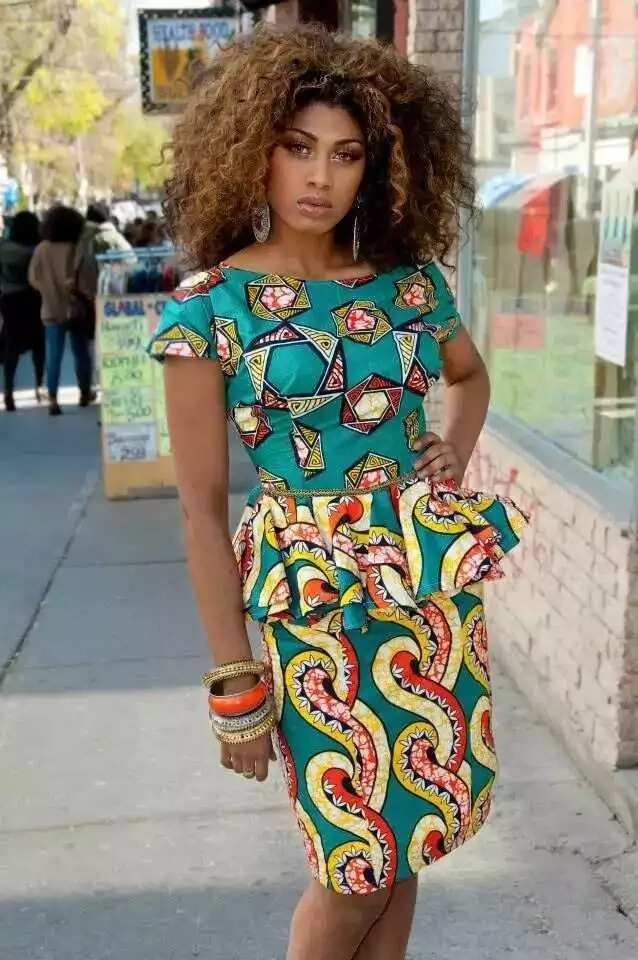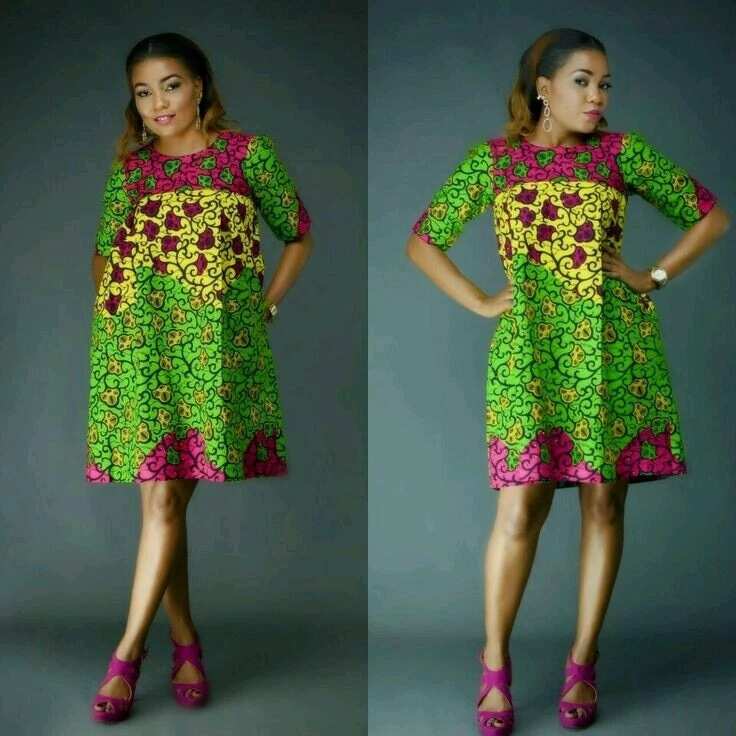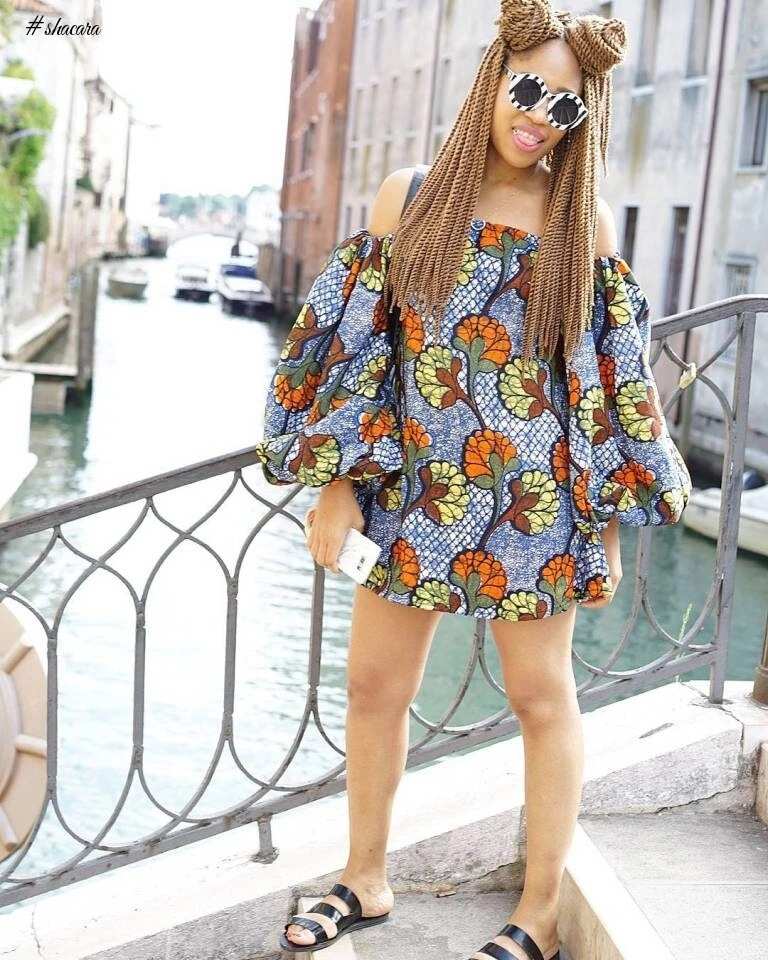 Ankara short flare gowns
Although the flare or ball skirt is considered the prerogative of evening dresses, this season it can easily be added to your everyday attire. Short beautiful dresses 2018 with a magnificent flared hemline often belong to the retro style. They are decorated with all kinds of frills, ruffles, flounces and other elements of the past fashion eras.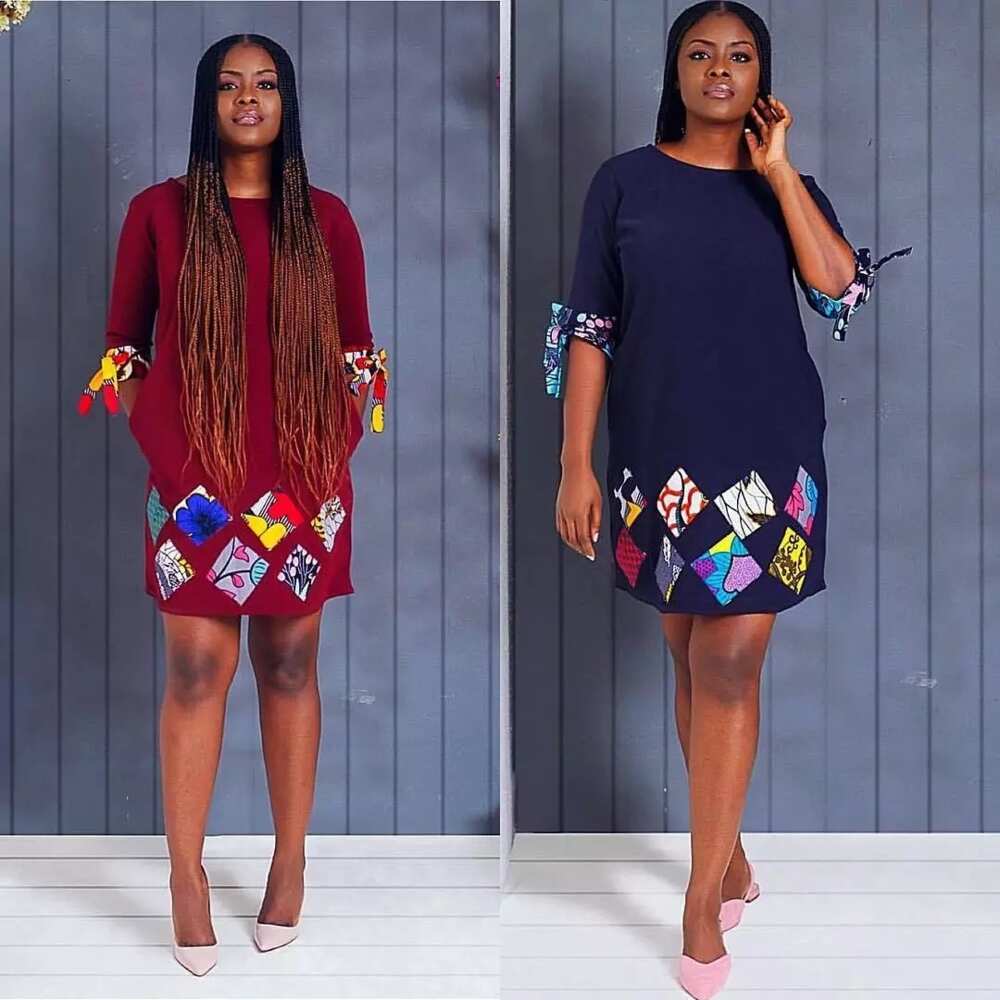 Short Ankara dress-hoodie
Original short dresses 2018 in the form of hoodie take a very strong position this season. Such items suit women of any age, social status and wealth.
Usually, the hoodie gown is not decorated with bright prints or contrast inserts. This year plain models or variants with a small and delicate pattern are the most popular. Their main charm is unusual tailoring.
So, the most widespread variant is a pastel-colored short dress 2018. Plus size ladies often choose such attire.
READ ALSO: Ankara short pencil gown: best designs for real fashionistas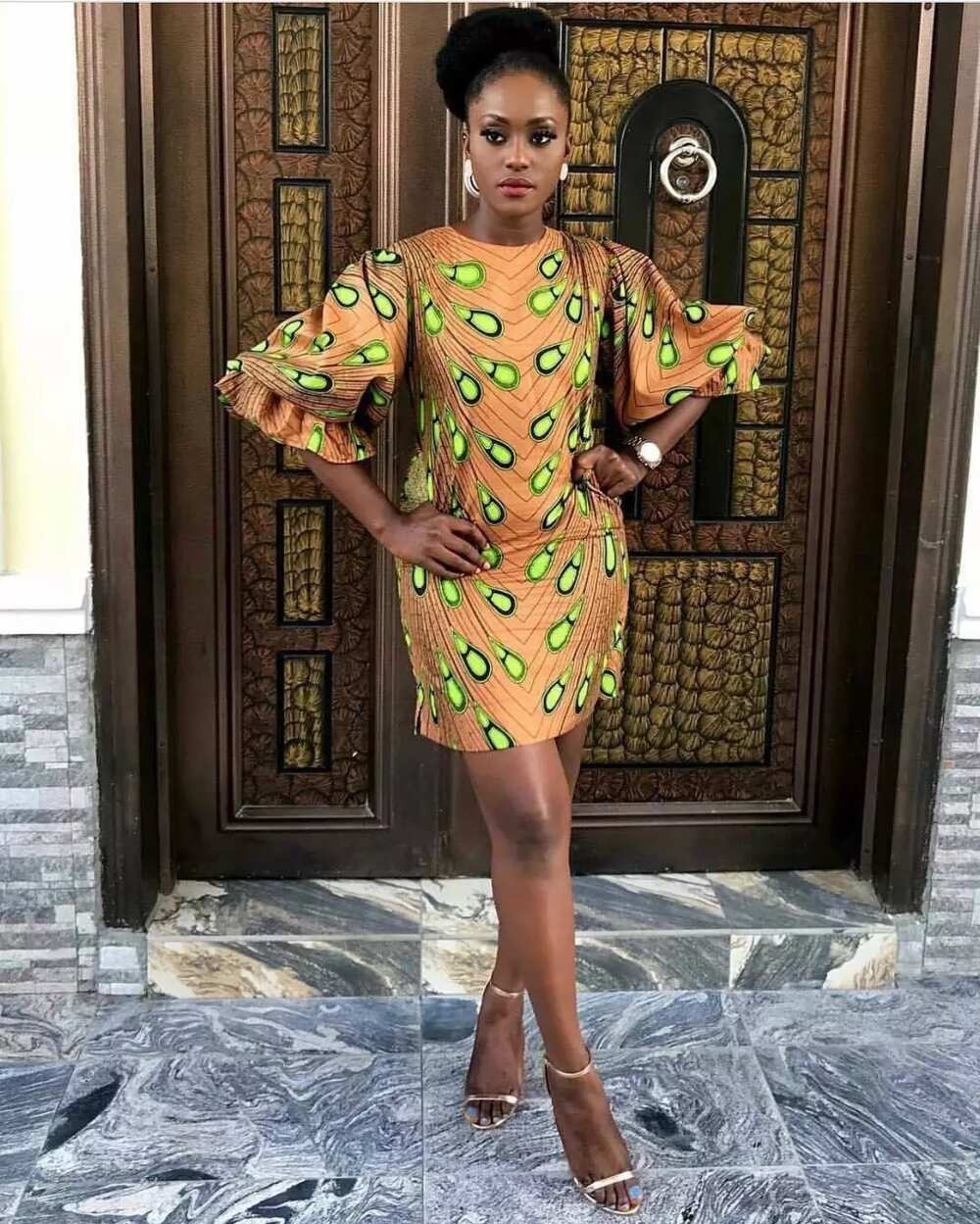 Short Ankara fitted dress
Bright and beautiful short casual dresses 2018 with a fitted silhouette suit almost all the ladies. They have several variations.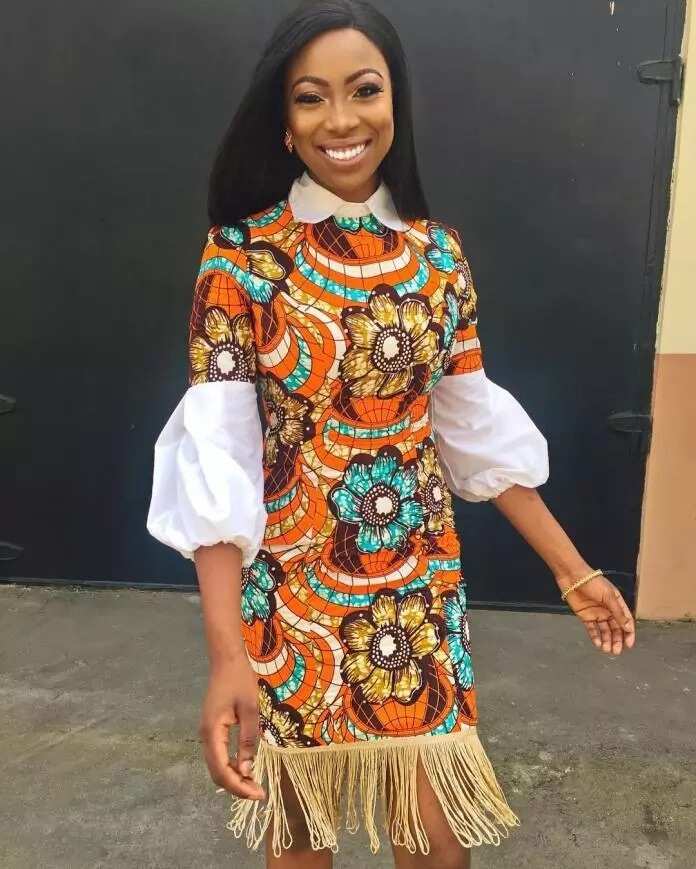 If you need to hide some flaws in the abdomen area, stylists recommend choosing a dress-case with dark inserts on the sides. Besides, ankara short straight gowns are good too.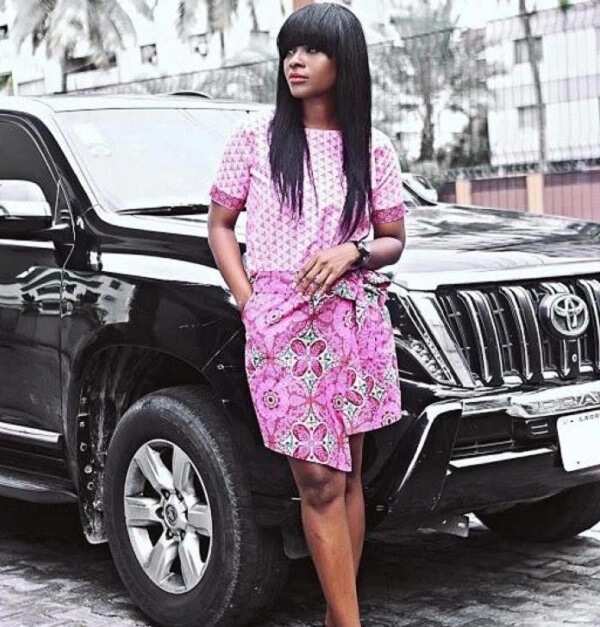 Short dress-tunic
A stylish short summer dress in the style of the tunic is great for slim young ladies. Such attire visually lengthens the silhouette.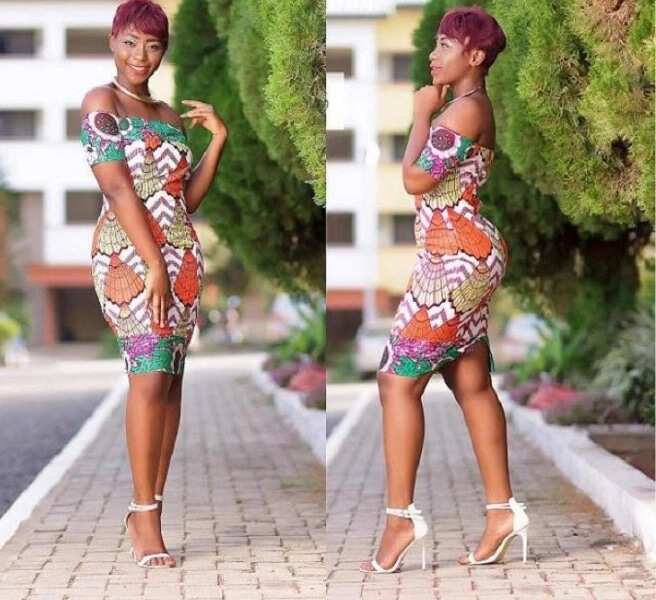 Short ankara cocktail dresses
Going to a gala event or party, many girls choose charming mini-dresses for demonstrating their slimness and youth. Trendy short dresses designed for festive occasions are presented in a wide variety of styles.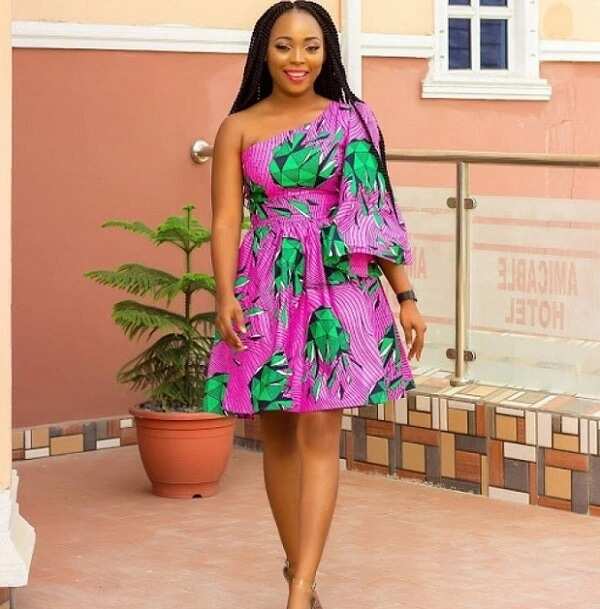 Short evening dresses
Beautiful and trendy short evening dresses 2018 can compete with smart and solemn maxi outfits. The girls with a slim figure and long legs should not hide this beauty under several layers of fabric.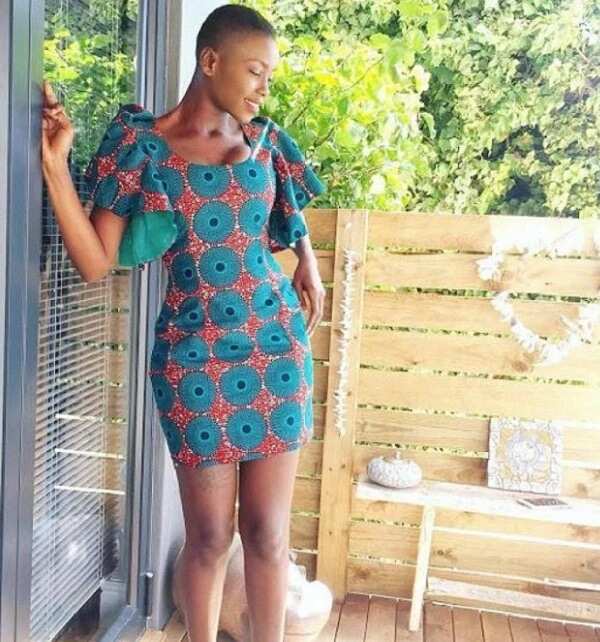 And now we sum up the colors and prints that are trendy this season for lovely ankara styles of short dresses. In 2018, the floral and small geometric prints are very relevant. Ornate prints are also in demand. The top colors are
red and its many tones;
blue;
turquoise;
purple;
dirty pink;
gray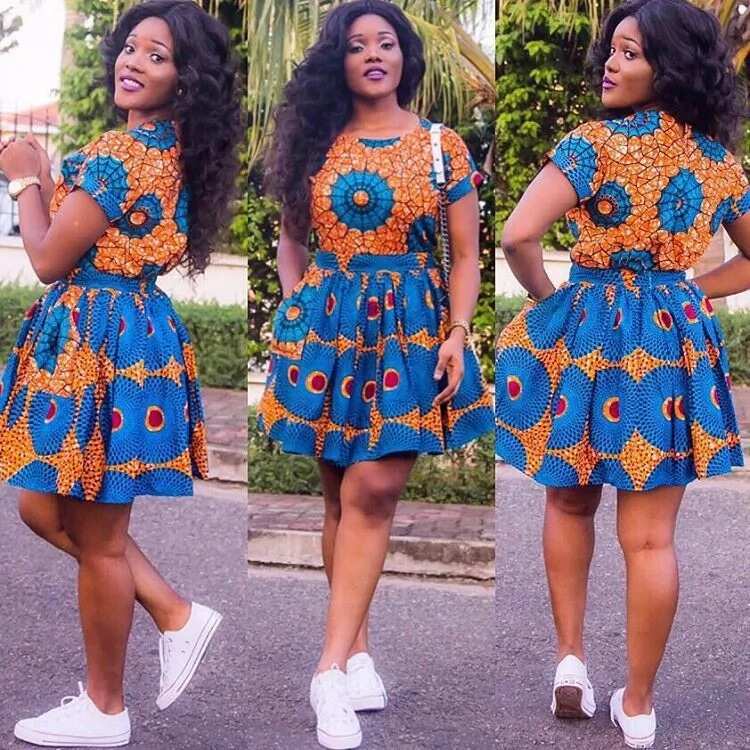 Short ankara dresses are not only beautiful but also comfortable. A large variety of relevant styles help you to create easily trendy designs for all occasions.
READ ALSO: Ankara evening gowns for special ladies
Source: Legit.ng