Fayose vs EFCC, Wizkid's Fever: Here is a review of 6 big stories in media
Over the week, from politics to entertainment the Nigerian media space has been set awake by various media reports. While some of these stories came with touches of little uniqueness, fleeting quickly into forgetfulness, amazingly, some stories are unimaginably ground-breaking and unique.
They build a strong presence in the mind of social media users through the week. Legit.ng reviews six stories that stand out and are believed to have got Nigerians talking.
1. Felabration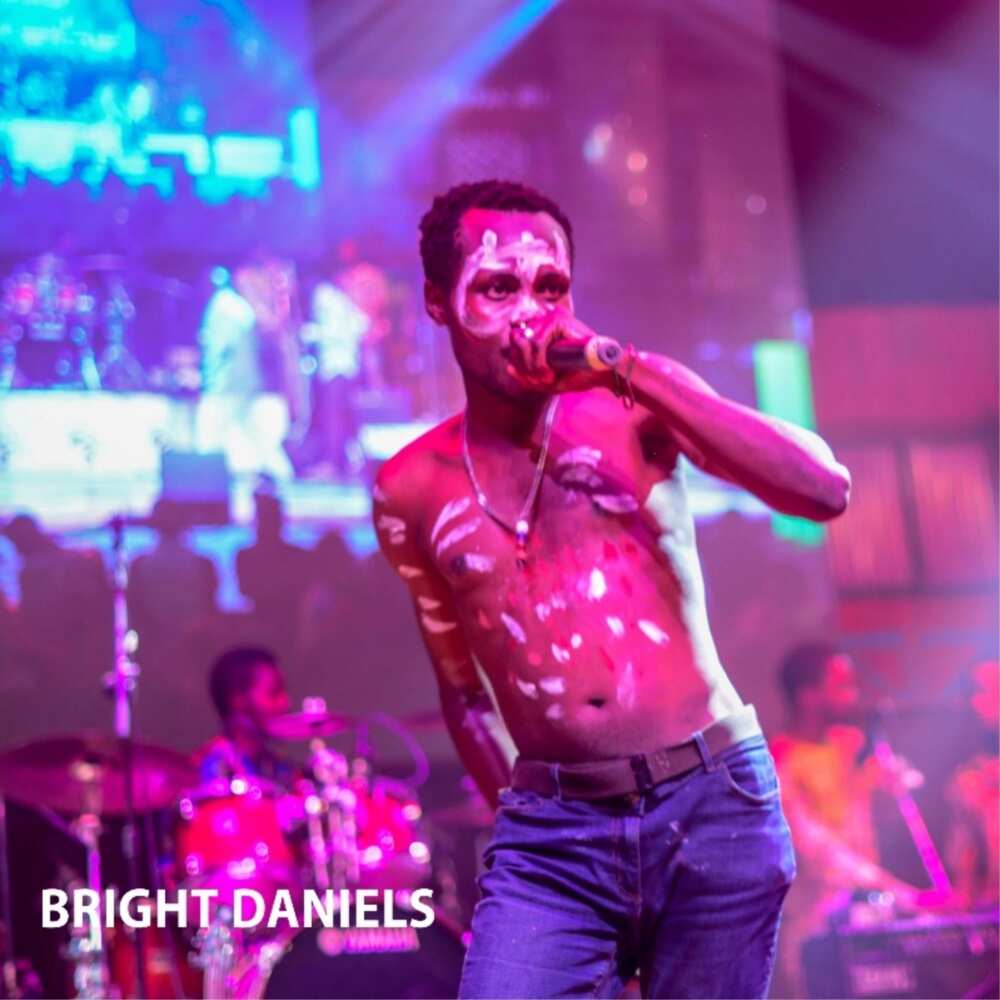 Felabration, a one-week programme, is an annual music festival conceived in 1998 by Yeni Anikulapo-Kuti in memory and celebration of her father Fela Kuti, a Nigerian musician and human rights activist known for pioneering the afrobeat genre of music.
As usual, this year's Felabration came with its endearing beauty to behold, starting on October 15, and ending on October 21, with arrays of programmes and live performances set aside for the post-humus 80 year birthday of the late legendary activist and musician.
The programme which was held at the New Afrika Shrine in Ikeja was a blend of artistic beauties. It was a confluence of musical genres as A-list artistes like Femi Anikulapo-Kuti, Falz, Davido, Pasuma, Adekunle Gold, Daddy Showkey Simi, Shina Peters mounted the stage to thrill their fans.
This year's Felabration theme was tagged "Overtaking Overtake."
Legit.ng brought to you the wonderful experiences and mouth-watering photos from the event. You can check 12 very interesting photos from Felabration 2018.
WATCH: Timaya Turns Pastor at Felabration 2018, Asks Fans to Lay Their 'Hands on Their Heads' | Legit TV
2. Gandujegate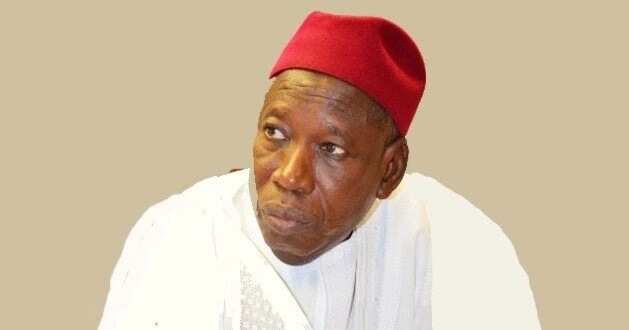 The drama started on Twitter when a journalist and publisher of an online news medium, Daily Nigerian, opened the can of worms that puts one of the most powerful governors in the country in the eyes of the storm.
Jafar Jafar drew the irk of Kano state government's anger when he posted some alleged videos of the incumbent governor of Kano state, Abdullahi Umar Ganduje, receiving a bundle of dollars worth $230,00 in cash from a suspected project contractor.
Ganduje who was seen in the video carting the dollars under his white Babanriga, an overflowing Hausa wear, however, said the videos are doctored.
Legit.ng reported that the governor has responded to the allegation, describing the video as shocking and a total blackmail masterminded by the governor's antagonists.
Meanwhile, a seven-man committee set up by the Kano state House of Assembly has commenced an investigation into the scandal with Jafar Jafar invited to prove the authenticity of the video before the committee.
READ ALSO: Missing General: Village head, others surrender to police
3. Shehu Sani finally left APC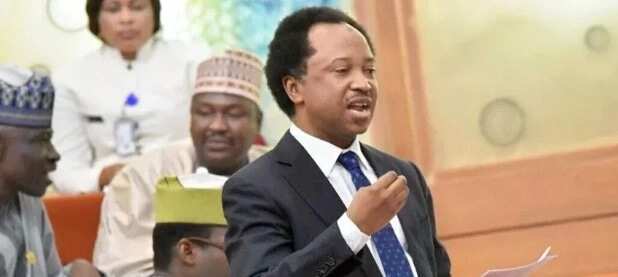 The much anticipated defection of the outspoken Senator Shehu Sani of Kaduna state has eventually come to pass. In a letter dated October 19, and addressed to the chairman of the APC in Ward 6, Tundun Wada north, Kaduna and the party's national chairman, Adams Oshiomhole, the senator representing Kaduna central brought his relationship with APC to an inglorious end.
Legit.ng reported that the senator who is a foremost critic of Kaduna state governor, Malam Nasir El-Rufai, left APC after a series of fallout with the governor.
Senator Sani, who is also known for his fierce criticism of the federal government drew the cotton of closing glee with APC and pitched his tent with People's Redemption Party (PRP).
In his usual use of allegory and aphorism, Sani described his move from APC as expedient, saying: "It has become impossible for the senator to continue to co-habit with reactionaries and their perfidious and inimical style of politics."
"We left the APC for the emperors and their lackeys. We prefer to live in a Cottage of Honour than a mansion of shame."
4. Ex-governor Ayodele Fayose VS EFCC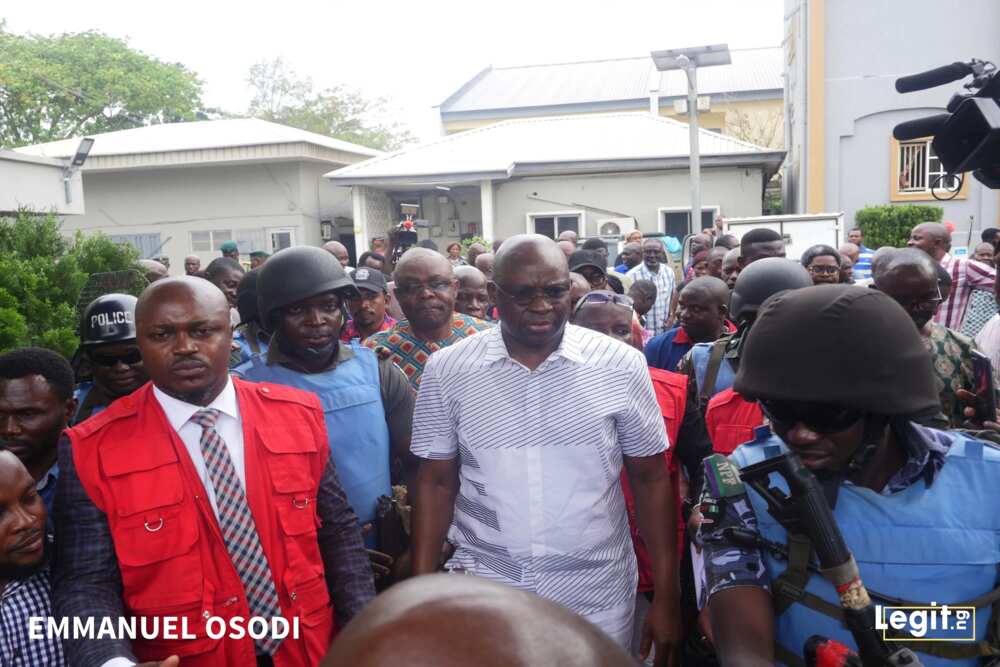 In what was expected to be a serious engagement, the erstwhile governor of Ekiti state, Ayodele Fayose, once again staged his script of comic relief when he arrived at the headquarters of the Economic Finance Crimes Commission (EFCC) in Abuja with his theatrics that usually get the media reporting.
Legit.ng reported that Fayose, accompanied by the incumbent governor of Rivers state, Nyesom Wike, and a former minister of aviation, Femi Fani-Kayode,0 and a number of his loyalists, wore a blue shirt with the inscription "EFCC I am here."
Governor Fayose who handed the leadership baton of Ekiti state to the newly elected All Progressives Congress (APC)'s Kayode Fayemi is being prosecuted by EFCC on ground of diverting N30.8bn which belongs to the state for his personal use, though he pleaded not guilty.
Similarly, Legit.ng reported that the governor was granted 50m bail by a Federal High Court sitting in Abuja, leading to jubilation among his loyalists.
WATCH: Federal High Court grants Fayose 50m bail | Legit TV
5. Wizkid's Fever featuring Tiwa Savage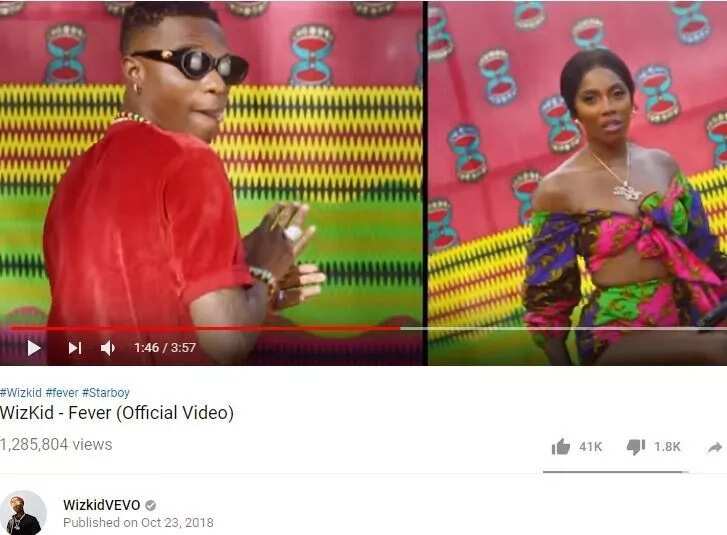 Ayodele Ibrahim Balogun known by his pseudonym, Wizkid, shook the media space and got everyone talking when he released the much anticipated video of his song, Fever.
Of all the surprises that trailed the video released on October 24, the sudden appearance of Tiwa Savage set the internet ablaze, raising the long existing debate that the duo of Wizkid and Tiwa Savage are in a romantic relationship outside musical partnership.
The role of vixen, an amorous lady, played by Tiwa Savage has generated mixed reactions from Twitter to Instagram.
While many believed that the inclusion of Tiwa Savage as a vixen in the video was a publicity stunt, some were of the opinion that the role was highly unusual of the beautiful leading female act, an attestation that Tiwa, having been out of a relationship, has found love again close in the hand of Starboy records boss.
Legit.ng reported that Wizkid's fever has set the record for the most watched video within 24 hours in Nigeria with over one million views.
PAY ATTENTION: Download our mobile app to enjoy the latest news update
6. The controversy behind Khashoggi's death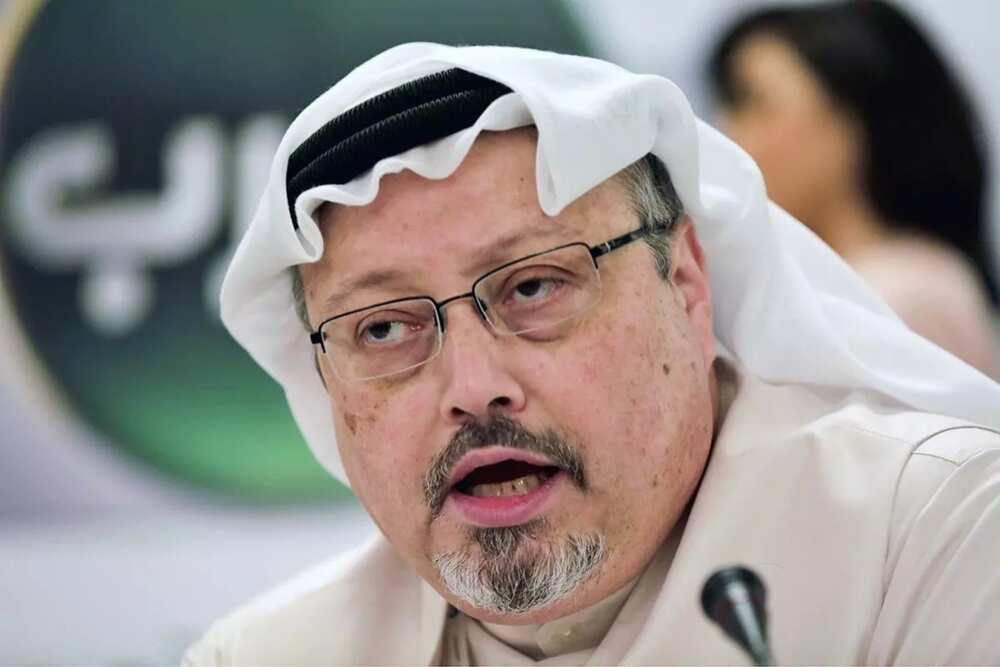 On October 2, a Saudi US based journalist and a columnist for Washington Post, Jamal Khashoggi, arrived at the Saudi consulate in Istanbul to finalise his marriage plan. Unfortunately, he was gruesomely murdered, raising speculations that he was killed by a 15-man gang operating under the directives from Riyadh.
Khashoggi, being a major critic of the Saudi crown prince Salman Muhammad, the mystery behind his sudden disappearance and death has put pressure on Riyadh to prove its innocence with President Donald Trump of United States promising to raise "strong punishment" on Saudi Arabia.
Similarly, President Erdogan of Turkey has also promised to reveal the "naked truth," adding that he has at his disposal evidence revealing how the veteran journalist was murdered.
Meanwhile, Legit.ng reported that US, in its commitment to unravel the mystery behind Khashoggi's death, was sending CIA boss, Gina Haspel to Istanbul to make more findings.
It also reported that the remains of the slain journalist have been reportedly found.
Special Legit TV Give Away: Answer Correctly To Win Freebies | Legit TV
Source: Legit.ng