Ankara fashion styles worn by Nigerian celebrities
Ankara fashion styles 2018-2019 will be something new and unusual for many, and for some people it will be understandable, not going beyond what is permissible. Bright ankara styles are must-have for some if not for all Nigerian celebrities. Tiwa Savage, Mercy Aigbe, Rita Dominic, Adekunle Gold, Tonto Dikeh, and other bright stars wear ankara at events and just every day. Do you want to get inspired? Keep reading then and you will!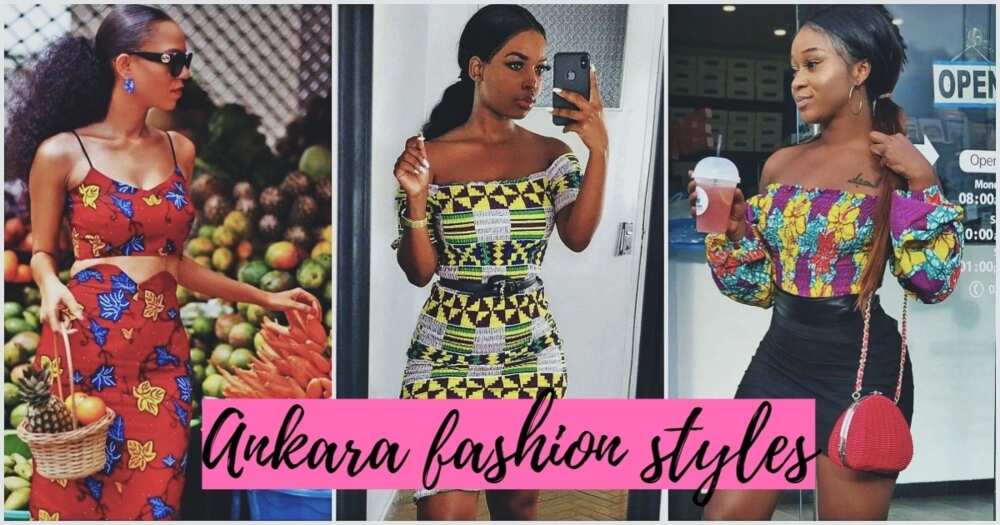 Nigerian fashion
Fashion changes each year, but the individual perception of ankara style by one person or another remains unchanged, which makes it possible to create unique images taking into account the latest trends, but with an individual approach to details.
Designers have offered us ankara fashion trends for the 2018-2019 seasons, which often amaze with their extravagance.
We decided to offer you the most stylish Nigerian trends and ankara styles 2018-2019. Also, we will tell you what ankara styles are chosen by Nigerian celebrities, who follow the latest trends.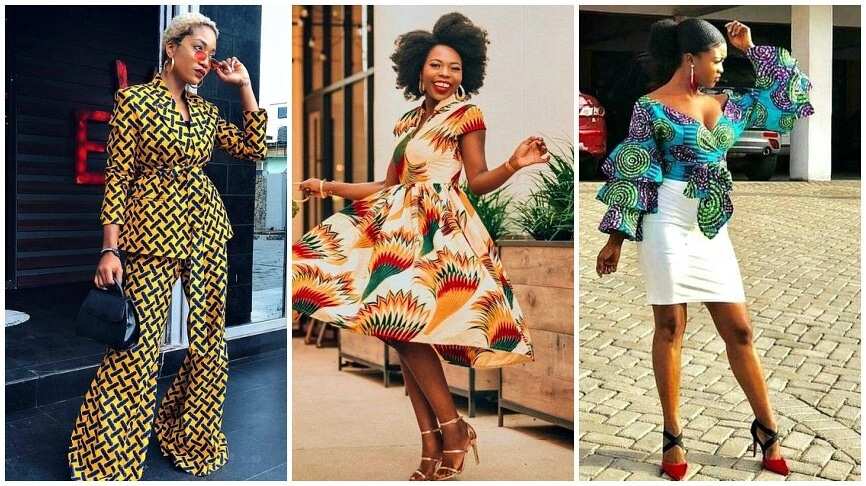 READ ALSO: Ankara styles for skinny ladies to rock in 2018
Ankara fashion
We cannot imagine this season without a favorite ankara print. Designers have prepared for us exciting options for long dresses and a lot of other clothes with ankara pattern. This is not a new trend.
Beautiful ankara styles
Many women are interested in creating stylish and flawless outfits. Currently, you can safely choose a variety of ankara outfits, focusing on the features of style and preferences. Before we will shift to the ankara styles worn by Nigerian actresses and musicians, let's emphasize the main trends in Ankara fashion one should consider.
1. Free cut
This season, the silhouette in a loose fit is still among the leading ones. Designers offer to dress in excessively voluminous dresses and sundresses.
The "freedom" in the 1960s, which was widely advertised in the youth movement, contributed to the widespread use of such clothing. The popularity of loose dresses has recently increased. In modern Ankara fashion, comfort is one of the crucial criteria.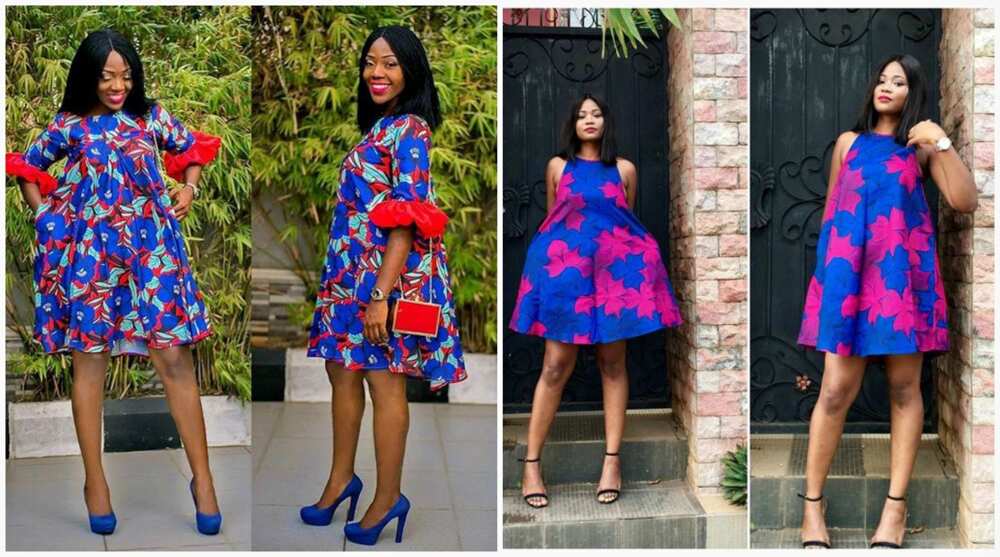 2. Oversize
The ankara oversized style is also a free cut. But in this case, broad shoulders, long sleeves, voluminous coats, trench coats, and jackets are emphasized. Oversize implies such freedom in a cut that looks at the owner as if it is too big to her. This style is characterized by blurred silhouette and the lack of lines in the cut.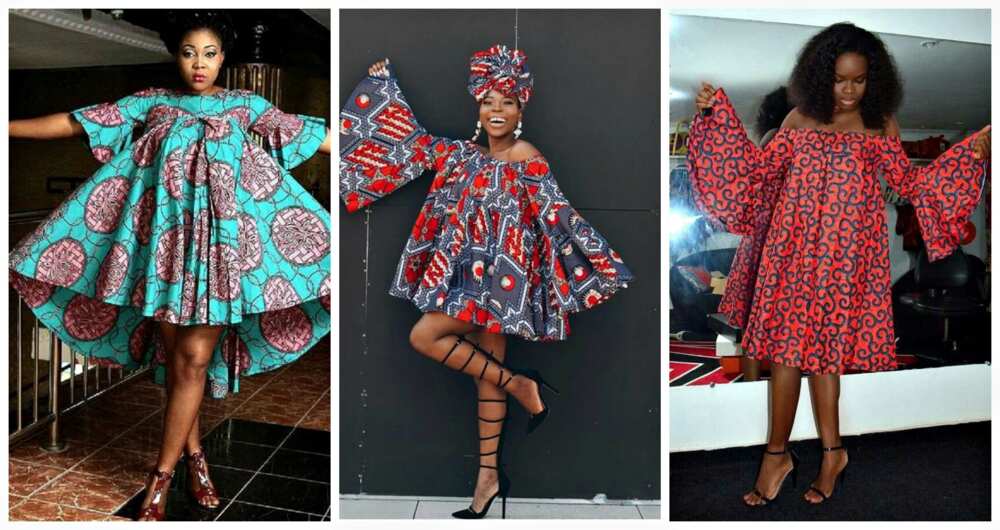 3. Lingerie style
The lingerie ankara style slowly won a place on the catwalk, and finally, in each wardrobe, there is a place for a number of models in this style.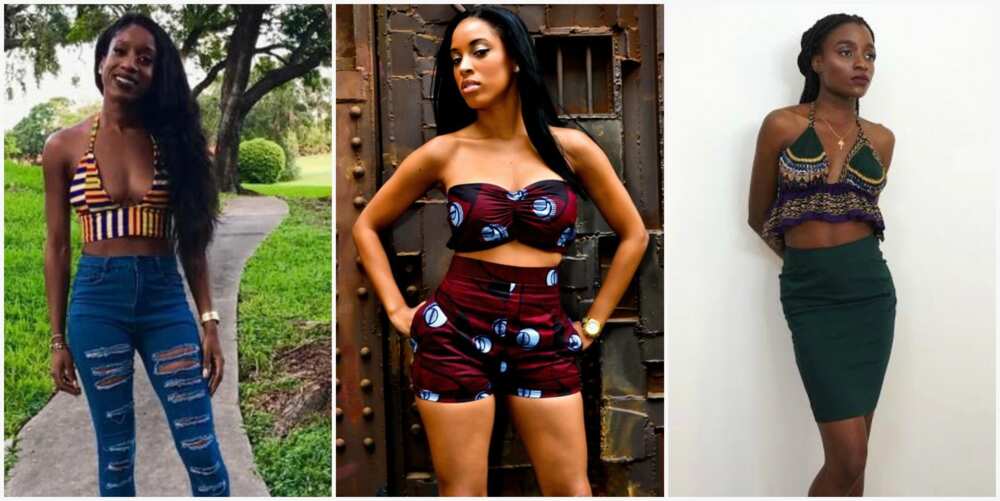 4. Asymmetry
In the future season for the most daring fashionistas risk is possible, especially if they agree with the most daring designers. In any case, the asymmetry will be one of the most important trends in the new season.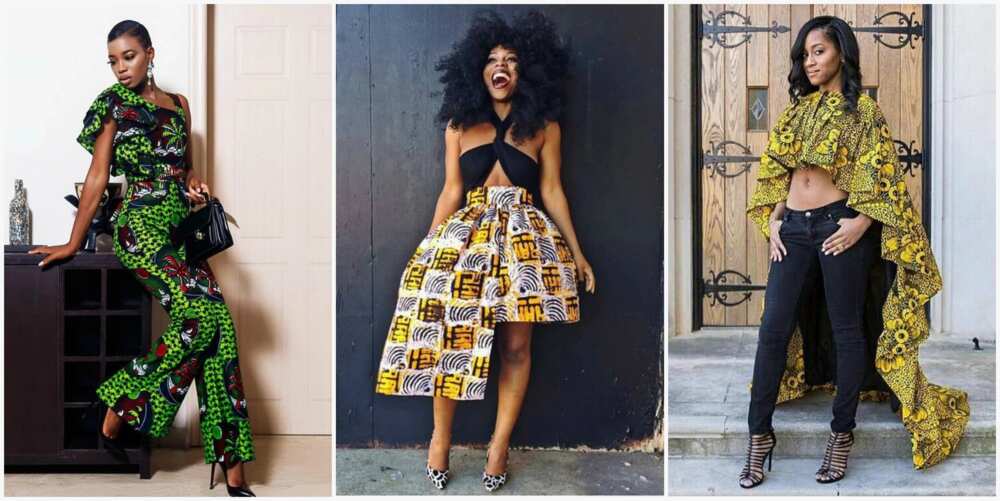 5. Wide lush sleeves
In 2018, puffy sleeves still lead. Truly speaking, the ankara sleeves' styles in the new season are huge, and each of them can turn your outfit into a work of art. This choice should be taken seriously. You need to understand that voluminous sleeves will add additional volume to your outfit, so be careful not to overdo.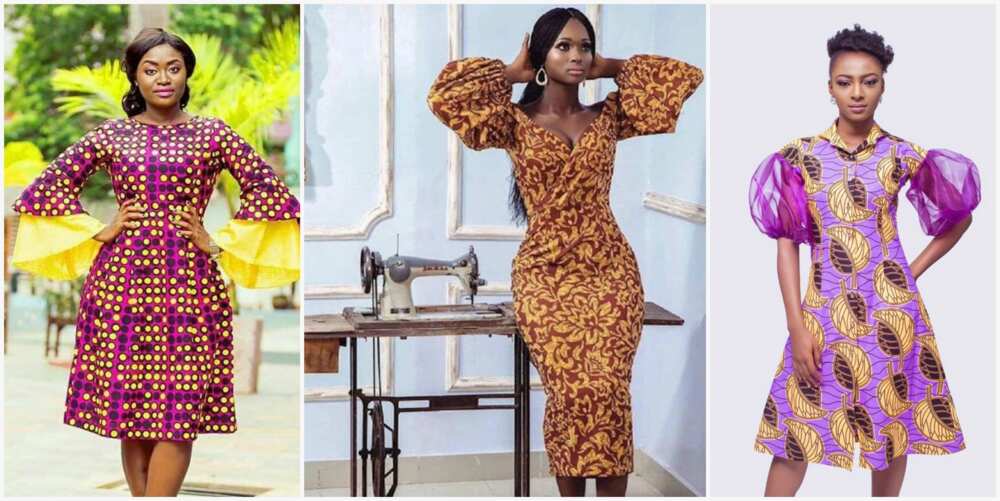 Ankara dresses worth to be worn by celebrities
A must-have thing in a wardrobe of any fashionista, especially if she is a celebrity, is a fashionable dress in any style. Such a dress always gives confidence and femininity to the image. Beautiful and stylish women's ankara dresses will always be relevant, regardless of the season.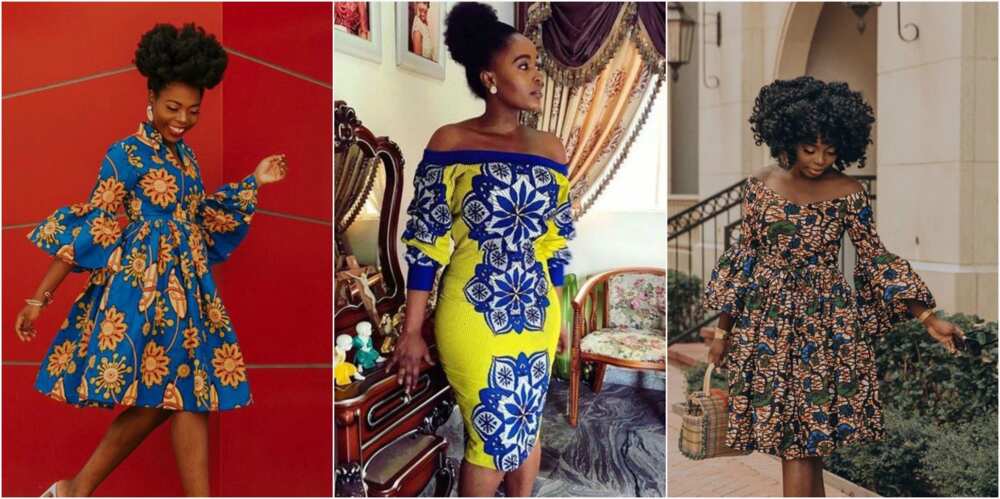 This season, among the popular styles are an elegant-looking sheath dress, light and airy ankara dresses in bright colors and exquisite evening mermaid or hode dresses.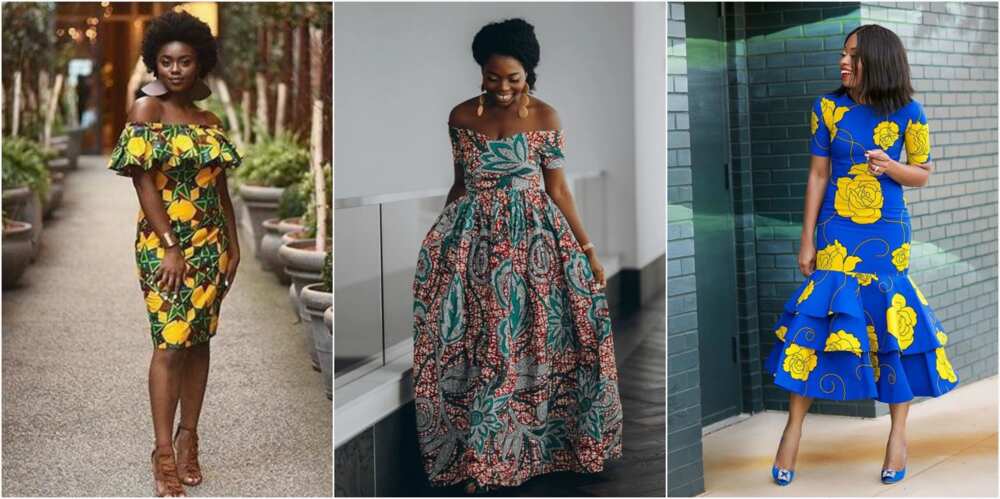 READ ALSO: Casual ankara gowns for Nigerian beauties
Evening and casual dresses in lingerie style are fashionable to combine with the grunge style. Straight and fitted stylish dresses on thin straps, decorated with lace and add fascinating details such as peplum or the deep neckline.
In the new season, fashionable women's dresses have different original decorative elements. Even the simplest style of dress will look r if you add a highlight to it. Ruffles, fringe, lace, perforation, drapery, feathers and sequins make your dress special and trendy.
As for the prints, we must highlight that at the peak of popularity now are ankara styles with floral, animalistic (especially leopard) and checked prints.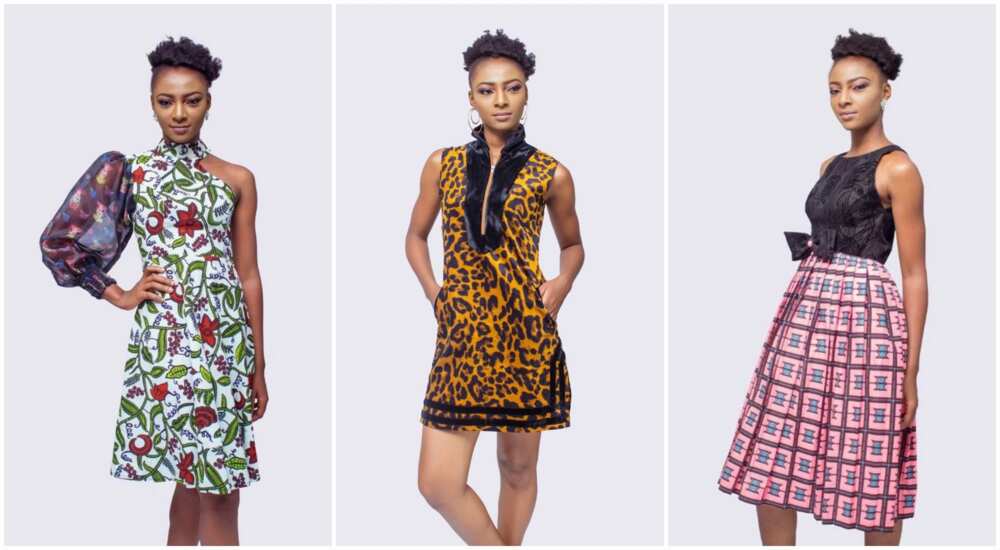 Nigerian celebrities in ankara styles
All the aforementioned trends, styles, and decorative elements are used in the outfits chosen by the people who are loved by millions in the country and beyond.
One of the big fans of the ankara style is Rita Dominic. She chooses such outfits both for social events and for everyday life. Rita especially loves abstraction and geometric prints in her ankara outfits, which are (we have already mentioned this) at the peak of popularity now. No matter what style she chooses, Rita always look gorgeous.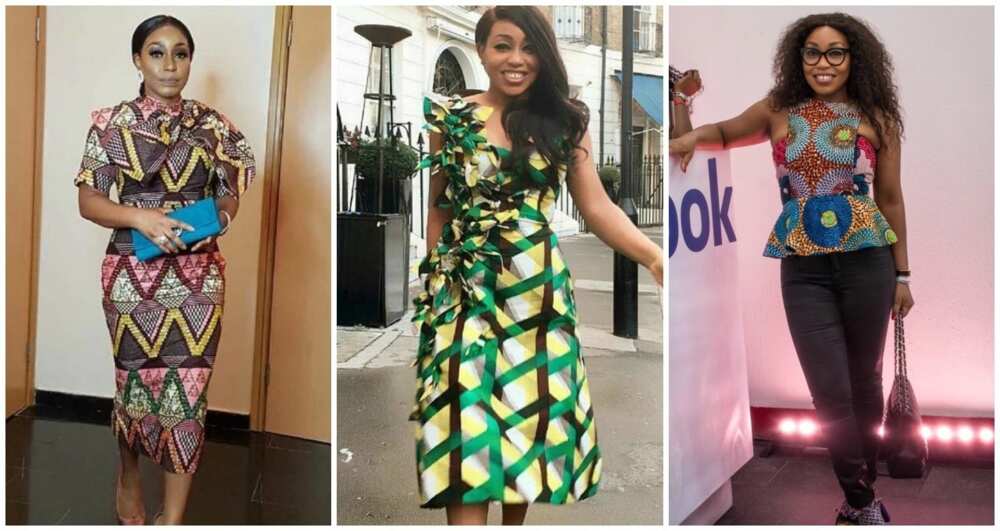 Mercy Aigbe is an ankara fashionista! She loves everything bright and colorful. The woman pays special attention to flower print.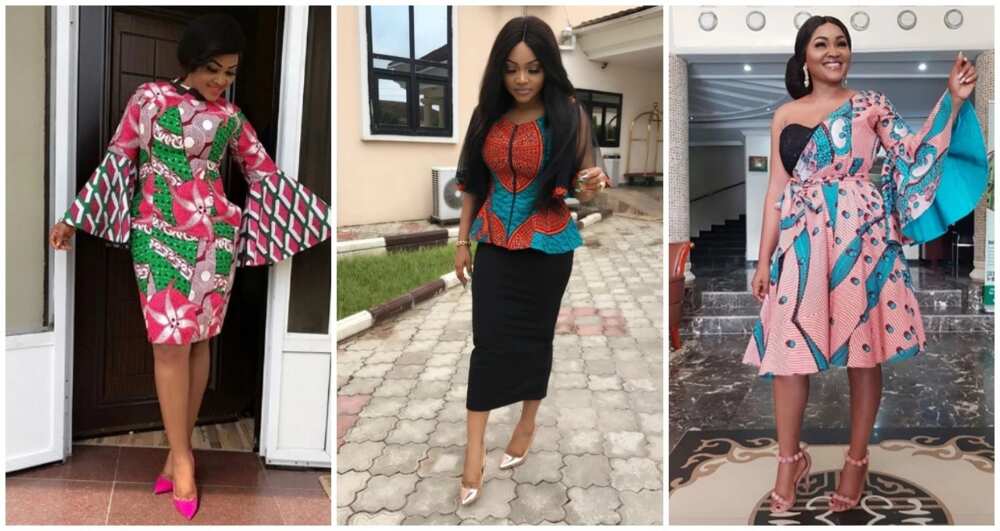 Famous Nigerian actress Ini Edo adores ankara style as well. She wears it for any occasion and always look very feminine.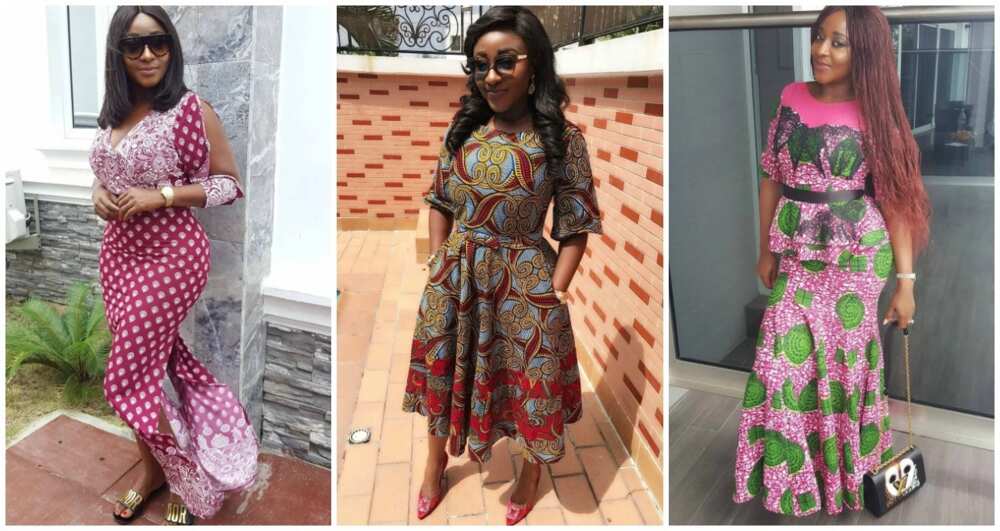 Tiwa Savage also loves to pamper herself with the ankara style. She can be called a fashion icon for sure. This fashion icon very often can be seen wearing ankara styles that are really trendy and just stunning. Such outfits are often an attribute on the photo shoots of the superstar. No matter what pattern Tiwa chooses, she looks fantastic. She even can combine a stylish short ankara dress with sleepons or sneakers.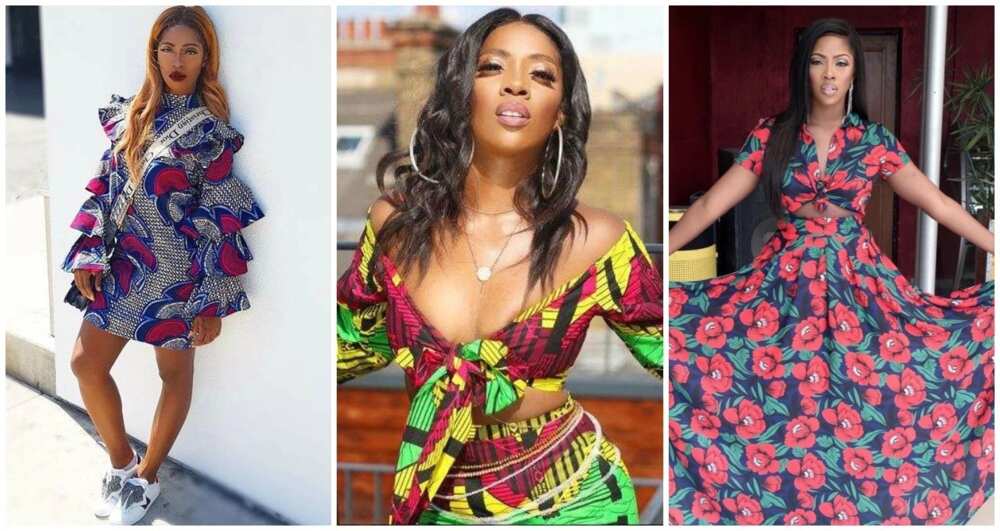 Mercy Johnson ankara style goes like no other. Any dress with ankara print sits on her body perfectly.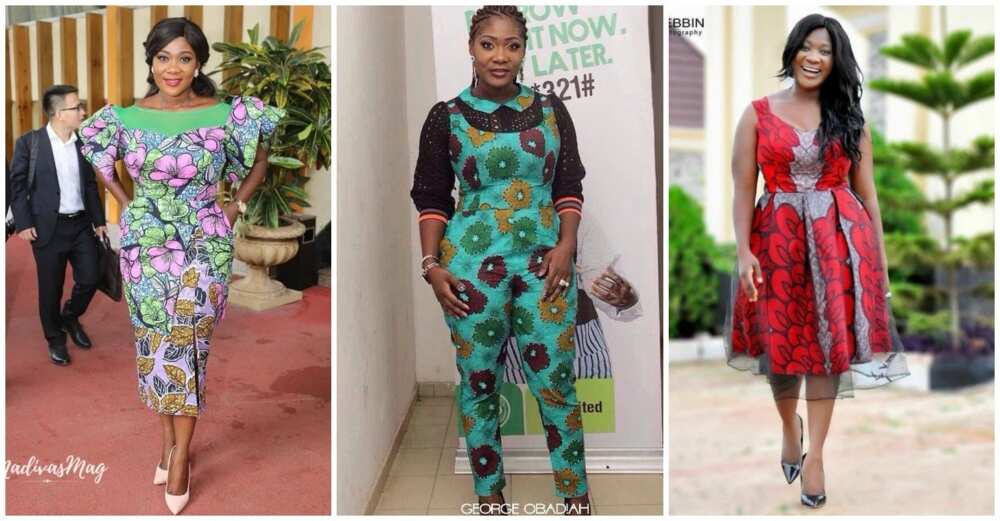 Kate Henshaw loves very bright and unusual outfits in beautiful ankara styles.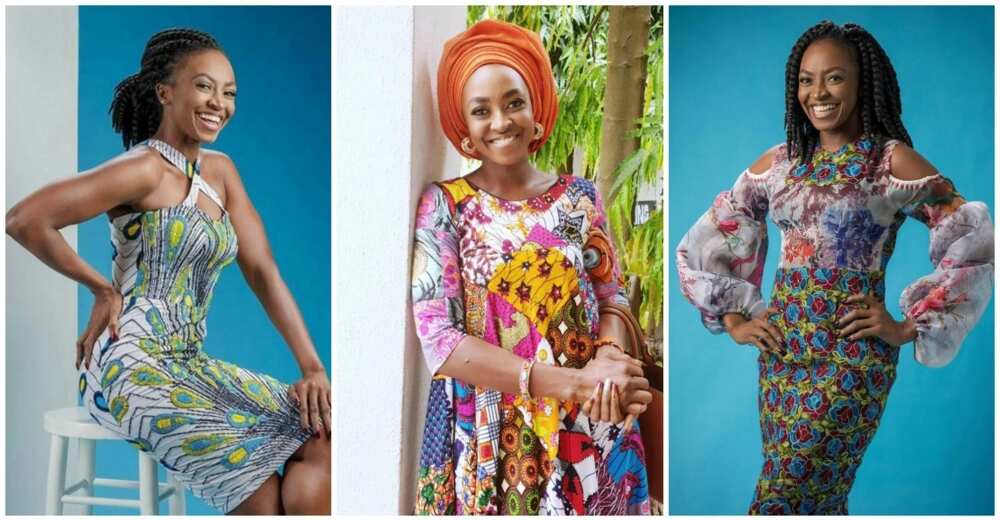 It seems that Tonto Dikeh has collected in her wardrobe all possible things in the style of ankara: dresses, tops, pants, skirts, suits. It is amazing! And any outfit looks incredible on her perfect body. When you look at Tonto in her ankara styles you see that this lady has a perfect sense of style and follow all the latest trends.
In Tonto Dikeh's ankara outfits you can find everything that is at the peak of popularity: fringe, sequins, asymmetry, off shoulders, loose styles. Colors always are perfectly combined! Tonto you are just amazing wearing ankara!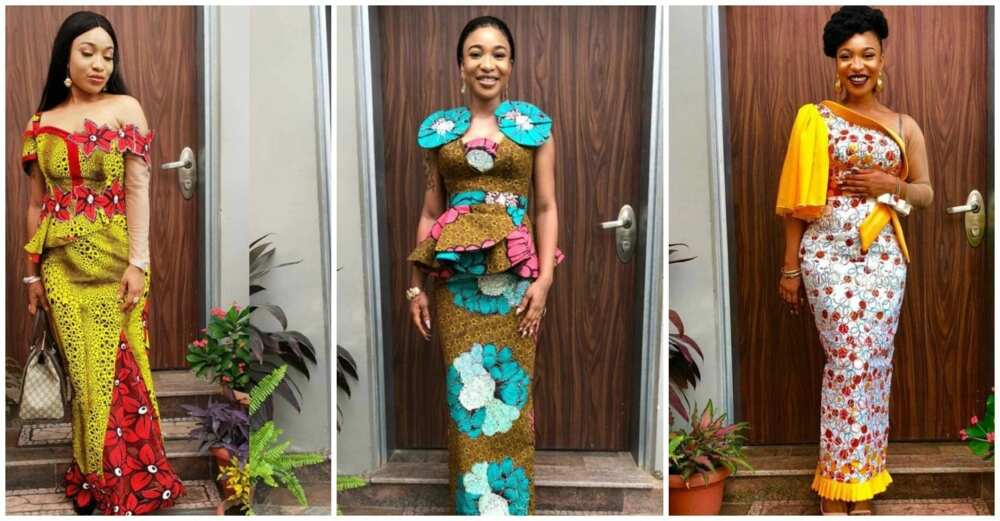 Fathia Balogun prefers more traditional ankara outfits. More often the actress can be seen in long dresses with ankara pattern.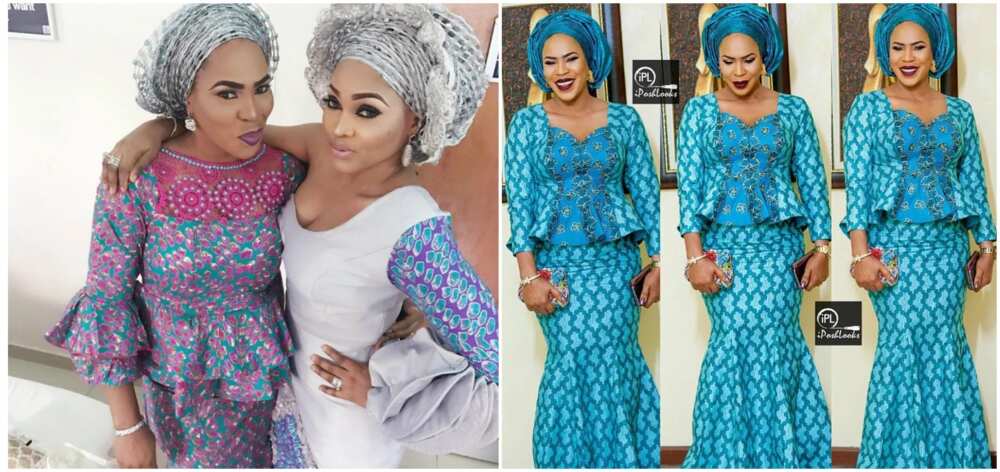 Not only women, but men also love to dress in ankara style. For example, Adekunle Gold is a big fan of everything connected with ankara.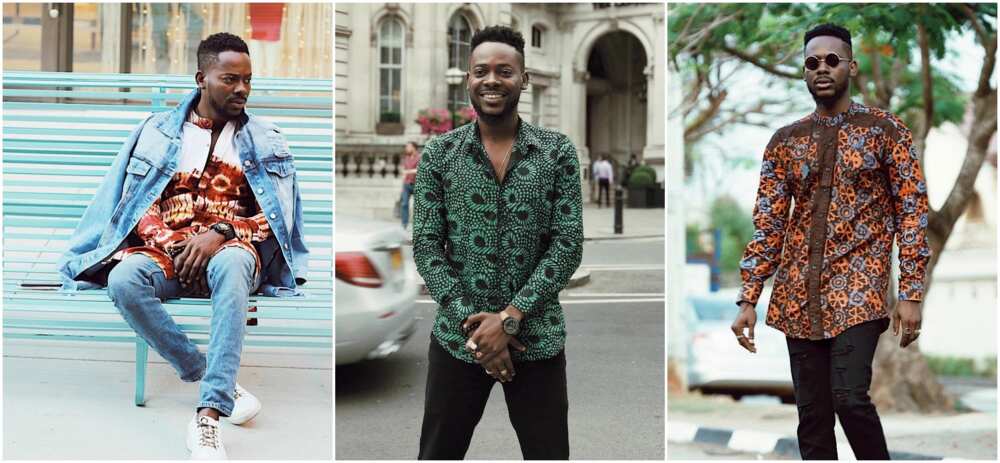 Ankara is a must-have element of the Nigerian celebrities' wardrobes. They follow the traditions and the latest trends and sometimes combine one with another. Beautiful and fashionable ankara dresses will be always relevant, regardless of the season, style and lifestyle. If you want to look like a real celebrity you should consider the tips given in our post and get inspired by the styles worn by our stars.
Be fashionable and do not forget about the ankara! It seems it will never lose its leading positions in Nigerian and world fashion.
READ ALSO: Trendy ankara jackets for real fashionistas
Source: Legit.ng