All the movie enthusiasts who watch the productions with Stephanie Okereke want to know more about her life. How did she climb up her career ladder and become so successful? This is Nigerian actress Stephanie Okereke biography, where you can find out everything you never knew about this talented woman.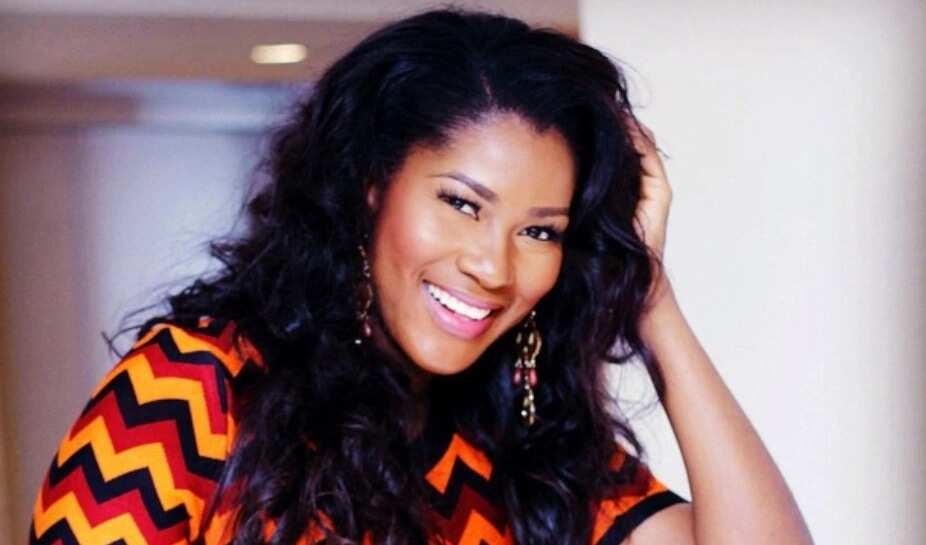 Stephanie Okereke's biography
Nowadays, everyone who is interested in Nollywood movies has heard the name of Stephanie Okereke. She is a true gem to every director and would play absolutely any role that is given to her. In the full biography of Stephanie Okereke, you will find out things about this actress that will absolutely amaze you. How old is she? Which movies did she act in? Who is her husband, and does she have children? All of this and more you will learn if you read the bio of Stephanie Okereke.
Early childhood and career
The future Nollywood superstar was born on October 2nd, 1982. Stephanie Okereke age is 35 years old. Her native place is Ngor Okpala, which is in Imo State. He parents Chima and Mary Okereke. Stephanie was the sixth child out of eight.
Stephanie successfully completed her Bachelor degree in English language and Literary Studies at University of Calabar. She discovered her acting passion when she was a teenager, and since then, she never doubted that this profession is made for her. Over the years, she expanded her field of interests, getting involved in movie making.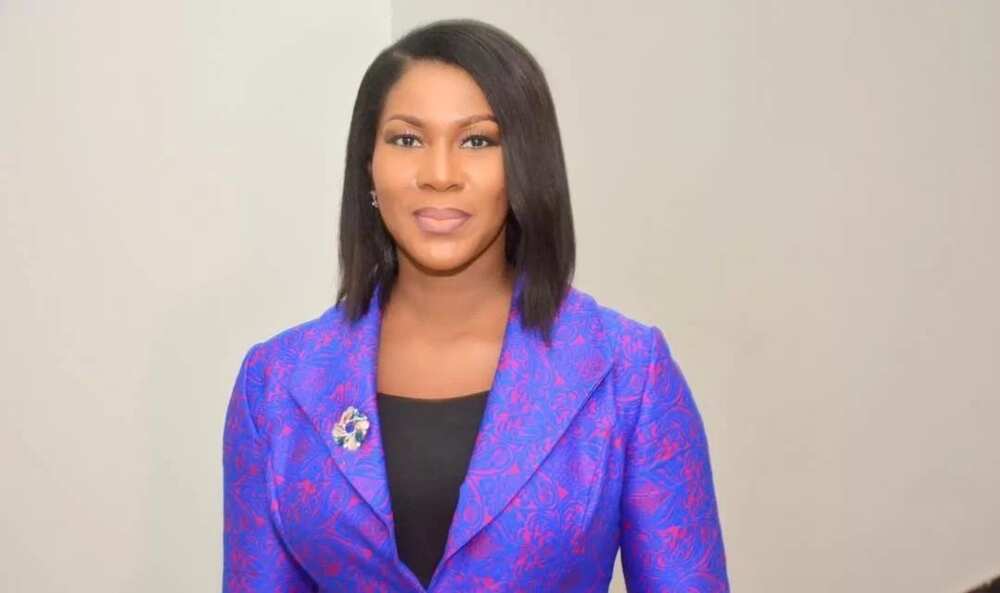 Stephanie Okereke's movies
When Stephanie was only fifteen, she was featured in two Nollywood productions – "Compromise 2", and "Waterloo" (1997), which were her first acting experience. Later, in 2002, she participated in the beauty pageant "Most beautiful girl in Nigeria", where she successfully reached the second place. Just a year later, she won two of the eight nominations at the Reel Awards, which included "Best Actress in English" and "Actress of the Year".
In 2007, Stephanie graduated from the prestigious New York Film Academy. She gained a lot of important skills there, such as not just acting but also directing and producing her own movies. She implemented these abilities practically by releasing the movie titled "Through the Glass". It was a 2008 comedy film, where she served as a scriptwriter, director, producer and actor. This movie gathered a lot of recognition and awards – at the Africa Movie Academy Award ceremony in 2009, the movie was nominated for Best Screenplay. The successful debut inspired Stephanie Okereke to try harder.
Five years later, in 2014, another movie directed by this talented woman came out. It was the movie "Dry". Stephanie again fulfilled the directing, script writing, producing and acting roles all together. This movie turned out to be even more successful than the first one – it won the most prestigious awards on the 2016 Africa Movie Academy ceremony, including the "Best Movie". Stephanie was highly praised for this film's production and was rewarded for her success with the brand new car as a gift.
Stephanie Okereke has acted in more than 90 different movies. She co-starred with such famous stars as Genevieve Nnaji, Ini Edo, Richard Mofe-Damijo, Desmond Elliot, Mike Ezuruonye, Ramsey Nouah, Rita Dominic, Pete Edochie, Olu Jacobs, Nadia Buari and many, many others. Her most famous movies are already mentioned "Dry" and "Through the Glass", as well as "Boonville Redemption", "Eye of the Gods", "Sitanda", "The Cross of Love", "Governor's Wife", "Wicked Intentions", and others.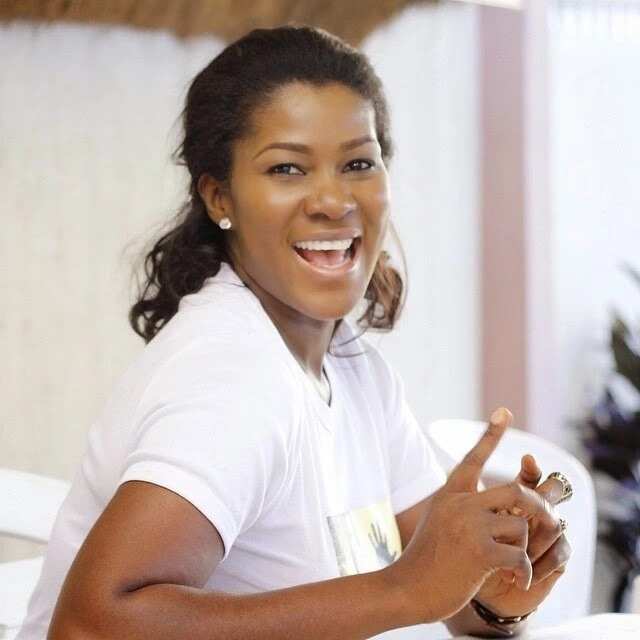 In general, Stephanie is a big advocate of human rights. She actively speaks against child marriage and other kinds of forced marriages, and think that the roots of this problem are poverty, lack of education, and various cultural and religious practices. She wants the female rights and child rights to be properly addressed in Nigeria and spreads awareness about these issues as much as she can. She thinks that the best way for a film director to spread awareness about social problems is through their movies and that every viewer who has seen these movies should pass the knowledge to other people and make changes to the world.
Hobbies and interests
Stephanie is a huge patriot and lover of her native country. Her biggest dream is to improve the quality of life in Nigeria. She has been acting since young years, and would not change this profession for the world. In her free time, she likes being together with her family and close friends. She is an avid traveller and enjoys discovering new cultures, as well as experiencing new things. She is also a good cook and particularly likes cooking the delicious meals. Stephanie likes good fragrances and has a large collection of perfumes. Speaking of the things that Stephanie does not like, she does not tolerate mediocrity.
READ ALSO: Nigerian actress Uche Jombo's biography and movies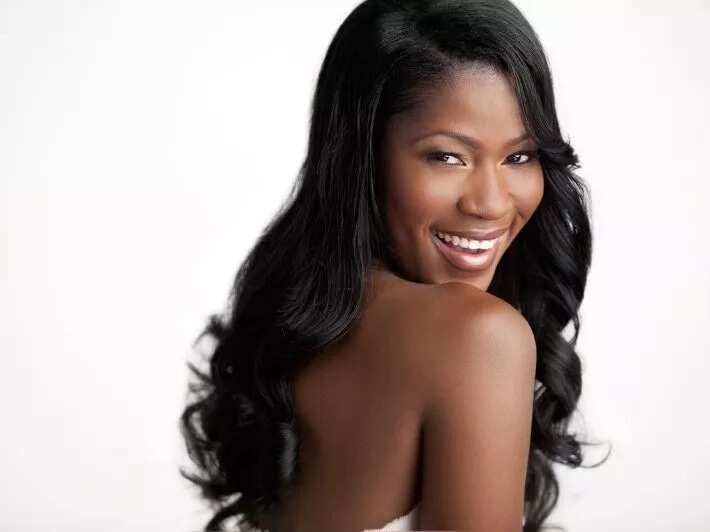 Stephanie Okereke's wedding
The actress is happily married to Linus Idahosa, and they have been together for almost a decade. Linus proposed to Stephanie in October 2010. Their wedding took place on April 21st, 2012. The couple chose the Abbaye des Vaux de Cernay, which is situated not very far from the city of Paris, France. They planed the ceremony for fifteen months together with the French professionals.
The ceremony started out with the luxurious water cruise, which included close relatives and friends of the couple. Stephanie Okereke's wedding dress was really gorgeous, and she shined like a diamond in it. She picked a beautiful dress "Euterpe", created by Elie Saab from the 2012 collection.
The wedding was full of roses, candles and fireworks, and according to the guests, it radiated the atmosphere of love. The banquet decoration looked really rich and luxurious, and the newlyweds even were sat on a golden throne, like they are a royal couple. Later, Linus and Stephanie changed into more modern outfits for the celebrations. The wedding was completed by the amazing fireworks in the sky.
READ ALSO: Best Stephanie Okereke wedding pictures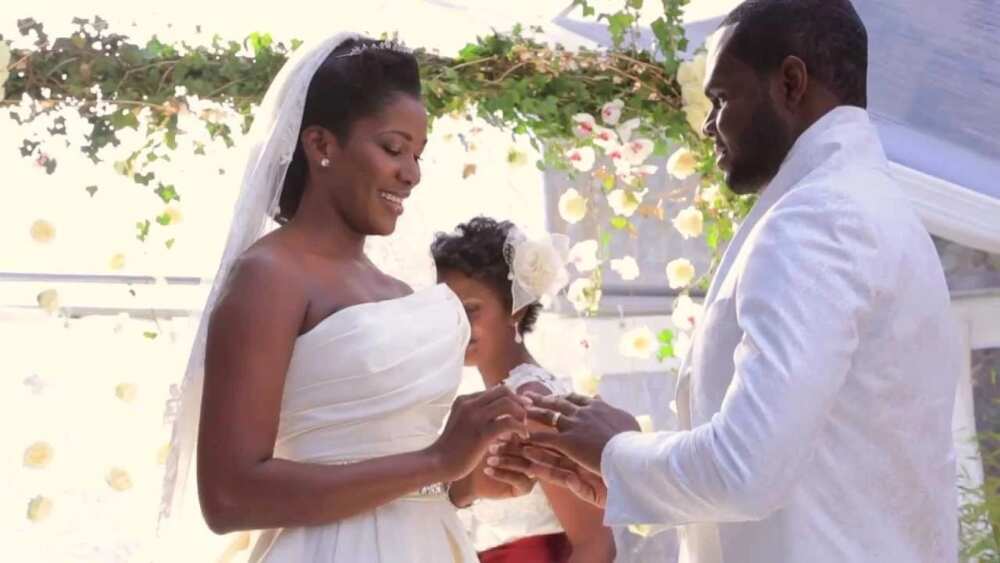 Stephanie Okereke's husband
Actually, Linus Idahosa is not the first husband of beautiful Stephanie Okereke. She used to be married to the former Super Eagles player, Chikelue Iloanusi. Their wedding was in 2004. However, things did not work out between them, and they later have separated.
Stephanie is extremely happy with her husband Linus. They have a beautiful little son, whose name is Maxwell Enosata Linus. He was born on October 23rd, 2015.
READ ALSO: Queen Nwokoye and her husband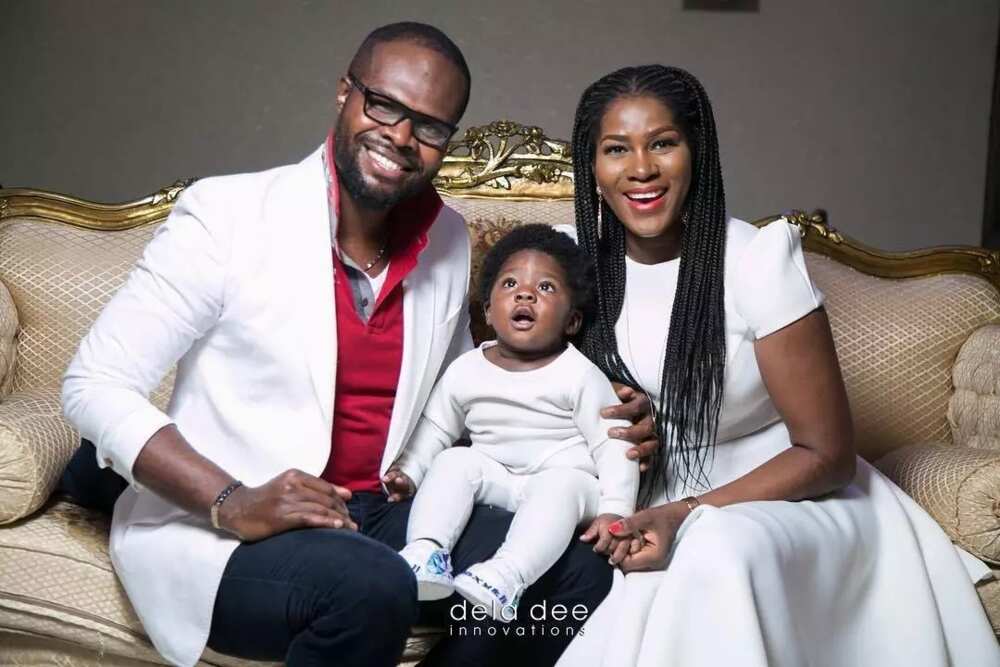 READ ALSO: Most beautiful girl in Nigeria Nollywood