Amy Yasbeck bio: age, daughter, net worth
The American sitcom "Wings" actress, Amy Yasbeck is a very popular actress. You have probably seen her on TV. When you get interested in someone, you usually want to know more exciting facts about them. Check out top facts about Amy in the post below. Juicy details from her career and personal life are waiting for you.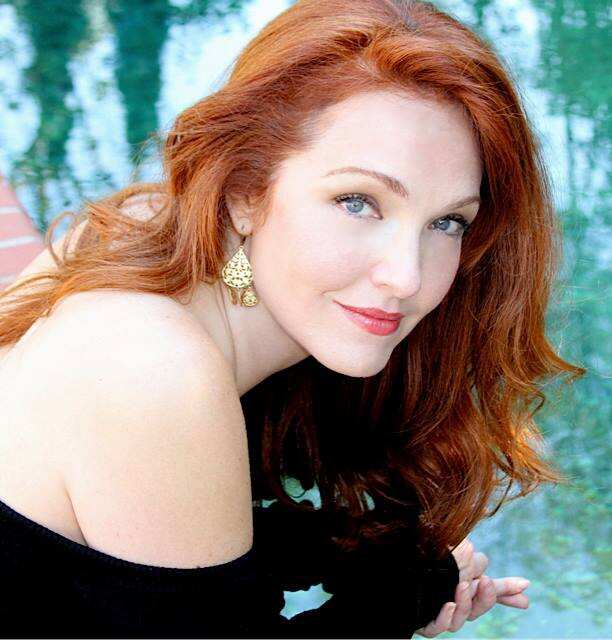 We have already mentioned the sitcom "Wings", but there are so much more movies and series, where Amy appeared. Her acting career began a long time ago. Her acting debut was in CBS television pilot called "Rockhopper" (1985). Since that moment, she has never stopped.
The actress starred in different soap operas, series and so on. She appeared in several television shows as well, for example, "Dallas", "Spies", "Werewolf", "Magnum", "China Beach" and others.
One of the most famous her roles is a mermaid in the movie, named "Splash". When the actress was young, mermaids were her favourite creatures. A Disney movie that featured mermaids impressed her so much. Playing a mermaid was one of her dreams since her childhood, and she made it come true.
It does not even matter what role she plays. Amy always does her best to express perfectly each character she plays in films, series or whatever it is.
Here are some famous movies, which Amy Yasbeck starred in:
"Pretty Woman"
"Problem Child"
"Problem Child 2"
"The Mask"
Amy Yasbeck bio
The star was born on September 12, 1962, in Blue Ash, Ohio, USA. She has a mixed nationality. Her mother Dorothy Louise Mary is Irish and her father John Anthony Yasbeck is Lebanese.
Amy was learning the family moral values and standards when she was a child. The family always comes first for her. Unfortunately, both of her parents died because of illnesses, but Amy is that type of person, who supports everyone till the last moment and she did. She includes all the good qualities her parents wanted her to have, and you may see that in the way she talks, behaves and even in the way she looks.
She was studying at Summit Country Day School, and later she attended Ursuline Academy.
READ ALSO: Troy Gentile: age, weight loss, net worth, is he gay?
Amy Yasbeck daughter and late husband
Parents are not the only bereavement in the actress's life. Amy Yasbeck is a widow of John Ritter, who was the actor and singer. They met while starring in the movie "Problem Child". They got married in 1999 in Ohio state.
This romantic episode of Amy's life brought her a daughter named Stella Ritter. She was born a year before the couple got married. Unfortunately, the happy married life was not a long fairy tale. In 2003 their family had a tragedy. John Ritter fell into a coma when rehearsing for a sitcom "8 Simple Rules for Dating My Teenage Daughter". The doctors said that John had a heart attack. The actor passed away at the age of 54. Later it was found that he died because of aortic dissection. Aortic dissection stemmed from the undiagnosed congenital heart defect.
Amy Yasbeck did not forget this issue and alleged in papers that the doctors made a wrong diagnosis, and this fact is the reason for her husband's death. After the legal battle, Yasbeck got 14 million dollars in settlements. Although, all this money could not get her husband and the father of her daughter back. The actress was upbringing her daughter alone, and this is a challenge for every woman, especially when the child is very young.
Ten years after John Ritter's death, Amy Yasbeck announced that she was in love again. Michael Plonsker became her boyfriend.
Stella Ritter is the only Yasbeck's daughter. She lived as a girl until the age of 18 and then she decided to become a man. Stella made this decision when studying at high school and gained support from her mother. Nowadays, she is known as Noah Lee Ritter. All this process of transition was hidden from the public.
Amy Yasbeck net worth
The actress's career is very successful, and it means that her hard work brings her a good income. Her current net worth is estimated to be about 5 million dollars. Lately, she sold her mansion in Beverly Hills, which she shared with John Ritter for 6.55 million dollars.
Amy Yasbeck's life path has not been a bed of roses and has been full of ups and downs. There were a lot of challenges she has had. However, this was never a reason for failure in her career. She is a good actress, and you can find many proofs of this in her filmography.
READ ALSO: Samantha Lewes biography: movies, relationship with tom hanks, cause of death
Source: Legit.ng