NCIS Necar Zadegan bio: age, fiancé, gay rumors, movies, and TV shows
Necar Zadegan is a beautiful American actress known for her charming personalities in the different roles she plays. The combination of her passion for acting and her flexibility finesse has made her acting journey a real success. As an actress, her popularity on the screen is based on her role as "The First Lady" alias Dalia Hassan on the television series 24 (season 8). Furthermore, she commands a great fan base based on her role as Delia Banai on "Girlfriends Guide" and her achievements in the entertainment scene. Read on to learn top facts about the beautiful actress. Some of them will surprise you!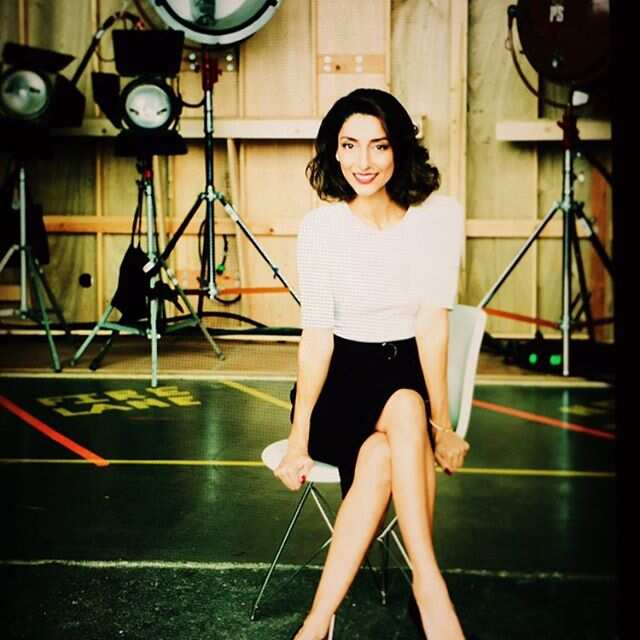 From television shows to big screens, Necar Zadegan has mastered the art of acting. This is evident based on the somewhat tricky roles that Necar is known to play in movies and shows passionately. Just like most professional actors would say, she makes acting seem like a grade one's job.
This article uncovers Necar's secret in acting, details concerning her relationships, her movies/shows, and many interesting facts that you need to know about her. Read along and get to know how it feels to be in a superstar shoe.
Necar Zadegan bio
Necar Zadegan is one of the most beautiful German actresses that you will ever find on the face of the earth. Despite being a German, her professional acting skills have enabled her rule over the acting scene in the American film industry. Did you know that she bears her origin roots from Iran? From the above facts, it is quite evident to summarise that Necar has significantly travelled and experienced multicultural lifestyles throughout her life. This has been one of her most significant advantages that make her an exceptional actress. She can also fluently speak English, French, German, and Farsi.
Necar Zadegan age
The Iranian actress was born in Heidelberg, Germany. However, she was raised in San Francisco, Northern California. She celebrates her birthday on 20th June every year. Precisely, she was born in 1982. This makes her one of the horoscope sign Gemini. The actress will turn 37 this year.
As a young girl, she schooled at Moreau Catholic High School that is located in Hayward. After graduating from high school, Zadegan got an opportunity to follow her teenage inspirations.
As a result, she enrolled as a freshman at the University of California, Santa Barbara. A true definition of beauty with brains, she managed to graduate from the campus having achieved her Bachelor's degree in Literature. Later on, she enrolled at Sorbonne University located in Paris
Career
At a tender age of 16, Necar Zadegan knew what she wanted to do in life. She got her first job at a festival that was undergoing in Scotland. The festival was named Edinburgh Fringe. The more she worked at the theatre, the more her passion burnt bright in her. She earned her flexible acting skills through her experiences in theatre. This made it easy for her to venture in the world of film and television broadcasting shows.
Necar Zadegan movies and TV shows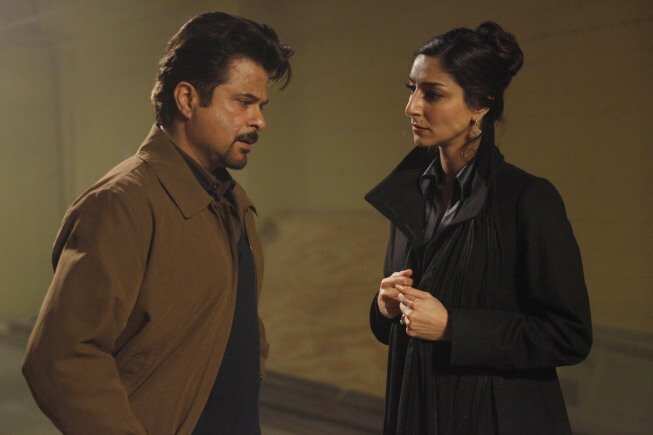 The beautiful Zadegan made her way to stardom when she was featured in American action drama series 24 (2010). In season 8 of the series, she acts as Dalia Hassan. This was a significant breakthrough for her as the series 24 has one of the largest broadcasts in America and the entire world. Its official broadcaster is Fox Network. With Zadegan playing one of the lead roles, she was able to capture the attention of international fans with her unique acting style. As a result, Necar Zadegan was unanimously voted by the fans as the "Breakout Star of the Season."
Her debut in 2010 in the series 24 increased the general viewing of the drama series. In addition to that, she was compared with other great actors in 24. These include Cherry Jones and Mary Lynn Rajskub. It feels good to make your first appearance and immediately get the same rankings or comparison with actors that have been in the game for a long time. Necar was also under professional movie directors such as Joel Surnow among others. She was able to get professional challenges and compliments that finally made her achieve the best of her acting skills.
In 2009, Necar Zadegan played the role of the "Leper" in the movie "Bengal Tiger at the Baghdad Zoo." In this movie, Necar also achieved a great response from the film industry. This made the movie to be categorised as an upper position as a Broadway in the year 2011. This means that the movie was performed in a theatre set up in leading professional theatres in New York City. Such Broadway shows are presented in theatres that have over 500 audiences. The movie also was nominated for Pulitzer Prize for Drama thanks to the contribution and talent showcased by Necar.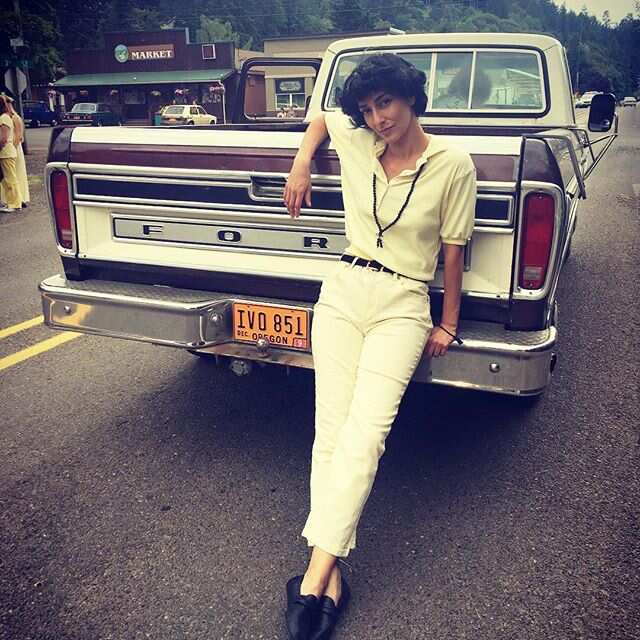 Necar's talent had her working with big television broadcasting brands such as Fox TV and National Broadcasting Company (NBC). In 2012, she acted as Isabel, in the series "The Event." Still, in 2012, she played a consistent role in the series "Emily Owens M.D" alias Doctor Gina Bandari. The CW Network broadcasted this. In 2014, she was featured in comedy known a "Rake."
The actress's professionalism enabled her to act as Delia Banai in one of the leading America comedy shows called "Girlfriends Guide to Divorce." Her presence in the different episodes enabled the show production to outdo other shows and achieve a tremendous pick. The high pick was experienced for three consecutive seasons making it the first ever to accomplish that. She also enabled the show to gain elevated views making it last for a total of 5 seasons and finally being crowned with a season finale in 2018's spring.
From 2005-2009, Necar Zadegan continued to make her appearances in numerous television acts and programs such as The Extant. Some of her successful mentions and acknowledgements in her great effort include television shows like CSI: Miami, Big Shots, How I Met Your Mother and many more. In 2010, she graced some movies that include Elena Undone.
Her fame and popularity in acting enable her to act with some of the celebrity actors such as Samuel L Jackson in the movie "Unthinkable". Last but not least, there is the 2018 Necar Zadegan NCIS: New Orleans.
Necar Zadegan fiance
In October 2009, Necar Zadegan posted a tweet through her official Twitter handle concerning a man named Gadi Erel. As a low-key celebrity, especially when it comes to her personal life, the tweet filled her fans and followers with different relationship expectations. Most people concluded that the two could be dating. She later was reported to say that she was not currently seeing Gadi Erel.
Is Necar Zadegan married? On the other hand, she noted that they had been engaged previously for some years. Necar also added that she had plans of making it official between them. The last picture she shared while with Gadi was in 2011, but no extra information concerning current relationships is available. Currently, she is not married hence single with no official individual as Necar Zadegan husband.
Necar Zadegan lesbian
Necar Zadegan gay allegation is based on the movie "Elena Undone," a lesbian story movie where Necar Zadegan is involved in kissing female scenes and making out. Necar has not come out to say whether she is gay or straight. She has left the public in speculation. According to fans, they seem the movie to be a well-produced movie that brings about different emotions based on individual beliefs.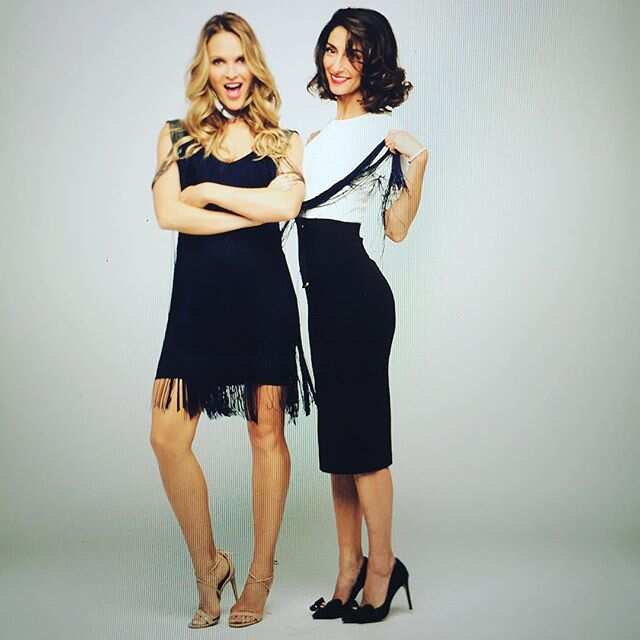 Ever since her childhood life, Necar Zadegan has continually showcased her passion in the acting career. As a teenager, she engaged in theatre works after which she perused her degree in literature. Her professional skills in acting and beauty have made her one of the young and successful actresses and models. She currently lives single and has had various rumours concerning her being gay. This is based on her controversial yet classic movie "Elena Undone."
Source: Legit.ng