Latest agbada styles 2018
Looking for the latest agbada style to add to your wardrobe? Well, look no further, as we have complied a list of trendy agbada styles you should definitely check out. We have agbada styles for everyone, so come and take a look!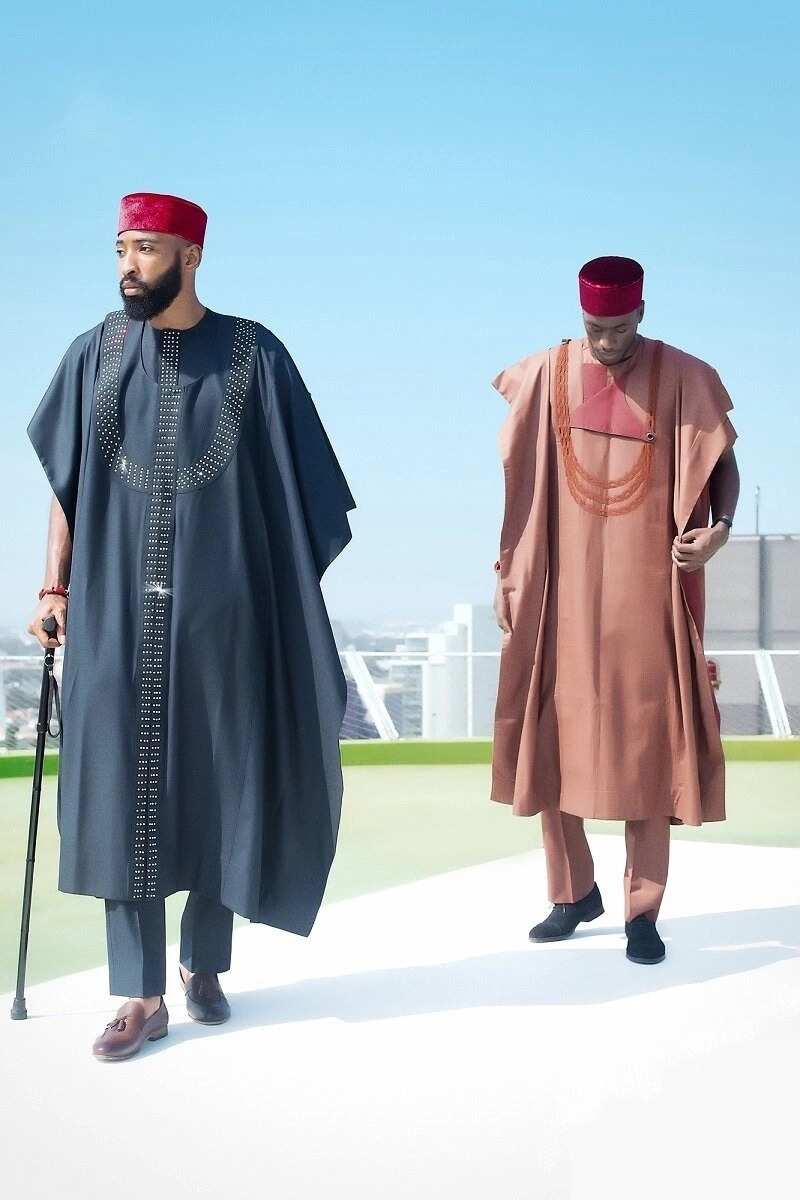 Agbada for men
If you have been looking for an agbada design to wear to a fancy occasion, then you are in luck. These days, there are plenty of agbada styles for guys out there, so all you will need to do is pick the one you like the most. However, something tells us that there will be more than one style that fits your criteria. Here is the list of top 10 latest agbada designs for men.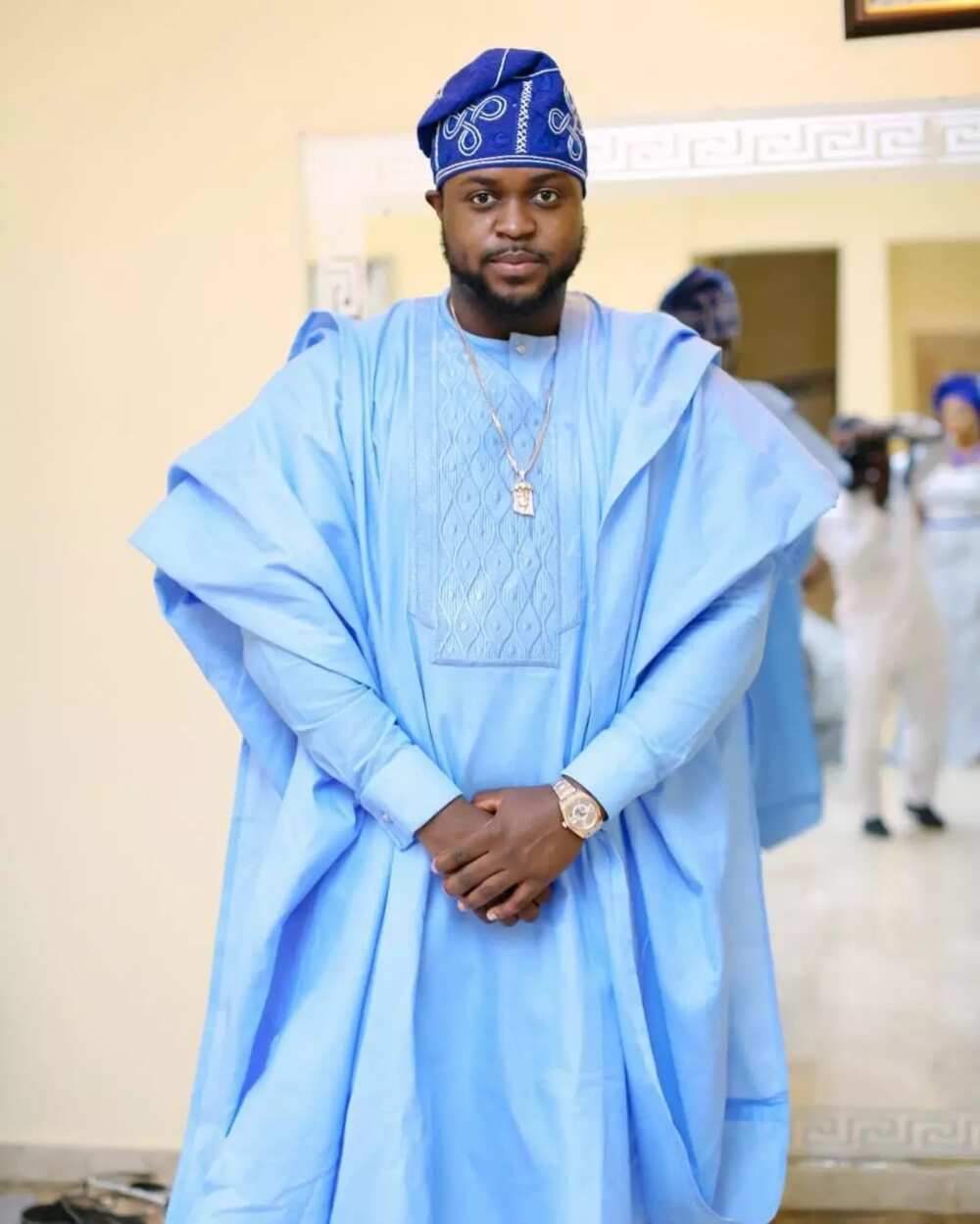 First, we have this baby blue number with light embroidery near the collar. You can never go wrong with the colour like this, as it fits every possible situation. It is also a good choice to pair such an agbada with a differently coloured hat for contrast.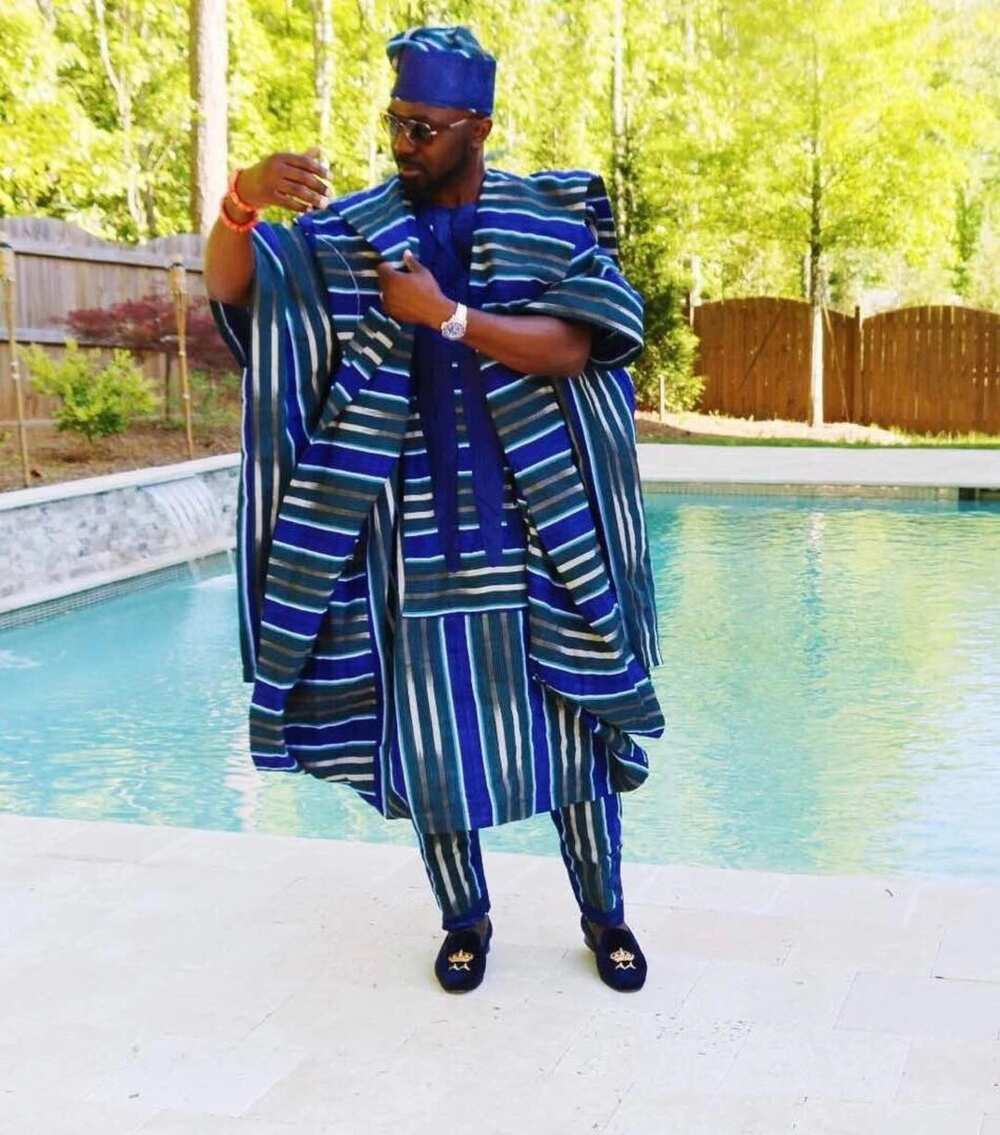 If you want to be the centre of attention wherever you go, then check out this striped agbada. The asymmetrically thick lines of different colours create an interesting pattern, and the lighter areas on certain stripes create the illusion of glowing. And you can wear this agbada with your swanky new shoes, too!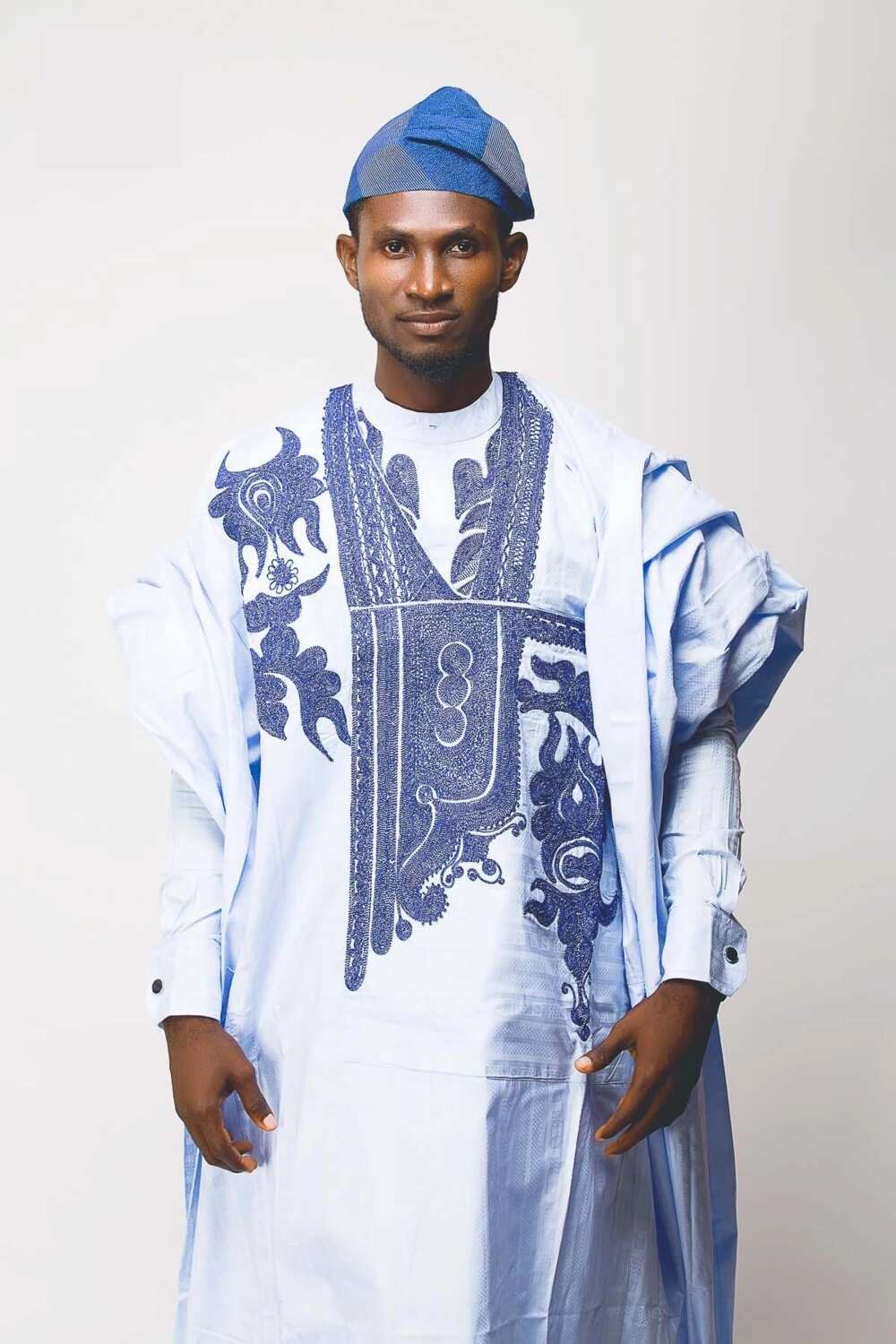 As you might have noticed, our favourite colour is blue, but, coincidentally, there are a lot of great agbadas in this colour! This one stands out in particular thanks to the wonderful embroidery on the front. And this shade of blue looks great against dark skin.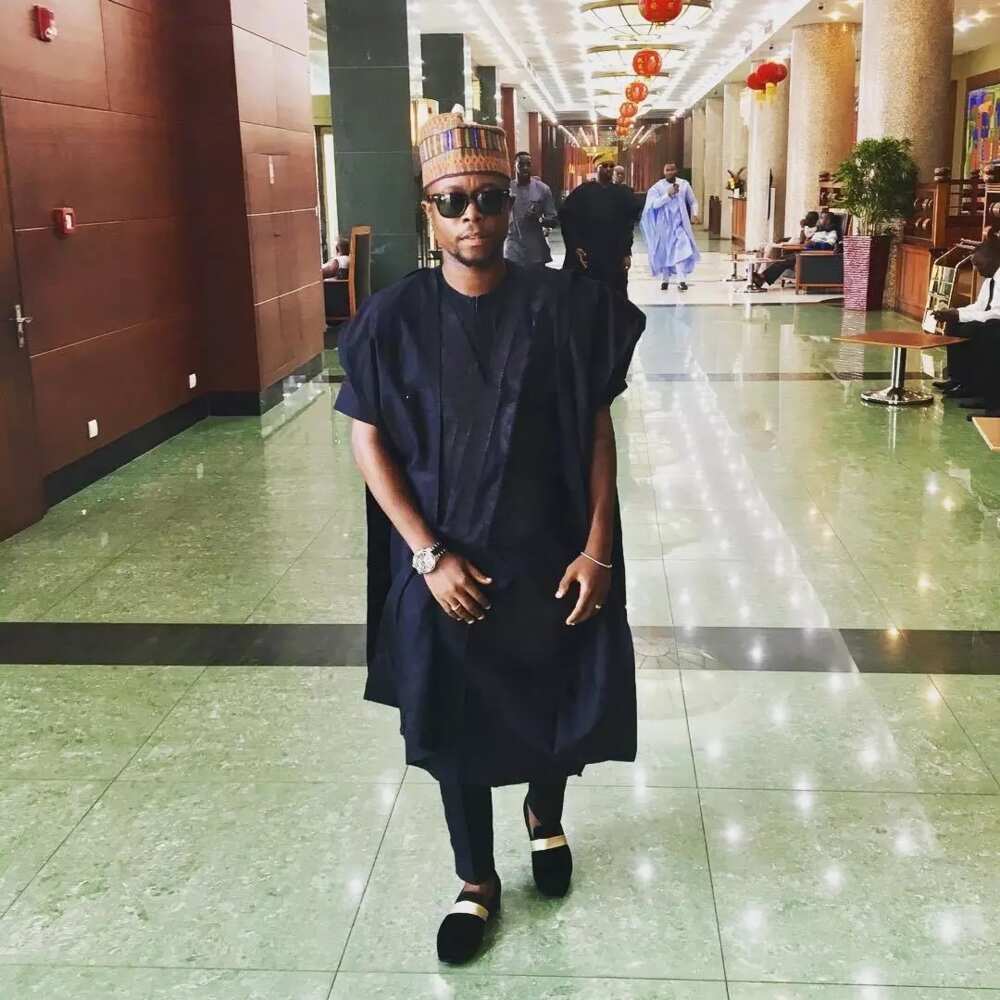 If you are a man of simple taste, then your wardrobe should contain at least one plain black agbada. It is a very simple yet dashing design that will suit anyone. If you do not want your whole outfit to be just black, you can spice it up with some gold accessories and a brightly coloured cat.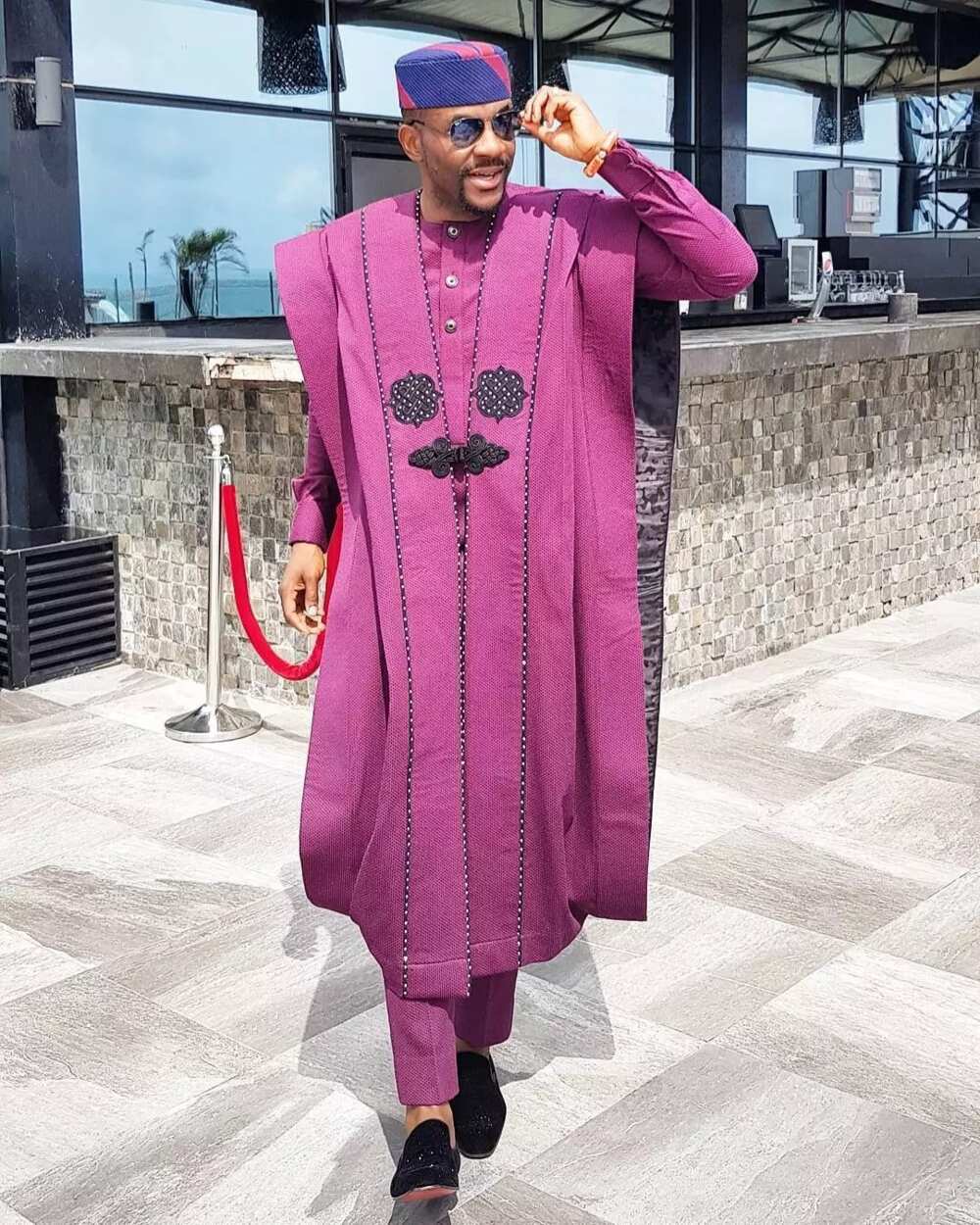 To stand out from the crowd, you need to take some fashion risks. For instance, why not try to wear a fuchsia-coloured agbada? Not only is it an unusual colour, but it also features some elements that you do not see often on agbadas, such as, for instance, lining made from a different material. Definitely consider this agbada style next time you go shopping.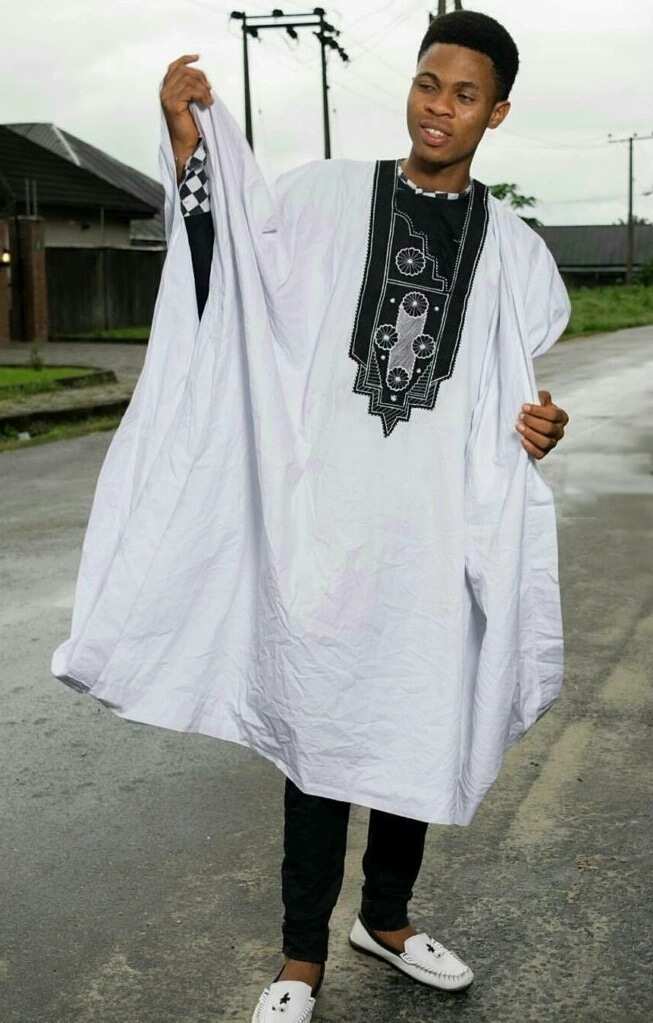 Monochrome will never go out of style, so going for a black and white agbada is always a good choice. You will not have to spend hours picking out the right accessories and clothes that go with it, as probably every person has something black and/or white in their closet.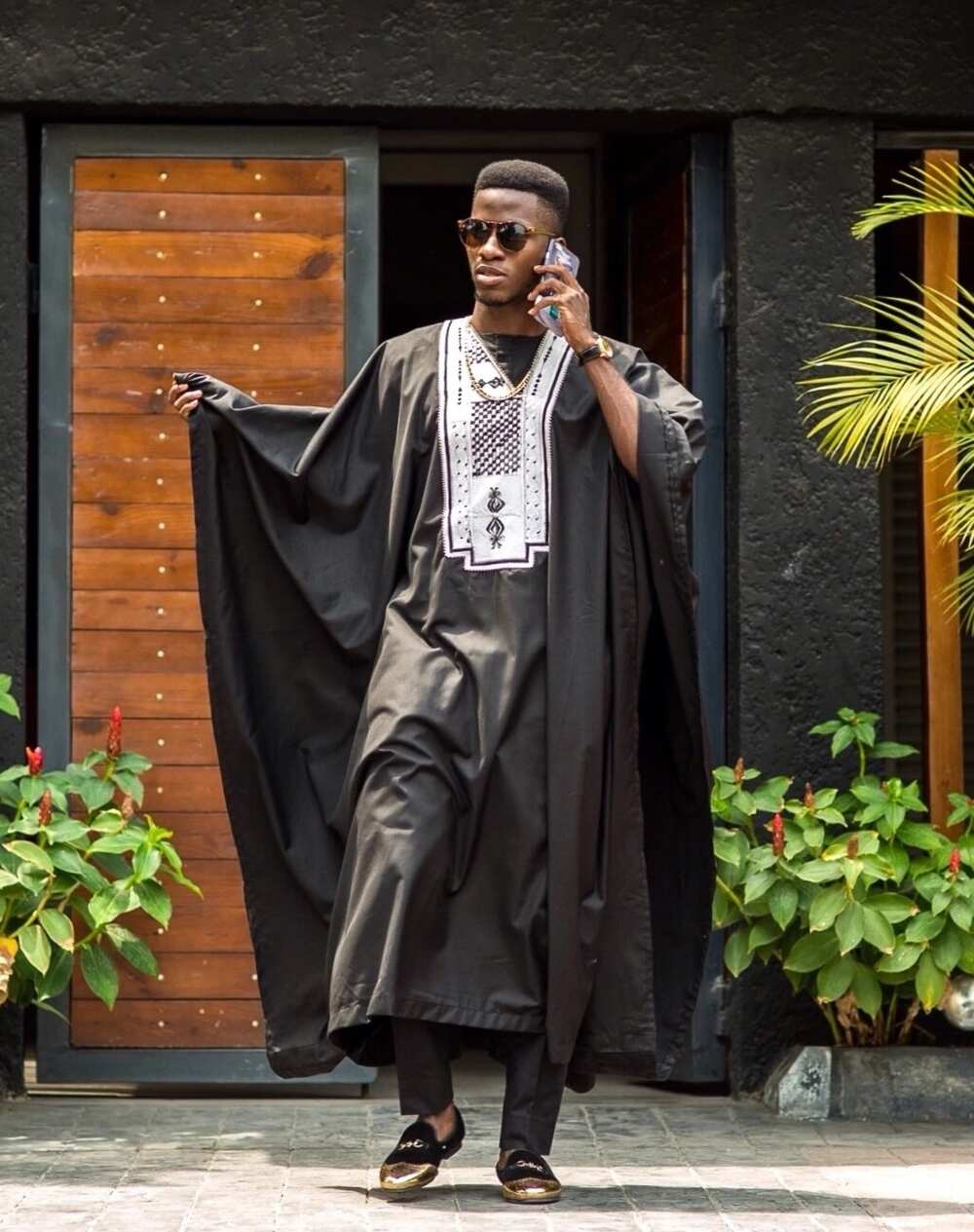 Here is another option for people in love with the black and white, only this time the colours have traded places. Once again, you cannot go wrong with a design like this. It is elegant, dapper and easy to pair with almost anything.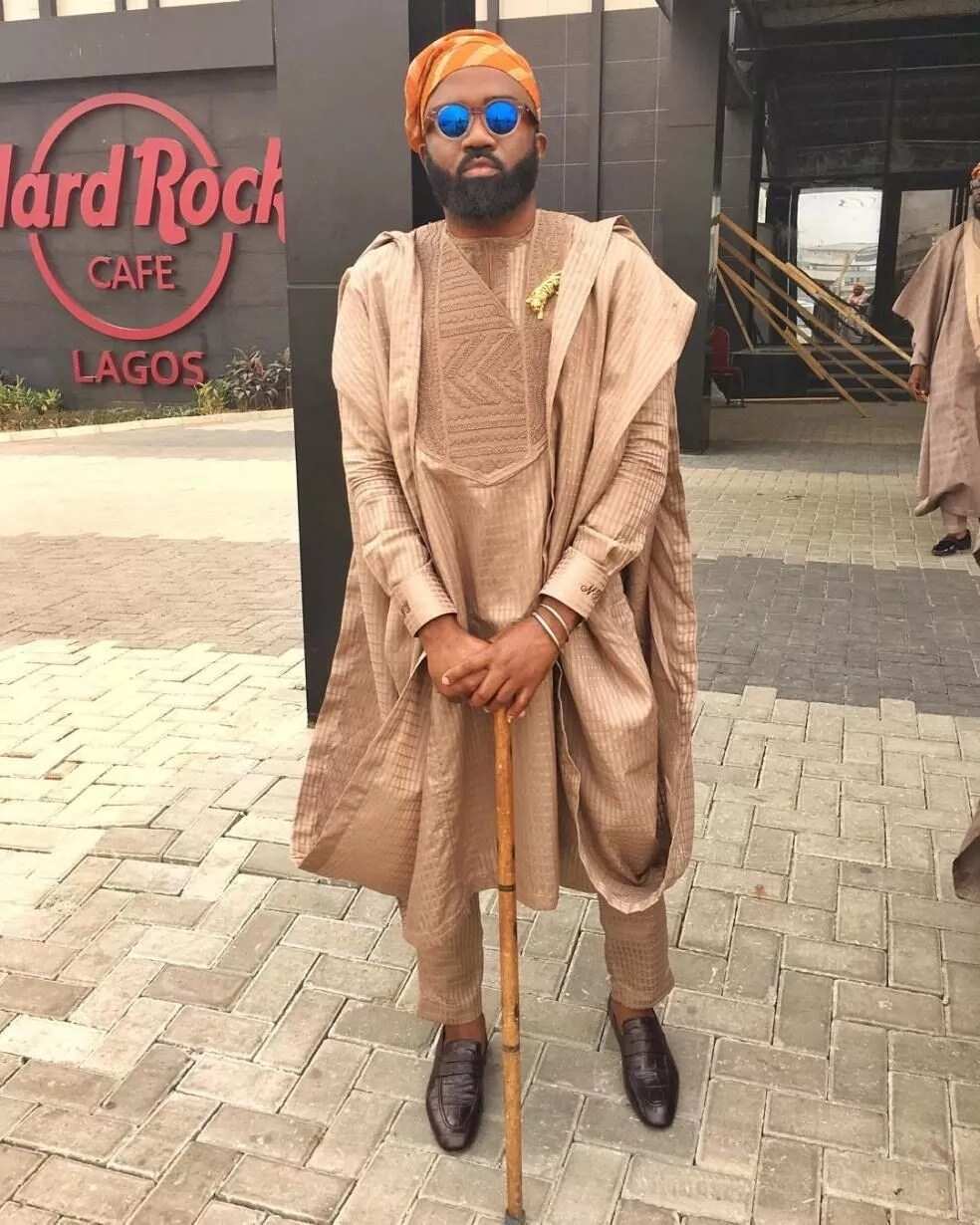 If you want to look like a million bucks, then plain agbadas will not do. You will need to dress yourself in something slick and shiny to impress everyone around you. Do not forget to add some accessories, but do not go too overboard, as you will already look pretty sparkly.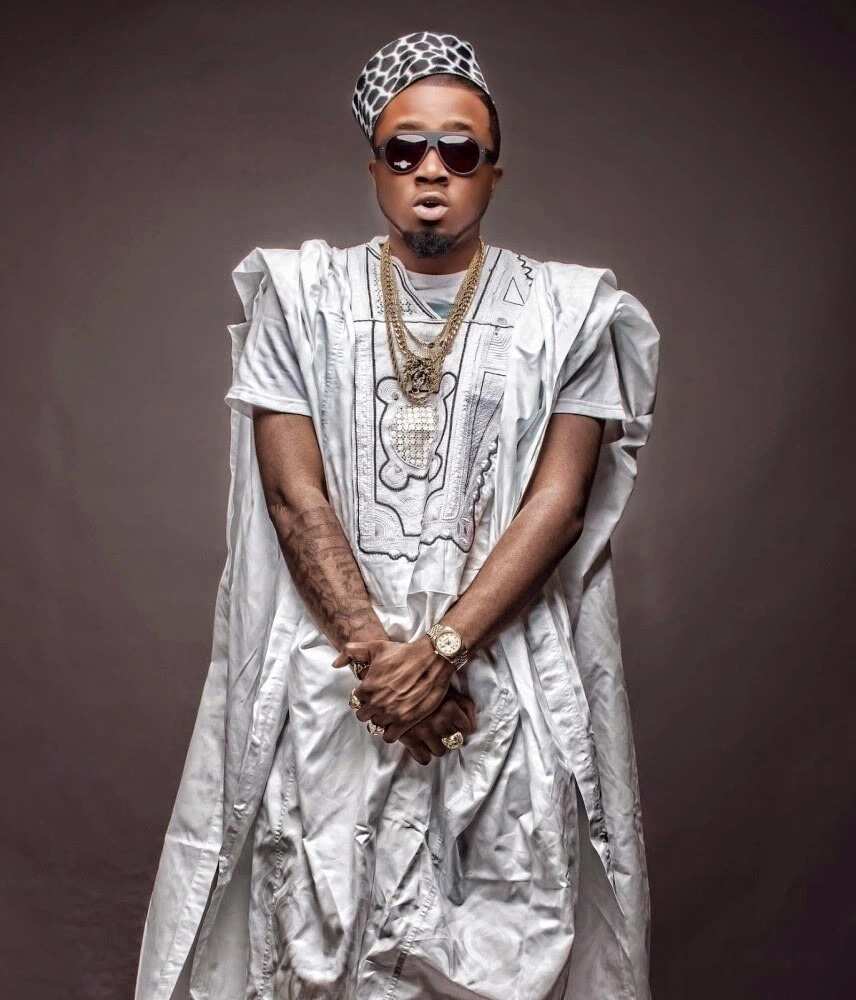 Before this, we had bronze, and now we have silver, or white, depending on how you look at it. Regardless, it will be a great choice for any official even, especially a wedding. Even though it looks good as it is, you can accessorise this agbada with some contrasting jewellery to make it even shinier.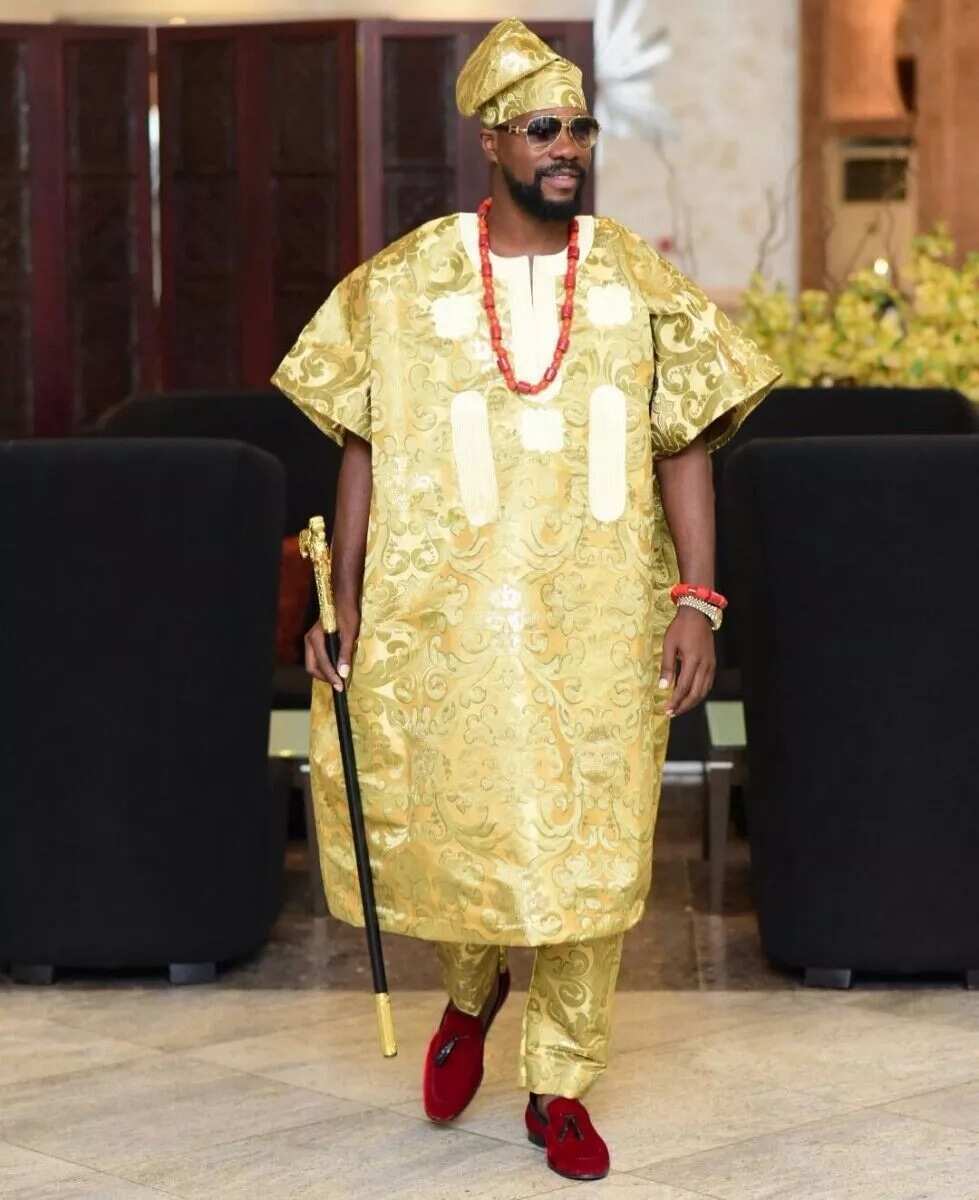 After bronze and silver, it would only make sense to feature a golden agbada. This seems like a great option for a groom, as it will attract the attention of all people in the room. As you can see from the picture, it goes great with coral accessories, which is another reason to wear this to a wedding.
Agbada for ladies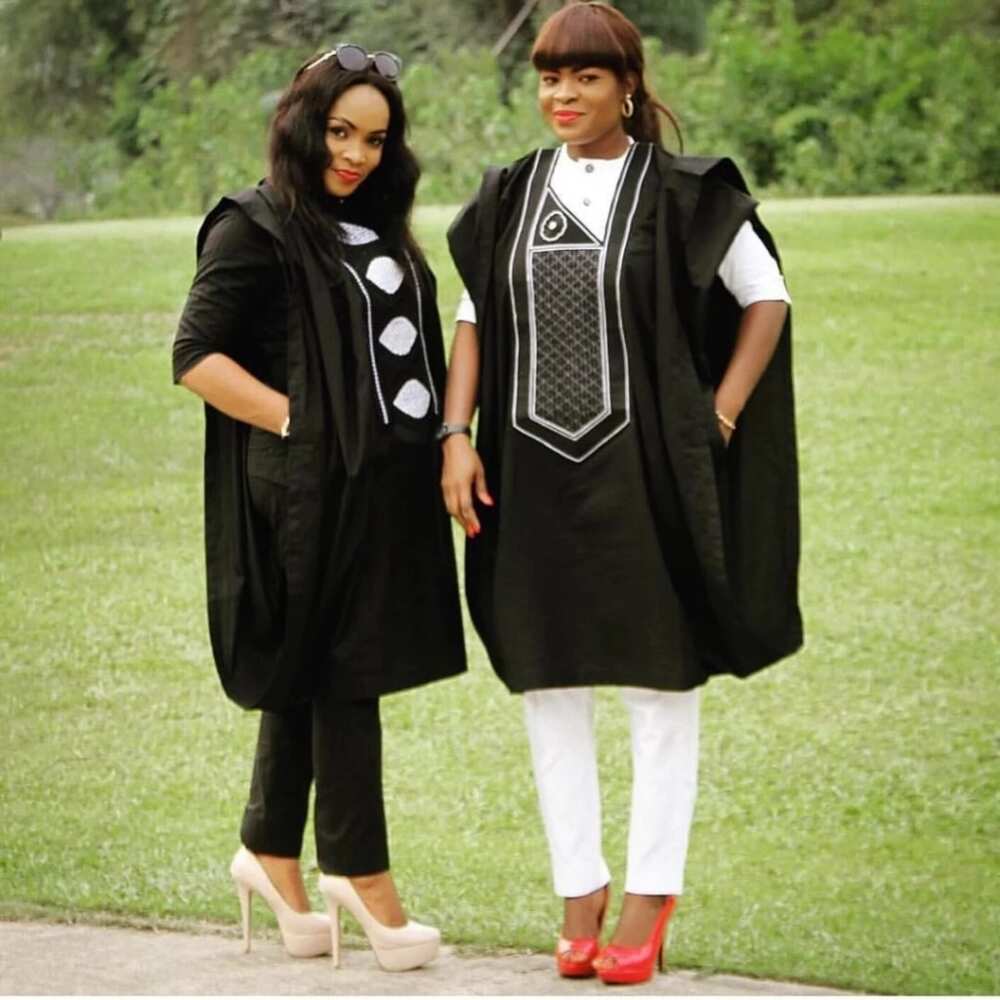 You did not think that we would forget about the ladies, did you? There are quite a lot of agbada styles out there, but we have chosen ten styles we like the most. Without further ado, here are our top picks of agbada styles for women.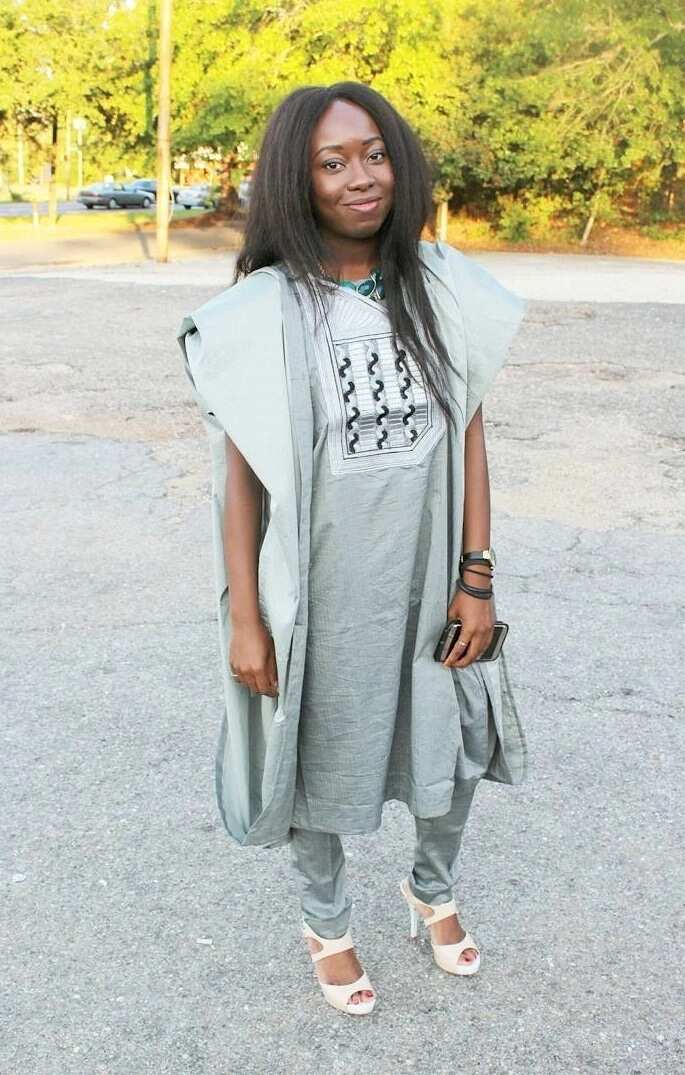 READ ALSO: Nigerian traditional maternity dresses - Best designs
To open this category, we have this grey/silver agbada with an unusual embroidery on the chest. Even though it is not the most vibrant style out there, it still looks very elegant and beautiful, making it a perfect option for a serious official event.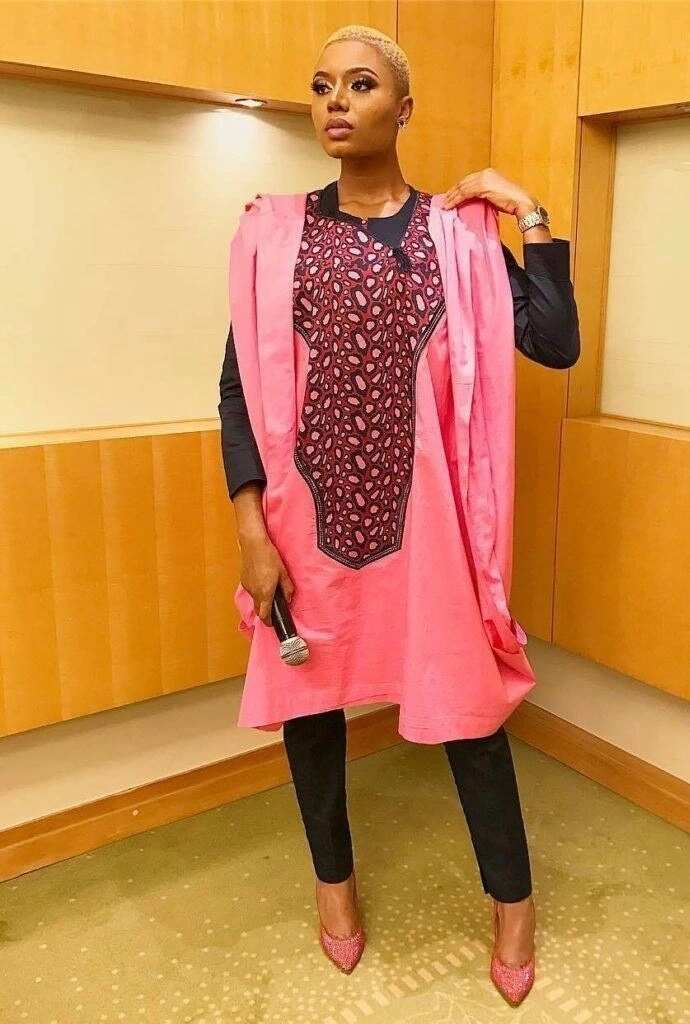 A bright contrast to our previous pick, there is this hot pink agbada with something that seems like leopard print on the front. With this outfit, you will be noticed from afar, so you should choose this if you plan to appear on stage or just want all eyes to be on you.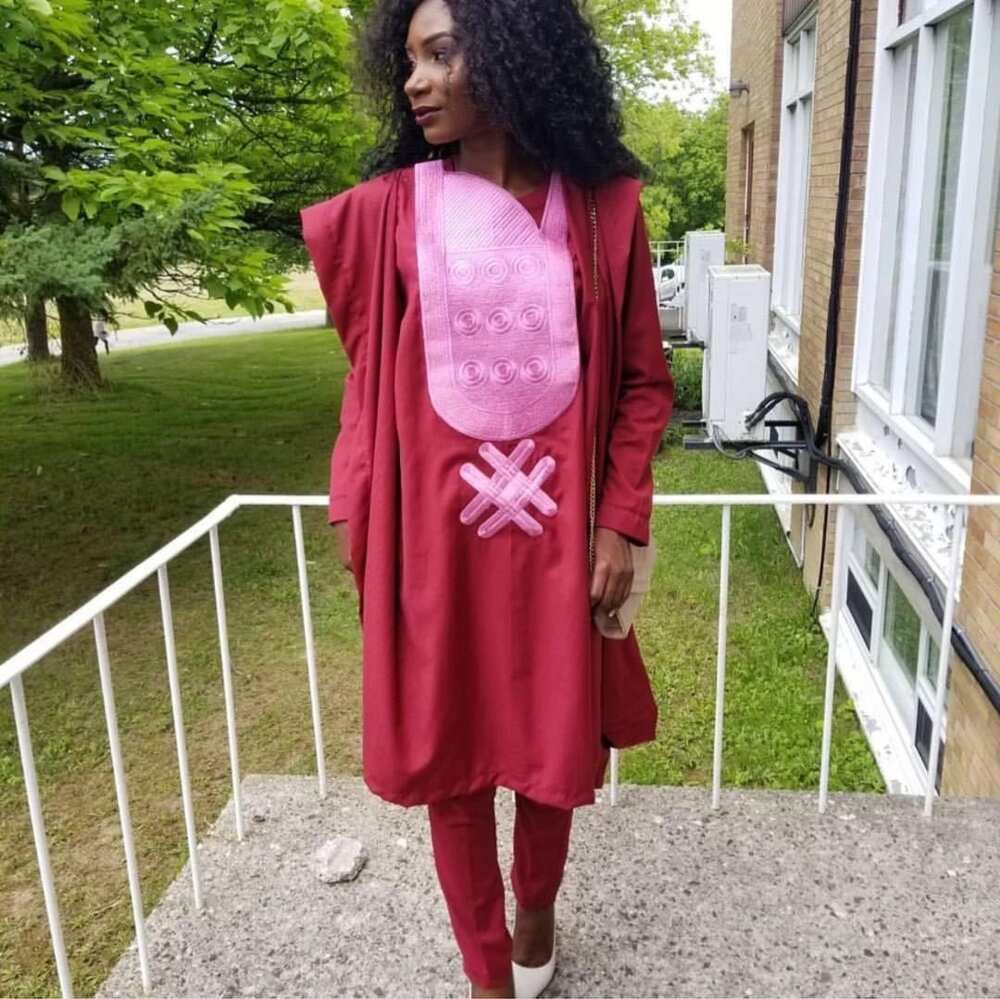 If hot pink is not your favourite colour, then try this carmine agbada with baby pink embroidery instead. With this outfit, you will be able to fit in wherever you want to and still stand out from the crowd. The beauty of this particular style is that it is beautiful enough on its own, so it does not require heavy accessorising.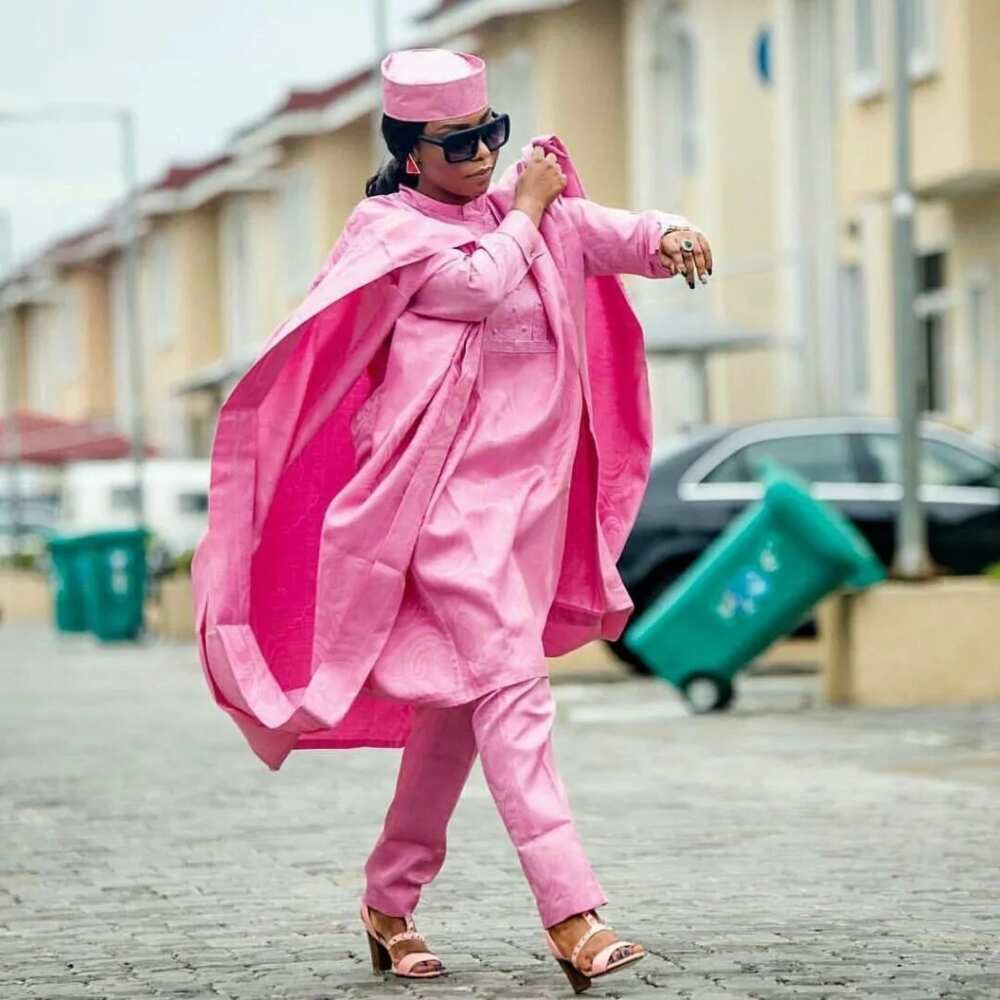 You thought we were out of pink agbadas? Well, you were wrong, as here is another one for your consideration. This one has a classic shape, but its colour is quite unusual. So you look like a boss while wearing the pinkiest pink you can imagine.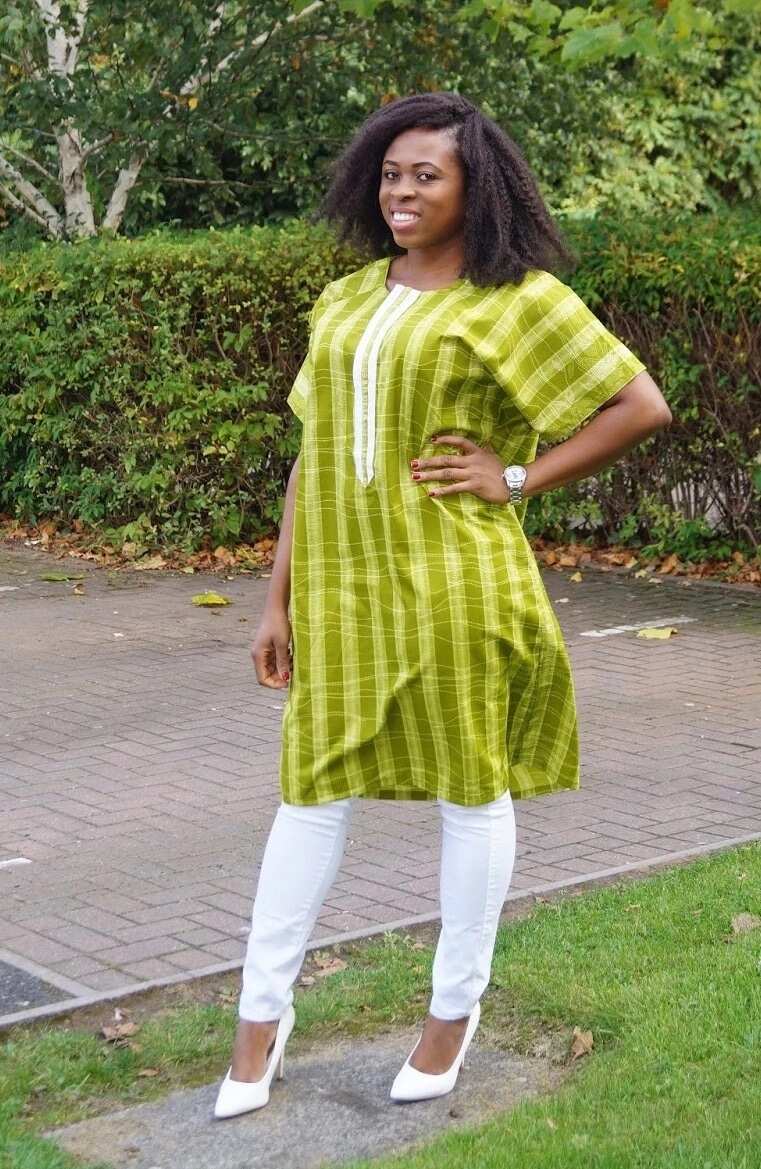 Green is always a great choice for an agbada, as can be seen from this example. What makes it even more exciting is the symmetrical vertical stripes combined with distorted horizontal lines that are somewhat reminiscent of the waves. This style is simple enough to be worn to any occasion without it looking out of place.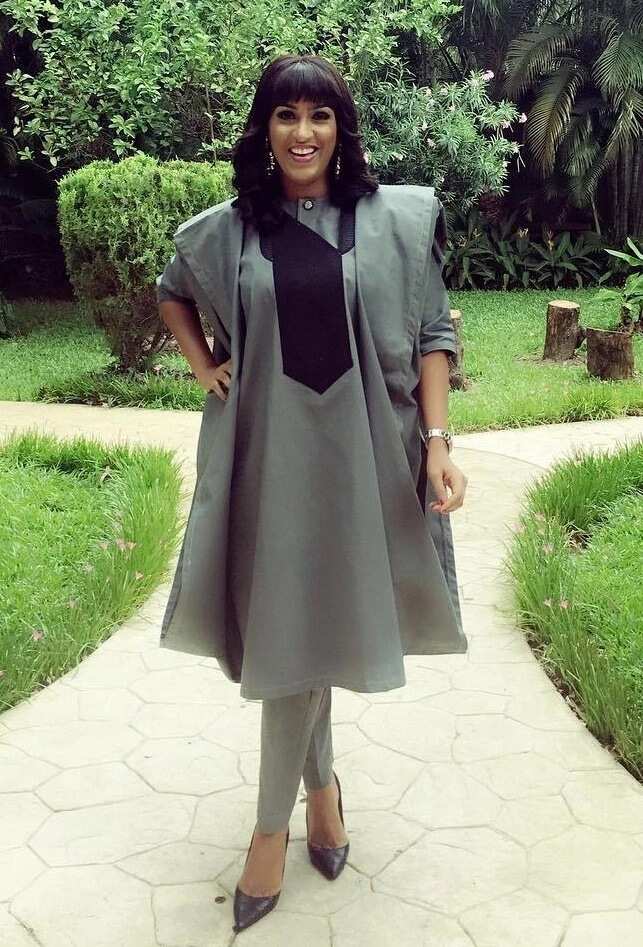 Here is the beautiful Juliet Ibrahim rocking her gorgeous grey agbada. Even though there is nothing especially unusual about it, it still looks very stylish. As long as it sits properly on you, this style of agbada should work great for any body shape and height.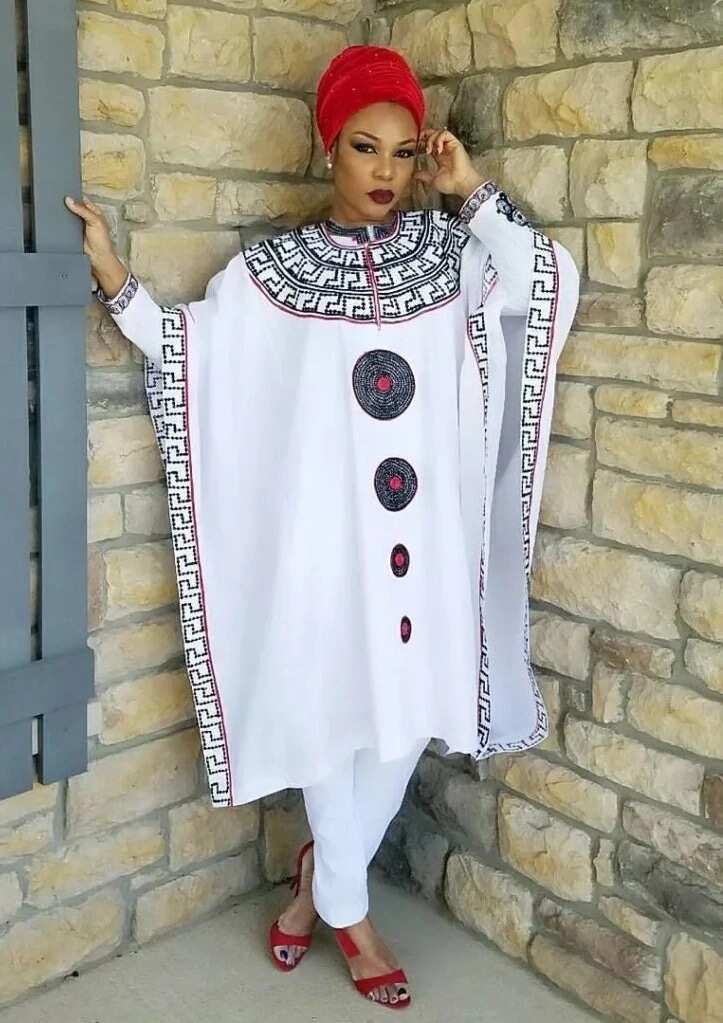 Here we have a slightly less usual take on agbadas. Not only is it cut in a different way than the rest of the agbadas on this list, but it also features patterns you do not often see on clothes like this. So if you want to be unique, consider this outfit.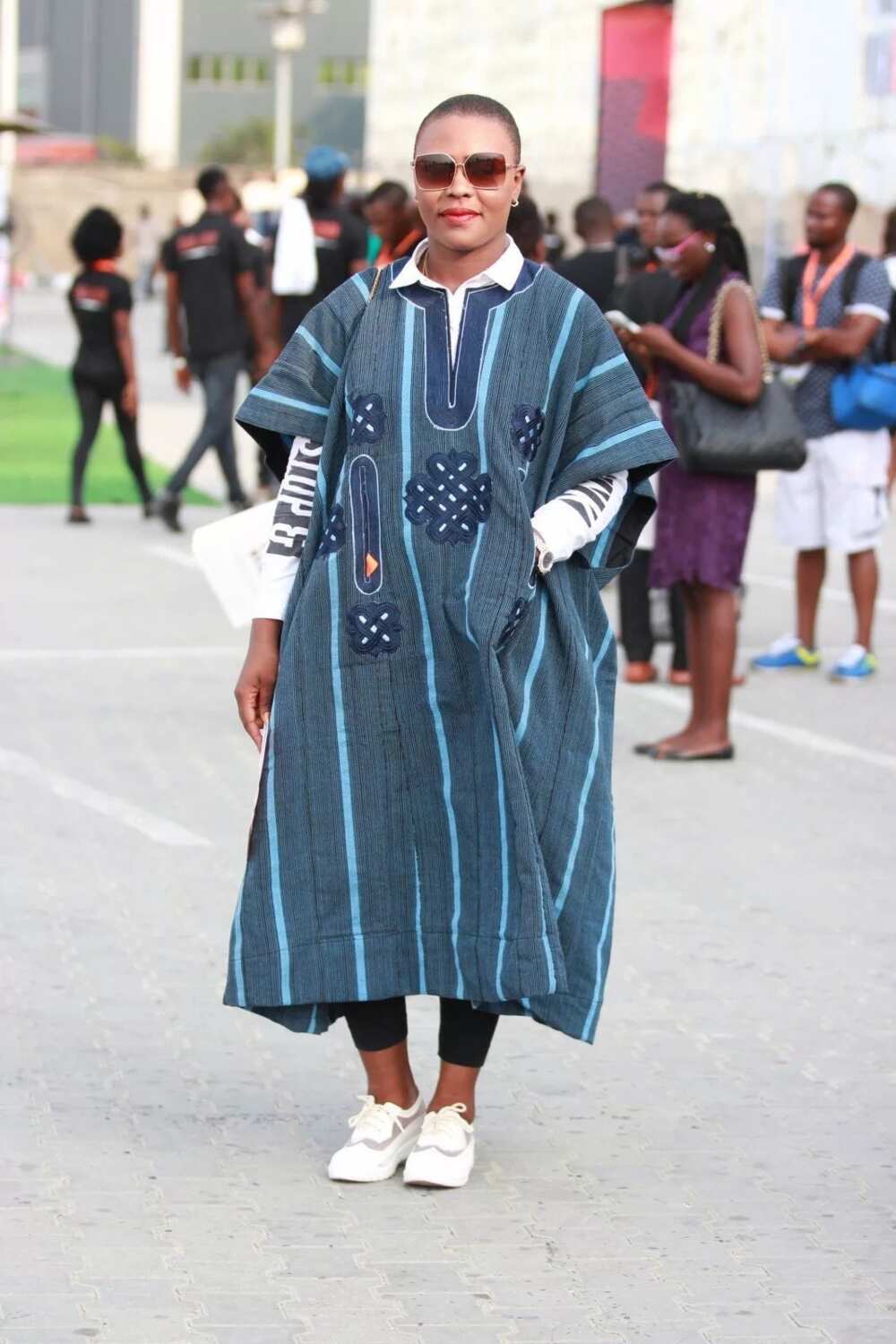 If you are a busy woman who is always on the go, this agbada with conveniently placed pockets should become a part of your wardrobe. Apart from being quite functional and cosy, it looks very stylish, too. It also looks informal enough to be worn for a regular walk around the block.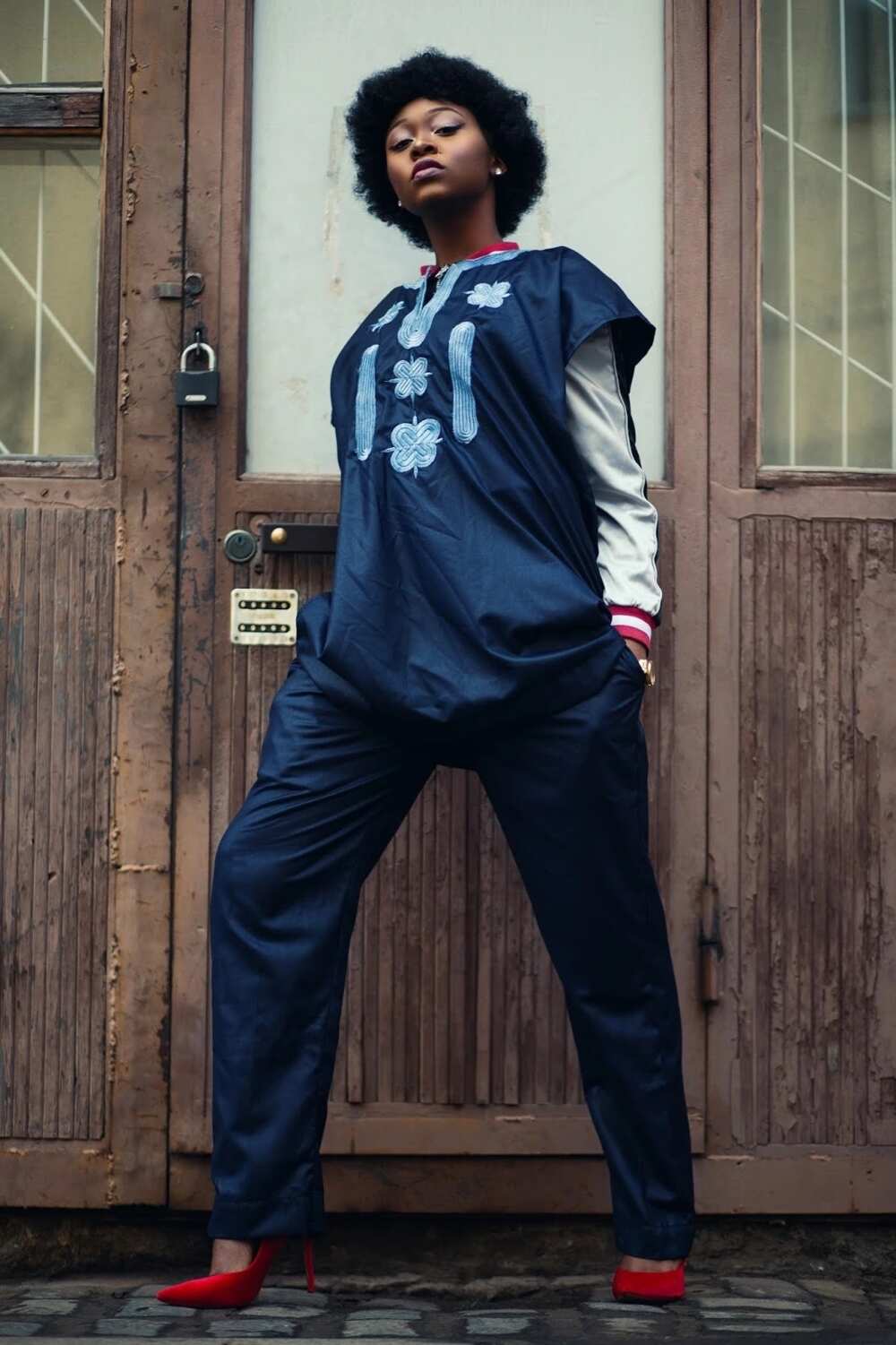 Looking for a shorter agbada? Then this would be a great choice for you. Its short cut will not constrict any of your movements, so that you can go about your day in your regular manner. The deep blue colour looks great pretty much on anyone, so that is also a big plus.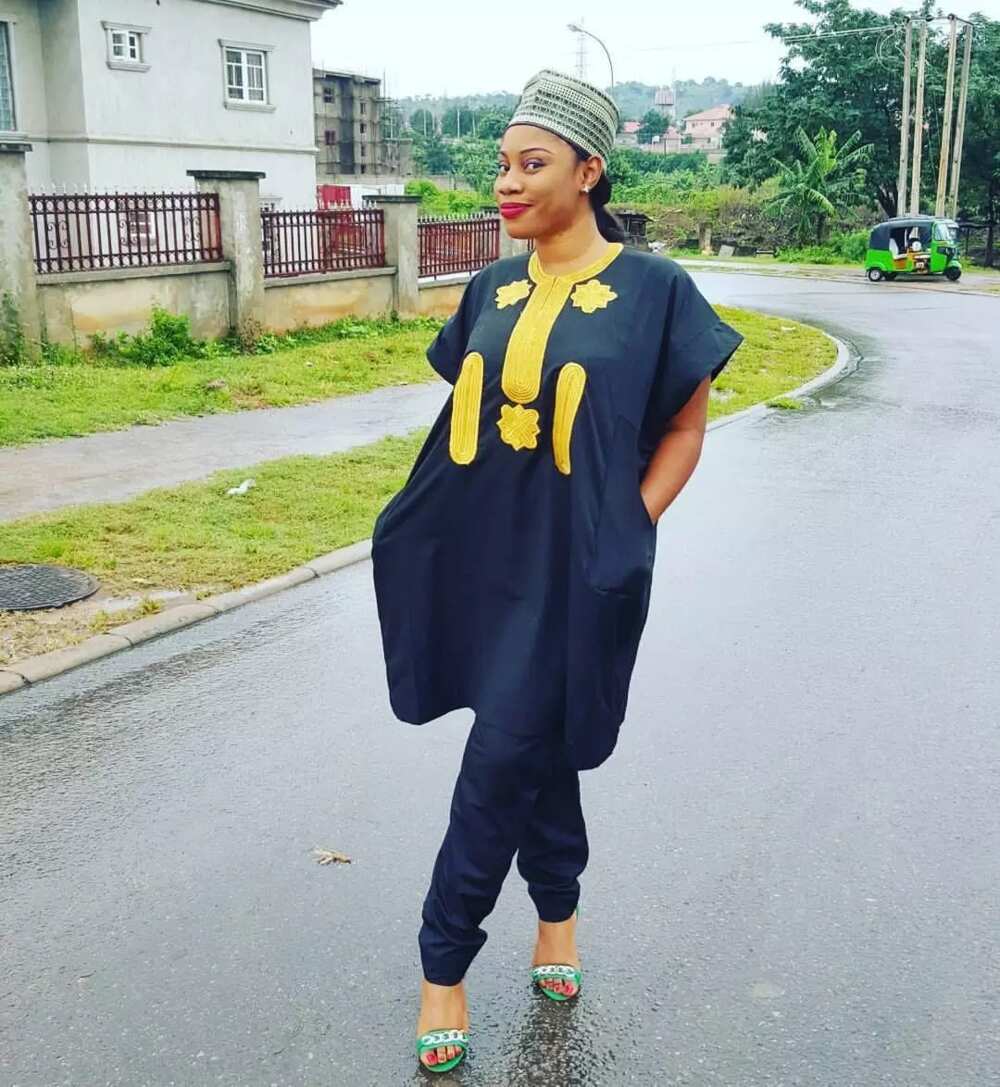 Last, but not least, here is a lovely black agbada with vibrant yellow embroidered elements. You can wear this anywhere you like and make use of those convenient pockets (especially if you, like us, have no idea what to do with your hands).
That is it for our overview of best male and female agbada styles of this year. Have you found something you like? Would you wear anything from our list? Let us know in those comments! We absolutely love reading them.
READ ALSO: Nigerian native wear designs for men
Source: Legit.ng