Jeans gown styles for ladies in 2019
Everyone has heard about jeans gown styles. Although, a lot of people don't actually understand it and think that it's an old-fashioned trend. If you are one of such people, we are going to do our best to prove you wrong.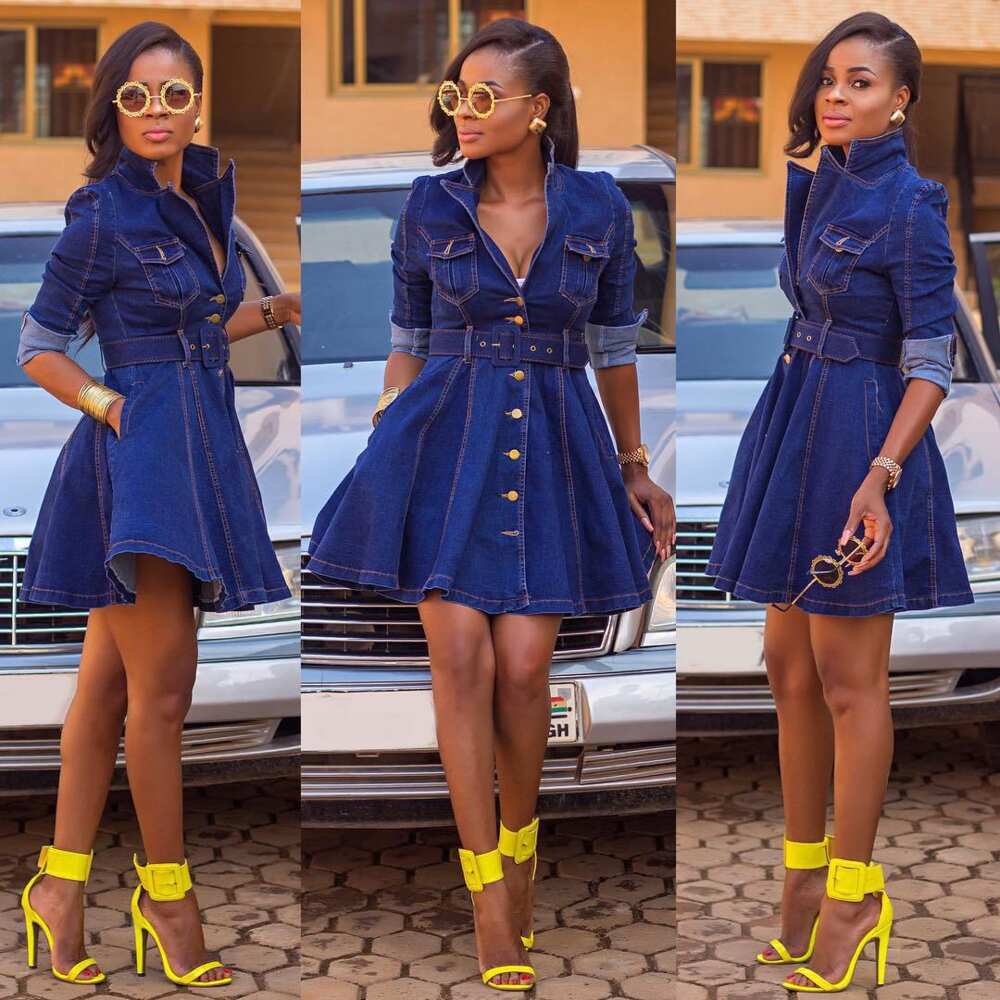 Do you think that the latest jeans gown styles in Nigeria are out of fashion nowadays? If so, it means you don't know all the details and all the aspects on how to wear jeans gown. And today, we will try to change your mind.
Top jeans gown styles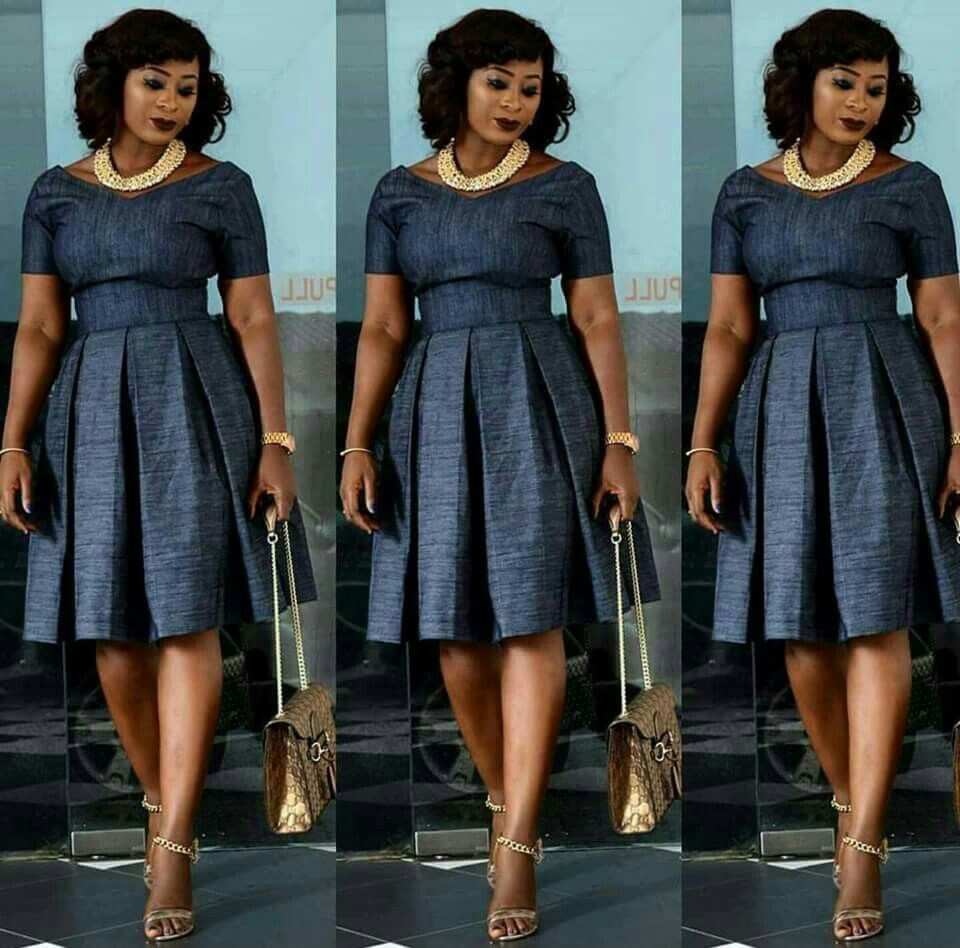 Denim dress is the best choice for every woman to wear everyday. The classic variant is blue or light blue denim gown. But today, it is possible to find a lot of variations, for example any other color or prints, like floral or animal prints. The most important thing about jean dress is that you are able to add some details to it and get unique dress, which nobody else has.
Denim dresses create a perfect casual look, which deserves our attention. Let's take a look at some casual classic variations of jean gown styles.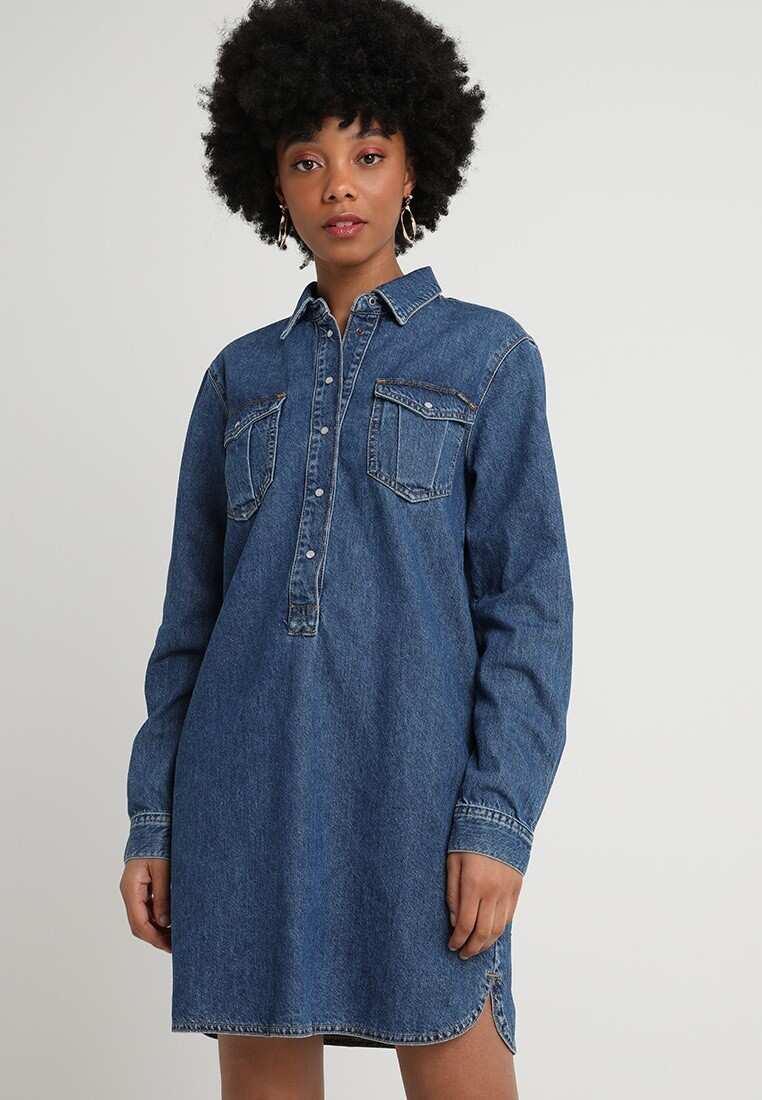 This is a very typical classic denim dress. It has middle length, classic blue jeans color and "shirt-form" on the top. It may seem boring for someone, but still, there is nothing that stays longer than classics. And when all the red, printed dresses will lay on the shelves without any kind of use, such classic blue jean gown will always be in use even if it's already 5, 10 or 20 years old.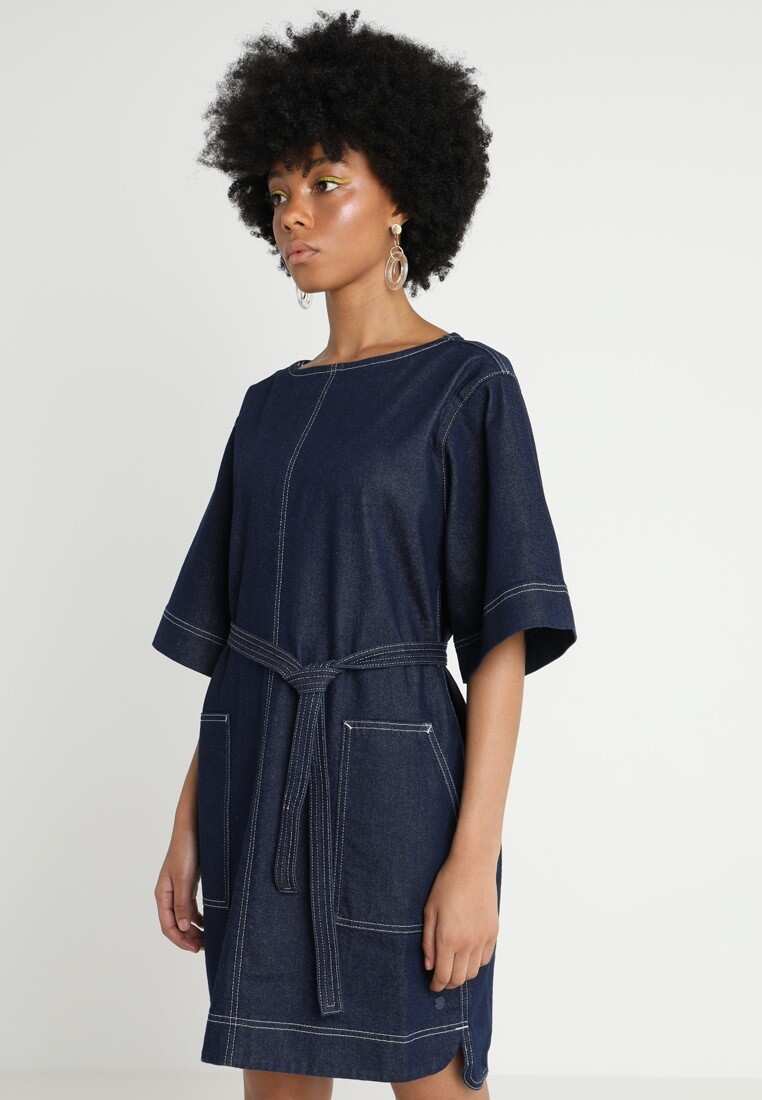 One more classic option for you. Although, you can not deny that this type of dress is not as "usual" as the first one. Darker color fits better for any type of skin, hair and body form. Middle length is classic as well. And when you use the belt, it adds some charm to your general image and looks more stylish. And that's exactly that aim, which all of us dream to achieve.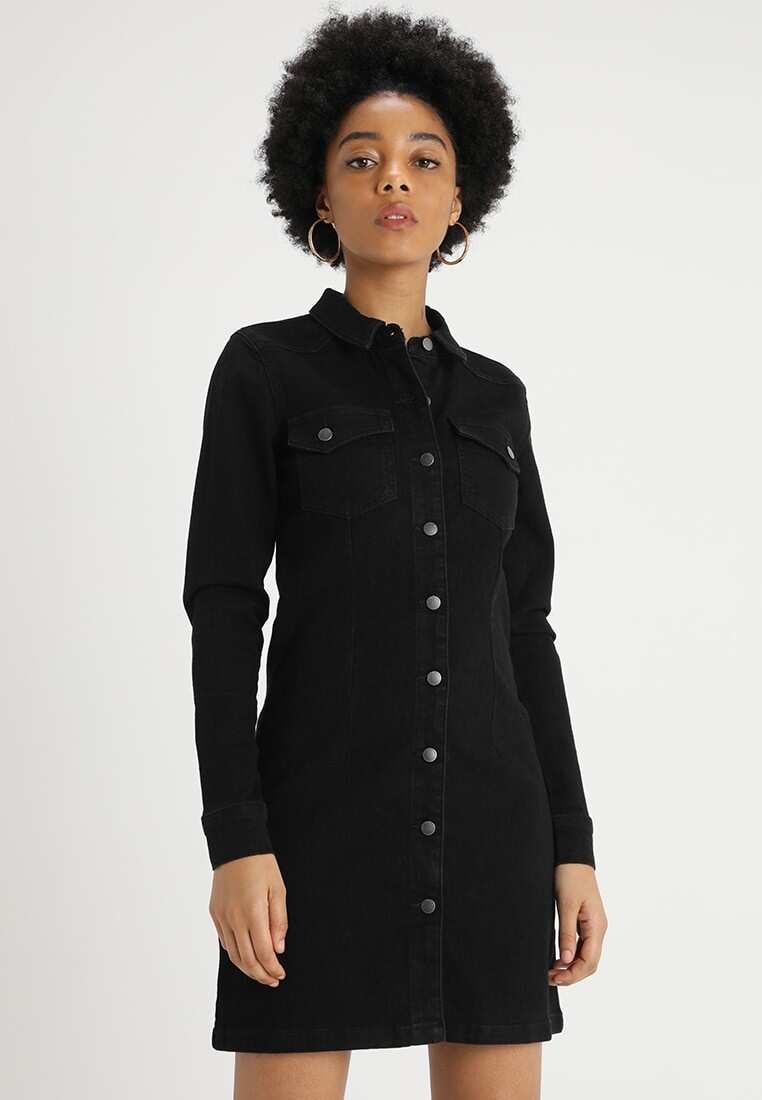 READ ALSO: Chiffon kimono styles in Nigeria for you to wear in 2019
Of course, there is no way to forget about black color. When we are talking about classics, black is one of the first synonyms to it. Black color always looks very charming, as a plus, it fits everyone. If you can not choose the color you would like to wear, you should always choose black one. As for the dress itself, classic does not need explanation. And in our case, there is a double classic due to the color.
Jeans gown styles with ankara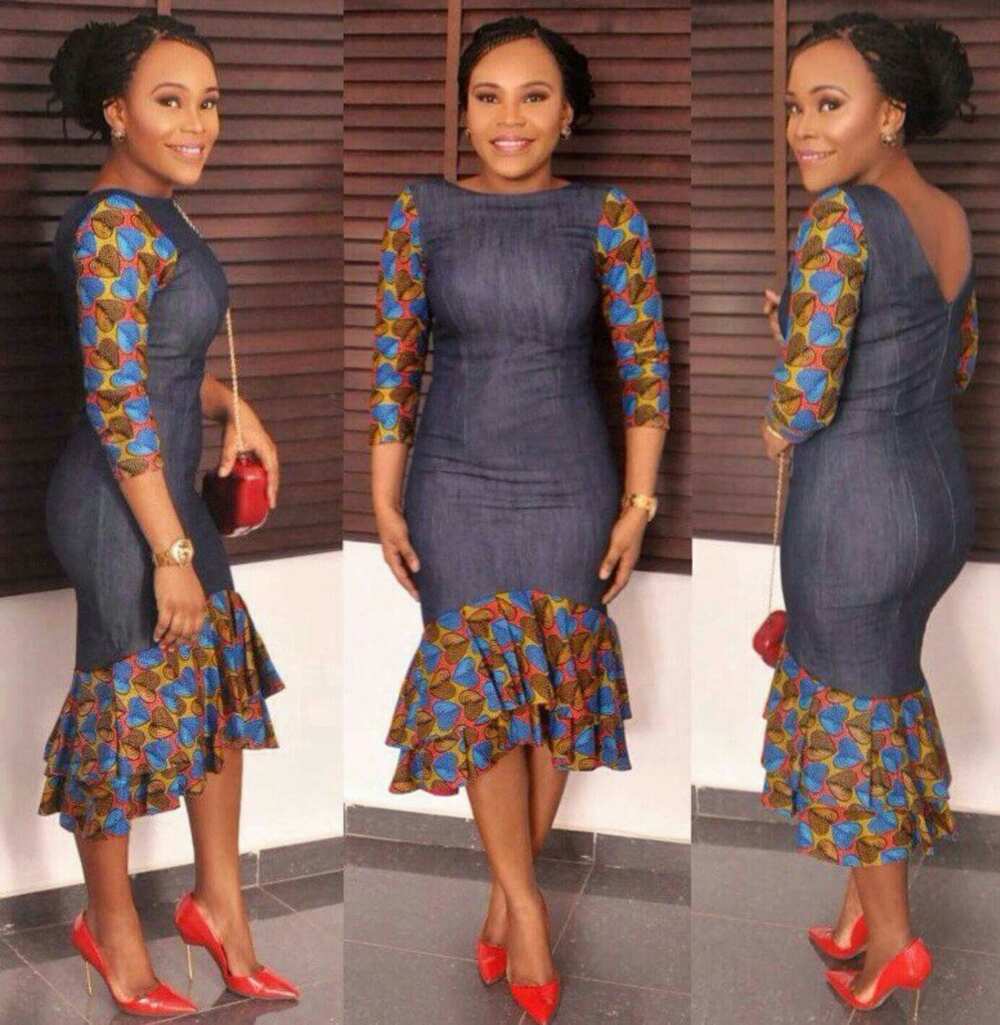 If the classics is not for you and you prefer some brightness in your outfits, this part of an article is for you. Here we are going to see some examples of denim dressed with ankara.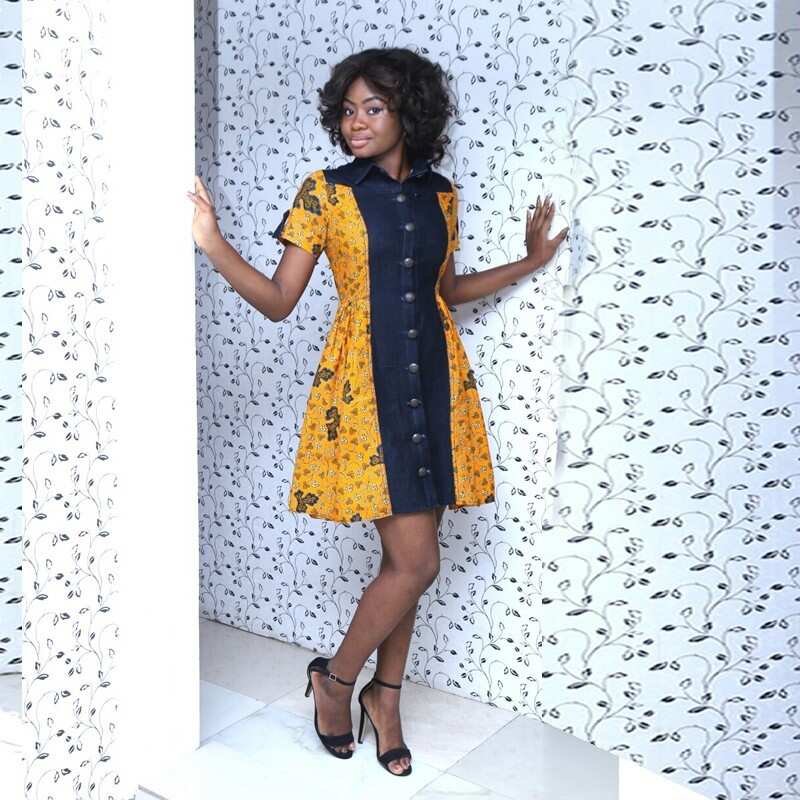 Adding some color can make any kind of apparel look awesome. In our case, yellow color did not change the style itself so much, but the brightness and uniqueness of your jean gown with help you to get a lot of compliments.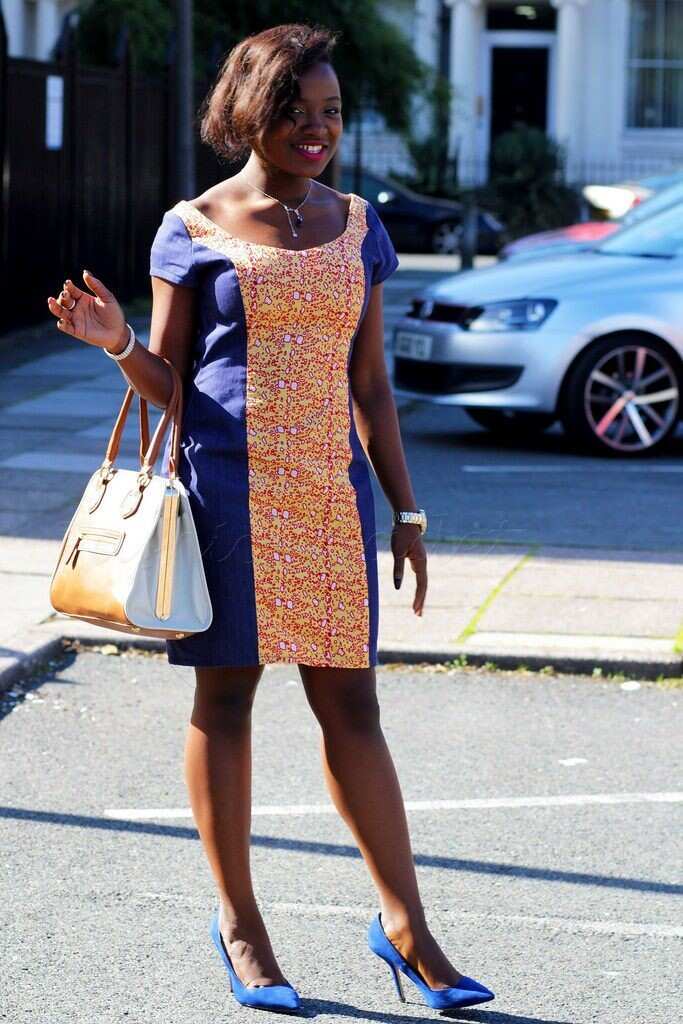 In case you need to choose the outfit for university or the office, we have a solution for you. If you are tired of the uniform, you will like this idea. Of course, we can not change the rules in your office, but when it comes to office apparel, all you should do is to follow the shape of your dress, which is allowed at your working place. But as for the color and accessories, you are usually free to choose whatever you like. Adding some nice-looking shoes and a beautiful bag will be a great decision.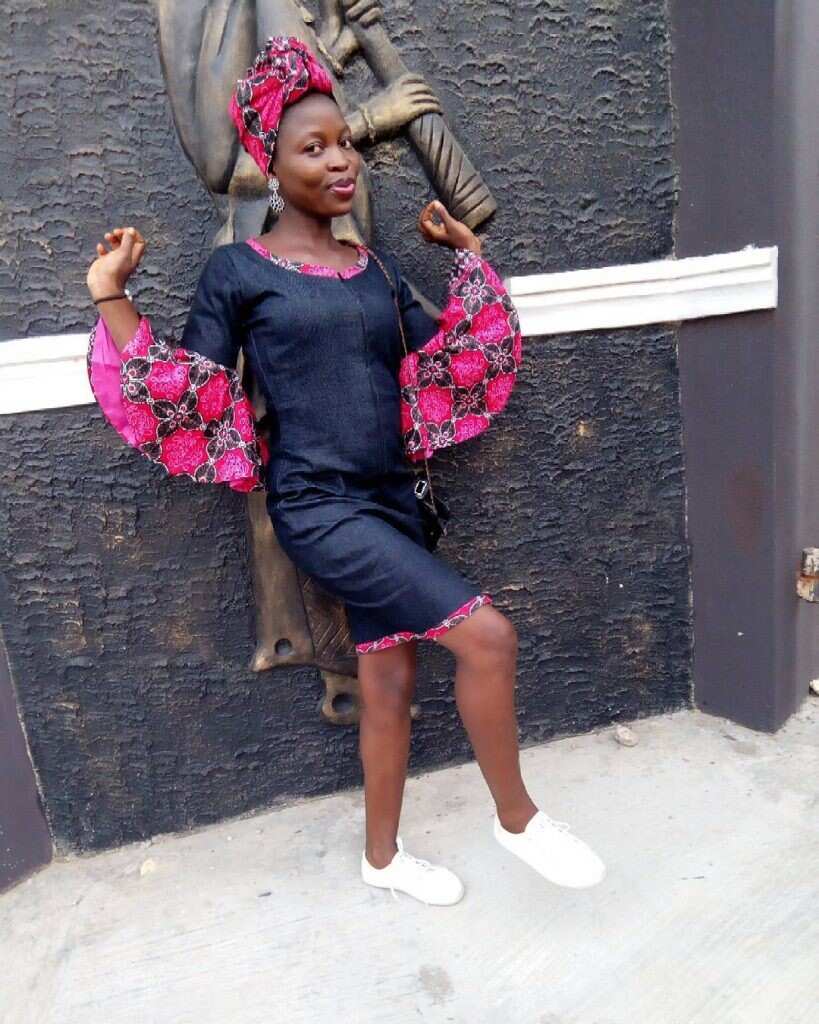 This picture shows that it's possible to use denim dresses not only as casual apparel, but you can wear it for some special occasions as well. The main idea in this style is to add some Ankara patches design in some parts of your dress, so that it does not change the structure much, but still add some glamorous details, as in our case, these details are sleeves. Add some accessories like a head or a bag.
We hope that you've got some inspiration for your style and if you thought that denim gown styles are out of fashion, we've proven you the opposite.
READ ALSO: Beach dresses 2018-2019
Source: Legit.ng