Best ideas for Ankara tops and jackets 2018
We can't get enough of Ankara new trendy tops and jackets. Ankara jackets can be cute and simple but at the same time beautiful and unforgettable. The tops are full of colours and their special designs make Ankara tops worth buying. Find out more about which styles are hot this season. Top styles of Ankara tops and jackets in 2018 are gathered here for you.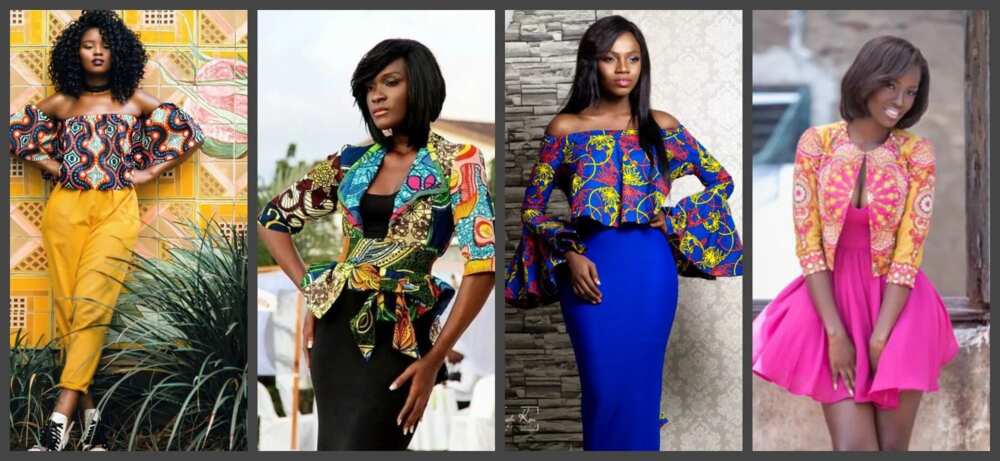 Trendy Ankara fabric
Ankara fabric is known as the most popular and trendy fabric in the whole Africa. Ankara fabric is now used for jackets, tops, dresses, trousers, shorts, blazers, and daily clothing. We can even say that it is used in all existing outfits and for can be worn for a lot of different events.
Ankara suits every occasion and you can look amazing in it. These days, Ankara fabrics have taken the leading position when compared to other fabrics. It means that this fabric is the most favorite for all fashion-lovers. Ankara top and jackets' styles are so diverse, they suit everyone's taste. Let's take a look at the trendy Ankara jackets and tops together. Inspiration is guaranteed!
READ ALSO: Latest fashion styles in Nigeria 2017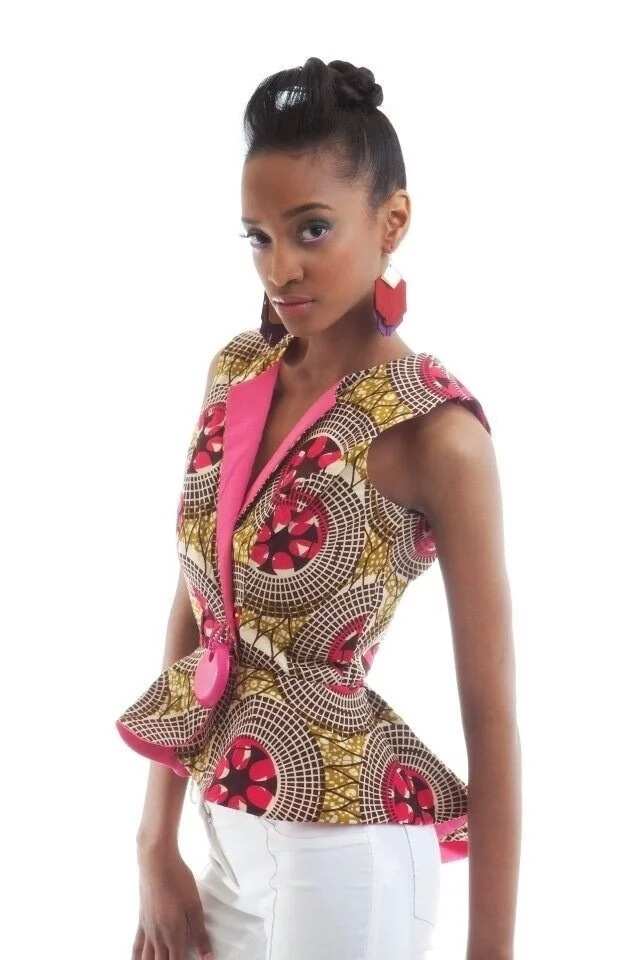 Ankara tops and jackets are "must buy" in 2018
In 2017/2018 season, Ankara tops with peplum shape were extremely popular among all fans of Ankara tops styles. This type of top adds shape and form to your body. It doesn't matter if you are tall or short, chubby or fit, trendy styles made with Ankara suit every girl's taste.
There is no doubt that Ankara peplum tops are still very popular. They have been in trend since 2013, and now everybody wants to have one or two of such tops. They are stylish, posh, and very stunning and go well with skinny jeans, shorts, mini skirts, pencil skirts, and skater skirts. You don't even need to worry too much about finding the right shoes for your Ankara fabric cloth, high-heels or flats work equally well.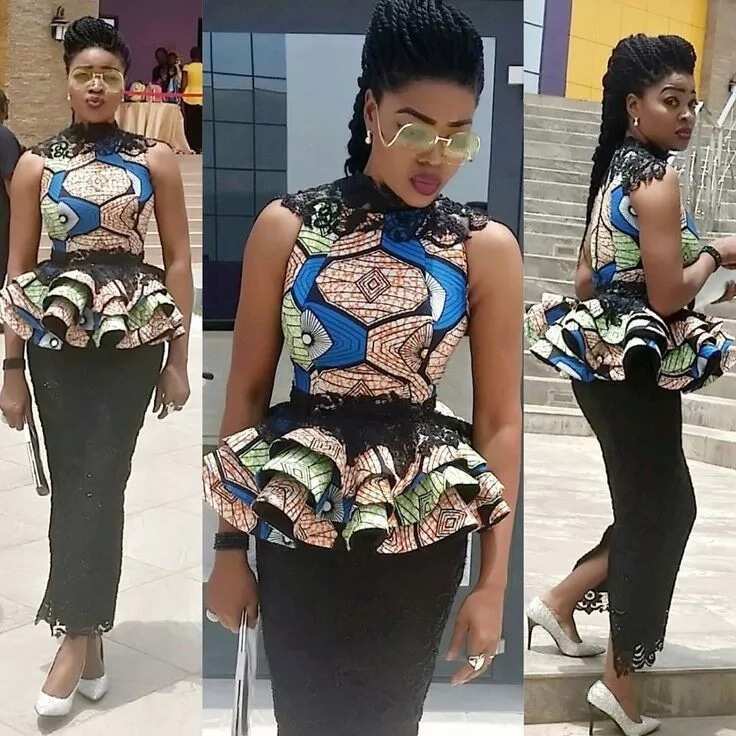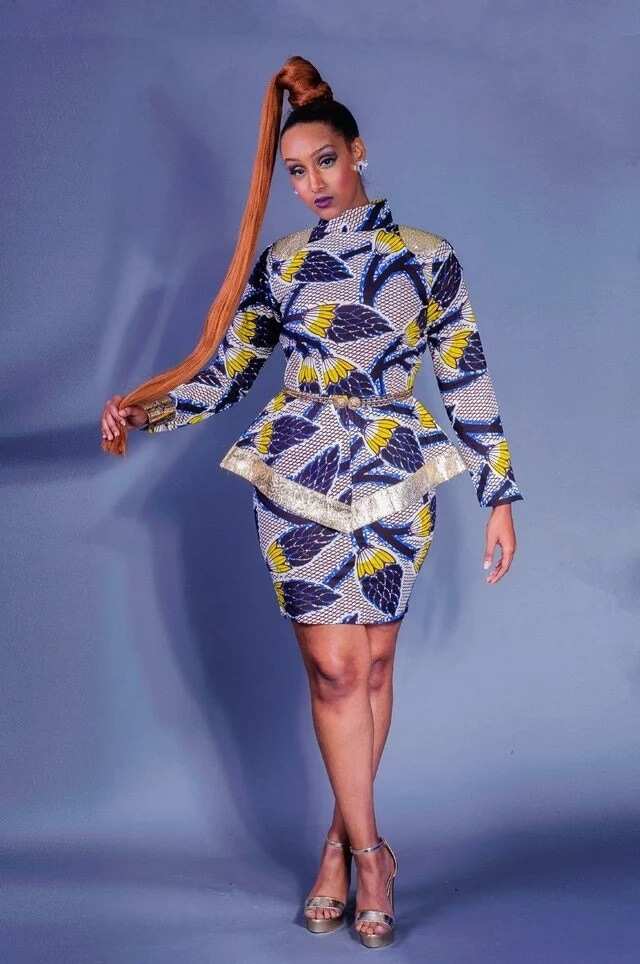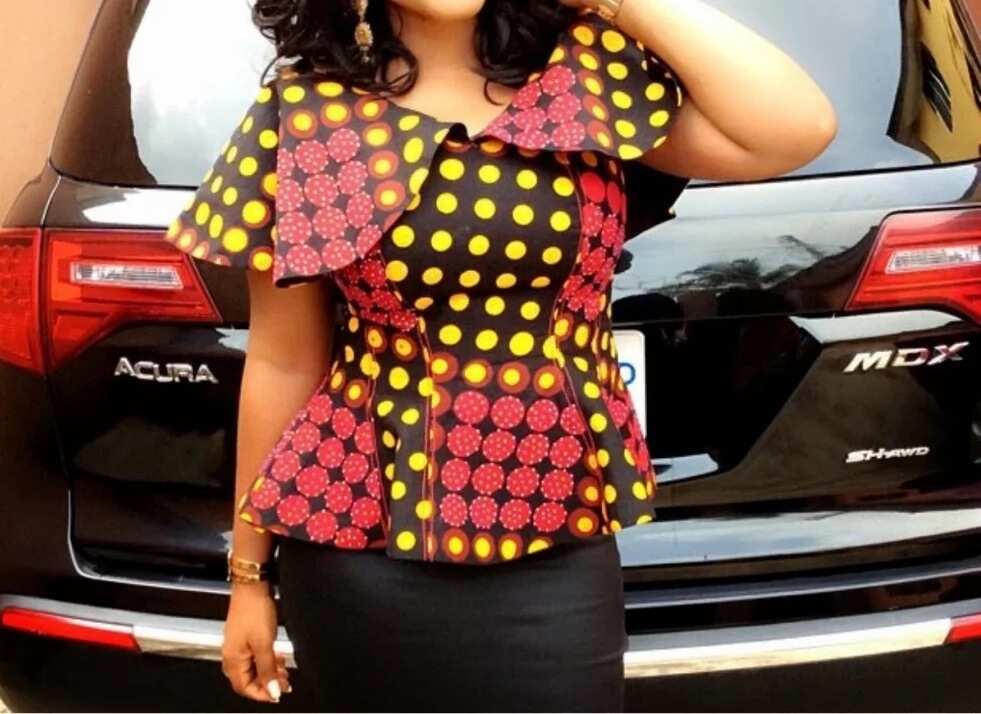 Ankara crop tops are also still at the peak of popularity and deserve attention.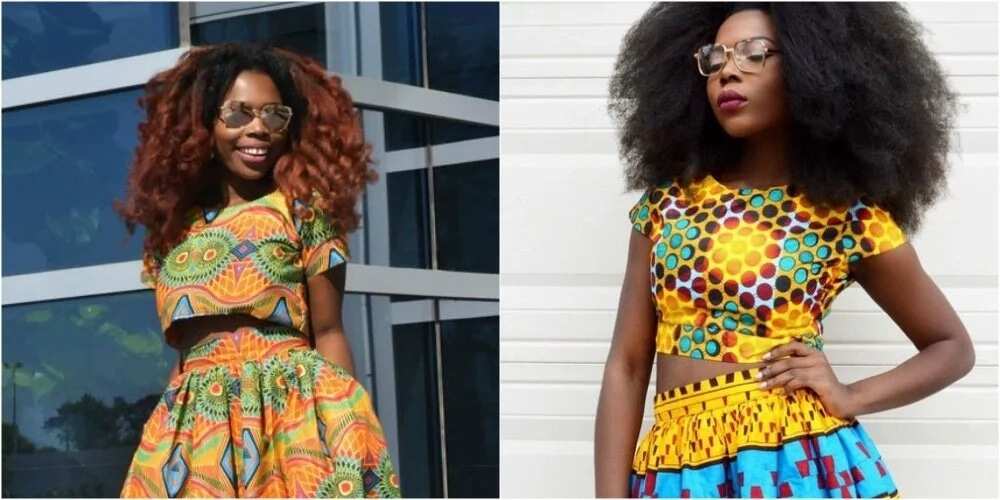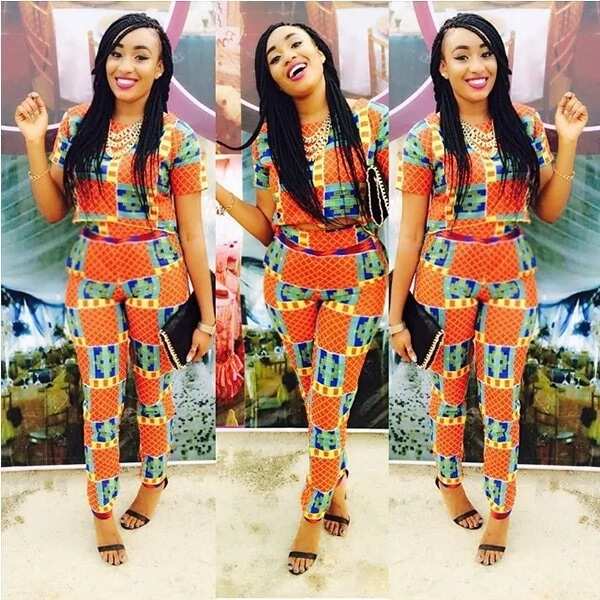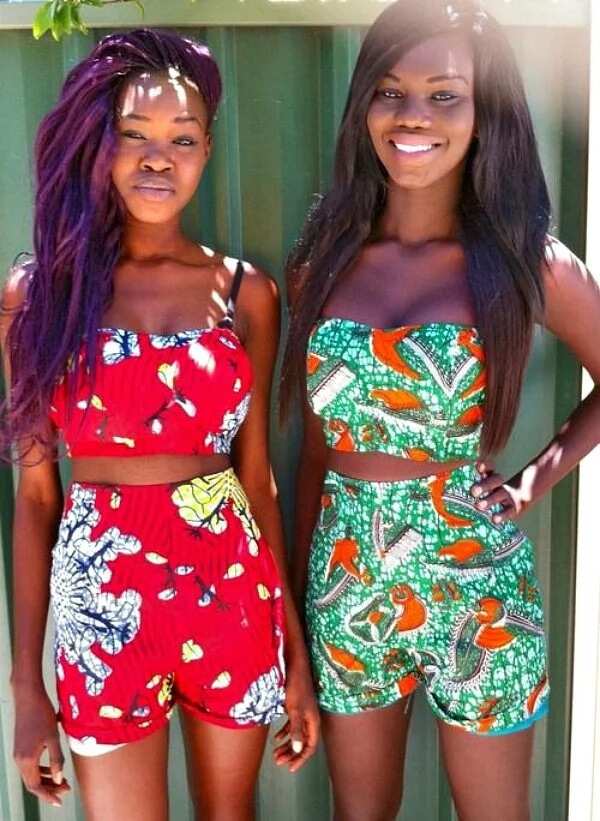 These latest styles and designs will make you slimmer and freshen your look.
Let's look at what kind of jackets can you find inn trend today. There are three main types of jackets this year. First, we have the Bomber jacket. This kind of jacket makes every look extraordinary and stunning.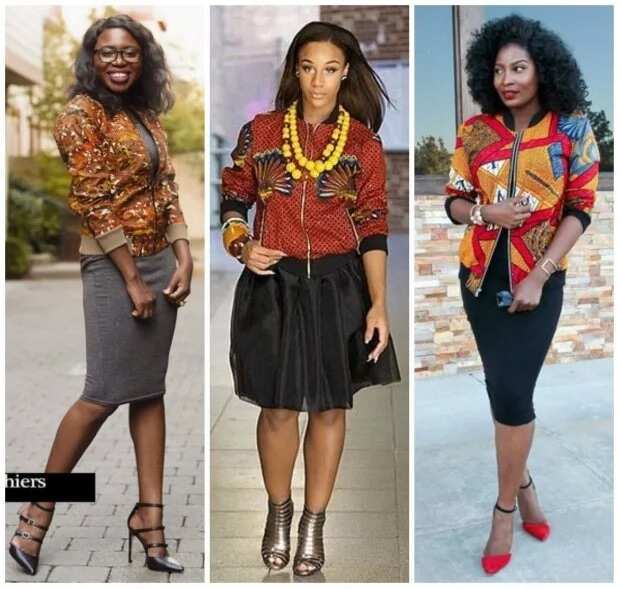 The next type of fabulous Ankara jacket is the blazer-shaped Ankara jacket. It is a very smart looking variant of jacket or coat. The patterns and colors may vary. It can be combined with a belt.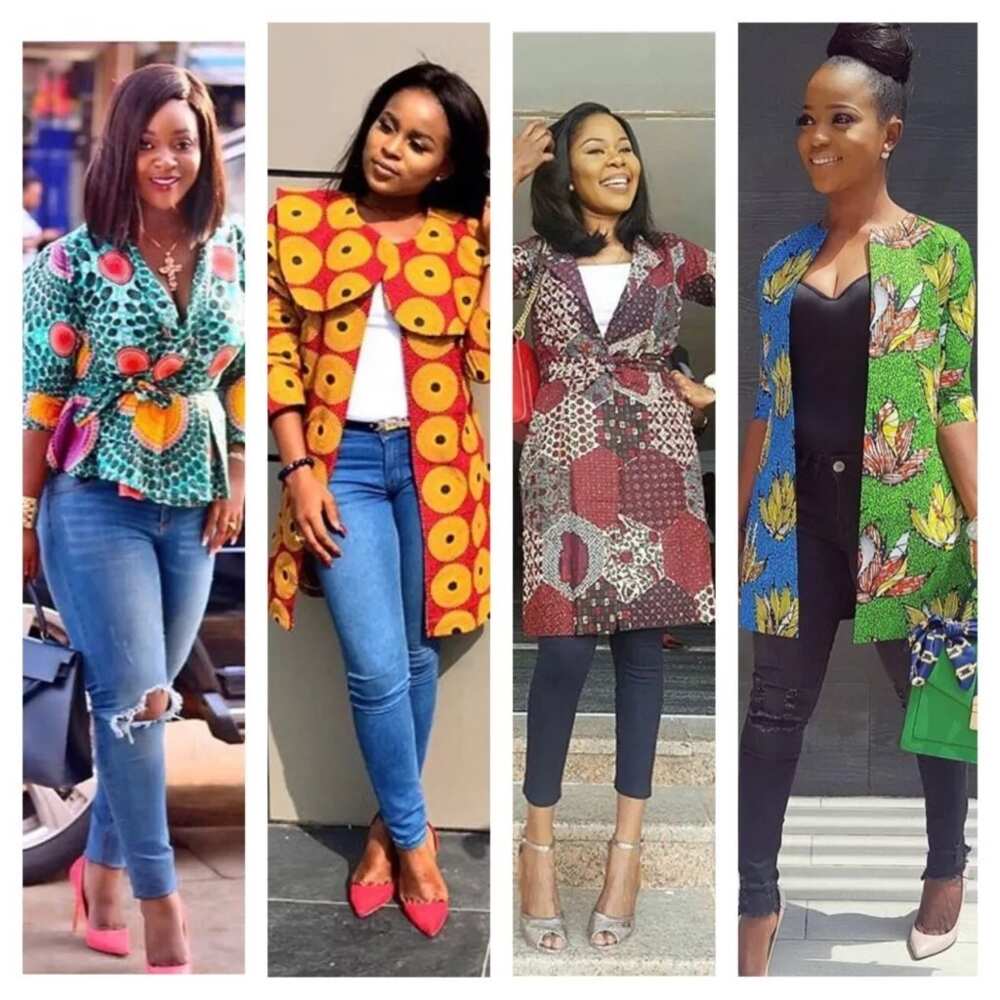 Finally, our favorite Wax-print jacket! You will definitely be noticed if you wear one of these. There is no need to combine the jacket with any belt, but if you need one - it will suit the jacket perfectly.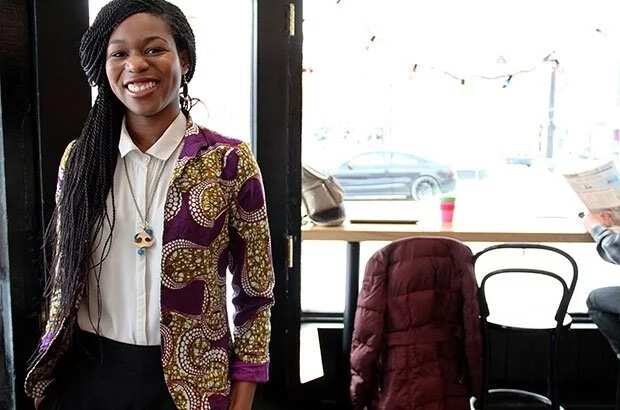 Ankara style tops and jackets are not only for work. More and more young ladies choose to wear Ankara tops and jackets in their daily life. They give your appearance that special charm. Show off your love for tradition in these creations.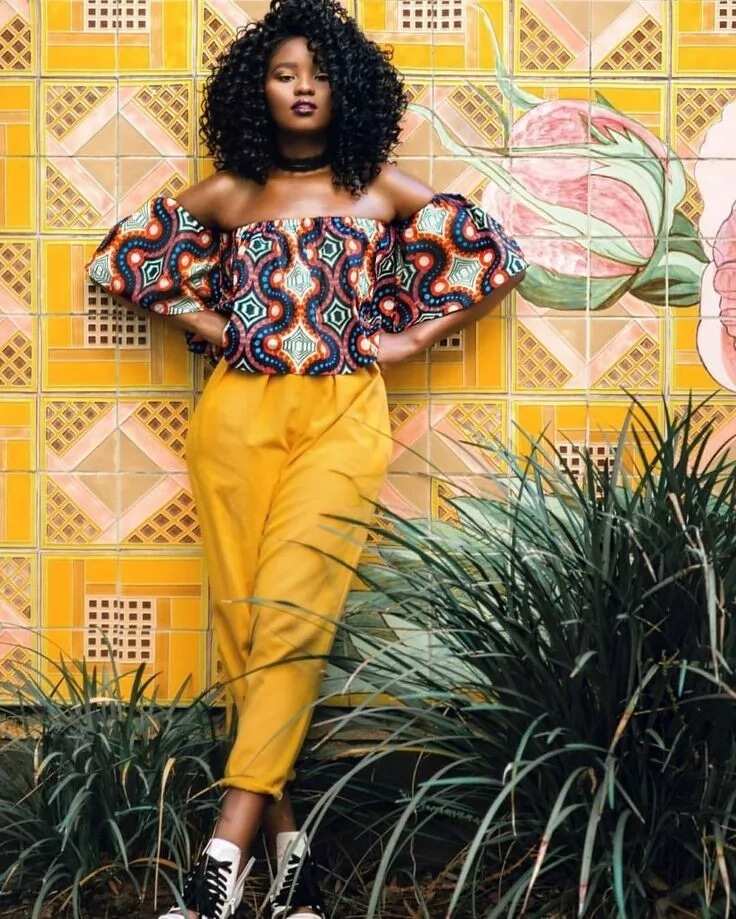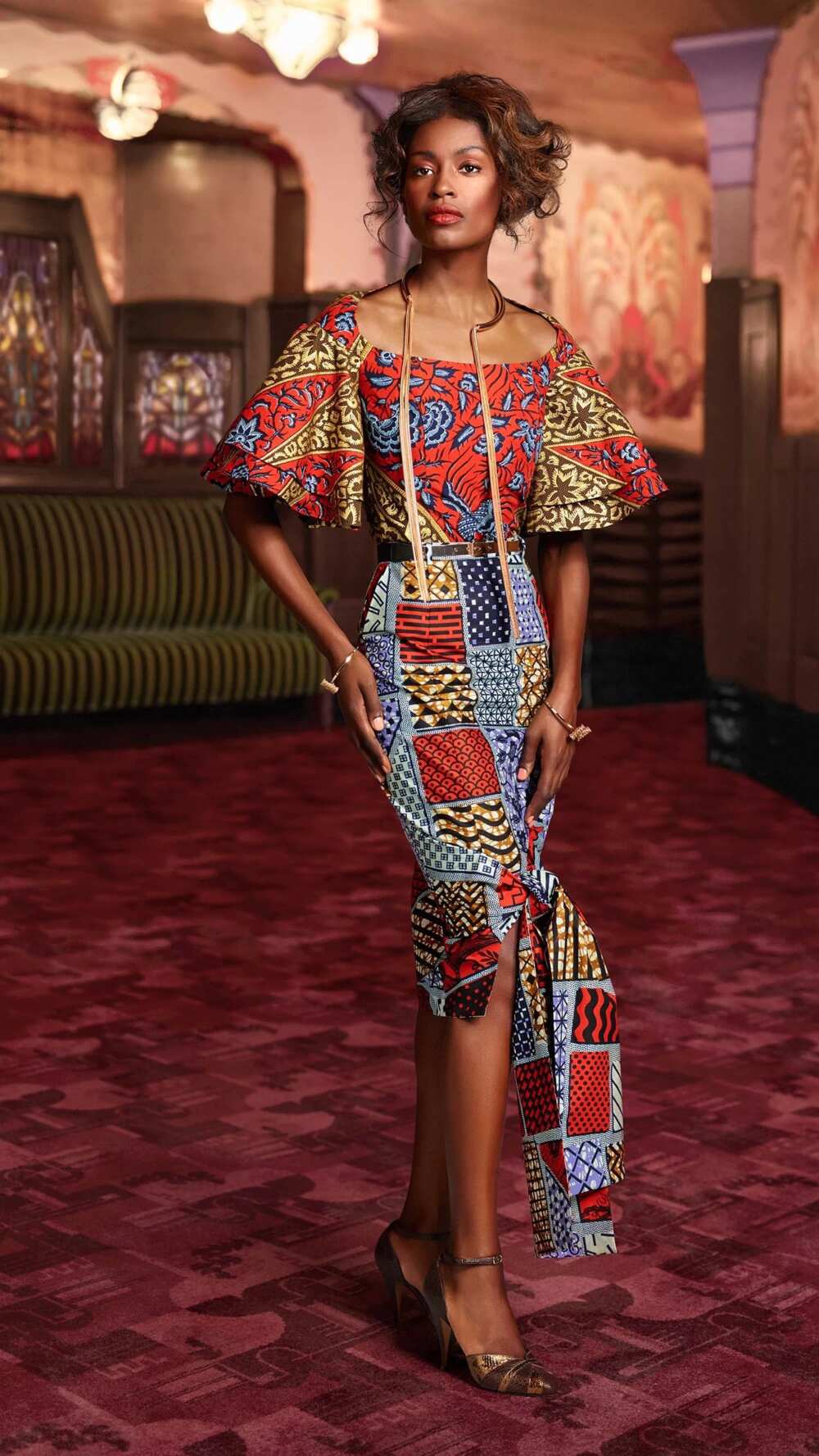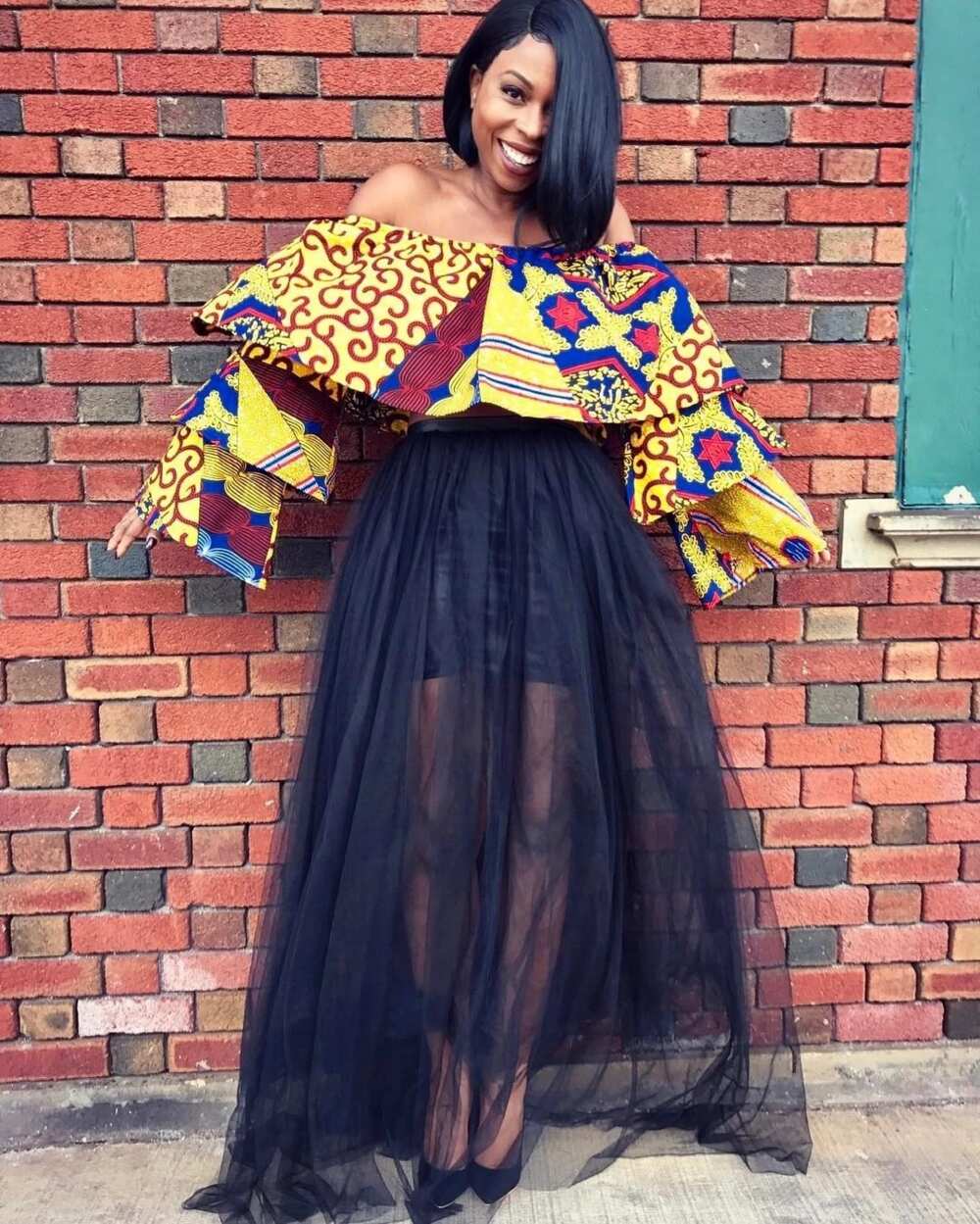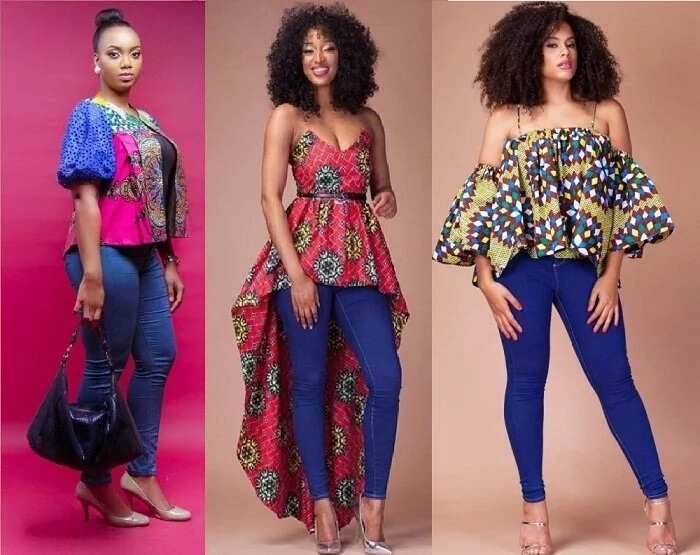 So if you want to look stylish and fashionable, choose a couple of tops or jackets from Ankara collection of 2017-2018! The bright colours and prints can not let you down and will make your appearance stand out.
READ ALSO: Ankara shorts and tops - Best designs 2017
Source: Legit.ng