Ankara maternity styles in Nigeria
A woman should always be feminine. What are Ankara trends of 2018 offered by designers for expecting mothers? We have gathered for you the best Ankara maternity styles in Nigeria to rock in 2018!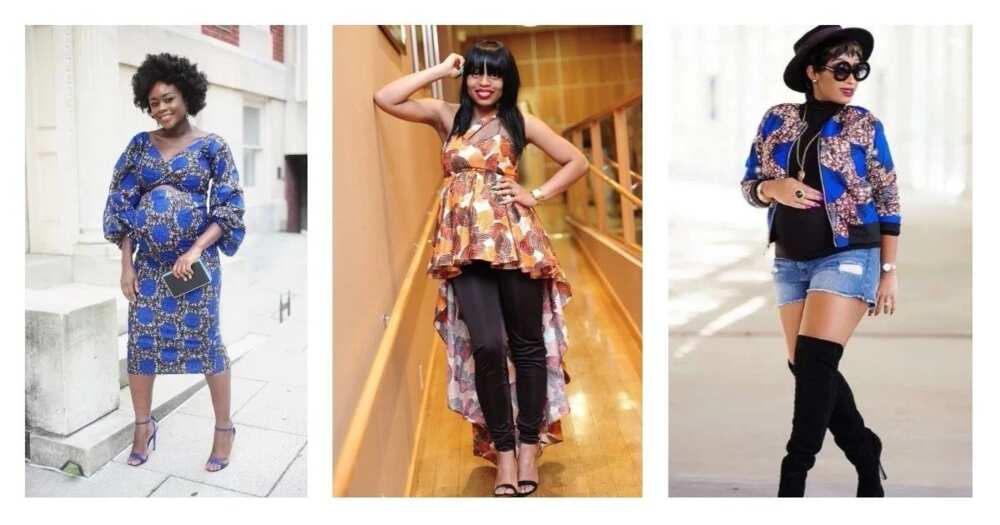 If several years ago clothes for future mom mostly looked like loose overalls and pajamas. Today they are replaced by luxurious dresses, bright tunics, and tight jeans! But one thing maternity styles have in common is comfort.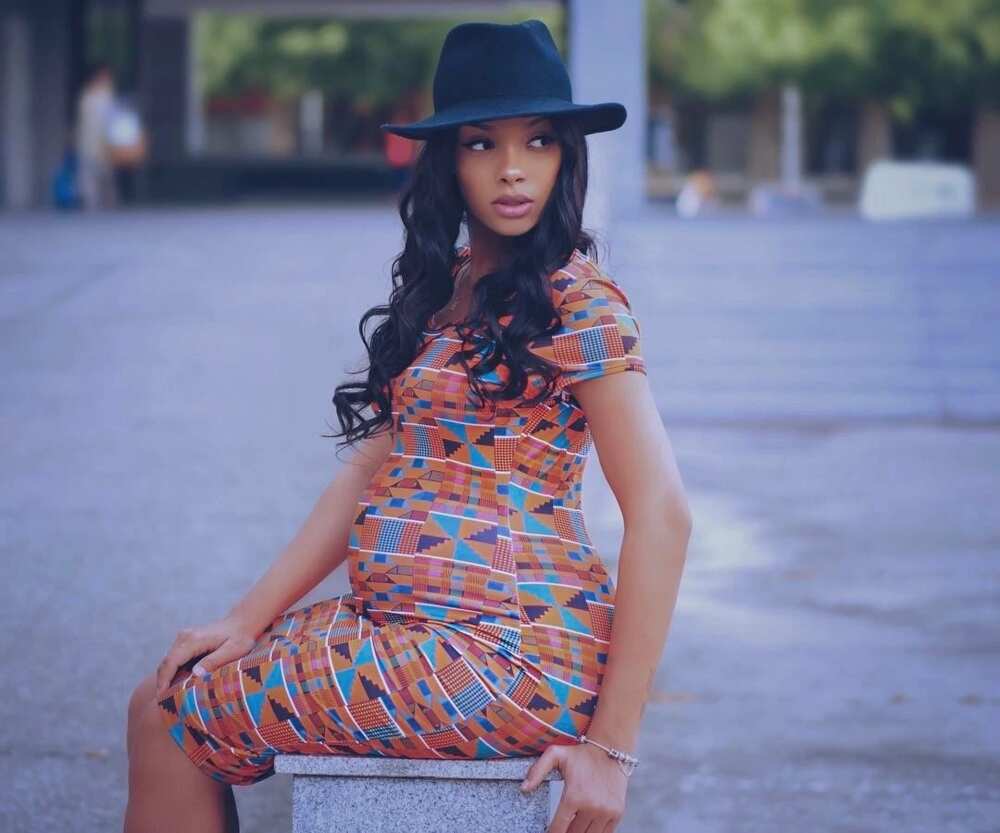 Pregnancy is not a hindrance to being attractive. On the contrary, it's quite possible that you will discover new femininity facets. Of course, during pregnancy, priorities in clothing change, and in most cases when it comes to fashion, elegance and comfort do not really go along. However, various Ankara styles for pregnant ladies can perfectly combine these fashion qualities.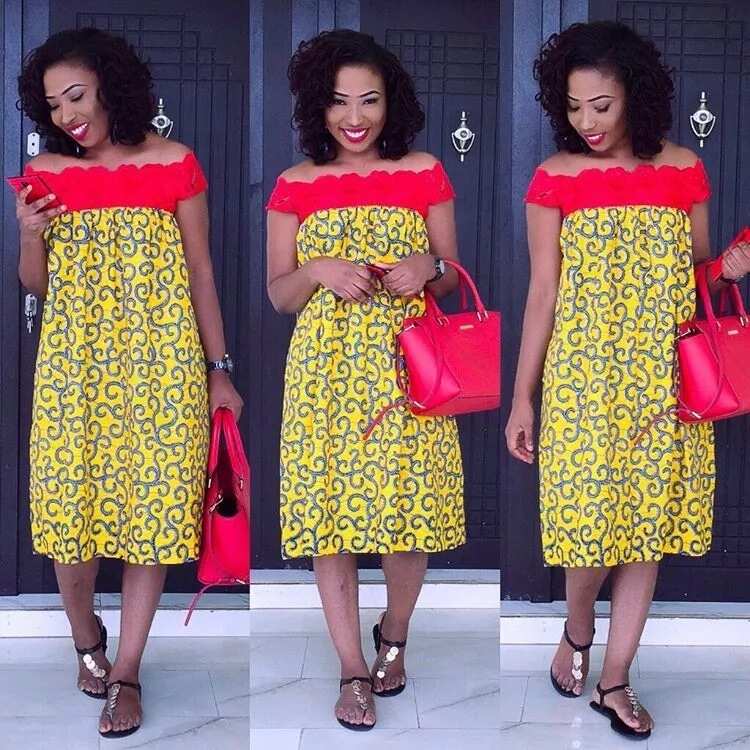 Ankara maternity styles are designed for different occasions, and each of them should carry out three main functions:
comfort;
practicality;
femininity.
Fashion designers have implemented an incredible number of Ankara designs for pregnant women for all spheres of the future mom's life.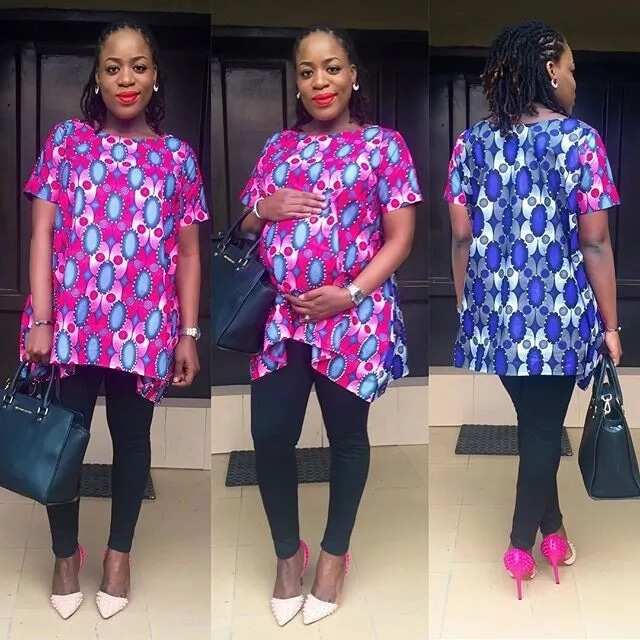 Ankara maternity styles in Nigeria
One of the most in-demand options in the pregnant woman's wardrobe is an Ankara dress. In this season, designers offer to choose not only loose tailoring but free knee-length tops. This outfit can be combined with leggings of different colors.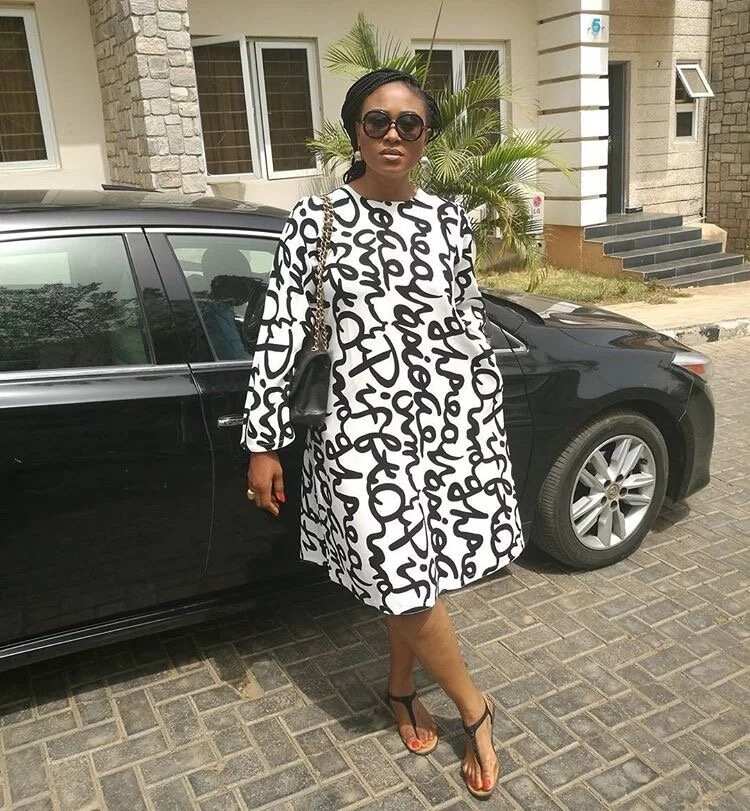 Ankara dresses for expectant mothers
Option number one is Ankara dress up to the knee supplemented with low heeled shoes. Probably you will not feel comfortable in miniskirts with a rounded tummy. Thus pay attention to trendy Ankara midi shirt dresses, bright flared gowns, and models with loose, asymmetrical skirts. Trendy Ankara maternity gowns also include flowing short or bellow the knee gowns. Such dresses beautifully frame the tummy and open slender legs, while hiding wide hips.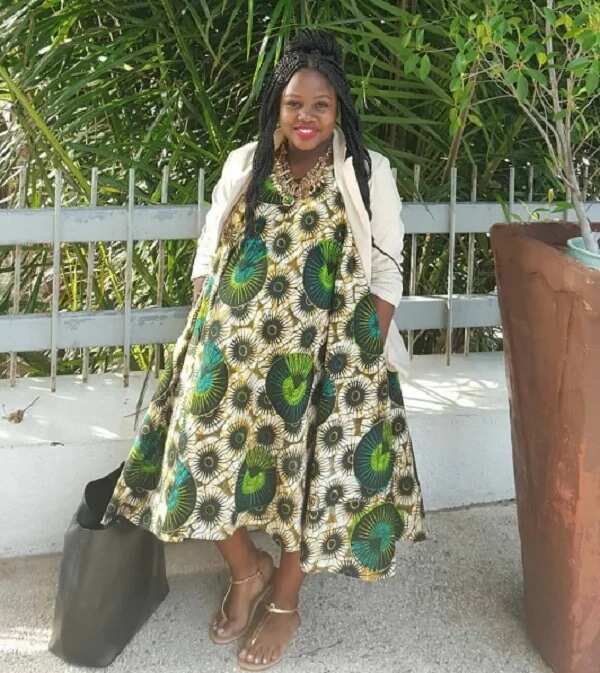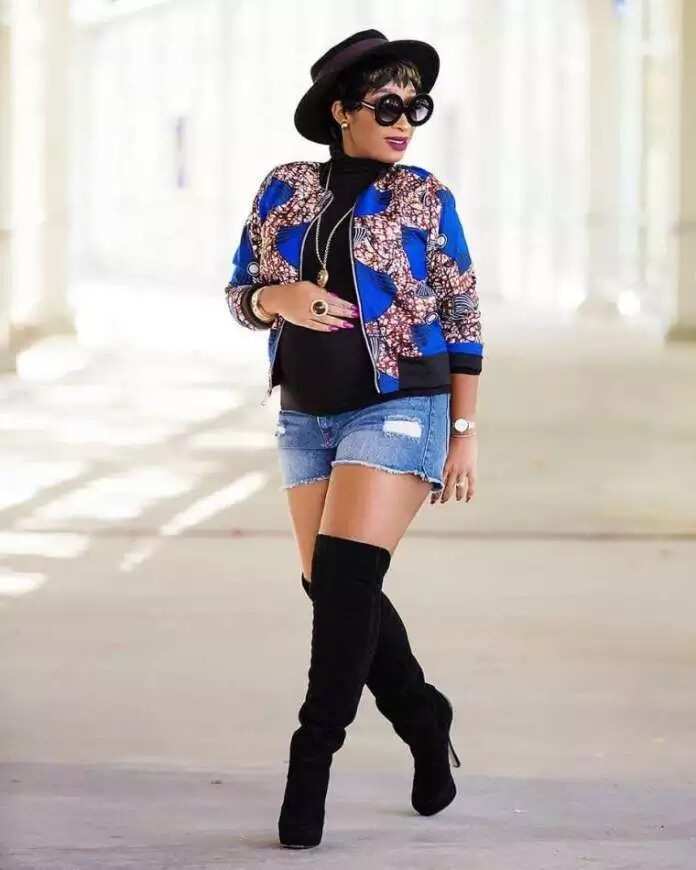 A beautiful jacket can be one of the most stylish items in your wardrobe during pregnancy. You can choose long styles made with light coloured Ankara dresses. Besides, you can take short jacket of bright Ankara fabrics or one-colored option with multicolored Ankara gown. Pay attention to options with ¾ sleeves. The jacket looks chic. It can be combined with Ankara skirts, trousers, and dresses. Universal ivory color fits any image.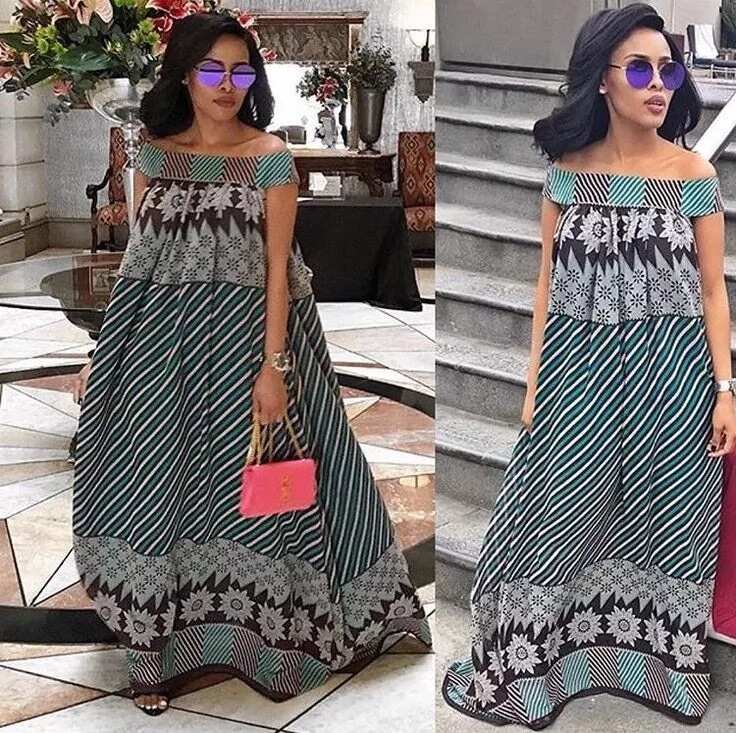 During pregnancy, you should also pay attention to Ankara long dresses. Maxi gowns are the ode to femininity. If you choose a spacious model, it helps to hide the rounded tummy. Combine these dresses with bright bags and shoes without heels.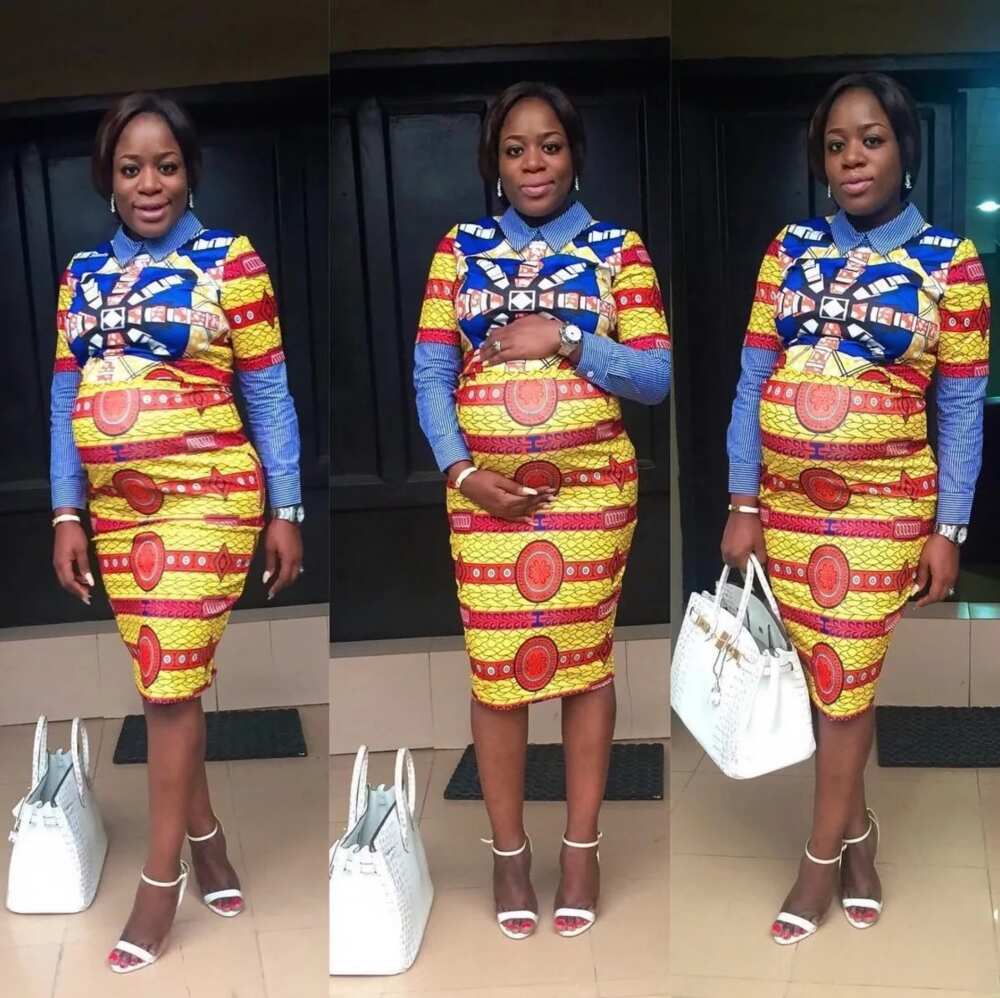 Fashion for expectant mothers is not limited to spacious clothes. Tight Ankara dresses are the choice of many modern pregnant ladies. You can follow their example and put on an outfit that does not hide the changes of your stature. Of course, such clothes should be moderately tight and not cause discomfort. To avoid discomfort, don't choose extremely short dresses and skirts.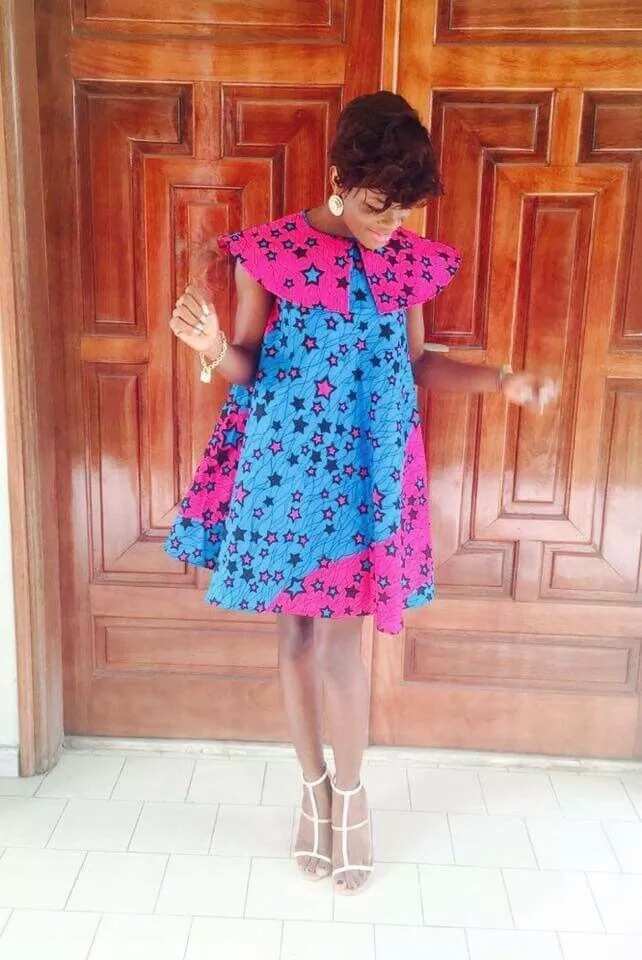 Ankara maternity gowns allow you to look especially attractive and bright.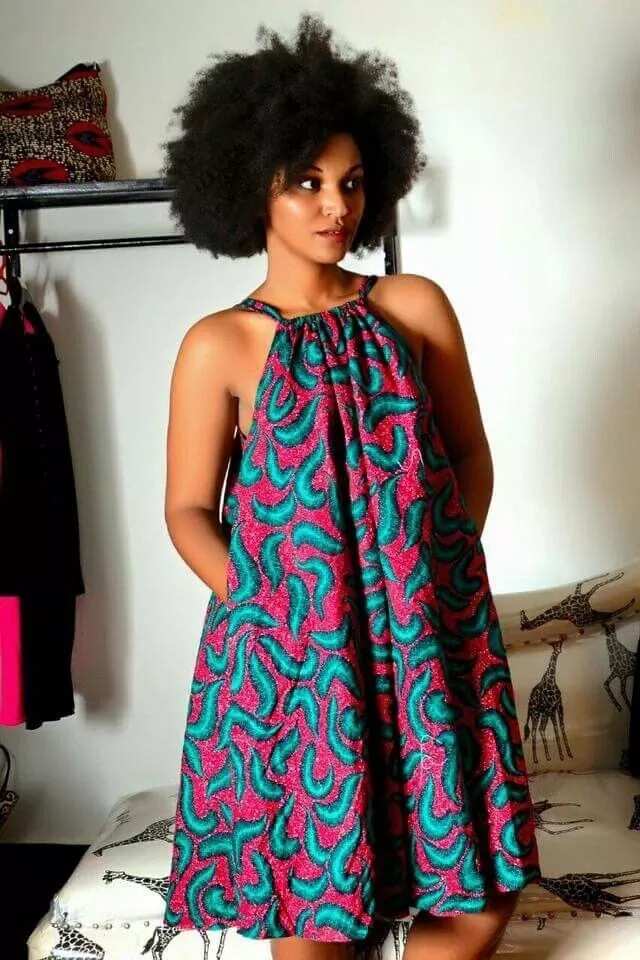 Collections of chic Ankara dresses for pregnant women have a wide variety of styles. In such designs, there are lace inserts, interesting design solutions in the Greek style, draperies, and more.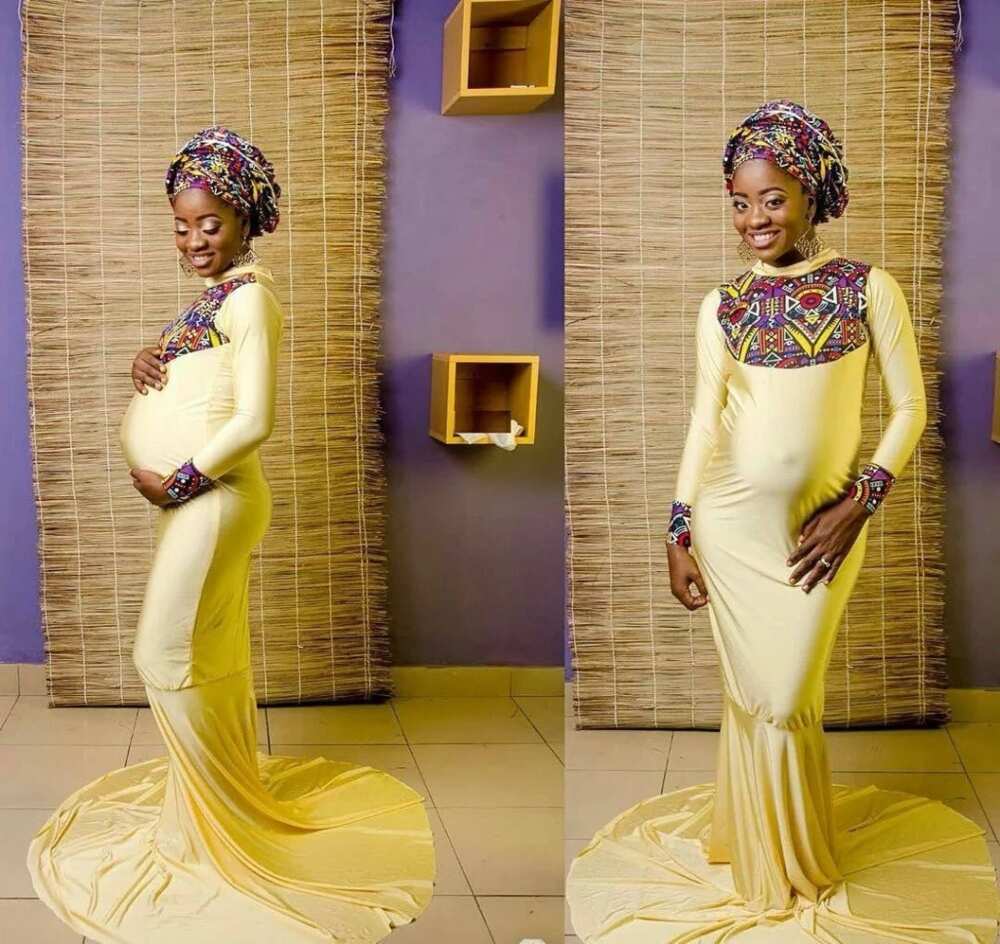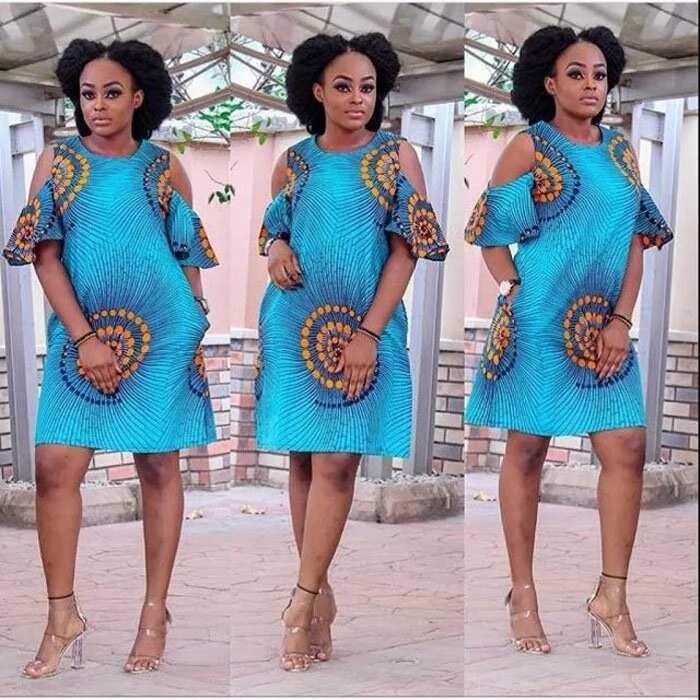 The most important colors in this season for dresses are blue, pink, lilac, and pearl. Exquisite evening maxi outfits are a good choice for various events and allow the future mother to look very dignified and elegant.
READ ALSO: Adorable Ankara styles for mother and daughter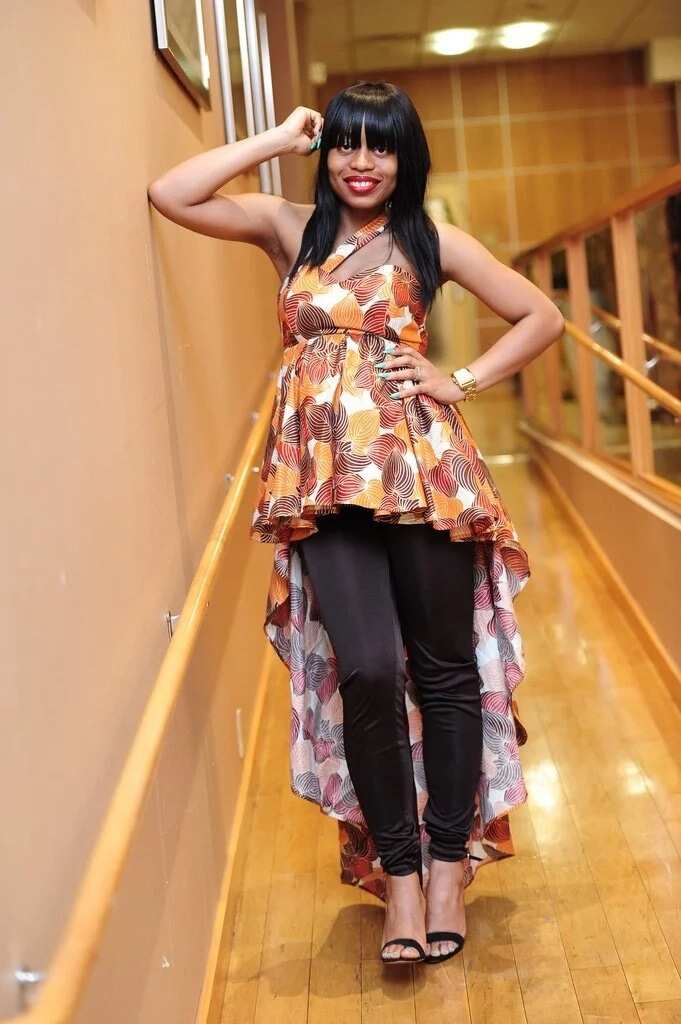 Ankara blouses, tunics, and tops
Another feminine item of the pregnant ladies' wardrobe is a blouse or tunic. A loose or fitted top made from natural Ankara fabrics is ideal for everyday wear.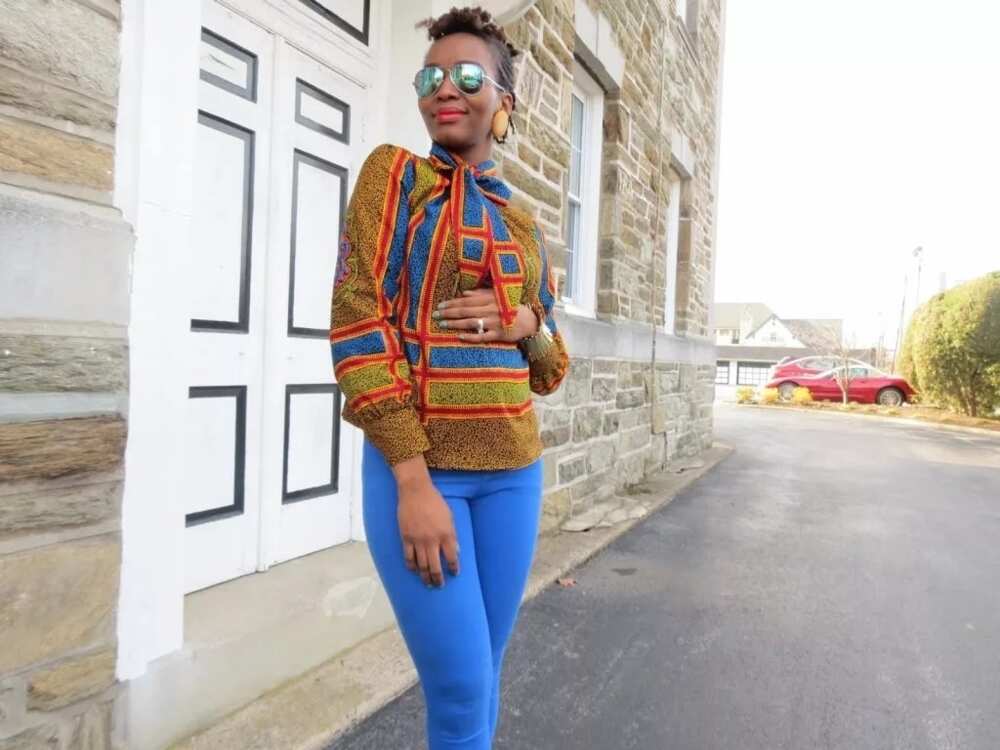 A pastel-colored blouse or shirt with a small pattern is a perfect option for the office style. Speaking of the street style the Ankara blouse-shirts and tops of bright colors and straight or flared tailoring look very attractive.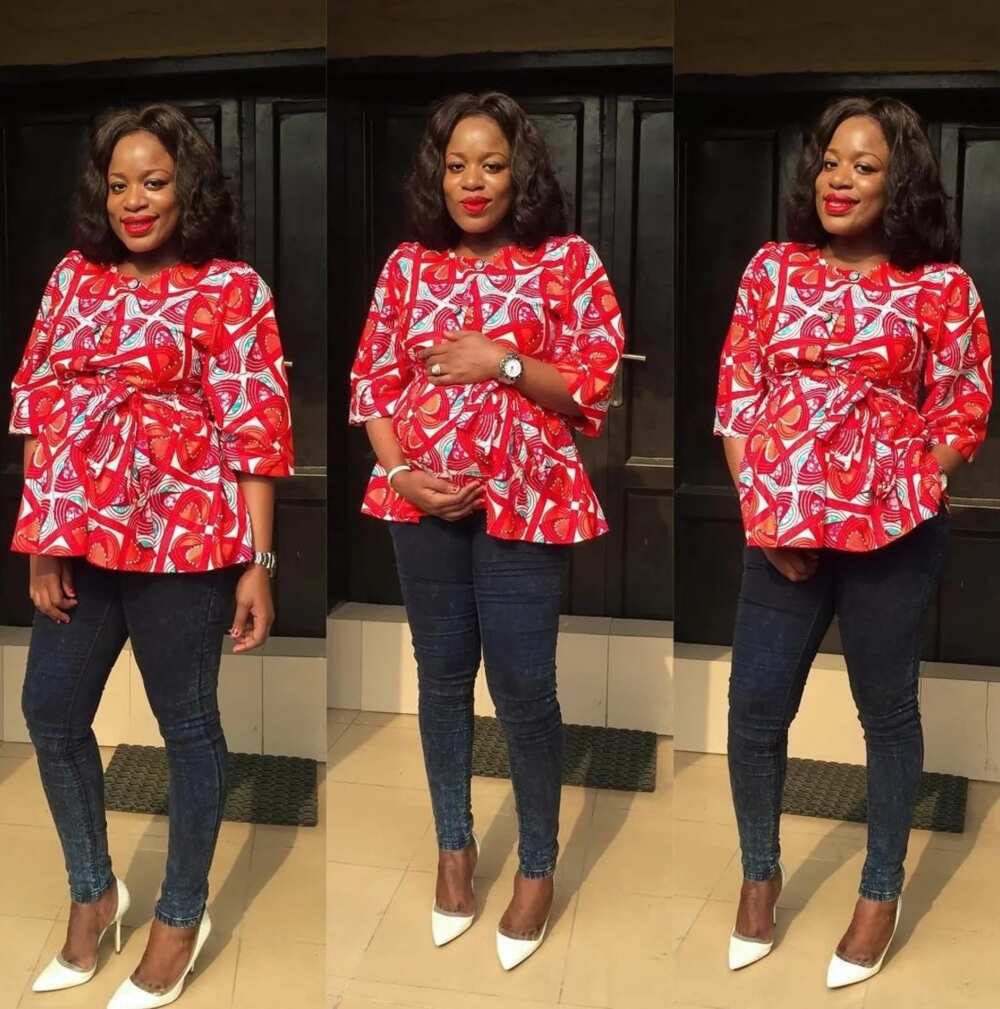 Besides, voluminous blouse-bombs, long oversize tunics and any other clothes with an overestimated waist are on trend. Don't forget about peplum Ankara tops. Such design perfectly suits pregnant woman.
The color choice can be any and depend only on the preferences of the future mother. Designers equipped their collections with bright and pastel palettes and also decorated some models with beads and sequins.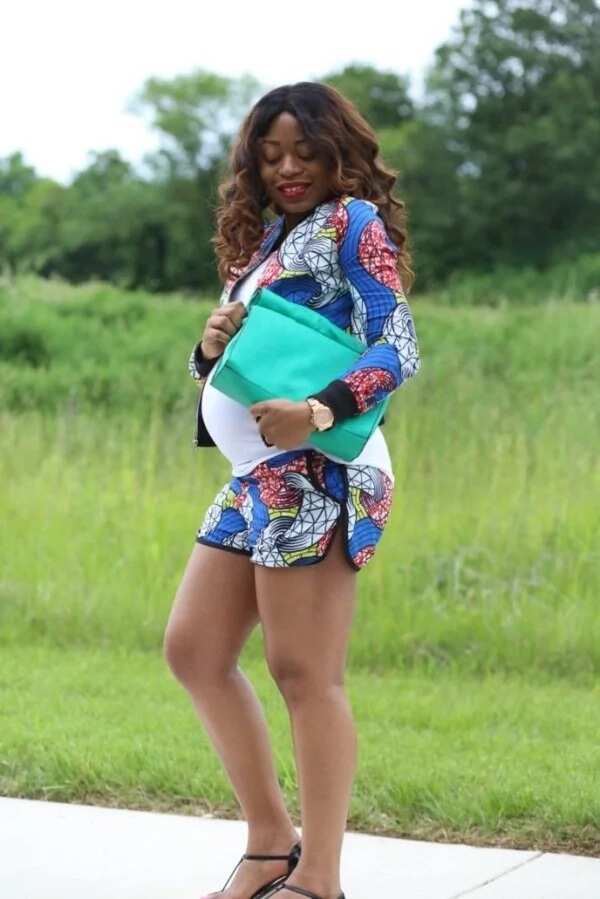 Other styles
Ankara shorts are perfectly combined with any blouse, shirts, tops, and T-shirts.
In hot weather, pregnant girls can wear trendy and stylish Ankara shorts. They are perfect for both city walks and recreation outside the city. Shorts for future moms have a feature. It's a special elastic insert for supporting the abdomen. The elastic band stretches well and covers the tummy. Ankara shorts for pregnant women can be short and elongated. Bum shorts "under the belly" can be worn for up to seventh months of pregnancy.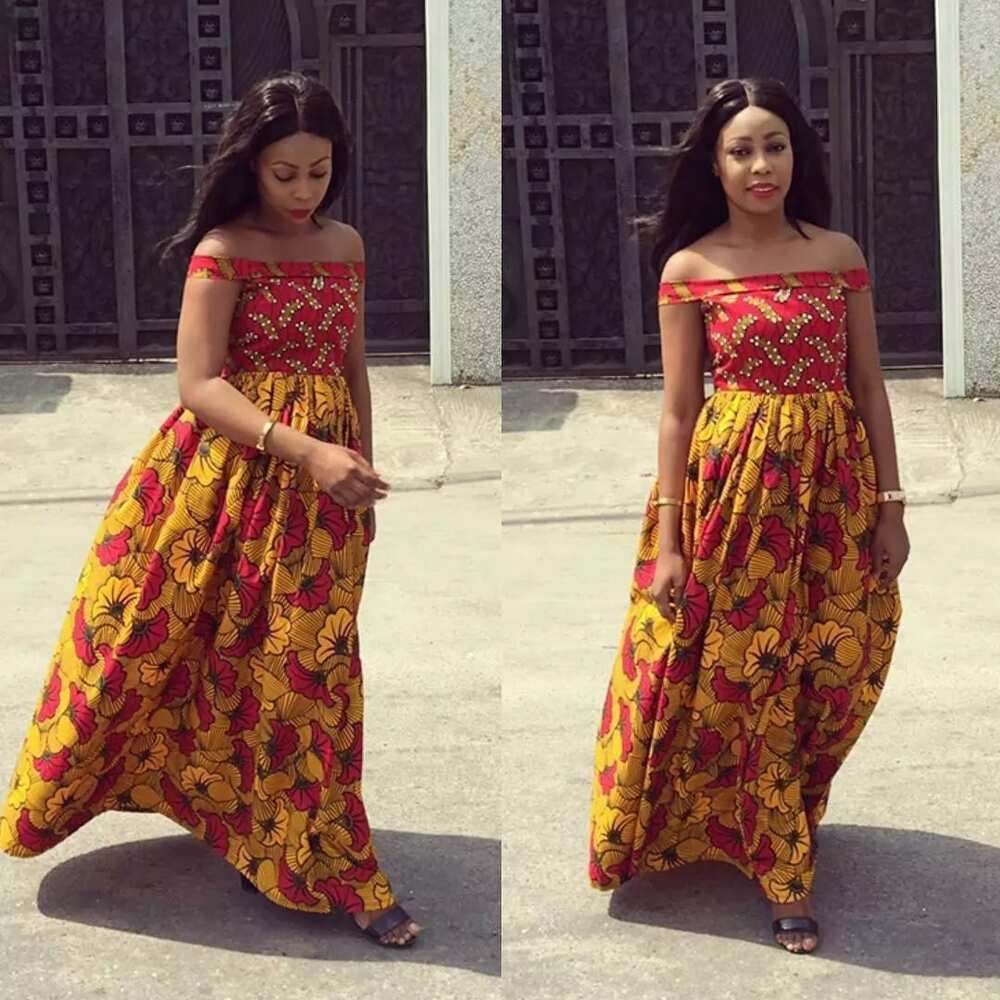 Color palette
In the new season, designers preferred traditional colors – blue, yellow, green, and pink, as well as rich tones of lilac, coral, and turquoise.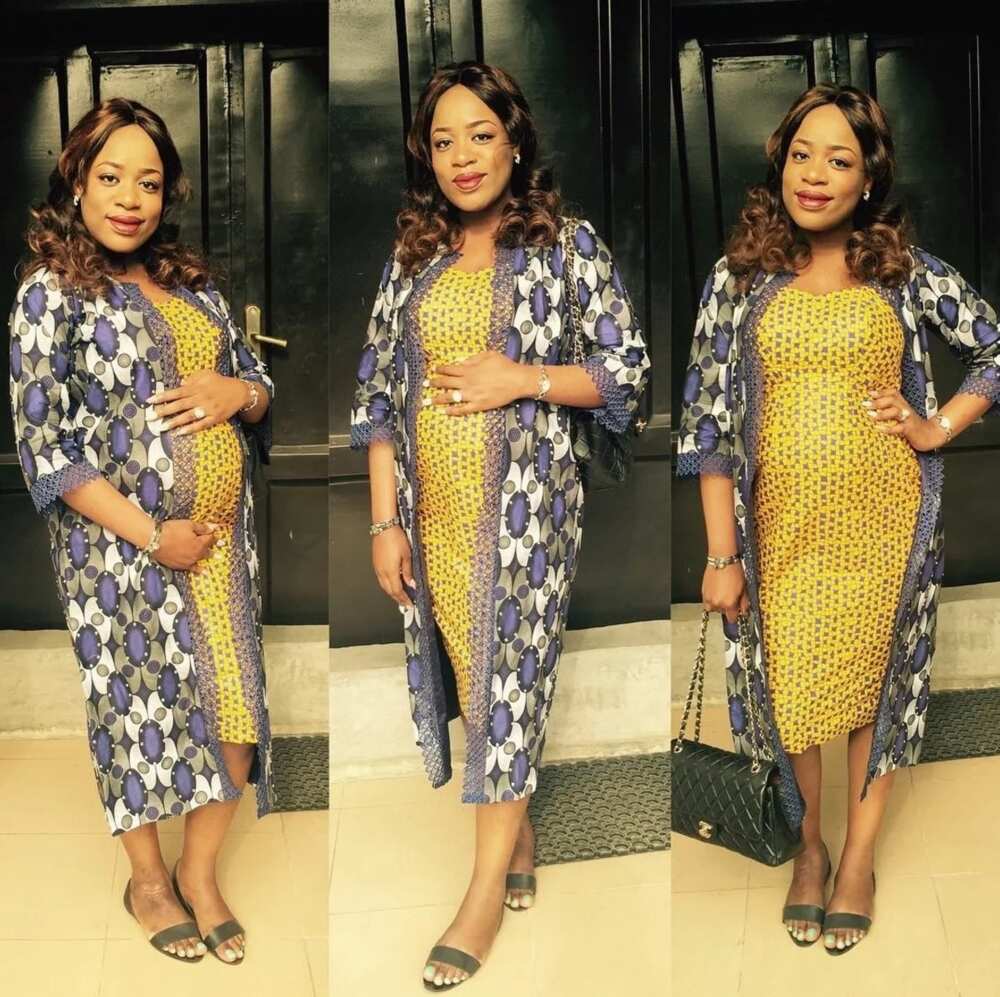 The majority of maternity Ankara styles offered by stylists this year are universal, as they are relevant not only during pregnancy but also after childbirth.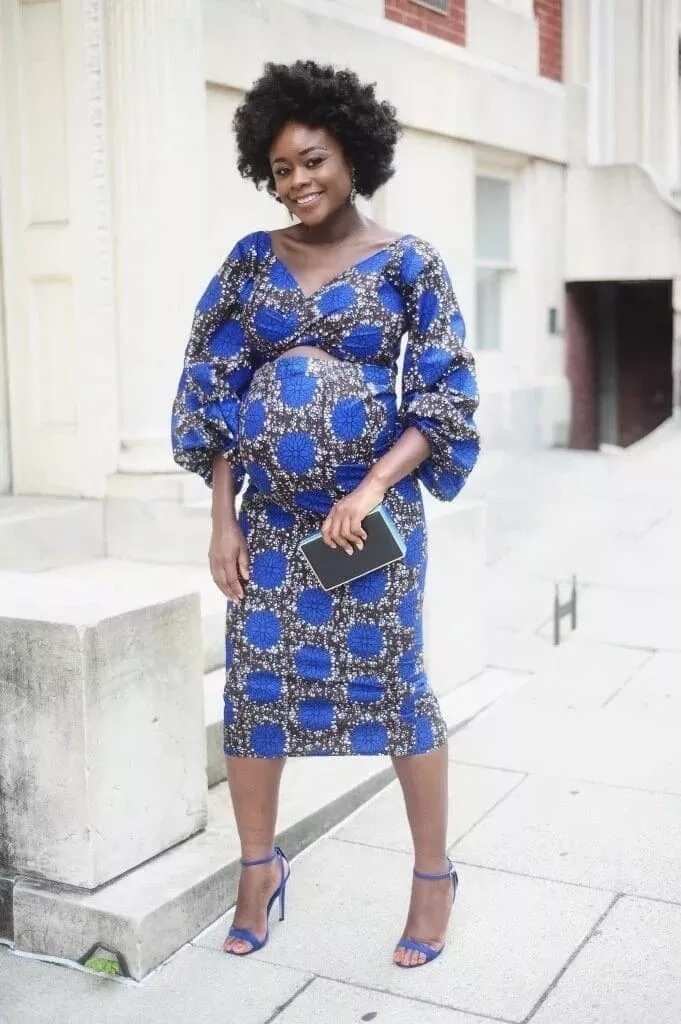 Combine beauty and convenience of Ankara fashion. Then you will be the most stylish and effective future mom. If your reflection in the mirror causes positive emotions, the baby also feels your good mood. So admire your beauty and don't hesitate to wear trendy styles made with Ankara because pregnant women are adorable!
READ ALSO: Latest Ankara styles 2017-2018
Source: Legit.ng