Tinubu's Chicago Certificate: Senior Advocate Lists 3 Crucial Issues That Dashed Atiku's Hope
Senior Advocate of Nigeria (SAN), Wahab Shittu, said Atiku Abubakar's hope has been dashed after Chicago State University released President Bola Tinubu's records
Shittu said Atiku's two major intentions against Tinubu collapsed after CSU released the president's record
According to Shittu, CSU has confirmed that Tinubu attended the university and has not denied issuing the certificate in 1979.
Lagos state - Senior Advocate of Nigeria (SAN), Wahab Shittu, said that the Peoples Democratic Party (PDP) presidential candidate, Atiku Abubakar's hope has been dashed following the release of President Bola Tinubu's academic records by Chicago State University.
Shittu said the release of Tinubu'r record does not alter the likely outcome of the case, The Nation reported.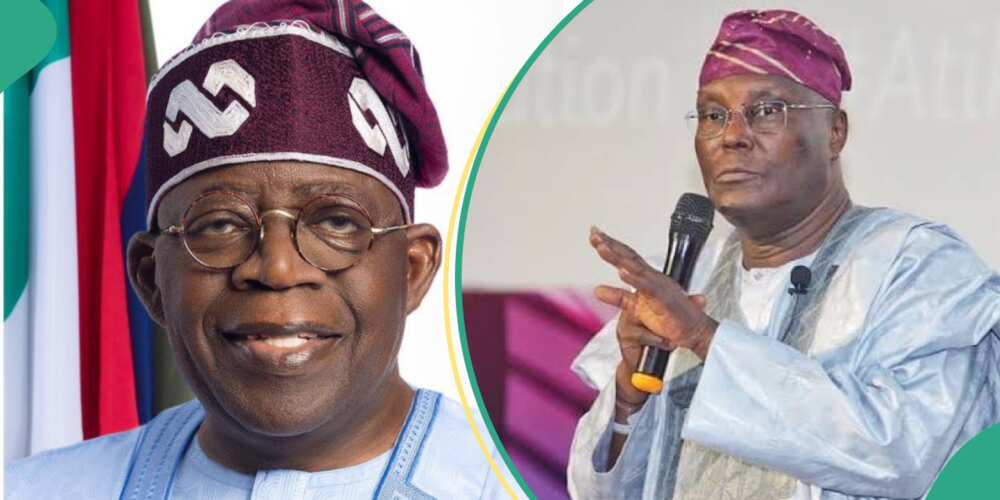 How Chicago State University dashed Atiku's hope
He said listed the three crucial questions in Atiku's case against President Tinubu.
"There are three issues here:
"Is President Tinubu qualified to run by constitutional provisions? The answer is yes.
"Did President Tinubu forge a Chicago State University certificate? The answer is No.
"Did he attend Chicago State University? The answer is Yes."
He said Atiku's intention was first to show that President Tinubu never attended Chicago State University and that he forged his certificate.
He added that both motives have collapsed.
"The sole aim is to get President Tinubu disqualified so that Atiku can assume the presidential seat since he came second in the presidential race."
The Senior advocate explained that the CSU has confirmed by the release that Tinubu attended the university and has not denied issuing the certificate to the President in 1979.
He added:
"Lastly, a case of forgery against President Tinubu was not established. It collapsed."
Atiku Silent As Chicago State University Releases Tinubu's Records
Earlier, Legit.ng reported that Atiku was yet to react after CSU released the academic records of President Tinubu.
The former vice president had requested for Tinubu's academic records to back his allegation that the president forged his CSU certificate.
Atiku's lawyers inspect documents CSU releases Tinubu's academic record
The PDP candidate and his legal team are reportedly weighing the next action after CSU released President Tinubu's academic records.
Atiku's lawyers are currently studying the four sets of documents released by CSU.
Ex-Presidential candidate reacts as CSU releases Tinubu's records
The Social Democratic Party (SDP) Presidential Candidate, Adewole Adebayo, has revealed the kind of fever he will not catch after CSU released Tinubu's academic records to Atiku.
Adebayo said there are different kinds of fever and as an opposition member he has caught subsidy removal, naira devaluation, and corruption fever.
Source: Legit.ng