Femi Adesina Lists 3 Major Enemies of ex-President Buhari
Former President Muhammadu Buhari's spokesperson, Femi Adesina, has said he inherited collateral damage as the mouthpiece of the former administration
Adesina also revealed that his employer for eight years had three enemies the moment he was installed as the president of Nigeria
According to Adesina, the enemies of Buhari cut across the PDP, a section of the Church and some APC members
Osogbo, Osun - Femi Adesina, the spokesperson to former President Muhammadu Buhari, has disclosed that the former administration was confronted with a series of propaganda due to the enemies against his employer.
The former spokesperson of the immediate past president also revealed that he inherited collateral damage as the government's mouthpiece, Vanguard reported.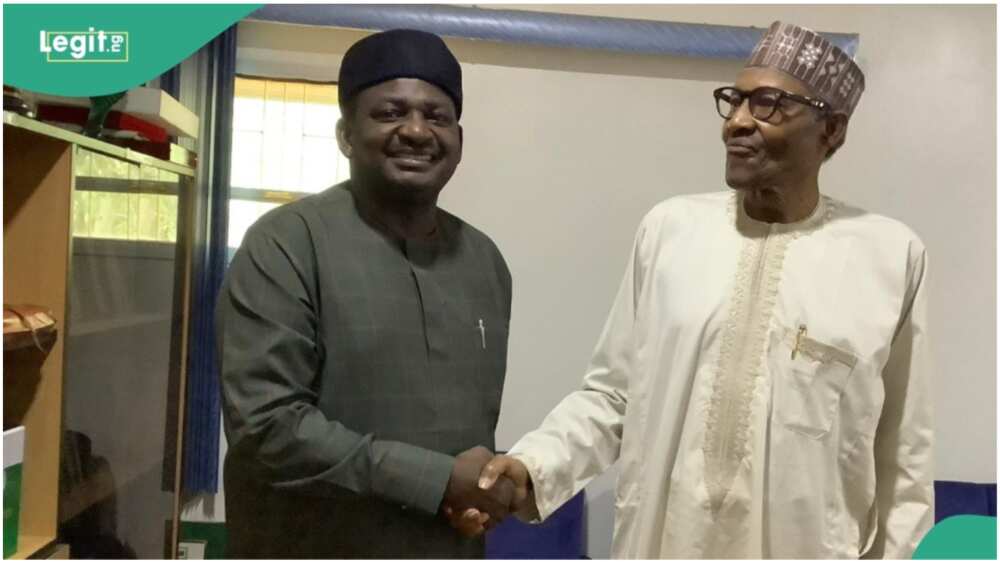 List of Buhari's enemies according to Femi Adesina
According to the former presidential aide, Buhari's administration was confronted with three categories of enemies, which included:
Members of the Peoples Democratic Party (PDP)
Some sections of the Church: They were embittered over the defeat of former President Goodluck Jonathan in the 2015 election.
Some of Buhari's loyalists: They did not meet their expectations.
Adesina made the disclosure on Wednesday, September 20, at a media chat in Osogbo, the Osun State capital.
How Buhari fights corruption, Adesina explains
At the event organised by the Association of Veteran Journalists in Osun, the former presidential aide maintained that former President Buhari curbed corruption and fought insecurity to a standstill.
He said he identified the three enemies of the immediate past administration at the beginning of Buhari's government.
According to him:
"So, all those people, from day one till the end, fought the administration."
I inherited collateral damage as Buhari's spokesperson, Adesina
However, Adesina further explained that he inherited "collateral damage" as the image maker of the president, adding that some section of the media intentionally misquoted him for the eight years he served the president.
The veteran journalist alleged that some media outfit deliberately set him up against the public without any offence but because he was a government servant.
Cattle grazing route, 1 other Buhari's policy Tinubu has publicly condemned
Legit.ng earlier reported that President Bola Tinubu has publicly denounced two policies of his predecessor Muhammadu Buhari, barely four months after he assumed office.
Ahead of the 2023 presidential election, Tinubu promised to step into Buhari's shoes and not his toes, but it appeared that the president would not sustain some policies of his political friends.
Source: Legit.ng