Bola Tinubu: 5 Challenges Ahead For Nigeria's 16th Leader
Bola Tinubu, the president-elect, will be taking over from President Muhammadu Buhari on Monday, May 29, then, he would turn the new porter of the nation's woes.
Nigeria is a country facing multiple challenges from all works of life and its people cannot wait to see a president that would turn things around for the better for them.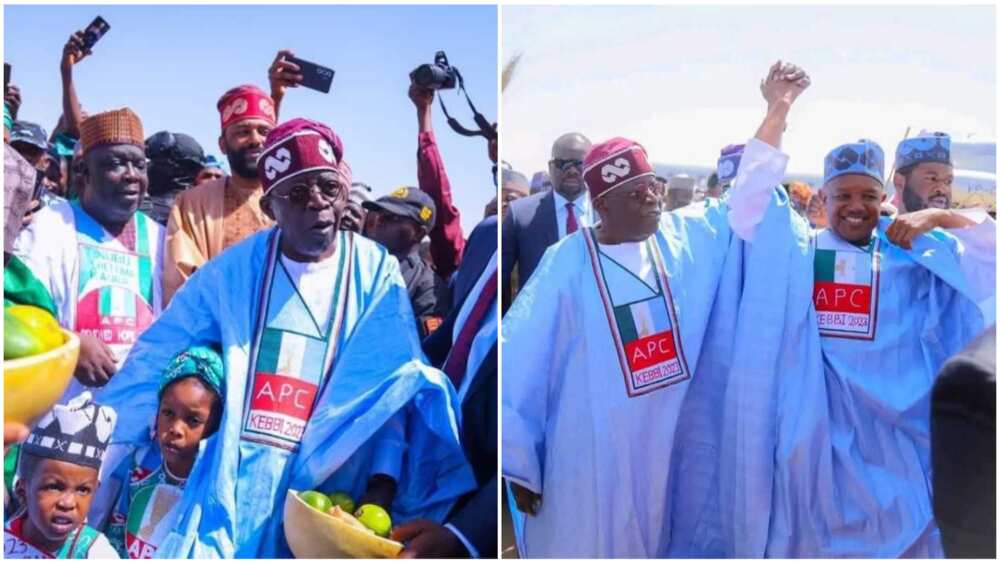 The incoming Vice President Kashim Shettima attested to the reality on the ground on Friday, May 26, while urging the people to pray for the success of their administration because "things might not be as rosy as some people are expecting."
Some of the challenges are highlighted and explained below:
Fuel Subsidy
One major problem plunging Nigeria into poverty and gulping its revenue is the fuel subsidy, economists have on many occasions posited that the system is not sustainable and that it should be suspended.
President Buhari's administration had promised to remove the subsidy but lost the courage to do so and left the problem for the incoming Tinubu administration.
Multiple Exchange Rate of Naira to Dollar
Another problem awaiting Tinubu's solution is multiple exchange rates, which is having a great negative impact on the Nigerian economy.
Nigeria over time has sustained the system of the Bureau De Change that sells dollars at the Black Market, which subsequently affects the rate of the Naira at the international market and makes things expensive in the country.
ASUU
Another major problem that Tinubu will inherit from Monday is the issue of the Academic Staff Union of Universities (ASUU).
The academic union had the longest industrial action during the time of Buhari's administration, the current government did not solve the problem with ASUU but tactically forced the lecturers back to classrooms through the national industrial court.
NARD
Like ASUU, the National Association of Resident Doctors (NARD) just suspended 5 days warning strike, sending a signal to the incoming Tinubu's administration about the challenges ahead of him.
It is not that the outgoing Buhari's administration with the striking doctors, made an agreement it could not implement with them and may not be favorable to the incoming government.
Insecurity
Another major problem hindering development in Nigeria and pocketing efforts of any administration is insecurity.
From northeast to southeast, from northwest to north-central, there are banditry, terrorism, and kidnapping in many parts of these regions and Tinubu should set his head to inherit them from Monday.
UN Envoy, lecturing, 3 other things Osinbajo may do after leaving Aso Villa
Legit.ng earlier reported that on Monday, May 29, the vice president, Professor Yemi Osinbajo, will officially and constitutionally vacate the office he currently held.
Osinbajo, popularly referred to as "the star boy", is one of the key figures in Buhari's administration his popularity and relevance would not come to an end with the tenure of President Muhammadu Buhari.
Source: Legit.ng