35 best Joker quotes about life and love
One of the most legendary characters in the film industry is Joker. He is famous not only due to his unforgettable look but also due to his comic and at the same time wise sayings. He tends to have a funny character trait that captures the attention of the viewers and keep them glued to their screens. With time, some of the famous sayings of this character have become well known as the Joker quotes. Perhaps the most common saying of this character in the entire globe is the quote, 'Why so serious...smile.'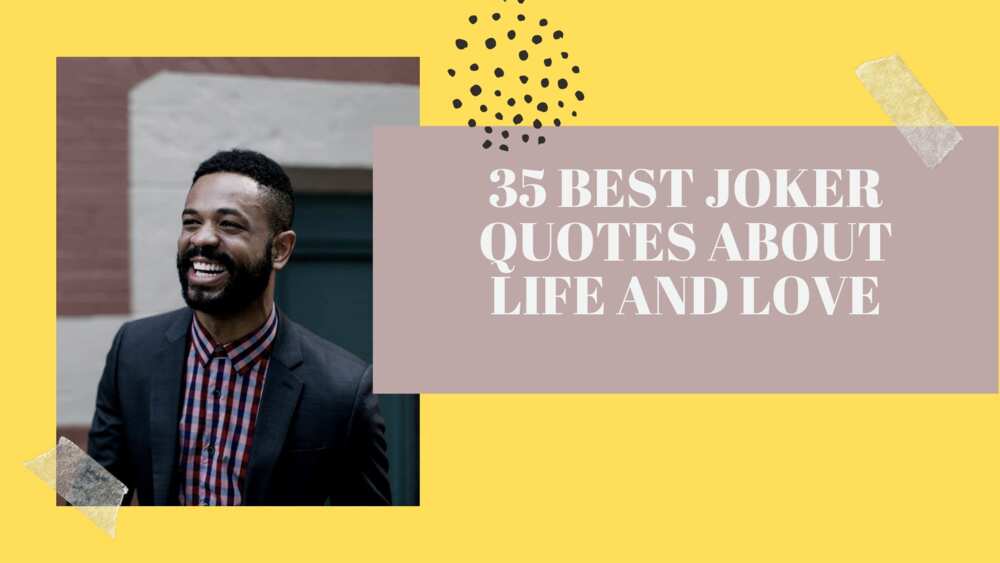 Even if you are not a fan of the hit film Dark Knight, I am sure you have come across some Dark Knight Joker quotes. Currently, Joker quotes are trending and can be spotted as statuses of most individuals in their social media accounts.
Best joker quotes on life
It may not be an unusual thing to bump into Joker quotes on life or Joker quotes on love. He is a character whose sayings tend to have a touch of these two elements. Upon reading any of the quotes of Joker, you will identify that he has precise definitions and perspectives on both life and love. Here is a list of Joker famous quotes. It is inclusive of the Heath Ledger Joker quotes.
Don't let anyone ever make you feel you don't deserve what you want.
The only sensible way to live in this world is without rules.
There is no yoda-there's no one who points you in the right direction. You've got to figure that out by yourself.
Nobody panics when things go "according to plan." Even if the plan is horrifying!
I know the voices in my head aren't real, but sometimes their ideas are absolutely awesome.
As you know, madness is like gravity…all it takes is a little push.
When anything is blocking my head, or there's worry in my life, I just go sit on Mars or something and look back here at earth. All you can see is this tiny speck. You do not see the fear. Don't see the pain. You don't see thought. It's just one solid speck. Then nothing really matters. It just doesn't.
Desire becomes surrender. Surrender becomes power.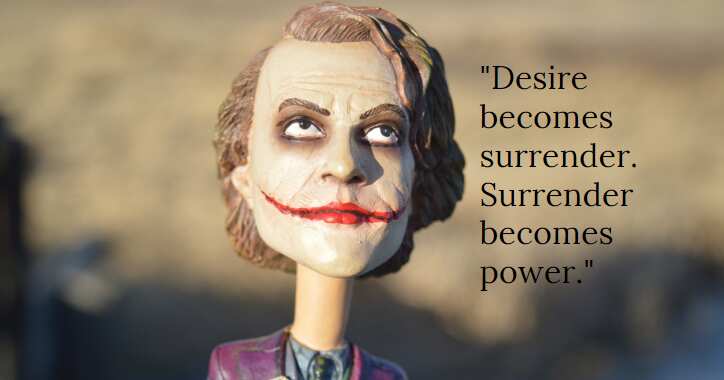 I believe that whatever doesn't kill you simply makes you… stranger.
If you make decisions based upon people's reactions or judgments then you make really boring choices.
I suppose I'm going to have to teach you a lesson so you can better follow in his footsteps. Nah, I'm just gonna keep beating you.
If you're good at something, never do it for free.
I'm not good at future planning. I do not plan at all. Don't know what I'm doing tomorrow. Do not have a day planner and don't have a dairy. I completely live in the now, not in the past, not in the future.
If you are just safe about the choices you make, you don't grow.
You can't kill me without becoming like me! I can't kill you without losing the only human being who can keep up with me! Isn't it ironic?
I'm still a kid. I'm like six years old. But it's just a matter of wanting to get up; it's just a big journey. I felt like when I left home that I was on a journey, and I still am.Do I really look like a guy with a plan? You know what I am? I'm a dog chasing cars. I wouldn't know what to do with one if I caught it! You know, I just... *do* things.
It's like anything in life, visualizing the old man you're going to become: as long as you have a clear picture of that – the life you want to lead – eventually you'll probably get there.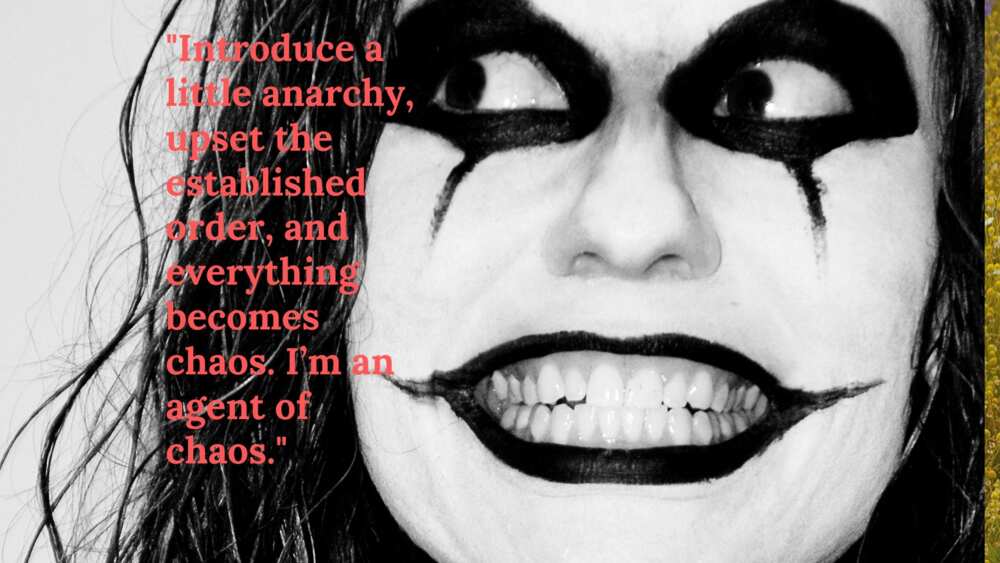 Introduce a little anarchy, upset the established order, and everything becomes chaos. I'm an agent of chaos.
You see, in their last moments, people show you who they really are.
I thought I need to be more cautious about my choices – it reflects on who I am.
Life, dear Greg, is a theater of the absurd. Be honest and gentle, and a man goes to a pauper's grave. Lie and cheat and kill, and the same man could rule the world!
It's all a joke! Everything everybody ever valued or struggled for… it's all a monstrous, demented gag! So why can't you see the funny side? Why aren't you laughing?
Give a man a mask, and he will become his true self
A man with nothing to fear is a man with nothing to love
If I'm going to have a past, I prefer it to be multiple choice!
All it takes is one bad day to reduce the sanest man alive to lunacy. That's how far the world is from where I am. Just one bad day.
If you have to explain a joke, there is no joke!
If you are just safe about the choices you make, you don't grow.
Best Joker quotes about love
I will dance in the rain with you if you bathe in blood with me
You know she's the one when she's just as crazy as you are
To me love is about being able to see light inside of a person who sees nothing but darkness
I didn't know a thing about her. I only knew that when she kissed me, I felt alive again and my whole world became something different. It was heaven and hell, brought together in my head. My own secret world. And I would burn there.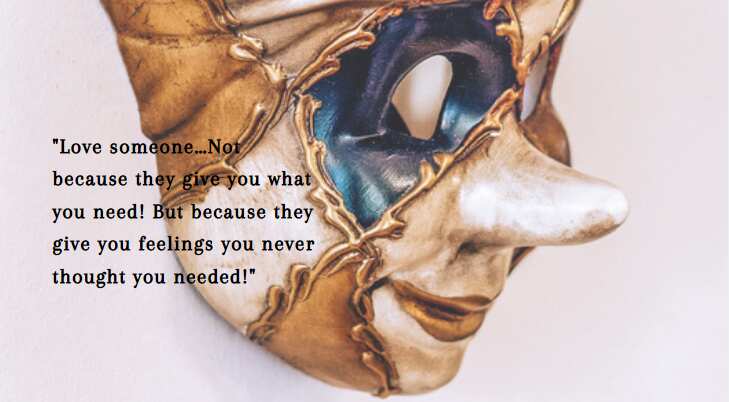 To me love is about being able to see light inside of a person who sees nothing but darkness
Sometimes, it takes two f*cked up people to make a normal relationship…
Love someone…Not because they give you what you need! But because they give you feelings you never thought you needed!
May I ask your name, my lady? Or perhaps angels have no names, only beautiful faces
I'm not looking for someone to question my craziness but for someone to be part of it
She made broken look beautiful and strong look invincible. She walked with the universe on her shoulders and made it look like a pair of wings.
These quotes are also available in Joker quotes images. Hence, if you would like a picture to post in your social media account rather than write it down, you can acquire it by downloading the preferred image.
In the DC world, one of the most famous villains is Joker. He is the arch nemesis of Batman, another beloved character in the film industry. Since the duo makes most movies to be more than exciting, fans frequently watch these two characters go head to head. However, despite being famous for his acting skills, Joker is also well known for his quotes. The legendary Joker quotes go back to the first movie of this talented character. Even if you have not watched it, just from the quotes, you can acquire a taste of what the film looks like.
Source: Legit.ng