Police Arrest 16 Suspects For Committing Electoral Offences During 2023 Presidential Poll in South South State
Some suspects have been arrested by the police for committing different electoral offences in Cross River state
The police in the state the suspects were arrested in Ogoja local government area of the state following their involvement in electoral misconduct and violence
One of the suspects who spoke during their parade at the police headquarters said they are members of the All Progressives Congress
Sixteen people have been arrested by the police in Cross River state for various alleged electoral offences committed during the 2023 presidential and National Assembly elections.
The suspects, Daily Trust reports were arrested Ogoja Local Government Area of the state and paraded at the police command's headquarters.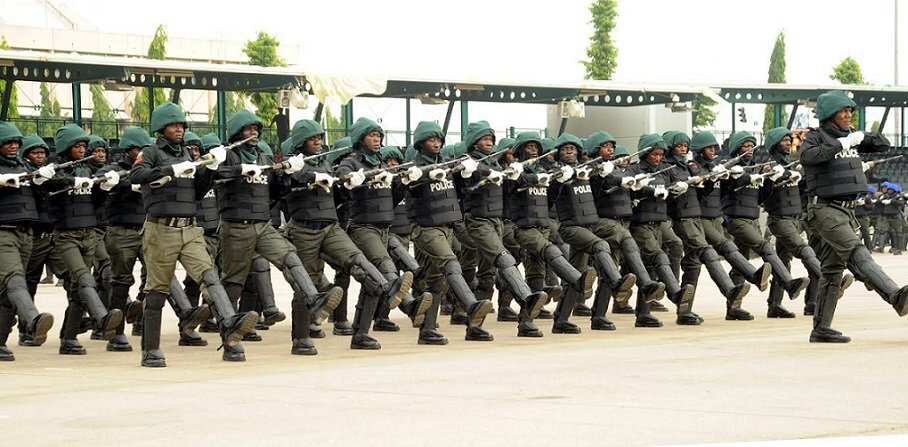 A spokesperson for the Cross River police command, SP Irene Ugbo, speaking while parading the suspects said their arrest followed a manhunt for those who disrupted the voting process in some centres in the state during the polls.
Her words:
"You will recall that the command had issued out several warnings to the people not to allow themselves to be used by desperate politicians during the elections and that anyone caught will have himself to blame.
"These people you see here didn't take our warning seriously and they are some of the people that tried to disrupt the elections in Ogoja last Saturday.
"They were caught with various arms and ammunition in Ogoja and they will be punished in accordance with the law of the land."
Ugbo alleged that the suspects were found to have worked for a candidate during last Saturday's elections.
During during parade, some of the suspects said there were members of the All Progressives Congress in the state while others noted that they work as vigilantes in their community in Obudu Local Government Area.
They added that they were not arrested in Ogoja but in Obudu without knowledge of the offence they committed.
Members of the APC in Cross River state
One of them, Mr Francis Ubi, who claimed to be a coordinator of the APC in his polling unit in Obudu, said he and some other suspects were randomly picked by the soldiers in Obudu a day before the Presidential and National Assembly elections.
Ubi said:
"We were brought here on trump-up charges. I do not belong to any group or political party other than the APC where I coordinate my polling unit in Obudu.
"As I speak with you, over N500,000 was paid into my account to coordinate my unit during the elections and I am also a member of the vigilante. I have five others of my members here who were also arrested.
"While I was arrested in my house in Obudu, others were arrested at a checkpoint in Obudu while on duty.
"Where they were arrested was approved for us to be keeping security by the council chairman who also approved the use of specific guns for us.
"I don't understand what is happening. Those who are being paraded with us I don't know any of them and only came to meet them here as we are being paraded.
"We (Vigilante) have been the ones keeping Obudu safe because of the level of insecurity there in recent times. We don't understand what we are being accused of."
The suspect added that following his arrest, he was taken to army barracks at Ogoja where he spent days before they were brought to Police Command in Calabar on Friday.
However, the police spokesperson said that the suspects would be arraigned in court next week.
Trouble for INEC staff who violated Electoral Act during presidential polls as chairman announces punishment
All the staff who have been found wanting in the past 2023 presidential and National Assembly elections have been sanctioned.
The sanction was handed to the staff - INEC staff, ad-hoc staff - by the chairman of the commission Mahmood Yakubu.
Yakubu said that those involved in any form of electoral misconduct will not be participating in the Saturday, March 11 elections.
Finally, INEC reacts to reports of challenges during 2023 presidential election, announces way forward
Meanwhile, the Independent National Electoral Commission admitted that some challenges were experienced by the commission in the past election.
The commission's chairman, Mahmood Yakubu said lessons learnt from the 2023 presidential and National Assembly election will be used positively in March 11 poll.
According to the chairman, the elections were painstakingly done despite issues arising from various corners.
Source: Legit.ng