Old Naira Notes: Is Tinubu a Factor Behind CBN's 10-Day Extension? Details Emerge
Asiwaju Bola Ahmed Tinubu has been hailed for his role in the extension of the naira swap exercise
The presidential candidate of the All Progressive Congress (APC) was reported to have vented his displeasure over the deadline issued by the CBN
However, the Arewa4Asiwaju believes Tinubu's declaration over the situation forced the hands of CBN to succumb to pressure
The Arewa4Asiwaju has claimed that Bola Tinubu's declaration against the Central Bank of Nigeria (CBN)'s initial deadline for the swap of old naira notes for the new notes played a huge part in the extension of the deadline.
Tinubu was commended by the Arewa4Asiwaju for being fierce while reacting to the initial deadline.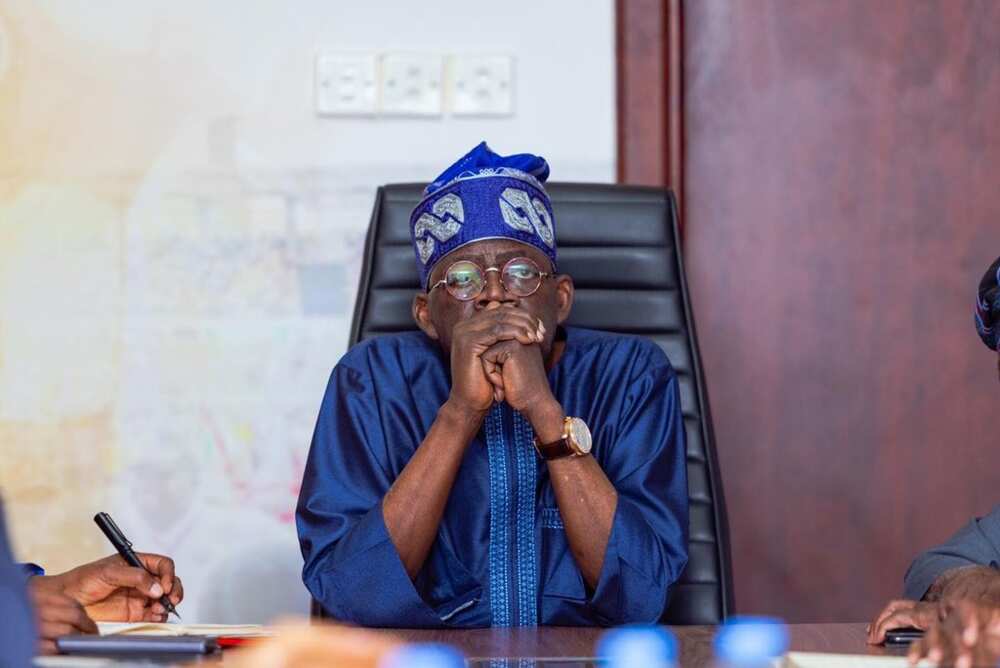 The group said:
"It was this courage and purposeful leadership shown by the Asiwaju that compelled the government to go back on its earlier "no going back stance".
According to the Arewa4Asiwaju, Nigerians owe the APC chieftain a great deal of gratitude for saving the country from chaos due to the scarcity of the new naira notes.
Old naira notes: Tinubu's courage saved Nigeria from chaos, says Arewa4Asiwaju
The north-central coordinator of the group, Aliyu Musa Pass in a statement said Tinubu's courage and ability to speak up when required saved the nation from chaos.
As reported by The Nation, he said:
"And by that singular action, Tinubu also saved the nation from going up in flames as a consequence of the raging public anger that pervaded the atmosphere before the sudden 10 days extension.
"Tinubu, proving himself a great statesman, in his now famous Abeokuta declaration, took the bold and necessary step of alerting on the dangers inherent in the new naira policy, its timing and deadline.
2023 elections: Suspense as Tinubu plans to meet Soludo, Anambra monarchs
In another development, the presidential candidate of the ruling All Progressive Congress (APC), Bola Tinubu will be visiting Anambra in less than 24 hours.
The APC bannerman is expected to meet with Governor Charles Soludo of Anambra at the State House.
It is expected that Tinubu will also be meeting with traditional rulers in the state to solicit their support ahead of the 2023 polls.
Source: Legit.ng