2023 Election: Why I Joined Labour Party Instead of APC, PDP, LP Reps Aspirant Gives Strong Reason
A House of Representative candidate under the Labour Party platform has revealed how the party's standard-bearer Peter Obi's personality will influence her victory in the forthcoming election
Ahead of the 2023 polls, Eunice Atuejide expressed confidence that the Obi's goodwill will propel her victory
The prominent Nigerian businesswoman and politician added that she decided to run under the LP instead of the APC or the PDP because of Obi and even left all she is doing in the diaspora to join Nigerian politics fully
Eunice Atuejide, a prominent Nigerian politician and businesswoman has expressed readiness to serve the good people of Apapa Federal Constituency at the House of Representatives in the forthcoming general election.
The 42-year-old mother and grandmother who is contesting for the seat under the Labour Party, (LP), has revealed the real reason why she chooses to run under Peter Obi's party, a new party that largely represents the yearning and aspirations of Nigerians.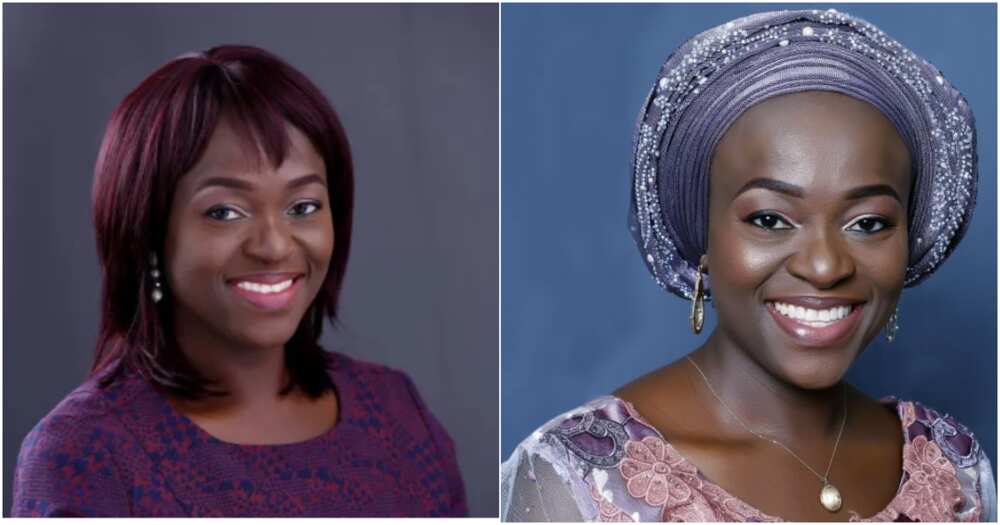 Eunice Atuejide speaks on why she is running under Labour Party instead of APC, PDP
In a chat with Legit.ng on Sunday, January 29th, 2023, she noted that she joined the Labour Party instead of the ruling All Progressives Congress (APC) or the opposition Peoples Democratic Party, (PDP) in Lagos state because of the Peter Obi, the LP flagbearer's 'persona'.
She said,
"I chose the Labour Party because of Mr. Peter Obi. I strongly believe that the goodwill following him would propel the Labour Party to the frontlines, therefore give me a really good opportunity to win my APC counterparts in Apapa Federal Constituency, Lagos State."
Why I'm contesting for House of Reps seat, Eunice reveals
Speaking on what really informed her decision to contest, the former presidential candidate noted that power is required to make and effect the desired change in society hence she wants to get the political power that would drive change and impact lives.
Eunice opined thus:
"I have always known that getting political power was the most enduring and most sustainable way to massively positively influence the wellbeing of our people.
"So, I made up my mind early in my life to seek power at the highest possible level, so I can help shape our policies and with that positively impact on our lives for the long-haul."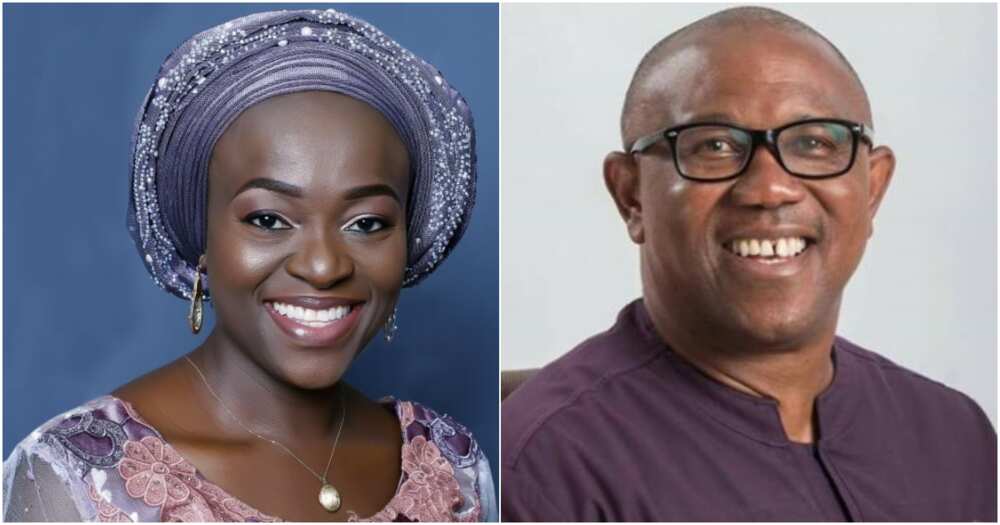 What I'll do differently if elected
Unique and blessed, Barrister Eunice revealed that the interests of the people have always been her top priority hence she will dwell on the driving policies that would serve the best interest of the people in her constituency, Apapa Federal Constituency if elected in the coming polls.
She opined thus:
"I will focus all my energy on actually driving policies, formulating and implementing legislation which serves the best interests of my people in Apapa, and every citizen and resident of Nigeria as a whole.
"I will not join the transactional system of legislating in Nigeria because I know that is one of the main driver of the ailment we all suffer in this country."
Eunice speaks on Peter Obi's candidacy, her journey into Nigerian politics and her conviction so far
The international lawyer practising in Nigeria and the UK, and a new-breed politician revealed that Peter Obi is the main reason why she came back home to join politics for good in Nigeria.
She added that she is convinced Peter Obi will effect the desired change Nigerians are clamouring for if given an opportunity in the coming elections.
Eunice noted that,
"Peter Obi is actually the reason I packed up my bags and left the diaspora in 2016 to come and join politics in Nigeria for good.
"I listened to his presentation about his stewardship as a two term governor of Anambra State on a program called The Platform on the 1st of October 2016. From that day onwards, I became convinced that I would do excellently well in the Nigerian political landscape. I knew from that day that I would be able to completely avoid doing evil as a public officer, even as I may be permanently surrounded by evil people, who would persistently do bad things to our country and people. That knowledge fueled my already burning desire to step in and help this country.
"So, to my mind, Nigeria has never had it this good in terms of the opportunity to choose a perfect leader, for the peculiar problems we have as a country.
"I am convinced beyond reasonable doubt that Peter Obi is experienced, honest, hardworking, and empathetic enough to begin the journey out of abyss for us. And to get us far very quickly."
"Wahala for BVAS that'll capture them," Reactions as masquerades show their PVCs, drum support for Peter Obi
On Saturday, January 28, a Twitter user, @itzz_blitz1, shared a video clip of three masquerades drumming their support for the 2023 presidential candidate of the Labour Party, Peter Obi.
The masquerades while sitting on the bare floor urged Nigerians to ensure their go and collect their Permanent Voters' Card which will enable them to cast their votes on the days of the elections.
Chanting songs in the local Igbo dialect, the lead masquerade of the group showered appreciation on the former Anambra state governor who is said is on his way to victory.
Source: Legit.ng