Roman Reigns wife and his daughter
What do you know about Roman Reigns family? Checkout interesting facts about the wife and daughter of the famous wrestler!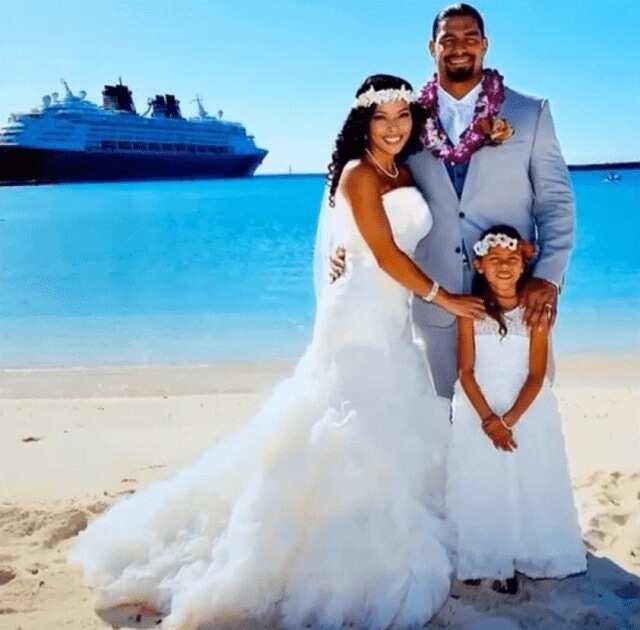 Roman Reigns wife
Roman Reigns wife Galina Becker is a talented and beautiful woman, she is always by Reigns' side. Galina Joelle Becker and Roman Reigns met at Georgia Tech University, she was also an athlete in college. The fans of Roman Reigns saw his wife for a first time at 2014 Hall Of Fame ceremony of WWE superstars.
Here we have some interesting facts about Roman Reigns wife:
She was born in Florida, USA on 11 March 1987. Galina has African-American ethnicity, she spent her childhood in San Francisco. Galina also has to elder sisters. Galina and her elder sister Udine began athletics quite young.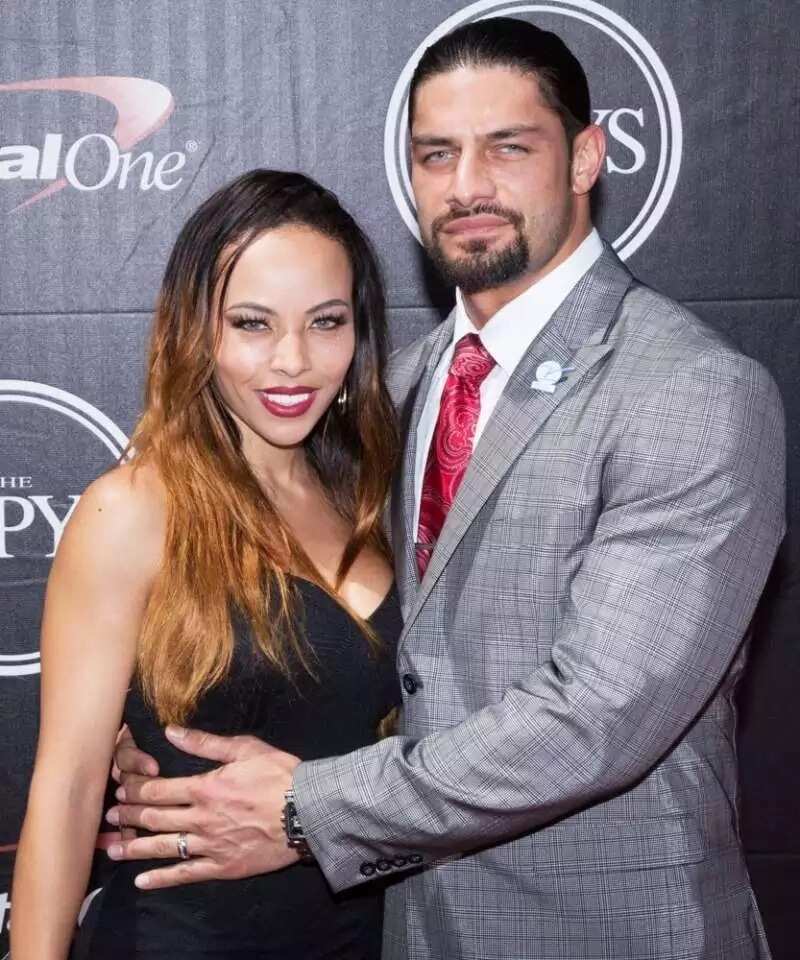 READ ALSO: Roman Reigns family: wife, daughter and cousins
Galina Becker has good friendship with several WWE superstars
If you look at her social media pages, you can see a lot of shares and retweets of posts by Renee Young, The Bellas, and Nia Jax. So, she is an active participant in the community of wrestlers.
Galina Joelle Becker has an impressive sport achievements
Galina was quite successful athlete in high school and in Georgia Tech University. She is a record-breaking performer, she has awards from volleyball competitions and the title of Most Valuable Performer, she is also winner of Long and Triple Jump regional competitions.
Mr. and Mrs. Reigns have been together for a long time
Roman Reigns and Galina Joelle Becker-Anoa'i has been together since college, they are incredibly devoted to each other. It seems like distance makes their relationship even stronger.
Galina is a fitness model
She successfully combines motherhood with work in the fitness model industry. See also: SummerSlam 2018 Results.
Did you know that the Mr. and Mrs. Reigns got married on a private island
It was kind of fairy tale wedding on Disney's Castaway Cay Island. The Island is situated in the Bahamas and it is owned by Disney Corporation. Wedding photos were so romantic and full of happiness. 'A Whole New World' from the Aladdin movie was the main song of the event.
What about Galina Becker net worth?
According to answersafrica.com the net worth of a model is $3 million.
Roman Reigns daughter
The star couple has one child. Their daughter was born on December 14, 2008, and named Joella "JoJo" Anoa'i. JoJo played a significant role at the wedding of her parents. They were together at the ceremony and looked like a happy family from the fairy tale.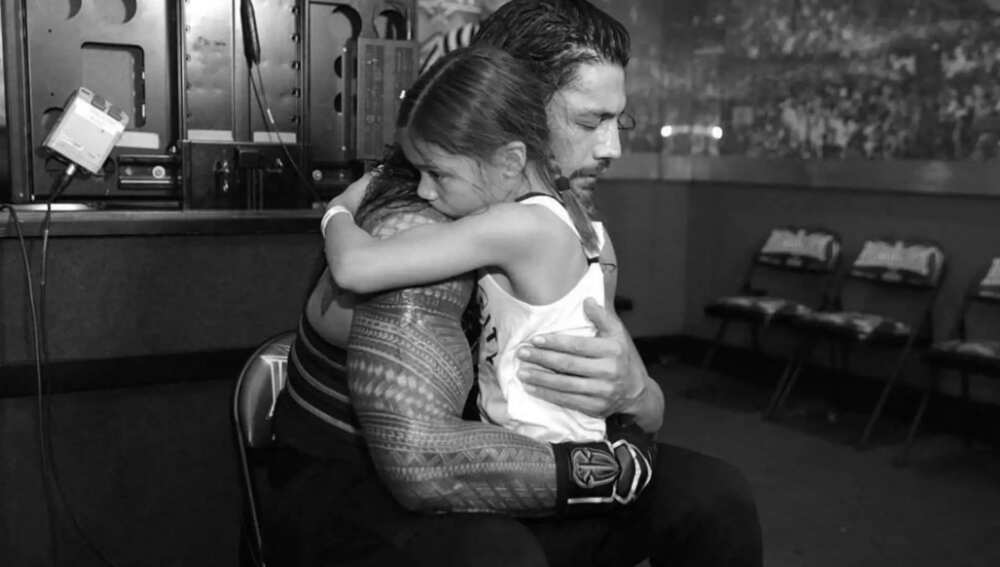 READ ALSO: WWE Money In The Bank 2018 results
We can see that despite his extremely busy schedule, the star-wrestler is a loving father. Here we have some interesting facts about the star's daughter:
She was born on the night Roman Reigns won WWE World Heavyweight Championship . The sportsmen dedicated this win to Joelle.
There was a scandal when Bray Wyatt used a photo of Joelle as part of a WWE promo. Bray Wyatt was Roman's opponent.Wyatt tried to mock his opponent by using a photo from the video of Roman and his daughter. Roman was not happy about this episode.
Roman tries to be the best father for his daughter and the best husband for his wife. Thousands of fans are waiting for the news about his family and sports achievements, see more interesting facts in the video.
READ ALSO: WWE Royal Rumble 2018 results
Source: Legit.ng