Not too many women can boast about being a famous, gorgeous, and talented sportscaster. Kristen Ledlow is a good-looking blonde lady who has reached remarkable heights in journalism in the USA. She works for the NBA, and her TV programs are always awaited by many men and women who love sports.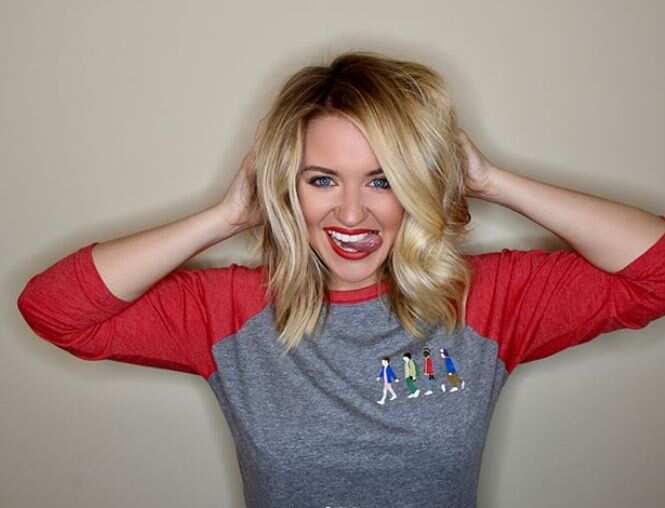 Being in love with sports herself, Kristen Ledlow played basketball in her young years. As she grew up, she managed to combine her passion for sports with journalism. She became the first woman hired by the NBA; thus it is curious to discover some exciting details from this lady's bio, her current relationship, and other facts about her professional and personal life.
Kristen Ledlow bio
Looking at the beautiful face of this lady and exploring the strong sides of her character, many men wonder about Kristen Ledlow fiancé. Is she married or still single? It is curious to know the answer, and it is undoubtedly fun to learn more about Kristen Ledlow relationship, find out details about her job, career success, and financial side of her life.
READ ALSO: History of basketball in Nigeria
Well-known by her nickname Kris, the woman originates from the USA. She was born in Atlanta (Georgia). The pretty blonde girl has intense brown eyes, slim body, beautiful nature, and she has built an overwhelming career.
As a little girl, she went to the Christian Community School. Later she studied communication and broadcasting at the Southeastern University in Florida. She graduated in 2010. Her educational years were closely related to sports. Kris loved volleyball and basketball, and her beauty helped her to earn the crown of Miss Capital City USA.
The woman's mind and pleasing appearance were noticed by the National Basketball Association (NBA). This widespread network chose her among many candidates in 2014, and she became the first ever woman to work for them becoming a known TV personality. Besides her contract with the NBA, she used to be a part of CNN, HSN, and HLN news teams.
These days Kristen Ledlow is the face of the NBA Inside Stuff. This TV program created by NBA is well-known in the USA and some other countries.
Kristen Ledlow age
Biographies usually start with a person's birthday. If you wish to know Kristen Ledlow age, you should learn that this woman was born on January 18, 1988. Her star sign is Capricorn, and earlier this year, in 2019, she turned 31 years old.
READ ALSO: Mina Kimes bio: age, height, ethnicity, husband
How tall is Kristen Ledlow
For some reason, fans and ordinary people wish to know everything about famous women and men. For example, a question about Kristen Ledlow height worries the minds of many NBA viewers.
The famous TV personality's height is 5 feet and 8 inches or 1.72 m, according to Heightline source. Her weight is about 59 kg, and she wears dress size 6.
Kristen Ledlow husband
Those people who follow the TV host's Instagram account have noticed photos of different men, including Joakim Noah who was rumoured to be Kristen Ledlow boyfriend, according to Frostsnow gossip. But this was not confirmed.
Is Kristen Ledlow married these days? The answer can upset those men who wished she was single. Yes, this woman is in the long-lasting relationship with a man of her dreams.
The name of Kristen Ledlow husband is Kyle Anderson. He is a well-known basketball player. He is a couple of years younger than his second half, but their age difference has not influenced their true feelings and passion for each other.
The couple was dating for a long while until the two people deeply in love with each other decided it was time for their engagement.
Last fall, the celebrity added a picture to her Instagram account showing off the engagement rings. You can imagine her saying that precious word 'Yes' because the basketball TV host and her man are happily married since December 2018.
Kristen Ledlow life seems to be impressive. Based on unconfirmed reports from Wiki Networth, her net worth can reach half a million U.S. dollars. While we do not know whether this information is truthful, we are sure that many good-looking women would be happy to achieve similar success to this gorgeous NBA Inside Stuff host and sports news queen.
READ ALSO: Tristin Mays bio: ethnicity, measurements, husband