"His Wife Is Probably in Labour": Video of Mercy Intensely Rocking Frodd During Pool Party Surfaces
Big Brother Naija housemate Frodd is trending on social media for disrespecting his pregnant wife, who is due for labour soon
In a viral video sighted online, Frodd was seen dancing with Mercy with her backside turned, rocking him
Netizens have bashed Frodd for being a shameless man even though his wife is probably at the hospital having their child
Big Brother Naija All Stars housemates had a great time at their pool party on Thursday, August 10.
A video of Mercy and Frodd has gone viral, showing them dancing "inappropriately".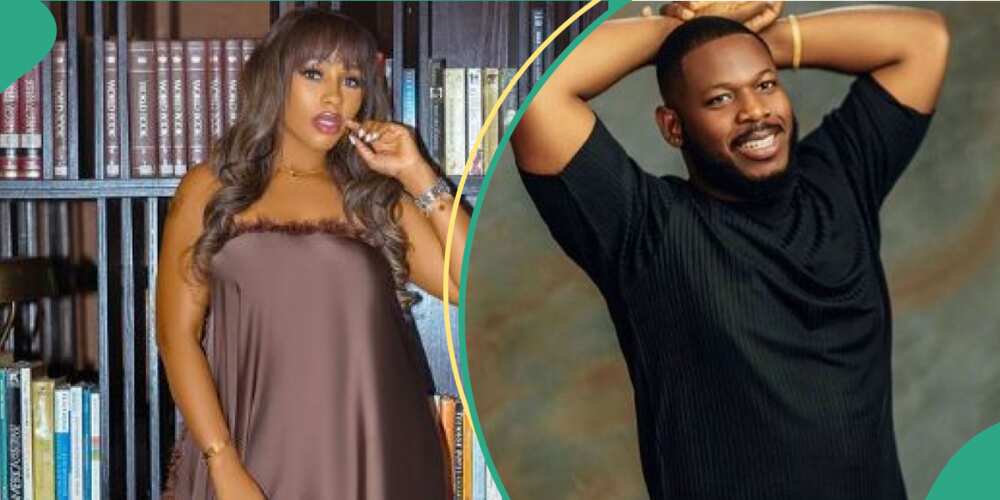 Mercy had her back turned to Frodd, who disregarded the fact that he was a married man and rocked her as she danced.
The housemates also ended up playing together in the pool without boundaries, to the shock of netizens.
See the post below:
Why would Frodd disrespect his wife?
Below are other tweets condemning Frood's behaviour and disrespect towards his wife:
"The fact that Frodd is married and not just married, he left a pregnant wife who is about to go into Labour at home for the bbn and he still ain't doing his best to respect her is a terrible thing to behold. Don't come on the show if you can't control yourself. What morals are you teaching the people watching u. The other day u and Seyi dy shout say una be old school but old skool won't do this ‍♂️ How can you be rocking another lady so good on live tv that your pregnant wife is watching ‍♂️. It's a pity ‍♂️ "
Another tweep knocked the housemates, saying Frodd's wife was probably in labour while he was being inappropriate on national TV.
"Now I see why they were dragging Frodd the other day. Because this actually is disrespectful to your wife on National Tv. And before we say it's a party blah blah,let's not also forget Mike was on this same show and he respected his wife till the end."
Other netizens react to Mercy and Frodd's video
The video sparked mixed reactions as netizens called for Frodd and Mercy to be treated the way Tega and Boma were treated during their season. Other netizens brushed the video as a normal harmless occurrence.
Read some comments gathered below:
@ghuynextdoor:
"Make Una free this man, its part of the show and the wife that gave him permission is fully aware."
@symply_kim:
"I need y'all to give Frodd the same energy yall gave Tega on this app as a married woman. What kind of ashewo married man be this ? #BBNaija #BBNaijaAllStars"
@kenduma1:
"Mike would never engage in such and that's because of the respect he has for his wife. Frodd obviously doesn't respect his wife."
@cynthitializing:
"My dear, Frodd is in the night life industry. These things are already normal. It is no big deal."
@mrjoshuasamps0n:
"Don't you people think you hit your head on the wall for other people's headache? Has the wife complained to anybody? What if they've decided "Do whatever it takes to bring that money home" ? Is life not stressing y'all enough to carry another person own wahala for head?"
@Gloriou36017472:
"Y'all take things too seriously. Relax, it's just showbiz MERCY EKE FOR THE MONEY."
@foreverdeb_:
"Tbh, this is actually somehow."
Why did Frodd cry like a baby in the house?
The Big Brother Naija All Stars show brought out the emotional side of a housemate, Frodd, yet again.
The reality star could not control his emotions and burst into tears after he was pardoned and granted immunity from eviction for the week on Monday, August 7.
Frodd earned immunity for being the housemate with the highest number of nominations for eviction.
Source: Legit.ng