All female Mortal Kombat characters across the franchise
Mortal Kombat is one of the best action-adventure movies you will come across. The franchise features numerous martial artists; among them, female characters have stood out. They have been introduced in different films in the franchise. Discover all the female Mortal Kombat characters across the franchise.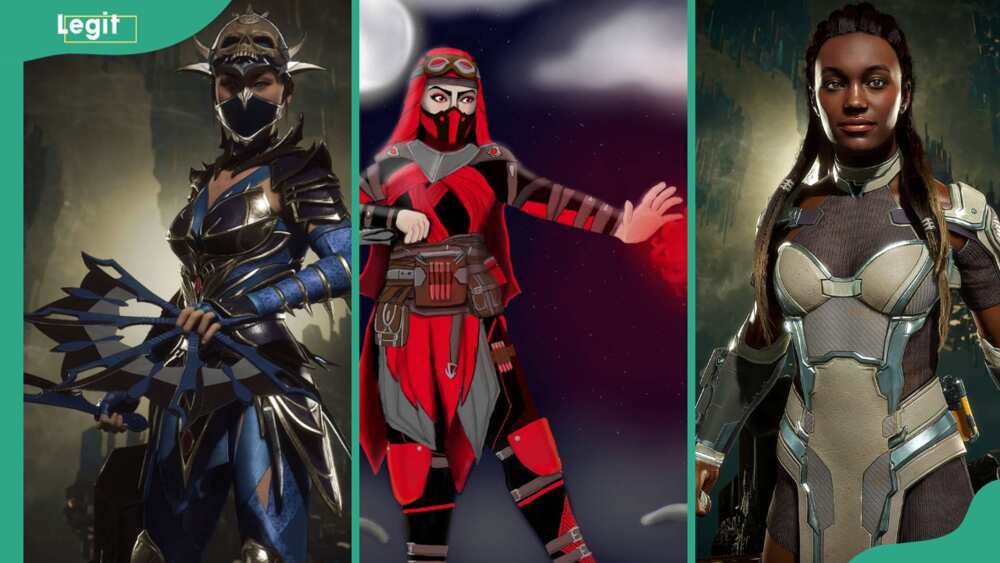 Mortal Kombat film franchise developed from a game by the same name in 1992. The franchise has multiple movies with numerous martial artists. If you are a Mortal Kombat fan, a few female characters must have attracted your attention. Discover all the female Mortal Kombat characters across the franchise.
All female Mortal Kombat characters
Even though most characters in Mortal Kombat are male, female characters' roles cannot be overlooked. Here are the Mortal Kombat female characters who make the franchise what it is today.
1. Sonya Blade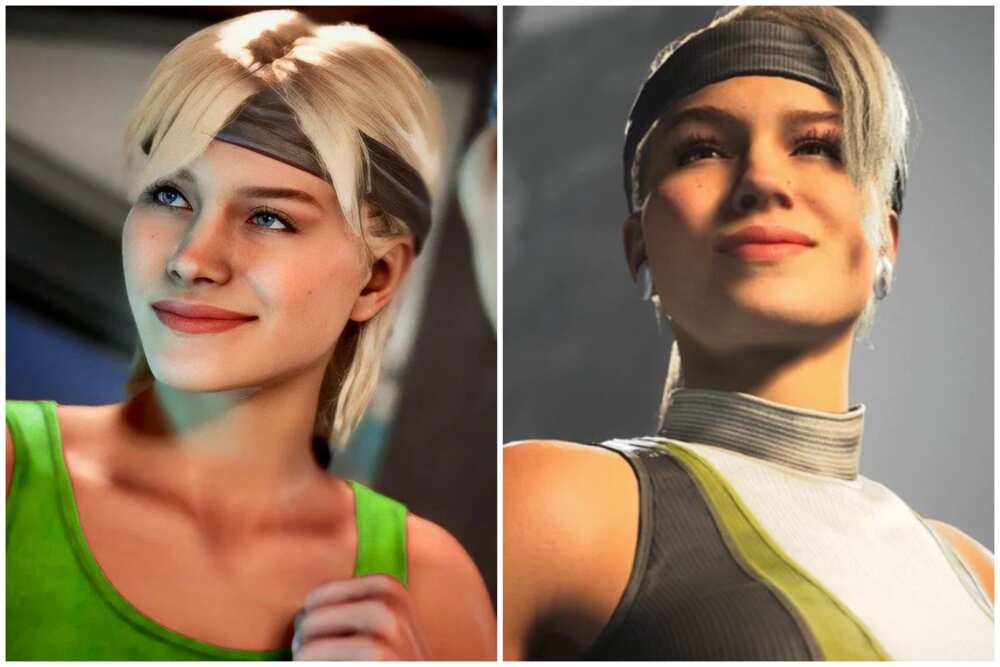 Sonya Blade is an American Special Forces officer and a skilled fighter known for the best kicking moves. She is the first female character in the fighting franchise, appearing in the original Mortal Kombat game in 1992.
She gets romantically involved with Johhny Cage, and they get a daughter, Casie Cage, but they later part ways. Sonya dies in Mortal Kombat 11 after an explosion in a temple, but her younger version appears later in the series.
2. Mileena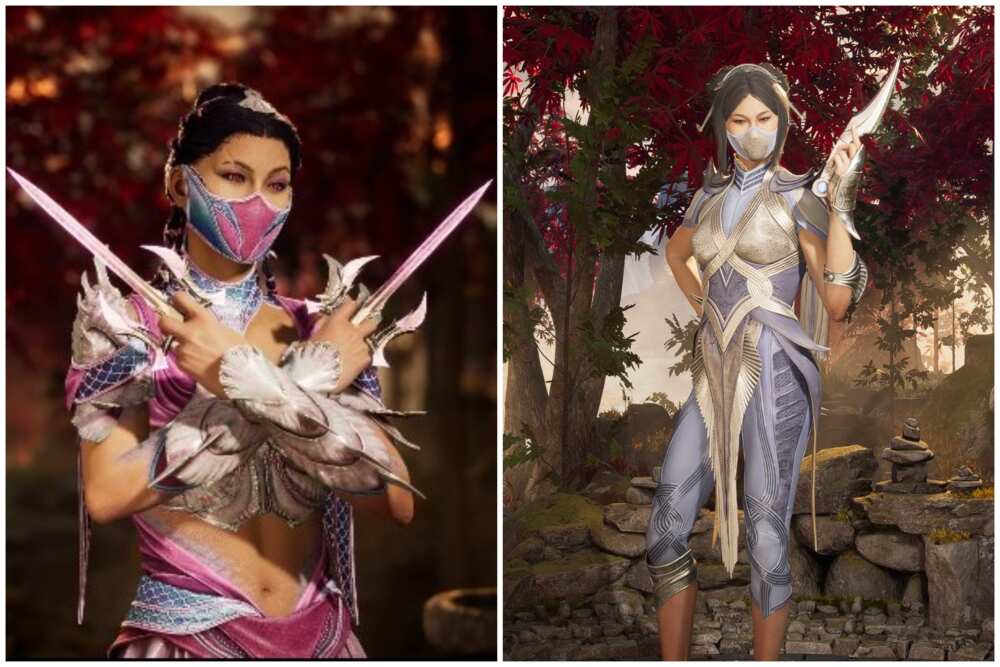 Mileena first appears in Mortal Kombat II as Princess Kitana's sister. She was created by Shang Tsung, and after Shao Kang passed away, she became Netherrelm's empress. She was infected by a virus that would make her kill everyone if not treated. Her primary weapons are Sais and deadly teeth.
3. Sheeva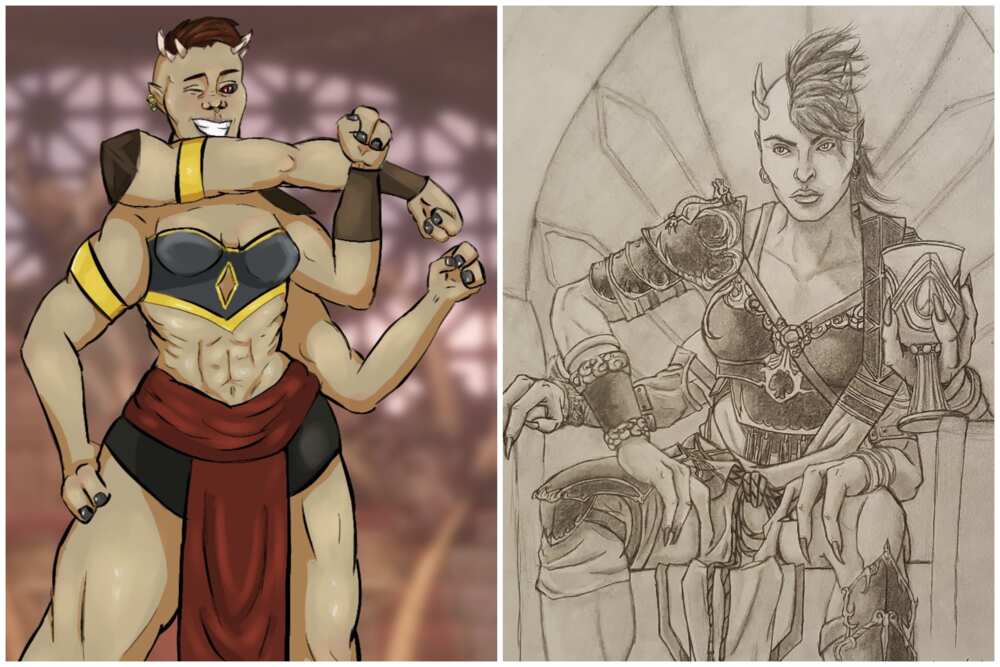 Sheeva is a Shokan combatant with four arms and a dragon-like appearance. She is one of the most outstanding characters in Mortal Kombat and an elite in Outworld. She was Queen Sindel's bodyguard, and after the death of King Gorbak, she became the Queen of the Shokan.
4. Ashrah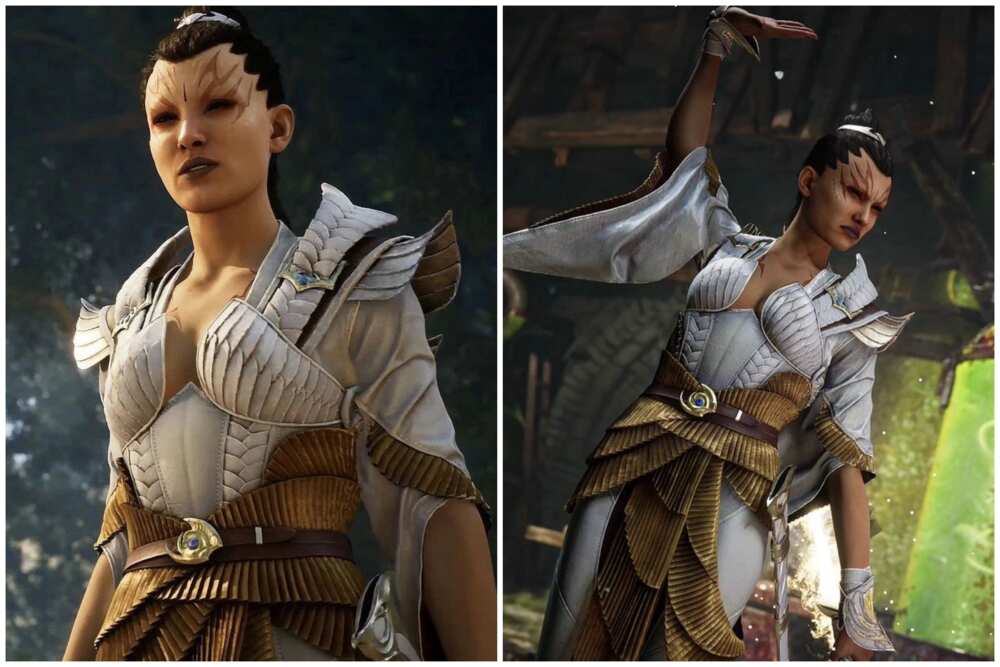 Even though Ashrah appears attractive, she is a demon from the Netherrealm. She first appears in Mortal Kombat: Deception, juggling between good and evil forces. She is a female demon hunter who uses Kriss as her primary weapon and believes she purifies her soul whenever she kills a demon. She joins Earthrealm and forms The Order of Light after freeing her shadow sister, Sareena.
5. Frost
Frost makes her debut in Mortal Kombat: Deadly Alliance, where Sub-Zero trains her. Frost's partnership with Sub-Zero is severed after he makes peace with an enemy clan. She thinks her master is unfit to lead the clan and challenges him, and she loses the fight. Frost later teams up with Kronika in her quest to reset the timeline, hoping she will help her defeat Sub-Zero.
6. Skarlet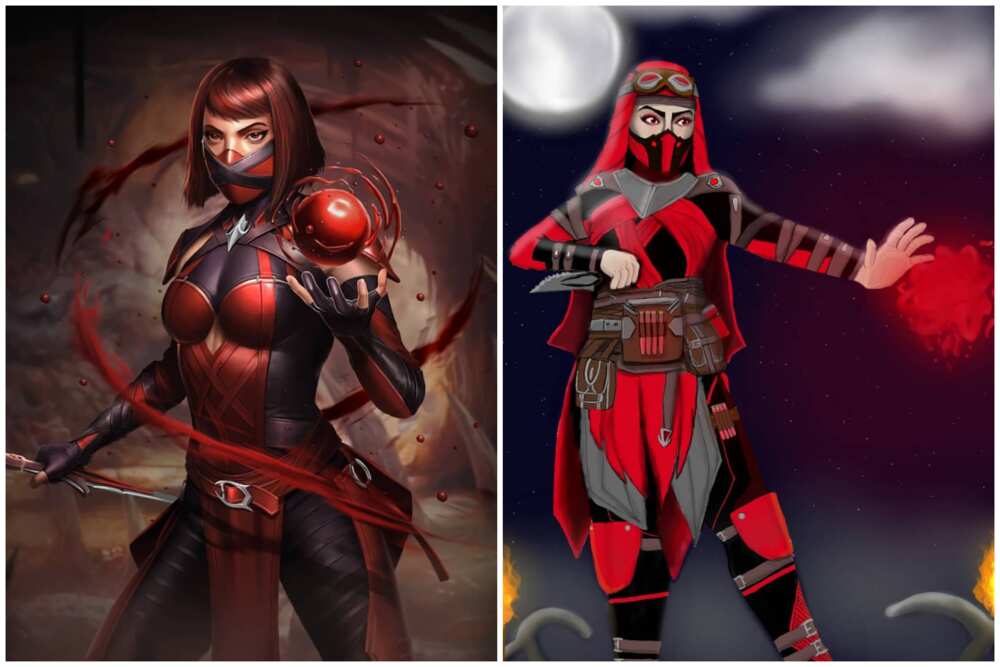 Skarlet is among the MK female characters introduced as a genetic experiment in Mortal Kombat 9. Skarlet is the end product of Shao Kahn's creation from the blood of dead warriors. She is Shao Kahn's servant, empowered by his sorcery. She learns ways of Blood Magik and is thirsty for her enemies' blood. She is one of the greatest female character combatants.
7. Li Mei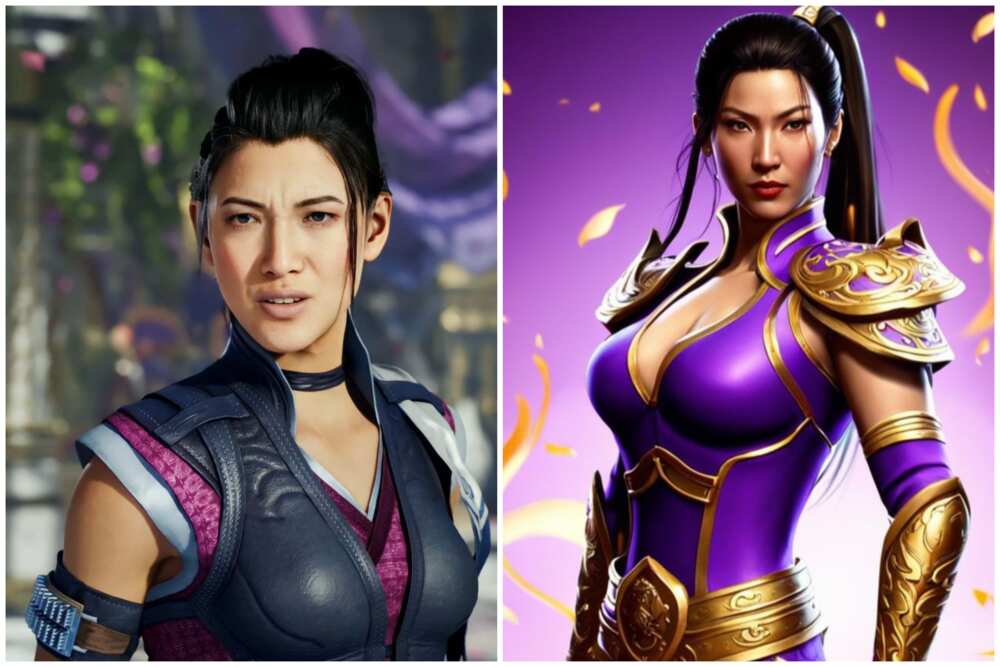 She debuted in Mortal Kombat: Deadly Alliance, and she tries to save her village from slavery but fails. Consequently, her soul is stolen and given to one of the soldiers, but Bo' Rai Cho comes to her rescue and trains her to join the Forces of Light. She is stabbed and killed by Naginato during the Battle of Armageddon.
9. Kitana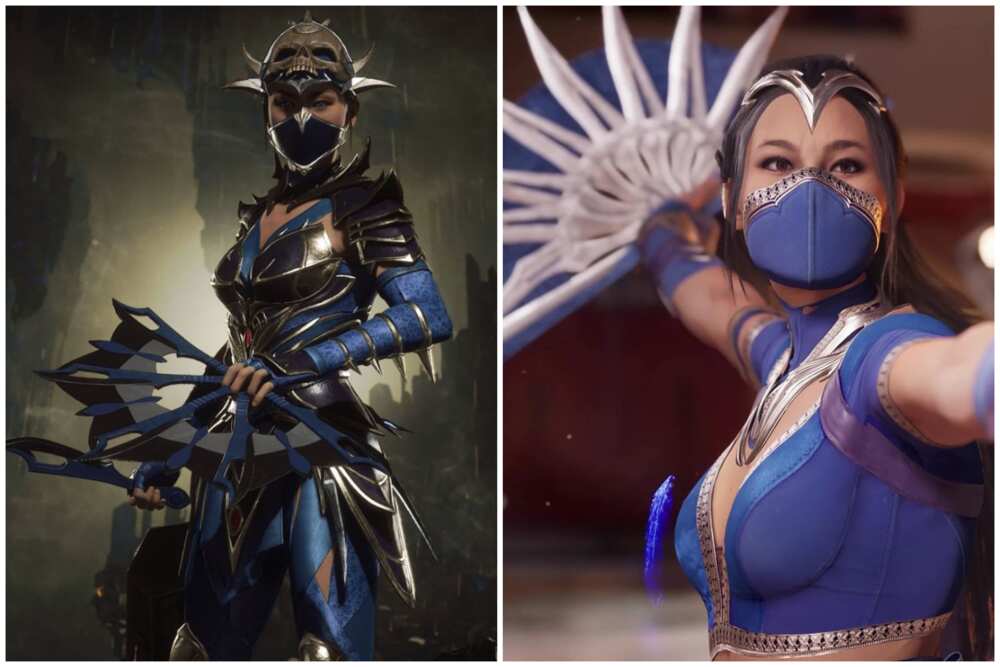 Kitana is a royal from Edenia and is reportedly 10,000 years old. Her weapon of choice is a pair of steel fans, and she teams up with the Earthrealm warriors to fight and liberate Edenia after it is conquered. Initially, she was deceived into believing she was Shao Kahn's daughter until she unearth the truth about her father's demise. She is Liu Kang's love interest.
10. Cassie Cage
Cassie is the daughter of Sonya Blade and Johnny Cage. She is a Special Forces commander, a title she earns after almost killing Shinnok in Mortal Kombat X. She rescues her parents after Black Dragon kidnaps them and attacks Kronika's fortress.
11. Nitara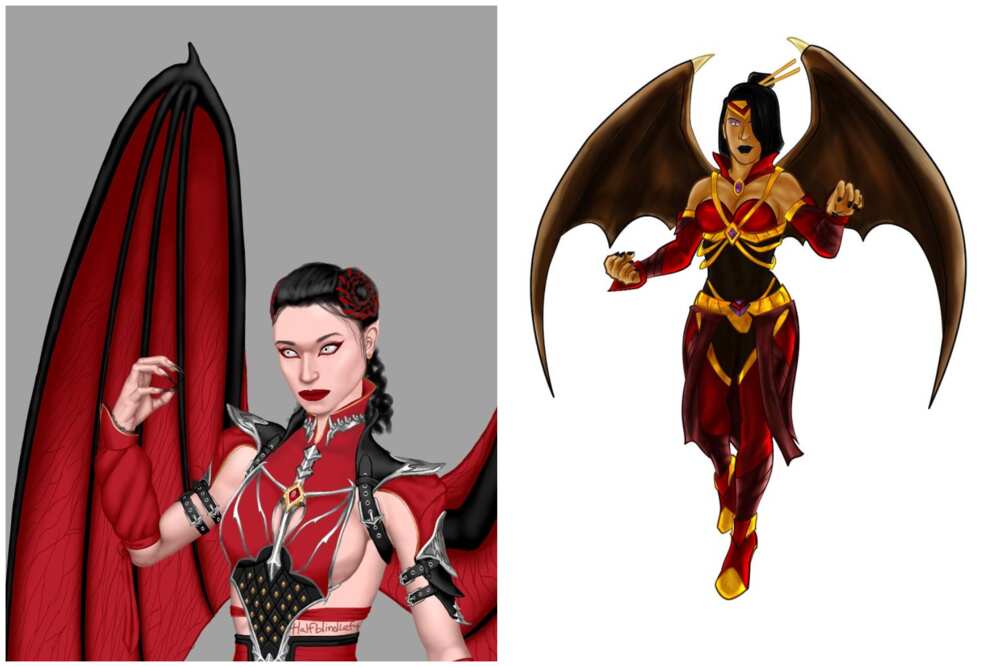 Nitara debuted in Mortal Kombat: Deadly Alliance and is considered a rare character since she is a vampire feeding on blood. She is said to hail from Vaeternus, a dark realm, and only a few vampires remain there. Vaeternus was captured and merged with Outworld, and she intends to separate the two worlds when she gets an opportunity.
12. Jacqui Briggs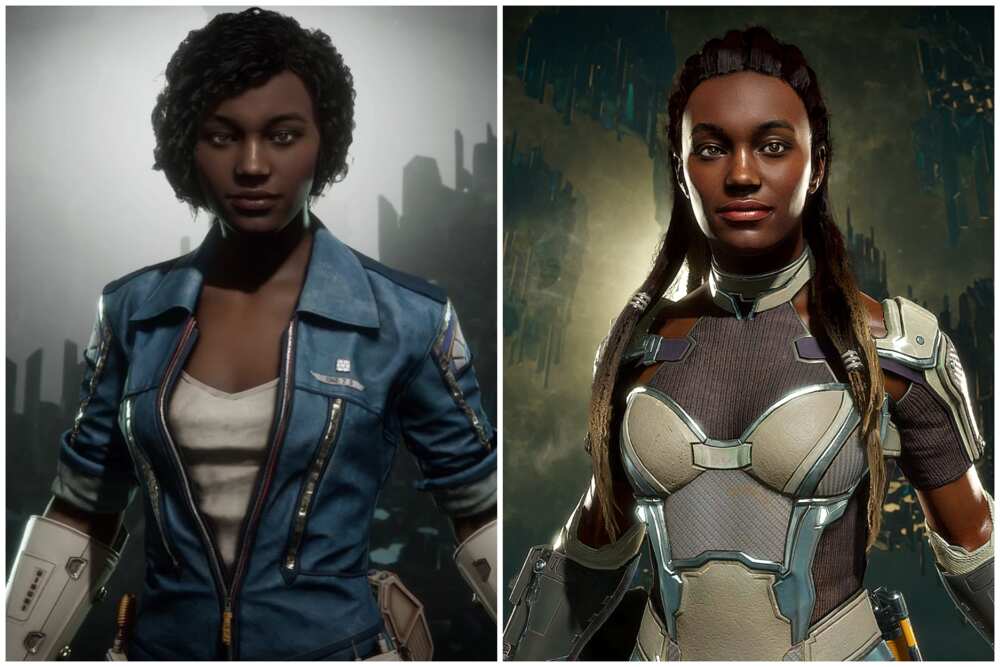 Jacqui is the daughter of Jax and Vera and Cassie Cage's best friend. Her father, Jax, does not want her to fight, but she becomes a professional kickboxer and eventually joins the Special Forces. She intends to protect Earthrealm and get revenge for her father's suffering at the hands of Quan Chi and Ermac. She is the only black female Mortal Kombat character.
13. Tanya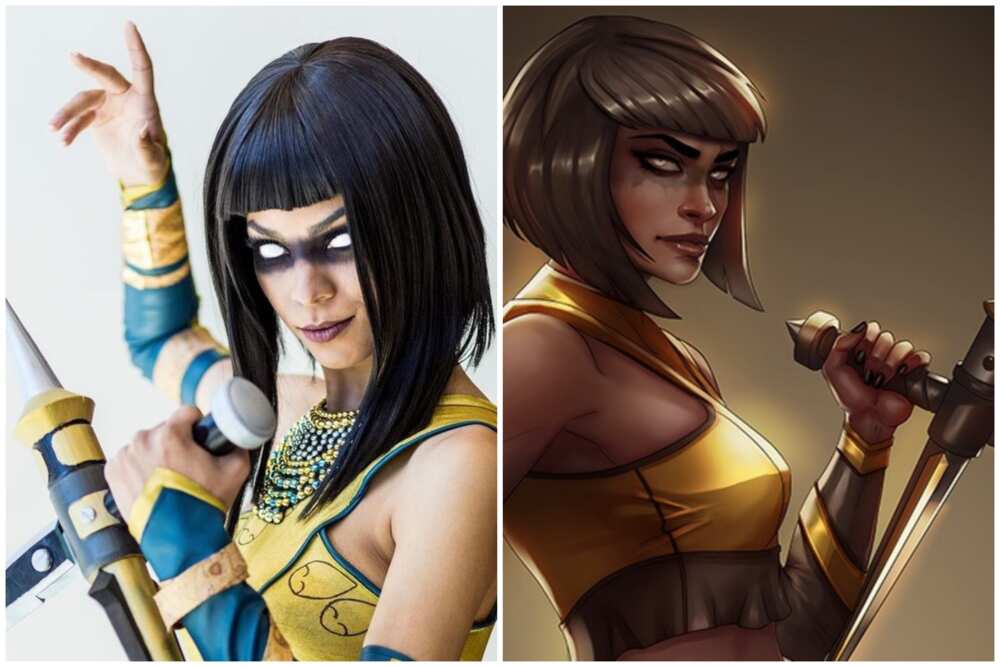 Tanya appears in Mortal Kombat 4 and boasts magic and diplomacy. She worships Shinok but later changes her allegiance after Shinok is defeated and serves Shao Khan. Tanya teams up with Mileena against Kotal Khan. She fights and loses to D'Vorah.
14. Jade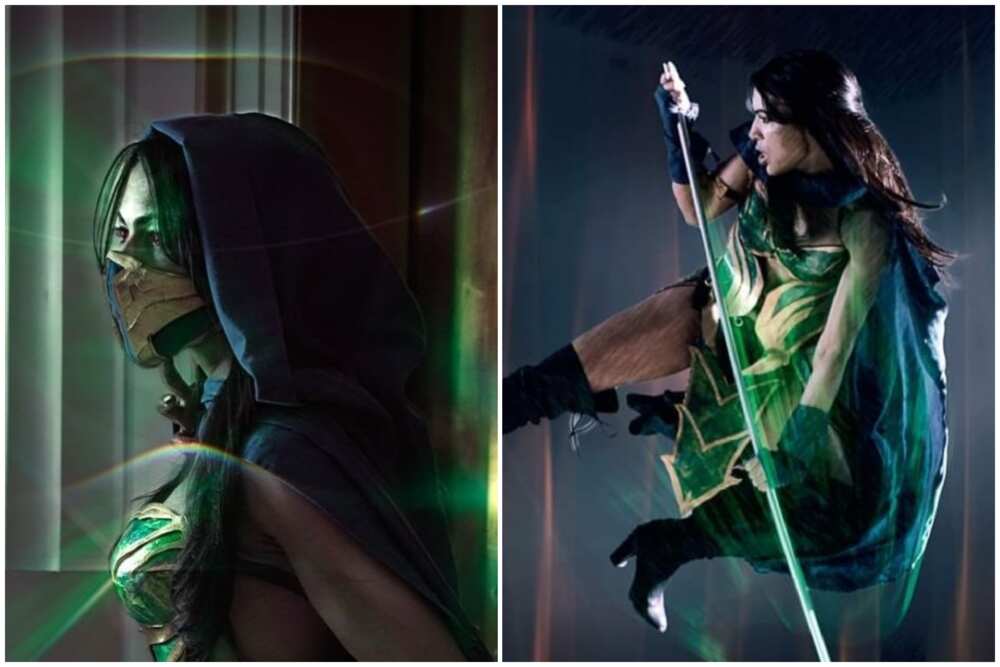 Jade has been Kitana's best friend since childhood and is her bodyguard. She is also a loyal servant of Shao Khan. She is one of the Generals of the Edenian army and uses the long staff and boomerang as her weapons of choice. She dislikes Tanya because of her deceitful nature.
15. Sareena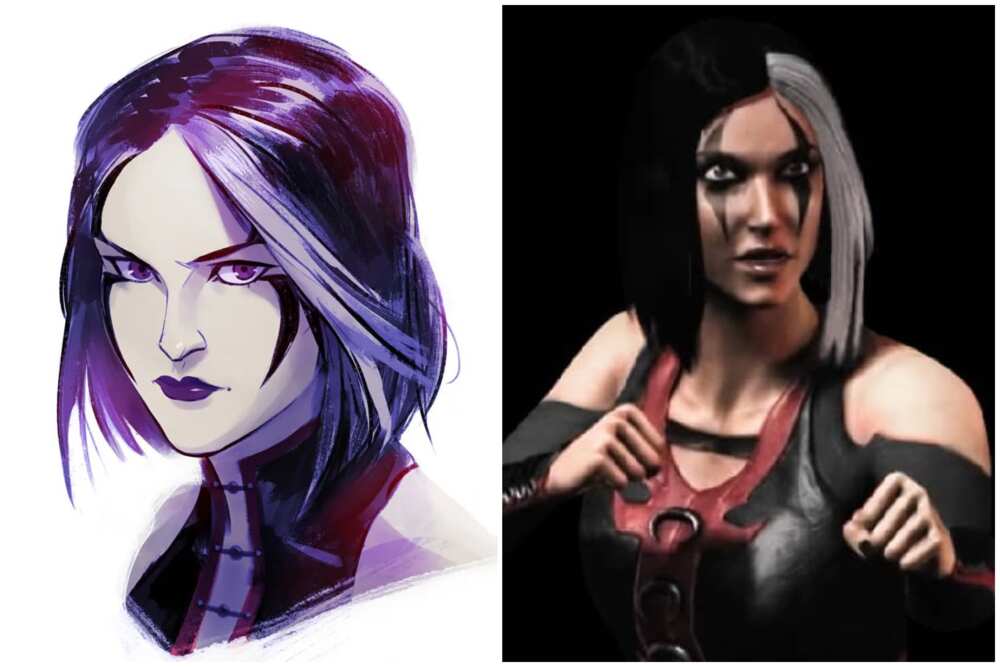 Sareena is a Netherrealm native and was formerly an assassin for Quan Chi, who needed his magic to keep her human form. Her weapons are two Kamas she uses to fight and assist Sub-Zero in killing Quan Chi.
16. Sindel
Sindel is one of the best female Mortal Kombat characters and is the mother of Kitana; together, they rule the realm of Edenia. Shao Kahn killed her husband, King Jerrod, after Edenia's invasion. In the original timeline, she kills herself but is later resurrected and brainwashed by Shao Kahn.
17. D' Vorah
She is from the Kytinn race of insects that combine to form humanoids. At first, she is a servant of Kotal Kahn but later turns to serve Shinok. Cassie Cage defeats her and later defeats Hanzo Hasashi after she joins hands with Kronika.
18. Kronika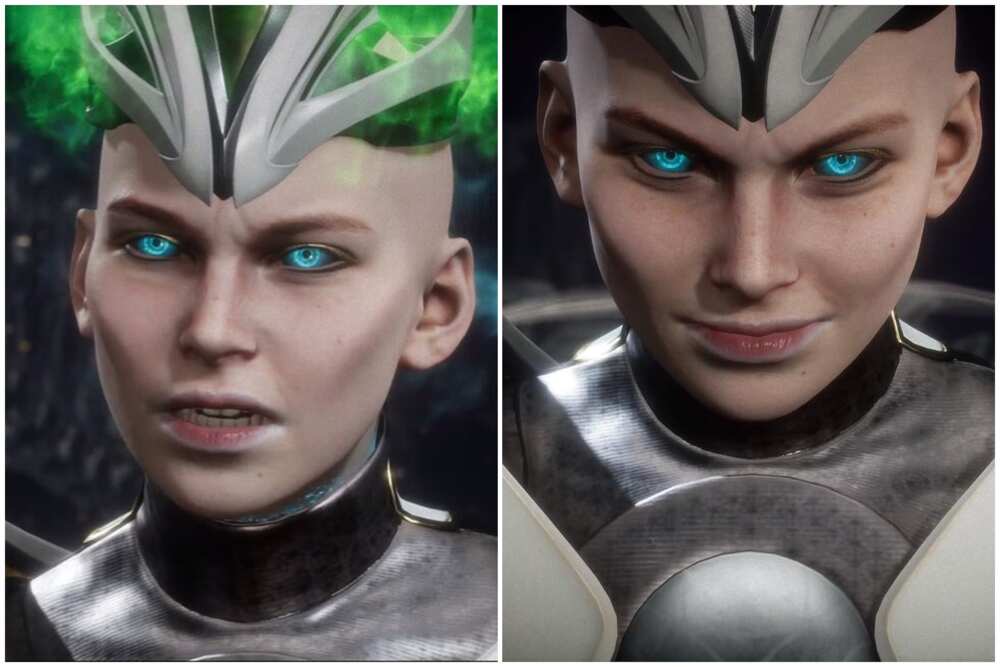 Kronika, a Titaness, is the keeper of time and creator of the immortal artificial construct Geras. She can manipulate space and time and wants to use her powers to defeat Raiden. Even though powerful, she was defeated by Liu Kang, the Fire God and was later defeated by Shang Tsung.
19. Khameleon
She is the only female Zatteran and has invisibility powers. Khameleon has a partially covered face and has a grey attire. She is unique because she possesses the powers of other female characters in Mortal Kombat.
20. Kira
Kira first appeared in Mortal Kombat: Deception and was among the first to be recruited by Kabal to join the new Black Dragon clan. She goes to Netherelm to battle Onaga, whom Shujinko kills. She dies in Mortal Kombat: Armageddon.
Female Mortal Kombat characters have undoubtedly made a significant impact in the franchise. They have different strengths and magics, distinguishing them from one another.
Legit.ng recently published a list of iconic female cartoon characters. If you love watching cartoon movies and TV series, you probably have a few memorable female characters that have won your heart.
Cartoons are not only for the young generation; the older generation also enjoy watching them. Numerous female cartoon characters have stood out in different films and TV series. Read on to find the most iconic characters of all time.
Source: Legit.ng