30 popular My Hero Academia female characters beloved by fans
My Hero Academia is among the best anime series with a huge global fanbase. The series is written and directed by Kohei Horikoshi and mainly focuses on schoolchildren with extraordinary superpowers. Discover the popular My Hero Academia female characters that are iconic.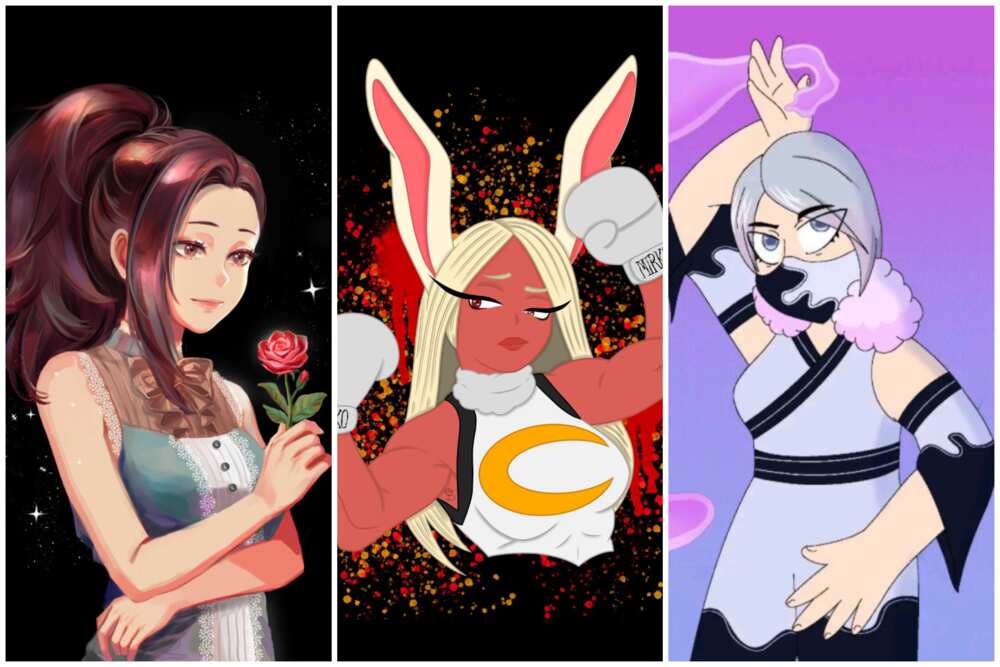 My Hero Academia female characters have risen to fame and become household names for their strong, complex, and captivating, among other characteristics. They are also attractive in appearance and personality levels making anime fans love and admire them.
Popular My Hero Academia female characters
Female MHA characters have become vital to anime and manga culture, enthralling audiences with their distinct personalities. Here are 30 popular anime characters from the series loved by fans.
1. Ochako Uraraka
Ochako Uraraka is among the top characters known for her unique "Zero Gravity" quirk that allows her to manipulate her target's weight and make them float in the air. Unlike other heroines, Uraraka aimed to secure her financial position and that of her family.
2. Melissa Shield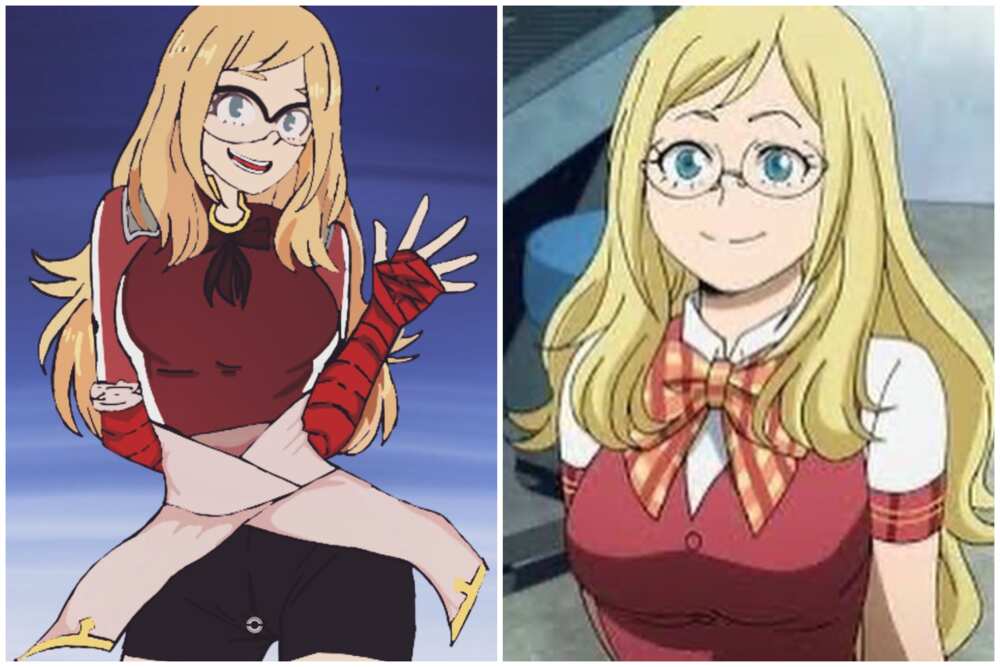 Melissa is one of the main characters in My Hero Academia. She is the daughter of David Shield, who created All Might's hero costume. Melissa was born Quirkless, meaning she couldn't be a hero. She was portrayed as a genius inventor during the main events of the Two Heroes movie.
3. Momo Yaoyorozu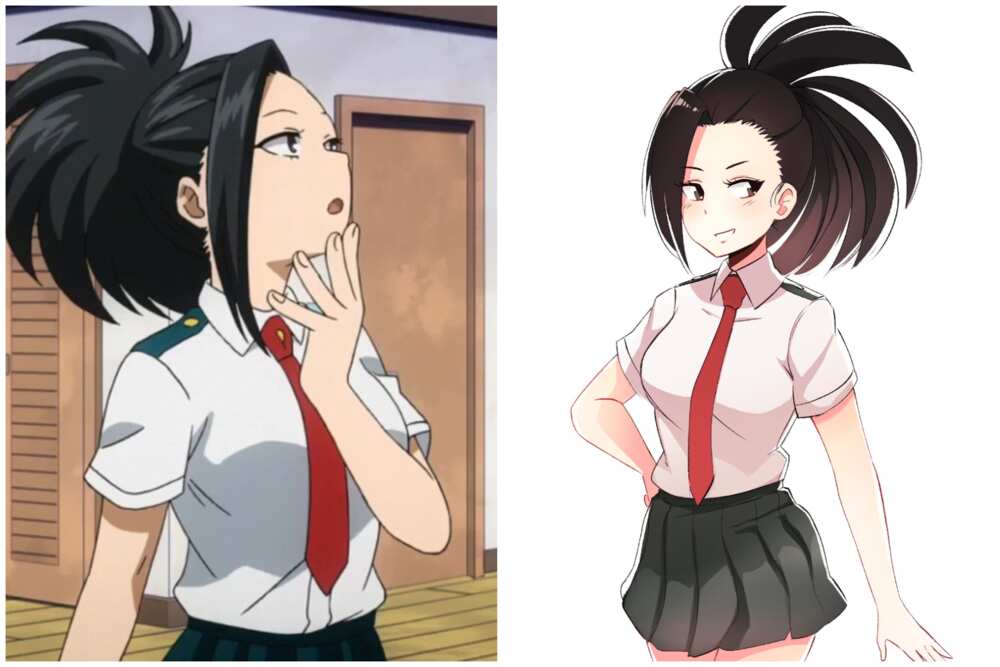 As one of the top five heroines, Momo Yaoyorozu uses her momo beam quirk to produce fire beams from her eyes that make her targets helpless. Also known as the Everything Hero: Creati, Momo started as a shy girl with self-esteem issues. However, her friends encouraged her to use her leadership abilities and overcome her insecurities.
4. Kyoka Jiro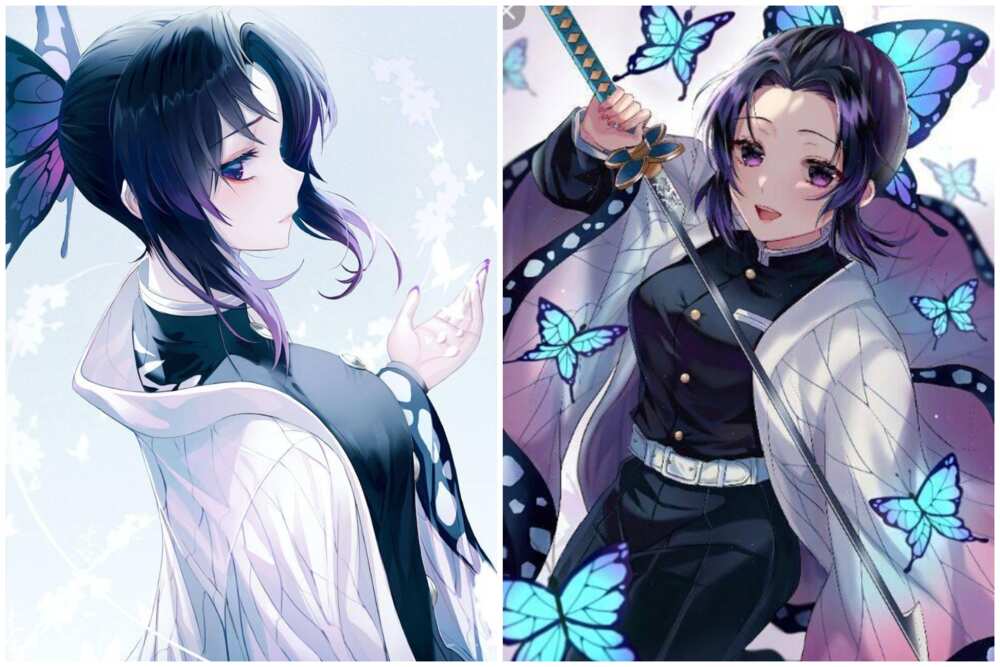 Kyoka Jiro is a dynamic character who uses her earphone jack quirk to convert her heartbeat's sound waves to powerful vibrations. She then uses the vibrations to communicate, defend herself, or offend her opponents.
5. Himiko Toga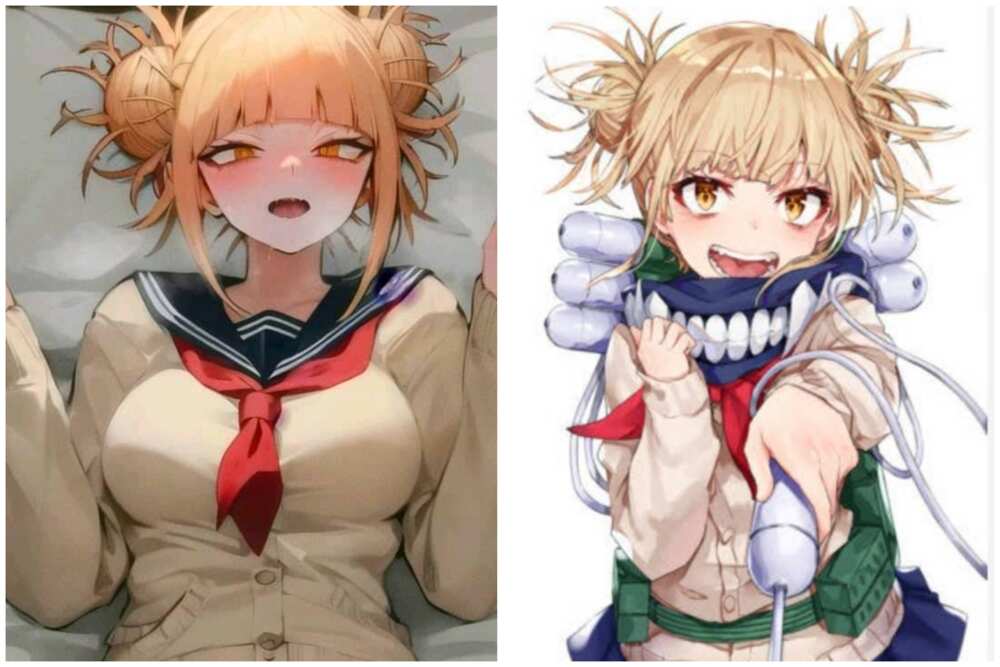 As a ruthless member of the League of Villains and a stereotypical yandere on the surface, Himiko Toga uses her "Tranform" quirk to change her appearance to anyone after drinking their blood. It makes her an unpredictable enemy and allows her to fall in love with her targets, including Izuku Midoriya.
6. Nejire Hado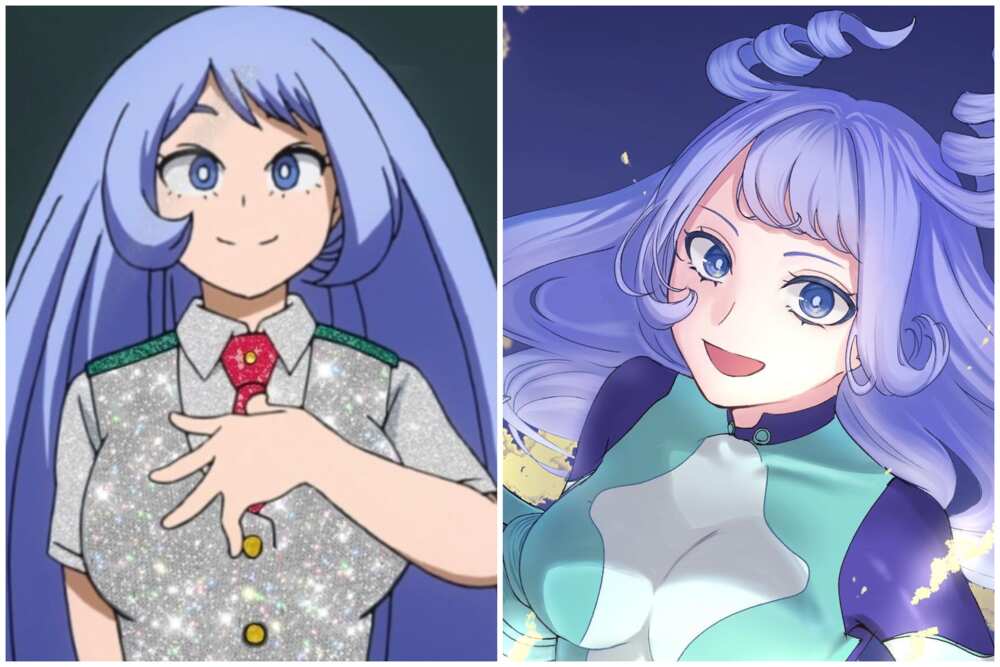 Nejire Hado is one of the U.A. Big 3's effective skills that have made her one of the best female MHA characters. Her wave motion quirk allows her to channel her vitality and fight the mightiest enemies, such as Shigaraki.
7. Nana Shimura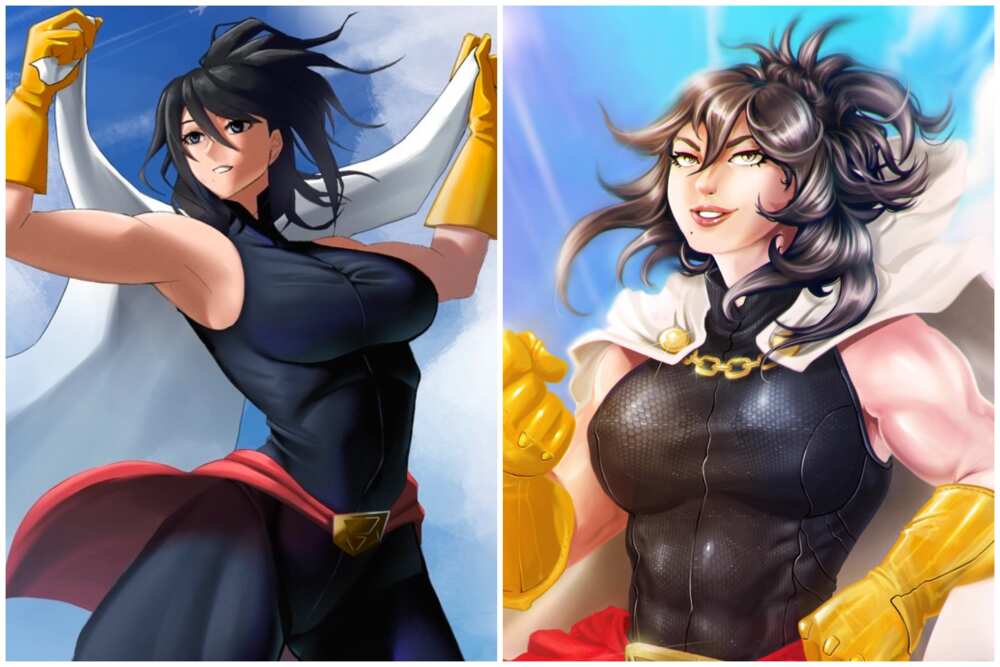 Nana Shimura is the seventh girl from My Hero Academia to use the "One for All" quirk, which most characters focus on. She also uses her "Float" quirk to levitate and help Deku become one of the greatest heroes ever.
8. Mt. Lady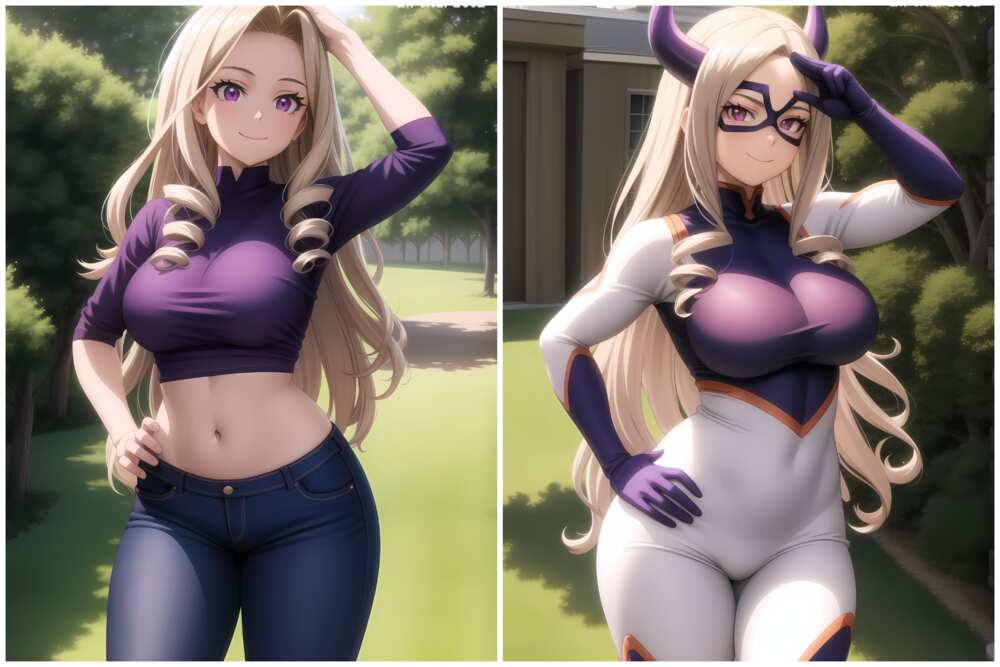 Mt. Lady is one of the significant MHA female characters who have participated in various wars. She is also beautiful, and her unmatched personality makes her among the famous characters in the series.
9. Itsuka Kendo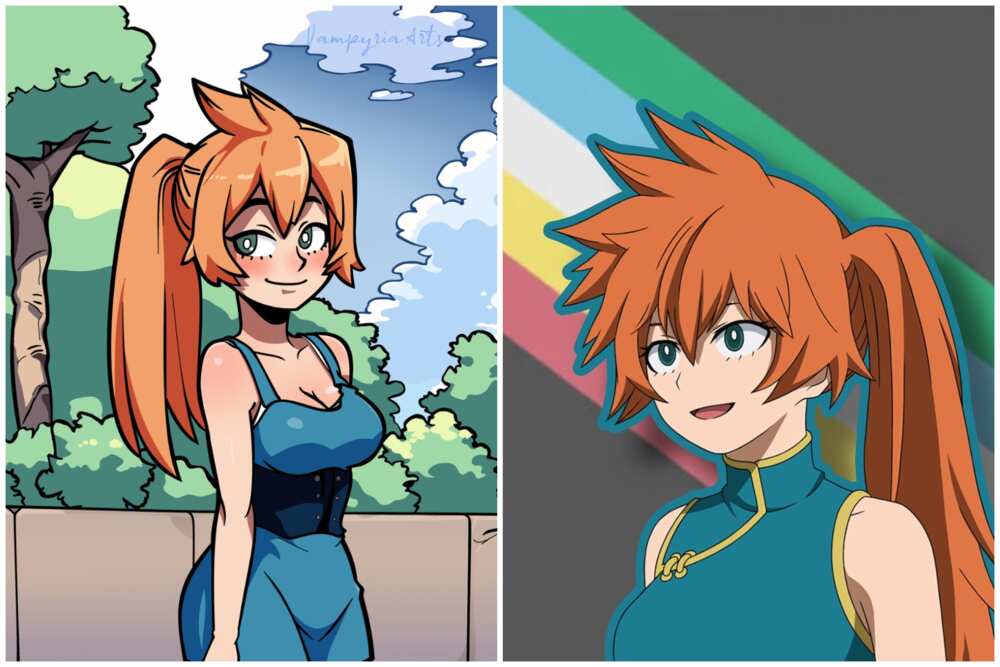 Often called the big sister of Class 1-B, Itsuka is a strong team leader with a unique personality. Her "Big Fist" quirk also allows her to enlarge her hands and become a formidable combatant who can defeat her enemies easily.
10. Toru Hagakure
Toru Hagakure is a shy but stealthy girl who can take her targets by surprise. She is mainly seen as a curvy character with no powers but has a cheerful, optimistic, and energetic personality that makes her a great addition to the list.
11. Mei Hatsume
Mei Hatsume invented the "Zoom" quirk that allows her to magnify her vision and attack her opponents. She also possesses innovative skills that help her create vital equipment other characters can use.
12. Inko Midoriya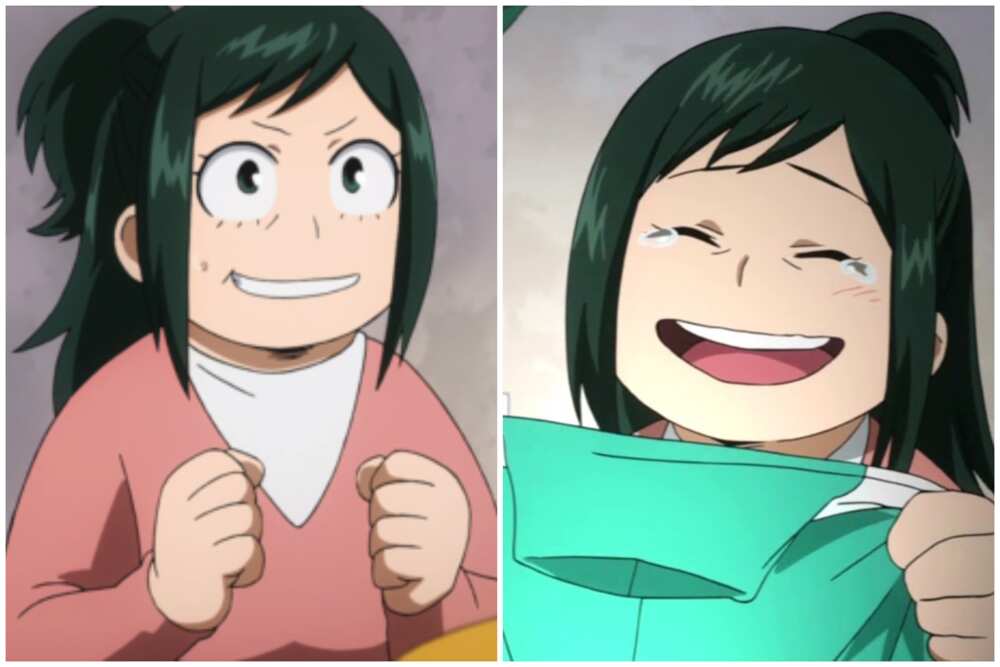 Inko Midoriya is the Izuku Midoriya's mother, who can pull small objects from afar to her body. Although she first appeared in chapter 11 of the anime, she has created enough following, making her one of the most popular MHA girls.
13. Mina Ashido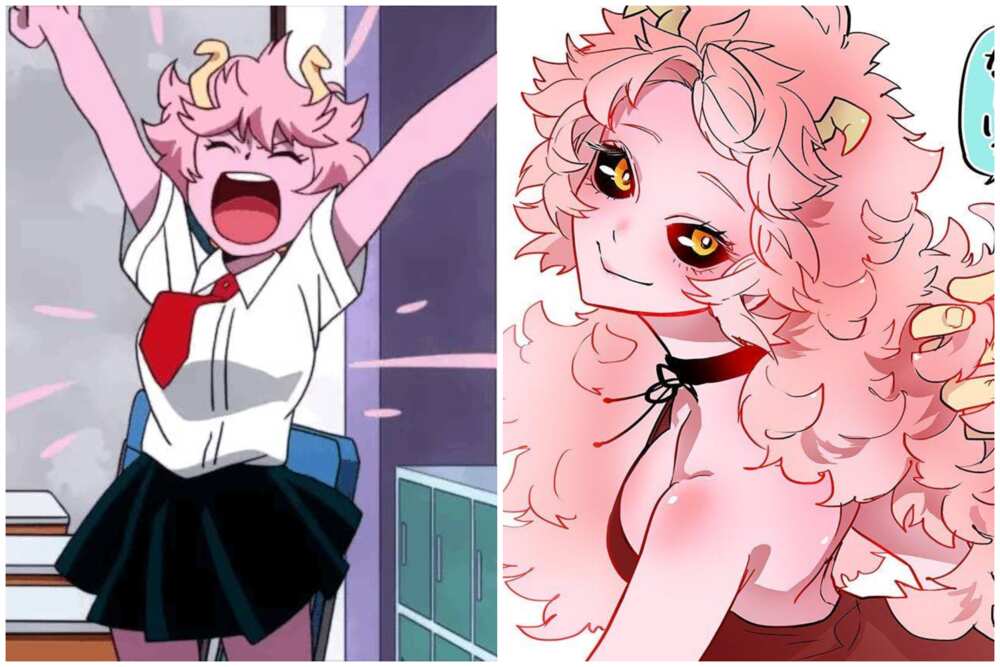 Most fans view Mina Ashido as an alien queen with her acidic powers and visually striking personality. She also has a destructive trait, though she is a friendly and outgoing girl.
14. Komari Ikoma
Komari Ikoma, a primary teacher at Masegaki school, is a kind woman who made her first debut in chapter 164 of the manga and episode 79 of the anime. Due to her kind personality, she struggles to control her students.
15. Pixie Bob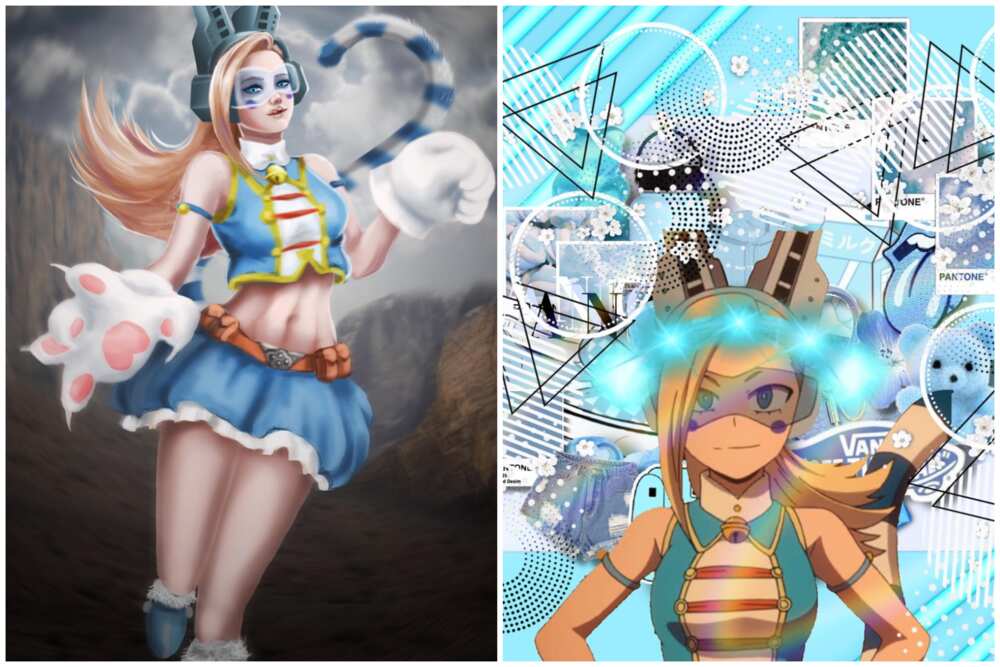 Pixie-Bob is a member of the Wild-Wild Pussycats and has a unique character that allows her to manipulate the earth using her hands. Although she tries using her powers to protect the world, she always ends up in fights with other MHA girl characters.
16. Fuyumi Todoroki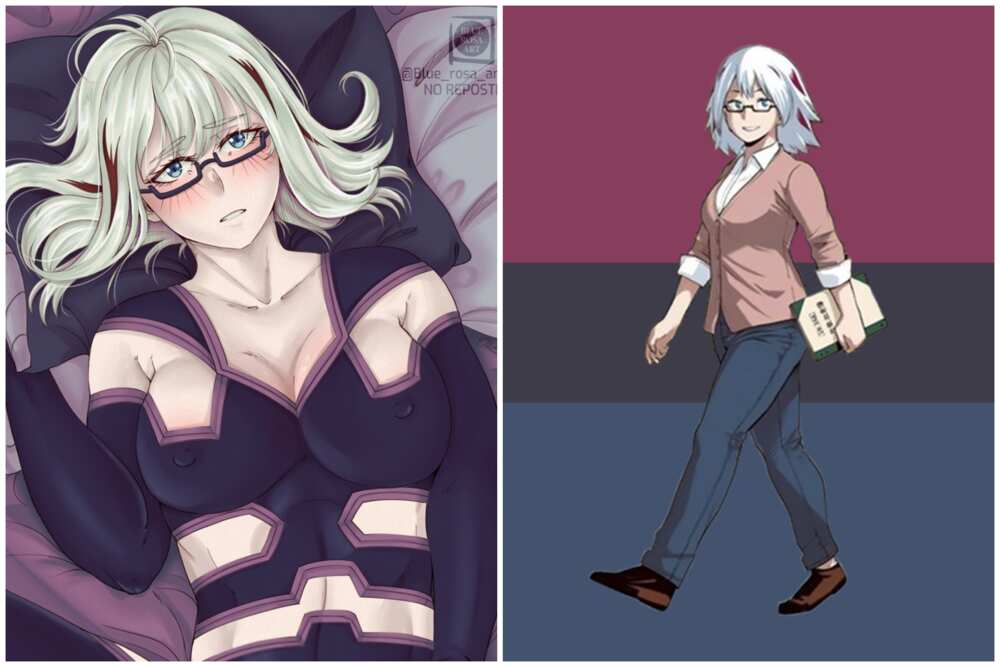 Fuyumi Todoroki is the elder sister of Shoto and Toya and the only daughter of Enji and Rei Todoroki. She boasts of icy powers, a quirk inherited from her mother, and always wishes the best for her family.
17. Lady Nagant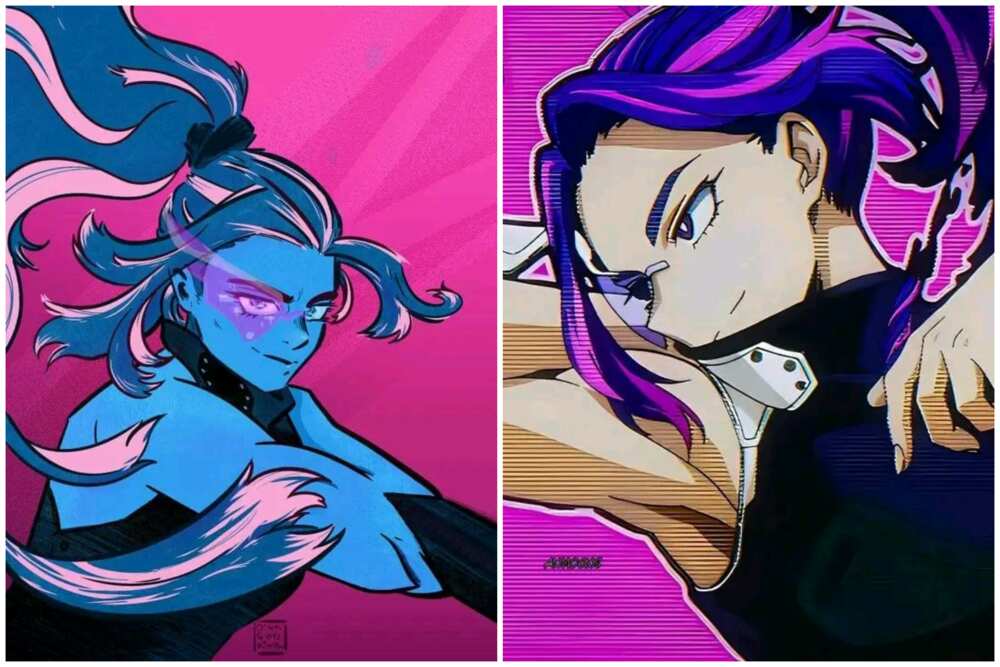 Lady Nagant joined My Hero Academia after the Paranormal Liberation War. She is known for her support skills and helped other characters, such as Izuku, to fight Shigaraki in the Final War Saga.
18. Tsuyu Asui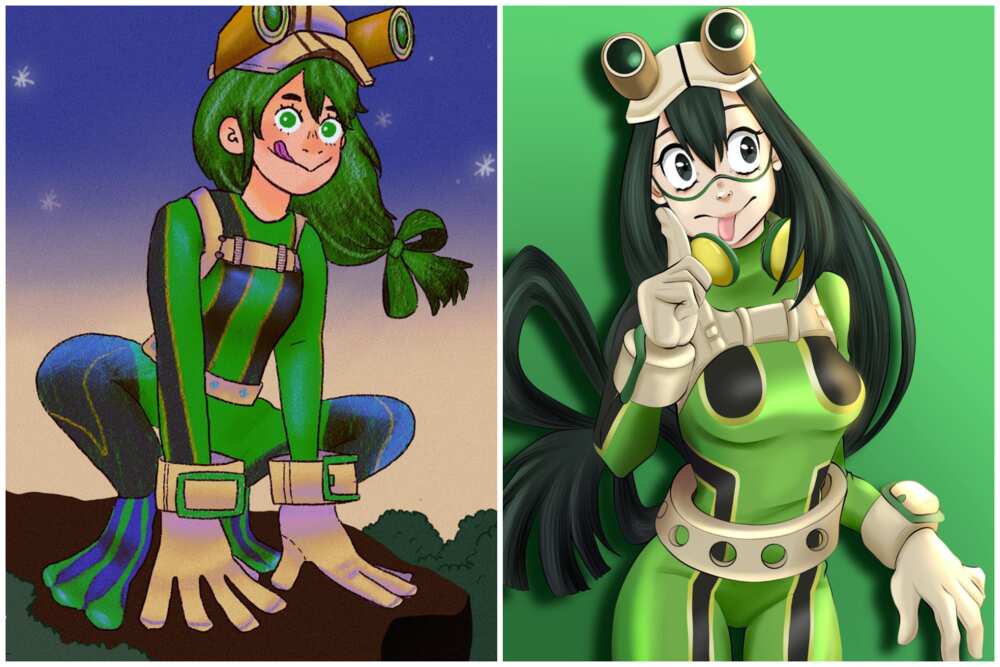 Also known as Froppy, Tsuyu is a famous girl from My Hero Academia with a frog characteristic that allows her to stick to walls, swallow flies, and swim at an incredible speed. These abilities make her a versatile character and create a strong bond with her friends.
19. Cathleen Bate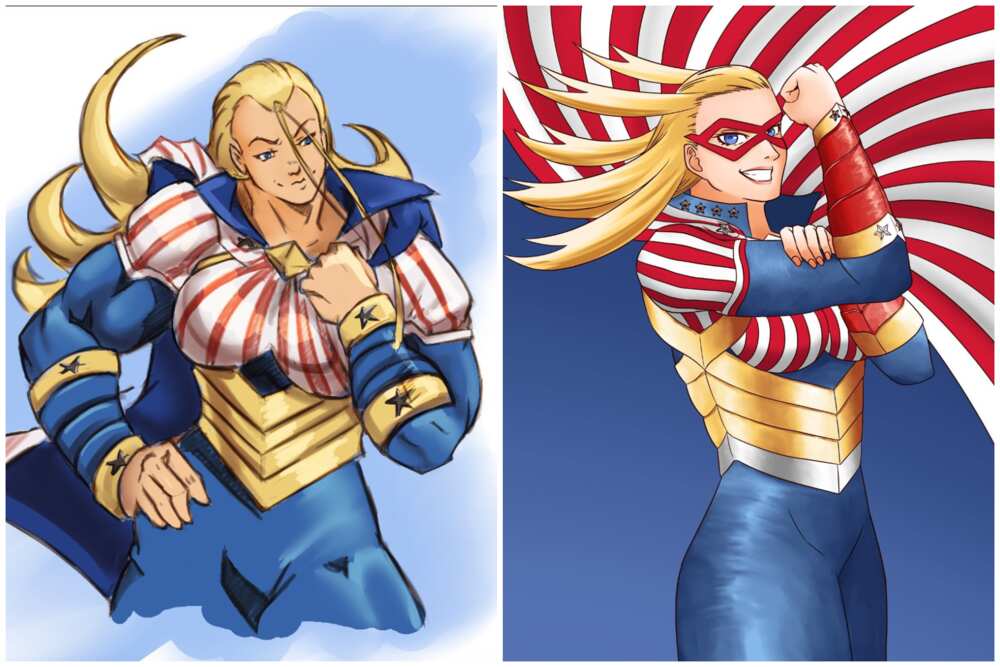 Cathleen Bate is a Pro Hero whose name is synonymous with strength. Despite being featured only recently in the series, her abilities are comparable, if not better, than the best female My Hero Academia characters.
20. Anan Kurose
Anan is a popular MHA female character with spiral-shaped, short hair with a light hue and dresses in large yellow boots with astronaut costumes. Using her fingers, she can create a black hole with powerful suction that prevents escape and causes anything that is suctioned to vanish.
21. Kaoruko Awata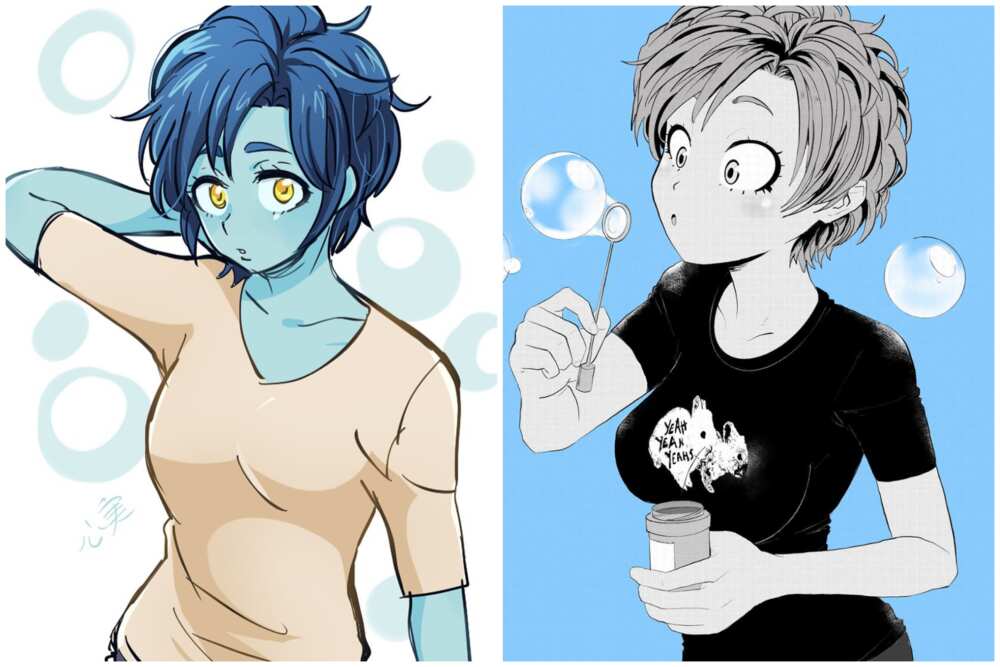 Kaoruko Awata, also known as Bubble Girl, is one of the main characters in My Hero Academia. She is a fairly serious and dedicated hero. Kaoruko worked as a sidekick at Sir Nighteye's hero office, together with Centipeder, until Sir Nighteye died.
22. Ibara Shiozaki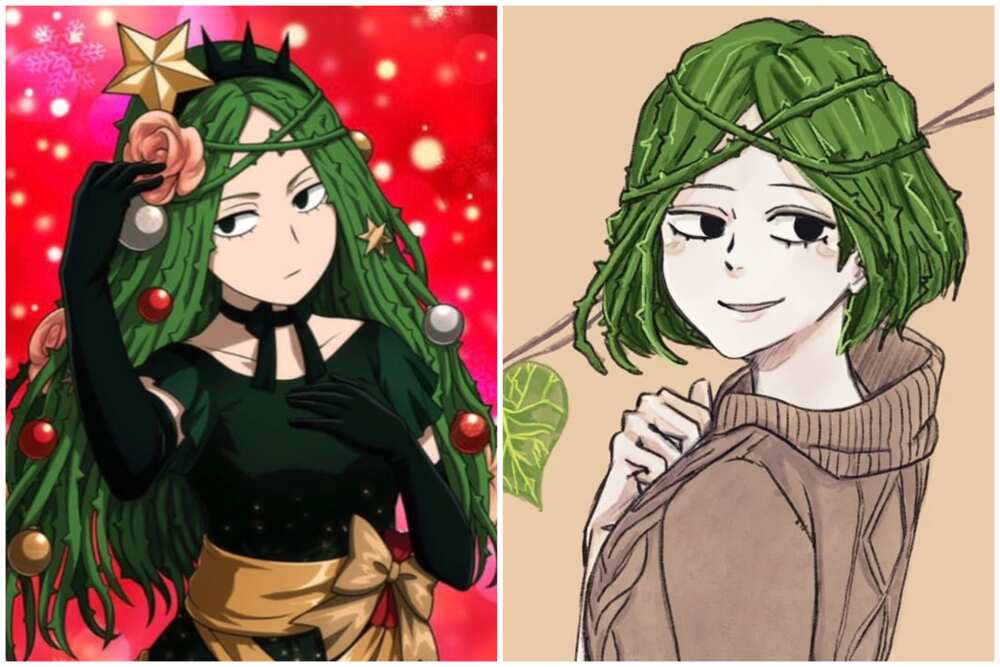 Also called Maria, Ibara Shiozaki is a polite, kind, and honest character with exceptional aptitude. Her "Green Vine" trait gives her powers to defend or attack, and she is one of the most beloved girls from My Hero Academia.
23. Kazuho Haneyama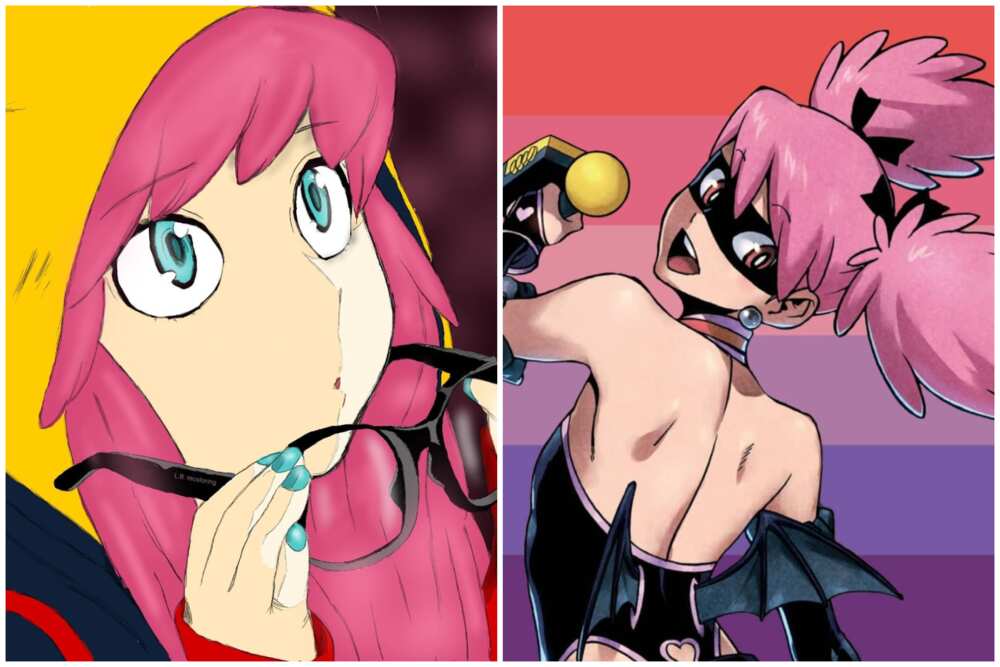 Kazuho Haneyama is a freelancing vigilante hero with an attractive honey complexion, pink hair, and bangs that always obscure one eye. She dons beautiful battle armour with dragonfly wings on the back, and her quirk includes "High Vertical Leaps" and Queen Bee for her mastery of bees.
24. Kuin Hachisuka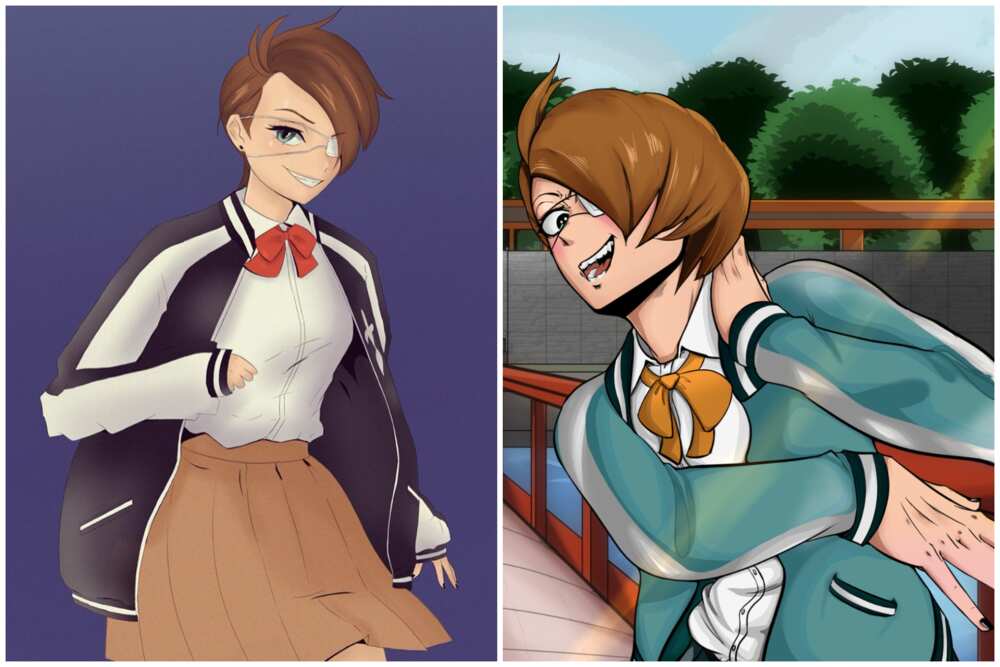 Kuin is a high school student who typically wears a green sports jacket with a bee emblem. Her "Queen Bee" characteristic allows her to command, communicate telepathically, and utilize bees to invade and rule other hosts.
25. Mahoro Shimano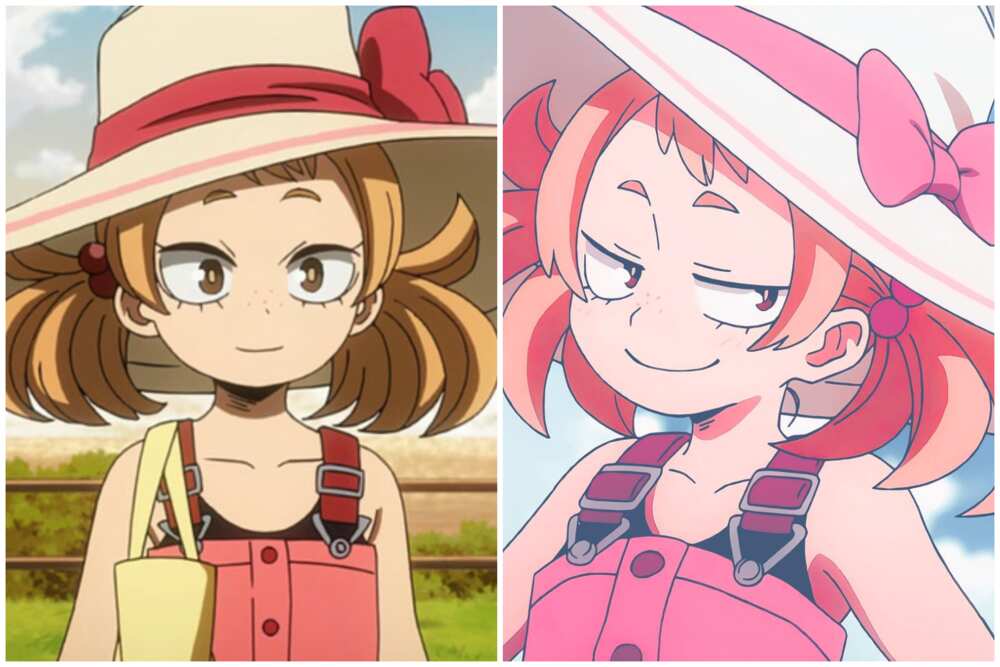 Mahoro is a feisty little girl from My Hero Academia who lives on Nabu Island with her younger brother Katsuma Shimano. She has two braids in her golden hair and has the power to produce holograms of any size.
26. Manami Aiba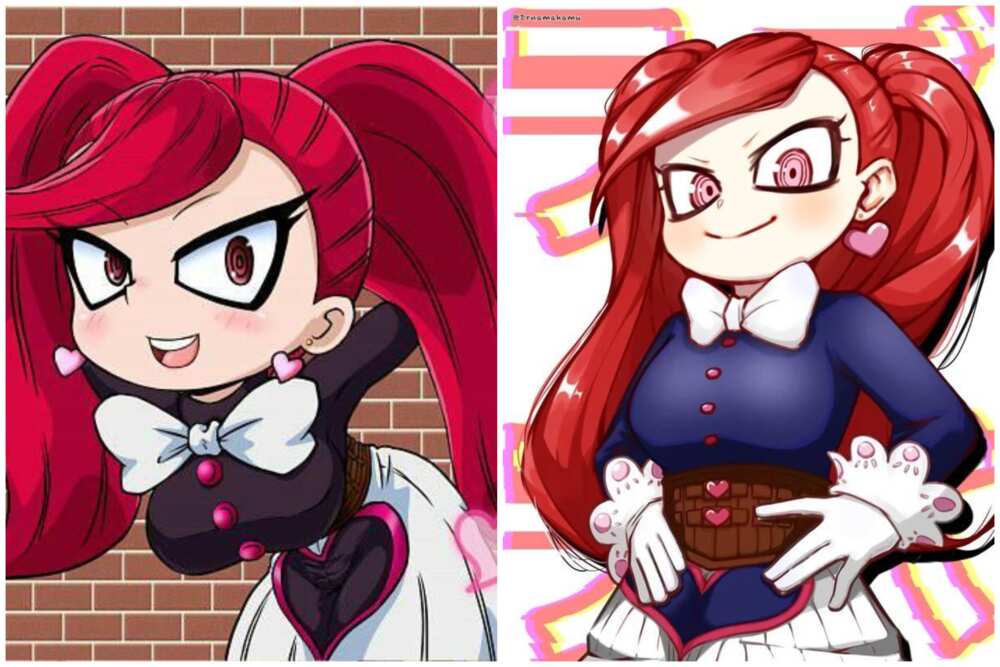 Aiba has a broad head and tiny frame and plays the bad guy in Gentle Criminal. She has red hair of knee-length and dons an ancient white and blue aristocratic costume. Love is her peculiarity, enabling her to boost her target's combat prowess by expressing it.
27. Moe Kamiji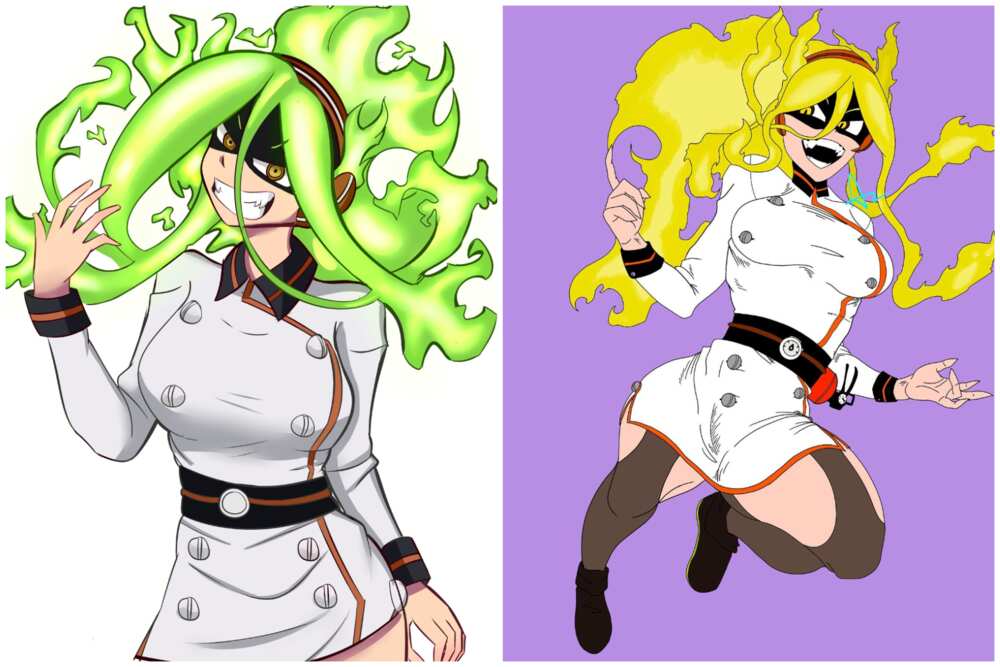 Moe is among the most beloved female MHA characters with the unique power "Blazing Hair", which allows her to grab her fire-like hair and toss it at her adversaries while also allowing her to fly.
28. Fox Lady
Fox Lady was one of the individuals who offered their arms to protect Deku as temporary residents were pursuing him in the U.A. because of All for One. Despite not offering much, she is nonetheless a cute character.
29. Mirko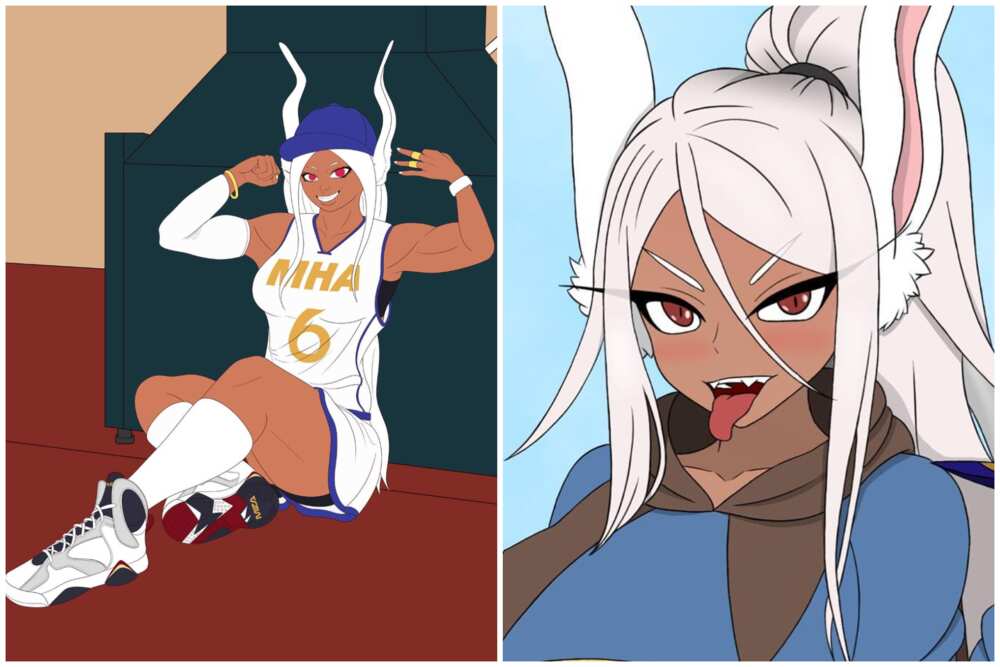 Mirko is one of the strongest MHA girl characters, demonstrating this in her many battles. She bravely led the assault on all villains during the Paranormal Liberation War arc and displayed incredible fighting skills by engaging Shigaraki in the Final War Saga combat. She is undoubtedly a fan favourite in the MHA girls.
30. Reiko Yanagi
Reiko is a young woman with a decent amount of muscle and short, ash-grey hair that covers one of her eyes. She has the power to manipulate objects with a mid-human mass thanks to her peculiar Poltergeist.
My Hero Academia female characters are often portrayed as strong and complex; these thirty are some of the best examples. The viewers have fallen in love with them having something to look forward to every episode.
Legit.ng published an article about all Tinker Bell movies in order. To watch all Tinker Bell movies, you can access them on Disney+. Additionally, you may purchase or rent them on various online platforms such as Amazon, Google Play and iTunes.
Tinker Bell is a little fairy who starred in several movies documenting her mischievous yet inspiring adventures in Neverland. The Tinker Bell movie order starts with Tinker Bell and ends with Tinker Bell and the Legend of the NeverBeast.
Source: Legit.ng