AfrBTC - signup, login, invitation code
Are you looking for a reliable and secure platform to sell your gift cards? Well, AfrBTC got you covered. With the platform, customers can sell gift cards online and get the equivalent money value. It assures great value in return for your gift cards.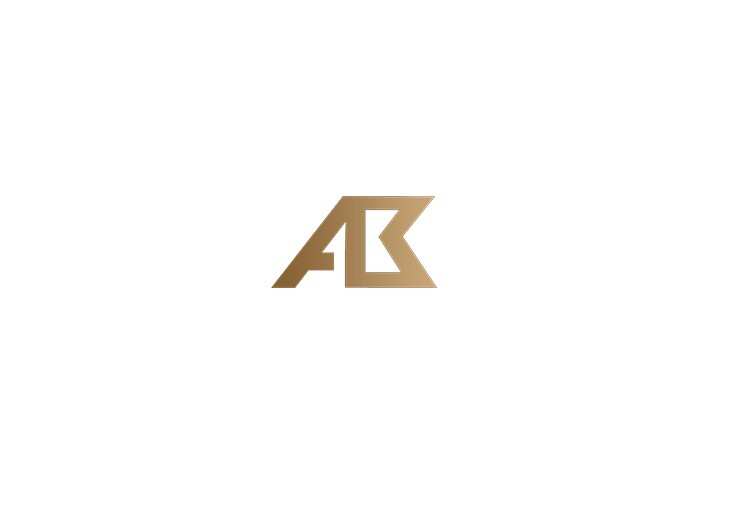 What is AfrBTC? It is an online trading platform that allows you to trade gift cards and bitcoins in Nigeria. You can sell iTunes and Amazon gift cards on the website and even instantly convert the cards to cash.
AfrBTC registration
To register and open AfrBTC account, follow the simple steps outlined;
Visit the website; http://afrbtc.org
Click on the sign up option
Enter your email address and password
Get an invitation code
Click sign up to complete the process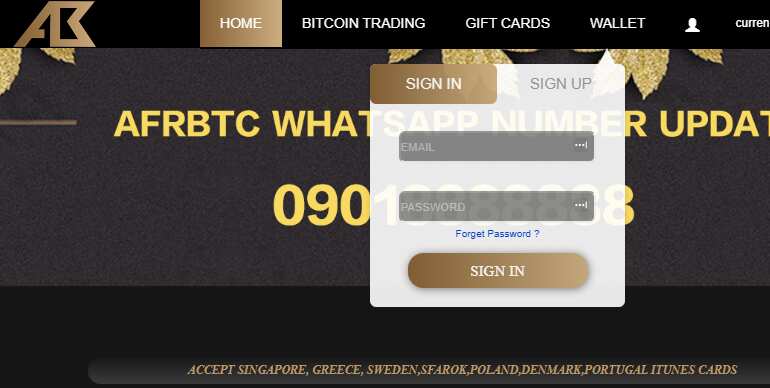 How to get AfrBTC invitation code
Before you complete your AfrBTC sign up, you will need to request for an invitation code. To get it;
On the signup menu, click the 'How to get?' option. The click will automatically prompt you to send an 'I need invitation code' message via WhatsApp to their contact number. The AfrBTC code sent to you will be used during registration.
How to log in
Once you sign up, you can easily log in to your account to begin trading. Here is how;
Visit the website and click sign in
Enter your email address and password
Click forgot password if you cannot remember your password
How to trade
Trading on the website is very simple and straight forward. Once you log in, click on the trade button of the card you want to trade. You have several trading options including iTunes, Amazon, Steam gift and Google Play. Upload the card, enter the amount and wait for details verification.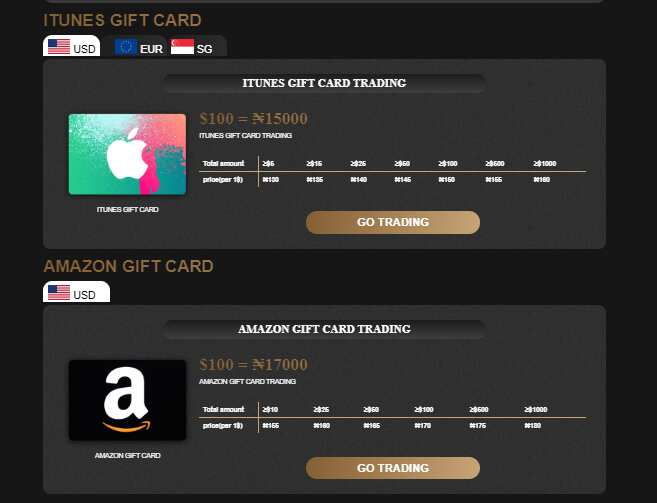 How to convert a gift card to cash
The process of exchanging your card for cash is simple and hassle-free. You can convert iTunes and Amazon card to cash in these few steps;
Submit your card details
Enter your asking price
Wait for a buyer to purchase your card
Once the buyer receives the card, the amount is deposited into your account
The card is visible to several potential buyers, and you can adjust the asking price to grab the best deal. Follow the same process to sell your Amazon cards for bitcoin.
How to withdraw
On the website, go to the wallet page and enter your bank details. Enter the amount you intend to withdraw and wait for verification.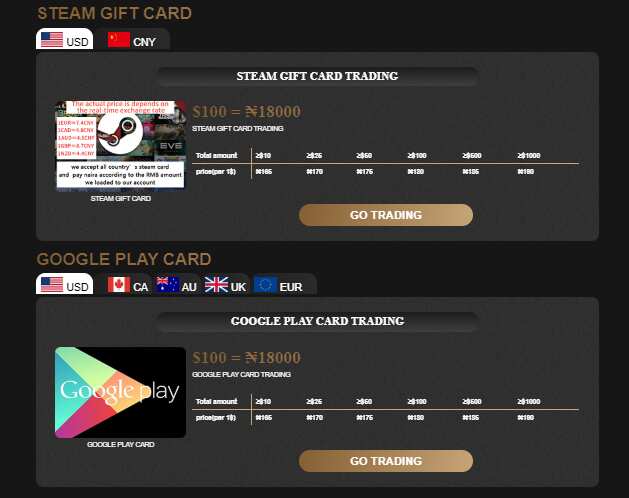 AfrBTC app
The trading platform provides a mobile app that makes it easier and quicker to exchange gifts and bitcoins. You can check the progress of your transactions on the app, and even process withdrawals of your amounts. The app for Android can be downloaded for free on Google Play Store.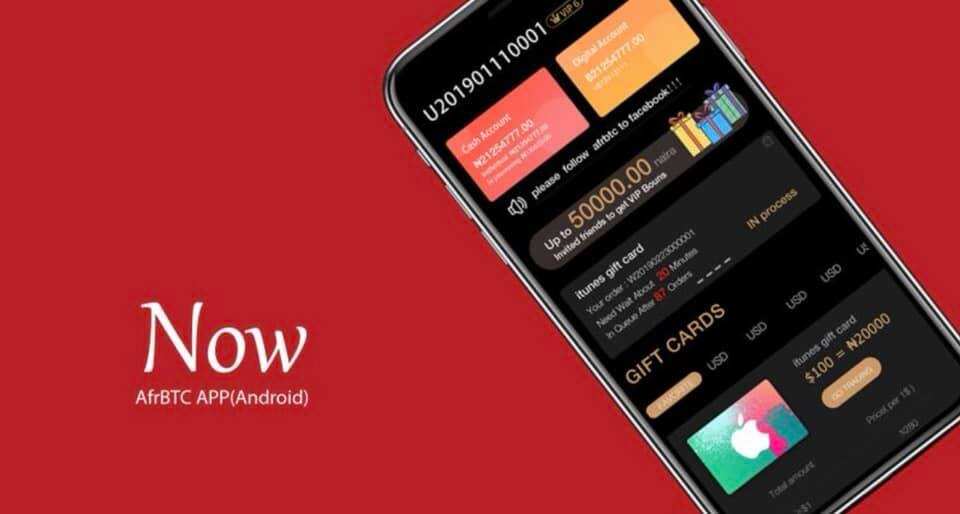 What it offers
It is a reliable and secure platform to trade as it transacts so much money daily. Above security, the platform has the advantage of;
A reliable and professional team
Hustle free trading process and cash withdrawal
Trading of gift cards and digital currency anywhere and anytime
Contacts
For any inquiry on how to trade gift cards and AfrBTC bitcoin, contact them on:
WhatsApp: +234 901 888 8888
WeChat: afrbtc
ICQ: afrbtc
Email: help@afrbtc.org
AfrBTC is a safe and easy to use platform to trade gift cards and bitcoins. Begin trading and enjoy great returns today.
Source: Legit.ng