Stephanie Ruhle is a remarkable American journalist. She has worked as an anchor for MSNBC and also as a managing editor and news anchor at Bloomberg News Network. Currently, she is a business correspondent at NBC and co-host of MSNBC Live.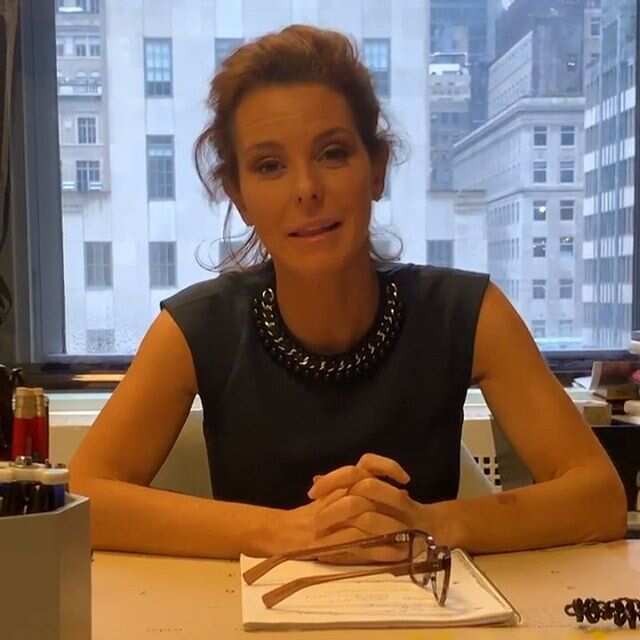 Stephanie Leigh Ruhle is famous for being a leading news anchor, a role she switched to from financial analysis.
Stephanie Ruhle profile summary
Real name: Stephanie Leigh Ruhle
Place of birth: Park Ridge, New Jersey, United States
Date of birth: December 24th, 1975
Stephanie Ruhle age: 43 years
Zodiac sign: Capricorn
Nationality: American
Ethnicity: Caucasian
Profession: Journalism
Marital Status: Married
Religion: Christianity (a Catholic)
Spouse name: Andy Hubbard
Children: 3
Hair colour: Black
Eye colour: Dark brown
Stephanie Ruhle bio
She was born on December 24th, 1975. Stephanie Ruble young years were spent in Park Ridge, New Jersey in the United States, her home town, with her mother.
She studied at a local school in Park Ridge and later on joined the Lehigh University from which she graduated in 1997 with a Bachelor's degree in International business. She went on to study in Kenya, Italy and Guatemala as part of her major.
Stephanie Ruhle career
Before switching to journalism, a job she is famously known for, Ruhle spent fourteen years in the finance industry. Immediately after graduating, she joined Credit Suisse. She spent six years working in sales.
In 2003, she moved to Deutsche Bank as a credit salesperson. For the eight years she worked as the managing director of the Global Markets Senior Relationship Management, Ruhle founded Global Women's Network. It aimed to assist women to get into leadership positions in the bank.
READ ALSO: Lexy Panterra bio: age, boyfriend, net worth
Stephanie got into journalism in 2011. She joined Bloomberg as a co-host of Inside Track alongside Erik Schatzker. The pair then joined Market Makers the following year. During her time in the program, she profiled business tycoons such as Donald Trump, Michael Bloomberg, Russell Simmons, NBA player Kobe Bryant and many more.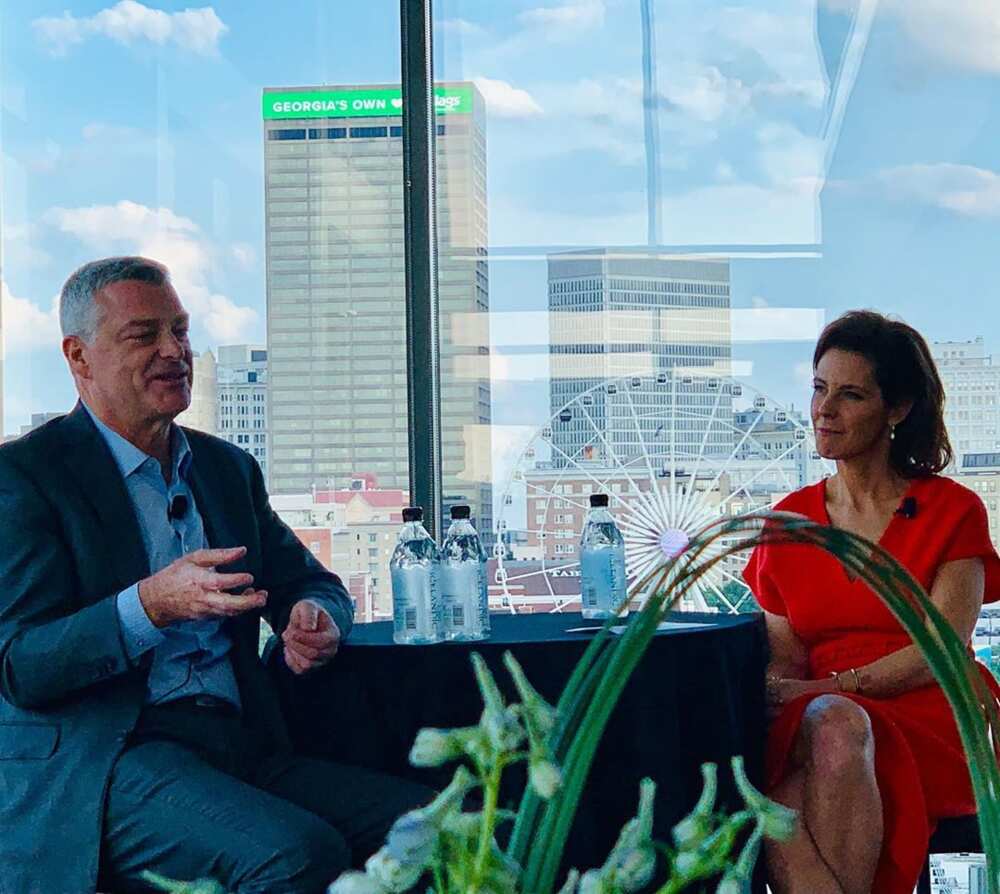 In 2012, Stephanie, together with Mary Childs and Bradley Keoun, unfolded the story of the London Whale. The report revealed the names of those behind the 2012 JP Morgan Chase trading loss. They reported that a London based trader, Bruno Iksil, had garnered position big enough to cause price distortion in the $10 trillion credit derivative market. Before leaving, Ruhle co-hosted Bloomberg Go together with David Westin.
In 2013, she provocatively responded to Paul Tudor Jones' comment on women in trading. In 2015, the journalist produced and hosted Haiti: Open For Business, the documentary that explored emerging markets after a deadly earthquake five years before. She has also featured in Shark Land: A Mission Blue and Fusion Expedition. The short film unfolds the dangers faced by the Sharks in Cocos Island National Park.
In October 2012, she appeared on the cover of Fit Pregnancy and Working Mother. She has been interviewed by IWantHerjob, Glass Hammer, 201 Magazine and Business Insider. In April 2016, Ruhle joined NBC News as a political and business correspondent.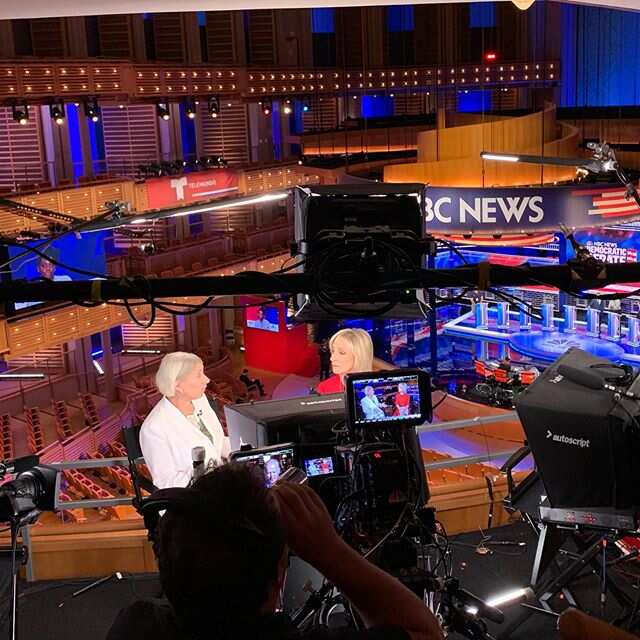 Other than the journalism roles mentioned above, Stephanie Ruhle MSNBC roles can never go unmentioned. She hosts Velshi & Ruhle with Ali Velshi; it is a weekly program on business. Ruhle is a news anchor as well for the 'MSNBC Live'.
Stephanie's support for women rights and empowerment is immeasurable. She founded Corporate Investment Bank (CIB) Women's Network and co-chaired the Women on Wall Street (WOWS) steering committee. She is also an active member of the board of trustees for Girls Inc. New York.
From a banker to a journalist
Stephanie, who began her career in the finance industry, has an exciting story about how she became a journalist. Despite the success she enjoyed in the banking industry, Ruhle had a burning desire to join journalism.
She admits that early on, she felt like joining a journalism school, but her mentor advised her not to go to a journalism school. The mentor told her to work in the banking sector for ten years, save enough money to take care of herself and then pursue her dream.
Stephanie followed this advice and has never regretted. She recalls that while she worked, her dream to become a media personality grew stronger. Years later, Ruhle started taking steps towards journalism.
READ ALSO: Marco Reus bio: tattoos, haircut, stats, is he married?
A woman who worked in the human resource of the nonprofit organization introduced her to Andy Lack. Andy was in charge of the Bloomberg TV at that time. She began her career as a journalist at Bloomberg TV.
Stephanie Ruhle net worth and salary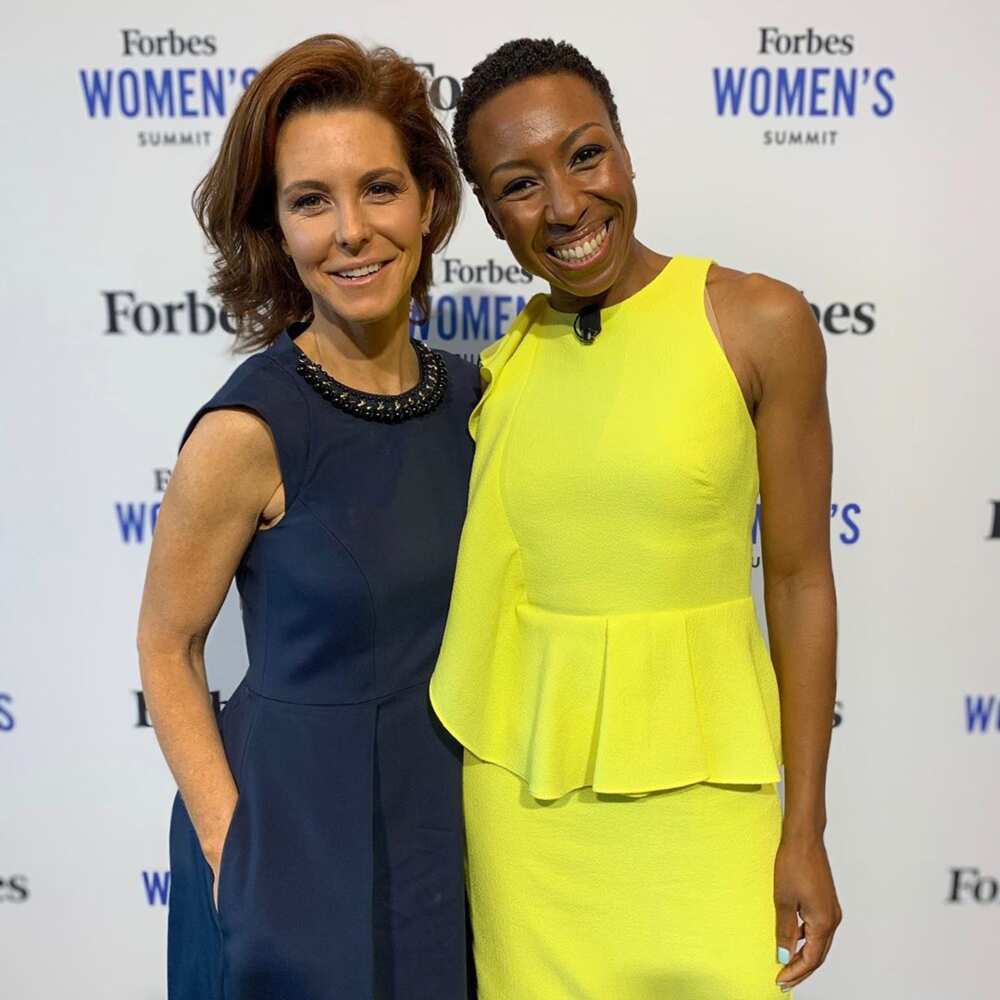 Stephanie Ruhle salary is approximately $2 million per year. She earns her tremendous income as an anchor and correspondent. The pay is a combination of what she receives from NBC and MSNBC. It is a considerable salary compared to those of her co-hosts. An average journalist at MSNBC earns an annual salary between $72,956 — $152,946. Her salary has significantly boosted her net worth, which stands between a whopping $4 to 5 million as other sources put it.
Stephanie Ruhle family, husband and children
Her mother, Louise Ruhle raised Stephanie. Stephanie is very close to her mother. In 2017, the journalist brought her mother to her show to speak and deliver a lecture about Donald Trump.s
Stephanie Ruhle husband is Andy Hubbard. He works as a portfolio manager at USB O'Connor. They met when she was training at Credit Suisse. They began dating and later on married in 2002.
The couple has three children, two sons Reese Hubbard and Harrison Hubbard and a daughter Drew Hubbard.
Stephanie Ruhle body measurements
As regards to her body measurements, Ruhle has the following sizes:
Height: 5 feet 5 inches
Weight: 51 kg
Waist size: 25 inches
Bra size: 34 inches
Hip size: 34 inches
Stephanie Ruhle fantastic career has earned her wealth and popularity. She has been an embodiment of success in all her jobs. In the banking sector, she was among the best salespeople in the United States, and as a journalist, she emerges among the best in the industry. Her salary can attest to it. Her net worth has increased multi-fold, enabling her to live a luxurious life together with her family.
READ ALSO: Kate Capshaw bio: net worth, children, husband Steven Spielberg