Demetrius Shipp Jr biography: Age, height, father, net worth
Demetrius Shipp Jr is an American actor who became famous after playing the lead role in his first-ever acting job. He played the lead role in the biopic of the late rap music legend Tupac Shakur. Here is everything we know about the All Eyez on Me actor.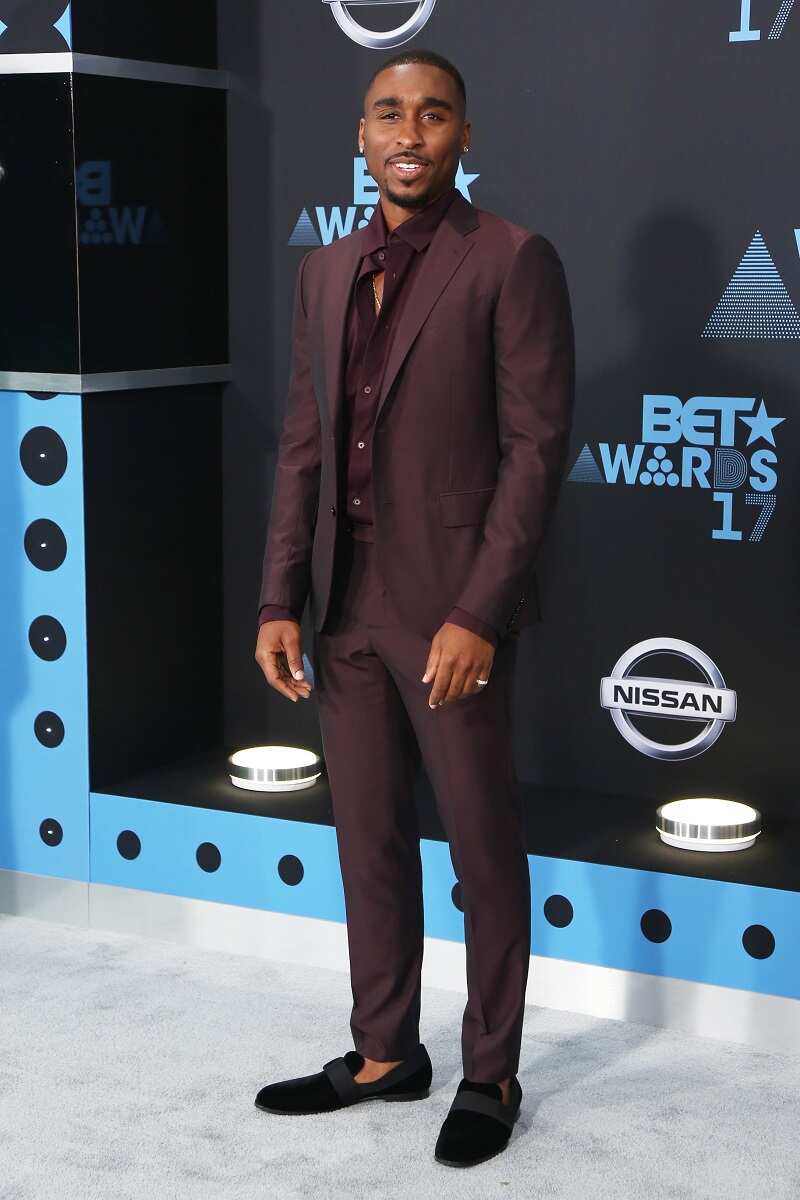 Hollywood is full of so many inspiring and rare stories of success. The story of an individual who had no plans of becoming an actor getting to play the lead character in the biopic of a late world-famous music legend is one of the rarest stories of success in Hollywood.
Profile summary
Name: Demetrius Shipp Jr.
Birthdate: November 20, 1988
Birthplace: Carson, California, United States
Age: 32 years (as of 2020)
Nationality: American
Ethnicity: Black-American
Star sign: Scorpio
Height: 5 feet 11 inches
Marital status: Not married
Occupation: Actor
Net worth: $2 million
Demetrius Shipp Jr background
Demetrius Shipp Jr. is an American actor who portrayed the late rapper and actor Tupac Shakur in the 2017 biopic All Eyez on Me.
He was born in Carson, California, the United States on November 20, 1988, making him 32 years old as of November 2020.
Is Demetrius Shipp Jr Tupac son?
Demetrius Shipp Jr Tupac comparisons are not shocking, as the actor undoubtedly looks like a copy of the late rapper.
However, his excellent acting skills, a two-hour makeup, mean diets, and vocal training played significant roles in transforming the actor into Tupac Shakur, the character that brought him fame.
Due to how much Demetrius looks like the late Tupac Shakur, many fans of the actor and the late rapper have been asking — Who is Demetrius Shipp Jr father?
One obvious thing is that Tupac is not the actor's father.
Demetrius Shipp Jr dad is music producer Demetrius Shipp Sr. who worked on Tupac's The Don Killuminati: The 7 Day Theory album and the single Toss It Up.
Career
Before All Eyez On Me, Shipp never dreamed of becoming an actor. His first-ever acting experience came when he played the role of a comic-relief character named Bubblegum Bart at a Christmas party in his school when he was in the sixth-grade.
Shipp worked at Target, 24 Hour Fitness, and Dish Network before his acting career took off.
Shipp was cast to play Tupac, thanks to his cousin, who advised him to submit his audition tape to the producer of the film.
His father helped him to submit his audition tape to the producer of the film L.T Hutton.
According to reports by USA Today, the first time the producer of the film met Shipp, he felt like he had met Tupac in person.
While talking about how Demetrius got the lead role in the biopic, Hutton, one of the producers of the movie, stated that beyond the physical similarities between Demetrius and Tupac, his spirit and the person he is on the inside is what eventually landed him the role.
He described him as a natural actor who was born to play the role.
His latest acting role is the character named Miracle in the heist film Cut Throat City. The film also features Isaiah Washington, T. I., and Terrence Howard.
The Tupac look-alike has featured in five movies and TV shows after his All Eyez on Me professional acting debut.
Demetrius Shipp Jr. movies and TV shows
The following are the movies and TV shows that the actor has featured in so far in his career.
Movies
Cut Throat City (2020): Miracle
Same Difference (2019): Marc
All Eyez on Me (2017): Tupac
TV series
All American (2018-2020): Tyrone Morris
The Bobby Brown Story (2018): Tupac Shakur
Tales (2017): Kenny
Demetrius Shipp Jr. net worth
The All Eyez on Me star reportedly has a net worth of approximately $2 million.
Relationships and dating history
The actor is believed to be currently single. Information about his past relationships is not public knowledge yet because he keeps his dating life very private.
Though Demetrius is currently single, he is a father of three beautiful children. He has one daughter and two sons.
What is Demetrius Shipp Jr height?
The actor's height is 5 feet 11 inches (1.8 cm), and he weighs 75kg.
Social media
Like many other actors, the All Eyez On Me star is active on social media. Demetrius Shipp Jr Instagram account has 349,000 followers, while his Twitter account has 18,000 followers.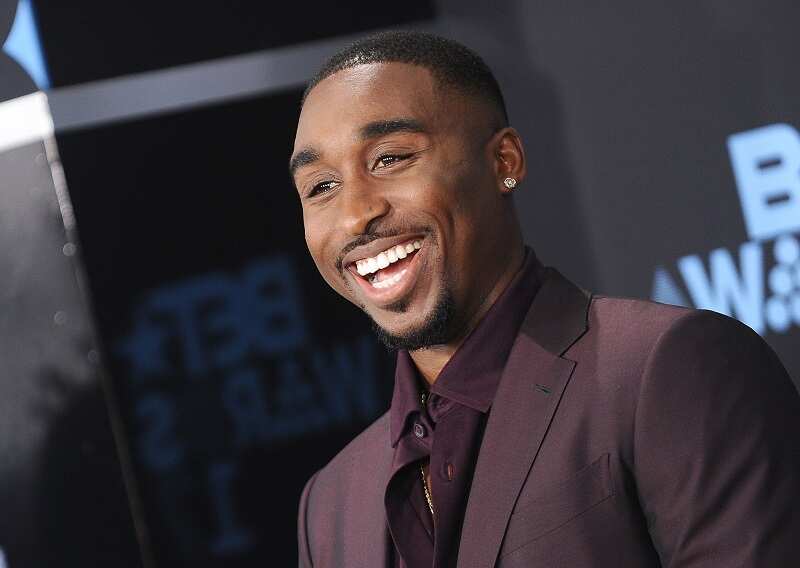 Demetrius Shipp Jr. is a father and an actor. He is one of the few actors in Hollywood who played notable characters in their first acting roles. His portrayal of Tupac has earned him fame and recognition among fans of the late Hip-hop legend.
READ ALSO: Liz Wheeler bio: age, net worth, husband and wedding photos
Liz Wheeler is a former social media manager who is now famous as the no-nonsense host ofcTipping Point with Liz Wheeler.
Wheeler is in charge of one of the hottest prime-time shows on One America News. Find out more about the brilliant presenter on Legit.ng.
Source: Legit.ng