Top 10 fun Apple Watch games that you should try out today
Most Apple Watch users use the device for health tracking, notifications, and quick interactions. But did you know you can use your Apple Watch to play video games? Find out some of the best Apple Watch games you should try out today.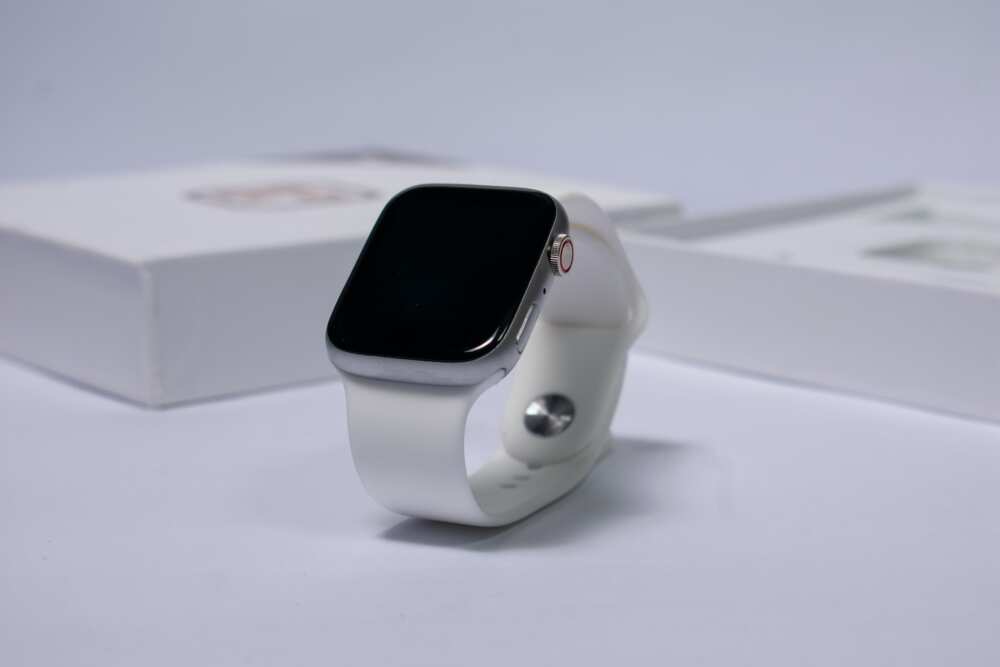 With your Apple Watch, you can access various genres, including action-adventure, puzzles, sports, and more. The good thing about playing apple watch games is that you can do so wherever you are without carrying around an additional device.
Top 10 fun Apple Watch games
Are you wondering how to get games on Apple Watch? The procedure is easy as you should use your Apple watch to download them from App Store on your paired iPhone. Once downloaded, they will be automatically installed on your Apple Watch. Check out the top 10 fun games to download on your Apple watch.
1. Rules!
Rules! is one of the best Apple Watch games for anyone who loves puzzle games. It has multiple levels, and each level introduces a new rule or instruction that you must follow. It will help your brain to grow.
2. Elevate
Elevate is a brain-training app that offers a wide range of interactive exercises. The game is designed to improve various cognitive skills, including memory, attention, math, and reading comprehension. It incorporates fun gaming elements, such as daily challenges and rewards, to make the experience more engaging and motivating.
3. Jupiter Attack
Jupiter Attack is a sci-fi shooter game and is among the best games for Apple Watch. It is for those who enjoy playing space games like the famous Space Invaders. In this game, you are a skilled spaceship pilot entrusted with the critical mission of defending Earth against relentless waves of enemy ships.
The player's objective is to destroy as many invaders as possible while avoiding their projectiles and preventing them from reaching the bottom of the Earth. The controls are simple; you can use the touch screen and the Digital Crown on your Apple Watch to move your ship around.
4. Pocket Plants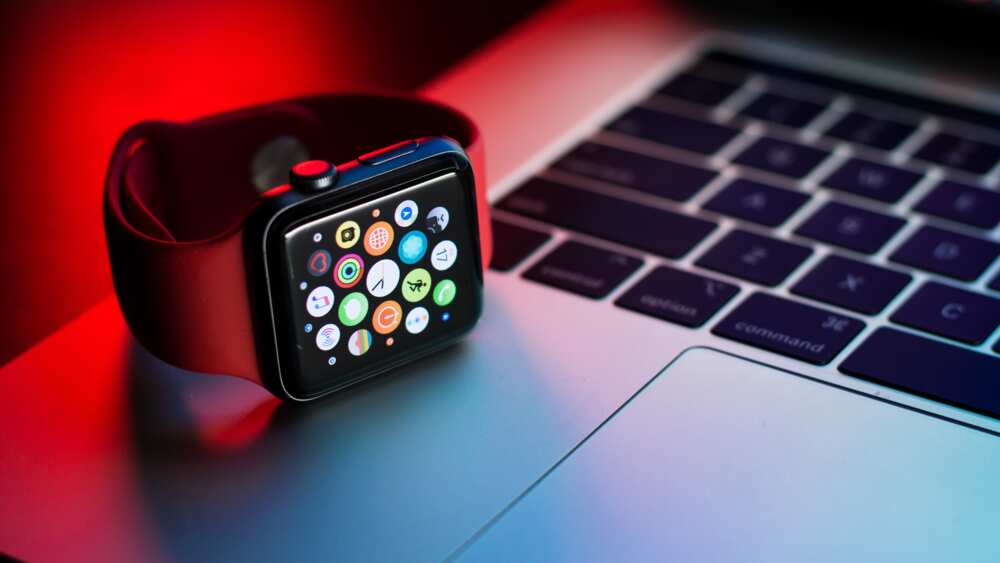 Finding exciting and fun games on Apple Watch should be a walk in the park. Pocket Plants is among the best Apple Watch games where players grow and collect cute plants in a garden. As you gather and grow plants, you can combine them to create new varieties. Players can also collect seeds and unlock various decorations and upgrades for their garden.
It offers a relaxing and enjoyable experience by incorporating simulation, puzzles, and idle gameplay elements. It will encourage you to engage in your garden regularly to earn rewards and progress further in the game.
5. Solitaire The Game
Solitaire is a classic card game. The single-player classic is surprisingly easy to play on such a small screen. It follows the traditional rules of Solitaire, where you arrange cards in specific sequences and suits to build up foundation piles.
In your Apple watch, you can use gestures or taps to move cards, making it easier the interaction easier. You also have the option to undo a move if you did something by mistake.
6. Chess
For fans of brain games, Chess is one of the best games for Apple if you want to do everything on your wrist. Chess offers a digital platform to play against AI opponents or other players worldwide. It provides various difficulty levels and tutorials to cater to players of varying skill levels.
With the Chess watch game, you can access features such as undoing moves, analysing positions, and accessing playing histories. It is free to download on App Store.
7. Pocket Bandit
Are you looking for the best games to play on Apple Watch? Pocket Bandit is one of the best watch games that combines elements of strategy, heist, and puzzle-solving. You take the role of a skilled thief to execute heists in various locations. The digital crown and the watch's taptic-engine makes controlling it relatively easy.
Your mission is to navigate security systems, avoid guards, and steal money and jewels while solving puzzles and overcoming obstacles. You will face obstacles such as moving trip wires that you need to avoid if you want to avoid crossing the police.
8. Trivia Crack
Trivia Crack is another Apple watch game that you should take advantage of on your list. It challenges players with questions from various categories, such as art, science, sports, entertainment, and more. You can choose the topic you want to explore and even create questions. However, you'll need your iPhone if you wish to use more complex features.
You can compete against friends or random opponents in a turn-based format, where everyone takes turns answering questions to earn points. If you are looking for a game to help you connect with friends, try Trivia Crack.
9. Tiny Armies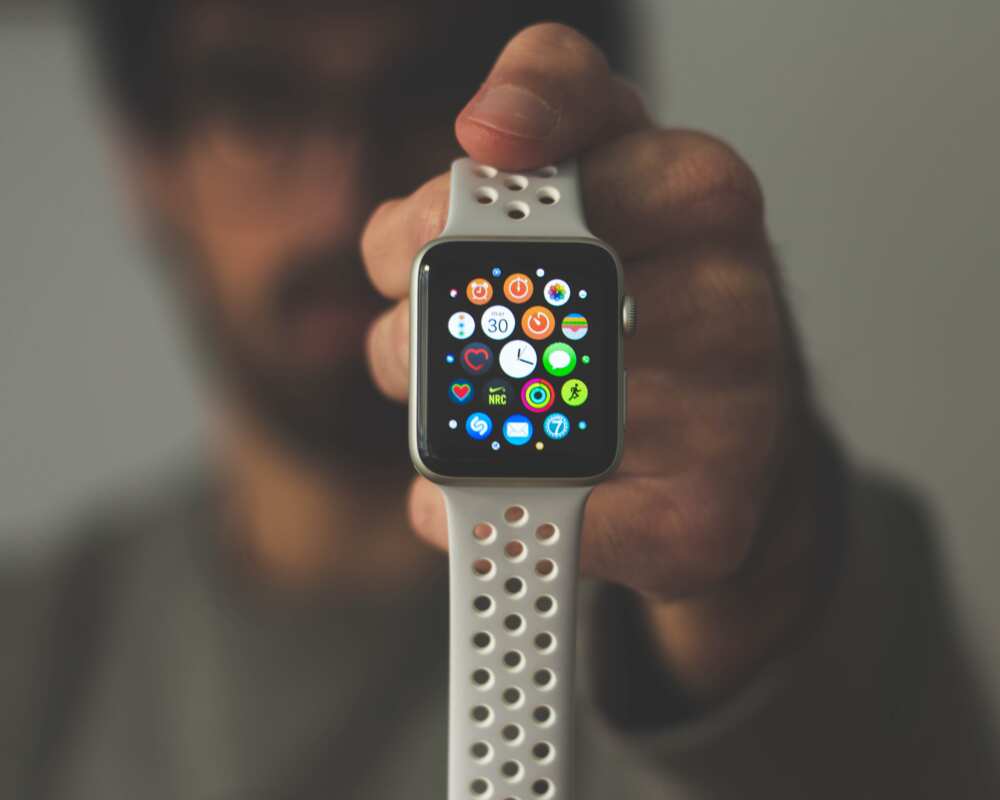 Tiny Armies is a strategy game that brings a ton of game modes, including solo play and friend battles. In Tiny Armies, you will have to control a miniature army and engage in battles against other players. You get to play it by swiping gestures on the screen.
You can recruit different types of troops, upgrade them, and utilise their unique abilities to gain an advantage in combat. Since it is a turn-based strategy game, it encourages you to learn tactical decision-making and strategic positioning, as every move matters.
10. Lifeline
Lifeline is a story-based nonlinear adventure game that puts you in communication with a stranded astronaut named Taylor. The marooned astronaut contacts you for help, and you can choose how to continue the conversation by tapping one of the suggested responses.
It is famous because of its immersive narrative, character development, and the sense of real-time interaction with the astronaut. If you love Lifeline, you can play Lifeline 2 and a host of other sequels.
Finding fun Apple Watch games to keep you entertained should be a breeze. You can get some of these watch games on App Store. Take your gaming experience to another level by playing your favourite games on your Apple Watch anytime, anywhere!
Legit.ng recently published an exciting piece about fun games to play with your boyfriend or girlfriend when bored. Finding fun games to play with your partner allows you to connect more deeply. They also help to create excellent memories.
Fun couple games also provide an opportunity to unwind, relax, and temporarily forget about any external pressures. Exploiting new games is vital as you try to create stronger bonds with your significant other.
Source: Legit.ng