25 fun games to play with your boyfriend or girlfriend when bored
Games are a great way to grow your relationship. They also help to create excellent memories. If your partner gets bored every time they visit you or when you chat online, there is a likelihood that they will disconnect from you. Don't be a boring partner, and try to engage them by playing games. The list of games to play with your boyfriend or girlfriend to avoid boredom is endless.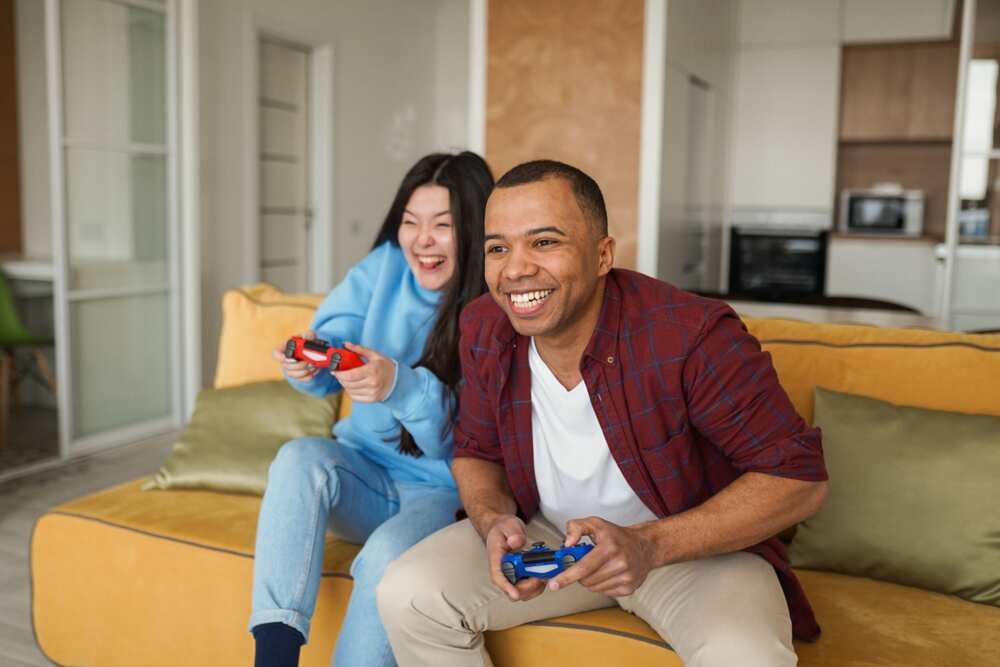 Most people know just one or two games they can play with their partner when bored. Playing the same game over and over again can be boring. Exploiting new games is vital as you try to create stronger bonds with your significant other.
Games to play with your boyfriend
You can play several games with your boyfriend at different places, whether online, at home or over text. Below is a list of games to play with your boyfriend at home to spice things up in your relationship.
1. Egg drop challenge
The egg drop challenge is not about breaking the highest number of eggs in a set duration. Instead, it is the opposite of that. It is played by dropping an egg without breaking it. The one who achieves this with the minimum number of attempts wins. This game puts to the test your creativity and skilfulness.
2. An eye for an eye
This game is a fun way to level up your attraction for one another. It involves both of you looking into each other eyes and seeing who will be the first to look away. The person who looks away first will face a fun punishment from the other partner.
3. Two Truths and a Lie
Two Truths and a Lie help both partners to know each other better. In this game, one person gives three statements about themselves to the other person. The trick is that two statements are factual, but one is a lie. Your partner should guess which statement is false.
4. The singing game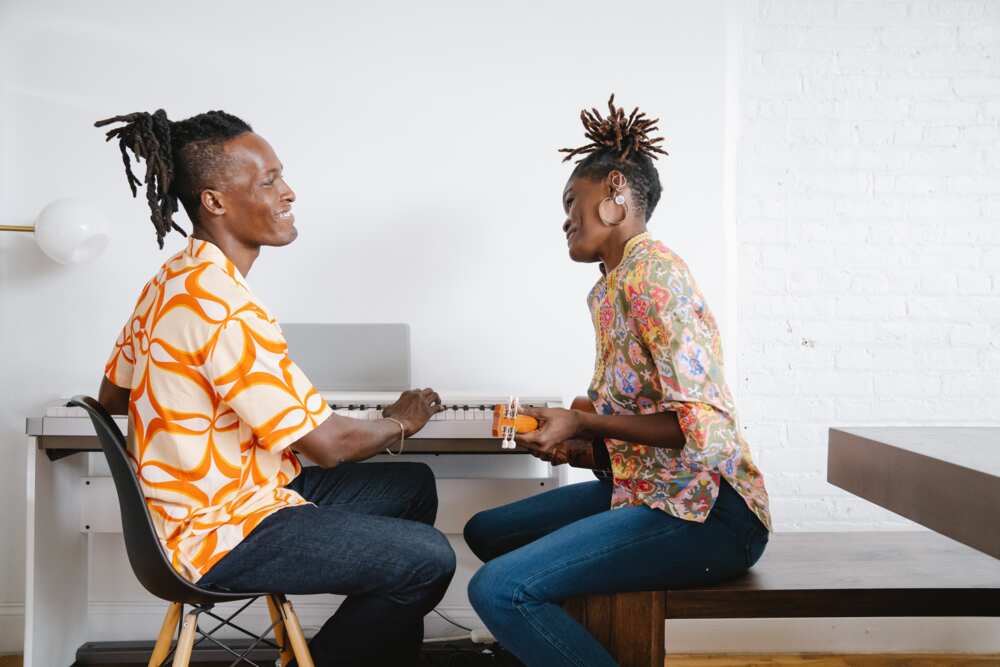 It is one of the best games to play with your boyfriend when you are far apart. One will need to have an abundance of song knowledge. You will sing a song, and then your partner has to continue with a different song based on the last word you sang.
5. Tongue twister game
This game is relatively simple and exciting. You give your partner a tongue twister and a set time to repeat it as many times as possible without making a mistake. It works well as a warm-up to get your partner to speak.
6. Quizup
Quizup is among the best games to play with your boyfriend online. You will need to have a Quizup app. It is played by having a seven-question multiple-choice round of trivia against another player. A partner has 10 seconds to answer, and the points are awarded based on how quickly one answers the questions correctly.
7. Golf battle
You don't have to visit a local golf resort to play golf battle with your partner. You can still enjoy the game on your mobile phone. It is addictive and entertaining, even if you've never held a golf club.
8. Board games
Have fun with your boyfriend by playing board games. They are pretty entertaining and allow for some friendly competition. You can choose from classic ones like Monopoly or Scrabble or try something new and exciting like Ticket to Ride, Checkers and Stratego.
9. Emoji game
Emoji game is among the excellent games to play with your boyfriend on WhatsApp. An emoji game is fun to convey what you want to say. You create a row of emojis to communicate what you want to say and send it to your boyfriend to guess what you mean. He also does the same to you.
10. Never have I ever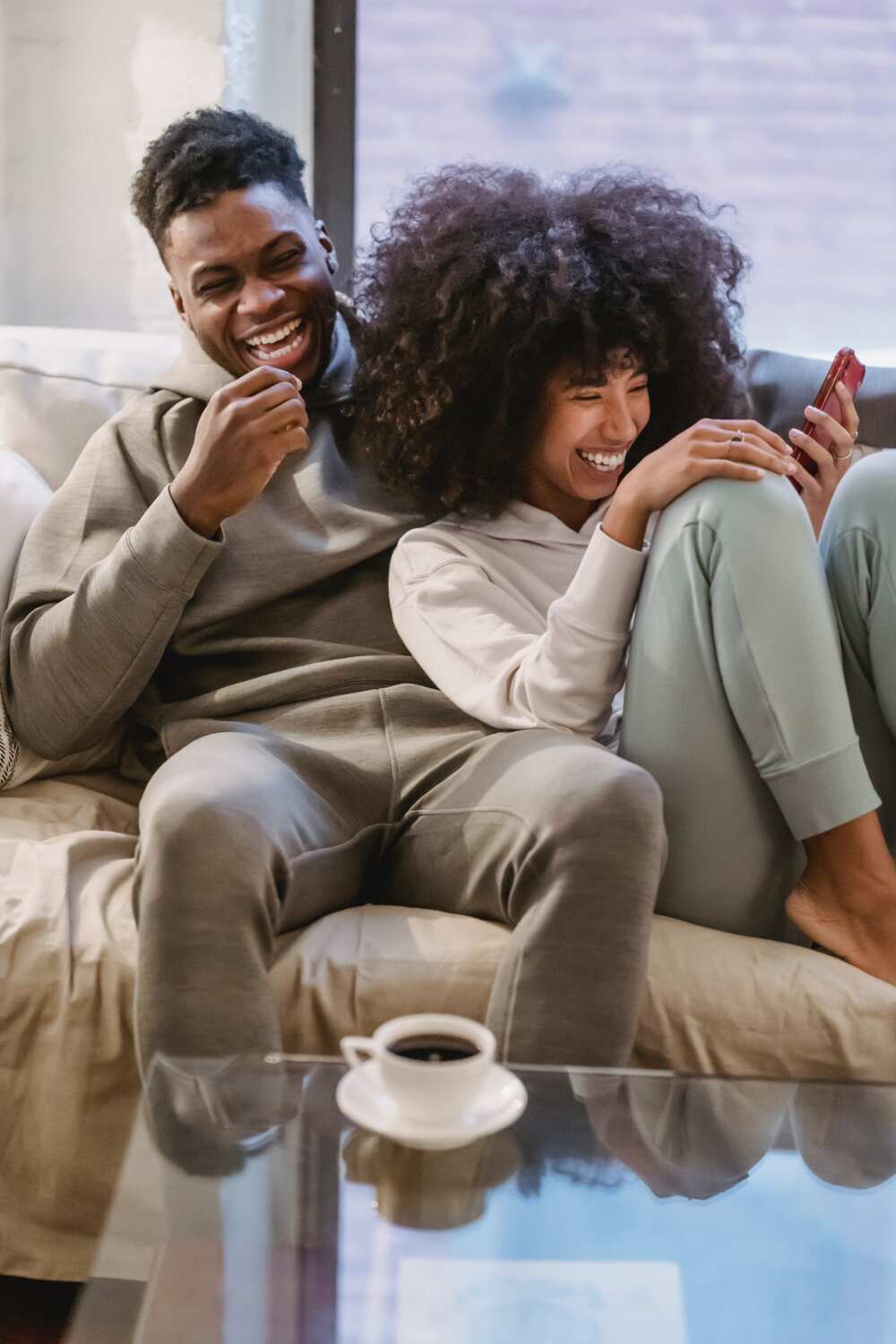 It is one of the most fun-loving games commonly known as a drinking game. However, it can also be among the perfect long-distance games to play with your boyfriend over text. One partner frames a question for the other to answer with "I have "or "I have not." It helps the partners to share their deepest secrets. In addition, one can ask questions that are difficult to ask directly.
11. Where's your location
This game is similar to iSpy, except that you describe a location instead of an item. First, you should examine your surroundings which makes your site unique. Your partner should guess where you might be by giving them a hint according to your surroundings.
12. Blindfolded massage
Blindfolded massage is among the best flirty games to play with boyfriend. It is played by blindfolding him and then using a body part to massage him. Make him guess which body part you used; the same happens to you. The one who guesses correctly many times becomes the winner.
13. Would you rather?
This is a question game where one partner asks a question, and the other person has two options to answer, either option 1 or 2. There is no right or wrong answer, and they are supposed to answer quickly. The more disgusting, ridiculous, outrageous, embarrassing or personal the would-you-rather question is, the better.
14. 20 questions
In this game, you and your significant other ask each other 20 questions about yourselves and your relationship. The questions can be anything from stupid to serious, but the aim is to learn more about each other and deepen your intimacy.
15. How much do you know me?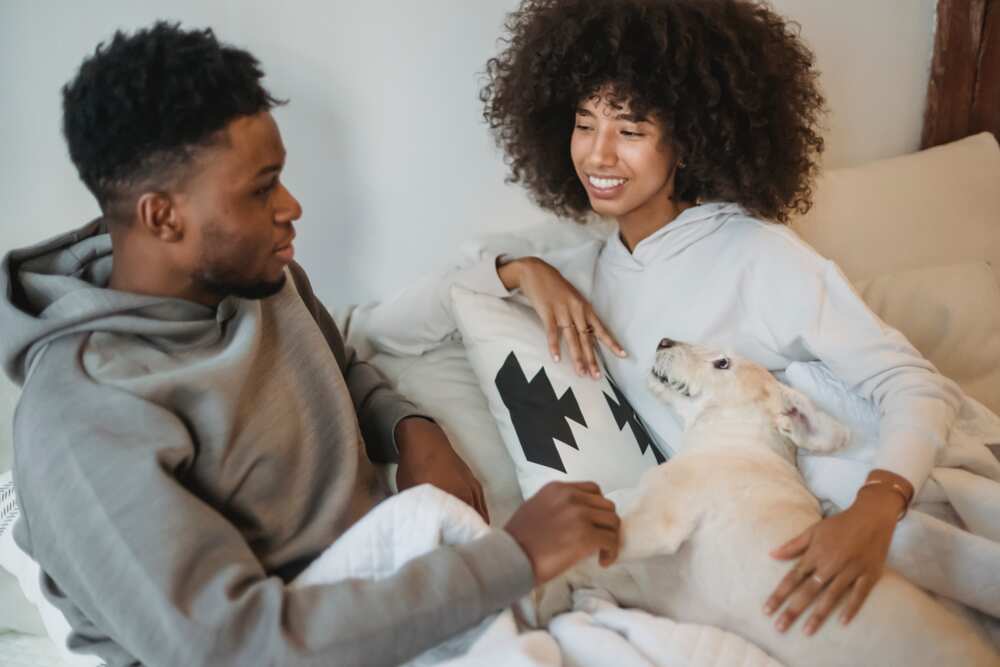 It calculates how much you and your girlfriend know each other by answering questions. You will be challenged to answer many revealing questions about your love life, preferences and personal habits.
16. This or that
"This or that" is among the cool games to play with your girlfriend It is one of the question games to play with your girlfriend. One partner says two related objects or topics of interest, and the other person says what their preference is. By the end of the game, you will have learned many things about your partner.
17. Icebreaker questions
It is another question game that mainly helps in initiating conversation among partners. Additionally, an icebreaker question helps a lot if there was a misunderstanding before or if you need better communication skills in your relationship.
18. Blow the balloon
Blow the balloon is played by each partner having a set of balloons to blow within a particular set time, for instance, one minute. The person who blows many balloons within the specified time emerges as the winner.
19. Krunker
Krunker is one of the most exciting video games to play with your girlfriend. It is is a mobile game that is more action-packed than card and board games. This fast-paced first-shooter game has block-style graphics and fancy aesthetics, making it entertaining.
20. Colonist
Is your girlfriend a fan of the board game Catan? Then you can find the best online game implementation on the Colonist online platform. However, finding suitable sites to play Catan online takes work. This game is the best of the few online platforms games available, and you will enjoy playing it with your partner
21. Fill in the blanks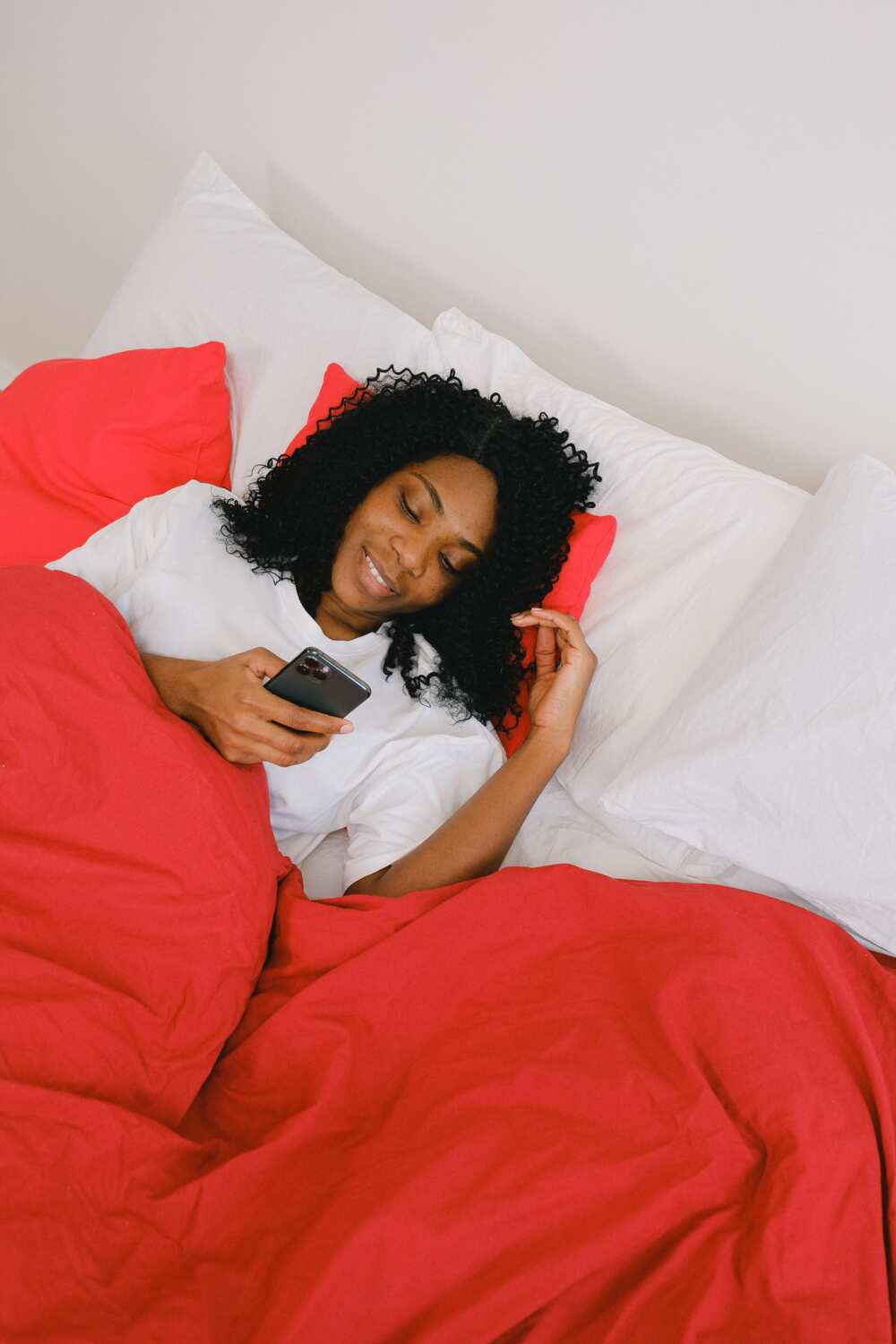 Are you still looking for fun games to play with your girlfriend over text? Fill in the blanks is a flirty and pretty easy texting game, perfect for partners. It helps to gauge whether your partner is on the same page as you or not. It is played by texting your partner an incomplete sentence and asking them to fill in the blanks.
22. Guess the riddle
This game is a fun way to test your brain. One partner asks a riddle, and there are a set number of tries for one to get the correct answer. It is good to note that the riddle you ask should not be complicated, as it will take the fun out of the game.
23. Name that tune
Name that tune is played by texting your girlfriend a lyric; she should guess the song's name correctly. Whoever names the song right emerges as the winner.
24. Abbreviation
This is another fun game to play with your girlfriend over text. The game is suitable for a long-distance relationship where you send an acronym or abbreviation, and your girlfriend has to tell you the correct meaning of the abbreviation. Both partners must have a list of abbreviations. The person with the highest number of correct answers wins the game.
25. Word unscramble
Word unscramble is close to the Scrabble game. It is played by one picking a word, and then your significant other has to come up with other words that could be formed using the letters from the chosen word.
Playing a game with your partner is essential because it helps maintain a happy, healthy, long-term relationship. In the case of a new relationship, it helps lovers to know each other better. Try the above fun games to play with your boyfriend or girlfriend to spice things up in your relationship.
Legit.ng recently published an article about cute couple games to play to make your evenings more fun. Days are gone when date nights were only a dinner-and-a-movie. There is a variety of cute couple games that you can play to add excitement and laughter to your date nights.
Games necessitate teamwork and collaboration, which can help in the improvement of communication skills as well as the development of trust and understanding. Make your evenings with your spouse more enjoyable and memorable by playing games like cards and the pretzel game.
Source: Legit.ng