Most expensive thing on Amazon: top 10 priciest items on the website
Amazon is, without a doubt, one of the best-known online shopping platforms in today's world. As one might imagine, there are several bizarrely expensive things on the online retail platform. While the definition of expensive is quite often a matter of perspective, there are several items most people will agree are pricey. What is the most expensive thing on Amazon, and what does it cost?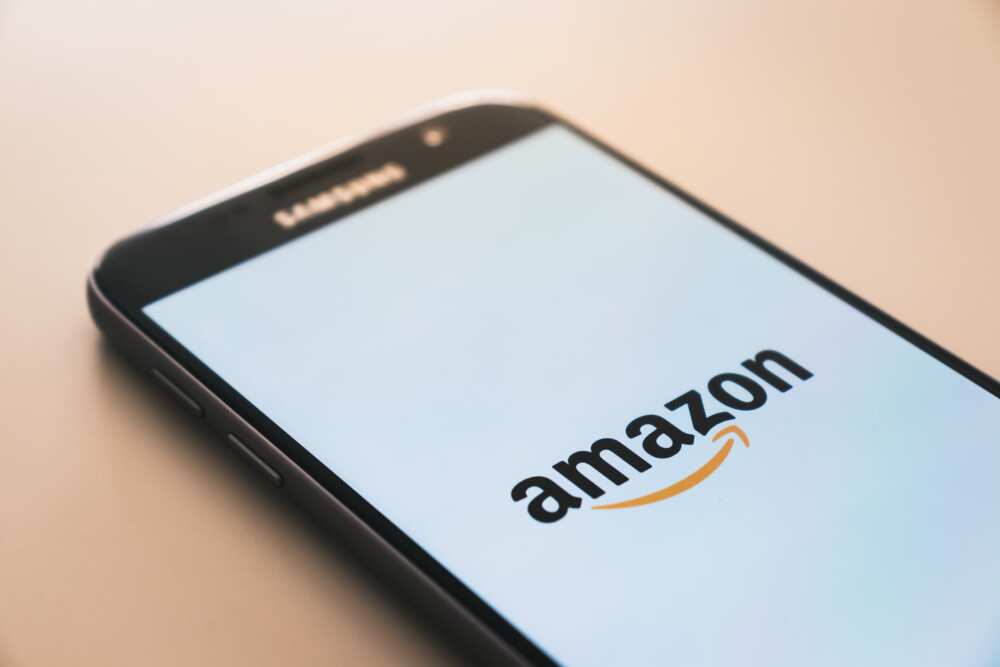 Before the advent of online retail shops, it would have been hard to imagine buying something worth thousands of dollars online. Today, however, there are items that cost hundreds of thousands of dollars on online shopping platforms.
What is the most expensive thing on Amazon in 2021?
Here is a look at the ten most expensive products on Amazon in 2021.
10. The Only Frank Chance Single Signed Baseball On Earth - ($240,539.39)
Do you have a groundbreaking story you would like us to publish? Please reach us through info@corp.legit.ng!
Baseball memorabilia feature heavily on the list of pricey items on Amazon. This $240,539.39 signed baseball is associated with the legacy of Frank Chance, one of the best and most decorated baseball players and managers in the history of the sport.
Chance was an American baseball player who played for the New York Yankees and the Chicago Cubs (then known as Orphans). After his career as a player, he became a manager for the Boston Red Sox, the Yankees, and the Cubs.
This signed baseball comes with a Certificate of Authenticity from the PSA/DNA.
9. Metropolis 1927 Fritz Lang Brigitte Helm Sci-Fi Rare Original Lobby Card - ($250,000.00)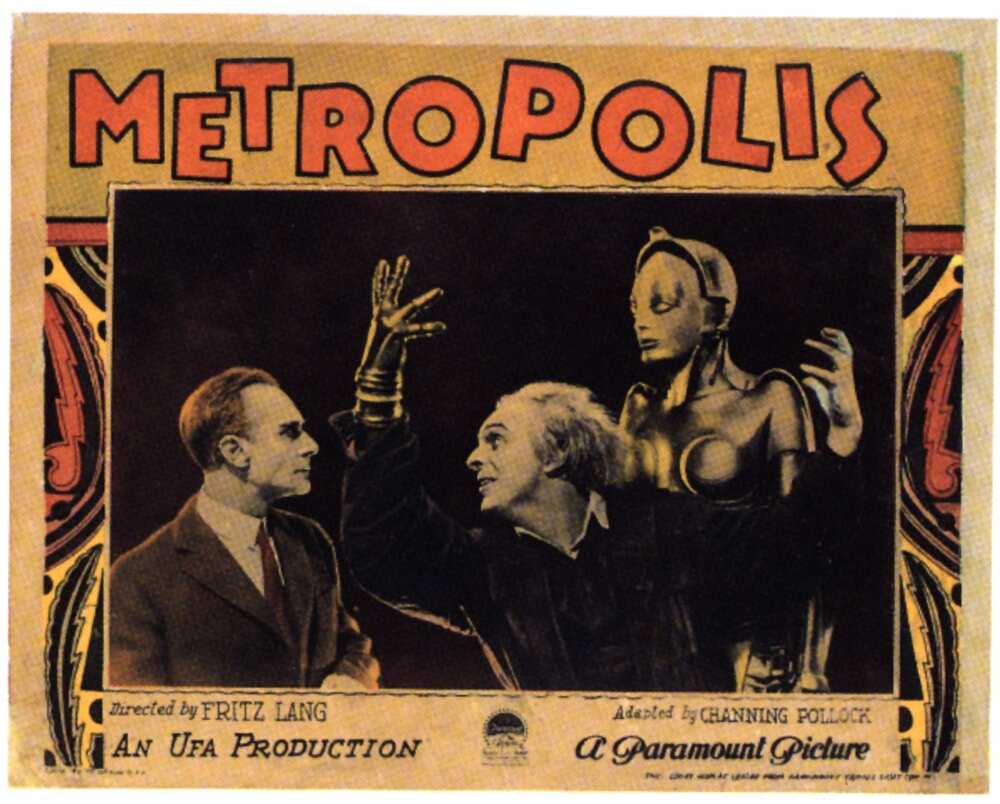 This item is widely believed to be one of the most valuable lobby cards today. To put its price into perspective, it is significantly pricier than well-known titles such as The Cabinet of Dr Caligari, London After Midnight, The Mummy, and Dracula.
The card's vibrant colours make it stand out from other lobby cards in terms of graphics and appearance. The seller promises that the item has no creases, tape, tears, or pinholes.
8. 17X34 Antique Circa 1880 Agra Hand-Knotted Area Rug Oriental Carpet - ($250,000.00)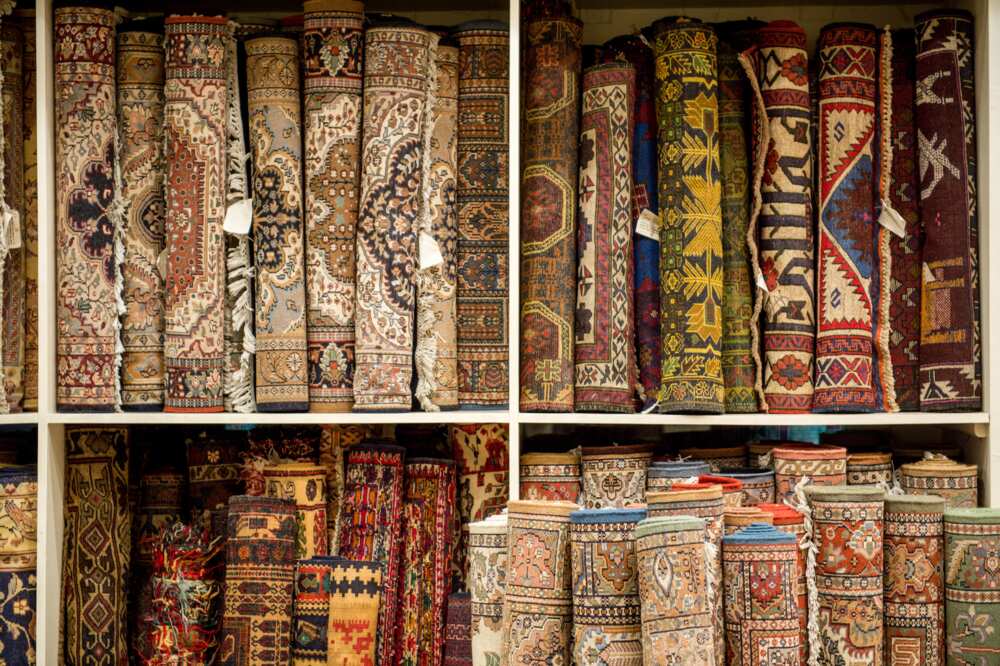 This antique oriental carpet makes it onto the list of most expensive amazon items thanks to it being more than a century old. The rug features a golden field colour with burgundy as the main border colour. Its accent colours are orange rust, midnight blue, ivory, and copper.
The rug was hand-knotted in India using a blend of wool and cotton, with the latter being the foundation fabric.
7. Fictitious Parrot - ($275,000)
Fictitious Parrot is a watercolour painting by Nicolas Robert. The painting was professionally framed using archival materials encased in a gold leaf moulding and viewable through UV-resistant plexiglass.
Nicolas Robert (1614-1685) was one of the most influential painters of the 17th century. His paintings were the foundation of standards that combined aesthetic appeal and scientific accuracy. The painter was among several artists commissioned to create watercolour paintings of rare birds and plants by Gaston d'Orleans.
Robert's work served as inspiration for other ornithological and botanical artists such as Pierre-Joseph Redouté, Gerard van Spaendonck, and Nicholas Marechal. Given the painter's history and works, it is no surprise that the Fictitious Parrot now goes for $275,000 on Amazon.
6. Audemars Piguet Royal Oak Perpetual Calendar Ceramic Watch - ($283,500)
This $283,500 watch is made from hand-finished black ceramic and features the Royal Oak Perpetual Calendar that shows the week of the year, astronomical moon, month, date, and day. The watch also has a leap year indication on one of the decorated dials.
The watch's bracelet is made from ceramic and features an AP folding clasp. The dials' movement is automatic and uses the self-winding feature. Whoever buys this watch gets several items in the package.
These include a COSC certificate, a 3-year warranty, the watch itself, hang tags, Audemars Piguet booklets, and an appraisal for insurance purposes.
5. An English frigate amidst much activity in the Bay of Naples with Vesuvius erupting beyond - ($285,000)
This is a painting created by John Thomas Serres in the 1800s.
The painting in question shows an English Frigate anchored at bay alongside numerous other sea vessels. The frigate is shown flying the Blue peter, and an indication that it is ready to depart. In the background, the famous volcano is erupting as some other activities going on.
4. Earliest Derek Jeter Game Used Photo Matched Signed Tampa Yankees Jersey JSA - ($320,728.49)
Derek Sanderson Jeter was born in 1974 and went on to become one of the best shortstops who ever played for the New York Yankees. At some point during his career, Derek was selected to various All-Star teams in the American League.
The $320,728.49 grey autographed jersey from his earliest days back with Tampa Yankees comes with a Certificate of Authenticity from James Spence Authentication. However, the item description on the site erroneously says that it is a New York Yankees jersey.
3. Mickey Mantle Autographed Set - ($327,275.99)
Mickey Charles Mantle was an American baseball player who lived between 1931 and 1995. He was nicknamed 'the Mick' and 'the Comet' because of his exploits in the sport. Mickey's entire career was with the New York Yankees.
He played in numerous positions, including first baseman, right fielder, and centre fielder. Mantle was inarguably one of the most prolific players the baseball fraternity has ever seen. This explains why his autographed cards now go for more than $300,000 on Amazon.
2. Cal Ripken Jr. 1981 Rookie MLB Debut Signed Game Used Jersey ($801,818.09)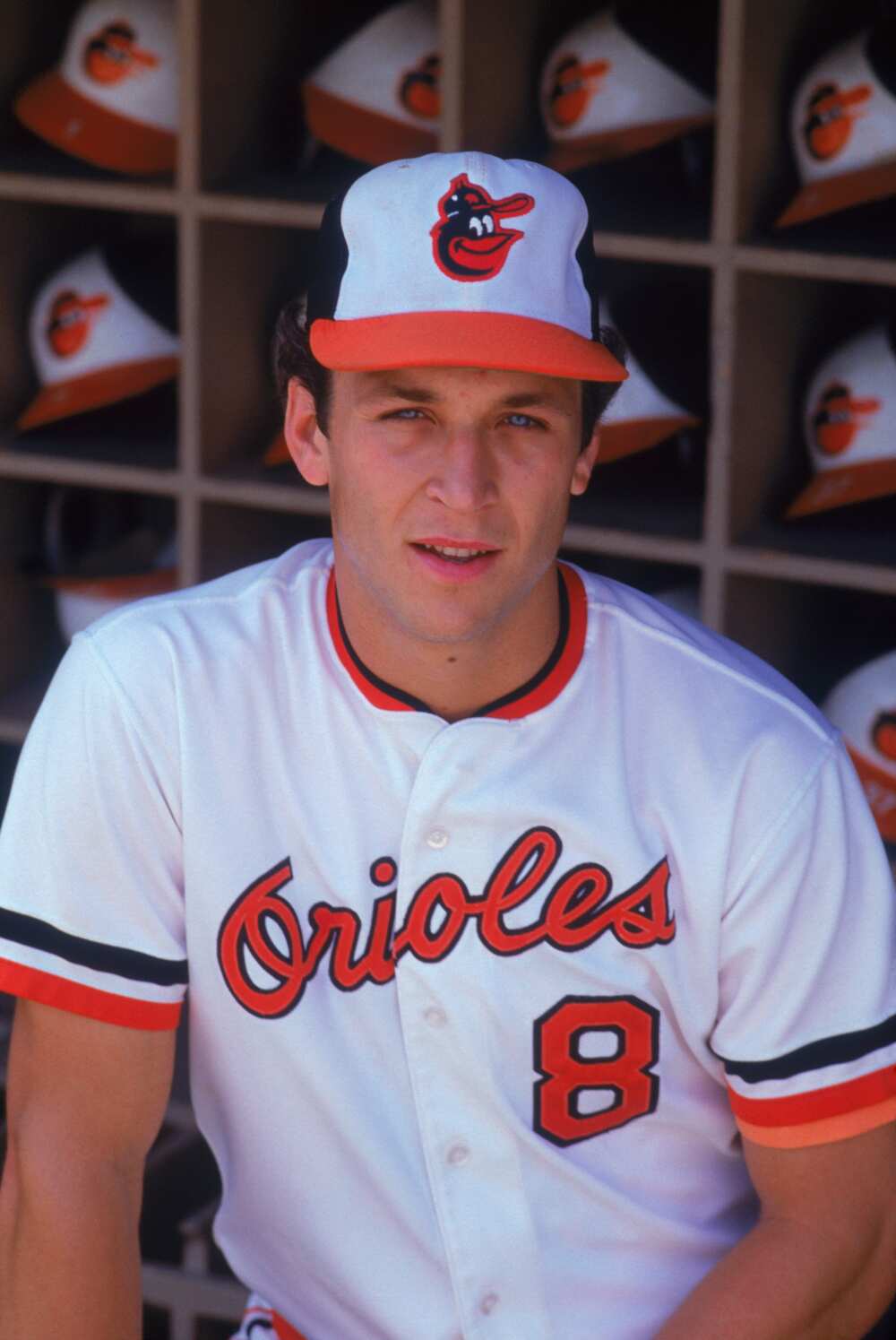 Calvin Edwin Ripken Jr. is a former American baseball third baseman and shortstop popularly nicknamed 'the Iron Man.' He played for the Baltimore orioles for two decades, from 1981 to 2001. During his career, he recorded amazing statistics, including 1695 runs, 431 home runs, and 3184 hits.
As a result of his exploits in Major League Baseball, Calvin won two Gold Glove Awards. The $801,818.09 jersey features Ripken's signature, making it immensely valuable. Additionally, it was an actual game jersey that the shortstop wore in a baseball game.
1. 1884 S American Silver Morgan Dollar MS-67 Illinois Set by CoinFolio - ($995,000)
What is the most expensive item on Amazon? The answer is the extremely rare 1884 S American Silver Morgan Dollar MS-67 Illinois Set. Just $5,000 shy of the million-dollar mark, this Silver Morgan Dollar is the most expensive thing on Amazon right now. Sometimes one might come across sports memorabilia valued at $10 million, but those items don't keep that price for long, thus are not included on this list.
The coin comes with full CAC certifications for incredible detail and bright lustre. Coins with CAC certifications are extremely valued by collectors and investors and tend to attract higher prices during bids.
Surprisingly, this is not even the priciest Morgan Dollar ever sold. In August 2021, the MS67 1893-S was sold for a whopping $2 million. The difference between the listed price and what buyers are willing to pay reflects the increased demand for rare Morgan Dollar pieces.
What is the most expensive thing on amazon UK?
At £624,800, the 1907 Indianhead $10 coin is the priciest item on the Amazon UK website. It is also among the most expensive things ever sold on the platform since its inception.
A few decades ago, the idea of spending thousands of dollars online might have sounded implausible. However, that rapidly changed, and the online retail space quickly evolved into what it now is. By the look of the list containing the most expensive thing on Amazon, it is clear that one can now easily purchase a million-dollar item from an online retail store.
READ ALSO: The most beautiful house in the world: Top 10 gorgeous homes
Legit.ng recently explored the most beautiful houses in the world. From a quick search, one can check out some amazing houses from different parts of the world. These range from ancient castles to ultra-modern mansions.
With thousands of square feet and seemingly endless features, the gorgeous homes in the world are sights to behold.
Source: Legit.ng