How much does the most expensive Funko Pop cost?
The most expensive Funko pop has an unbelievable price tag, and with good reason. To some people, these little and often creepy animated figures are the closest things to an action movie. To others, they are the only toys that suit adults. Funko Pops are not only the most talked about but also the most popular adult toys in comic stores.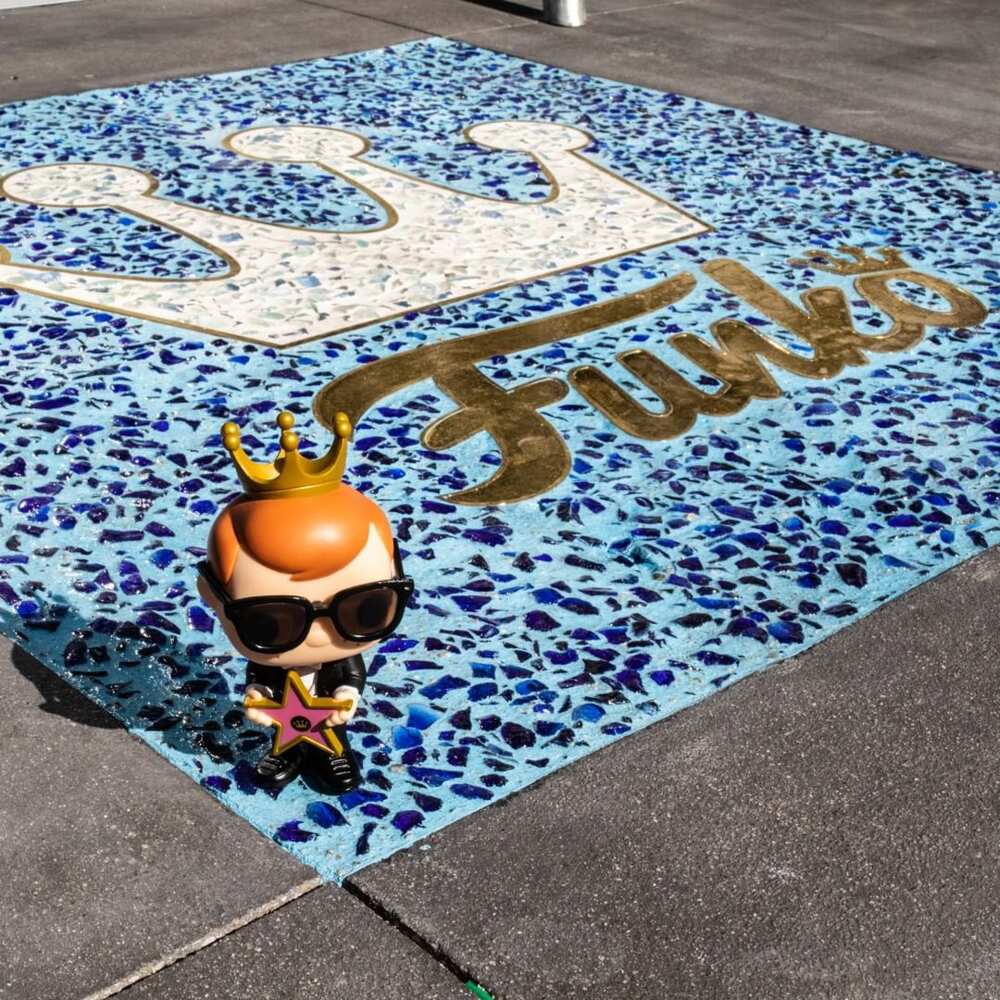 Since they first hit the market in 1998, a majority of them have become more affordable by the day. Today, you can buy some for as little as $20. However, there are a few rare options that cost an arm and a leg. We take a look at the most expensive and the most sought after Funko Pops in the market today.
Most expensive Funko Pops - Top 10
There are Funko Pops for almost every cartoon, movie or game character you can imagine. Whether you need a keepsake from an old Disney cartoon-like Mickey Mouse or one from a newer release like Star Wars, you can find it as a Funko Pop figurine.
What is the most rare Funko Pop and how much does it cost? Here is a comprehensive list
10. Metallic Count Chocula ($3,780)
Count Chocula might be a monster, but he gets startled by everything. In the popular 70s commercial, the Count and his buddy Franken Berry were arguing about which cereal flavor was the best only to be startled by an owl.
This metallic Funko Pop is a more affordable version of the figurine. Considering that Monster Cereal is sold only once a year for Halloween, having this collectible is a great throwback to the pioneer chocolate-flavored breakfast snack.
9. Ken Griffey Jr, gold ($3,960)
Ken Griffin Jr is the most expensive sports-inspired Funko Pop. It is inspired by a true MLB fan favorite and Hall of Famer Ken Griffey Jr. This makes it a must-have not only for baseball lovers but also for anyone who likes gathering exceptional collectibles.
It comes in a bronze design which is one of the reasons why it is so expensive. The other reason is how rare it is. During the unveiling in 2018, only 24 pieces were made available. As a result, collectors who are willing to auction it demand high prices.
8. Dumbo, gold ($4,180)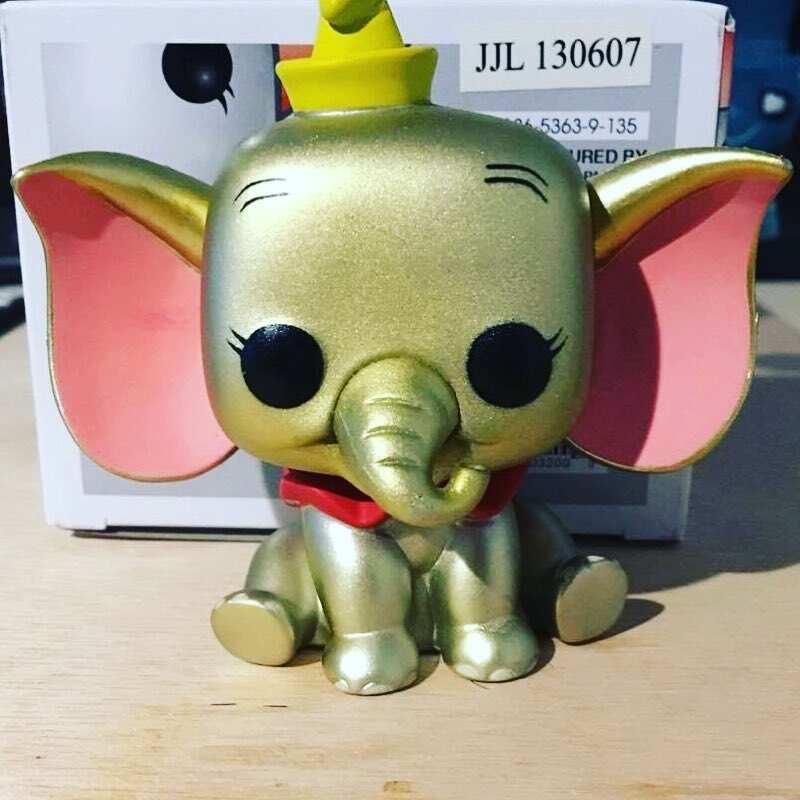 Because it is based on the 1914 Disney movie and not the 2019 Tim Burton release, Dumbo Gold is worth a hefty price. It is a nostalgic piece that reminds most collectors of their childhood days when this movie was a hit. Most of the people who were kids during Dumbo's premiere are not alive today.
Like the Dumbo Clown figurine, Dumbo Gold was unveiled in 2013 as a limited edition 48 piece set. The fantastic figure has a beautiful gold sheen and a pretty face, thus it is not as scary as most Funko Pops on this list.
The sales for Dumbo Gold have soared highly over the years and seem not to be stopping any time soon. In 2014, for example, a single piece was going for $710, and four years later, the price was $3,100. Today, you have to pay more than $4,000 because of its rich history and rarity.
7. Buzz Lightyear, glow in the dark ($5,030)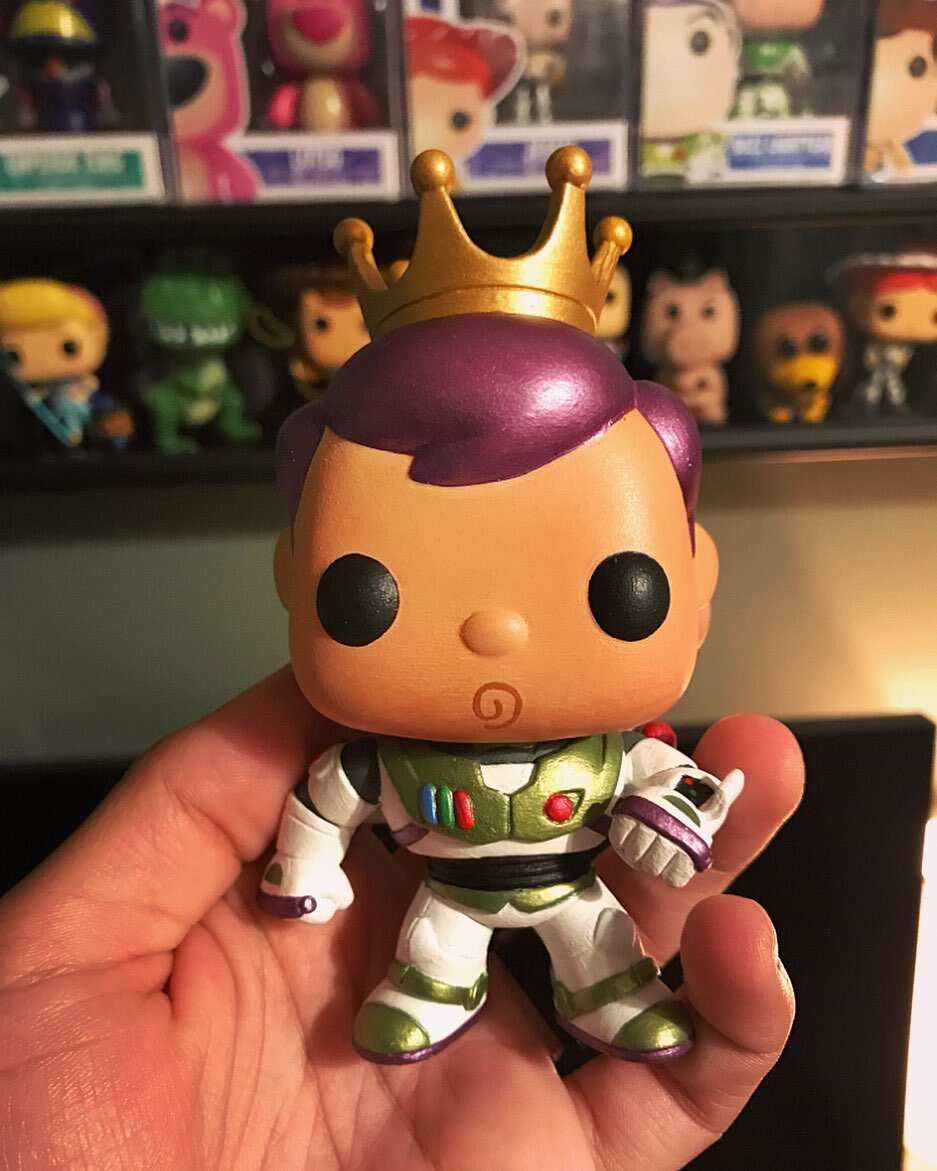 Buzz Lightyear is a popular animated character in the Toy Story franchise. He believes that he is a superhero space ranger, and quickly becomes Andy's favorite toy. The reason for this character's popularity is the adventure he goes on with other toys.
Freddy Funko as Buzz Lightyear is a 2013 release that is exclusive to the Comic-Con in San Diego. It is perfect for collectors who have a thing for space stories because Buzz Lightyear's creation was inspired by Edwin Aldrin, one of the astronauts on the Apollo 11 and the second man to walk the moon.
If you manage to own this rare piece, you should count yourself lucky. Because only 12 pieces of this collectible were released, it is extremely rare to find it on auction. This explains its expensive price.
6. Venom - $5,170
Like its competitors, the exclusive piece does not come at a cheap price. It is also linked to the Comic-Con. However, it is the most recently debuted figurine in this list. Freddy Funko as Venom is also one of the few pieces of vinyl that are based on a character from a 2018 film.
Freddy channels Venom, a Marvel comics character who is malicious, spiteful, and dangerous. The Venom movie was a success in the box office and was ranked the highest-grossing film in 2018. You can only understand this Funko Pop worth when you decide to resell it - it is always in demand and its price stays high.
5. Franken Berry, glow in the dark - $5,610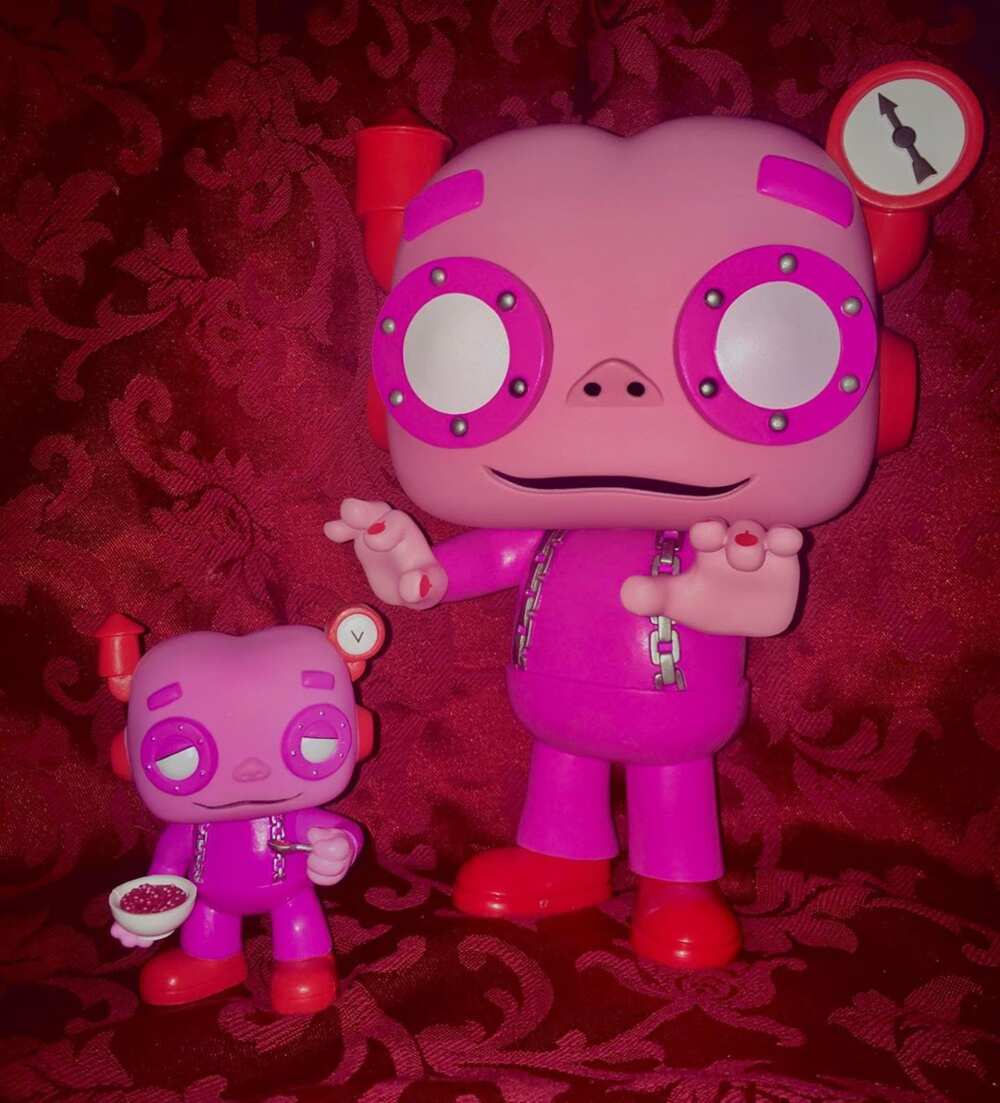 Freddy Funko's imitation of Monster Cereals' Franken Berry is another Comic-Con exclusive that dates back to 2011. Franken Berry is a creation of Monster Cereals, just like Count Chocula. He is the face of the brand's strawberry flavored cereal.
This cartoon was inspired by Frankenstein's monster from the classic horror movies. Its vinyl collectible is the perfect Halloween present for someone who is crazy about horror films. The scary toy glows in the dark and this adds to its scary factor.
4. Dumbo Clown - $7,430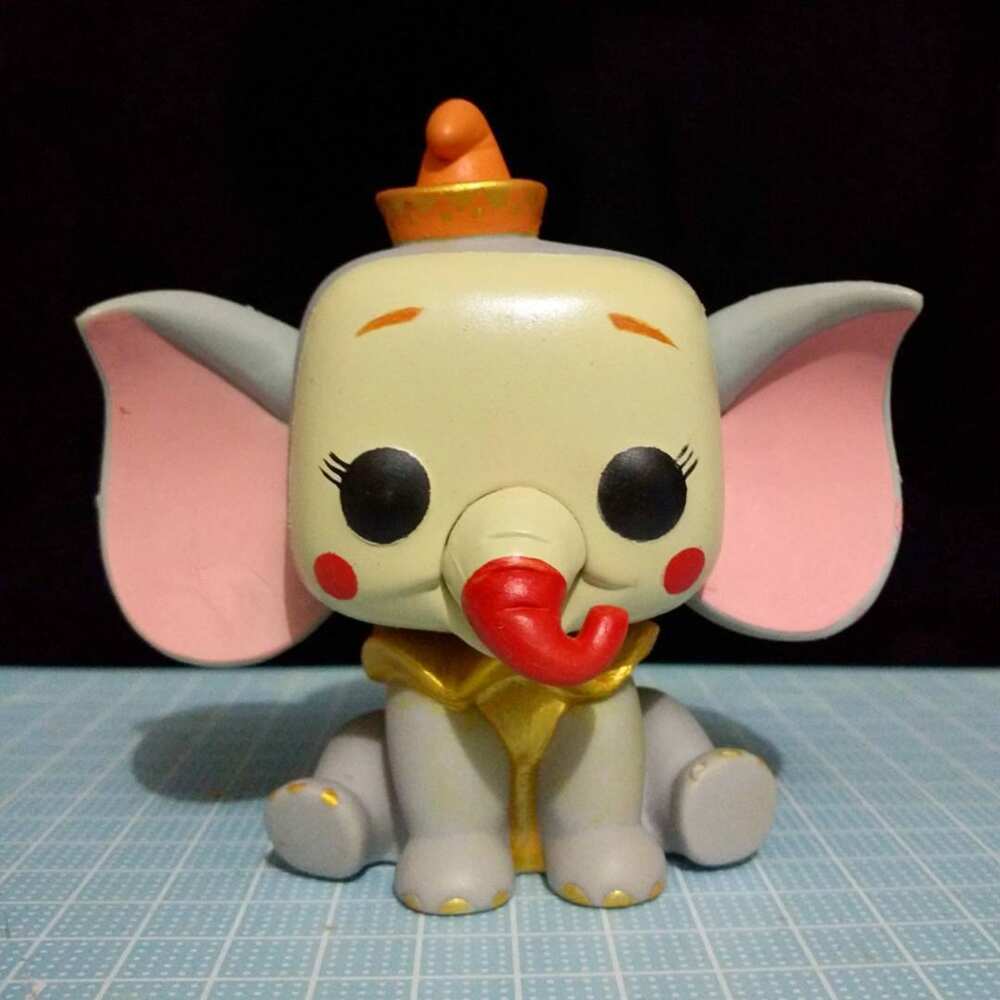 This is the most expensive Disney Funko Pop. Inspired by the 1941 Disney animated classic, Dumbo, this pop figure is the definition of comedy and fun. In 2013, Dumbo Clown was unveiled in San Diego as a 48 piece set. So, it is not as rare as its competitors on this list.
In 2017, a single piece was worth $5,000, and now the Funko Pop price has risen to more than $7,000. Who knows; the price might double in the next couple of years. That is if there will be any pieces left.
Dumbo was modeled after the main character in a fantasy movie of the same name. He is an elephant that can fly with his ears and works in a circus. This figurine draws inspiration from a particular scene where he is painted like a clown and forced to perform.
Although this piece was initially designed for the Comic-Con attendees in San Diego, it is now a phenomenal piece in the pop culture world. It is quite unlikely that you will find it online for less than $7,430.
3. Bloody Jaime Lannister – $9,310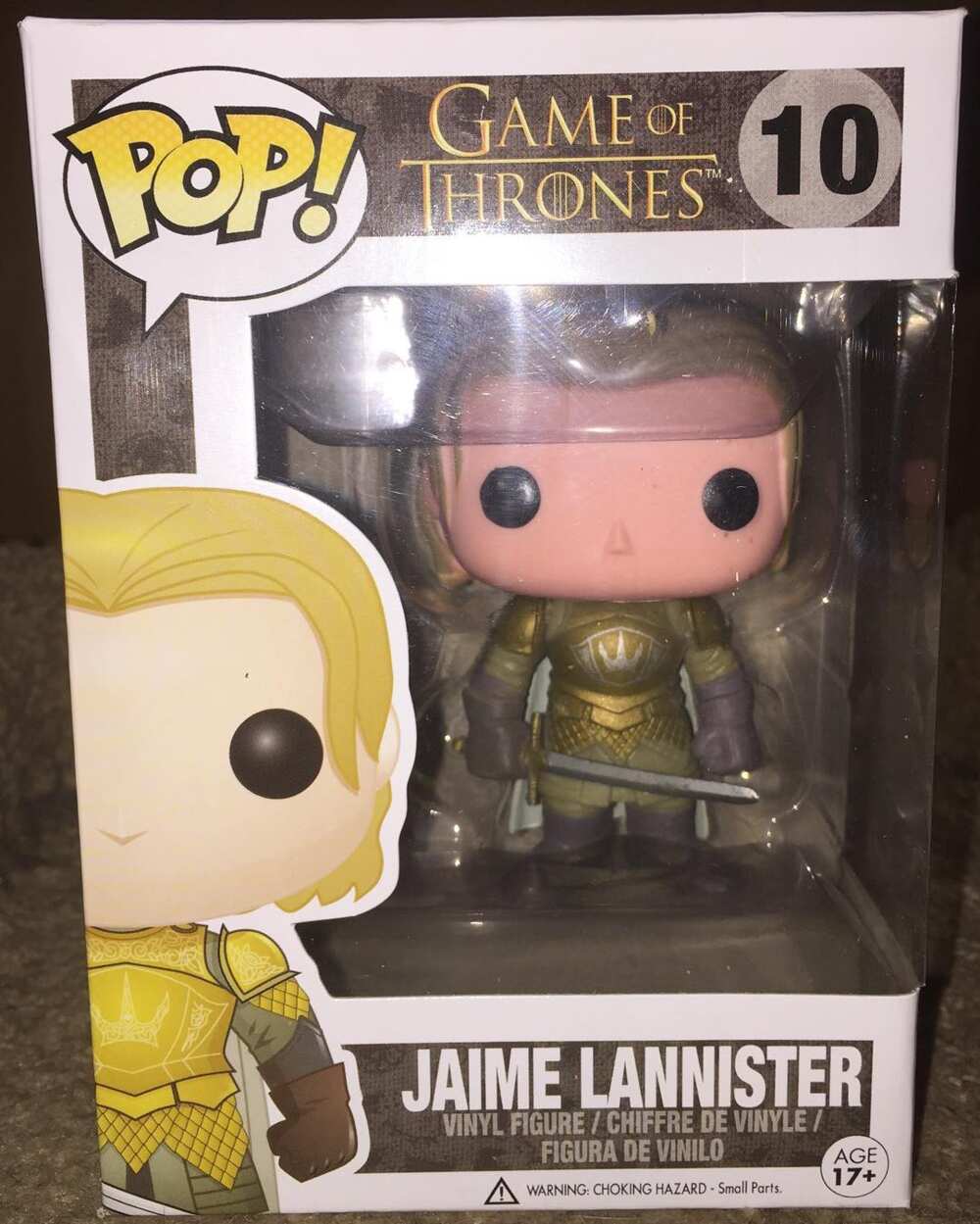 Nothing costs $93,310 unless it is exceptional. This figurine of bloody Jaime Lannister is another exclusive San Diego Comic-Con most expensive pop that dates back to 2013.
Jaime Lannister is one of the most memorable cast members of the epic series Game of Thrones. At the beginning of the series, he is misunderstood because of his incestuous relationship with his sister. After meeting Lady Brianne, he becomes a fan favorite.
Game of Thrones attracted a large viewership and was a commercial success. In 73 episodes, it rose ranks among the most-watched HBO series of all time. Jamie was a series regular, so his popularity is understandable.
Though you may get a loose Freddy Funko Jaime Lannister figure for as little as $1500, its boxed version goes for $9,310 and might become more expensive if the demand for it rises.
2. Count Chocula, glow in the dark –$10,000
Released a year before the DeLarge figurine, Freddy Funko as Count Chocula is another costly but nostalgic pop figure. It glows in the dark to guarantee a magical spectacle and is exclusive to the San Diego Comic-Con.
Count Chocula is a cartoon character associated with the chocolate flavored Monster Cereals. His appearance and demeanor were inspired by the iconic vampire, Dracula.
This brand was very popular in the 70s because it was the first and only chocolate-flavored breakfast cereal in the market. Today, it is only released during Halloween, which makes it a special treat. The nostalgia it brings is part of the reason why the Count Chocula figurine is so expensive.
This Funko Pop is available in multiple colors and was released as a limited edition 12 piece set. Hence, it is a rare masterpiece.
1. Alex DeLarge, glow in the dark – $13,300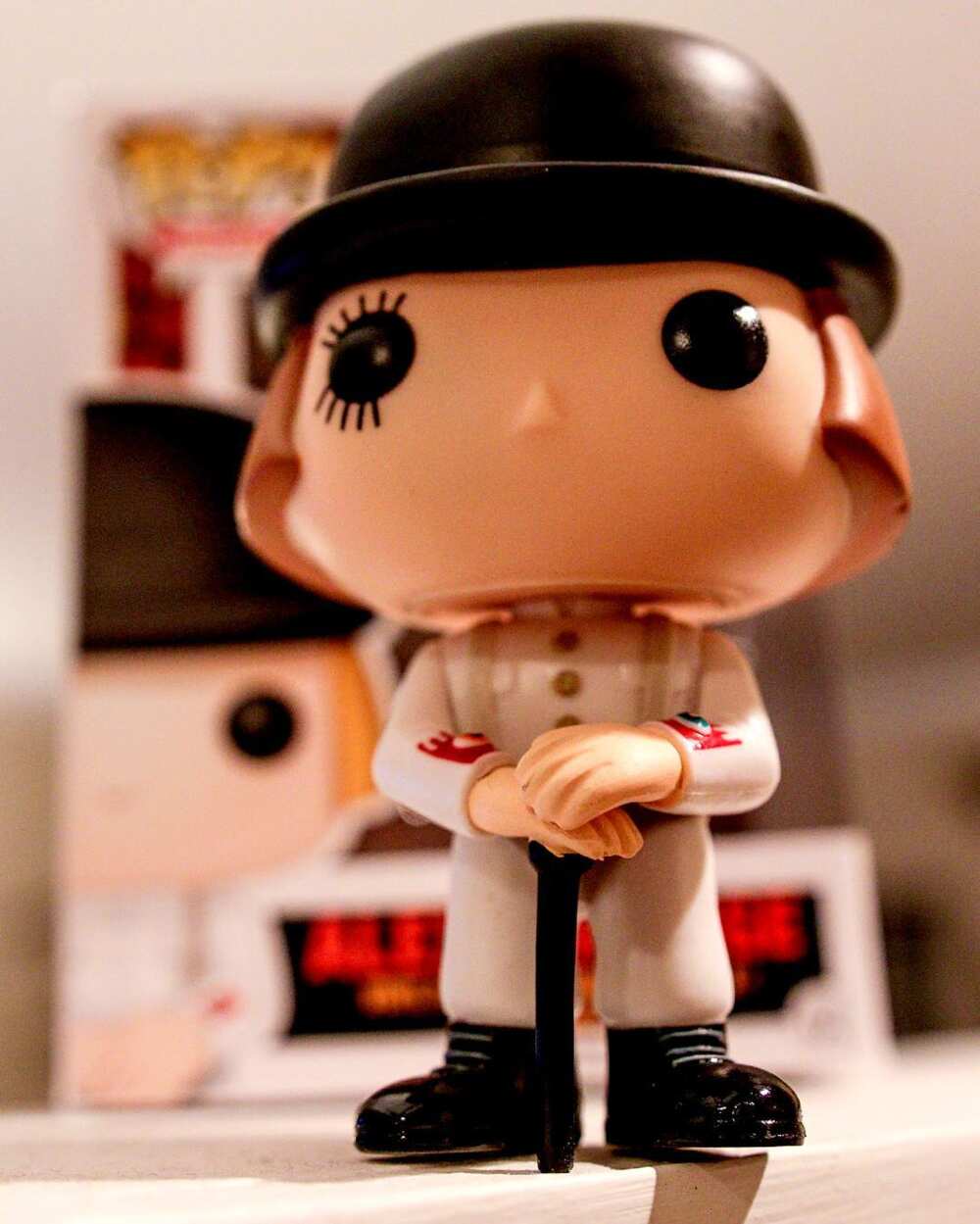 Not many people would have predicted that a weird film like Clockwork Orange would inspire the most expensive Funko model. To put things into perspective, the amount you pay for this figurine is equivalent to what you would pay for 1000 regular Funko Pops.
It is based on Alex DeLarge, the unsympathetic main character in Clockwork Orange. Clockwork Orange is a 1971 misery crime movie where DeLarge clads in white to express his affinity for violence. He commits various crimes and survives on a cocktail of milk and narcotics.
This pop figure is not just the most expensive in history but also the rarest. The collection has only 12 pieces hence the shocking price of each figurine. The other reason behind the price is the toy's status as a San Diego Comic-Con select. The Comic-Con is an annual international comic and entertainment convention held in San Diego.
Since its release in 2012, this glow version of sadistic Freddy Funko has been in demand. The material for this most expensive pop figure is plastic which makes it durable. It is available in sandy brown, black, and white color options.
Alex DeLarge might be the most expensive Funko Pop but it is certainly not the only one. Freddy Funko channels many cartoon and movie characters worth buying. Now you know which ones you can buy to add to your collection and serve as a reminder of the past. Regardless of the Funko Pop you choose, you will have to part with a hefty sum.
Source: Legit.ng