What is Raya, and how can an average person get on the platform?
What is Raya? Raya is a private, membership-based social networking app designed for iOS. It is meant for individuals in the entertainment industry and other creative fields. It is an exclusive application aiming to connect like-minded individuals.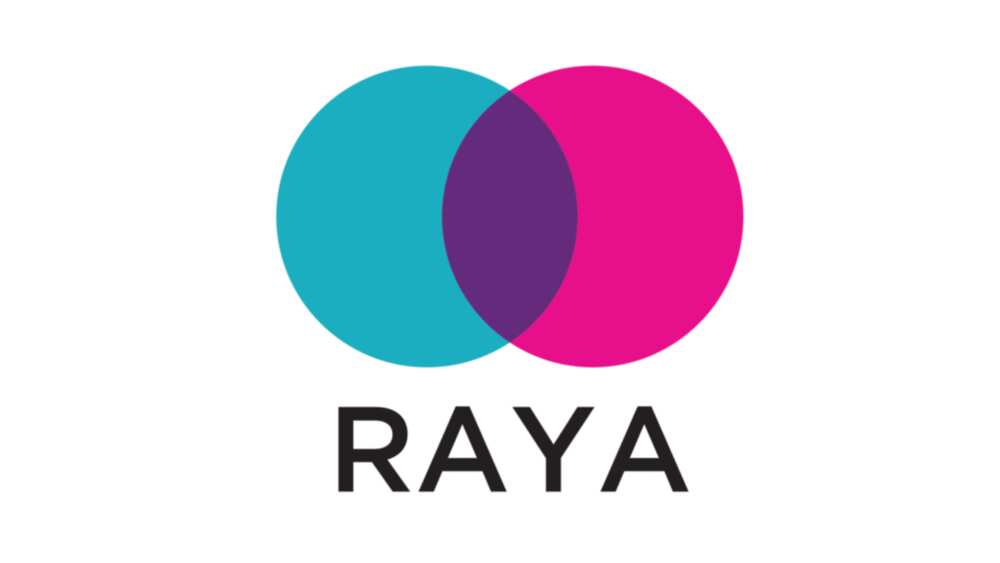 Although initially marred with controversy, the app steadily gained popularity among Hollywood celebrities. Many famous people in the music and film industry have used the app to find love. Lizzo, Channing Tatum, Demi Lovato, Chelsea Handler and John Mayer confirmed to have been its users.
What is Raya?
Raya is an exclusive social networking app. It was launched in 2015 as a celebrity dating app but has also been instrumental in finding agents and making friends. It is exclusive to artists, influencers and celebrities and is sometimes called the "Tinder Illuminati".
How to get on Raya dating app
While there is no guarantee of acceptance, if you are interested in joining Raya, you can download the app and apply. However, it's important to note that Raya has specific criteria and preferences, and only some people who apply will be accepted.
How can an average person get on the platform? Simply put, they can't. Raya seeks to create a community of accomplished and influential individuals. To join Raya, an average person must go through an application process. The app's membership committee reviews each application carefully, considering factors like professional achievements, social media presence, and overall influence, and the criteria certainly exclude the average person.
How does Raya work?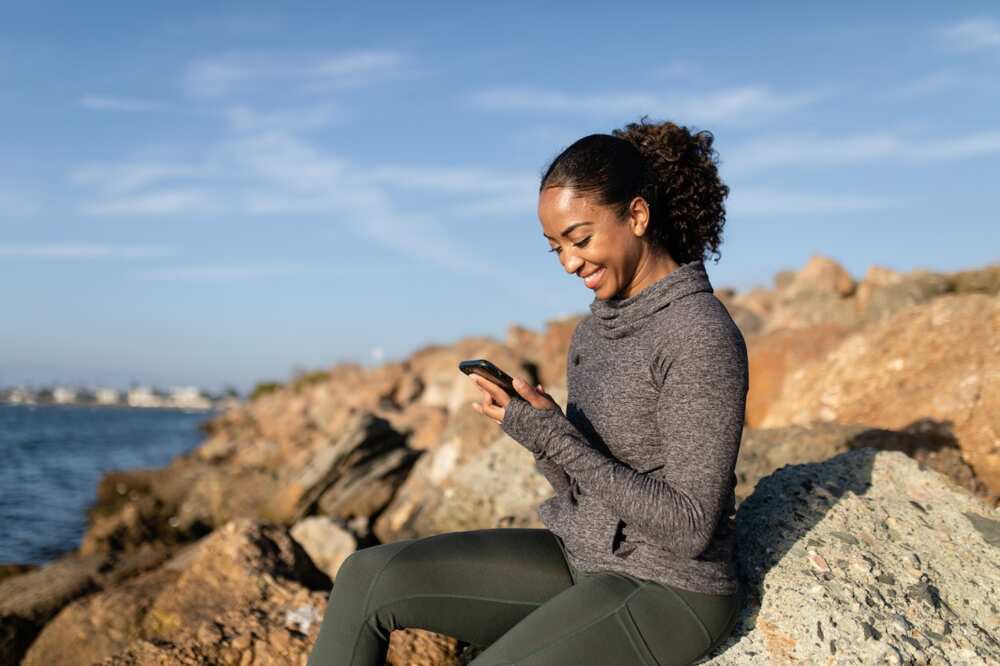 Raya's basic operation model is similar to other dating apps. Users create an account, write up an eye-catching bio and upload photos before they start swiping on potential matches. However, on Raya, the photos are displayed as a slideshow set to a song of the user's choice.
Like many other sites like Bumble, Raya allows users to meet non-romantic prospects. Turning on Social Mode lets you customise your region and view people to meet for friendship or business.
Due its exclusive aspect, Raya is strict about maintaining members' privacy. The app outlines strict guidelines, and failure to follow them one gets kicked out. Furthermore, members are not allowed to take screenshots. Those who take screenshots receive a numbered and filed warning.
Even though it is pretty rigid, the app has recorded some famous wins. American comedian and voice actor Nick Kroll met his wife, Lily Kwong, on the app in 2018. They got married in 2020 and had their first child in 2021. American gymnast Simone Biles also met her husband, Jonathan Owens, on the app, and they got married in 2023.
Raya's requirements
Raya is home to the Hollywood elite, and it's no wonder hundreds of thousands of people apply to join the platform. However, the strict requirements ensure that only the cream of the crop are successful in their applications. Here are the basic requirements to get on the platform:
An application: Naturally, the first stage is to apply. Like most dating sites, the application form collects biographical information like name, date of birth and email address. However, unlike other sites, Raya also requires an applicant to state their occupation and career field, which will be displayed on their profile alongside their name.
A large Instagram following: The site only welcomes the elite. As such, Instagram plays a significant role in determining who is approved and rejected. The membership committee looks at applicants' Instagram profiles to ensure they have a large following. However, there isn't a specific magic number of followers that one needs to have to be approved.
Referral: Part of Raya's gatekeeping works by requiring a referral. Only other celebrities and influencers already on the platform can provide a Raya referral. The algorithm used to approve applicants also factors in how many approved users an applicant knows, so it is vital to have a celebrity network.
How do you get on Raya without a referral? The site provides the option of skipping the referral stage during the application. However, applying with a referral makes it much easier to be approved.
Is Raya free?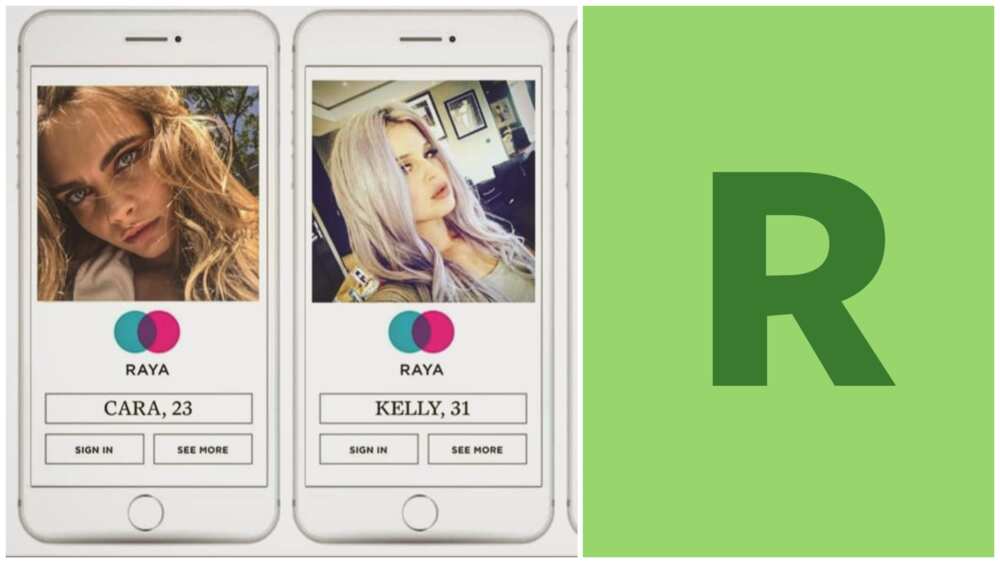 No, the app is not free to use. As of May 2023, members pay a monthly subscription fee of $9.99. The subscription fee is much lower than that of other dating sites. However, the low membership fee shouldn't fool you; the site is tough to join, and only the elite are approved.
How hard is it to get on Raya?
Raya is said to be quite difficult to join. There is a strict application process followed by thorough vetting by the membership committee. The New York Times put Raya's acceptance rate at only 8%. American actor Robert Hoffman, known for Step Up 2: The Streets, was rejected in 2021, despite having over 87,000 followers on Instagram.
Even for celebrities and influencers, Raya is exceptionally selective. As of 2023, Elite Dating Managers reported that Raya's waitlist numbered over 900,000 people, which continues to grow daily. Some people are approved within a week, while others can be kept on the waitlist for months. Furthermore, there is no rejection notification – those who aren't approved are held on the waitlist indefinitely.
Additionally, being approved once doesn't guarantee that one will always be approved. American singer Demi Lovato joined the site in 2016 but deleted the app shortly after. Despite being an A-list celebrity, the American singer was rejected when she tried to re-join the app, as she revealed in her documentary, Simply Complicated.
Is Raya worth it?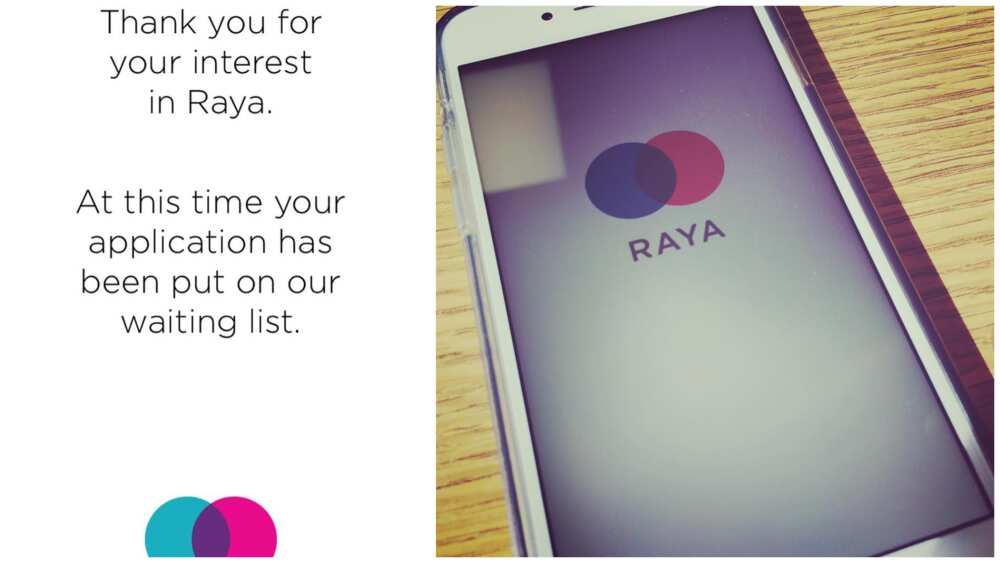 Whether or not the app is worth it boils down to individual opinions. Though the rate is low, it has recorded some high-profile successes, and those couples may think it was all worth it. On the other hand, the road to approval and the guidelines are quite rigorous. As such, some may feel that it's not worth it, considering many other alternatives like Hinge and Bumble require less hassle.
FAQs
What is Raya? It is a very exclusive dating and social networking app targeting the elite, including celebrities and influencers.
Do you have to pay for Raya? Yes, the app is not free, as it is based on a membership-only subscription model.
What is Raya's membership fee? As of May 2023, the monthly membership fee is only $9.99.
How hard is it to get on Raya? The site is exclusive, with demanding requirements and a rigorous vetting process, so tough to get on.
Can I get on Raya without a referral? Yes, you can be accepted without a referral, though having one increases your chances of quick approval.
Which celebrities are on Raya? Many high-profile celebrities have used the platform at one point. They include Ben Affleck, Joes Jonas, Keke Palmer, Cara Delevigne, Niall Horan, Drew Barrymore and Emma Watson.
Is Raya only for celebrities? No, you don't have to be a celebrity to join Raya. However, you require an impressive Instagram profile with a sizeable following and high-quality photos. Furthermore, A-list celebrities are much easier to accepted on the platform.
What is Raya? It is a social networking application launched in 2015. It is incredibly exclusive and hard for an average person to join. As such, it has attracted A-list celebrities and influencers who greatly value their privacy and are picky about who they associate with.
DISCLAIMER: This article is not sponsored by any third party. It is intended for general informational purposes only and does not address individual circumstances. It is not a substitute for professional advice or help and should not be relied on to make decisions of any kind. Any action you take upon the information presented in this article is strictly at your own risk and responsibility!
Legit.ng recently published a list of dating apps in Nigeria. Dating sites and apps have become increasingly central in people's dating lives. As more people become busy and life gets more hectic and digitalised, it has become harder to meet people the old-fashioned way–in person.
As more people turn to the internet to find love, it has become more important to do due diligence in finding an appropriate site. This list of dating apps explores the most popular sites. 'The one' could be waiting for you on the other side of your phone screen.
Source: Legit.ng