Best Tinder bios for guys that catch the eye for the right reasons
Tinder has been instrumental in helping people find love and companionship. Your Tinder bio is your potential matches' first impression of you and directly influences whether they swipe right on you. These fun and creative Tinder bios for guys can help you find your next partner.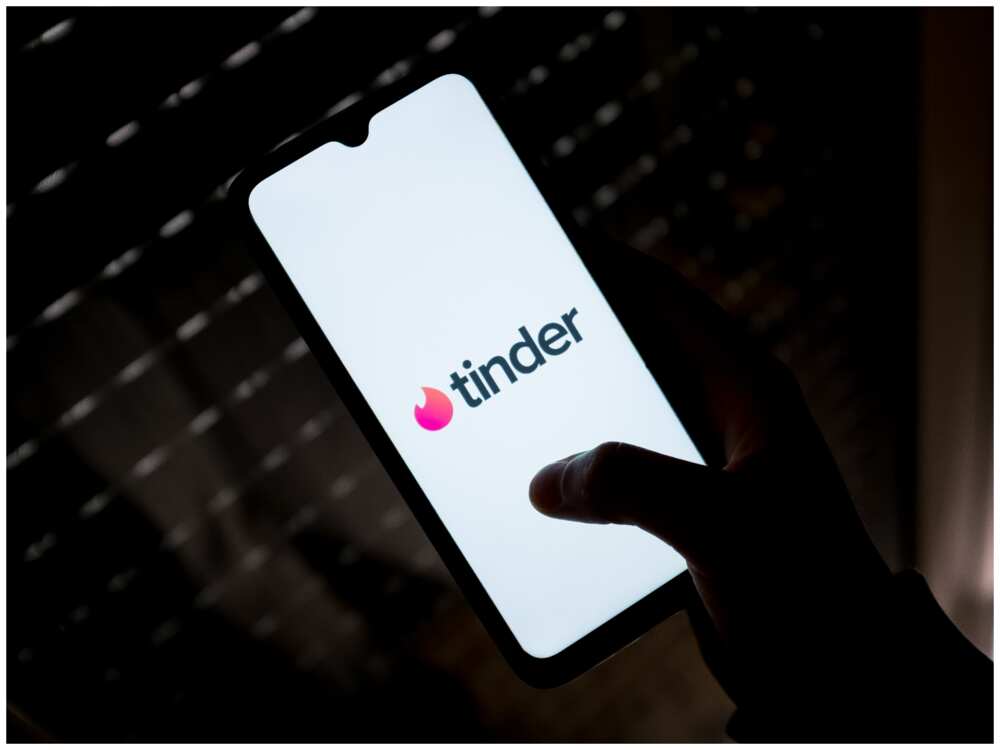 With people's lives getting busier, dating apps have become a primary way to meet people. Tinder has earned a reputation as a site for short-term hook-ups. However, some people have built lasting relationships with mates they met on the app.
Best Tinder bios for guys
Good Tinder bios for guys are usually a mixed bag. Honesty is important, but you could also be successful by stepping outside your comfort zone.
Users come across numerous bios, so make yours stand out with something that creatively brings out your personality. These funny Tinder bios for men can show off your impeccable sense of humour with some dad jokes:
The last time I was somebody's type, I was donating blood.
I am hot enough to take your breath away but intelligent enough to bring it back.
I'm Mat, and I hope you don't walk all over me.
69% gentleman, 31%... You'll have to find out.
I used to hate facial hair, but then it grew on me.
If dad humour is not for you, there are many other options to choose from, as seen below.
Simple Tinder bios
Sometimes a simple bio describing your personality does the trick. If you aren't all about quick hook-ups or flirting, consider these Tinder bio ideas for guys that could capture your attributes, interests and beliefs.
A laid-back guy who talks too much and likes sports.
Rebellious Aquarius who likes bending the spines of paperbacks.
Looking for someone to binge crime documentaries with.
Unpopular opinion, my opinion: Pineapple belongs on pizza.
Would you rather never be able to eat potatoes or only ever be able to eat potatoes?
Caffeine-dependent life form.
I eat steak well done with ketchup.
Master of random penguin facts. What's your specialty?
Swipe left if you're afraid to toot before me after the 3rd date.
Liberal thinker, conservative doer, moderate fun.
I'm at that age where I get why people commit fraud.
Use only your pictures while listing down your favourite activities or hobbies, depending on what you like doing. Instead of trying to impress the ladies with flashy things like expensive cars and a lavish lifestyle, be yourself.
If you let your personality show, you will capture potential matches; thus, don't be afraid to be different and authentically you. Your profile should express yourself and all your loveable attributes and quirks.
Best Tinder bios for men that every guy can use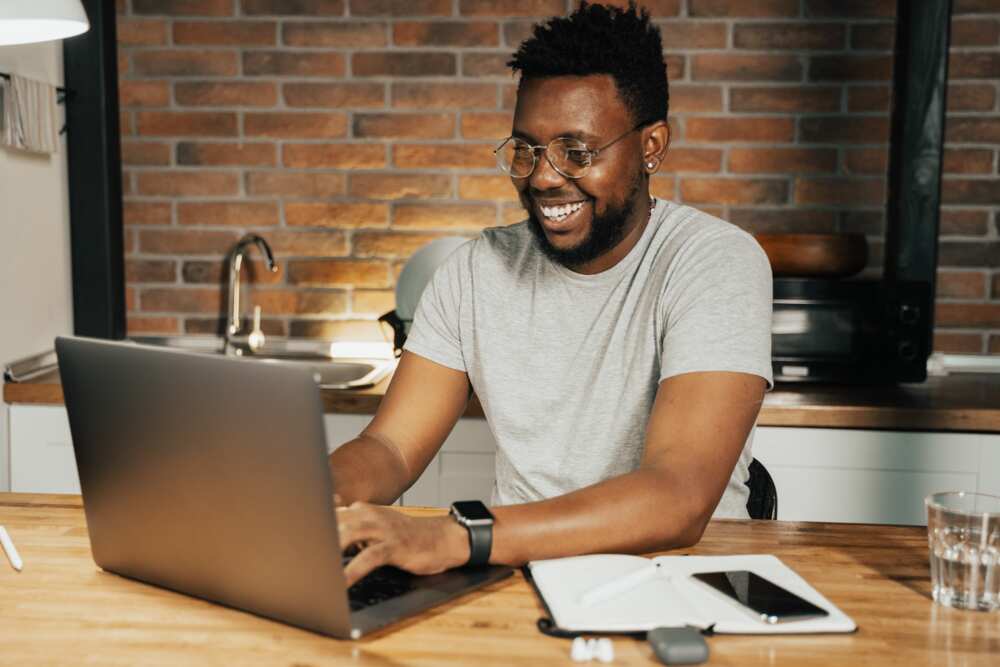 A good bio should always be short, simple, catchy and straight to the point. The best male Tinder bio is honest without revealing too much unnecessary information. Further, don't seem like you're trying too hard to get matches. Any guy can use these ideas to spice up their description.
I have a black belt for leaving my phone on my car just before I drive off.
I bet you can't beat me at a staring contest.
Unusually skilled at binging Netflix.
I cannot wait to match, message briefly, and never talk again!
I microwave a mean mac and cheese.
I love the variety in all the photos here. It's like flipping through a Dr Seuss book: One dead fish, two dead fish, red dead fish, blue dead fish.
Somebody once said love happens when you least expect it and believe me; my expectations are extremely low right now.
I don't care how tall you are because everyone is the same height in bed.
I had to try Tinder because yelling "I love you" to strangers out of my window is not working.
Threesome? I'll pass. I'd have dinner with my parents if I intended to disappoint two people at once.
Nobody wants to use someone else's toothbrush, but they will eat a stranger's bottom after a night out.
We'll get along if the little spoon is your favourite position.
I'm hitting the eject button if I catch you not signalling while driving.
Don't hate me if I read every plaque in a museum.
Every time someone likes my post, I read it again.
My friends say I am cuter in real life, but my mom says I'm always a cute boy.
Never again will I swat a bee while driving down the freeway.
I have listened to the same 100 songs for the last 10 years.
The thing I hate most in the world is calories.
Best Tinder bios for guys looking for relationships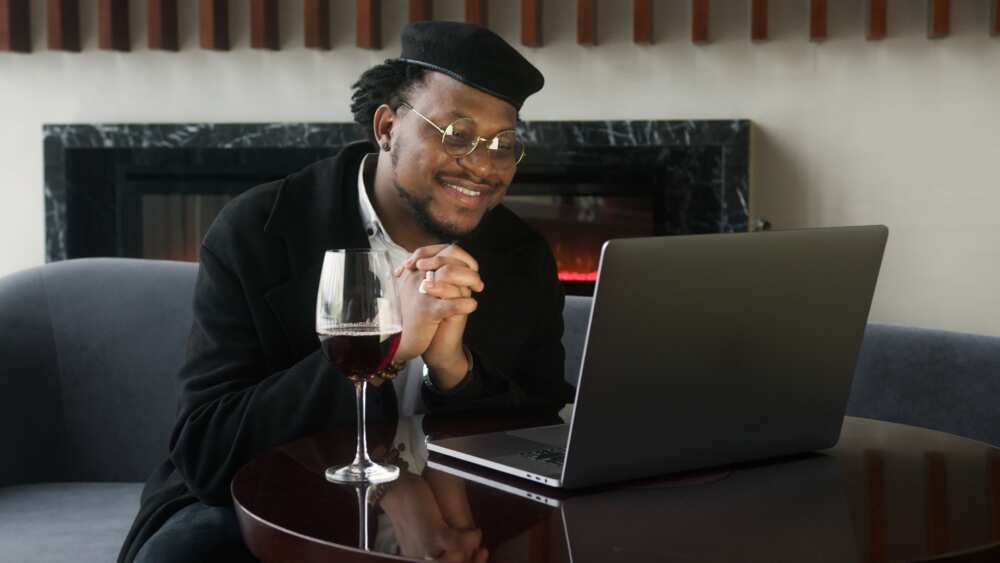 Some individuals are out to find meaningful relationships in their lives and this requires a different approach when creating your Tinder bio. It's not everyone's agenda to get a quick hook-up. One trick is to use the lyrics from sentimental songs in your profile. These Tinder bio examples for guys show you as more of a relationship prospect than a short-term conquest.
Let's do something radical: turn on Netflix and watch the movie.
Steal my sweater and put your cold feet on me already.
If you're kind, cool and honest, I'll try to hold your hand.
Relationship goal: us doing the lift from Dirty Dancing.
One of the worst things in relationships is a right person, wrong time situation. Let's try get it right this time.
If you had to listen to every single song while listening to an album, which album would you choose?
I'm looking for someone to dance around with me in the refrigerator light, sing in the car, and get lost upstate. Yes, this is all from a Taylor Swift song.
I'm ready to fall madly in love, break up, and then dramatically reunite decades later. Bennifer who?
I swear this is not a spam account and I hope yours isn't either.
Which song would you choose if you could listen to only one song forever?
I may not be the best cook or even decent, but I know how to whip up a fantastic order with Uber Eats. Satisfaction guaranteed.
I am now taking applications for a girlfriend. She must be certified in telling me I'm worth it and cuddling. Swipe right to inquire within.
The opinion I would get stoned for is that Disney is overrated. What's yours?
Do you like my sweater? It's made of boyfriend material.
These Tinder bios for guys can help you spice up your profile on the dating app. It is your first virtual conversation with a potential match, and it is important to make a great impression to score a date.
READ ALSO: How to start a convo on Tinder: Tips, ideas, conversation starters
Legit.ng recently published an article on how to start a convo on Tinder. Tinder is one of the most popular dating apps globally. Although it has a reputation as a hook-up site, many people have met their long-term partners on the site.
Once you have swiped right and the attraction is mutual, what next? It can be hard to transition from swiping right to an actual conversation and, hopefully, a date.
Source: Legit.ng