How to see dislikes on YouTube via browser or mobile app
YouTube is an online video-sharing platform with millions of users worldwide. Around 30,000 minutes of content is uploaded every hour. Viewers can engage with the content by liking or disliking it. Users cannot publicly view the dislike count, although it is possible. Discover how to see dislikes on YouTube.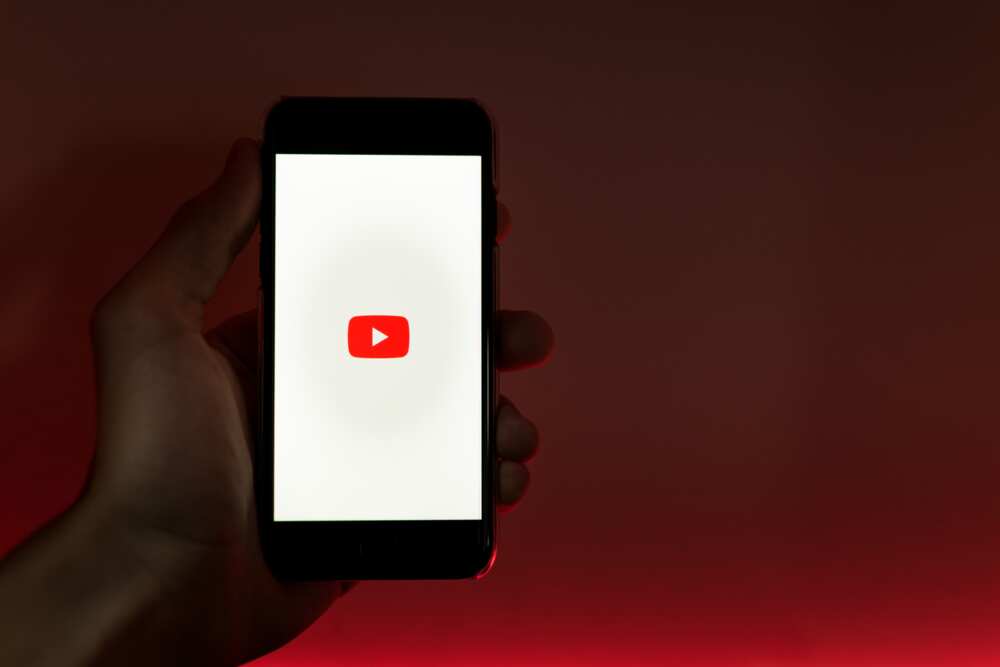 With a content library of over 800 million videos, viewers are engaged by liking or disking videos. YouTube, however, removed the public dislike count in November 2021, meaning you can't see how many dislikes a video has. This poses a problem for both content creators and viewers. However, with technology nothing is impossible. You can still follow a few simple steps on a video to see the number of dislikes.
Why can't I see dislikes on YouTube?
YouTube has various ways of judging a video's performance. The parameters include comments, likes/dislikes, and retention rate. These parameters are a good indicator of the general opinion of the viewers regarding a particular video. This ratio is derived from the number of times users hit the button on a video.
Currently, only the public like count is visible. Here are a few reasons why YouTube is not showing dislikes:
According to the video sharing platform, seeing these numbers in public could lead to hate of content creators. A user may decide to intentionally rate videos badly based on what other people have rated it.
It is a way of protecting upcoming YouTube creators against discrimination.
Hiding these numbers is a way to discourage negativity and encourage positive feedback on the platform.
How to see dislikes on YouTube via website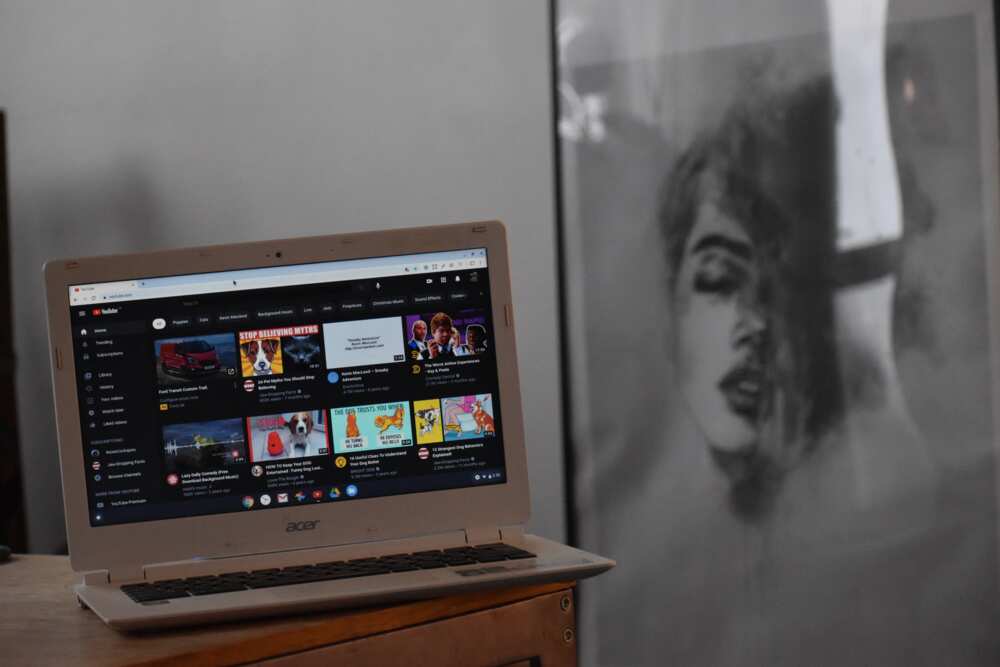 Although the video sharing platform removed the dislike feature, creators still have easy access to these numbers. Various experts have come up with third party tools to help viewers see these numbers on YouTube. There are two ways to check the numbers on YouTube as a content creator and as a viewer.
How to see your disliked videos on YouTube as a content creator
As a content creator, there is a step-by-step process on how to see the thumbs down on the video sharing platform.
Go to "YouTube Studio."
Click on the "Content" tab in Studio.
On the right hand, you will see the like/dislike ratio on each of your videos.
Hover over that number, and you can see the number of thumbs down and likes.
How to view dislikes on YouTube as a viewer
You can still view thumbs down on YouTube if you are not a content creator. You, however, need to install the Return YouTube Dislike plugin. This feature is for most browsers such as Google Firefox, Chrome, Opera and Brave. For those whose browsers are not supported, there is a user script.
Return YouTube Dislike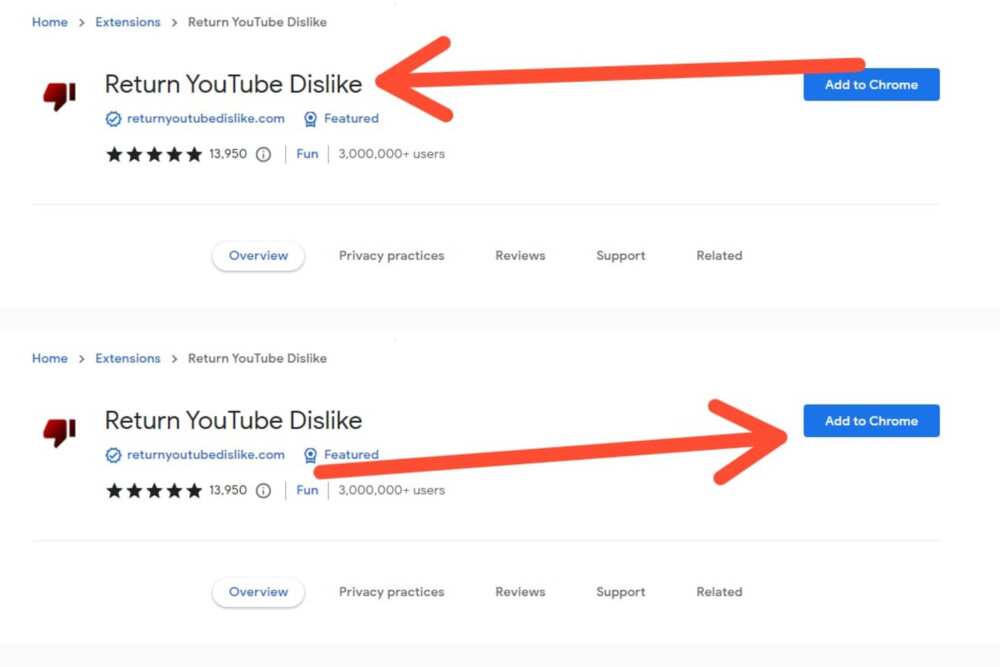 This feature is based on a freely accessible API and uses a combination of data to estimate YouTube dislikes. On the one hand, the plugin uses data that was there before YouTube's dislike was removed. Conversely, the plugin can analyse viewer behaviour by registering the numbers of over 3 million currently using it.
On top of this, Return YouTube Dislike will start letting creators share their data on the feature to ensure transparency. The plugin has been rated high for providing relatively accurate data. On the Chrome Web Store, it has been given a five-star rating by more than 13K reviews.
Here is an easy process to install the Return YouTube Dislike on Chrome: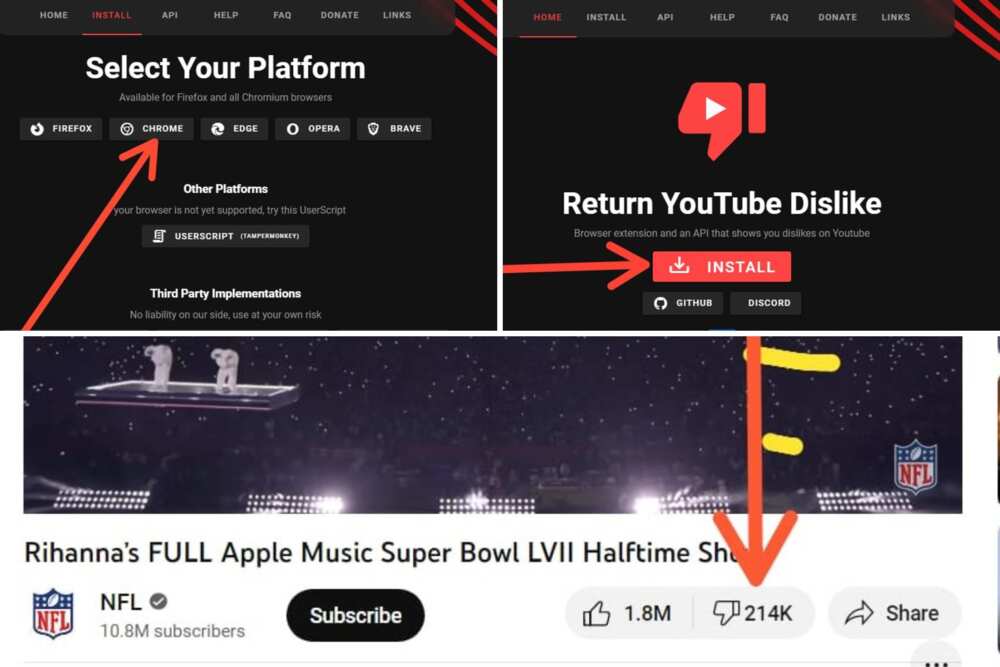 Go to Return YouTube Dislike's Chrome Web Store page.
Click "Add to Chrome" and then Add extension.
Allow when asked to give the app permission to collect website data (the developers' extensive Security FAQ on their GitHub page explains how this data will be used).
If you do not want to send this data, you can disable it as follows:
Click on the extensions button shown by a jigsaw puzzle piece.
Choose the Return YouTube Dislike extension.
Tap the Settings icon.
Toggle the Disable like/dislike submission option.
After you finish installing the extension, you'll be able to see dislikes again.
Here you can even be able to customize how the button looks.
How to see dislikes on YouTube via mobile app
For mobile phone users, there is an alternative YouTube app called NewPipe to view YouTube dislikes from a mobile phone. NewPipe is a free YouTube client for Android with many features.
People behind the Return YouTube Dislike extension have developed their version of NewPipe to count the numbers. The NewPipe works just like the browser extension. Here are the simple steps to install the app and view the number of YouTube thumbs down on an Android mobile.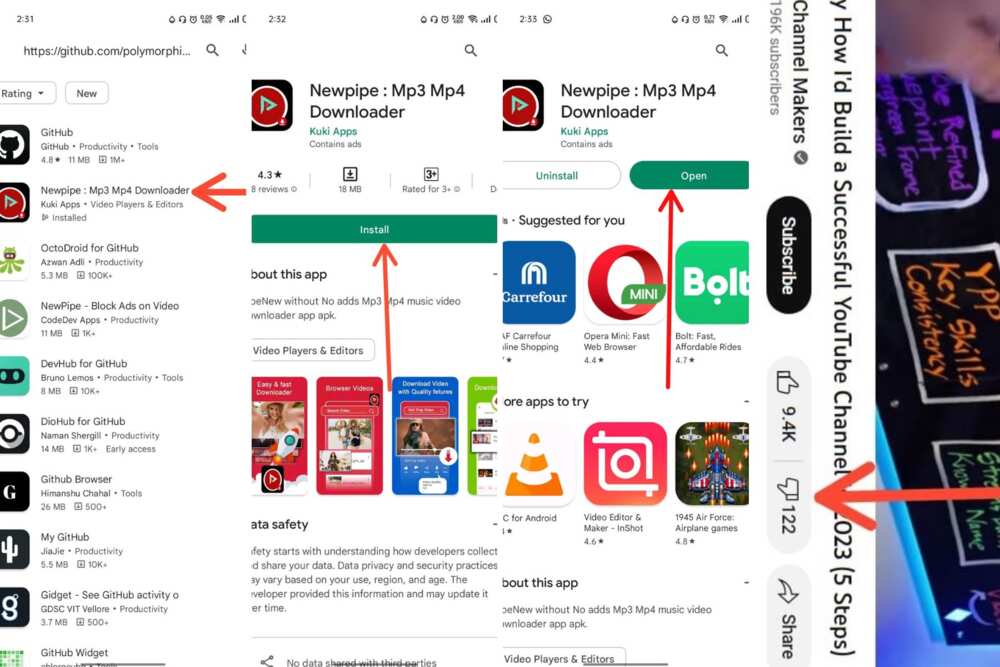 Navigate to GitHub.
Scroll down and open the Get it on the IzzyOnDroid banner.
Hit Download to start the download process.
Once it's downloaded, click install.
Navigate to the top left hamburger menu.
Choose Settings.
Navigate to Extras.
The Show Dislike Count toggle is off, so switch it on.
You can now be able to view the dislike under each video.
Why are dislikes important?
Dislikes are not bad, as most people assume. They are an essential metric for both content creators and viewers. Here are reasons why they are important:
They give the content creator an insight into how a particular video is rated and how many people are unhappy with it.
The feedback offers you a chance to improve.
For a viewer, they will give you an insight into whether a particular video will be helpful to you or not. It saves you time as you will know whether you will enjoy it or not.
YouTube is one of the most used online video platforms in the world. Both content creators and viewers have been interacting on the platform by either liking or disliking videos. This is an essential feature as it was used to gauge whether the video was helpful or not. Although currently, the dislike numbers cannot be viewed, the above simple steps will show you how to see dislikes on YouTube.
READ ALSO: How to change language on Amazon: app and website settings
Legit.ng recently published an article on changing language on Amazon. Amazon is among the largest online shopping platforms in the world. You can buy anything regardless of your location at any time of day. Since different countries have their language, it is essential to translate it Amazon to your dialect. The steps on how to change language on Amazon are pretty straightforward.
Amazon is a global online platform where buyers from every corner can purchase goods they like. The platform is tailored to meet the needs of these different users, as one can translate it into any language. This guide will help you change the language on the platform.
Source: Legit.ng