Learn how to check UBA account balance from your mobile phone
Mobile banking is an increasingly popular way for individuals to manage their finances. It has made banking more convenient and accessible, as many people now have access to mobile phones. With mobile banking, users can check their account balance, transfer funds, and make payments, all from the convenience of their mobile phones. For this reason, United Bank For Africa (UBA) has taken the challenge to offer its customers various mobile banking solutions. Learn how to check UBA account balance from your mobile phone.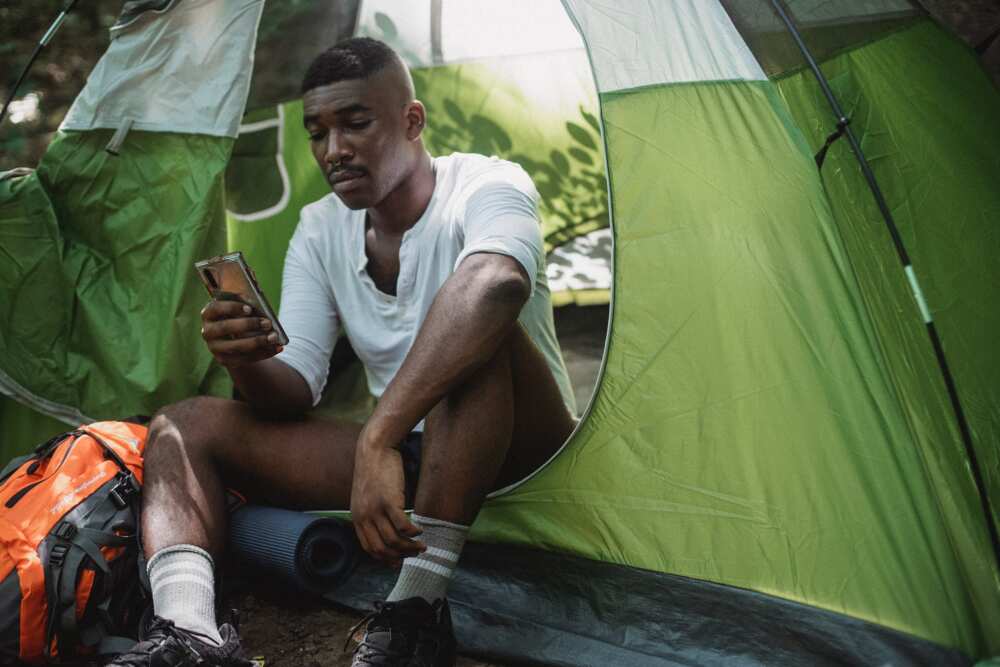 Mobile phone banking can be an excellent way for individuals to keep track of their finances and stay within budget. Currently, UBA provides various services through its mobile banking platform. This move has made UBA customers' banking experience even more convenient.
How to check UBA account balance
There are several ways of how to check account balance on UBA using a mobile phone. These methods constitute the following:
UBA mobile banking app
Internet banking
UBA USSD code for account balance
USSD (Unstructured Supplementary Service Data) codes are a simple and quick way to access various services offered by your service provider. An internet connection is not necessary when using USSD codes. And interestingly, they typically take less than a minute to complete.
Code to check UBA account balance
UBA account balance code is *919*00#. Before using the code, you must register your mobile phone number with UBA bank. The following guide will assist you to activating the service.
Dial *919# on your mobile phone using the number linked to your UBA bank account.
You will receive an SMS pop-up from UBA bank welcoming you to their services.
From the options displayed in the message, pick option 1 to sign-up for USSD banking.
More options will pop up on the screen. Pick option 2, "prepaid with PIN", if you're a UBA prepaid subscriber.
Alternatively, pick option 1, "Account with PIN", if you're not a UBA prepaid subscriber.
Next, key in your 10-digit UBA account number in the provided space.
Key in your UBA debit card's last four digits.
Before activating, you can provide a referral ID if you have one.
The final activation stage is to enter your 4-digit transfer PIN.
Confirm the PIN by keying it once again as provided, and that's all. You can enjoy UBA USSD banking services.
How to check balance on UBA using the USSD code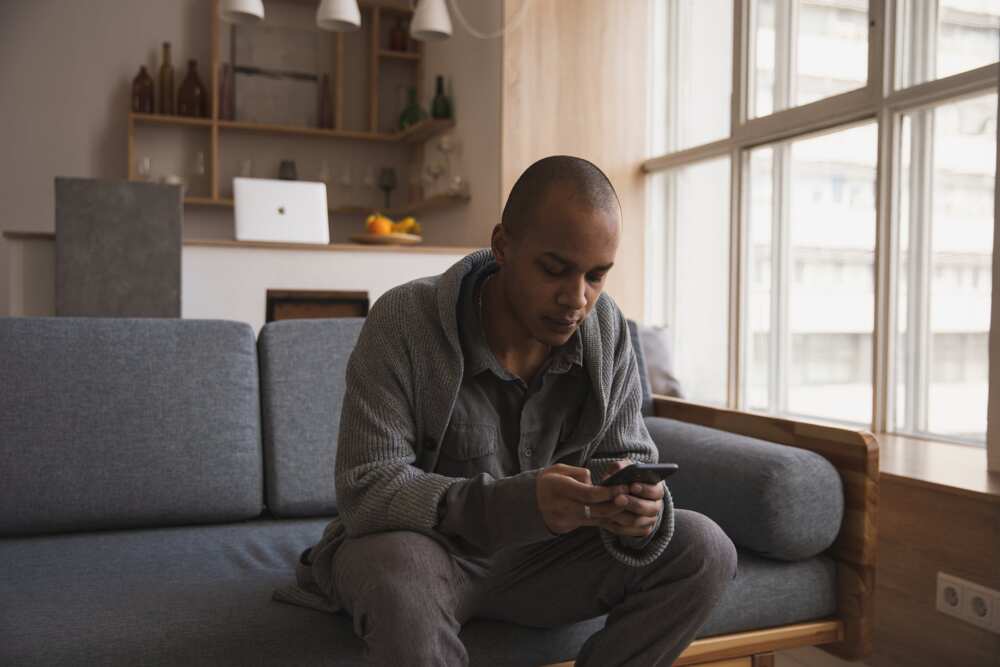 Now that your UBA USSD banking service is active, the steps below will guide you on how to check your balance using the code.
Open your phone dialler on your mobile phone.
From the number you have linked to your UBA bank account, dial *919*00#.
Next, authorize the process by keying in your four-digit transfer PIN that you used while activating.
You will receive a pop-up message displaying your UBA bank account balance. Alternatively, you will receive a text message indicating your account balance.
UBA account balance check using a mobile app
The UBA mobile app service enables you to carry out your account transactions from anywhere so long as you have an internet connection. Here is the easy process of using the app to check your account balance.
Download and install the UBA Bank Mobile App from Apple or Google Play store.
If you have never used the app before, you must register it by providing some personal information. All you do is follow the prompts on the app to register.
Once fully registered, log in using the required credentials.
After successfully logging in, you will see your account balance displayed on the dashboard.
How to check the balance using UBA internet banking
You must have a strong internet connection and a compatible smartphone to use UBA internet banking. However, checking your balance is simple.
Visit the UBA website.
At the top left corner of the page, find the "UBA Internet Banking" tab and tap on it.
The tab will display two options, "Personal" and "Business", to choose from.
Choose your appropriate option and tap on it.
That will take you to the UBA internet banking platform to enter your login details.
Once you have successfully keyed in the login credentials, tap on the login tab.
After logging in, find the "Check Account Balance" tab on the portal and click on it. You will see your account balance.
How can I check my UBA account balance without an app?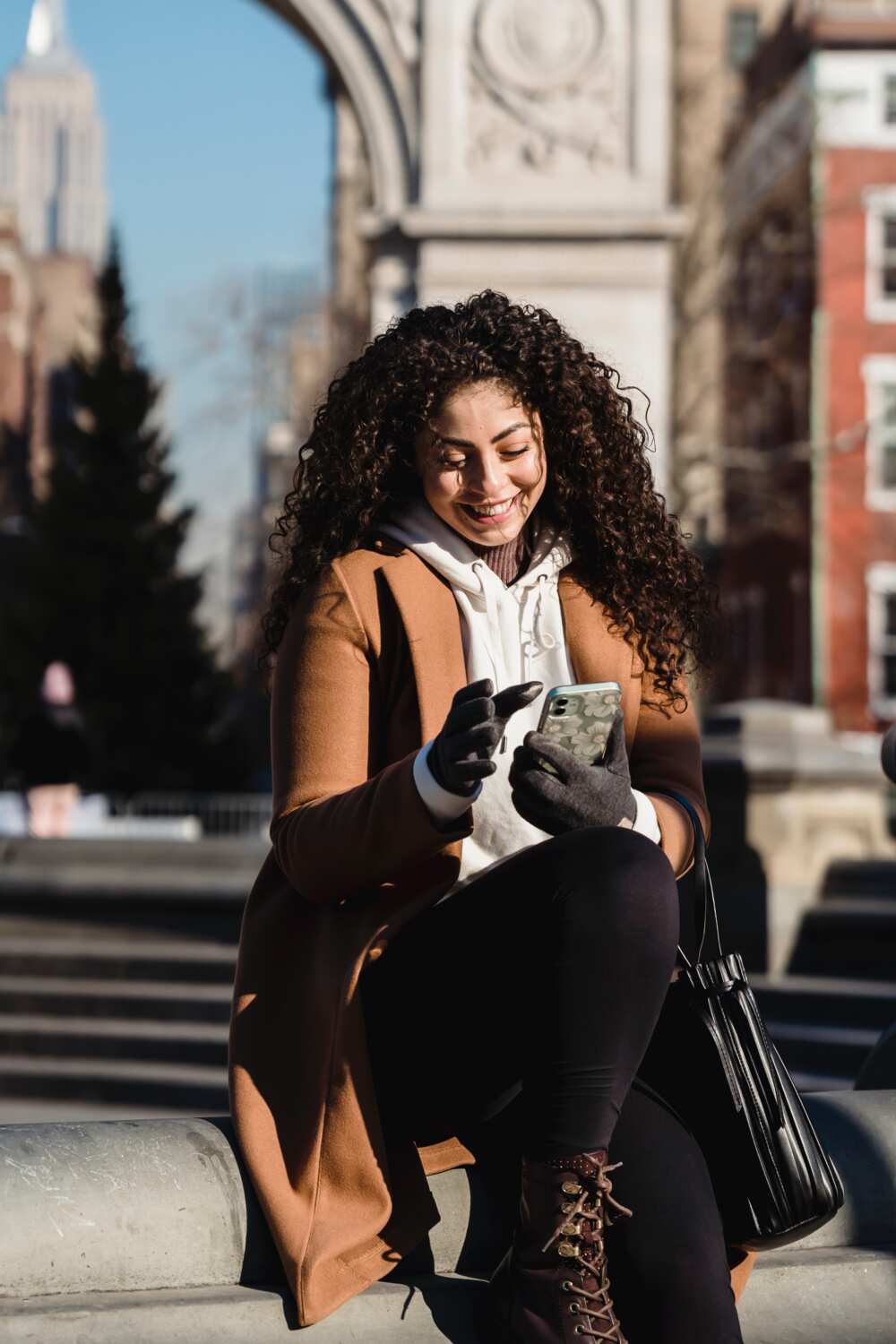 You can use a USSD code or internet baking service to check your UBA account balance. You can check your balance by dialling USSD code *919*00# on any connected mobile phone. Alternatively, register to use the internet banking service to check your balance online.
How can I check my balance without online banking?
You can check your balance without online banking by telephone or by speaking to a bank representative. UBA bank also offers an automated system that will give you your balance information without speaking with a customer service representative. You can also access your balance information at an ATM.
How can I check my balance quickly?
This will depend on your account type. You can view your balance from the "Accounts" section of the UBA mobile app or the internet banking portal if you have an online banking account. You may also call UBA customer service for guidance.
The process on how to check UBA account balance is easy, convenient, and secure, and you can easily keep track of your financial details. To ensure your account is always safe, take precautions and practice good cyber security habits when using mobile phones to access UBA accounts. If ever in doubt, contact your bank's customer service to get the assistance you need.
READ ALSO: MTN cheapest data plans: tariffs, bundles, migration codes
Legit.ng recently published an article outlining MTN's most affordable data plans. With over 67 million customers, MTN is one of Nigeria's largest telecommunications operators. Given the current economic climate, many consumers are constantly looking for ways to save money.
MTN has made it simple for its customers to obtain low-cost data plans that allow them to easily access the internet. What is the best MTN data tariff plan, and what are its advantages? Find out more here.
Source: Legit.ng