Billy Bob Thornton's spouse timeline: how many wives has he had?
Billy Bob Thornton is a Hollywood actor who has been in the film industry for decades. He is also a singer, songwriter and film director. He is famous for his award-winning movies, such as Sling Blade, Bad Santa, One False Move, and Armageddon. Billy's personal life has been turbulent, as he has been linked to different women. Who is Billy Bob Thornton's spouse?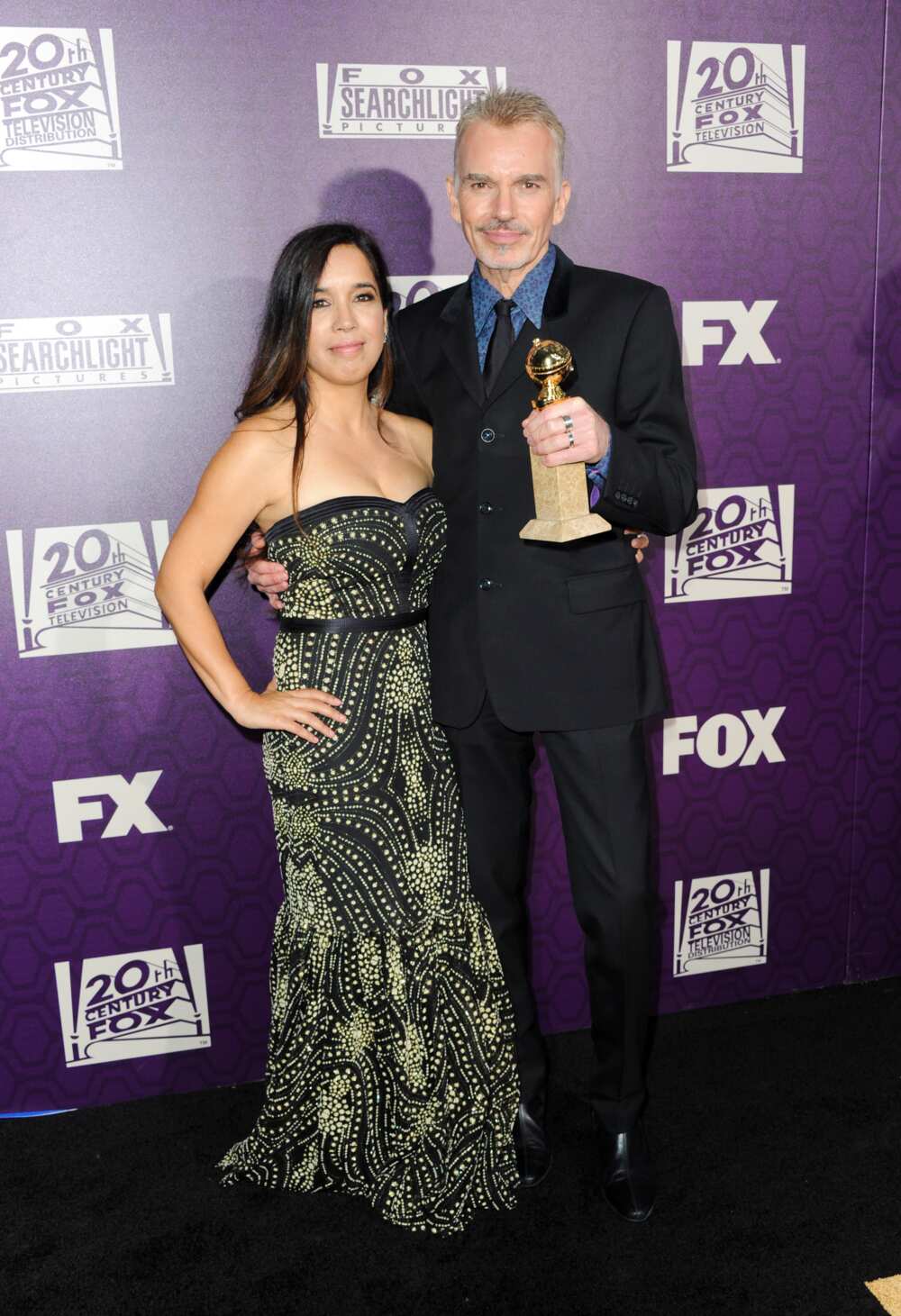 Billy Bob Thornton has had a great career since he made his debut in 1974. The actor has made headlines due to his affairs with numerous women. He went on to marry some of them, but they did not have a happily ever after. Although he doesn't hold a lot of interviews due to the nature of his work, his sweethearts range from high to low profile. Many of his fans have been wondering if Billy Bob Thornton married.
Who is Billy Bob Thornton's wife?
Connie Angland is Billy Bob Thornton's new wife. Angland is an American actress, special effects makeup artist, puppeteer and philanthropist. She is known for films such as Planet of the Apes, Men in Black and Men in Black II.
Connie was born Constance I Angland on 22 October 1964 in Northern California. She is the adopted daughter of Oscar-winning film directors Walter Murch and Aggie Murch.
Connie and Billy have known each other for a long time. The two met in 2002 in the set of Bad Santa. He was still married to Angelina Jolie then. Billy was the lead star in the film, while Connie was a crew member. Their daughter Bella Thornton was born on 24 September 2004 in California.
At first, the talented actor wasn't ready to tie the knot with Connie because of his past marriage experiences. However, he had a change of heart as the two tied the knot in October 2014 after being together for over a decade. They had a private wedding ceremony at their home in Los Angeles, which only close friends and family attended.
Billy was once accused of cheating on his wife, Connie, with Amber Heard, Jonny Depp's then-wife. The rumours of the alleged romance started when Billy and Amber worked together on the film Landon Fields in 2015. When asked bout the affair, the actor denied the rumours.
Billy Bob Thornton's spouse timeline
Before marrying his sixth wife, Billy Bob was married and divorced five times. Here is his former spouse's timeline:
Melissa Lee Gatlin (1978-1980)
Billy's history started at the very beginning when he married his first wife, Melissa Lee Gatlin. The two tied the knot in 1978 and divorced after only two years. Despite their short-lived marriage, they got a daughter named Amanda Thornton on 30 June 1979. Melissa accused him of cheating and also claimed they were incompatible.
Toni Lawrence (1986-1988)
Billy Thornton married Toni Lawrence in 1986. Toni is an American actress who starred in movies like McCloud, Pigs and Quincy M.E. The two separated after being together for only one year, and they finally divorced in 1988. The reason for their divorce remains unknown.
Cynda Williams (1990- 1992)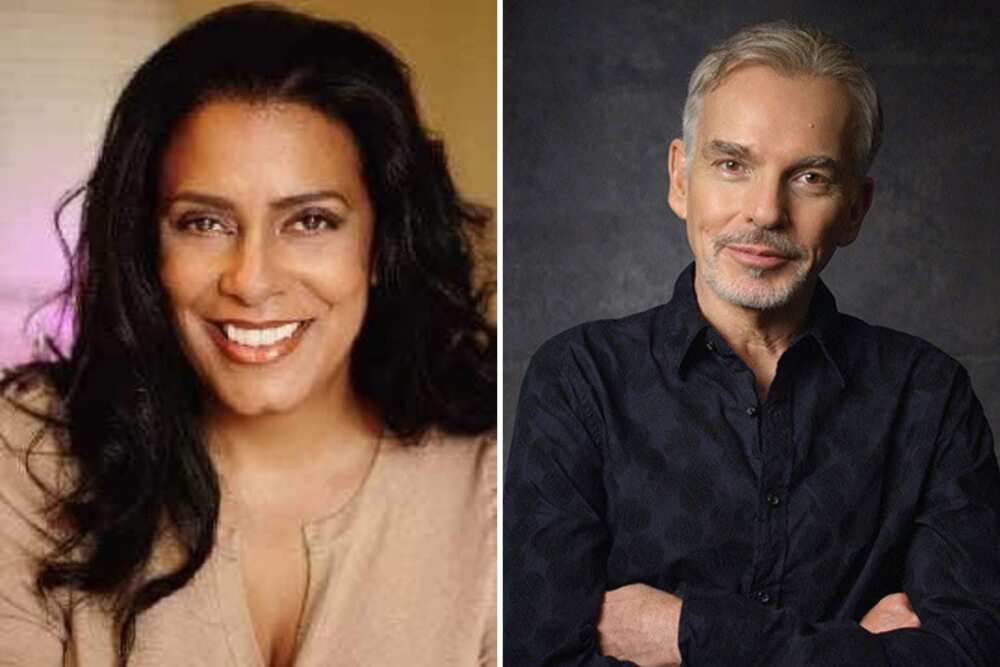 Billy Thornton and Cynda Williams met and married in 1990, two years after his divorce from Toni Lawrence. Cynda is an American actress, singer and author from Chicago, Illinois. Thornton cast Williams in his 1992 film One False Move, where she played Lila Fantasia. Unfortunately, their two-year marriage ended the same year.
Pietra Dawn Cherniak (1993- 1997)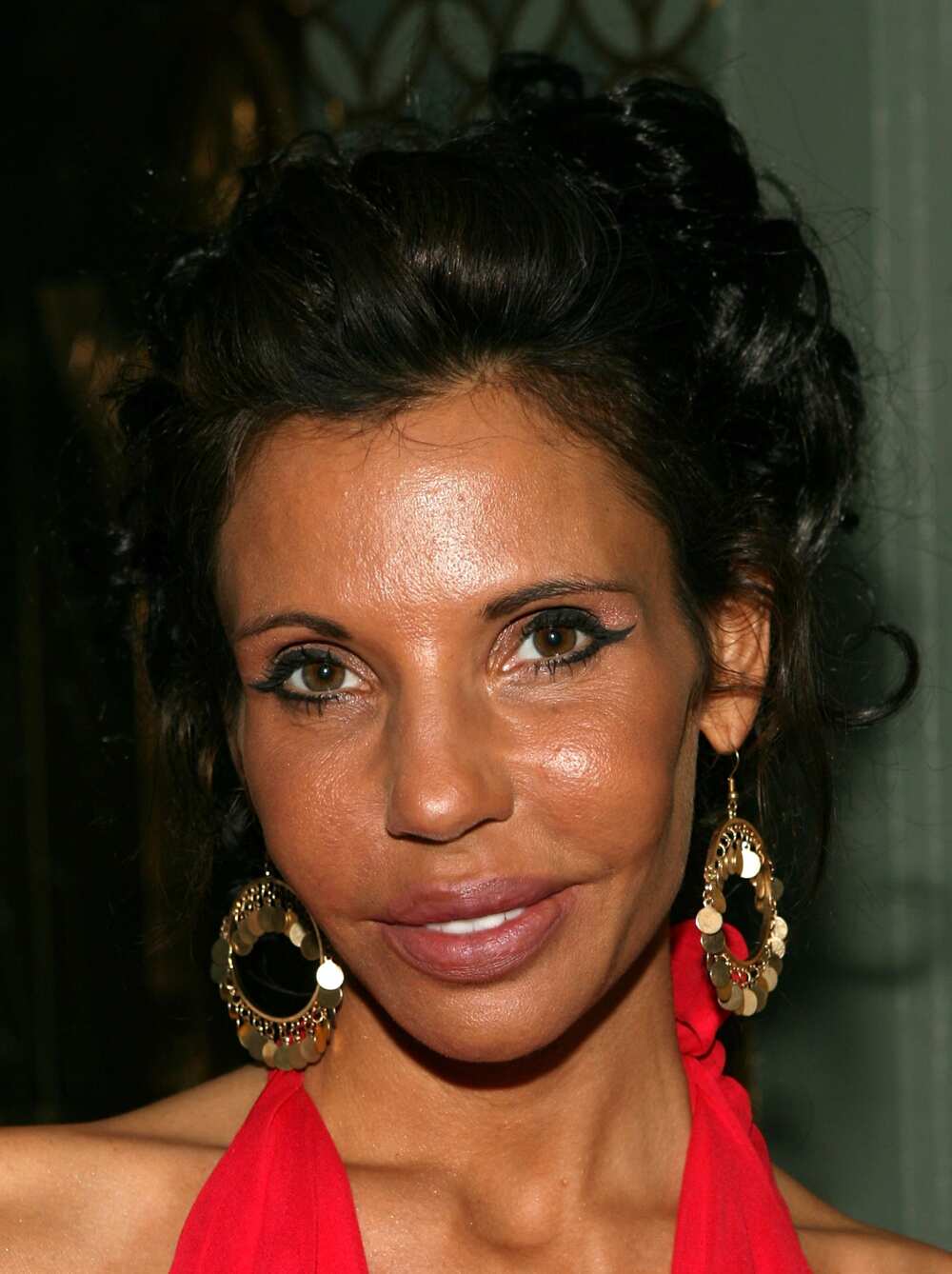 After his failed marriage with Cynda Williams, Thornton married Pietra Dawn. Pietra is a Russian American Playboy model and actress. The couple had two boys named William and Harry James Thornton. As fate would have it, the marriage fell apart, and the two divorced in 1997. The model accused Billy of abuse where; she said sometimes it happened in front of their kids.
Angelina Jolie (2000-2002)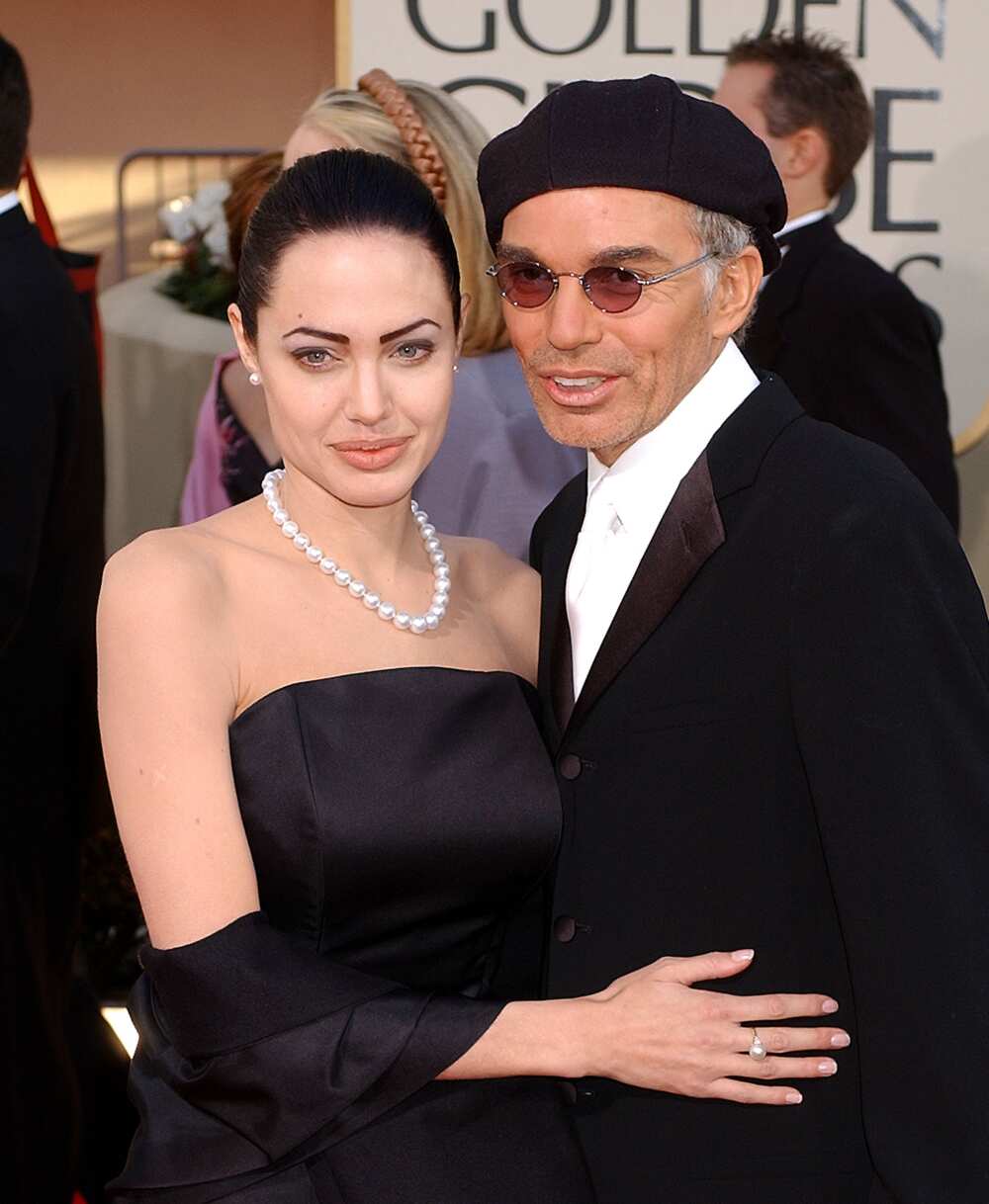 Before marrying Angelina Jolie, Thornton was engaged to actress Laura Dem and even shared a home. According to Laura, Bob started dating Jolie when she went out of town to work on a movie. He, however, ended up marrying Jolie in the year 2000.
Angelina Jolie is an award-winning actress, filmmaker, and humanitarian. She has won numerous accolades, including an Academy Award and three Golden Globe Awards. The actress has also been named the highest-paid actress in Hollywood multiple times.
Jolie made her acting debut as a child alongside her father, Jon Voight, in the film Lookin' to Get Out in 1982. She has since then featured in other films, including Girl, Interrupted, Mr & Mrs Smith, Salt, Changeling and Maleficent. As a humanitarian, she was a Special Envoy for the UNHCR, a position she held until 2022.
Thornton and Jolie met in 1999 on the set of Pushing Tin. The two played husband and wife in the comedy film. Their relationship caught the media's attention, and their 20-year age gap was the talk of the town. It's hard not to be fascinated by their love story. From their PDA to having necklaces with vials of each other's blood, their love story was fascinating.
During their short-lived marriage, the couple allegedly adopted a Cambodian child in March 2002. However, when they finally separated in June of the same year, it was revealed that Jolie had adopted the child as a single parent. Allegedly, Billy did not want to be a father at that time. When asked why they parted ways, Billy said they had different lifestyles.
Who was Billy Bob Thornton married to?
Billy has been married to Angelina Jolie, Pietra Dawn, Cynda Williams, Toni Lawrence and Melissa Lee Gatlin. He is currently married to Connie Angland.
Was Billy Bob Thornton married to Julia Roberts?
No, Thornton has never married Julia Roberts. The renowned actress is married to cinematographer Daniel Moder.
How many times has Billy Bob Thornton been married?
The famous actor has been married six times. He married and divorced five women before settling with his current wife, Connie Angland. He has four children from his six marriages.
Billy Bob Thornton has had a phenomenal career in Hollywood, but his personal life has been a rollercoaster. The award-winning actor has had many women in his life saying, 'I do' to six of them. However, five of these marriages were short-lived and ended up in divorce. Billy Bob Thornton's spouse, Connie Angland, seems to have been his lucky charm as the two seem compatible.
READ ALSO: Does Kevin McGarry have a wife? A look at the actor's personal life
Legit.ng published an article about Kevin McGarry. Kevin is a famous Canadian actor, director, producer, model, and TV personality. He was born on 19 March 1985 to Kathy and Mike McGarry in Kincardine, Ontario, Canada. He made his acting debut in 2006 when he played Timothy Hudson in the TV series Open Heart.
One of the most asked questions on the internet has been, about his marital life. Is he married? The talented actor has been linked to several women in the entertainment world. Discover more about his love life in the post.
Source: Legit.ng