Actor Pernell Roberts bio: Bonanza, net worth, spouse, son, the cause of death
Not many actors in Hollywood can boast of what Pernell Roberts achieved during his time in the industry. The heavily principled man was known for his open distaste for segregation, sexism, and racism. This saw him lock horns with scriptwriters and producers in the industry. In addition, his many appearances in TV shows and films made him famous among fans. Pernell Roberts Bonanza built himself a name following before he left the series — why did Pernell Roberts leave Bonanza? This is after what he considered to be misguided script writing and poor directing. Above all, he went on to appear in numerous other shows and to build his name as an all-time actor. Read on to learn more about the legendary actor.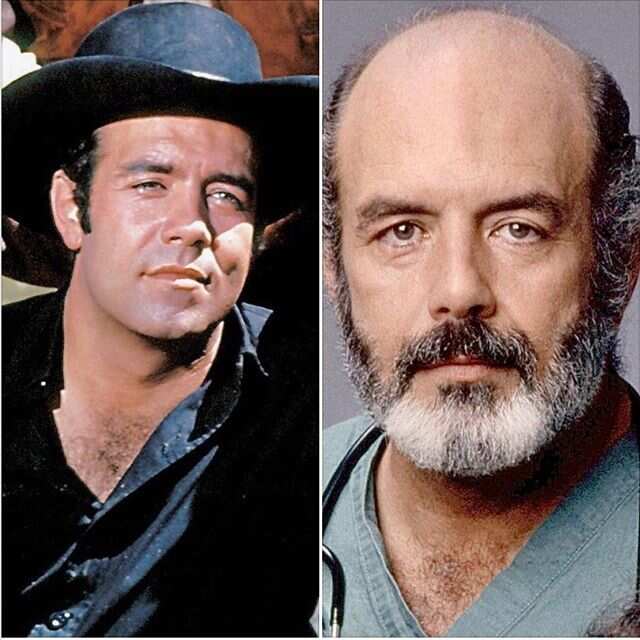 In this article, you will find the following topics:
Pernell Roberts bio (age)
Pernell Roberts net worth
Pernell Roberts' early life
Pernell acting career
Married to Eleanor Criswell
Past marriages
Pernell Roberts cause of death
Actor Pernell Roberts no doubt left a lasting impression through his career. The handsome athletically built actor performed in a number of classic plays on and Off-Broadway before he finally landed a role in the famous TV series Bonanza. The rugged actor kept most of his private life out of the public. In his career, the "Cartwright" had made many appearances both in movies and TV shows, making his career one of the most admired ones among Hollywood stars. His life was marvellous, to say the least. Well, So how much do we know about this Hollywood star. Let us check some facts about the Cartwright brother!
READ ALSO: Morgan Freeman net worth, age, height, religion, what happened to his hand?
Pernell Roberts bio (age)
The actor was born in 1928 in Waycross, Georgia and was the only child for Pernell Elven Roberts and Myrtle Roberts. His father was a Dr Pepper salesman who passed on in 1980 with his mother passing away four years later. At the time of his death, Pernell was 81 years old and was the only surviving character out of the four Cartwright brothers. As an actor, Pernell spent most of his time trying to win over his fans and learning how to perfect his on-screen skills.
Pernell Roberts net worth
At the time of his death, Pernell was estimated to be worth 10 million dollars. Pernell made his wealth from acting and appearing in TV shows. Besides his Hollywood acting career, the rugged actor was also involved in several TV series. Among the series where he featured include the Quincy M.E, Captains and the Kings, The Love Boat, Police Side, and Ironside. Perhaps the most remembered series he featured in is Trapper John, M.D. where he took the character of Dr John McIntyre. This particular series saw Roberts win a Primetime Emmy nomination in 1981. In his lifetime, Pernell appeared in more than 60 films and TV series, and he is considered one of the most successful actors of all times.
Pernell Roberts' early life
Reportedly, the American actor showed a passion for acting earlier in life and actively participated in school and church plays. He was also fond of playing sousaphone and percussion during his earlier school days though there is little information as to whether this passion continued in his adulthood. He attended the University of Maryland but unfortunately, he did not graduate. It is also said that before joining the university, he had attended Georgia Tech where he also did not graduate, but the details of this development remain sketchy to date. He, later on, went to enlist with the U.S. Marine Corps where he served from 1946 to 1948 before leaving to start his acting career.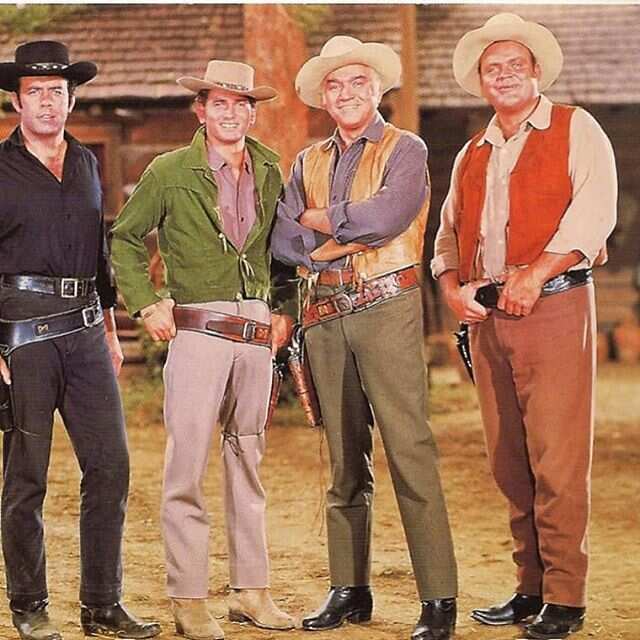 Pernell acting career
Roberts made his debut in the entertainment industry when he appeared in the stage play The Man Who Came to Dinner (1949). After this, he joined the Arena Stage Theater while doing odd jobs to support himself. Several years later, he would appear in the film Desire Under the Elms (1958), and his success in the film would lead him to another role in The Sheepman where he acted alongside Shirley MacLaine. Later in the 1960s, the actor had made appearances in several other productions including The Silent Gun, Ride Lonesome, and The Errand Boy.
READ ALSO: Tika Sumpter bio: age, height, net worth, fiance, baby
Perhaps one of his most significant career points was when he landed an acting role in the Bonanza a Western TV series which ran for over a decade. In the series, Roberts assumed the role of Adam Cartwright and acted alongside Lorne Greene (Ben Cartwright), Dan Blocker (Eric "Hoss" Cartwright), Guy Williams (Will Cartwright) and Michael Landon (Joseph "Little Joe" Cartwright) among others. Roberts has left the show years later after a disagreement with the producers and after the other three "Cartwright" brothers had passed on. He went on to feature in numerous other productions which helped build his name as a Hollywood actor.
Married to Eleanor Criswell
Eleanor Criswell, Pernell Roberts spouse, had been living with the actor before his death. Although information regarding how the two met remains vague, some reports indicate that they met when Eleanor husband, Thomas Hanna was visiting Roberts's home for some intellectual discussions. After the meeting, Thomas, Eleanor, and the actor maintained contact. When Thomas died in a tragic road accident, Eleanor continued to have a close relationship with the actor and would often play hostess for gatherings at Roberts's house. At some point, the two fell in love and decided to tie the knot in 1997. The two did not have a child together.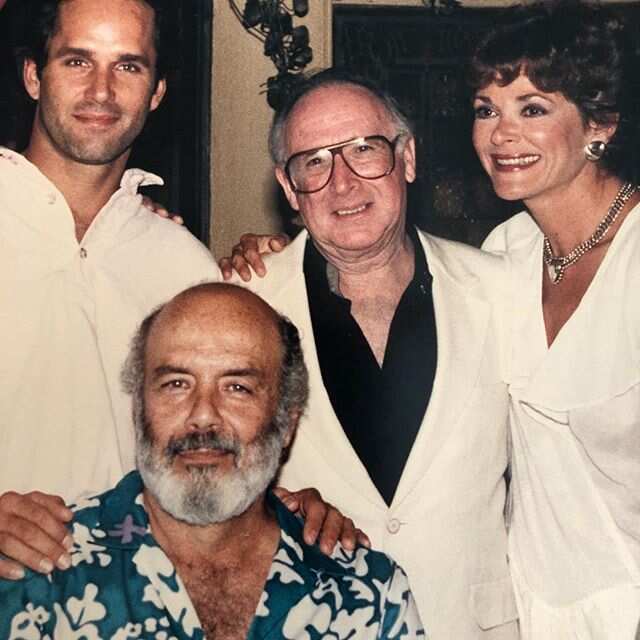 Past marriages
Before marrying Eleanor, Roberts was in three other marriages all of which had been dissolved. His first wife, Vera Mowry was a professor at Washington State University. The two got married in 1951 and had a son named Jonathan Christopher Roberts. Pernell Roberts son Chris Roberts, unfortunately, died from a fatal motorcycle accident in 1989. Apparently, this was his only child in all the four marriages. Before splitting up in 1959, Roberts and Mowry had been married for eight years. In 1962, Roberts got married to Judith Anna LeBrecque, but the couple divorced nine years later. He married his third wife, Kara Knack in 1972 and divorced her 24 years later in 1996.
Pernell Roberts cause of death
Is Pernell Roberts still alive? After retiring in the 1990s, the actor was diagnosed with pancreatic cancer in 2007 and died two years later in 2010 at the age of 81. An obituary in New York Times misstated act Pernell Roberts cause of death stating it as prostate cancer. His lawyer and longtime friend Richard Stone has since confirmed that the actor died of pancreatic cancer and not prostate cancer as reported.
At his age, the rugged actor who noted that he never regretted leaving the Bonanza outlived the whole Cartwright clan. Dan Blocker passed away in 1972, Lorne Greene — in 1987 while Michael Landon died in 1991. The actor was survived by his fourth wife Eleanor Criswell with who they had no child.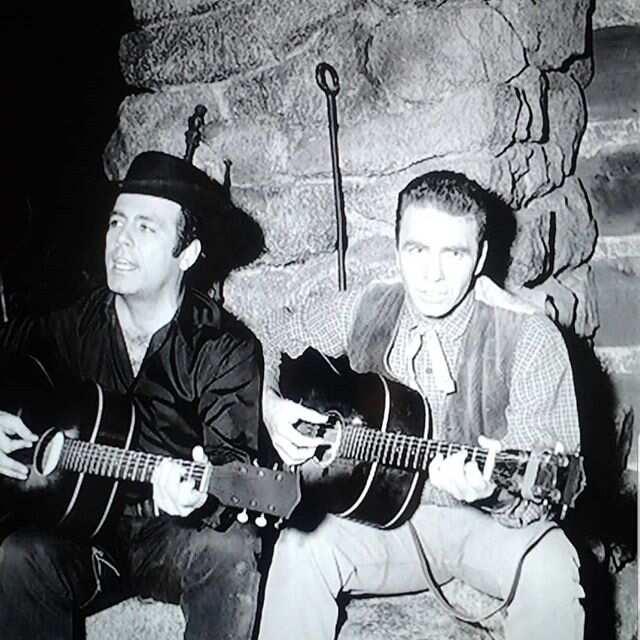 Pernell Roberts stands as one of the most successful actors in Hollywood, having made more than 60 appearances on film and TV shows. The natural born Georgia rebel was a man of principle and spent a considerable amount of time-fighting segregation, racism, and sexism. Why Pernell Roberts left Bonanza? He was continually at odds with scriptwriters for his concerns about equality. The American actor was good at keeping away from the public eye. He married four times and had a son with his first wife. The son, however, died in a motorcycle accident and Roberts did not sire any other child in his later marriages.
READ ALSO: Jack Black net worth, age, height, Jablinski games, wife and kids
Source: Legit.ng