100+ popular South African names for girls and boys
South Africa is a country with a rich and diverse cultural heritage. It has various ethnic groups, each with its unique naming culture. If you want to give your child a name from the South African community, here is a list of popular South African names you can use.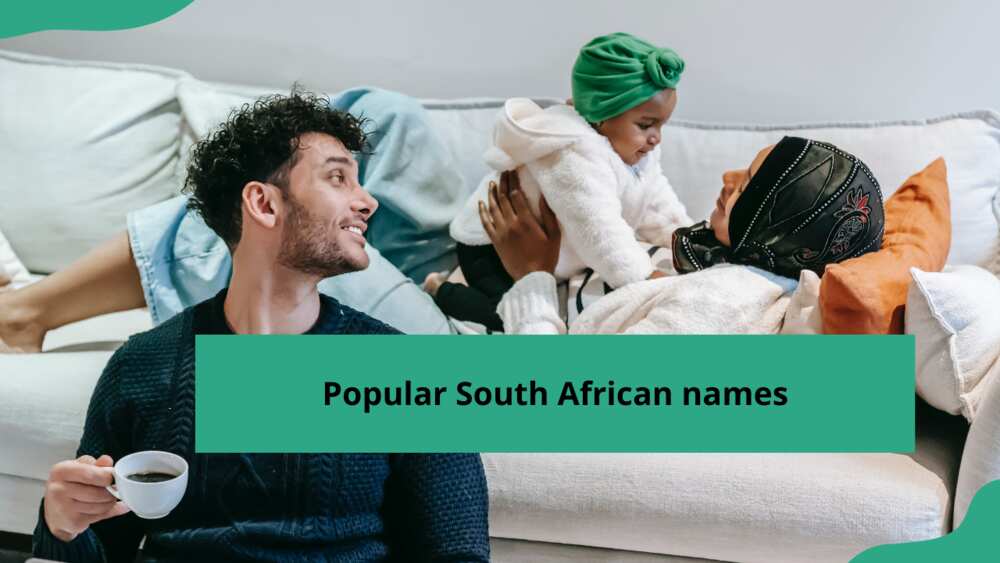 Naming is one of the best moments for any parent expecting a child. While there are numerous name options, most parents prefer the unique ones. In such cases, popular names in South Africa can be a great choice.
100+ popular South African names
Every parent wishes to find the ideal name for their child. Here is a list of names with meanings you can choose for your baby boy or girl.
Unique South African female names
If you are expecting or have welcomed a little girl into your family, here are fantastic female South African names and their meanings to consider.
Aba: Given to girls born on Thursday
Abebi: We asked and got her
Abina: Born on Tuesday
Ade: Princess
Adelheid: Nobility
Adiel: Animal Inspired
Adonis: Goddess of peace or love
Adowa: Noble
Adriaan: One who is from Adria
Agetha: Good woman
Aia: Eternal's mother
Aitan: A possessive woman
Ajani: She who always wins the struggle
Akpena: Thanks to God
Aletta: Truth
Andrietta: Strong and manly
Bonolo: Ease
Brunelda: Armor or protection
Busisiwe: Blessed
Cezanne: Big flower
Christien: Follower of Christ
Dikeledi: Tears
Duduzile: Consoled
Khethiwe: The one who is chosen
Kholwa: Believe
Lindiwe: Waited for
Londiwe: Protected
Mbalenhle: Beautiful flower
Nomasonto: Mother of Sundays
Nomathalente: Mother of talents
Noxolo: Peace
Ntombifuthi: A girl again
Palesa: Flower
Philisiwe: Healed
Samukelisiwe: We have received a gift
Sibongile: We are grateful
Sibusisiwe: We're blessed
Thabisa: To bring joy
Thulile: Quiet, peaceful
Xolisile: We are sorry
Zandile: They have multiplied
Zanele: Enough
Zibuyile: The dowry cows have come back
Short female names in South Africa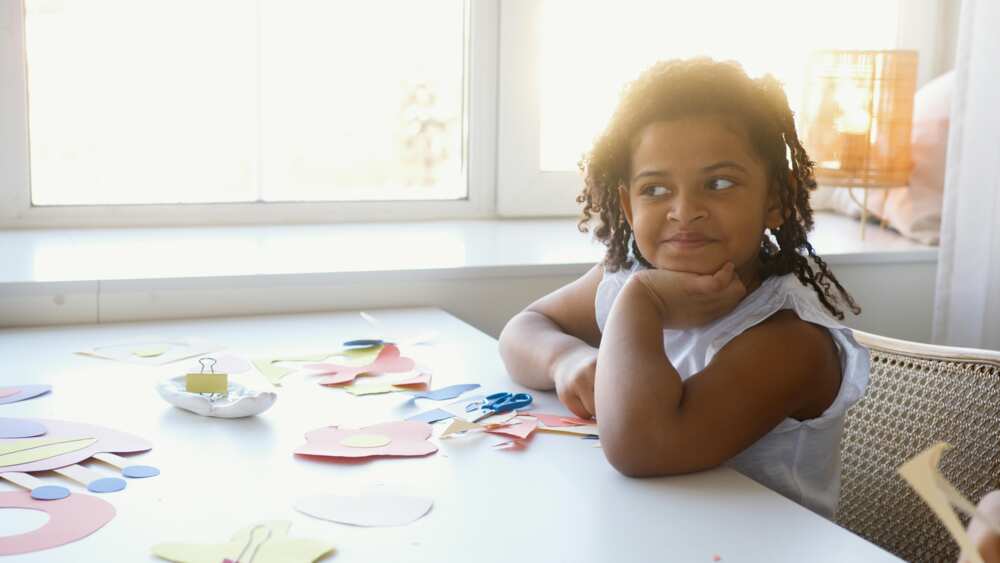 A short name is easy to pronounce and even remember. Check out this list of fantastic names for your little girl.
Alizea: Joyful
Amadi: Freeman
Amari: Possesses great strength
Amo: An Eagle
Amore: Love
Aneke: Grace
Anja: Grace
Arno: Eagle
Ava: Life
Ayize: Let it happen, or come
Azelle: Reserved
Aziza: Precious
Azizi: Precious one
Badru: Born on a full moon
Betje: Devoted to God
Bibi: Lady or grandmother
Elna: Beloved
Ike: God will laugh
Imka: Water
Kai: Goddess of the sea
Kaya: Restful place
Kian: The beautiful one
Kofi: Born on a Friday
Lerato: Love
Luan: Lion
Masego: Blessed one
Mieke: Water
Mpho: Gift, blessing
Nandi: Sweet
Oratile: Origin
Sifiso: Wish
Sipho: Gift
Tau: Means lion
Zola: Calm
Zonke: All
Cute South African male names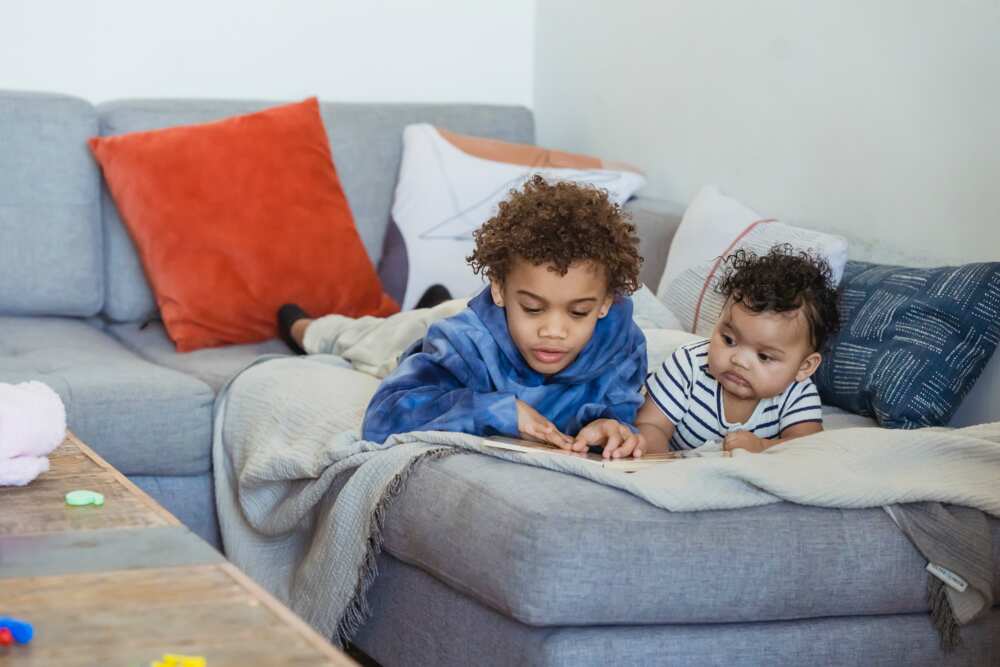 Check out this list of charming South African male names. Some are quite traditional, while others offer a modern twist.
Akhona: To build or to construct
Amahle: The ancestors are here
Bandile: The girls have increased in number
Enzokuhle: Do good or do the right thing
Gugulethu: One you are proud of
Kagiso: Peace
Kaikara: Goddess
Kaikura: Ground
Kamogelo: Acceptance
Kgosi: Chief or king
Lethabo: Happiness or joy
Liambe: To request or to ask for
Minenhle: Beautiful day
Naidoo: Alternative spelling of Naidu
Nandipha: Gift of God
Njabulo: Joy or happiness
Pretorious: From the Latin word "praetor"
Sbusiso: Blessings
Sibabalwe: The blessed one
Simphiwe: We have him as a gift
Sinegugu: We now have a precious treasure
Sinenhlanhla: We now have luck
Swanepoel: Swan's pool
Tau: Lion
Tebello: Expectation
Thabo: Joy or happiness
Thalente: Talent or a gift from God
Themba: Trust, hope, or faith
Thembeka: Trustworthy One
Van Niekerk: From the new church
Popular South African surnames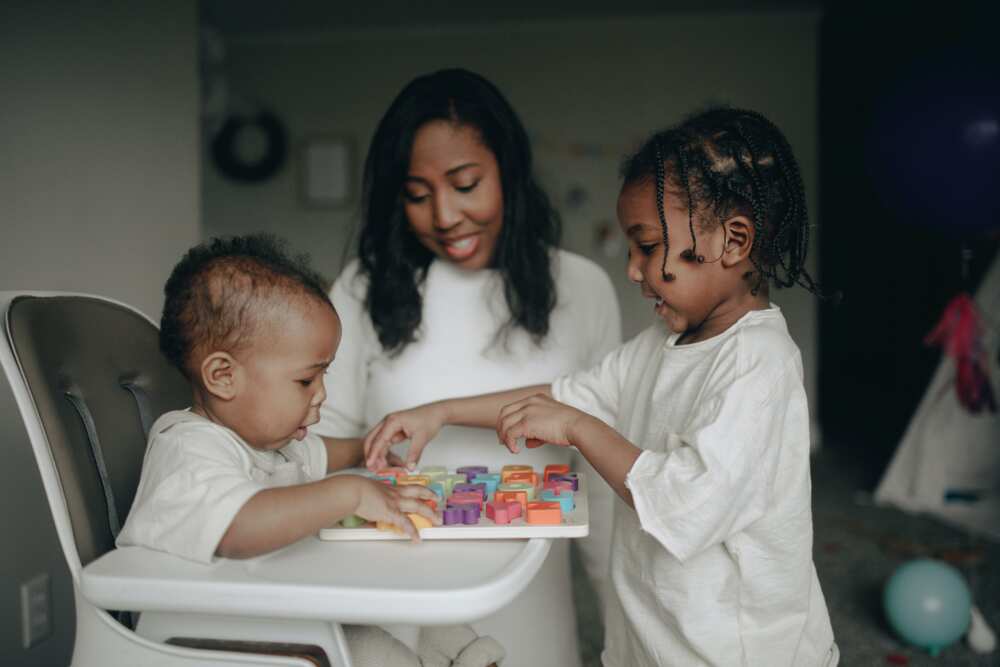 A name reflects a person's character or personality, and many people want to resonate with theirs fully. Here are some cool South African surnames for your baby.
Absko: Power and strength
Andile: They have extended
Anika: Sweet-faced
Arabella: Yielding to prayer
Avethandwa: Truly loved
Behati: She who brings happiness
Berhane: My light
Chima: God knows
Dakarai: Rejoice
Dlamini: Associated with the Swazi royal family
Gabisile: Has made people envious
Hlengiwe: Redeemed
Jabulisile: She has brought joy
Jansen: Son of Jan (John)
Khanyisile: Has brought light
Khumalo: Descendant of the fish
Mhlongo: Tall person
Modise: Founder or Originator
Molefe: He/she has given
Ndlovu: Elephant
Ndondoloza: Prudence
Nkazimulo: Glory
Nkosi: King or Lord
Nkosingiphile: The Lord gave me
Nobantu: Mother of people
Nobuhle: Mother of beauty, goodness
Siyabonga: Feeling grateful to you
Sizwe: Refers to a nation
Teboho: Thankfulness
Thandiwe: Loving one
Thando: Love
Thembekile: Trustworthy and reliable
Thembile: Hopeful, trusting
Thenjiwe: The trusted one
Thuthukile: Better person
Van der Merwe: From the Merwe (near a river)
Zinhle: The girls are good, beautiful
Ziphozonke: All our gifts
Zodwa: Abbreviation for Ntombizodwa
Zonkizizwe: All the nations
Simple kids' names in South Africa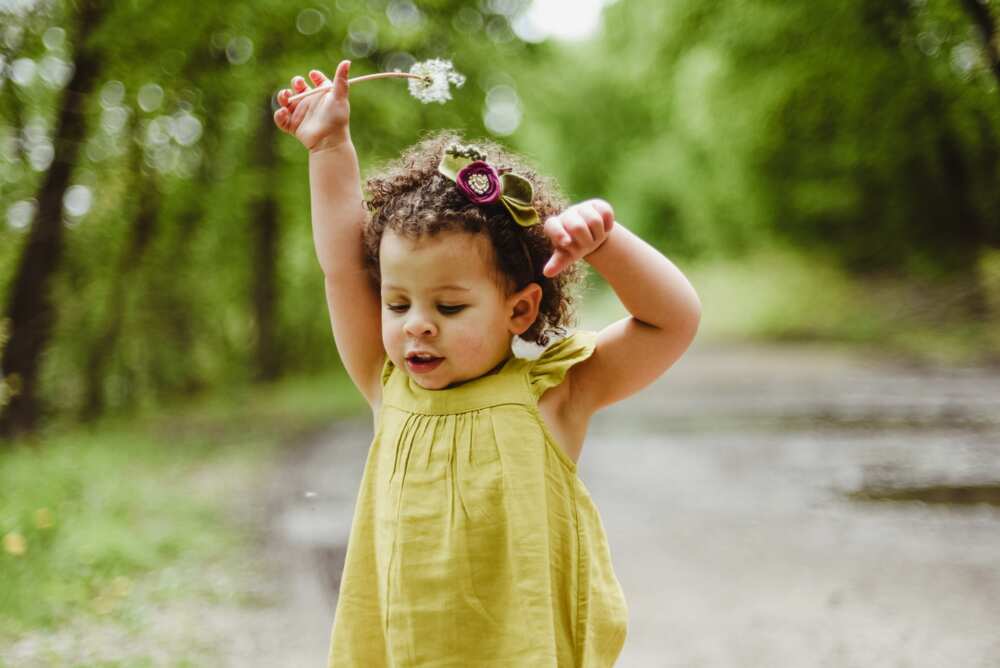 Simple names have a sophisticated, posh and elegant feel. These are fashionable names that will never go out of style.
Akani: Means to build
Amogelang: Accept or receive
Anathi: They are with us
Anele: The one who is enough or the last one
Aphiwe: They are given
Ayanda: Means they are increasing
Bokamoso: The future
Bokang: Rejoice or praise
Buhle: Comes from the root, handsome or beautiful
Jaivyn: Light spirit
Katlego: The successful or accomplished one
Kganya: Means light
Letsatsi: Means day or the sun
Linathi: One in the company of God
Loyiso: Victory
Lungile: Right, correct, or good, Ndebele and Zulu
Mandela: Honour the anti-apartheid leader Nelson Mandela
Mandla: Strength
Onkarabile: God has responded to our supplications
Thabani: You all be joyful
Thamsanqa: We have luck
Thandanani: You all love one another
Thandazile: Has/have prayed
Thandeka: Lovely, beloved
Thmba: Faith, trust, and hope
Thulani: Be quiet or peaceful
Thuthuka: Become a better person
Unathi: He is with us
Vusumuzi: Rekindle the family, builder of the home
Wandile: You are extra
Xolani: You all have peace
There are numerous popular South African names for girls and boys. It is up to you to choose the one that best represents your child's personality. Remember that your chosen name will be used for the rest of your child's life.
Legit.ng recently published an article with unique Yoruba names for boys and girls with meanings. When parents give birth to a child in Yoruba land, they must carefully select the Yoruba names the child will carry in the first seven to nine days after birth.
The names chosen depend on the type of family, events that occurred around the time of birth, and the circumstances surrounding the birth. Check out this article to find out which name will suit your child.
Source: Legit.ng