Unique Yoruba names and their meanings
Yoruba names are unique mainly because they carry powerful meanings. It is believed that the name will have an impact on the destiny of the child or family. Below is a list of Yoruba names and meaning. You will find some that you are probably used to and also some uncommon Yoruba names.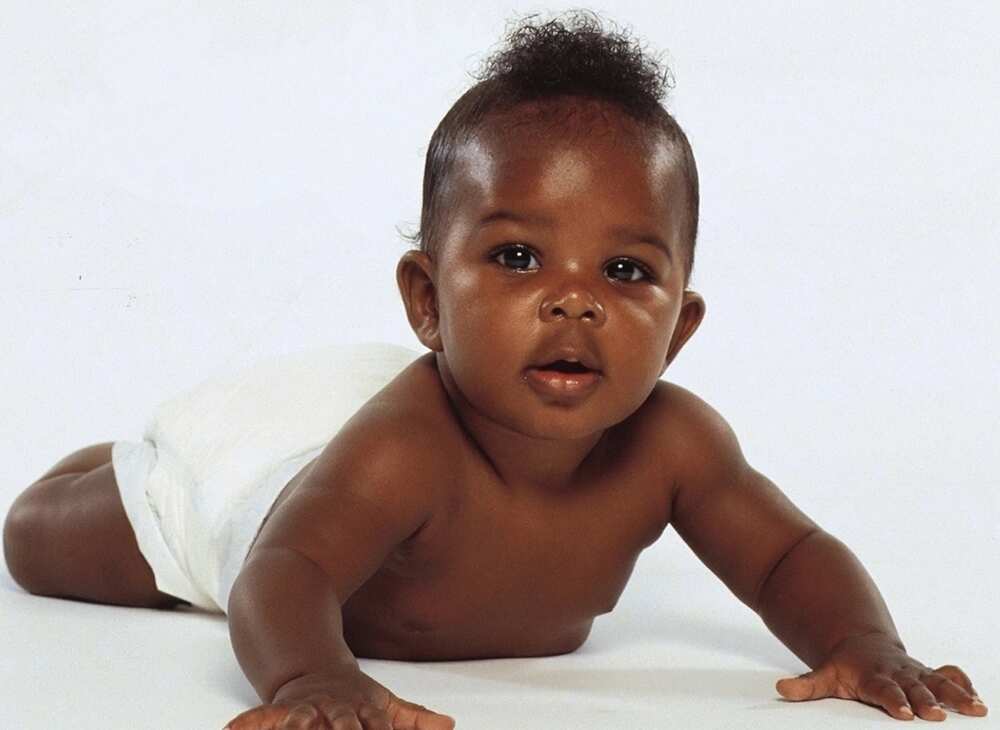 In Yoruba land, when parents give birth to their children, they carefully select the names these children will carry all their lives. There are many factors that contribute to the name given to a child. The type of family e.g. royal family, events that occurred or still happening around the time of the child's birth, circumstances surrounding the birth, the kind of destiny they want for the child, e.t.c. Also, there are some common prefixes and suffixes or word that can be commonly found in Yoruba names. They include:
Ade or Oye – Ade means crown and it is a prefix before names of most children born into a royal lineage.
Ayo - used to signify joy
Oluwa or Olu – Meaning God
Ola – Means wealth
Odun – used for children born in a festive season.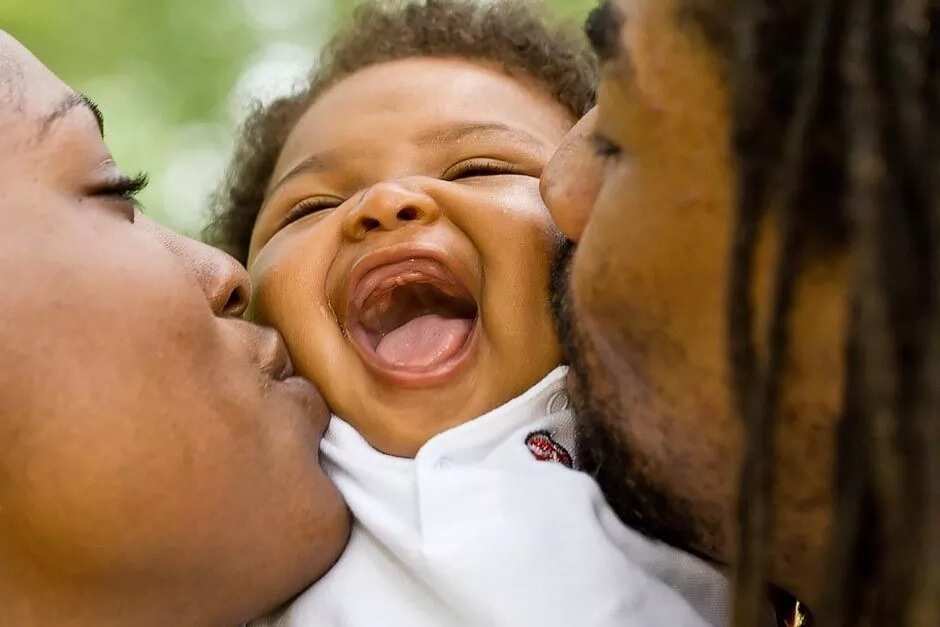 Yoruba names are also classified into categories. We have:
Destiny names – In the Yoruba language, they are referred to as "Oruko Amutorunwa"
Acquired Names - In the Yoruba language, they are referred to as "Oruko Abiso"
Panegyrics - In the Yoruba language, they are referred to as "Oriki"
Oruko Abiku – Names given to a child born after successive deaths of previous children.
We have decided to create a long list of Yoruba names and their meaning in order to meet all your needs. These names have been categorised separately for boys and girls for your convenience.
READ ALSO: Urhobo names and meaning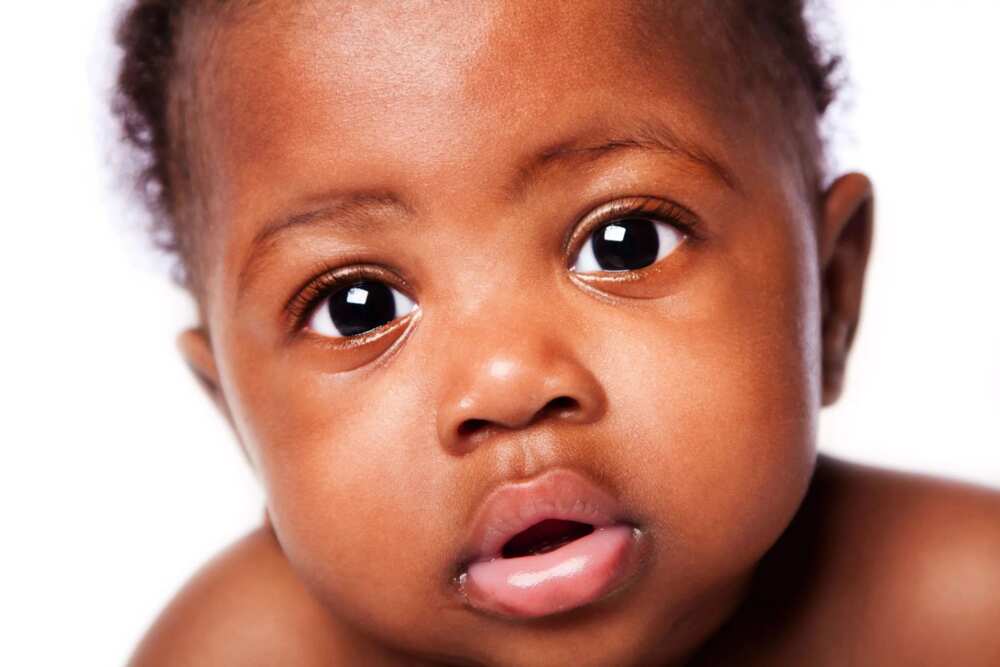 Yoruba names for a baby girl
1. Aanuoluwakiishi: This name means God's mercy doesn't fade away or end.
2. Abifoluwa: Meaning Born for God.
3. Abimbola: Meaning Born into wealth
4. Abisola: Born into a wealthy family.
5. Abosede: This name is giving to girl born on the first day of the week.
6. Adebimpe: The crown gave birth to me.
7. Adebisi: We've added to the crown.
8. Adebola: The crown meets with wealth.
9. Adedayo: The crown becomes joy.
10. Adelola: The crown has wealth.
11. Ademuyiwa: The crown brought this.
12. Adepeju: The crown is full of honour.
13. Aderonke: The crown has something to pamper.
14. Adesanya: Reward my suffering.
15. Adesewa: The crown makes beauty or the crown of beauty.
16. Adesola : The crown makes wealth
17. Adetoke: The crown should be handled honourably
18. Adetola : The crown is worthy of wealth
19. Adetutu: The crown is soothing/gentle
20. Adewemimo: The crown washed me clean
21. Adewunmi: I am desirous of the crown
22. Adunni: One who is sweet to have
23. Aduragbemi: Prayer favoured me or Prayer lifted me.
24. Akintoye: Strength is enough title
25. Anjolaifeoluwa: I am enjoying the love of God
26. Anrolaoluwayo: We are seeing the Lord's goodness and rejoicing
27. Anuoluwabamise: The mercy of God has done it for me
28. Anuoluwadamisi: God's mercy kept me
29. Anuoluwakiishi: The mercy of God never moves/fades
30. Anuoluwapo or Anuoluwaposi - God is merciful
31. Araoluwa - Wonder of God
32. Araoluwanimi - I am God's wonder
33. Atinuke - Taken care of from conception
34. Atofarati - Dependable/ The one you can lean on
35. Ayanfeoluwanimi - I am God's beloved
36. Ayodapomope - Joy mixed with thanksgiving
37. Ayokunumi - I am overwhelmed with joy
38. Ayoola - The joy of wealth
39. Ayooluwa - The joy of the lord
40. Ayotola - Joy is enough wealth
41. Ayotundun - Joy is sweet
42. Ayowumi - I want joy
43. Boluwatife - As God wants it
44. Digiola - Mirror of wealth or Reflection of wealth
45. Ebunifewamiri - God's gift of love found me
46. Ereadura - Reward of prayers
47. Eriadurami - Testimony of my prayer
48. Eriayomi - My testimony of joy
49. Eriifeoluwasimi – Proof or Evidence of God's love to me
50. Erimipe - My testimony is complete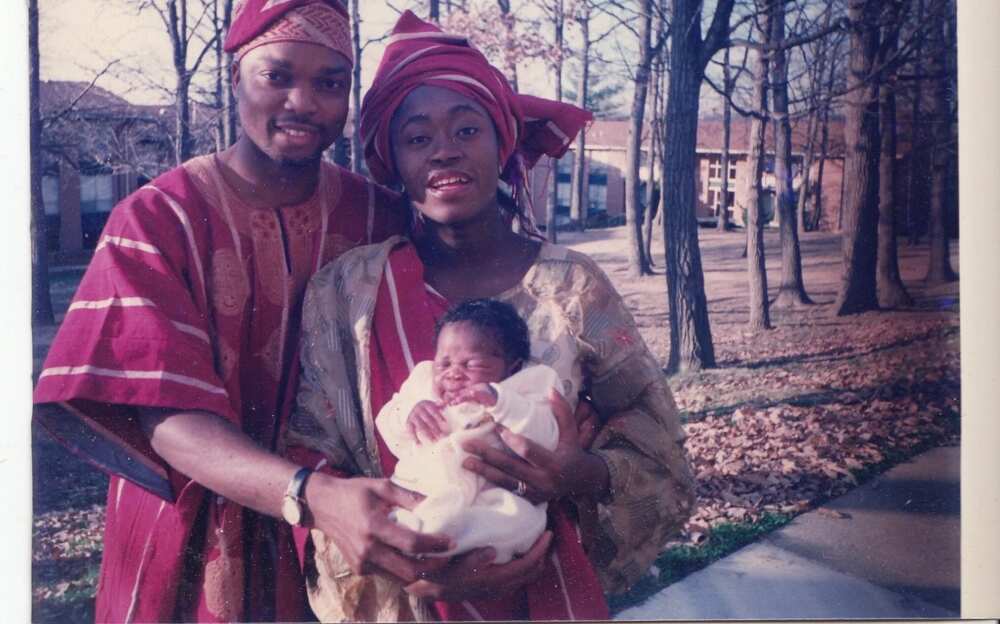 51. Erinkansilemi - Laughter landed in my home
52. Ewaoluwa - Beauty of God
53. Ewatomi - Beauty is enough
54. Eyitayo - Sufficient cause for joy
55. Eyitomilayo - This is enough for me to rejoice
56. Eyiwunmimitoluwasefunmi - I like this particular thing the Lord did for me
57. Fadekemi - Pamper me with the crown
58. Fadesewa - Beautified with crown
59. Fadesike - The Lord has beautified me with honour
60. Fadesope - The Lord has beautified me with thanks
61. Folashade - Use wealth as a crown
62. Gbemisola - Carry/lift me unto wealth
63. Ibukunoluwa - God's blessing
64. Idunnuola - Happiness
65. Ifeoluwakofimisile - God's love has never departed from me/ left me
66. Ikeoluwa - The care of God
67. Ilerioluwa - Promise
68. Irekanmi - Good things come to me
69. Irekitan - Good things/deeds will not finish
70. Ireoluwatomiwa - God's goodness comes to me
71. Iretiola - Anticipation of wealth
72. Iretioluwa - God's hope
73. Iseoluwa - Work of God
74. Iteoluwa - Altar/throne of God
75. Itunuoluwa - Comfort of God
76. Iyalomowun - The mother cherishes the child
77. Kasopefoluwa - Let's give praise/ thanks to the lord
78. Kikelomo - A child is meant to be pampered
79. Kikiogoluwa - Full of God's glory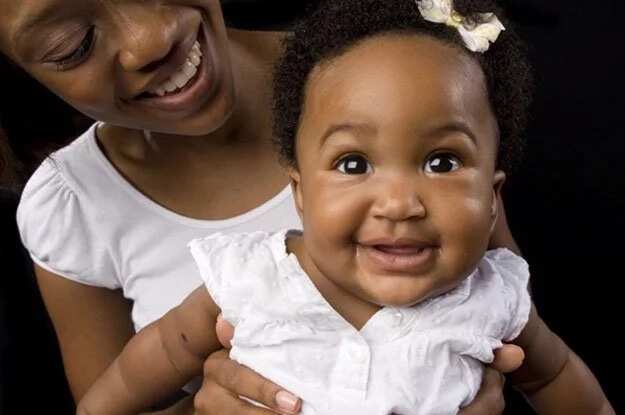 80. Kikiolaoluwanimoje -It's only the grace of God I received
81. Kikiopefoluwa - It's only thanks to God
82. Mobolade - I came with wealth
83. Mobolaji - I woke up with wealth
84. Mobolarinwa - I walk in with wealth
85. Mofarayolaoluwa - I rub in God's wealth
86. Mofeoluwa - I love God
87. Mofeyisopefoluwa - I thank God with this
88. Mogbadunolajesu - I am enjoying the wealth or goodness of God
89. Mojirola - I woke up to wealth
90. Mololuwatonjoba - I have a God that reigns
91. Momoreoluwa - I know God's goodness
92. Momoririoluwa - I know the worth or importance of God
93. Monifa - I am lucky
94. Moraanugba - obtained mercy
95. Morayo - I see joy
96. Morenike - I have found a person to pamper
97. Morianuoluwa - I see God's mercy
98. Morireoluwa - I see God's goodness
99. Morireoluwagbanilealaaye - I received the goodness of God on earth/ in the land of the living
100. Morotolaoluwa - I see the wealth of God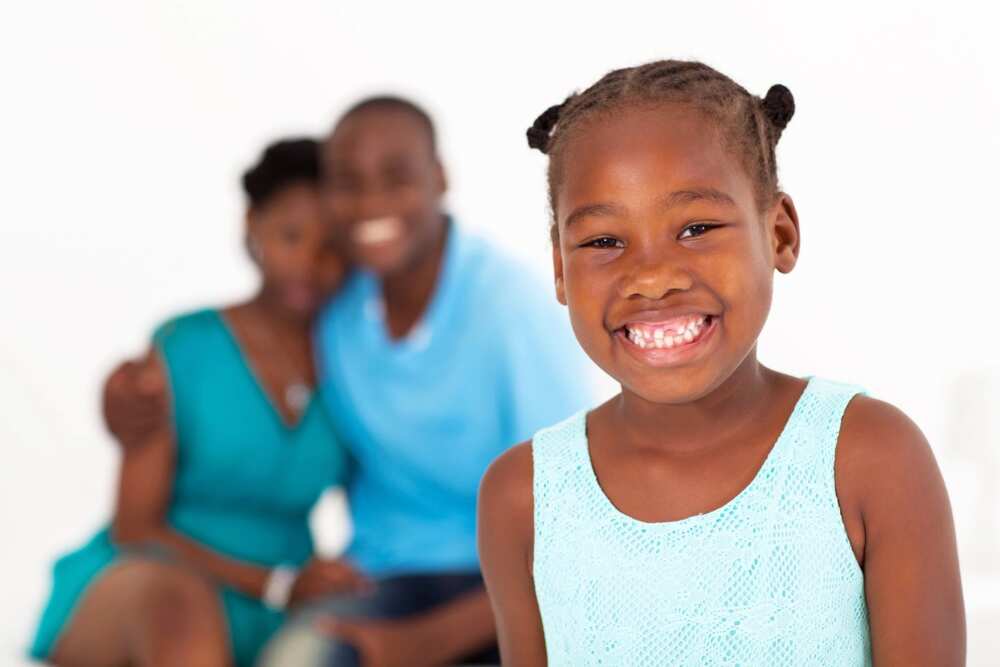 101. Morounranti - I see something to remember
102. Mosinmileoluwa - I rest on God
103. Mosopefoluwa - l give thanks to God
104. Moyosooretoluwasefunmi - I rejoice to the goodness of God/ God's gift to me
105. Moyosooretoluwaseninuayemi - I enjoy the good that the lord did in my life
106. Ninioluwalere - Having God pays
107. Ododo - Flower
108. Odunayo - Year of joy
109. Odunola - Year of wealth
110. Ogooluwa - Glory of God
111. Ogooluwatomiwa - God's glory comes to me
112. Ojumiriireoluwa - My eyes see the goodness of God
113. Ojumitirireoluwa - My eyes have seen the goodness of God
114. Oladayo - Wealth becomes joy
115. Olajumoke - Wealth unites to pamper
116. Olaoluwatomi - God's wealth is enough for me
117. Olubunmi - Gift of God
118. Oluwabukunmi - God blesses me
119. Oluwabusayo - God adds to joy
120. Oluwabusola - God adds to wealth
121. Oluwadamifunre - God created me for his goodness
122. Oluwadarasimi - God is good to me
123. Oluwadunbarin - It is such a joy to walk with God
124. Oluwadunsin - It is sweet to serve God
125. Oluwaferanmi - God likes me
126. Oluwafiebunifesetojumisibe - God's gift of love still preserves me
127. Oluwafifehanmi - God showed me love
128. Oluwafiirekanmi - God touched me with goodness
129. Oluwafukunremi - God added to my goodness
130. Oluwagbohunmi - God heard my voice
131. Oluwajomiloju - God has surprised me
132. Oluwajomilojupupo - The Lord has greatly surprised me
133. Oluwakanyinsinuolami - God added honey to my wealth
134. Oluwalanumi - God is so merciful to me
135. Oluwalonimi – I belong to God/ God's property
136. Oluwamakinwa - God's goodness
137. Oluwamayomikun - God has completed my joy
138. Oluwamayowan- God's mercy
139. Oluwamumibori - God made me an overcomer
140. Oluwamumirayomi - God has made me witness my joy
141. Oluwamurewa - God has brought goodness
142. Oluwaniewami - God is my beauty
143. Oluwanikayin - Our praise should be unto God
144. Oluwapemisayo - Lord called me to happiness
145. Oluwapemisere - Lord called me to goodness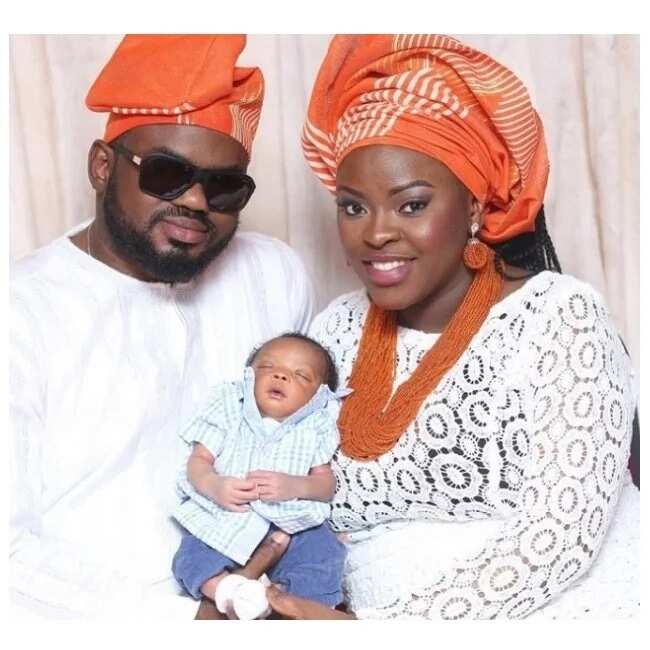 146. Oluwarogbayimika - God built an edge around me
147. Oluwasemilogo - God has given me glory
148. Oluwasemiyefunogore - God has singled me out for his glory
149. Oluwaseunbabarafunmi - God has done a wondrous/ miraculous thing for me
150. Oluwaseyifunmi - God did this for me
151. Oluwasindara - God still performs wonders
152. Oluwasunmibare - God draws me nearer to goodness
153. Oluwatamiloreire - The Lord gave me a good gift
154. Oluwateniola - God is all encompassing
155. Oluwatetisimi - God heard my voice/ God has listened to my voice
156. Oluwatetisiohunebemi - God listened to my voice/ cry for help
157. Oluwatetisioromi - God listened to my plea
158. Oluwatishemipetan - God has totally completed me
159. Oluwatitunmise - God has repaired me/renewed me
160. Oluwatofunmi - God is sufficient/ enough for me
161. Oluwatomilola/Oluwatomini - God is sufficient /enough for me
162. Oluwatunmise - God has beautified me
163. Oluwayemisi - God honours me
164. Omobobola - A child who came to meet wealth
165. Omobolanle - A child who met wealth at home
166. Omodunni - A child is sweet to have
167. Omolabake - A child to be pampered
168. Omowunmi - I love children
169. Opeyimika - Surrounded by praise
170. Oreofeoluwakitan – God's grace never ends
171. Oreofeoluwatofunmi - The Grace of the Lord is sufficient for me
172. Oreoluwa - God's friend
173. Oreoluwarinsola - The goodness of God walked into wealth
174. Orode - Wealth is here/has arrived
175. Oyindasola - Dasola Honey pours into wealth
176. Oyindumade: This name means Honey is sweet with crown.
177. Oyinlola: Honey is wealth.
178. Sibesibeoluwanbepelumi: Meaning, despite everything, God is still with me.
179. Simisola: To relax in wealth
180. Tanidabioluwa: The name means "who is like God"?
181. Tanitoluwa: Meaning "who is like unto God"?
182. Tanitoluwami: Who is like my God?
183. Temilade: It means the crown belongs to me.
184. Tiaraoluwa: The Lord's wonder/ From God's body
185. Tiwatope: This name means our situation is worthy of thanksgiving.
186. Toluwalashe: The will of God be done
187. Yejide: This means image of her mother.
188. Yewande: This name means mother looked for me.
189. Yeyetunde: This name is usually given to a girl born just immediately after the death of a grandmother. It means mother has returned.
190. Yosolaoluwa: This name means to enjoy the wealth of God.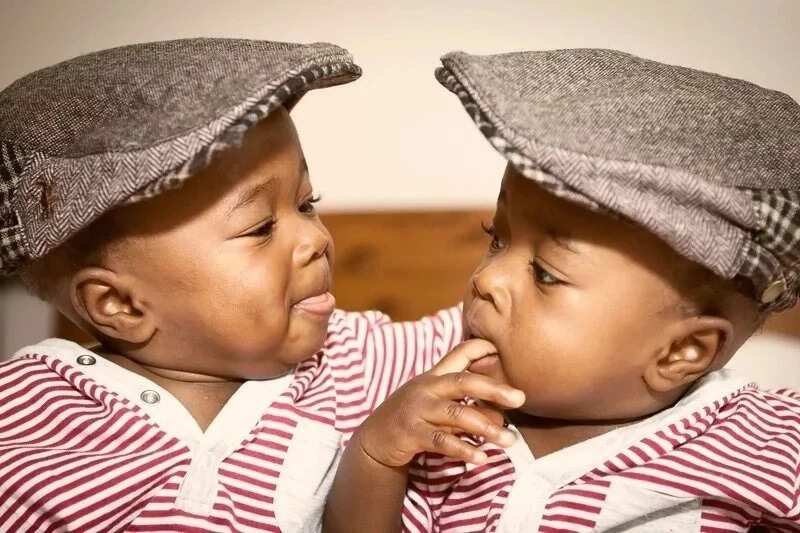 Yoruba names for a baby boy
1. Abayomrunkoje - God won't allow humiliation
2. Abegunde - One born during the holiday
3. Abeo - The bringer of happiness
4. Abiade - One who is born of royal parents
5. Abidugun - One born before the war
6. Adebamgbe - A Nigerian term meaning royalty dwells within me
7. Adepero - The crown has brought peace
8. Adesanya - My pains have been compensated with the arrival of this child.
9. Adeshola - One who is crowned to bring wealth
10. Adetayo - Crown has brought us great joy
11. Adetola - The crown can be measured or compared to wealth.
12. Adetope - The crown is worthy of praise
13. Adetosoye - The crown is entitled to the throne
14. Ayinde - We gave praise and he came
15. Ayotomiwa – Joy has come to me
16. Ayotunde - Joy has returned
17. Babasola - Father's wealth has arrived
18. Banjoko - Don't ever leave me
19. Bankole - Build a home for me
20. Bayode – A child that came with joy
21. Bayowa - He has come with joy
22. Durojaiye – Wait to enjoy the pleasures of the world.
23. Durosinmi - Wait to rest
24. Esupofo - The devil has lost
25. Farayioluwa - I rely on God
26. Fiyifolu - Give honor to God
27. Folu - A shy or timid man
28. Gbadebo - The one who brings the crown
29. Idogbe - The second child born after twins
30. Ifelewa - The beautiful love
31. Inioluwa - Acquiring God's treasure
32. Iranola - A wealthy family
33. Iyanu-Oluwa - The miracle of God
34. Jaiyesimi- One who believes in enjoying the life
35. Jesutosin - Jesus is worthy of worship
36. Jimoh - One who is born on a Friday
37. Kaseko - To mock or ridicule someone
38. Mabayoje - Yoruba term meaning do not destroy joy
39. Mobo - Freedom
40. Mobolaji - A boy who is born of wealth
41. Modadeola - A man wearing a crown of wealth or affluence
42. Modupeore - Thank you God for this gift
43. Modurodoluwa - I waited on the Lord
44. Modurolorilerioluwa - One who stands on the promise of God
45. Mofetoluwa - A man who graciously accepts God's will
46. Mofihinfoluwa - To God be the glory
47. Mofolorunso - One who is placed in God's care
48. Monjolaoluwa - Enjoying the wealth of God
49. Morenikeji - This child resembles me
50. Naade - A boy who is born in royalty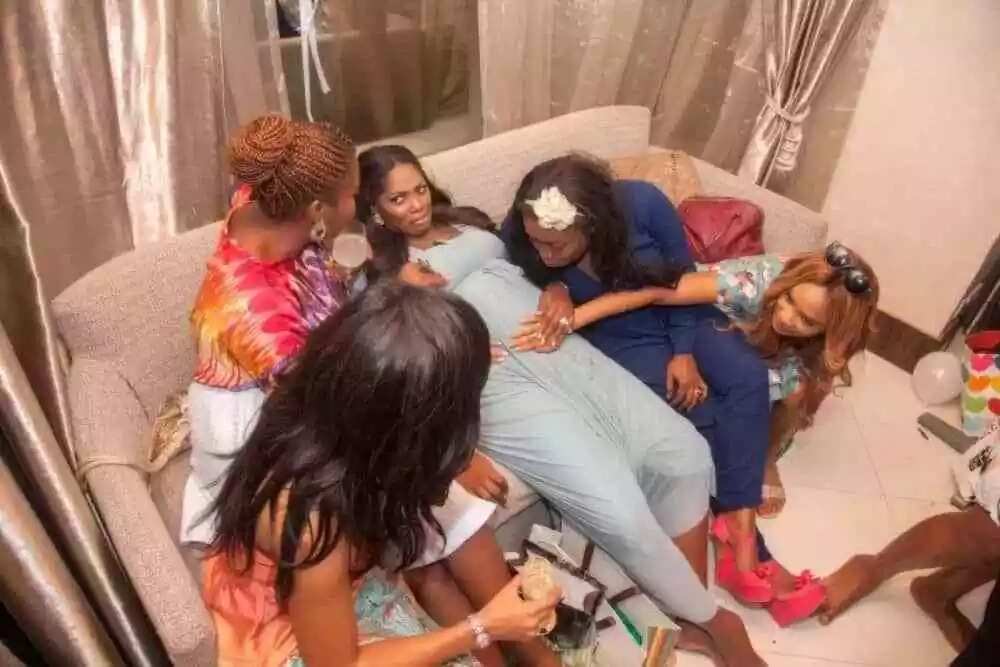 51. Niyilolawa - The wealth is here
52. Numilekunoluwa - Clean my tears, oh Lord.
53. Obafemi - The King loves me
54. Obaloluwa - God is the king
55. Obasolape - Yoruba term meaning God has made his wealth complete
56. Obatotosinloluwa - God is indeed worthy of praise
57. Odunayo - Year of happiness
58. Ogooluwa - The glory of God
59. Olabamiji - Wealth wakes with me
60. Olabisi - The joy is multiple
61. Oladayo - Wealth has become joy
62. Olajuwon - The exaltation of the triumph
63. Olamilekan – My wealth has increased by one
64. Olorunyomi - God has saved me
65. Olumoroti - I stand with God
66. Olusola - God has blessed me
67. Oluwagbenga - God has lifted me up
68. Oluwatoke - God is worthy to be adored
69. Oson - Summer
70. Pamilekunayo - One who brings tears of joy
71. Remilekun - Stopped my grief
72. Rereloluwa - God is good all the time
73. Ropo - Come to save or Replace
74. Sangodele - The God of thunder has come
75. Sareola - One who is walking towards getting healthy
76. Seriki - Leader of an Islamic community
77. Seye - Honour
78. Shakale - The almighty
79. Shoyebi - A word used for wizards who wards off the evil
80. Sijuwade - A man who is destined for greatness (often from a royal family).
81. Similoluwa - Rest in the Lord
82. Sunkanmi - A Yoruba word meaning draw close to me
83. Sunmoluwa - One who is moving closer towards God
84. Tadenikawo - Person under the protection of the crown
85. Tanimola - Nobody knows what lies tomorrow
86. Tantoluwa - One who is like God
87. Tayo - Boy full of happiness
88. Tejumola - One who looks forward to better days
89. Teleayo - The one who lays ground for joy
90. Teleola - He has laid ground for wealth
91. Teniayo - The foundation of joy
92. Tifeoluwa - It is the will of God
93. Tiwa - One who owns the crown or kingship
94. Tiwalade - The crown in ours
95. Tokunbo - One who is from across the sea
96. Tolulola - Wealth belongs to God.
97. Tolulope - To God be the glory
98. Toluwalase - Authority belongs to God
99. Toluwalogo - The glory belongs to God
100. Yele - One who befits the family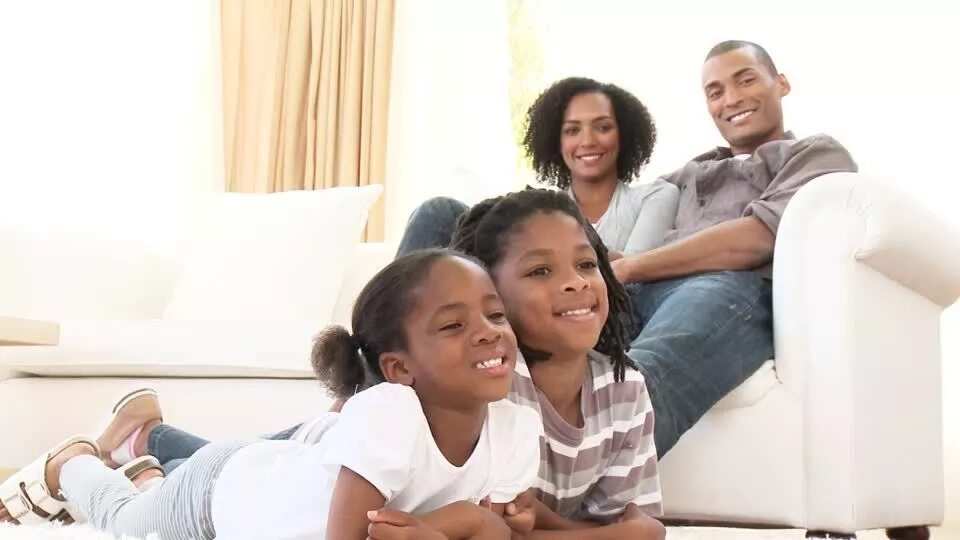 These are just a few of the unique Yoruba names and their meaning. Most times the long ones are abbreviated by people because of the difficulty in pronouncing the name. We hope you have found some of these name interesting.
READ ALSO: Yoruba names for twins boy and girl
Source: Legit.ng