Impractical Jokers' Brian Quinn bio: age, height, net worth, family
Brian Quinn is a former firefighter who is now an actor, comedian, producer, podcast host, and screenwriter. He is one of the stars of the comedy show Impractical Jokers. He has been on the show for almost ten years.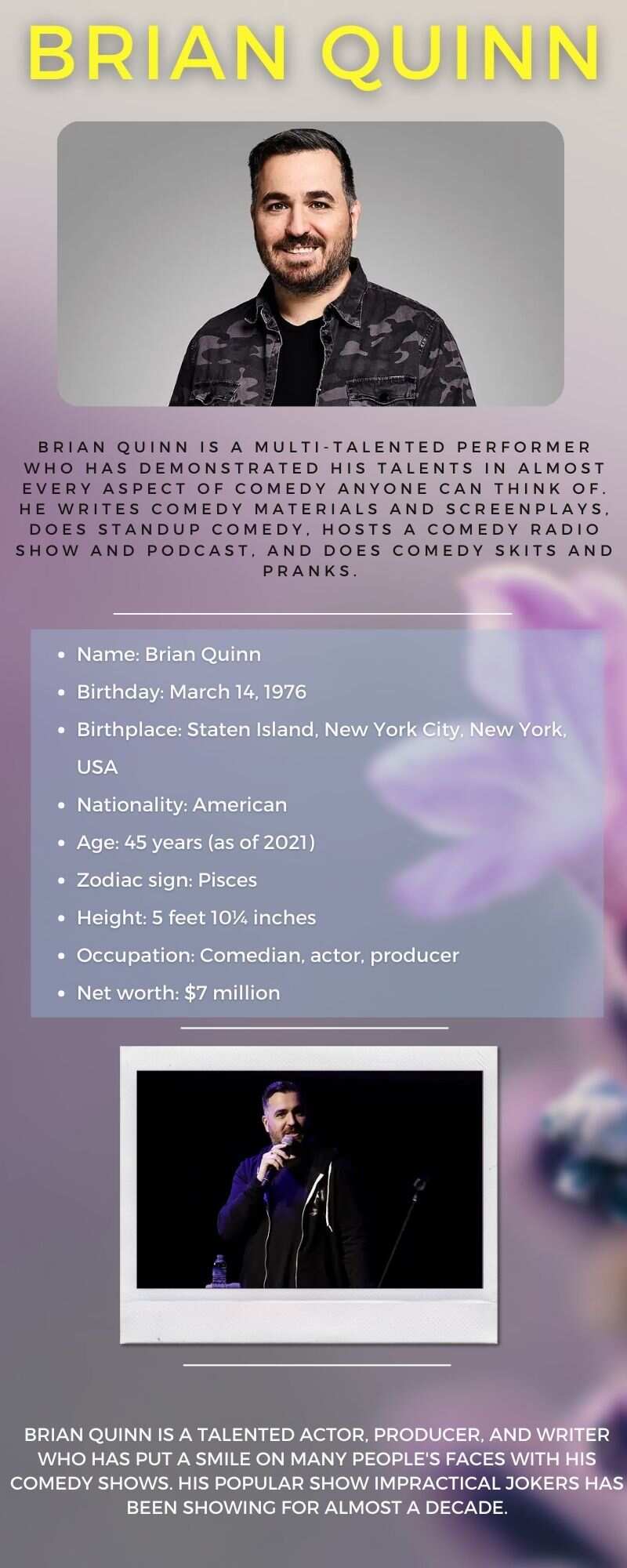 Brian Quinn is a multi-talented performer who has demonstrated his talents in almost every aspect of comedy anyone can think of. He writes comedy materials and screenplays, does standup comedy, hosts a comedy radio show and podcast, and does comedy skits and pranks.
Profile summary
Name: Brian Quinn
Birthday: March 14, 1976
Birthplace: Staten Island, New York City, New York, USA
Nationality: American
Age: 45 years (as of 2021)
Zodiac sign: Pisces
Height: 5 feet 10¼ inches
Occupation: Comedian, actor, producer
Net worth: $7 million
Brian Quinn's biography
Brian Q Quinn is a native New Yorker. He was born in Staten Island in New York; he was raised in New York and had his education in the state. His parents are James Quinn and Carol Murphy.
He has two brothers, one elder brother Jim and a younger brother named Danny. There is very little information about Brian Quinn family that has been made public, but it is known that his brother and father were military men. His father served in the Air force, while his brother Jim served in the Navy.
As of 2021, Brian Quinn age is 45 years. He was born on March 14, 1976.
Educational background
He attended Monsignor Farrell high school. He graduated from his high school in 1994 and went on to Brooklyn College.
Career summary
Brian's first career was in the New York Fire Department. He worked in the department for seven years in the Ladder Company 86/Engine 166.
Brian and his Impractical Jokers castmates, Brian, Joe, Murr, and Sal, have known each other since high school. The men met as freshmen in high school. They created their comedy improvisation group and named it The Tenderloins Comedy Troupe.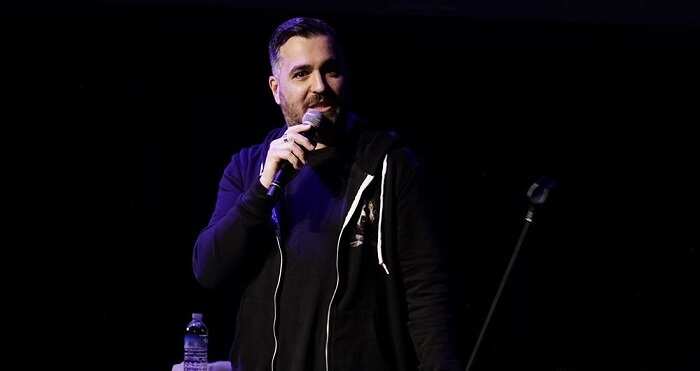 The members of the group parted ways after high school. They reunited in the late 1990s and began doing improv and comedy sketches again. The Tenderloins began performing at live shows in 1999.
The troupe has performed comedy shows in several cities in the United States of America.
In 2006, The Tenderloins Comedy Troupe took their comedy talents to the next level. They began posting their short comedy videos on YouTube and Myspace.
Their videos gained huge success online and increased the popularity of the The Tenderloins Comedy Troupe immensely.
In December 2011, the journey for the four comedians to become TV stars began. Their comedy reality series titled Impractical Jokers began airing on American cable channel truTV.
Brian hosts a radio show on MakerPark Radio. Quinn is also a co-host with B. Johnson and Walt Flanagan on the Tell 'Em Steve-Dave podcast.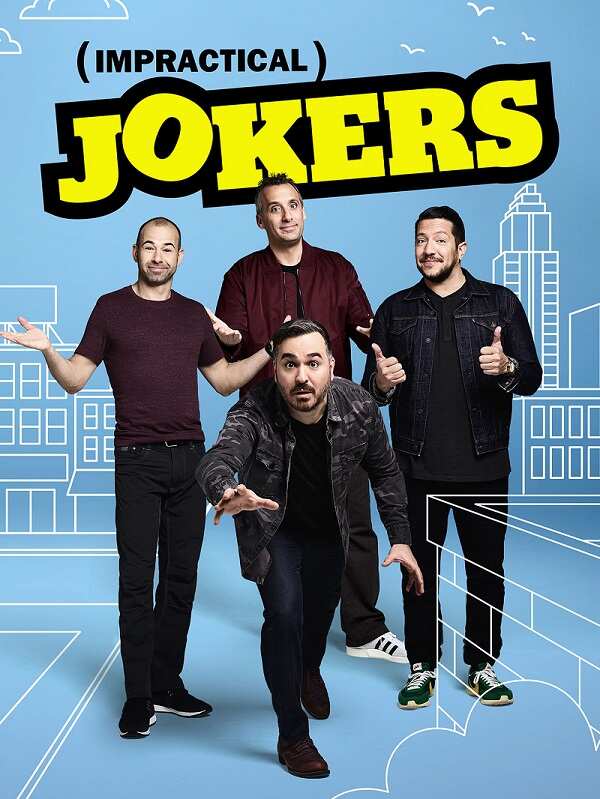 Impractical Jokers Q is also an actor. He has featured in several television series and films. He is a producer and writer too. He has written and produced various big and small screen projects.
Here are some of the films and TV productions that he has been part of as an actor, writer, and producer.
Movies
Calls (2020): Murderer Call
Impractical Jokers: The Movie (2020): Brian Quinn
Jay and Silent Bob Reboot (2019): Bluntman Cosplayer
Victor Crowley (2017): Austin
Jay and Silent Bob's Super Groovy Cartoon Movie (2013): Perplexed Bystander (voice)
The Tenderloins (2009): Brian the Fireman
Time Thugs (2006): Time Thug
TV series
Scroll Wheel of Time (filming): Police Officer #2
MacGyver (2020): Dale
Tacoma FD (2019): Soup Man
Drunk History: UK (2017): Drunk Storyteller
12 Monkeys (2016): Dale
Producer credits
The Misery Index (2020-2021): Executive producer for 5 episodes
Impractical Jokers (2011-2021): Executive producer for 129 episodes
Impractical Jokers: Dinner Party (2020-2021): Executive producer for 18 episodes
Impractical Jokers: The Movie (2020): Producer
Impractical Jokers: Inside Jokes (2016-2018): Executive producer for 55 episodes
Tell 'Em Steve Dave Presents: Tesd TV (2017): Executive producer.
Impractical Jokers: After Party (2017): Executive producer for 10 episodes
Impractical Jokers: One Night at the Grand (2016): Executive producer
Impractical Jokers Practically Live Tour Special (2015): Executive producer
Jokers Wild (2014): Executive producer for 1 episode
Soccer Baller (2006): Producer
Writer credits
Impractical Jokers: The Movie (2020)
Tell 'Em Steve Dave Presents: Tesd TV (2017)
The Tenderloins (2009)
Brian Quinn net worth
Brian "Q" Quinn has a net worth of $7 million.
Is Brian Quinn married?
Many of The Tenderloin's fans want to know who Brian Quinn wife is. The comedian is currently not married, and he has never been. The last publicly known Brian Quinn girlfriend is a woman named Emily Amick. She worked as a makeup artist on the Impractical Jokers show.
Their relationship was going smoothly, and some people even speculated that they were engaged. However, the relationship ended after it was discovered that Emily was allegedly seeing someone else while she was still with Brian.
Emily ended up getting married to the man she allegedly cheated on Quinn with. On the other hand, the Impractical Jokers star has since kept his dating life away from the public.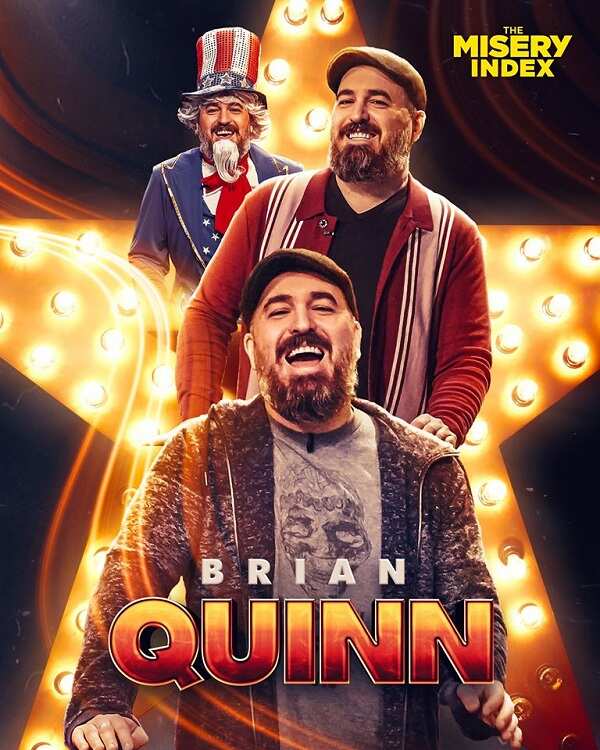 What is Brian Quinn height?
Q from Impractical Jokers is 5 feet 10¼ inches tall, and his weight is 84 kg.
Social media
Brian Quinn is a talented actor, producer, and writer who has put a smile on many people's faces with his comedy shows. His popular show Impractical Jokers has been showing for almost a decade.
READ ALSO: Erwin Bach biography: What is known about Tina Turner's husband?
Legit.ng recently published the biography of Tina Turner's husband, Erwin Bach. Bach is a German record label executive and actor. Though Erwin and Turner have been partners for almost four decades, they have been married for eight years.
Erwin's love for Tina is without question one of the ultimate love stories ever, from dating and loving a woman 16 years older than him to giving one of his kidneys to save her life. If this is not one of the sweetest stories of true love, what is?
Source: Legit.ng