Jodie Sweetin bio: age, height, measurements, spouse, net worth
Jodie Sweetin is a 38-year-old actress with more than 30 years experience in the entertainment industry. The talented actress began as a child actor, and unlike many child actors who drop the profession when they become adults, Jodie is still going strong and her career is flourishing.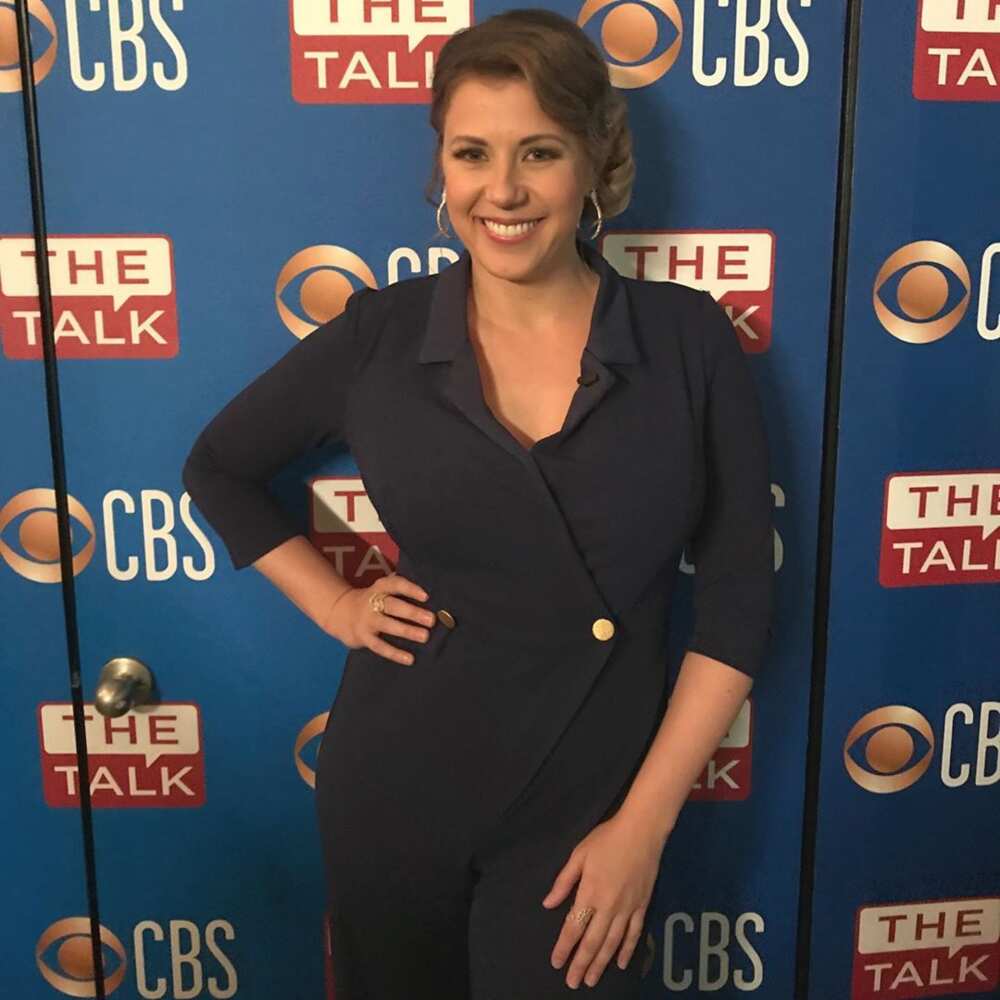 Jodie Sweetin is a TV personality and actress who began her career when she was just five years old. Before acting in major productions, she had featured in different TV commercials. The actress and TV personality is best known for her role as Stephanie Tanner in the series Full House.
Profile summary
Full name: Jodie Lee Ann Sweetin
Celebrated name: Jodie Sweetin
Profession: Actress and television personality
Nationality: American
Place of birth: Los Angeles, California
Date of birth: 19th of January, 1982
Age: 38 years old
Height: 1.68 m
Relationship status: Divorced
Children: Beatrix Carlin Sweetin-Coyle and Zoie Laurel May Herpin
Net worth: $800,000
Background information
Jodie Sweetin was born in California, United States of America, as Jodie Lee Ann Sweetin. At the time, her parents were in prison, and so she was adopted by her uncle and his wife when she was nine months old.
Her acting talent was quickly discovered by her uncle's second wife, Janice, who decided to employ a talent agent for the young child. Jodie Sweetin was only four years old when she featured in a hot dog commercial.
Her first appearance on the big screen came in 1987 when she played the role of Pamela in the American series Valerie. Since then, her face has remained dominant in Hollywood.
The California-born actress was 17 years old when she graduated from Los Alamitos High School in California. She met and performed with actor Matthew Morrison at the school's musical theatre, and in 1999, she was given a role in Party of Five, a teen drama series.
In the American TV series, she played Rhiannon Marcus in two episodes.
Jodie Sweetin enrolled at Chapman University in California through an academic scholarship, although it was terminated after excessive partying earned her a 0.9 GPA.
Eventually, she graduated from the university with a degree in Liberal Arts.
In 1990, Sweetin was given the Young Artist Award for Best Young Actress Starring in a Television Series. This was for her role in Full House. Today, the series' sequel, known as Fuller House, is on Netflix, and Sweetin is part of the cast.
The beautiful actress was also among the celebrities that were featured in the 22nd season of Dancing with the Stars.
How old is Jodie Sweetin?
Currently, Jodie Sweetin age is 38 years. The actress and TV personality was born on the 19th of January, 1982.
Jodie Sweetin measurements
The weight of the Fuller House star is 57 kilograms. In addition to that, Jodie Sweetin height is 1.68 m.
Jodie Sweetin's career
The California-born actress had featured in a movie and commercial before her significant role in Full House.
Her young acting skills enticed top movie producers like Robert Boyett and Thomas Miller, who were about to create the TV series. The duo eventually gave young Jodie a role in Full House in 1987. The show ran from 1987 to 1995.
Afterwards, Jodie Sweetin hot face was seen in a 1996 sitcom known as Brotherly Love; she played a character in the episode titled Downtown Girl.
In 2003, she starred in Yes, Dear. In the series, she featured as Maryanne in the episode titled Sorority Girl.
Jodie Sweetin's fame came back to life after the sequel of the 1987 Full House series premiered in 2016 as Fuller House. Sweetin was back on the big screen as Stephanie Tanner.
Sweetin's movies include Redefining Love and Port City, which were released in 2009. She played the role of Leia in Singled Out (2012), and the following year, she played Beth in Defending Santa. In 2015, she featured as Charlotte Disney in a biographical film titled Walt Before Mickey.
The actress was a voice-over actress for the animated TV movie Its Christmas time Again, Charlie Brown. Jodie featured as Sally Brown in this 1992 animated television movie.
She also voiced He's So Gross Penguin in Farce of the Penguins, which was directed by Bob Saget.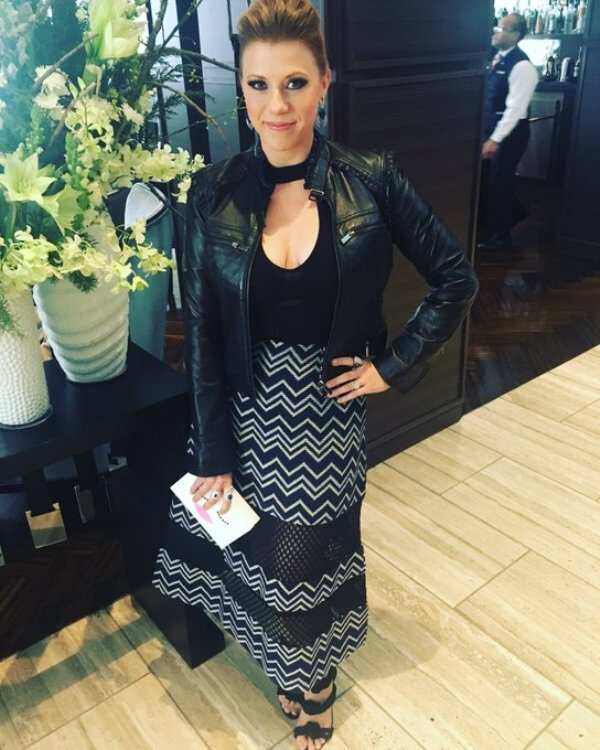 Jodie Sweetin movies and TV shows
The actress hosted the American dance competition TV series Pants-Off Dance-Off for Fuse TV in 2007.
In 2016, she joined the 22nd season of Dancing with the Stars. She and Keo Motsepe, her partner in the show, were eliminated in the eighth week of the season.
Apart from these, the following is a list of some other shows and movies that the veteran actress has featured in:
Valerie (1987): She played the role of Pamela Poole
The All New Mickey Mouse Club (1989): She starred as Stephanie
Brotherly Love (1996): She featured as Lydia Lumpp
Party of Five (1999): She played the role of Rhiannon Marcus
Redefining Love (2009): She portrayed Ally
Port City (2009): She played the character of Nancy
Can't Get Arrested (2011): She starred as Jodie
Defending Santa (2013): She played the role of Beth
Hollywood Medium with Tyler Henry (2016): She appeared in the third episode of season one
Finding Santa (2017): She played the role of Grace Long
My Perfect Romance (2018): She starred as Michelle Blair
Love Under the Rainbow (2019): She played the role of Lucy Taylor
Merry & Bright (2019): She featured as Cate
Jodie Sweetin drugs
Jodie was 14 years old when Full House came to an end, and unfortunately, it was at that time that her life spiralled downwards, prompting most of her fans to ask: what happened to Jodie Sweetin? She gave in to alcohol and drug addiction and later disclosed that substance abuse was a way to fill the "void" left by the show.
So, what drugs was Jodie Sweetin on? She abused crack, ecstasy, and methamphetamine for more than ten years. In 2007, Jodie Sweetin drug addiction got worse and she decided to register at a rehabilitation centre.
One year after, she became sober and began taking professional courses on drug and alcohol abuse. In 2009, after becoming a certified drug and alcohol counsellor, the actress published a book titled
The book describes her journey in and out of methamphetamine addiction, how she fought identity crisis as well as how motherhood transformed her life.
Who is Jodie Sweetin's husband?
The actress is currently divorced; she has been in three marriages. The first marriage was to Shaun Holguin, a Los Angeles police officer. They got divorced in 2006, and she remarried the next year.
The next marriage was to Cody Herpin, and together, they had the first of the two Jodie Sweetin kids, Zoie. However, the couple divorced after a 3-year relationship.
In 2010, the next Jodie Sweetin spouse was Morty Coyle. The new couple had a child that same year, got married in 2012, and divorced in 2016.
Sweetin then got engaged to Justin Hodak in 2016 but the relationship lasted till March 2017 when they parted ways.
Today, Jodie Sweetin children are two: Zoie and Beatrix.
How much is Jodie Sweetin worth?
Currently, Jodie Sweetin net worth is estimated at $800,000. The actress has made most of her money from acting. Besides that, she is also a podcaster with over 2 million followers on Instagram.
Without a doubt, Jodie Sweetin is a successful woman. The Young Artist Award that she won as the Best Young Actress Starring in a Television Series is proof of her talent.
Source: Legit.ng