Robert Kardashian Sr. bio: career, net worth, family, cause of death
Robert Kardashian senior was a rich American attorney and businessman who became a household name during and after the OJ Simpson case in 1995. He was at his friend's side throughout the gruelling trial.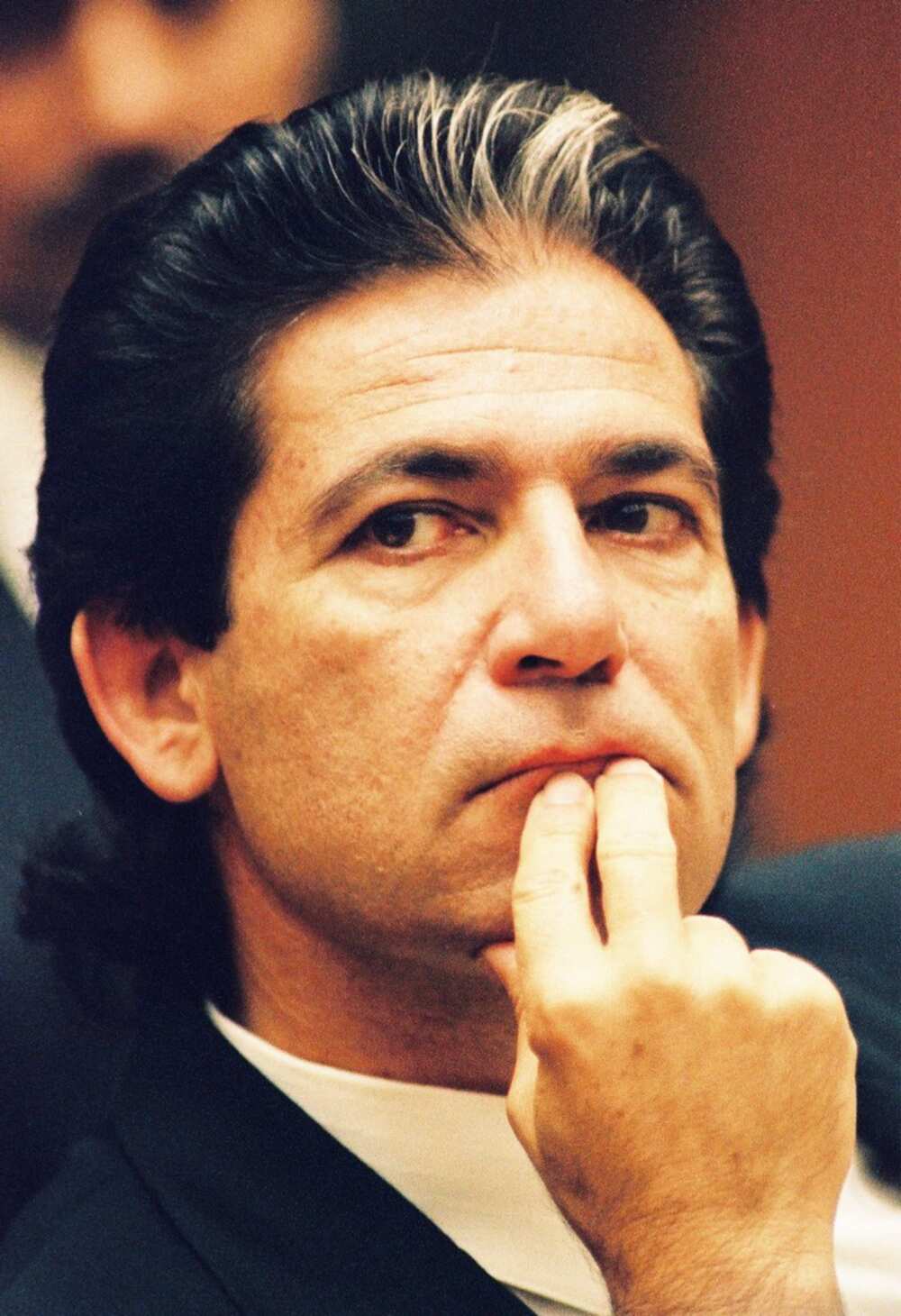 Here is all you need to know about the late father, businessman, and attorney.
Profile summary
Name: Robert George Kardashian
Nicknames: Bob, Bobby
Date of birth: 22nd February 1944
Place of birth: Los Angeles, California
Date of death: 30th September 2003
Zodiac sign: Pisces
Robert Kardashian nationality: American
Ethnicity: Armenian-American
Siblings: Tom & Barbara
Robert Kardashian height: 5 ft 7 inches
Eye colour: Hazel
Hair colour: Black
Profession: Lawyer & businessman
Net worth: $30 million
Who is Robert Kardashian?
He was born in Los Angeles to parents Helen and Arthur. Before immigrating to the United States and adopting the American way of life, his family name was the Kardaschoffs.
His ancestors left their home village of Karakale after a 'prophet' foretold about terrible times and war. Luckily, his grandfather Saghatel heeded the prophecy, and the Kardaschoffs escaped the Armenian genocide that came years later.
Robert, like his children and grandchildren, grew up with wealthy parents. George was a well-read individual.
He studied at the Susan Miller Dorsey High School and after graduation, went on to earn two degrees from prestigious universities.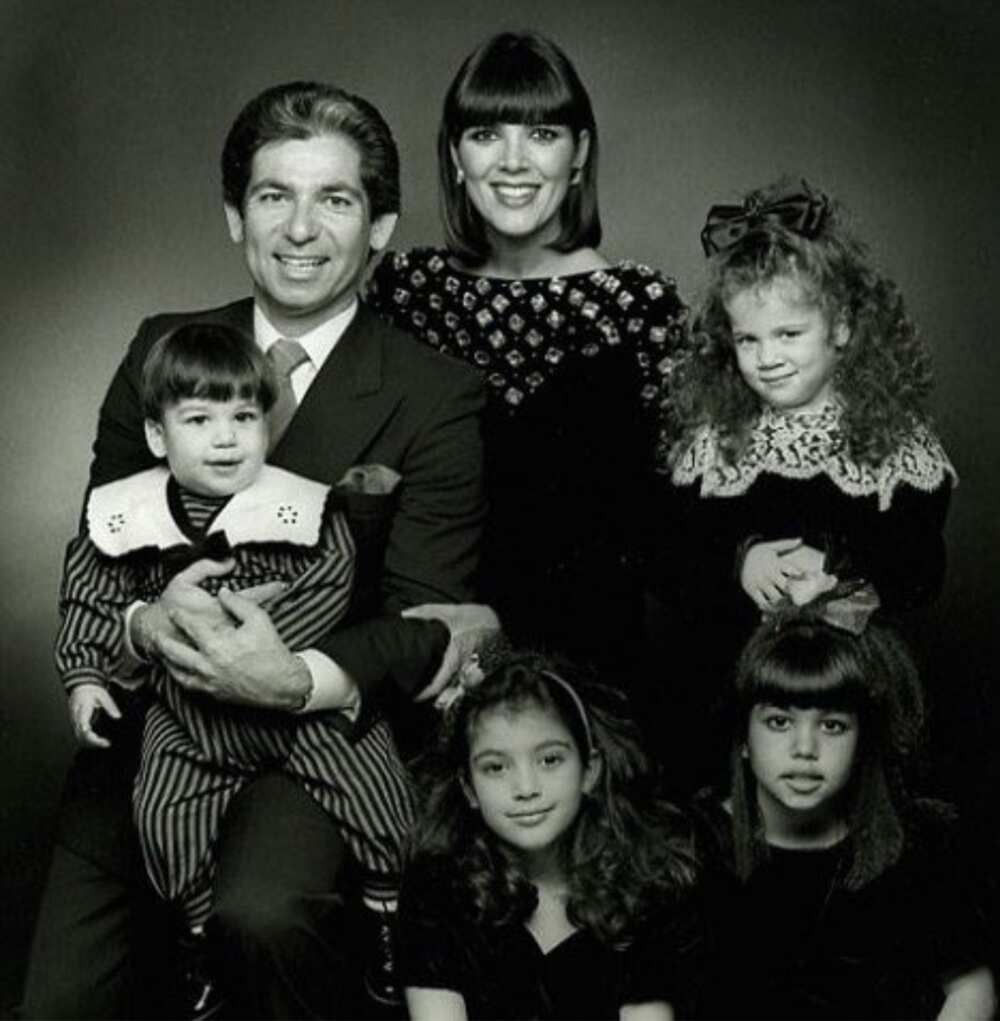 Before his death, Robert Kardashian Sr had sired four kids. They are
Kourtney Mary
Kimberly Noel
Khloé Alexandra
Robert Arthur - How old is Robert Kardashian? The youngest of his children is currently 33 years old. He was born on 17th March 1987.
Today, all Robert Kardashian children, apart from the youngest, are successful reality TV stars, social media moguls, and businesswomen.
What is Robert Kardashian ethnicity? He was Armenian-American.
What did Robert Kardashian die from?
In case you are wondering, 'How did Robert Kardashian die?', the late businessman and attorney died from esophageal cancer (aka cancer of the esophagus). This type of cancer is the sixth most common cause of cancer deaths worldwide and affects men more than women.
Some of its symptoms include difficulty in swallowing, chest pain, pressure or burning and heartburn, among other signs. The heartbreaking news of Robert Kardashian death came on Tuesday, 30th September 2003.
This was eight weeks after his initial diagnosis with the illness. After the Robert Kardashian funeral, he was buried at the Inglewood Park Cemetery in southwest Los Angeles.
The former lawyer is among other famous people such as John Parsons, Sugar Ray Robinson, Allan "Rocky" Lane, among other celebrities, politicians and more who have been buried here.
Robert Kardashian OJ Simpson lawyer
The Robert Kardashian OJ Simpson relationship started long before the advocate became part of the former broadcaster's 'Dream Team' of attorneys. Bob and O.J first met in 1967 while at the University of Southern California.
Over the years, their comradeship became so strong that they would invest in multiple businesses such as Juice Inc. and Concert Cinema together.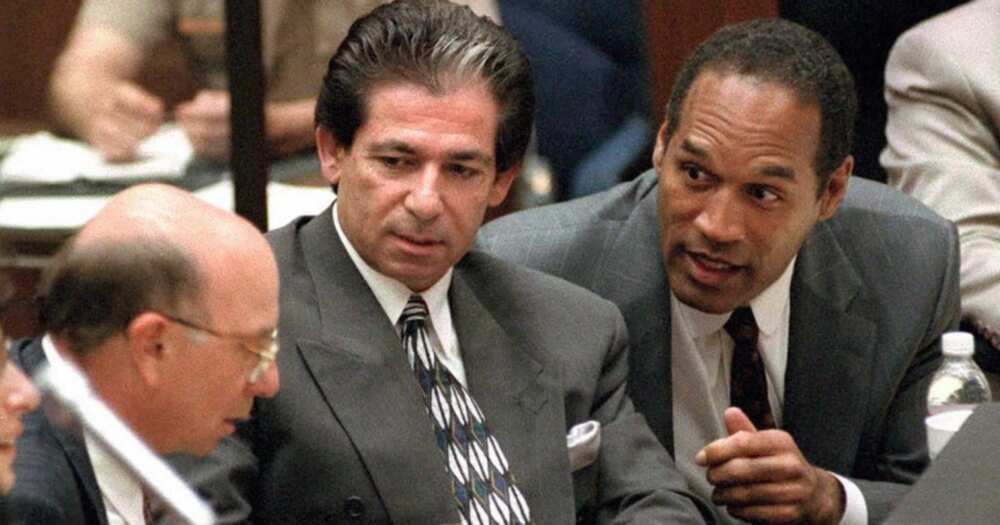 As soon as he learnt of the charges against him, Simpson quickly approached his long-time friend and asked him to defend him. The late attorney immediately renewed his law practising license in order to help him out.
The late attorney joined other 12 lawyers and all of them worked closely and tirelessly to get O.J acquitted of the 1994 double murder.
After a gruelling and time-consuming months-long trial, Robert Kardashian lawyer and the other defence attorneys managed to convince jurors that Simpson was innocent, that his alleged guilt had not been proved 'beyond a reasonable doubt' as required in criminal cases.
The highly-publicized trial process took 252 days, and Simpson was acquitted on 3rd October 1995.
However, In spite of OJ's acquittal, to date, some believe that he was guilty and that his late friend, attorney, and businessman knew about it all along. In 2016, his third eldest daughter Khloe said that she believed that her later father's disease was brought about by the secrets and stress from the trial.
A year later, in 2017, Kylie and Kendall's father, Caitlyn Jenner (formerly Bruce) revealed that she too thought that Bob knew about OJ's guilt.
Married life and relationships
Kris Jenner was his first wife and the two were married for 13 years (from 1978 to 1991) before they divorced due to her infidelity. Over the years, Kris has expressed her regret over her affair that broke her marriage and home.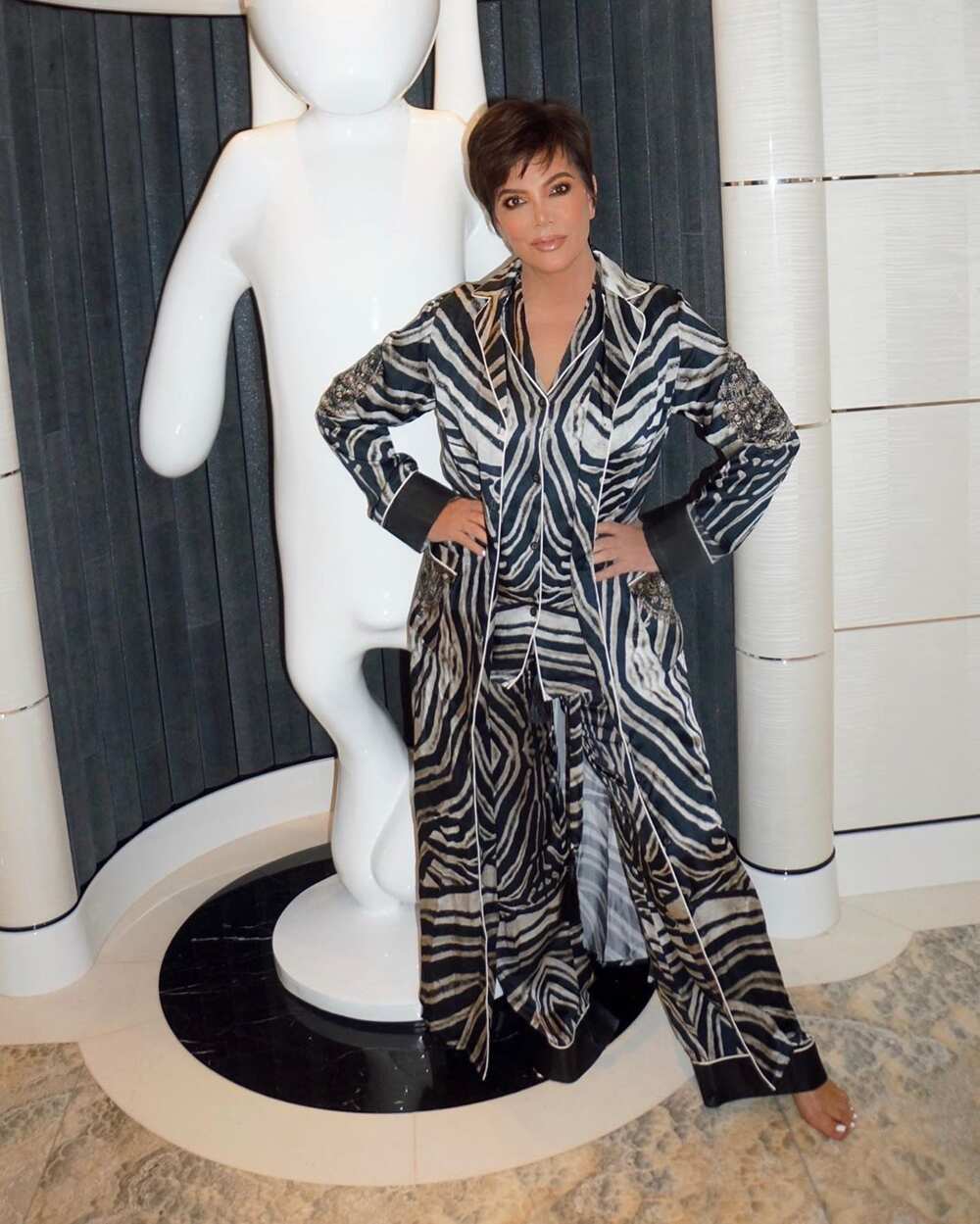 After their divorce, she married Bruce Jenner. They were together for 23 years.
The two got married on 21st April 1991, separated in October 2013 and Kris filed for divorce in September 2014. Their divorce was finalized on 23rd March 2015.
Today, the 'momager', entrepreneur and reality TV star is dating long-time boyfriend Corey Gamble. He is younger than her and they have been together for six years now.
Who married Robert Kardashian after Kris? After their divorce, the late lawyer moved on and got into several romantic relationships.
Denice Shakarian Halicki - Some claim that they were cousins.
Jan Ashley - She was Robert Kardashian spouse for less than a year.
Ellen Pierson - The lovebirds dated for three years before getting married in 2003. Sadly, he passed on two months after they tied the knot.
Jan and Ellen have been among the many people who have continuously claimed that his third-born offspring, Khloe, is not his biological child.
Despite their interviews on Khloe's paternity, neither Kris, Khloe nor her sisters have directly engaged the ex-wives. However, the family has gone to great lengths to prove to the family that their third born is not the result of an illicit affair.
Robert Kardashian net worth
Seeing that he had some very successful businesses and investments, the late entrepreneur was quite well off. His assets were valued at about $30 million at the time of his passing.
While he left a sizable inheritance for his children, they have all gone on and become millionaires in their own rights.
Had Robert Kardashian not joined the OJ Simpson case, he probably would not have been as famous as he is today and would have continued living a quiet life in Encino. Years after his death, however, his family continues to keep his memory alive.
Source: Legit.ng