India Eisley biography: age, height, ethnicity, parents, movies
India Eisley is a 26-year-old actress famous for her portrayal of Ashley Juergens in The Secret Life of the American Teenager. Ever since her acting debut in 2003, the young celebrity has featured in more than 15 productions. Here is everything you need to know about the stunning actress.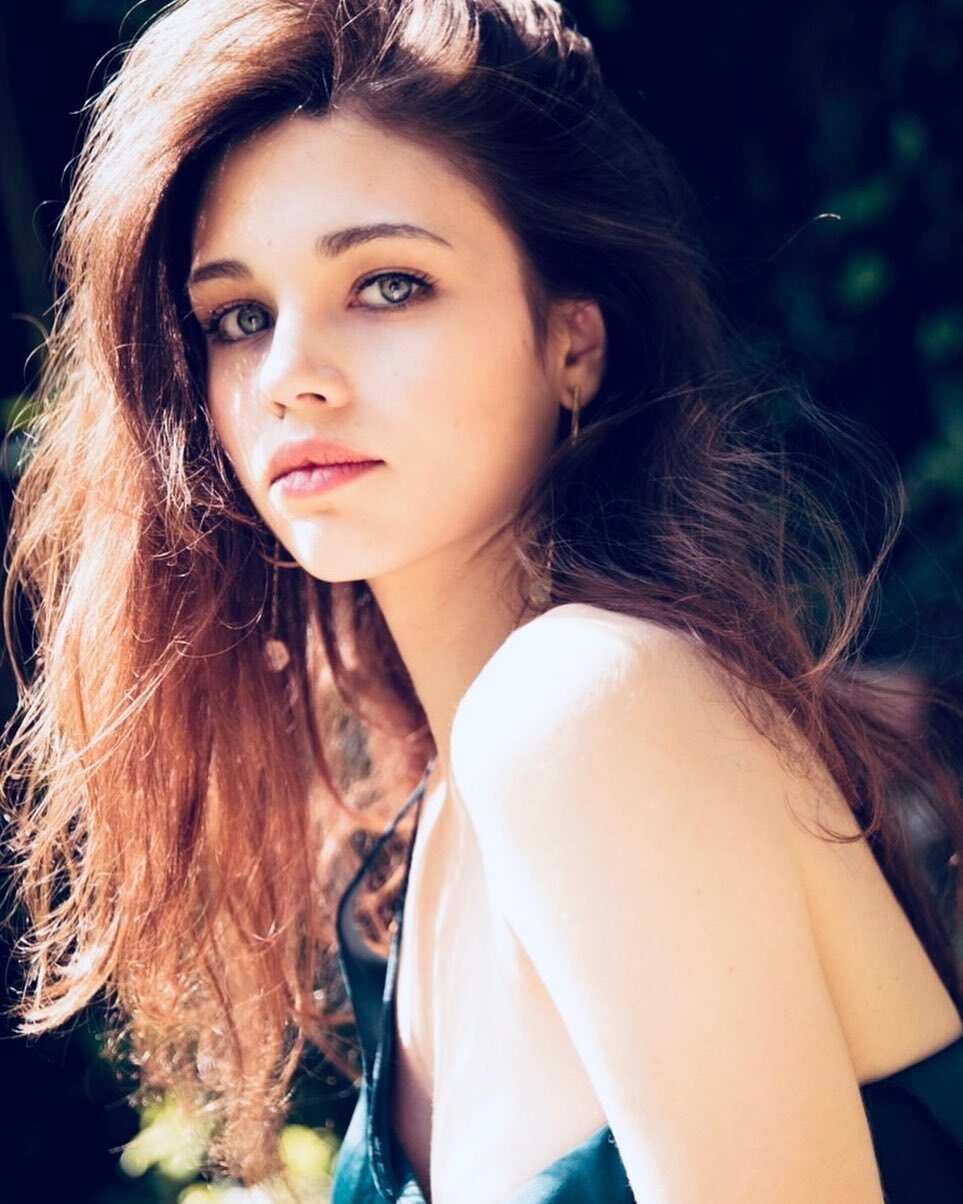 Born into a family of entertainers, it was no surprise that India grew fond of the industry and eventually decided to venture into acting. As young as she is, the actress has already gained worldwide recognition and fame for her work.
Profile summary
Full name: India Joy Eisley
Date of birth: October 29th, 1993
Place of birth: Los Angeles, California, United States of America
India Eisley age: 26 years old
Zodiac sign: Scorpio
Parents: David Glen Eisley and Olivia Hussey
Siblings: Two maternal half brothers
Ethnicity: Mixed (English, Argentinian, Spanish, Scottish)
Nationality: American
Weight: 53 kilograms or 116 lbs
India Eisley height: 5 feet 3.5 inches or 1.61 metres or 161 centimetres
Body measurements: 35-24-34 inches
Bra size: 32C
Body type: Slim
Dress size: 8 US, 40 EU, 12 UK
Shoe size: 6US, 36.5 EU
Eye colour: Green
Hair colour: Dark brown
Early life and family
India Joy Eisley was born on October 29th in the year 1993 in Los Angeles, California, United States of America. How old is India Eisley? She is currently 26 years old.
India Eisley parents are David Glen Eisley, a musician, and Olivia Hussey, an actress. India was born into quite a talented family, as her grandfather, Anthony Eisley, was also an actor. Her uncle, Jonathan Erickson Eisley, is also an actor.
It is, therefore, not surprising, that the young celebrity ventured into the entertainment industry. In an interview with Variety, India was asked about how her family's background in the industry impacted her interest in entertainment. She replied, saying:
You're not going into it blindly thinking that it's all going to be great. You have the reality of it — the grounded mentality that you need — because when you're a kid you see things go wrong; you see a family member not get a job; and you see the after effects, so you come at it with a more realistic view, I think.
India has two elder maternal brothers: Alexander Martin, born from her mother's first marriage to Dean Paul Martin, and Maximilian Fuse, born from her mother's second marriage to Akira Fuse.
While not much is known about India's early life, it is reported that she was such a movie fan while growing up that she even went to elementary school dressed as characters from her favourite movies. Sources also report that while growing up, she watched two to three films each week.
She also studied ballet and had many pets at a time, including pigs, rabbits, cats, dogs, and parrots.
India Eisley ethnicity
The celebrity is of mixed ethnicity, that is, English, Argentinian, Spanish, and Scottish. Her nationality, on the other hand, is American.
India Eisley measurements
Actress India Eisley has a slim body type. Her height is 5 feet 3.5 inches, which translates to 1.61 metres or 161 centimetres. She weighs approximately 53 kilograms or 116 lbs while her body measures 35-24-34 inches.
Her dress size is 8 in US measurements, 40 in EU measurements, and 12 in UK measurements. Her shoe size is 6 (US) or 36.5 (EU).
She has beautiful green eyes and dark brown hair.
Career
The celebrity began acting by working in independent films in Europe. Her debut came in 2003 when she starred in a biographical film titled Mother Teresa as an English girl.
In 2005, she starred alongside her mother, Olivia Hussey, in Headspace.
India Eisley movies and TV shows
Here is a list of all the India Eisley movies and TV shows plus the roles she played in each:
One Week in Hollywood (announced) - Ember (rumoured)
Every Breath You Take (post-production) - Lucy
The Dougherty Gang (post-production) - Lee-Grace Dougherty
Altar Rock (2019) - Tillie
I Am the Night (2019) - Fauna Hodel / Pat
Look Away (2018) - Maria / Airam
Adolescence (2018) - Alice
Clinical (2017) - Nora
AmeriGeddon (2016) - Penny
The Curse of Sleeping Beauty (2016) - Briar Rose
My Sweet Audrina (2016) - Audrina Adare
Nanny Cam (2014) - Heather
Kite (2014) - Sawa
The Secret Life of the American Teenager (2008-2013) - Ashley Juergens
Underworld Awakening (2012) - Eve
Headspace (2005) - Martha
Mother Teresa (2003) - English Girl
Appearance as herself
The actress has appeared as herself in these productions:
Last Call with Carson Daly (2019)
Daily Dead: Jason Isaacs, India Eisley and Writer/Director Assaf Bernstein Talk Look Away (2018)
Collider Live (2018)
Kite: The Making of Kite (2014)
Up Close with Carrie Keagan (2012)
Made in Hollywood (2011)
The Teen Choice Awards 2008 (2008)
For her contribution to the entertainment industry, the actress has received one nomination so far. In 2019, she was nominated for a Satellite Award under the Best Actress in a Miniseries & Limited Series or a Motion Picture Made for Television category for her role in I Am the Night.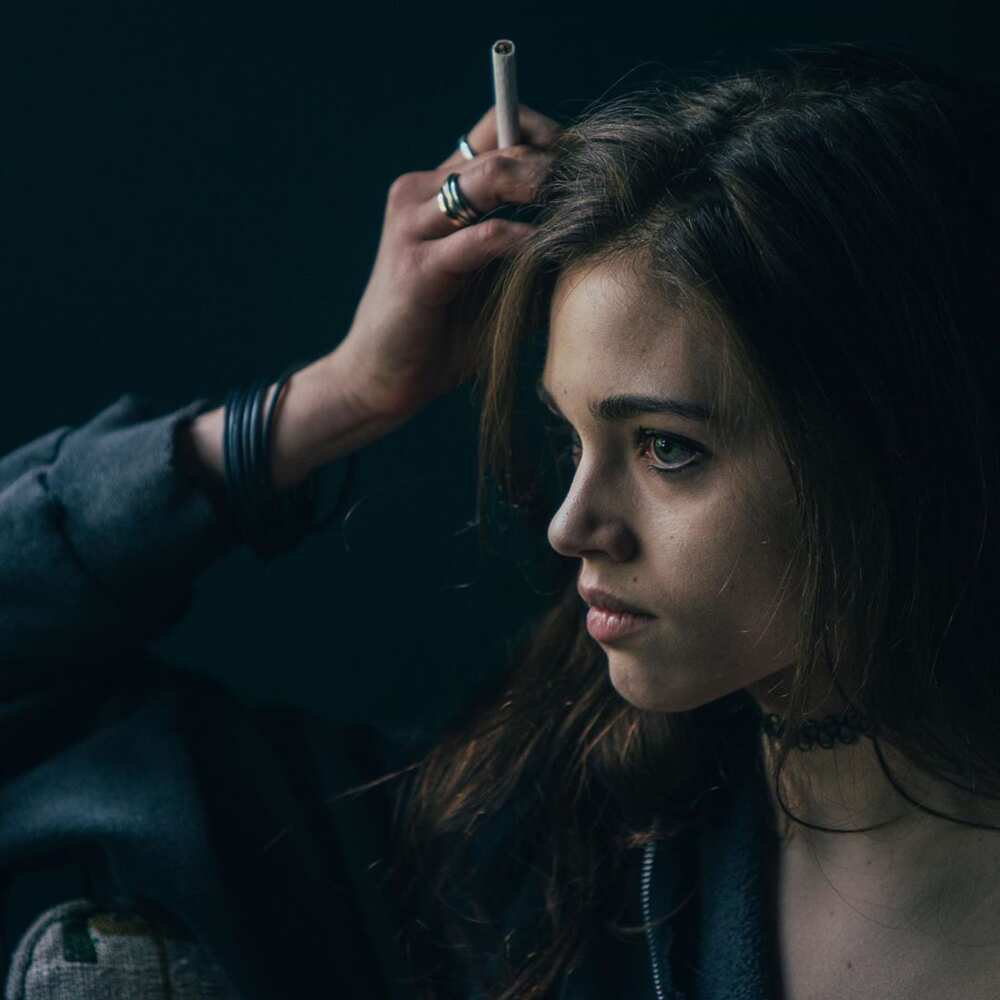 Dating history
It is speculated that India is single at the moment. However, in 2016, she was rumoured to be dating her My Sweet Audrina co-star, William Moseley. The two celebrities refuted these claims, saying that they are just good friends.
How much is India Eisley worth?
According to Celebrity Net Worth, India Eisley has a net worth of approximately $2 million.
India Eisley Instagram and Twitter accounts
You can view India Eisley hot pics from her Instagram account, which currently has 154k followers. She joined Twitter in June 2014, and today, she has 21.9k followers on the platform.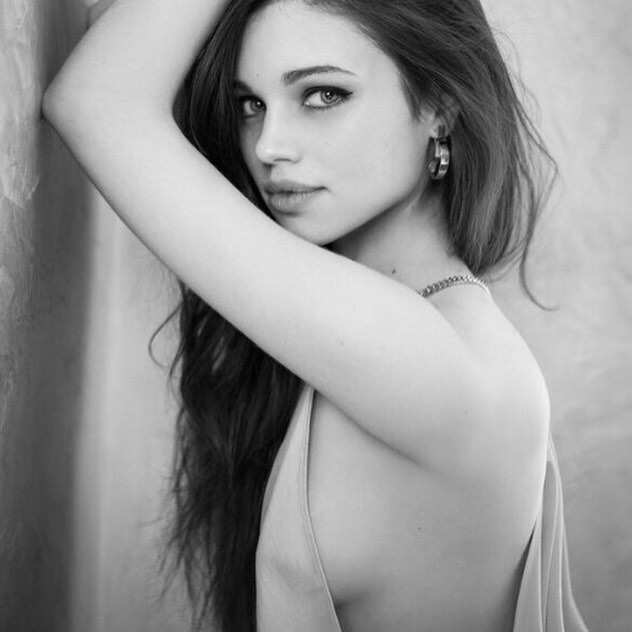 What else is she passionate about?
In an interview with Variety, India revealed that:
There is a foundation called Animal Hope and Wellness, and it's strictly working against the Yulin dog festival in China, and so I think that would be probably my primary concern. And then even though I'm not involved with anything yet, I think something needs to be done about the homeless situation, so that's another thing. … On a slightly lighter note, I love ballet and dancing. If I hadn't become an actress, I would be a dancer.
India Eisley quotes
When you're portraying someone, whether they're real or fictional, you have to find some kind of hook where it feels real to you because if you don't believe it yourself, then no one else is going to believe it.
I've never really had that whole 'starstruck' part to me
When I was very small, I was obsessed with 'Sybil' and Sally Field's performance in 'Sybil.' I was like, 'Oh, my God, I want to do that!'
It's a big responsibility, I think, when you play somebody who has existed but also somebody who has just recently passed away.
You can run into people, and they can be someone you thought you were never going to hear from again or never gonna talk to again, and they end up becoming dear friends
A lot of the time with jobs that I've booked, immediately I'll read the breakdown, or I'll read the script, and I'm like, 'Oh I'd love to do this, but I'm completely wrong for it,' and they tend to be the jobs that I book.
As an actor, those kinds of really intense, emotionally packed, dark things, those always very appeal to me greatly.
Obviously, just on a visual level, as an actor, when you put on wardrobe and you look in the mirror, you're like, 'Oh, my God. This is great.' It instantly changes your posture and how you feel, and it does affect the performance as well.
When I'm working, especially when the role is very intense or very demanding, I actually tend to relax just innately afterwards because work relaxes me more than anything.
As a painfully shy kid, my fun time was locking myself away and watching movie after movie after movie. Watching a good performance, to me, was like getting a new toy.
I prefer film. I think it moves slower, it gives you a chance to kind of get a feel for things. Sometimes TV moves so fast that you don't even remember what you've done.
Just as an audience member, I've always preferred dark things and very heavy, emotional things.
There was a period of time when I studied ballet a lot when I was growing up.
I initially was very drawn to playing a split personality. I've always wanted to do that kind of role.
I used to lock myself in my room and memorize scenes from films and reenact them when I was alone
India Eisley is definitely a force to reckon with. At just 26 years of age, she has achieved what most of us can only dream of. She is truly an icon worth writing about.
Source: Legit.ng